How to Check if a VPN Is Working
Sure, you turned your VPN on, but is it really encrypting your web data? Here's how to find out.
All of our content is written by humans, not robots.
Learn More
While your VPN app may say you're connected, that doesn't guarantee your tunnel isn't leaking out your personal information. However, there are a few quick tests you can perform to check that your VPN is working as it says it is. You can also test for malware and for compatibility with streaming services, because let's be honest: VPNs are for much more than just privacy and security.
How to Check if a VPN Is Working
When we test out VPNs for our best VPNs list, we ensure that they have all passed two tests: the DNS and the WebRTC leak tests, which check for the most common types of VPN leaks.
DNS Leak Test
What it is: Domain name servers are the names of the websites you visit. They stand for IP addresses, which are the actual locations of the websites. In other words, DNSs are to IP addresses as names of places are to physical addresses. One of a VPN's main functions is to guard your web activity (i.e., the domain name servers you visit) in an encrypted tunnel, so if your VPN is leaking DNS, that means it's not working.
How to do it:

Use a test from DNSLeakTest.com.

1

Click the link below.
Hit Standard Test.
Check the IP addresses of the domains that show up.

If they match the webpages you have up, then your VPN isn't keeping your web activity private

Examples: While we haven't tested it ourselves, multiple tech outlets have reported that the VPN OvpnSpider has DNS leaks, so we're steering clear.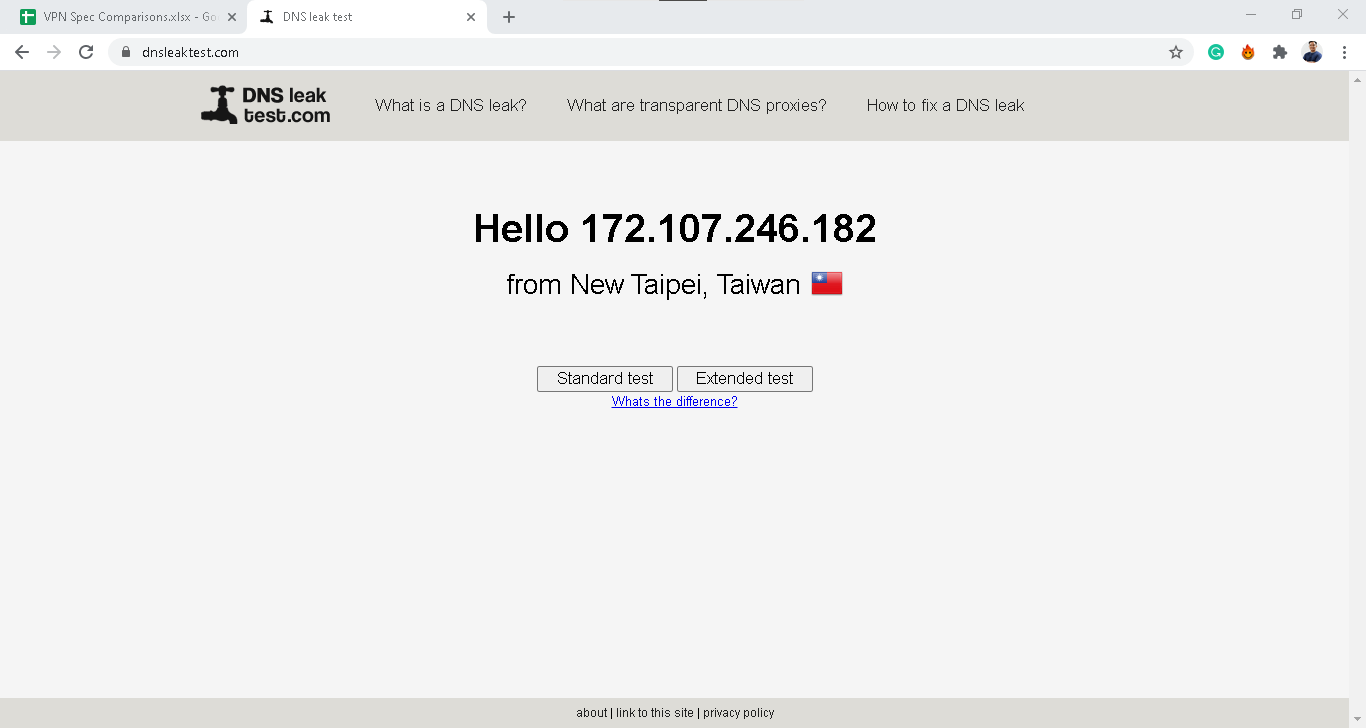 Pro Tip: Not sure what your device's IP address is in the first place? Use the website What Is My IP?2 to get the answer.
WebRTC Leak Test
What it is: WebRTC, or the Web Real-Time Communications test, is a few different technologies that let web browsers communicate with each other directly. For activities like streaming video, video chatting, and transferring files, WebRTC makes for less bandwidth and, therefore, higher speeds. However, the disadvantage of WebRTC is that it requires the browsers to know each other's private IP addresses. If a VPN can't hide your IP address, it's not doing its job.
How to do it:

Use a WebRTC leak test from ExpressVPN's website.

3

It displays your IP address with the VPN connected.
If it is different from the actual device IP address, then the VPN is working.
If it's the same, then the VPN is not working.

Examples: While we don't know of any VPNs that haven't passed the WebRTC leak test, we weren't thrilled that KeepSolid VPN Unlimited logs our private IP addresses, although they're deleted at the end of the session and stored anonymously. Our point? Sometimes the WebRTC leak test doesn't tell you the whole story.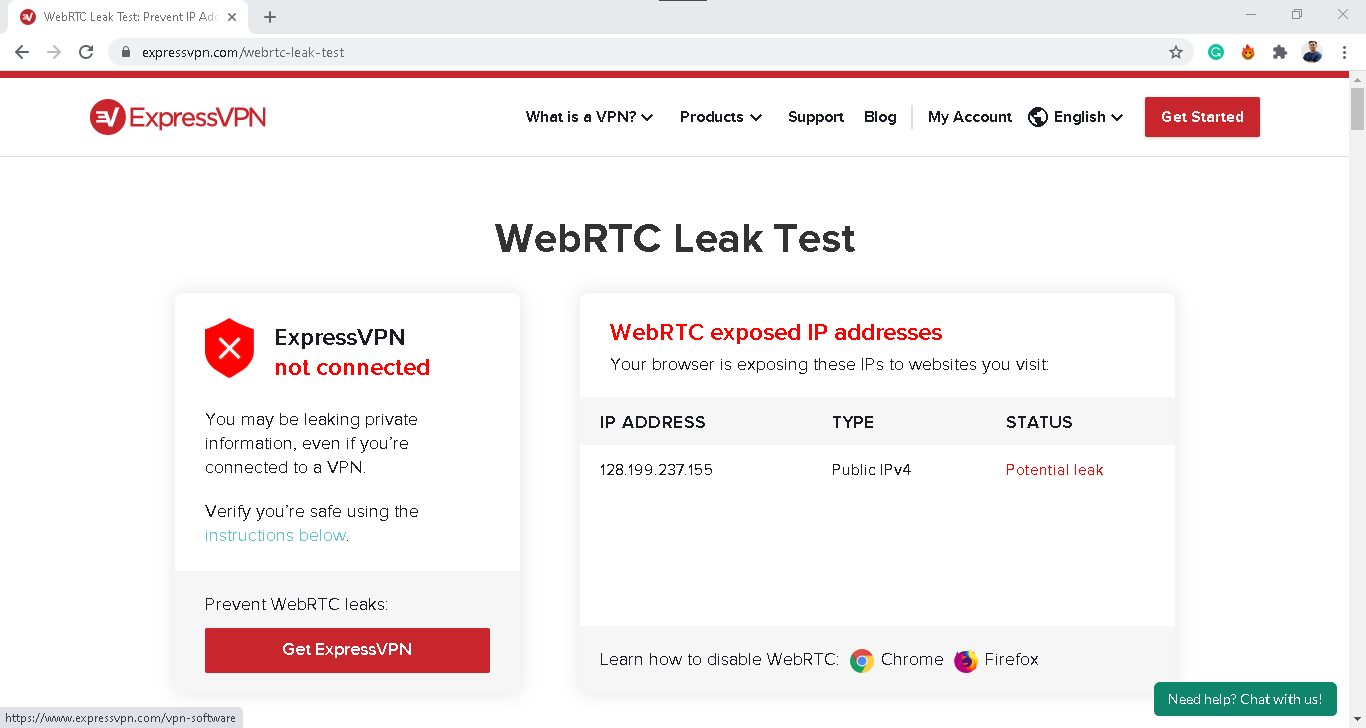 FYI: WebRTC is the default on Chrome, Firefox, and Opera, but Internet Explorer and Safari do not use it. Scroll down for information about how to disable WebRTC on the necessary browsers.
If you find any DNS or WebRTC leaks, we recommend:
Contacting the VPN company's support staff
Trying a different server or IP address
Choosing another VPN if the first two methods don't work
Streaming Test
Now that you've seen if your VPN encrypts your web activity and IP addresses, we turn to entertainment. Many people, us included, use VPNs to stream content in the libraries of other countries. For example, we're in love with British humor, so we use a U.K. IP address to access shows on the BBC. If you want to use your VPN to stream on Netflix, Hulu, Disney+, ESPN+, or any other service, test it out to make sure that its IP addresses and/or servers aren't blocked.
While VPNs hide your IP address, the replacement may be blocked because of licensing agreements, so a quick test is a necessity. If you get a message that says you're using a proxy or VPN, change your IP address and try again. However, if that doesn't work, you may need to select another VPN that's compatible with your streaming service. For example, all of the best VPNs for Netflix let us change our Netflix region without a hitch, but that wouldn't be the case for all VPNs, as Netflix is passionate about blocking as many VPN IP addresses as possible. The same goes for all streaming giants.
Malware Test
What it is: Malware is software made by users with malicious intent, typically black-hat hackers. It includes viruses, phishing, spyware, and ransomware, to name a few.
How to do it:

Use an antivirus software to scan the VPN app for viruses and malware.
If it finds anything suspicious, it will quarantine the app and dispose of the malware.

Examples: DanaBot is a bank account-stealing malware program that was discovered in 2018. Since then, it's been distributed to free antivirus software, VPNs, and more.

4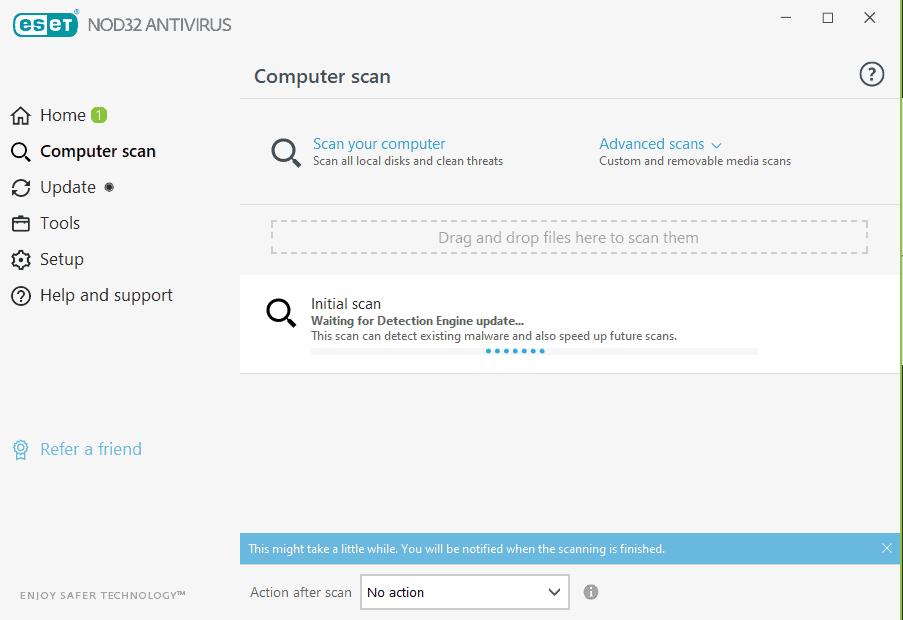 How Often to Test VPNs
For the highest level of privacy and security, you should perform quick DNS and WebRTC leak tests before performing your normal web activities. Antivirus scans, on the other hand, happen in the background continuously without any manual action needed from you, and streaming tests are only necessary if you plan to stream during that VPN session. Typically, you can perform DNS and WebRTC leak tests in less than a minute, so bookmark those URLs before you start torrenting that Judd Apatow movie.
Why Leaks Happen
Found a WebRTC or DNS leak? It may indicate that: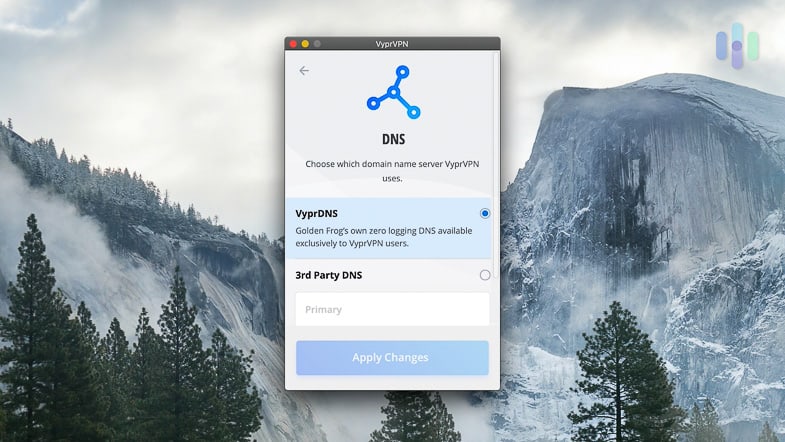 The VPN isn't working. Whether it's a problem with the tunnel itself or the encryption methods, leaks suggest that the VPN itself isn't working correctly.
The connection has dropped. Perhaps your VPN connection has been dropped. While most VPNs have kill switches that shut down your web browsers and apps if the connection drops, they're not universal, which is why we recommend using only VPNs with kill switches.
There are more vulnerabilities. The answer could also be in your operating system, browser extensions, or even the browser itself.

5
Why Isn't My VPN Working?
Usually, VPNs do their jobs without a problem (if they're reputable, anyway). However, sometimes you simply cannot get one to work. While we can't tell you exactly why your VPN isn't working, as we lack psychic abilities, here are some potential reasons.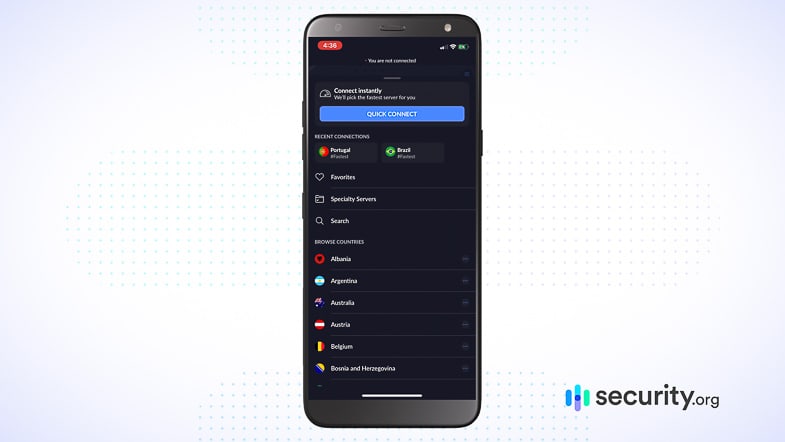 Why the VPN Isn't Working
Faulty Wi-Fi network or Ethernet connection: Try reconnecting to another network, especially if you're on a public Wi-Fi network or a personal hotspot.
Offline server: The server you're connecting to may be offline or otherwise unavailable; try connecting to another server.
Wrong login credentials: We've all gone through the frustrating process of entering passwords. It's possible your login credentials are wrong, so reset your password and try again.
Issue with port or protocol: Similarly to servers, the issue may lie with your port or internet protocol.
Issue with firewalls or antivirus software: At times, firewalls and antivirus software don't mix well with VPNs; disable this software and see if your VPN can connect.
Other complications: Again, the problem could be with the device itself, the apps and browsers you are trying to use, or the operating system.

6

VPN software snag: If it's none of the above, the problem is probably with the VPN itself. You can either contact support or try another one.
Why Use a VPN?
Before you go to the trouble of selecting and connecting to a VPN, there are many reasons why you would want to use one in the first place:
Be safe on public Wi-Fi networks. Joining public Wi-Fi networks may be easy and convenient, but it also makes you susceptible to hackers. VPNs hide your sensitive information so you can stay private.
Protect data. In general, a lot of people can see what you're doing online without a VPN, from the websites you visit to your devices' real IP addresses. VPNs are a great catchall privacy tool to keep your data away from internet service providers.
Stream foreign content. Again, by switching your region, you can watch a ton of content not available in the country you're actually in. Netflix India, anyone?
Torrent. With the disclaimer that we don't support torrenting of copyrighted materials, many people use VPNs for torrenting or downloading content. In fact, 7 percent of people use VPNs for torrenting, according to our research on why people use VPNs. That's not anywhere near the 49 percent who use VPNs for general security, but it's something.
Bypass restrictions. Lastly, if you work in an office or live in a country with internet censorship, VPNs can help you bypass restrictions and surf the web freely. While we don't consider ourselves to be rule-breakers, if we lived in China, with its Great Firewall, we might feel differently.
How to Protect Yourself Online
Staying safe online requires more than just using a VPN. For the most privacy, we recommend disabling WebRTC completely, plus a few other tips.
Disable WebRTC. If you use Chrome, Firefox, or Opera as your browser, you can be on the safe side and disable WebRTC, their default. The easiest way to disable WebRTC, in our opinion, is to use a browser extension. However, you can also use commands if you prefer. We've covered both; no need to thank us!

Extensions: We use a Chrome extension to disable WebRTC, but you can also use Mozilla or Opera add-ons if you use Firefox or Opera.
| Device type | Browser type | WebRTC network Limiter | WebRTC leak Prevent | WebRTC control | Disabled WebRTC | WebRTC block | WebRTC button | WebRTC leak Shield |
| --- | --- | --- | --- | --- | --- | --- | --- | --- |
| Android | Chrome | Yes | No | Yes | No | No | No | Yes |
| Android | Firefox | No | No | No | No | No | No | No |
| Android | Opera | No | Yes | Yes | No | No | No | No |
| Windows PC | Chrome | Yes | Yes | No | No | No | No | No |
| Windows PC | Firefox | No | No | Yes | Yes | No | Yes | No |
| Windows PC | Opera | No | Yes | Yes | No | No | No | No |
| macOS | Chrome | Yes | Yes | No | No | Yes | No | No |
| macOS | Firefox | No | No | Yes | Yes | No | No | No |
| macOS | Opera | No | Yes | Yes | No | No | No | No |
Commands: If you'd rather not download an extension or add-on, go with the following commands to disable WebRTC.

Windows, macOS, Firefox:

Type "about:config" in the address bar.
Press Enter.
Accept the warning.
In Settings, go to "media.peerconnection.enabled," and either double-click or select the toggle to change the value to False.

Android, Chrome:

Type "chrome://flags/#disable-webrtc" into the Chrome address bar.
Click Enter.
Enable
Reboot your phone.

Use antivirus software. While VPNs are great for expanding your online privacy, they can't guard against viruses or malware, which is why they should always be paired with antivirus software.
Use identity theft protection. Identity theft is another serious issue that could arise from events like data breaches or poor password habits. Use an identity theft protection service to monitor the web and beyond for your personally identifiable information.
Use strong passwords. How secure is your password? Use our password strength checker to make sure it has enough letters, numbers, and special characters to guard against hackers.
Don't click on unfamiliar emails. Phishing emails bring you to websites that look legitimate but aren't. The goal? To get you to enter your username and password, giving it to a hacker unknowingly. While phishing emails have gotten super sophisticated, the best practice is simply not to click on any unfamiliar emails, messages, or texts and their links or attachments.
Recap
Checking if a VPN is working properly only takes a few seconds, but it can be the difference between privacy and exposure. By combining this practice with other digital security measures like antivirus software, identity theft protection, and strong passwords, you can set yourself up for safe online browsing quickly and without much cost.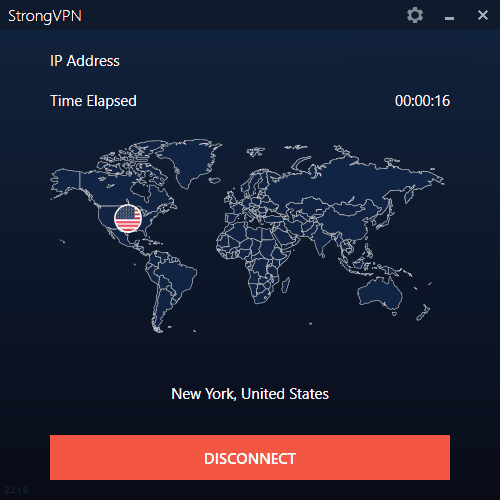 Frequently Asked Questions
VPNs always raise a lot of questions. We're here with answers.