Best VPN Free Trials in 2023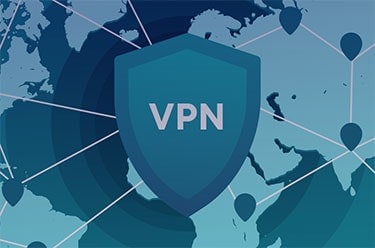 2,500+ research hours
50+ VPNs reviewed
300 speed tests
6 experts consulted
6 VPNs recommended
You know how you can test drive a car before you buy it? While not all VPNs offer free trials, many do, and we've combed through all of them to find out which ones work the best. From three days to a month, you can see for yourself which one you prefer by signing up for a free trial, some of which require credit cards and some of which do not. Time to protect your web traffic and hide your IP address, without paying a penny!
Testing Statistics
| | |
| --- | --- |
| VPNs tested | 35 |
| Netflix available | 3/5 |
| Minimum free trial length | 3 days |
| Maximum free trial length | 30 days |
In general, we test out all of our VPNs before writing our reviews to ensure that they aren't leaking out our domain names or private IP addresses and that they're fast on both Mac and Windows laptops. We also do a ton of research about the VPN itself, from its encryption methods to its privacy policy to its privacy jurisdiction. Through this combination of testing and research, we'll tell you everything you need to know about the best VPNs with free trials.
The Best VPNs with Free Trials in 2023
Comparison of the Best VPNs with Free Trials
| System | VPNSecure | Surfshark | IVPN | Trust.Zone VPN | HMA VPN | BlackVPN |
| --- | --- | --- | --- | --- | --- | --- |
| Ranking | 1st | 2nd | 3rd | 4th | 5th | 6th |
| Ratings | 8.5/10 | 9.5/10 | 8.1/10 | 7.9/10 | 8.3/10 | 7.8/10 |
| Free Trial Length in Days | 30 | 7 + 30 days money-back guarantee | 3 | 3 | 7 | 3 |
| Monthly Price Range | $2.99- $9.95 | $2.30 - $12.95 | $8.33- $15 | $2.66- $6.99 | $2.99- $4.99 | $5- $10 |
| Contract Lengths | 1 month, 6 months, 1 year, 3 years | 1 month, 6 months, 2 years | 1 month, 3 months, 1 year | 1 month, 1 year, 2 years | 1 month, 1 year, 2 years, 3 years | 1 year |
| Compatible Devices | Windows, macOS, Linux, iOS, Android, routers | Windows, macOS, Linux, iOS, Android, routers | Windows, Apple, Android, Linux | Windows, Apple, Android, Linux, Router, Xbox 360, Play Station, Smart TV Amazon Fire TV/ Fire TV Stick | Android, iOS, macOS, Windows, Linux, router, Apple TV, Android TV | Windows, Apple, Android, iOS, Linux |
| Privacy Jurisdiction | Five Eyes | Nine Eyes | Non-Member | Non-Member | Five Eyes | Non-Member |
| Netflix | No | Yes | No | Yes* on some servers in France, U.K, U.S and Canada | Yes | No |
| Read Review | VPNSecure Review | Surfshark Review | IVPN Review | Trust.Zone VPN Review | HMA VPN Review | BlackVPN Review |
A Detailed List of the Best VPNs with Free Trials
1. VPNSecure - Best VPN with Free Trial Overall

What We Liked

Strict logging policy
Secure browser
Customizable encryption methods
30-day free trial

What We Didn't Like

Not compatible with most streaming services
Two GB daily limit during the free trial
Poorly-rated iOS app
Five Eyes member

No Logging of Web Traffic

People have a bunch of different reasons for trying out VPNs, but according to our VPN consumer usage research, four out of 10 VPN users do so for general privacy reasons. If that's the case for you, then you'll appreciate the fact that VPNSecure won't collect any of your web activity or your device's private IP address. Rather, they only kept our username and password, both encrypted, plus our email address. So although the company is based in Australia, a member country of the Five Eyes surveillance alliance, even if the government asked VPNSecure for our data, they'd have very little to give over.

VPNSecure – Connecting on the App

Tip: To maximize your online privacy, use a fake email address when you sign up for VPNSecure; then, no one will be able to figure out your identity via your account information.

Affordable Subscriptions

Sure, this isn't our VPNSecure pricing page, but we want you to know that even after our week-long free trial ended, we didn't pay too much for VPNSecure. We signed up for a month for $9.95, but if we were willing to commit to three years, that monthly fee would've gone down to only $2.99 a month, or a one-time payment of $107.64.

| Contract Length in Months | Cost per Month | Total Amount Billed |
| --- | --- | --- |
| 1 | $9.95 | $9.95 |
| 6 | $8.32 | $49.92 |
| 12 | $6.66 | $79.95 |
| 36 | $2.99 | $107.64 |

We figure, if you like VPNSecure during the trial and know you'll need a VPN for a while, it makes sense to sign up for long term lengths as you can lock in low rates.

2. Surfshark - Best VPN with Free Trial for Android

Product Specs

| | |
| --- | --- |
| Multi-hop | Yes |
| Camouflage Mode | Yes |
| Kill switch | Yes |
| Split Tunneling | Yes |
| Netflix | Yes |
| Torrenting | Yes |

What We Like

30-day money-back guarantee
Full features during free trial
Great Android ratings
No-logs policy

What We Don't Like

Pricey monthly plan ($12.95 per month)
No phone support
No free trial on desktop
Sometimes slow to connect

Try for 37 Days Risk-Free

The purpose of a free trial is to let you get a feel of the VPN before making any purchase, so the longer the trial, the better. On Android devices, and even iPhones, Surfshark offers a total of 37 days free trial. The first seven days are completely free; your payment method won't be charged. If you don't cancel, Surfshark will automatically sign you up for a subscription. You will be charged for this, but there's a 30-day money-back guarantee. If you come to the conclusion that Surfshark isn't for you, you can cancel within the first 30 days and get all your money back.

Full Features

If you sign up for the seven-day free trial, you'll get the full Surfshark experience. That means you'll have access to all of its over 3,200 servers, features like split tunneling, kill switch, multi-hop, and Camouflage mode, and Surfshark's premium, 24/7 live chat support. We suggest exploring all of Surfshark's features during the free trial period, so you can make an informed decision on whether or not it's the right VPN for you.

Strict Logging Policy

Surfshark is one of our top VPNs, partly because of its privacy-friendly logging policy. Surfshark doesn't keep logs of anything that might be used to identify what you're doing online, like IP addresses and browsing data. Plus, the data it does collect, like connection timestamps and device IDs, are deleted within 15 minutes after your session ends.

3. IVPN - Best Free Trial VPN for iPhones

Three days is more than enough time for you to download IVPN and see if you like it. Although you'll have to enter a credit card, you won't be charged within this period, and even if you sign up for a subscription, you'll have a seven-day buffer to cancel and receive a refund.1

What We Liked

Split tunneling
Fast on both mac and Windows
Only stores email and payment information
Multi-hop

What We Didn't Like

Five Eyes member
No torrenting on servers in the U.S
Not the lowest prices
No Netflix

Works on Routers

Think of a router as an umbrella covering all of the devices on its network, from your smart light bulbs to your cell phones to your laptops, tablets, and smart locks galore. If you connect your VPN to your router, it will automatically encrypt the IP addresses and web activity of all of your devices, a one-stop-shop for web privacy. Fortunately, IVPN works with routers in addition to devices from Windows, macOS, iOS, Android, and Linux, so securing your smart home can be done in a snap.

IVPN Kill Switch

Multi-Hop

If you're part of that 40 percent of people using VPNs for privacy purposes, then you'll appreciate the fact that IVPN encrypted our web traffic and IP addresses not once, but multiple times through multiple servers. On top of that, we got a new IP address every time we logged on, which is sort of like wearing a different wig every morning on your commute. Blonde hair, brown hair, straight, curly, frizzy, wavy, you name it; no matter the wig (standing in for the IP address in this metaphor, if you were sleeping in lit class), we can't be tracked.

4. Trust.Zone VPN - Best Free Trial VPN for Routers

Need a VPN with a free trial for Windows, macOS, iOS, Android, Windows phones, Linux devices or wireless routers? Meet Trust.Zone, a VPN based in the Seychelles Islands off the coast of Madagascar and Kenya.2 Why does it matter, you ask? Because these tropical islands aren't part of the Five Eyes, Nine Eyes and 14 Eyes alliances that we've alluded to, alliances that make it legal for governments to get customer information from companies. Essentially with Trust.Zone, any data they collect from us stays with them.

What We Liked

AES-256 encryption
Netflix access on some servers
Low prices
Fast speeds on Windows

What We Didn't Like

No iOS app
Slow on Mac
No split tunneling
Free trial is only three days

Great for Gaming

It's rare we find a VPN we can use to encrypt our gaming consoles, but Trust.Zone worked not only on our router but also on our Xbox 360, our Play Station, our Amazon Fire TV and even our Fire TV Stick. Especially if you're a Windows user, you'll appreciate Trust.Zone's device compatibility and lack of latency. With the VPN connected, we only saw latency increase by about 54 percent, while upload and download speeds were only impacted by about 13 percent, much lower than the industry average.

Trust.Zone App

No Payment Information Required For Free Trial

We know the drill: you sign up for a free trial, putting your credit card in after being promised it won't be charged for a certain time period, and then the date finally arrives and you've forgotten to cancel. Now you're locked into a subscription you were just trying out (and may not even like). But with Trust.Zone, that won't happen, as we didn't have to enter any payment information whatsoever to sign up for their three-day trial. This made signing up as easy as choosing a username and password, downloading the apps onto our laptops and clicking "connect", without risking a recurring payment that we can't seem to escape.

5. HMA VPN - Best Free Trial VPN with Dynamic IP Addresses

Perhaps the VPN with the most memorable name we've come across, HMA is more than just an effective marketing ploy. This London-based VPN comes with torrenting and Netflix access, split tunneling for Android-users plus a kill switch on Windows, Mac and Android devices. But all users will benefit from HMA encryption methods, namely AES-256.

What We Liked

New IP address every 10 minutes
Torrenting and Netflix access
Low prices
30-day money-back guarantee

What We Didn't Like

Five Eyes member
Only five simultaneous connections with an individual plan
A lot of latency on Windows
HMA VPN Proxy Unblocker logs originating IP address for 30 days

Individual, Family and Business Plans

While some VPNs only cater to individuals, HMA has options for individuals, families, and businesses. While the individual plans allow for five simultaneous connections, the family plans bump it up to 10, which should be about enough for your tech-connected household. And for businesses, you can get 30 or more simultaneous connections, plus the option to customize a plan for your whole team. No wonder HMA is one of the best VPNs for business!

Downloading HMA on Mac

Great for Apple Users

Got an iPhone? How about a Macbook? We do, and our experiences testing out HMA iOS and macOS apps were smooth sailing all the way. On our 2011 Macbook Pro specifically, we saw average speed differences of around 70 percent, and while that may seem like a lot, it was hardly noticeable when we had HMA connected and disconnected. The iOS app, on the other hand, had a 4.6 rating, which we wholeheartedly agreed with; it was super easy to sign in and connect to our private network on the go with HMA.

6. BlackVPN - Best Free Trial VPN for Privacy

If you've ever been to China, you probably visited the Great Wall, and you probably experienced the Great Firewall, meaning, the country's ban on the websites its citizens can access.3 VPNs are actually illegal in China, and while Hong Kong is technically part of the People's Republic, it has its own government and economic systems.4 Why are we giving you a geo-political history lesson? Because BlackVPN is based in Hong Kong, and while China is not a member of any surveillance alliances, their website restrictions can be, well, restrictive. That's why VPNs like BlackVPN are so important, and the best part is you can try it out for three days, totally on the house.

What We Liked

Non-Member to Five Eyes
Kill switch
Fast on Windows and Mac
Strict logging policy

What We Didn't Like

No torrenting on U.S or U.K servers
No Netflix access
No split tunneling
No multi-hop

Fast Speeds

$2.99 a month, or a one-time payment of $107.64.

| Metric | Mac | Windows |
| --- | --- | --- |
| Ping without VPN (in ms) | 14 | 12 |
| Ping with VPN (in ms) | 16 | 16 |
| Ping Difference | 14% | 33% |
| Macbook Download Speed without VPN (in Mbps) | 37 | 73 |
| Download Speed with VPN (in Mbps) | 17 | 52 |
| Download Difference | 54% | 29% |
| Upload Speed without VPN (in Mbps) | 26 | 41 |
| Upload Speed with VPN (in Mbps) | 7 | 40 |
| Upload Difference | 75% | 34% |

If you're at all familiar with our VPN guide, then you know that we do speed tests on all of our VPNs on Mac and Windows laptops. As you can see in the above table, BlackVPN didn't slow us down too much on either computer, which is good as we're incredibly impatient when it comes to technology.

FYI: For our speed tests, we use a tool from Ookla, measuring the latency, download and upload speeds when the VPN is connected and not connected.

BlackVPN Customer Support

Choose Your Encryption and Protocols

If you're more tech-savvy, then you'll definitely enjoy choosing your encryption methods with BlackVPN. Here are your options:

OpenVPN: OpenVPN is the one-size-fits-all encryption method known for its unique combination of strength and security. If you're not sure about which is which, OpenVPN is always a safe bet.
L2PS/ IPSec: Want an easy setup and don't care as much about a secure connection? Use L2TP or IPSec, Internet protocols that are easy to set up, but may include some insecure encryption methods like 3DES instead of the secure AES-256.
PPTP: Can't get anything else to work? Go with PPTP, a backup option if IPSec and OpenVPN aren't functioning correctly. However, note that this isn't the most secure method, although they may not matter to someone just bypassing government restrictions.

5
Methodology
No matter which VPN we're using, we put it to identical tests to make sure we can see it for what it is. Of course, in this article specifically, we looked for VPNs with free trials, and even better if they didn't require payment information. But let's take a step back and see what we look for in VPNs in general.
Privacy
The main function of a VPN is to maintain your privacy online, making sure that your Internet Service Provider can't see the websites you visit or your devices' private IP addresses. But what if your VPN company is going to share your information with the government, and how much of your information are they logging, anyway? These are the questions we ask ourselves about each and every VPN we test out. Let's go into a bit more detail.
Privacy jurisdiction: Where a VPN company is headquartered matters. If it's in any of Five Eyes, Nine Eyes, and 14 Eyes member countries, that means that the company could be forced to give its customers' data to their federal government. If the company is located in a non-member country, however, they can't be forced, legally, to hand over customer data. Obviously, we prefer the latter.
Privacy policy: We also read the fine print to see exactly what data the companies log and don't log. It's a requirement that they don't log our web traffic or IP address (although this isn't always the case, believe it or not), but we also like to keep logging of other data to a minimum. Ideally, the company only logs basic information like our names and email addresses, and no information about our VPN usage like timestamps, the amount of data we used, etc.
Encryption methods: Look for VPNs with AES-256 encryption, as this is the current standard for the industry.
DNS leaks: DNS stands for Domain Name Servers, and it basically means the words you type in to go to a website, each of which stands for an IP address. When we use a VPN, we want it to hide our DNS, which equates to our activity online, so we use a test from DNSLeakTest.com to ensure that our private network is truly private.
WebRTC leaks: WebRTC leak tests determine if our devices' private IP addresses are exposed with the VPN connected; to test this, we use a tool from ExpressVPN.
Features
Once we've determined how private a Virtual Private Network really is, we go on to test out its features, such as…
Kill switch: Every VPN should come with a kill switch that will "kill" web browsers if the VPN disconnects; think of it like destroying the evidence of a coverup (not that we condone any illegal activity, of course!).
Torrenting: Not all VPNs support torrenting from sites like uTorrent and BitTorrent, but some people may want this compatibility, specifically.
Netflix: Similar to torrenting, not all VPNs are compatible with Netflix, as the streaming giant blocks many VPN IP addresses. If you want to watch Netflix on another country's server, or maybe bypass government restrictions, it's important that your VPN work on the most popular streaming service.
Split tunneling: Some people may want to be able to access a public network and the VPN at the same time. Not only is this convenient, as you won't have to flick the VPN on and off, but it also decreases bandwidth and increases speeds. While it's not a necessity for a VPN to have split tunneling, we consider it a definite plus.
Multi-hop: We also appreciate VPNs that encrypt our data a few times through a few different servers, as it makes it super hard for hackers to follow us online.
IP addresses: There are a few different perspectives when it comes to the IP addresses that the VPNs give our devices when connected. We prefer dynamic IP addresses, meaning that they're different each time we connect, but static IP addresses are okay so long as they're shared with other VPN-users on the same server. However, some websites may block these IP addresses, which is why a few VPNs offer dedicated IP addresses for additional costs. Really, IP addresses are a matter of preference, but we always lay out the options.
Speed
Sure, all VPNs are going to decrease your browsing speeds a little, as your data has to go through an intermediate server before reaching your destination, but we want to make sure that these decreases are as minimal as possible. That's why we perform speed tests using a tool from Ookla on both Mac and Windows computers, with and without each VPN connected to compare. We also make sure that we're the only ones on the network to establish a control, then, we calculate the differences between the speeds in terms of a percentage. And okay, we'll admit it: we use an online percentage calculator because our math days are long behind us.
Subscriptions
Even though all of the VPNs on this list include free trials, the key word is trials, meaning that they will end eventually. So we're looking to the future to make sure each VPN is affordable and sustainable in the long term. We don't want to pay more than $15 a month for our VPN, and it should have unlimited server switches and simultaneous connections, ideally.