The Best Cheap VPNs of 2023
Protect your privacy, and enjoy the best VPN features from these affordable VPNs – all hand-picked by our experts!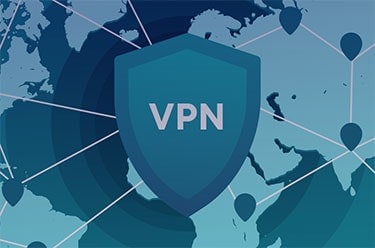 2,500+ research hours
50+ VPNs reviewed
300 speed tests
6 experts consulted
5 VPNs recommended
The word "cheap" carries a negative tone. If you book a cheap hotel, you go there half-expecting a so-so experience. If you buy a cheap used car, you can't help but think there are underlying problems. If you fly with a cheap airline, you prepare yourself for a cramped or delayed flight.
That's just how most things work – you get what you pay for – but that doesn't mean you should compromise quality for price, especially when it comes to your online privacy. So how do you protect yourself with a VPN if you're on a tight budget?
As you probably know, we've been testing VPNs for nearly a decade now. We've compared dozens of VPNs, put them through strenuous performance testing, and yes, assessed their prices, as well. We even rounded up the best free VPNs and VPN free trials if you want to give them a try. Bear in mind, though, that free trials are free only for a limited duration, and free VPNs have limited features. So if you want a premium VPN without a premium price tag, these are the best cheap VPNs for you.
>> Also See: VPN Sales and Deals
Expert Tested: The Best Cheap VPNs of 2023
Finding The Best Cheap VPNs
We want to make one thing clear before we talk in-depth about our top picks. This page is called "The Best Cheap VPNs." It's not about the cheapest VPNs, but rather, the ones that are affordable and offer tremendous value in terms of features and performance. In fact, all five of our top picks made an appearance in our annual list of the best VPNs available.
FYI: What makes them the best? These VPNs have good price-to-features ratio, they perform well when it comes to speed and security, and most importantly, they put a premium value on privacy.
When it comes to features, there are three common VPN features we look for. There's the kill switch that turns off your internet when the VPN suddenly disconnects; multihop that connects you to two VPN servers for some extra privacy; and split tunneling that allows some apps to bypass the VPN connection. There are also extra features, such as the ability to block malicious websites and ads or specialty servers that are extra effective in unblocking websites and streaming services.
For performance, first we check that the VPNs are working and then we do follow-up tests to make sure they have airtight IP address protection. VPNs are supposed to hide your real IP address, but if the VPN is vulnerable, attackers may be able to use DNS and WebRTC leaks to see your IP address. Once we confirm that a VPN is secure enough, we take speed tests to see how fast they are.
>> Check Out: Comparing VPN Speeds
The last one is of the utmost importance: Privacy. When you use a VPN, all your browsing data passes through a VPN server. That means if they wanted to, VPN companies can actually log your data and sell it for extra profit. Some VPNs actually do that.1 So we recommend using only VPNs that don't log any sensitive data, but even "no-logs" VPNs still collect some information. All our five top picks are "no-logs" VPNs, but we still gave their privacy policies a thorough read and did a background check on each of them.
>> More Info: The Best No-Logs VPNs
Side-by-Side Comparison of The Best Cheap VPNs
| System | NordVPN | Surfshark | Private Internet Access VPN | CyberGhost | Proton VPN |
| --- | --- | --- | --- | --- | --- |
| Ranking | 1st | 2nd | 3rd | 4th | 5th |
| Ratings | 9.7/10 | 9.5/10 | 9.4/10 | 8.9/10 | 8.8/10 |
| Best monthly price | $3.79 | $2.49 | $2.19 | $2.37 | $4.99 |
| Regular monthly price | $12.99 | $15.45 | $11.95 | $12.99 | $9.99 |
| Kill switch | Yes | Yes | Yes | Yes | Yes |
| Split tunneling | Yes | Yes | Yes | Yes | Yes |
| Multihop | Yes | Yes | Yes (via proxy) | No | Yes |
| Changes IP address? | Yes | Yes | Yes | Yes | Yes |
| DNS leak test | Passed | Passed | Passed | Passed | Passed |
| WebRTC leak test | Passed | Passed | Passed | Passed | Passed |
| No-logs | Yes | Yes | Yes | Yes | Yes |
| Read Review | NordVPN Review | Surfshark Review | Private Internet Access VPN Review | CyberGhost Review | Proton VPN Review |
A Closer Look At Our Top Picks
Summary: How Much Do The Best Cheap VPNs Cost?
We've learned that the best cheap VPNs can cost anywhere from $50 to $100 for two years, which in all fairness, breaks down to about $2 to $4 per month. If you think of it that way, they're really cheap. If you can brew coffee at home instead of buying from a coffee shop for just one day per month, you can afford these VPNs.
If you want a more detailed look at VPN pricings, here's our page that discusses VPN costs more in-depth. There you'll see exactly which VPNs fit your budget.
Are There Special Discounts?
VPN prices are pretty much the same throughout the year. Even during special sales like Black Friday (November) and Cybersecurity Month (October), VPN prices don't move. At best, they offer free months – for example, buy a two-year subscription and get three months free. The average monthly cost will go down on account of the added months, but the total price you'll pay is the same.
If you're a student, however, some VPNs offer student discounts through Student Beans and similar student discount programs. You can sign up for those programs with your student ID and see if your VPN of choice offers discounts there. Usually, the discounts range from 10% to 15% for the longest subscription available.
>> Also See: The Best VPNs for School
Are VPNs Worth It?
Bear in mind that you'll have to pay upfront for multiple years of subscription to enjoy the best prices, and $50 to $100 isn't exactly chump change for everyone. Are VPNs really worth it? Well, let's take a look at what they offer.
Encryption: First and foremost, VPNs encrypt data. Even if you go incognito, a lot of people are still privy to your browsing history. Your ISP can see all your activities, and if you're browsing from a public Wi-Fi, the network administrator can technically see what you're doing. Encryption doesn't hide your browsing activity, but it scrambles the data so that no one can understand it. To anyone with access to your browsing activity, it will be like you're sending gibberish to a random server IP address.
Traffic tunneling: Browsing the internet leaves a lot of digital footprint. Think of it like this: If you step on red paint and then walk around, it will be easy to track and follow you. In the digital world, others will be able to see which websites you've been on, what products you've looked at, which social media platforms you've used, and so on. If you use a VPN, your footprint will be mixed with those of thousands of other VPN users, making it impossible to distinguish whose footprint is which.
Uncensored internet: Internet censorship is another problem you can solve by using a VPN. If you live in a country where the flow of information is controlled by the government, your access to hundreds of websites is blocked. In China, for example, internet users can not access Facebook, X (formerly Twitter), and other Western social media sites. Connecting to a VPN unblocks those blocked websites.
Online anonymity: Using a VPN doesn't make you completely anonymous, but it hides your most important online identifier – your IP address. Your traffic goes from your device to a VPN server and then to the website you're accessing. As far as the website is concerned, the traffic is coming from the VPN server, so your real IP address is totally out of the equation.
Getting around geo-restriction: Similar to unblocking websites, using a VPN gives you access to geo-restricted content. For example, if you're outside the U.S., there's no way to access Hulu with your normal internet. Hulu can see that your IP address is from outside the country, and so it blocks you from using its services. With a VPN, you can get a U.S. IP address. And again, once you're connected, Hulu won't see your real IP address, so it will think you're browsing from the U.S.
>> Learn More: The Best VPNs for Hulu Streaming
Making The Most Of Your VPN
So those are the benefits of using a VPN, but how do you access them? Easy, just set up your VPN app, buy a subscription, and connect to a server.
The most important part is knowing how to set up and use the VPN based on what you're trying to accomplish. For example, if you want to access Netflix's streaming library in Australia, you'll need to connect to a VPN server in Australia. Most VPNs have a server list that lets you choose the location of your server. If you connect to a server in Australia, you'll get an Australia IP address; if you connect to Singapore, you'll get a Singapore IP address.
>> See More: The Best VPNs in Singapore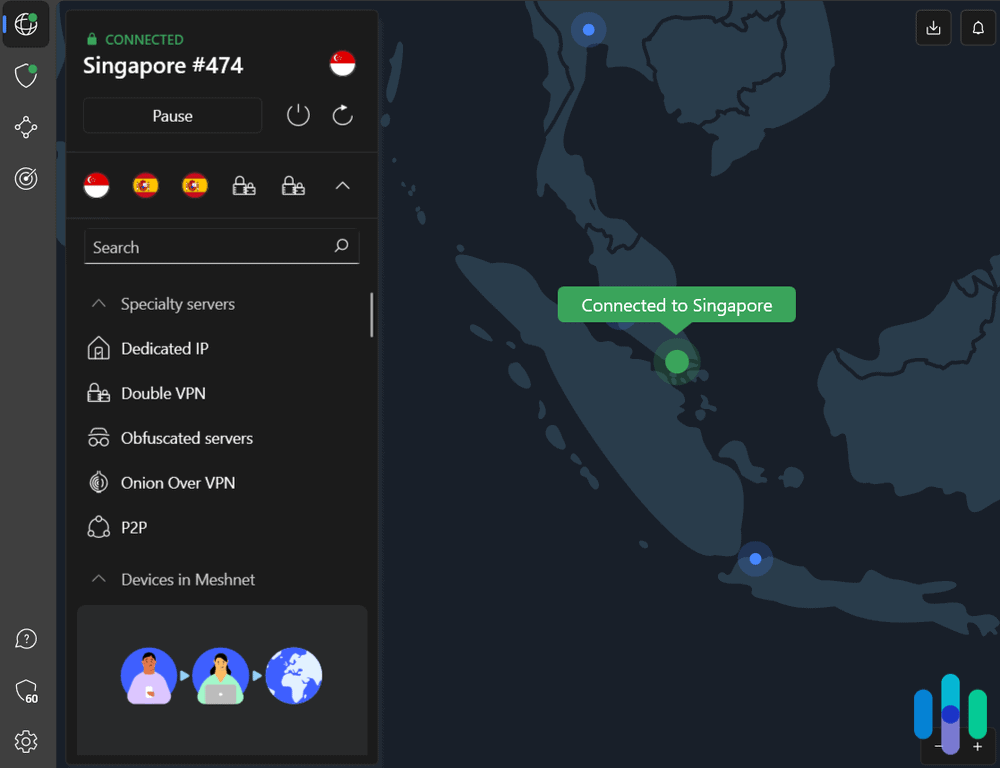 In most cases, if you want to access something that's blocked in your home country, you'll need to connect to a server outside your country. On the other hand, if the network did the blocking – for example, if you're in school and your school Wi-Fi blocks Disney+ – connecting to any server will do the trick. Your network is likely checking where your device's traffic is going to, and if you connect to a VPN, it'll see that you're sending traffic to a random server, not Disney+.
>>Read More: The Best VPNs for Disney+
For a full guide on how to fully utilize a VPN, here's our full VPN how-to guide. Give it a read and learn how to best use your VPN to get the most out of your subscription.
Conclusion: The Cost of Your Digital Privacy
In a perfect world, we'd all be browsing the internet risk-free. No one is snooping on our online activities, there's online freedom and no censorship, and there are no hackers to worry about. Unfortunately, we're not living in that world. We live in a world where data is the most valuable form of digital currency. A lot of people are interested in our data, so we must do the best we can to protect it.
Using a VPN is one of the best steps we can take, and yes, the best VPNs to use cost money. But as we've learned, it's money well-spent because the consequences of losing our privacy is much more costly. It can lead to identity theft, for example, which costs each victim over $1,500.
Fortunately, the best cheap VPNs also happen to be some of the top VPNs all around. Even if we're not rich enough to spend millions of dollars each year to protect our data like big corporations do, we stand a good chance of protecting ourselves online.