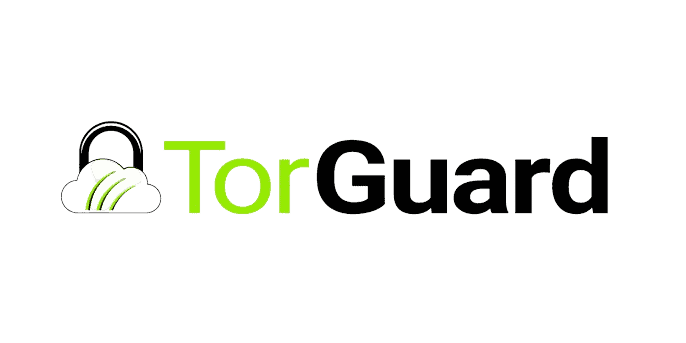 TorGuard VPN Review and Pricing Guide: Understanding Your Subscription Options
TorGuard is one of the most advanced VPNs we've tested, but is it a good value?
Free dedicated IP address
Personal and business VPN options
Over 3,000 servers in 50 countries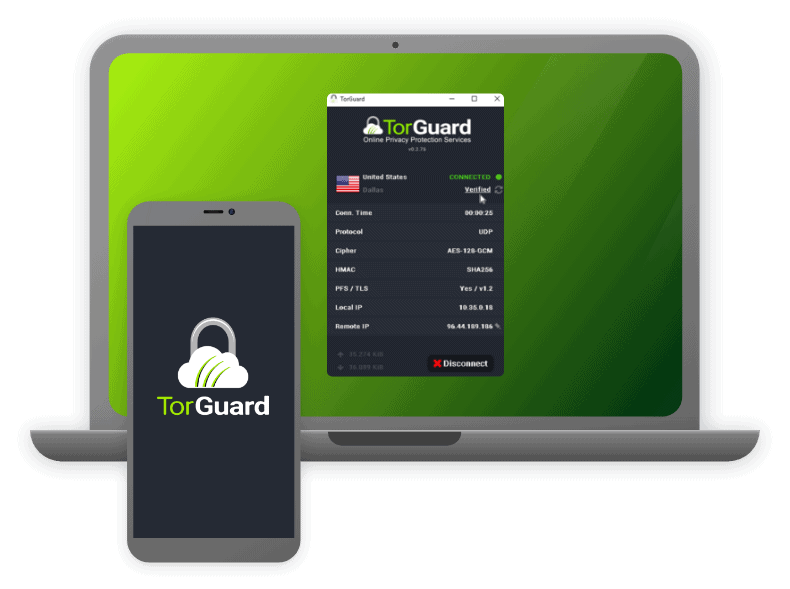 All of our content is written by humans, not robots.
Learn More
By

&

Last Updated
Nov 20, 2023
TorGuard isn't your average VPN. It offers advanced features we don't normally see in VPNs, such as port forwarding, stealth mode, and internal encrypted DNS. But with its advanced features comes a complex pricing structure. We'll take a look at TorGuard as a whole, and discuss its pricing options and features and our experience using it. There's so much to talk about, so let's get started.
TorGuard VPN Cost
TorGuard offers a dizzying array of digital security products and services, including personal VPNs, business VPNs, and VPN routers. Some products also come in bundles, so you need a bit of patience to understand TorGuard's offerings.
We'll focus on TorGuard's personal VPNs, so let's start with the pricing for each personal plan.
| Billing cycle | Anonymous VPN Standard | Anonymous VPN Pro | Anonymous VPN Premium |
| --- | --- | --- | --- |
| Monthly | $9.99 | $12.99 | $14.99 |
| Every 3 months | $19.99 | $34.99 | $40.99 |
| Every 6 months | $29.99 | $69.99 | $70.99 |
| Annually | $59.99 | $119 | $129.99 |
| Every 2 years | $99.99 | $179.98 | $180 |
| Every 3 years | $139.99 | $249.99 | $249.99 |
As with most VPNs, the longer the billing period, the more you'll save. If you choose to be billed every three months instead of monthly for the Standard plan, for example, you'll save $10. If you choose a three-year billing cycle, you'll save more than $200. We recommend a longer billing period, but it's crucial to find out which plan is right for you before you put down your credit card.
FYI: TorGuard's three-year Pro plan breaks down to $6.94 per month, which is in the same price range as ExpressVPN, currently one of the best VPNs in our book.
A Word on Dedicated IP Addresses
One of TorGuard's selling points for its more expensive plans (Pro and Premium) is the inclusion of dedicated IP addresses, which means you'll get a VPN IP address only you can use and that doesn't change every time you connect. It's a rare VPN feature, which is useful if you're using services that require a static IP address. We use it, for example, to remotely connect to our office server. If TorGuard doesn't work out for you, check out these alternatives that offer dedicated IP addresses: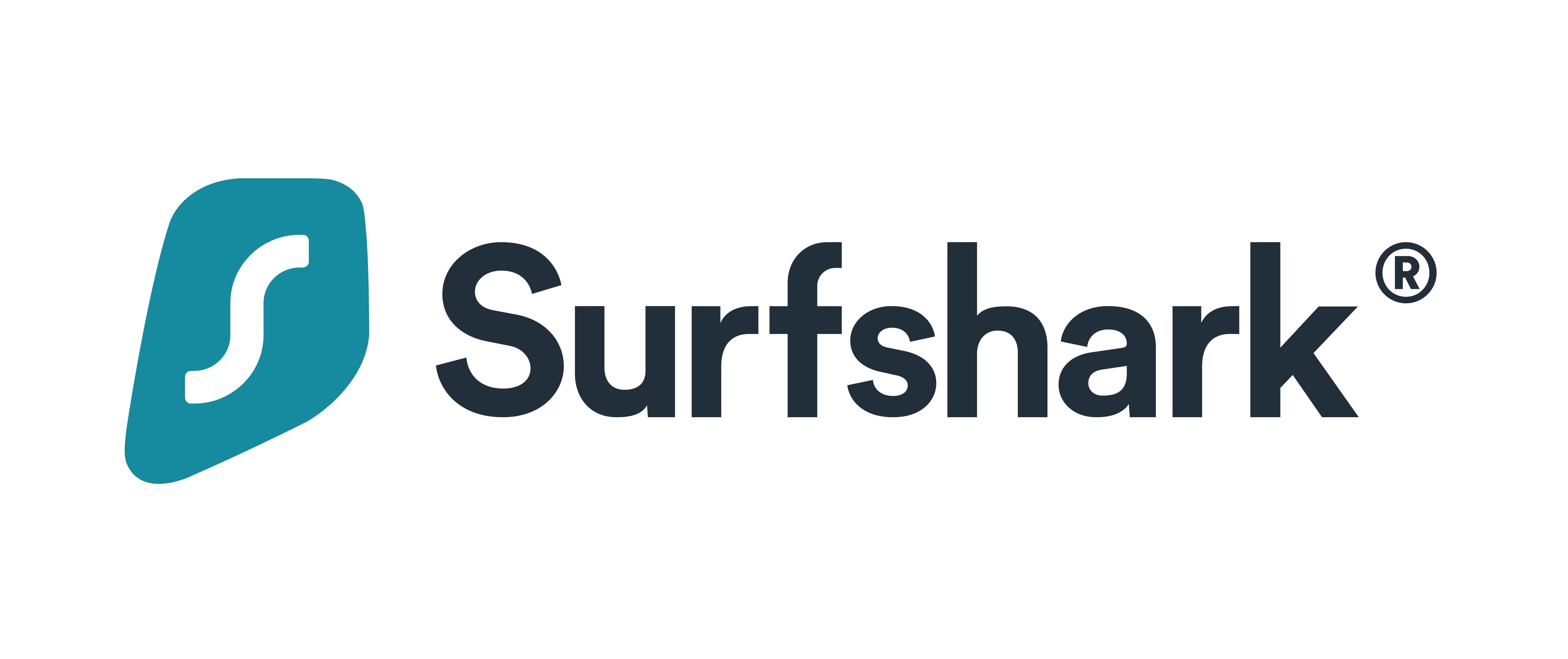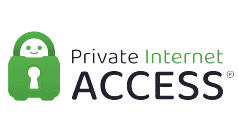 TorGuard Standard vs. Pro vs. Premium
Among TorGuard's three plans, Premium has the best and most advanced features. Not everyone needs those features, though, so the best plan for you depends on what you're looking for in a VPN.
Here's how the three TorGuard plans stack up against each other.
| Features | Standard | Pro | Premium |
| --- | --- | --- | --- |
| Unlimited speeds | Yes | Yes | Yes |
| Unlimited data | Yes | Yes | Yes |
| Simultaneous connections | 8 devices | 12 devices | 30 devices |
| Port forwarding | Yes | Yes | Yes |
| Stealth mode | Yes | Yes | Yes |
| Dedicated IP address | +$7.99 per month | 1 free dedicated IP address | 1 free dedicated IP address |
| Malware and ad blocking | Yes | Yes | Yes |
| Streaming (Netflix, Hulu, Prime Video, etc.) | No | Yes | Yes |
To whom do we recommend each plan?
Standard: The Standard plan is best for average users who want extra privacy and security while browsing or torrenting, but its lack of a streaming option makes it a hard sell for anyone who wants to access geo-restricted content.
Pro: We recommend the Pro plan to people who need a VPN for streaming and torrenting. Since it comes with one free dedicated IP address, it's also best for people who need a VPN IP address that only they can use to avoid blacklisting by websites.
Premium: Premium is a borderline business VPN plan. With its ability to connect 30 devices simultaneously, it's best for people who are running their own web hosting at home or a small IT network that requires a robust VPN.
Pro Tip: The main advantage of a dedicated IP address is that you're less likely to be banned by websites or streaming platforms since you're the only one using the IP address. TorGuard offers two types of dedicated IP addresses: residential (for general use) and streaming (exclusively for streaming).
Does TorGuard Have a Free Trial?
We have good and bad news if you're considering TorGuard. The good news is that TorGuard has a free trial (sort of). The bad news is that it comes in the form of a money-back guarantee, which means you'll have to pay for the service first and you'll get your money back if you don't like it. You have only seven days after your purchase, though, so use TorGuard as much as possible during that time.
TorGuard Cancellation Process
We have first-hand experience with TorGuard's cancellation and refund process. We selected the Standard plan for our tests, but we canceled it and bought a subscription to the Pro plan after discovering the Standard plan has no streaming options. The refund took several business days to appear on our card statement, but overall the process went smoothly.
Here's how we canceled our subscription and got a refund:
We logged in to our account on TorGuard's website.
We clicked Services, then My Services.
After selecting Manage, we clicked Request Cancellation.
We submitted a support ticket requesting a refund.
To be safe, we removed our credit card details from our account to stop recurring payments.
TorGuard VPN Features: Do They Work?
Now that we have somewhat of a handle on TorGuard's pricing, let's talk about its features.
Kill Switch
TorGuard offers two types of kill switch. The first is a real kill switch, wherein TorGuard will block all your device's internet traffic if the VPN disconnects unexpectedly. Nothing goes in, nothing goes out. That's to prevent any of your active apps — as well as your internet provider — from discovering your real IP address. You can turn on the kill switch in the settings under Network, and, in our experience, it works.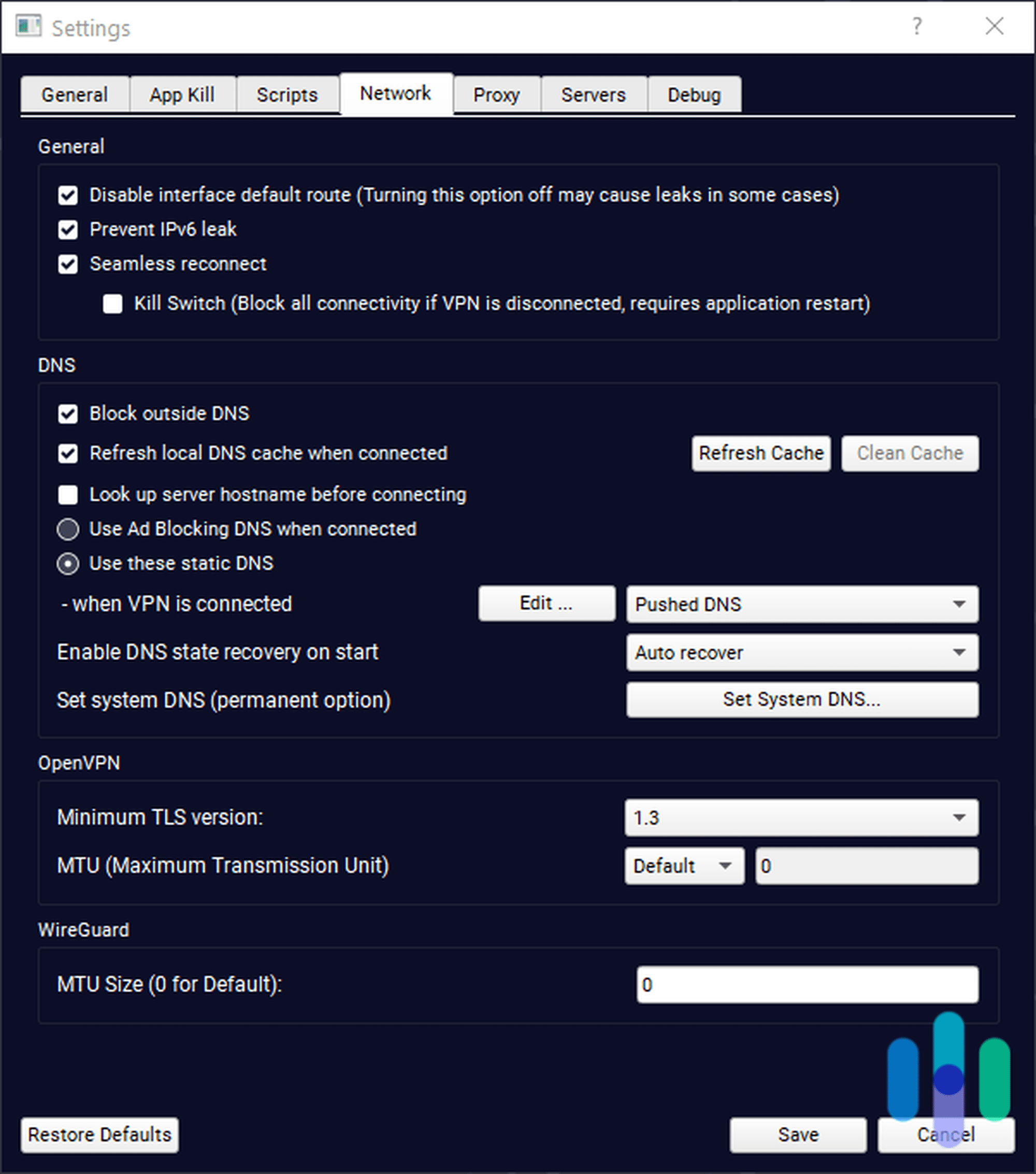 The second type is called App Kill, and it doesn't block all your internet traffic. It blocks only the traffic of the apps and processes you choose. It will work better if you don't want the kill switch to interrupt important tasks, such as downloading large files. You can find the App Kill function in the settings.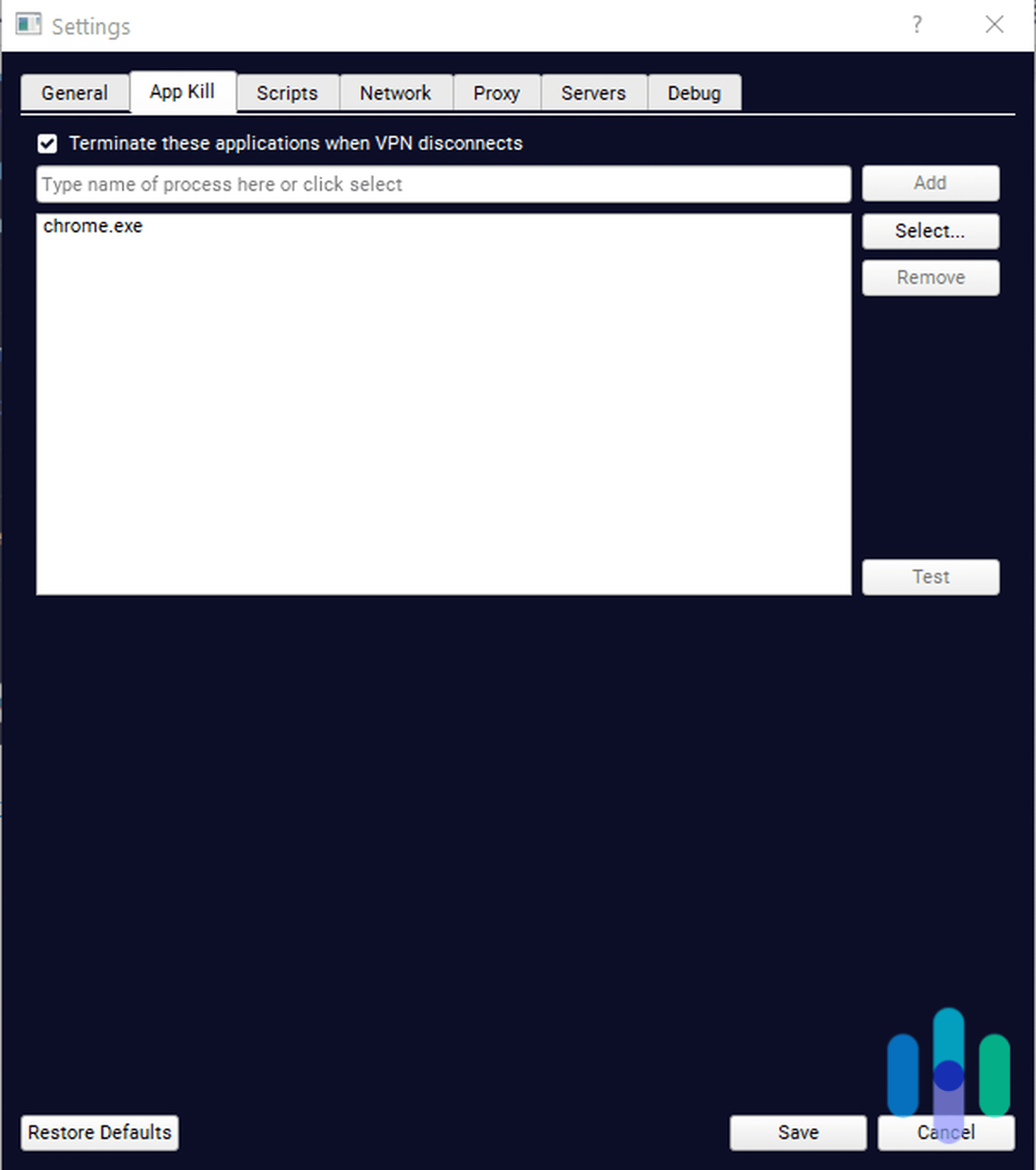 FYI: The App Kill feature triggers not only when TorGuard disconnects unexpectedly, but also when you manually disconnect from the VPN.
Split Tunneling
Unfortunately, we couldn't find TorGuard's split tunneling feature. After getting in touch with the company's customer support, we were told split tunneling is still on its future roadmap. We'll update you when the feature becomes available.
Multi-Hop
Multi-hop is another missing feature from TorGuard, but it has a nifty alternative: Stealth Mode. Instead of routing your traffic through two VPN servers for extra security, Stealth Mode obfuscates your VPN connection. That means your ISP, the government, or even your network administrators won't see that you're using a VPN. To anyone but you and TorGuard, your internet traffic is just like any normal internet traffic. Stealth Mode is not quite as effective as multi-hop in securing your traffic, but it makes your traffic less conspicuous.
Streaming
TorGuard's ability to stream depends on which plan you choose. When we tested the Standard plan, every server we connected to didn't let us stream Netflix or Prime Video.

As soon as we upgraded to the Pro plan, we were able to stream Netflix and Prime Video. The Pro plan also included a free dedicated IP address. We used it to obtain a streaming IP address in France, since we've been getting a kick out of subtitled romantic movies lately. With the dedicated streaming IP address, we are less likely to be detected and blocked by Netflix France.
Torrenting
TorGuard actually stands for torrent guard; it has nothing to do with the Tor anonymity project. TorGuard positions itself as a VPN ideal for torrenting, and, from what we've seen, it's right. All three plans support torrenting, and all the servers we tried during our tests worked with uTorrent and BitTorrent.
We also liked that TorGuard included features useful for torrenting — particularly port forwarding. TorGuard's port forwarding lets users request to create and use a port in the particular server they're using to torrent. Doing so allows for faster downloads since it makes you more connectable to peers.2
Pro Tip: You can request to open a new port by going to your account dashboard on TorGuard's website and clicking Services, then My Services. Click the menu next to your VPN subscription, then select Port Forward Request.
VPN Protocols
Another great thing about TorGuard is that it offers multiple VPN protocols: OpenVPN, WireGuard, and IKEv2/IPSec.
OpenVPN: OpenVPN is an open-source protocol that has been around for quite some time. It balances speed and security well, which is why many of the good VPNs we've tested use this protocol.
WireGuard: WireGuard is a much newer protocol, but it's already making a name for itself as a good OpenVPN alternative. Its main advantage over OpenVPN is speed — particularly on mobile devices — but it doesn't skimp on security features either.
IKEv2/IPSec: Reliability is IKEv2/IPSec's main selling point. It connects quickly and it's one of the few VPNs that can handle network changes well, but it's not as secure as OpenVPN or WireGuard.
We used OpenVPN and WireGuard for the majority of our tests, and both protocols worked well with TorGuard's VPN servers.
TorGuard VPN Privacy
One important thing to remember when buying a VPN is to check its privacy policy. Most people use VPNs to safeguard their online privacy, but many VPNs fail to do so because they collect and log data from their users and sometimes share it with third parties. Most of TorGuard's privacy policy is vague, but it clearly states that, "TorGuard does not collect or log any data from its Virtual Private Network (VPN) or Proxy services."3 That's a relief.
TorGuard's Performance
Features aside, we tested TorGuard's performance on our Windows desktop computer running Windows 10. Our performance test focused on two things: speed and security.
Speed Test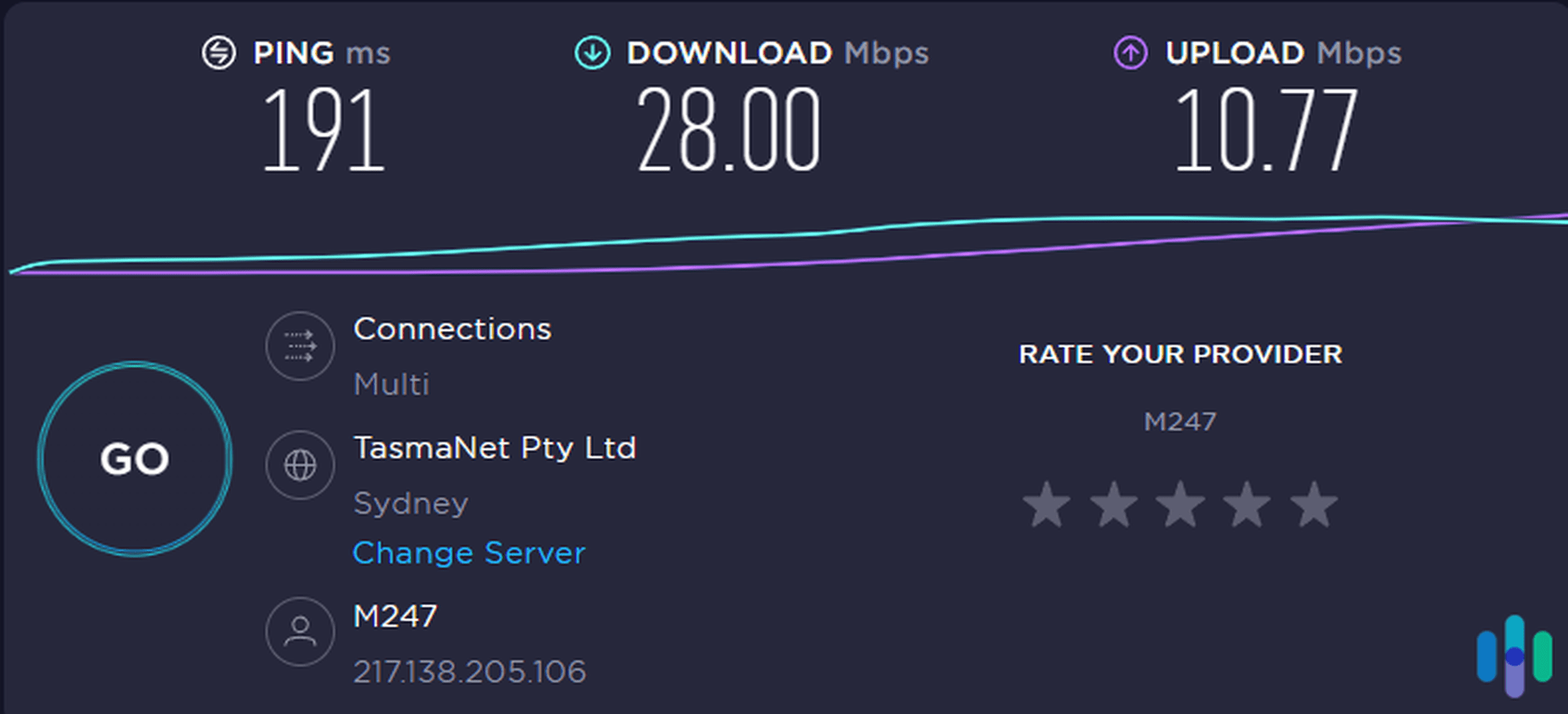 All VPNs we've ever tested affected our internet speed to some degree. That's forgivable, since adding encryption and routing data through servers hundreds of miles away will surely cause some slowdown. For a VPN to be considered fast, however, the drop in download and upload speeds shouldn't exceed 40 percent. How did TorGuard do? We measured its speed at three different times and compared it to our current internet speed. These were the results:
| | Latency (in ms) | Download (in Mbps) | Upload (in Mbps) |
| --- | --- | --- | --- |
| First test | 193 | 40.69 | 18.11 |
| Current speed | 4 | 47.68 | 36.98 |
| Second test | 190 | 20.98 | 8.92 |
| Current speed | 3 | 47.92 | 36.90 |
| Third test | 191 | 28.00 | 10.77 |
| Current speed | 4 | 47.96 | 37.05 |
The results were mixed. On our first try, TorGuard's download speed was blazing fast, but the upload speed was marginal. On our second and third tries, the download speed dropped by over 40 percent, while the upload speed results went even lower than the first try. Based on those results and our observations throughout our testing period, TorGuard's speed is average. It is by no means slow, but it's also not the fastest VPN we've tested.
Security Tests
For our security tests, we performed leak tests to see if TorGuard was leaking our IP address via WebRTC and DNS vulnerabilities. What are those? Let us explain briefly.
WebRTC leak: Chrome, Firefox, Edge, and many other browsers use WebRTC to speed up some functions, such as video streaming. When WebRTC is on, however, third parties can exploit a vulnerability that could show them your real IP address even if you're using a VPN. A good VPN should be able to block WebRTC leakage.
DNS leak: We all use DNS (domain name system) when browsing. When you connect to a VPN, the VPN should route all DNS requests through secure tunnels. In certain cases, however, your computer could continue to use your ISP-assigned DNS server, which would cause your real IP address to become visible.
We used online tools that can detect WebRTC and DNS leaks to test TorGuard. The tools were simple: If the IP address they detected matched our VPN IP address, then there were no leaks. If they detected our real IP address instead, there was a leak. As pictured below, the DNS leak test tool detected our VPN IP address in Australia. The WebRTC leak test tool showed the same results. The bottom line? TorGuard was free from leaks.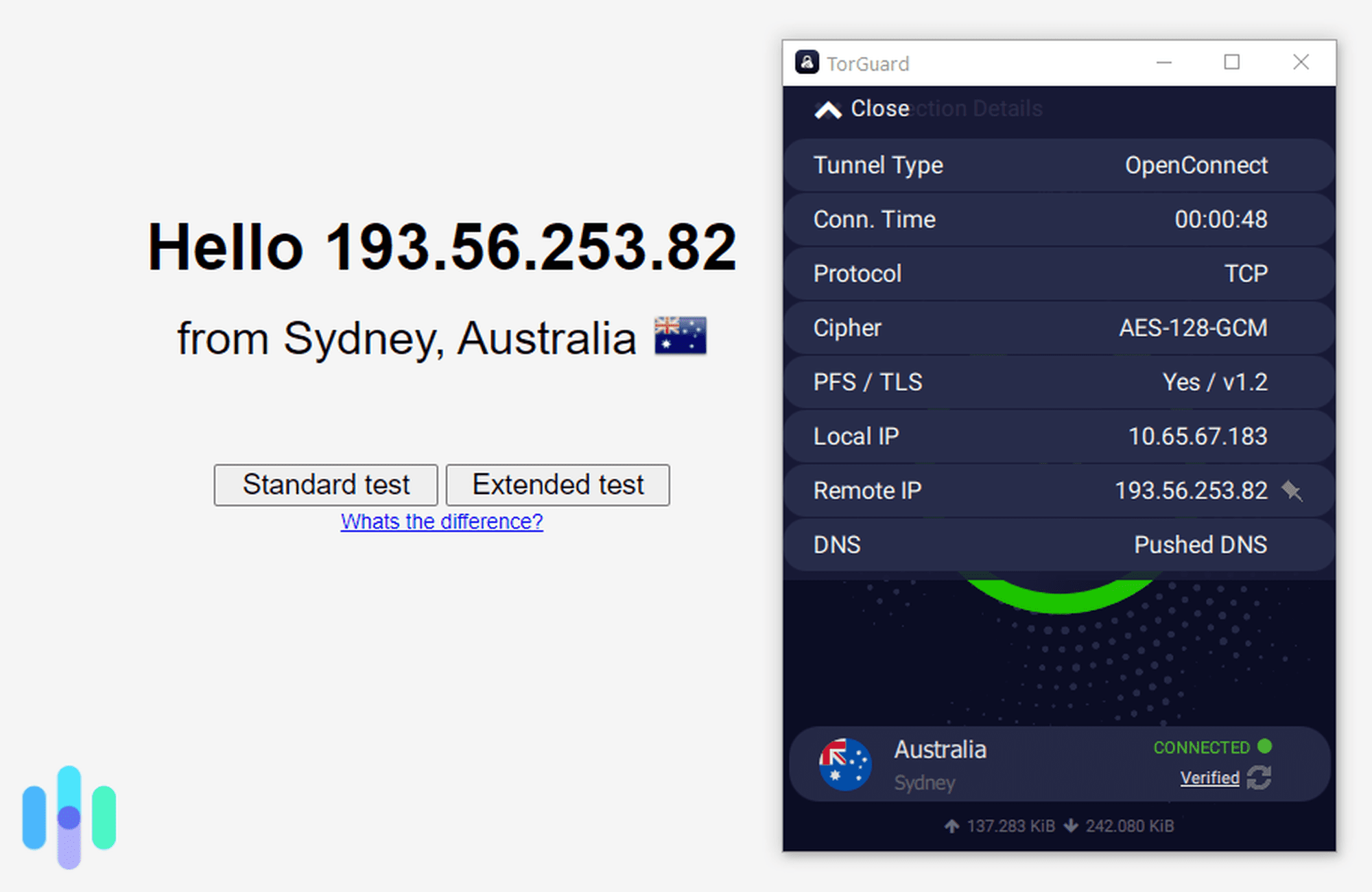 TorGuard VPN User Experience
The final part of our TorGuard test involves the overall user experience, and, boy, do we have a lot to share.
Signing Up for TorGuard
Confusing subscription options aside, the sign-up process was pretty straightforward. We created an account, selected the product we wanted to buy (in this case, Anonymous VPN), and chose a plan and billing cycle. Once we were in our online dashboard, we downloaded the Windows installer and launched the app. Easy, right? Well, not so fast.
Since we already had an account, we launched the app and tried to log in. It asked for our username and password. Since we weren't asked to create a username, we entered the email we used. To our surprise, it didn't let us in.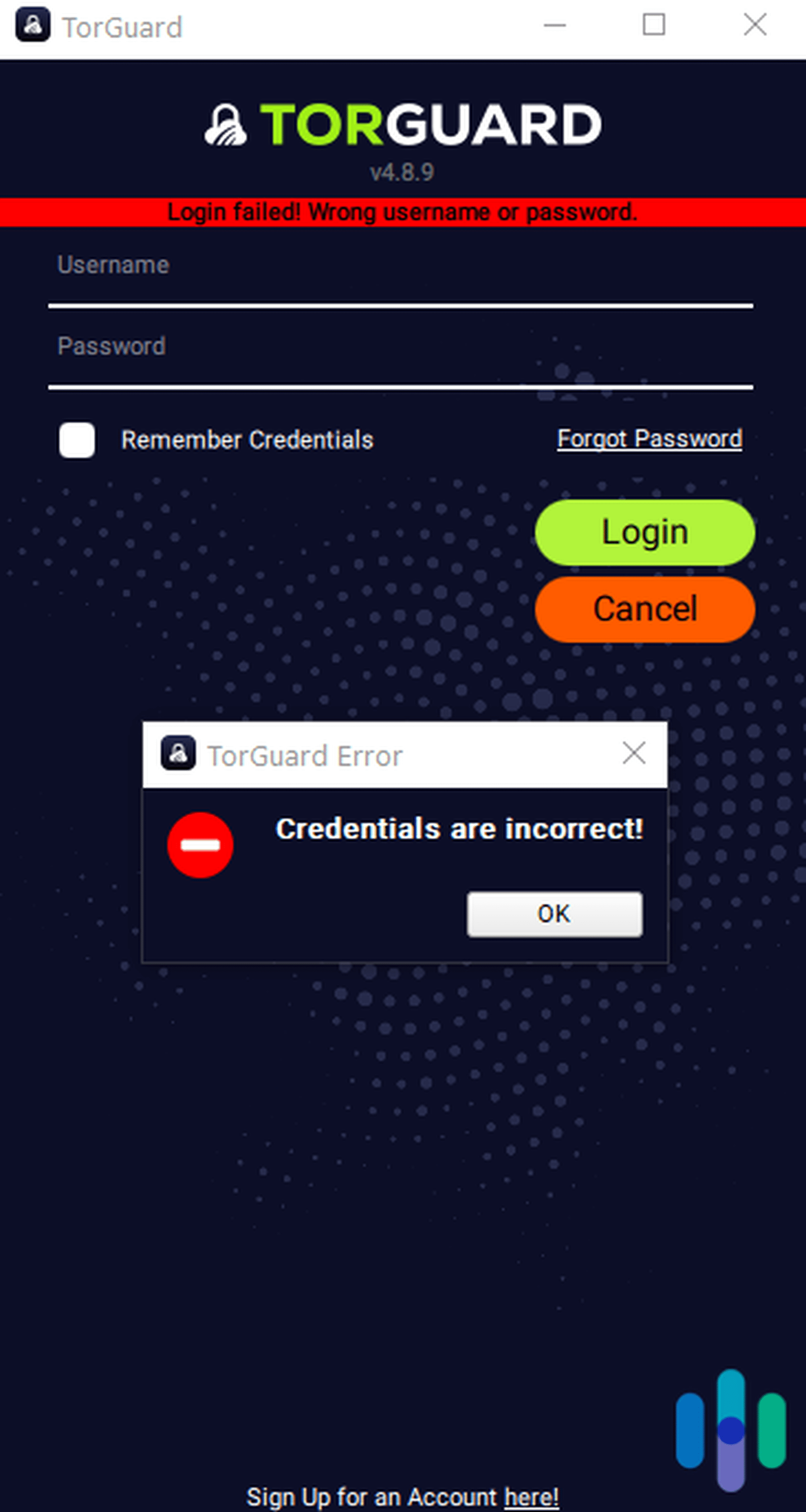 We looked around and found that we could set the username in our online dashboard, so we tried that. Unfortunately, the option wasn't there on our first try. We were getting ready to contact support, but we decided to give it a few minutes. Good thing we did, because about five minutes later we tried logging in again using our email and it worked. It's odd that it took that long for our account to be created, but no harm, no foul!
The App Experience
After finally getting through the app's login page, the first thing we did was try to connect. We selected a server and clicked the large connect button — the standard process for most VPNs. What wasn't standard was that it asked us to log in again to connect, even though we were already logged in. It asked us to log in every single time we attempted to establish a VPN connection. That's not only odd, but also inconvenient.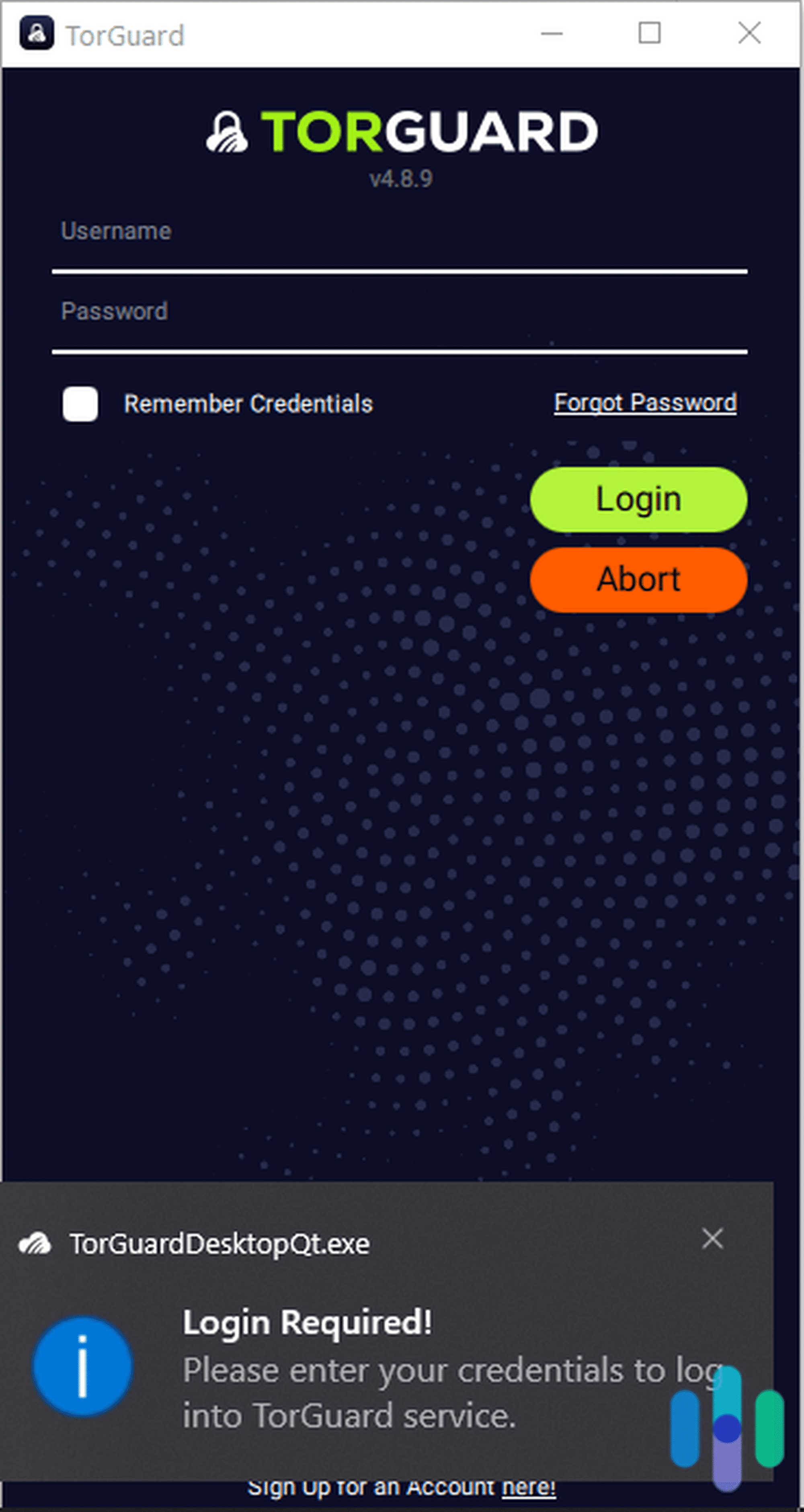 We looked past that issue and proceeded with our test, on the hunt for something positive about the app. We didn't have to look very hard. Just checking the settings, it's clear the app is highly customizable. There's a section where you can set your preferences, such as whether to connect automatically when your computer boots. There's also a section where you can set up and run custom scripts to improve your VPN experience. The Network section lets you customize your network settings, from enabling the kill switch to setting which DNS to use while connected to the VPN.
The bottom line is that the TorGuard app can be very simple and straightforward if that's what you want, but you can also use its many customizations to enjoy a fuller VPN experience.
Final Thoughts: Is TorGuard a Good VPN?
Overall, we found TorGuard VPN to be a good VPN. It's reliable, it's great for torrenting, and it has lots of advanced features. Whether it's the best VPN for you, however, depends on what you're looking for.
TorGuard is just one of the many VPNs we've tested. If you're looking to expand your options, then check out our VPN buying guide, where we highlight what features and attributes you should look for in a VPN.
FAQ
Here are some of the frequently asked questions about TorGuard.