Best VPNs for Streaming of 2023
Our experts tested out dozens of VPNs to find which ones worked best for streaming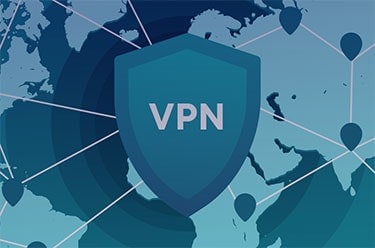 2,500+ research hours
50+ VPNs reviewed
300 speed tests
6 experts consulted
5 VPNs recommended
Let's be clear: We would never recommend purchasing a VPN simply to get more streaming options. A VPN's first job is to keep you safe, secure, and private online, and it's not worth the money if it can't do that.
If you go online — and we're guessing that's pretty much everyone at this point — you absolutely need a VPN. They're no longer just for the paranoid or people who have high-risk jobs or people trying to skirt the law. The average, everyday person who wants to avoid hackers and government spying needs a VPN on all their devices, and certainly on the devices they use away from home. If you have to have a VPN anyway, why not invest in one that gives you more streaming options?
Pro Tip: If you choose wisely, you can get more streaming options without paying any more for your VPN service. There are plenty of secure VPNs out there that also let you access bonus Netflix libraries and streaming services only available in other countries.
The trick, though, is choosing wisely. That's why we're here. We've done all the testing and research for you. We'll let you know the details of all these VPNs, including how well they connect to the most popular streaming services. Then you can make an informed decision about which one is right for you.
>> Read About: Best VPNs for Netflix
The Best VPNs for Streaming Compared
| System | NordVPN | Surfshark | ExpressVPN | Hotspot Shield | Ivacy |
| --- | --- | --- | --- | --- | --- |
| Ranking | 1st | 2nd | 3rd | 4th | 5th |
| Ratings | 9.7/10 | 9.5/10 | 9.1/10 | 8.9/10 | 9.2/10 |
| Minimum Monthly Cost | $3.79 | $1.99 | $8.32 | $7.99 | $1.00 |
| Contract Length | 1 to 24 months | 1 to 24 months | 1 to 12 months | 1 to 24 months | 1 to 60 months |
| Split Tunneling | Yes | Yes | Yes | No | Yes |
| Netflix | Yes | Yes | Yes | Yes, but only in certain regions | Yes |
| Torrenting | Yes | Yes | Yes | Yes | Yes |
| Five Eyes, Nine Eyes, and 14 Eyes Member | No | Yes | No | Yes | No |
| Read Review | NordVPN Review | Surfshark Review | ExpressVPN Review | Hotspot Shield Review | Ivacy Review |
The Best VPNs for Streaming
What Do the Best VPNs for Streaming Look Like?
Before we get into the specifics of our choices, let's talk about how we made the choices. If you're going to trust our recommendations, you ought to know what kind of testing and research those decisions are based on.
As a starting point, we consider three important VPN components:
Privacy and security: A VPN's first job is to keep you safe and secure. That means taking a close look at encryption methods, protocols, and privacy policies.
Speed: All VPNs slow down your devices to some degree. We prefer the VPNs that slow our devices as little as possible, though, so we run speed tests to compare them.
Pricing: Unless you're made of money, you always have to consider how much a VPN costs before you invest in it.
Examining those three components gives us a short list of the best VPNs. We're interested in the best VPNs specifically for streaming, though, so we considered a couple more elements when making our final decisions.
Streaming access: We make sure the VPNs we select can access plenty of streamers, such as Netflix, Hulu+, Disney+, Prime Video, and Max.
Servers: More servers typically means faster speeds. For our purposes, though, more servers in more countries matters more, since the more countries we can visit with a VPN, the more streaming content we can unlock.
>> Check Out: Top VPNs for Hulu+
Detailed List of the Best VPNs for Streaming
How to Choose the Best VPNs for Streaming
If you're in the market for a great VPN — one that can handle streaming and gives you the best access to streaming content — you'll want to have a cheat sheet for what to look for. Below, you'll find a list of the elements we think matter most for the best VPNs for streaming.
Encryption: The heart of every VPN is its encryption. That's what keeps your data safe. We always insist on AES-256, the same encryption used by the U.S. military.
Protocols: Protocols are the instructions the VPN uses to deploy its encryption. Protocols are almost as important as the encryption itself. For many years, OpenVPN has been the gold standard because it's open-source and has been subjected to so much testing. WireGuard — a newer open-source model — also has been well tested, and it's just a bit faster than OpenVPN.
Additional privacy features: The VPN industry has seen some important advancements in security in recent years. Kill switches, multihop servers, and camouflage mode all increase a VPN's value.
Access to streaming services: Netflix, Max, Prime Video, and other premium streaming services have gotten better and better at filtering out VPN connections. The best VPNs can still get by the filters though.
Plenty of servers: It's important for VPNs to have enough servers to handle user traffic. The more servers a VPN has in other countries, the easier it is to access streaming content libraries in those countries.
Intuitive apps: A VPN's main job is to keep you safe when you're online, but it certainly helps when it can do that job simply and easily. Look for VPNs that offer convenient features, such as choosing the best protocols and servers for you.
Customer service: You won't find many VPNs that offer customer service over the phone, since they know phones are a security risk. The best companies offer in-depth topics libraries on a variety of help issues and 24/7 online support.
>> Read More: Best VPNs for Prime Video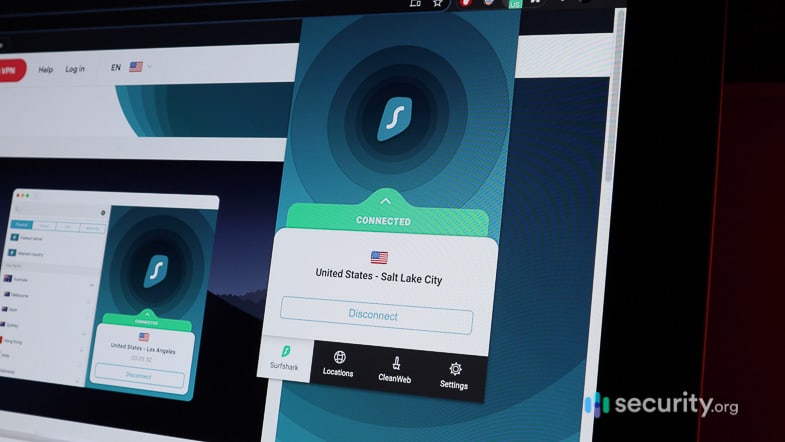 How Many Netflix Libraries Are There?
Netflix has different content libraries in different countries and regions, and if you have the right VPN — one with servers in all those countries — you can access all of them. But how many Netflix libraries are there?
» Learn about: How to Change Your Region on Netflix
Netflix operates in 190 countries. That's too many to list here, and it may be easier to just tell you what countries and regions it doesn't serve:
China
Crimea
North Korea
Russia
Syria
We recommend making your own scorecard and trying to visit as many libraries as you can.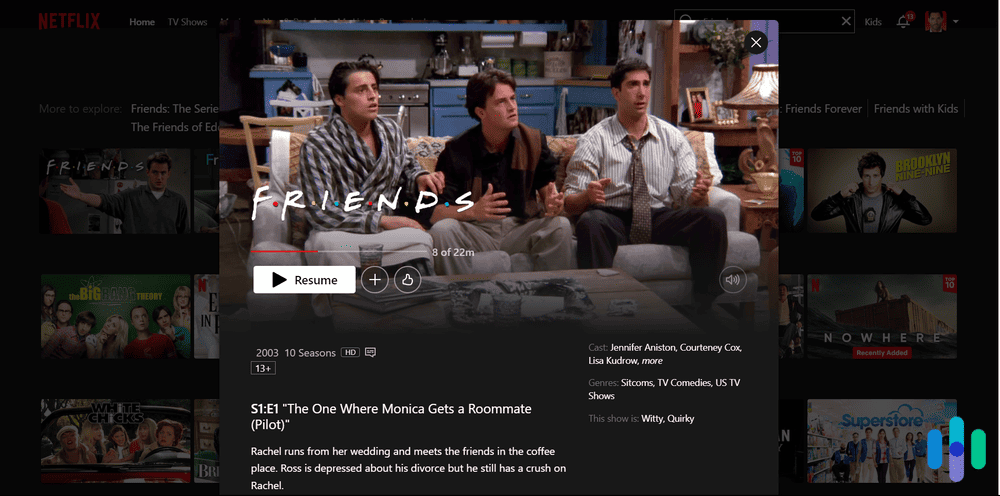 VPNs and Sports
Streaming services aren't just about movies and TV shows. Many of them, such as ESPN+, give users access to amazing live sports content. Accessing those streamers through a VPN can give you way more sports content than you get through your ISP.
Sports teams want to pressure fans into buying stadium tickets rather than watching at home. They not only get your money for the ticket, but also for all the popcorn and soda you buy. They enlist local and national streaming services to help apply that pressure through blackouts. Basically, if a stadium doesn't sell out before game day, local fans can't access television coverage of the game.
VPNs get around blackouts the same way they provide access to overseas streaming libraries. We'd miss a lot of great games here in New York if we relied only on cable networks to watch. When blackouts pop up, we just sign in to a VPN with a server in Chicago, and suddenly we don't look like New Yorkers anymore.
What Is a Kill Switch?
Virtually every VPN has a kill switch. If you come across a VPN without one, you may want to look elsewhere. But what is this handy little security feature?
Internet connections can and do fail. You know it happens with your ISP, and it also happens with VPNs — even the very best. If your VPN drops your connection and you don't have a kill switch, anyone who happens to be watching can see exactly what you're up to online.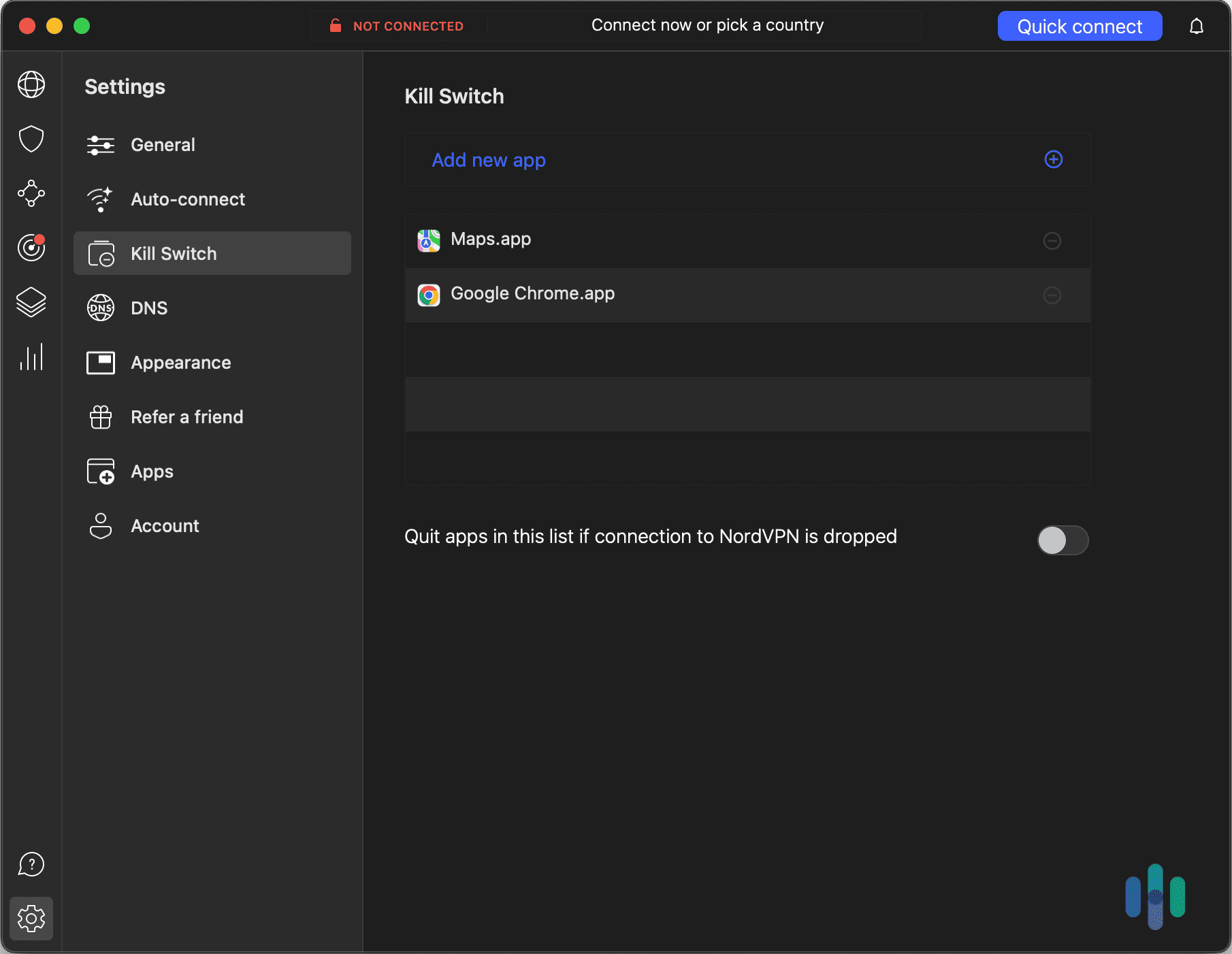 Kill switches prevent that. Basically, they shut down all your internet activity the moment you lose your signal. You're probably thinking that sounds a little frustrating. You're right in the middle of a Zoom call and suddenly your browser and all your open apps just disappear. Better that, though, then some hacker being able to see the password you just typed into your banking app.
Conclusion
We could not live without streaming content. Frankly, we wonder how baby boomers and Gen Xers managed to survive before Netflix, Max, and Disney+. (By the way, check out our roundup of the top VPNs for Disney+). The more streamers the better, and the more content libraries we can access from each of them the even-better. If you're similarly entertainment-inclined, a VPN can be a lifeline to a whole world of content you never even knew existed.
You don't want just any VPN though. Plenty of companies don't provide access to the best streamers. Heck, some can't access any streaming content at all. More importantly, though, you want a VPN that will keep you safe while you're doing all that watching. No VPN is a perfect fit for everyone, but we feel confident you can find one on this list that meets all your needs.
FAQs
The best VPNs for streaming is a virtually inexhaustible subject, so here are the answers to a few more of the most common questions about VPNs and streaming.