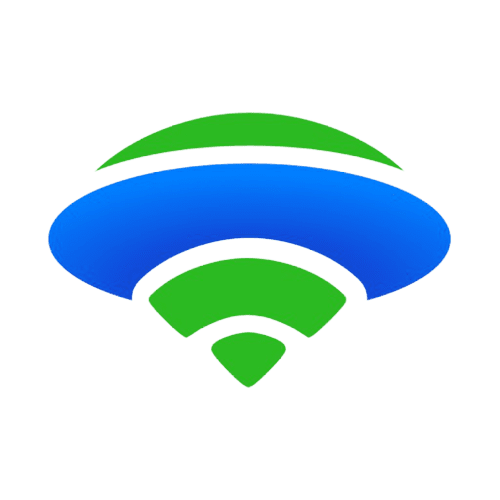 UFO VPN Review and Pricing Guide 2023: Is This VPN Safe?
Let's take a closer look at UFO VPN, a VPN with fast speeds but a checkered past in terms of privacy.
Over 2,000 servers
Free and premium plans
Up to five simultaneous connections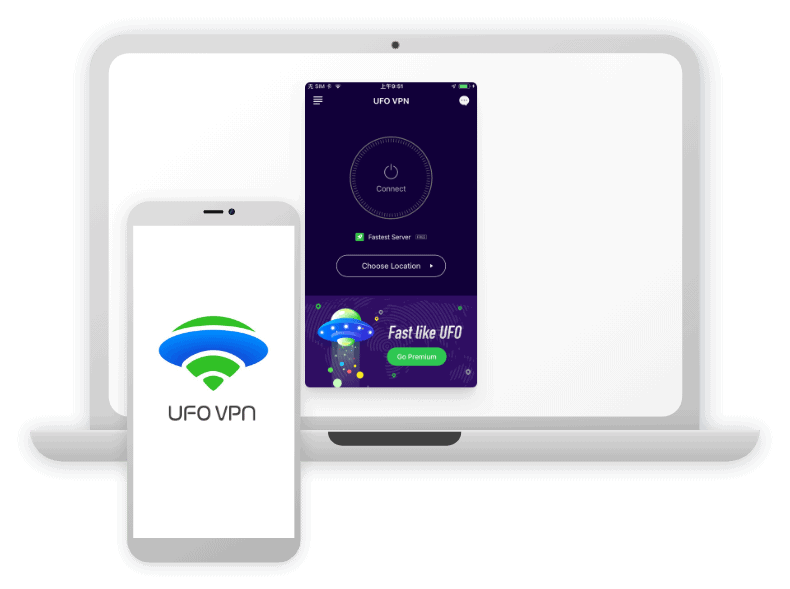 To us, the name UFO VPN conjures up an image of a VPN service with out-of-this-world speeds, features, and performance. In our continuous search for the best VPNs, we tested UFO VPN to see if it lived up to our expectations. We'll share with you our findings below; we'll also discuss its pricing, free trial features, and history of privacy breaches.
UFO VPN Free Features
We began our tests with the UFO VPN Free. At first glance, it's an impressive VPN free trial. It protects one device per account, connects to all servers that are tagged "Free," and has fast server networks based on their latency shown in the app. After a few initial tests, we confirmed that UFO VPN Free is indeed fast, averaging about 45 Mbps on our 50 Mbps internet connection.

So what's the catch? Well, the UFO VPN trial has limitations that the premium version doesn't. For starters, UFO VPN Free has access to only 21 server locations — still an impressive number for a free VPN, but significantly lower than the premium version's more than 50 locations.
It also limits you to one device per account, whereas the premium version can protect up to five devices. And lastly, the free version is ad-supported. Everytime we connected on our Android phone, it showed us a 30-second unskippable ad, and the Windows and iOS apps had ad banners, as well.
UFO VPN Subscription Costs
After spending some time with the free version, we upgraded our subscription to VIP, UFO VPN's premium subscription.
| Plans | Cost |
| --- | --- |
| 7-day plan | $7.99 |
| 1-month plan | $11.99 |
| 1-year plan | $49.99 |
| 2-year plan | $69.99 |
We think UFO VPN is affordable. At $11.99 a month, it's on par with NordVPN, our top-rated VPN. And just like NordVPN's pricing, UFO VPN rates go down if you choose a longer subscription. The monthly rates of the one-year and two-year plans are $4.17 and $2.91, respectively.
The odd one out, in terms of affordability, is the seven-day plan. It's supposed to be a paid trial plan so you can test the VIP features before going for a longer subscription. However, at $7.99, it's on the pricey side. For comparison, PureVPN's seven-day paid trial costs only $0.99. You can learn more about PureVPN's plans in our cost assessment of PureVPN.
Pro Tip: Instead of the seven-day plan, go for a one-month plan if you want to try out UFO VPN. Along with the one-year and two-year plans, the one-month plan comes with a 30-day money-back guarantee.
UFO VPN Privacy Policy
Before we dive deep into UFO VPN's features, let's discuss its privacy policy. The privacy policy is one of the most crucial factors we consider when reviewing VPNs. That's because if you use a VPN, you're practically entrusting your personal and browsing data to the VPN company.
Think of this: By using a VPN, you hide your internet traffic from your internet provider through encryption. Your encrypted traffic goes to your VPN instead. Now, if the VPN company's privacy practices are shady — such as logging IP addresses and sites visited, sharing data with third parties, or doesn't secure stored customer data — then it's no different than letting your ISP see your traffic.
UFO VPN claims to be a no-logs VPN, which means it's not supposed to log IP addresses, web activities, and other usage data that can be tied back to its users. UFO VPN's privacy policy also claims that it doesn't sell or rent customer data, and that it only shares information with third parties when necessary, such as to:
Comply with laws, regulations, and court orders
Detect unlawful use of its products and technical issues
Enforce its Terms of Use and Privacy Policy
Protect the company's rights, property, and safety
That's a pretty good privacy policy. However, an event in 2020 seemed to prove that UFO VPN hasn't been completely forthright about its privacy practices. In July of 2020, 1.2 TB of data from UFO VPN and six other VPNs were leaked to the public.1 The data included IP addresses, payment information, browsing data, and connection logs — all types of data that UFO VPN claims it doesn't log. As of the moment, UFO VPN has fixed the issues that caused the leaks, but it is yet to provide a conclusive response as to why those types of data were leaked.
UFO VPN Features
For the sake of this review, we proceeded to test the VPN's features.
Does UFO VPN Have a Kill Switch?
UFO VPN has a kill switch. On the Windows app, just open the menu panel on the left and toggle the kill switch button on. What does it do exactly? Well, it's a backup feature that protects your privacy in case the VPN suddenly disconnects. When that happens, which is a possibility with any VPN, the kill switch will block off all your internet traffic. Doing so prevents third parties, like your internet provider, the government, or hackers who might be spying on you from seeing your real IP address and browsing history.
How Many Servers Does UFO VPN Have?
UFO VPN claims to have over 2,000 servers spread across its over 50 server locations. We can't say for sure if it does, in fact, have 2,000 servers, since the app only lets you choose the location and not the specific server. The "almost 50 server locations" part is true, though. Many of its servers are in Europe, Asia, and the United States. In the U.S. alone, UFO VPN has servers in seven states.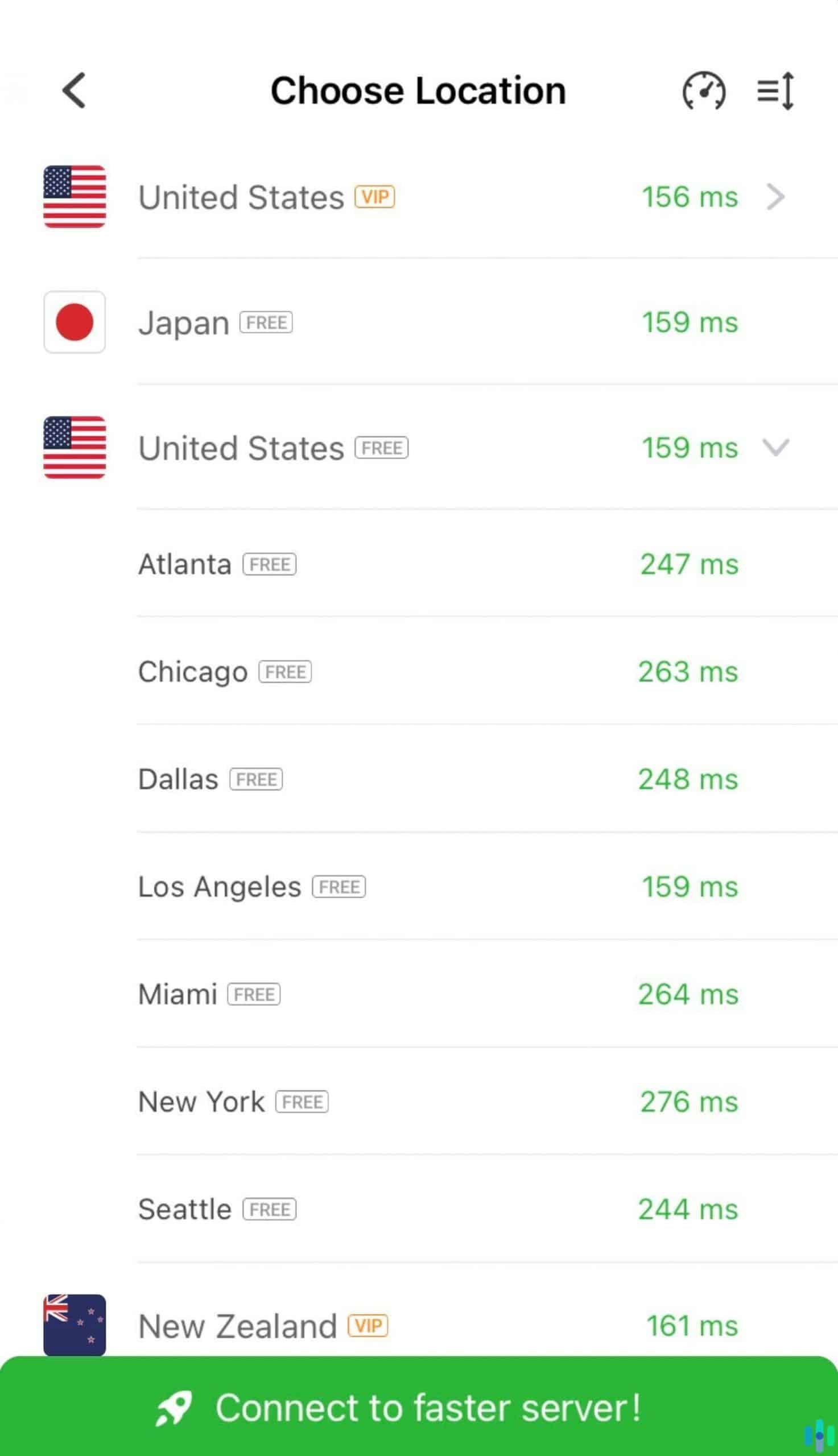 Can UFO VPN Stream Netflix?
UFO VPN has two servers for Netflix, specifically — one in Japan and another in South Korea. Both servers worked when we tested them, so if you're looking to watch the best anime and Korean dramas on Netflix, you're in luck.
We also tested if the normal servers can access Netflix, and we got mixed results. We were able to stream while connected to servers in the U.S., U.K., and Australia, but when we hopped onto a server in Germany, Netflix flagged us down. If your sole purpose is watching Netflix, UFO VPN may be worth considering, but don't expect to get good results all the time.
FYI: Even the best VPNs sometimes have trouble accessing Netflix. The streaming giant and other streaming platforms are continuously working to blacklist VPN IP addresses from accessing their libraries.
Does UFO VPN Offer Split Tunneling?
Neither UFO VPN's free version nor premium version offers split tunneling, but then, this feature is not as common as a VPN kill switch. Split tunneling allows you to split your device's internet traffic into two tunnels, one protected by the VPN and the other unprotected. Doing so allows for certain traffic to go through normal channels. For example, many online banking apps in the U.S. block traffic coming from VPN tunnels for security. If you want to check your online account without compromising your other internet activities, you can use split tunneling to allow your online banking traffic to bypass your VPN.
What VPN Protocols Does UFO VPN Use?
We like to think of VPN protocols as virtual delivery systems for your encrypted traffic. They consist of a set of instructions on how your data travels between your computer and the VPN server. Some protocols put privacy as the top priority, while others put emphasis on speed. There are also some, like OpenVPN and WireGuard, that aim to balance privacy and speed.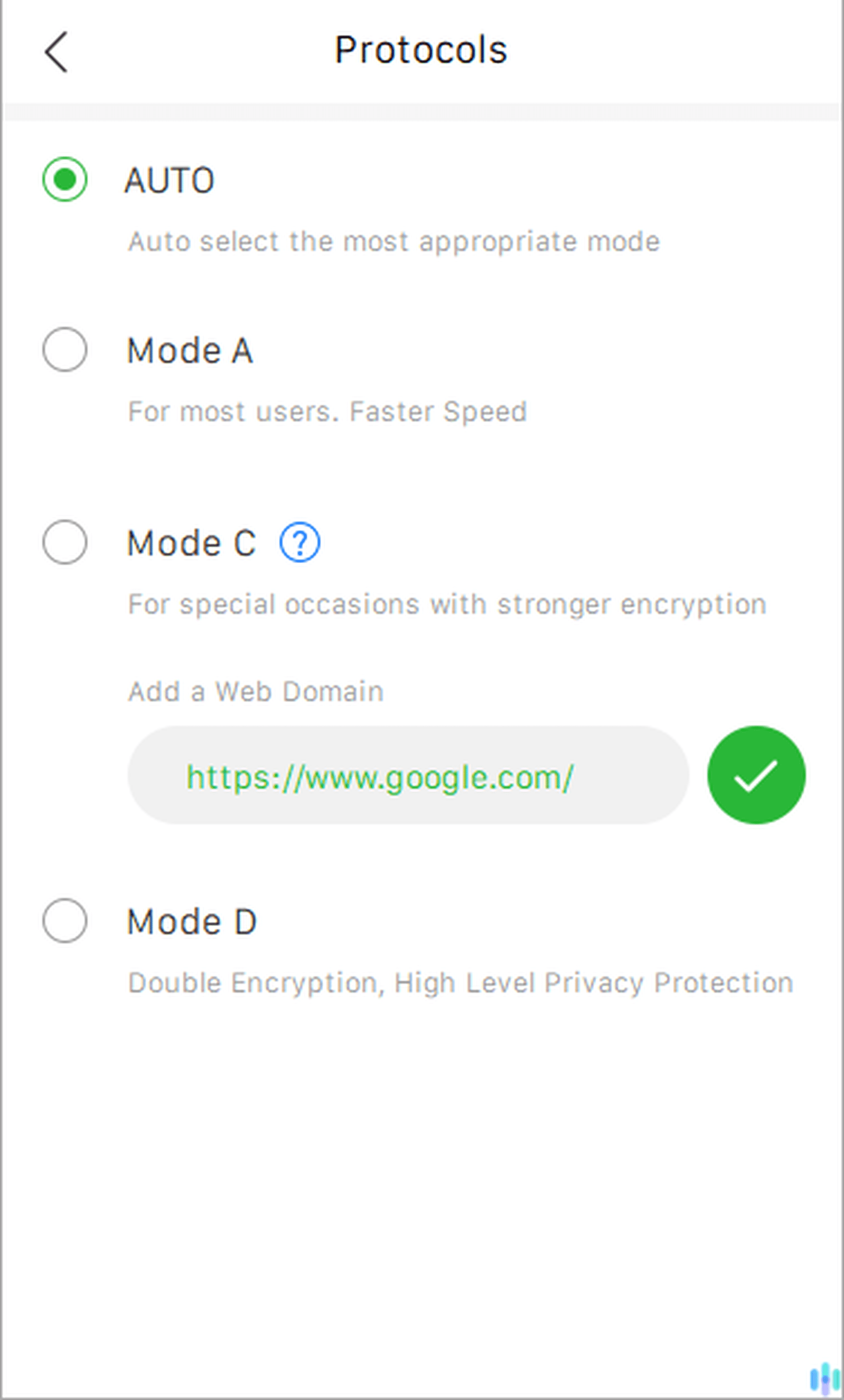 UFO VPN uses proprietary protocols that are labeled Mode A, Mode C, and Mode D.
Mode A: This protocol supposedly has fast speeds, and is the recommended protocol for most users. Likely, it offers less privacy than the other protocols.
Mode C: According to UFO VPN, this protocol offers stronger encryption, which is instrumental in bypassing geo-restriction that Mode A can't unblock.
Mode D: This protocol is privacy-focused, offering double encryption.
Is UFO VPN's Performance Out of This World?
After dissecting UFO VPN's features, we tested its performance, mainly its speed and security.
Speed Test
To test UFO VPN's speed, we used Ookla's speed test tool while connected to a server in Australia. Why Australia? Well, distance factors into the overall speed of a VPN. Closer servers yield better speeds, so we opted to use a server that is moderately far from where we live. That way, we'd know for sure if UFO VPN can deliver fast speeds from different locations around the world.

In addition to testing UFO VPN's speed, we also tested our internet speed prior to each test. We tested the VPN and our internet three times, and these were the results.
| UFO VPN Speed Test | Latency | Download Speed | Upload Speed |
| --- | --- | --- | --- |
| First test without VPN | 2 ms | 49.81 Mbps | 33.82 Mbps |
| First test with VPN | 144 ms | 41.56 Mbps | 36.57 Mbps |
| Second test without VPN | 5 ms | 51.02 Mbps | 43.69 Mbps |
| Second test with VPN | 126 ms | 50.36 Mbps | 36.47 Mbps |
| Third test without VPN | 2 ms | 46.25 Mbps | 39.41 Mbps |
| Third test with VPN | 85 ms | 39.16 Mbps | 33.74 Mbps |
FYI: Other factors that might affect your VPN speed are your current network congestion, server load, server latency, and connection type.
These tests prove that UFO VPN is indeed fast. On one occasion, it even nearly matched our internet download speed, which almost never happens with VPNs that we test.
Security Test
The second half of our performance test has to do with how secure UFO VPN is. We specifically tested for IP address leakage through WebRTC and DNS vulnerabilities.
To explain briefly, WebRTC is a browser feature present in Chrome, Firefox, Edge, and other popular browsers. It speeds up communication between two computers, useful in video chatting and streaming. However, its programming requires that computers using WebRTC share their IP addresses with each other. That can then be to see the real IP address of a computer that has the WebRTC feature turned on.
To test for WebRTC leakage, we used ExpressVPN's online tool. It detects a user's IP address through WebRTC, so if you use the tool while connected to your VPN and it still detects your real IP address, that indicates a leak. Fortunately, when we tested UFO VPN, the WebRTC leak test tool detected UFO VPN's IP address. That means that there were no leaks.
On the other hand, DNS leakage happens when your device's DNS requests while connected to a VPN bypasses the encrypted tunnel. If that happens, your internet provider can see your real IP address, and anyone with the right tools and knowledge can disrupt your DNS requests to steal your IP address. The method for detecting DNS leaks is similar to that of detecting WebRTC leaks. And when we used the DNS leak test tool, it detected our UFO VPN IP address, indicating that there were no leaks.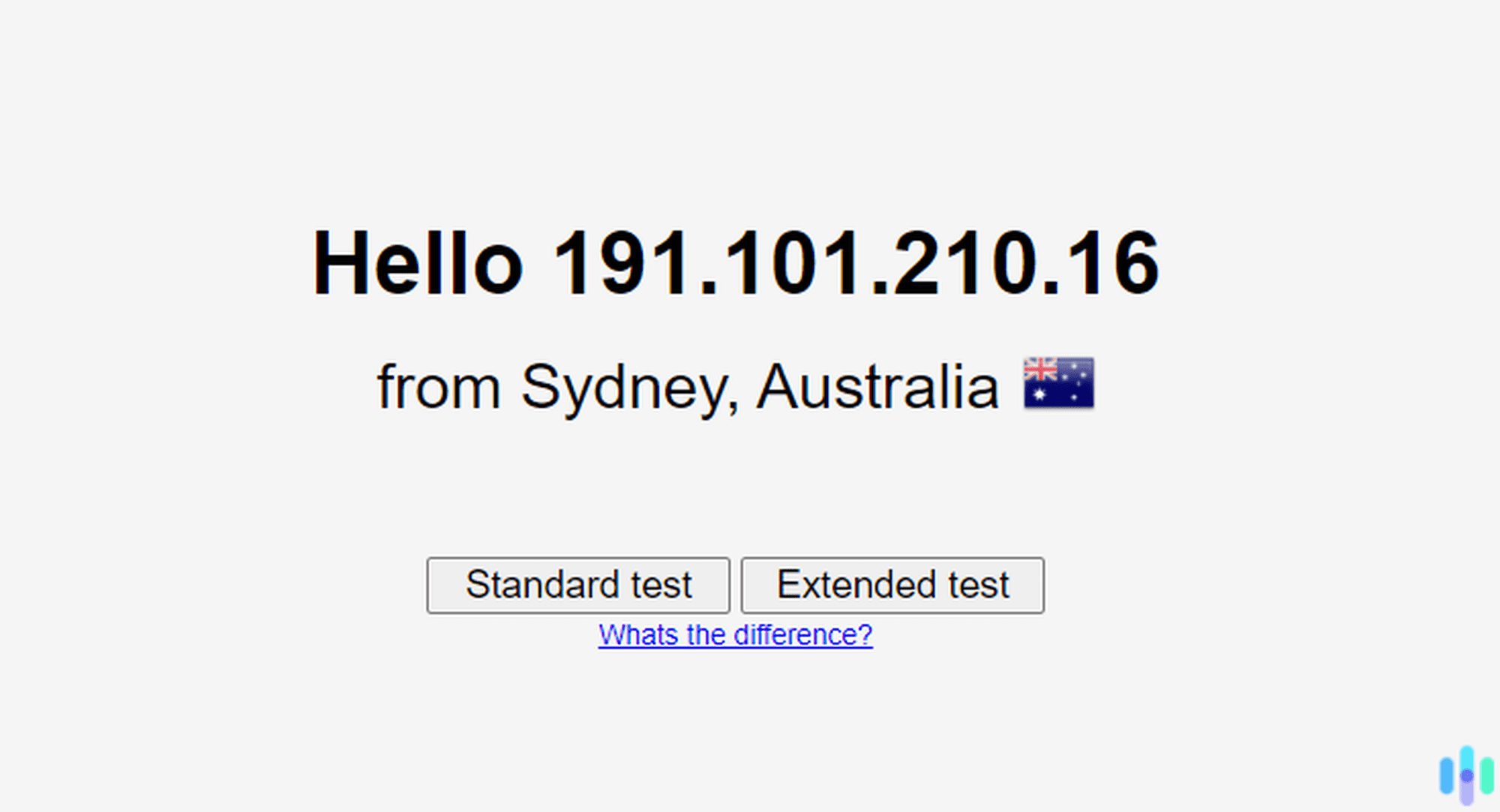 Is UFO VPN User-Friendly?
Besides having the right features and good performance, we want our VPN to be easy to use and reliable. Throughout our testing period, we noted UFO VPN's execution in that regard, and here's our overall experience.
Getting a UFO VPN Subscription
The signup process for a UFO VPN subscription is streamlined, for the most part. Since we downloaded and tested the free version beforehand, we used the app to upgrade to a VIP account. We simply clicked the Free Trial button in the left panel of the app, and it took us to UFO VPN's checkout page. There, we selected a plan, entered our email, and provided our payment information.
We experienced a slight hiccup during the payment process, as UFO VPN's payment partner, Paymentwall, took several minutes to load. However, once it loaded, we were able to finish our transaction within seconds and our premium subscription activated instantly.
Using the UFO VPN Apps
We downloaded UFO VPN on our Windows computer, Android phone, and iPad, and the app experience on each platform varied wildly.
On Windows, the app seemed simple enough to use. However, when we tried connecting for the first time, an error appeared, saying that the servers were busy. That went on for several days, and when we contacted UFO VPN's customer support, they didn't respond. We also tried basic troubleshooting, such as restarting our device and reinstalling the app, to no avail. The issue resolved on its own after three days and we still don't know what caused it. After that, it was smooth sailing.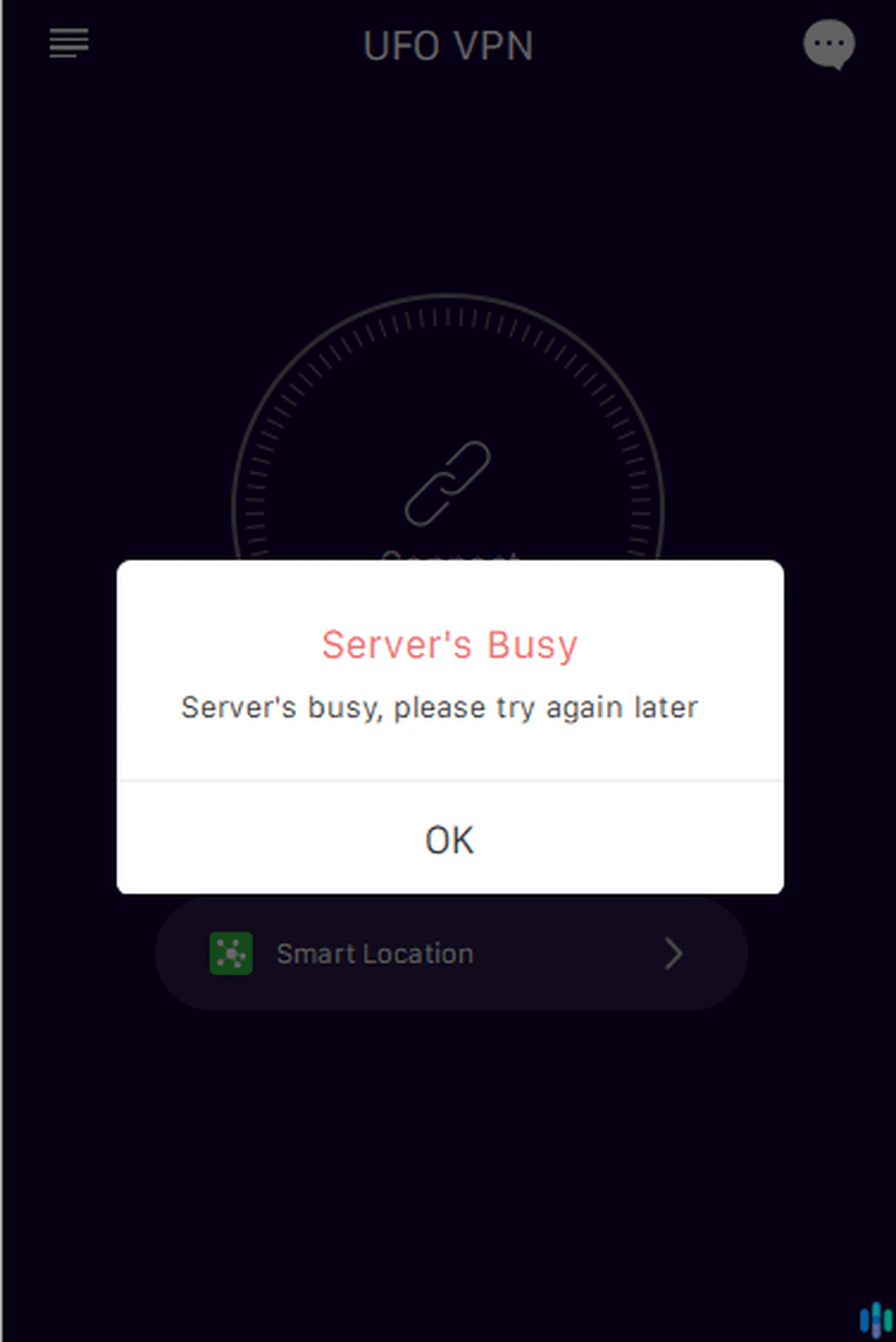 On our iPad, the app felt a bit wonky because it's optimized for iPhone use only. However, it functioned well. It even has a few extra features like a built-in speed test that you can use to determine your network speed after connecting to a server. Our only problem with it is that it sometimes took a while to connect. On more than one occasion, we had to wait a couple of minutes.
The Android app had the sleekest user interface. In place of a connect button, there's a flying saucer that, if touched, connects you to UFO VPN. It even shows an animation of the flying saucer propelling upwards while it connects. The fun aspect aside, we didn't like the Android app for two reasons. First, we couldn't log into our premium account. It simply didn't provide the option to log in, which meant that we used a free account on Android. Second, since we're using a free account, there were ads, and UFO VPN didn't shy away in that regard. There are ads almost everywhere — when you open the app, while connecting, after disconnecting. It's not the user experience we were hoping for.
Conclusion: Is UFO VPN a Good VPN?
In the end, we decided to cancel our subscription and move on to other VPNs. UFO VPN has some positives, but in our opinion, the good doesn't outweigh the bad. So here are our key takeaways from our review:
We're doubtful that UFO VPN will make our list of the best VPNs anytime soon. If you're looking for the cream of the crop of VPNs, we suggest giving our NordVPN review and Surfshark review a read. NordVPN and Surfshark currently stand atop our list of the best VPNs.
FAQs
Before we end this post, let's review and answer the most frequently asked questions about UFO VPN.