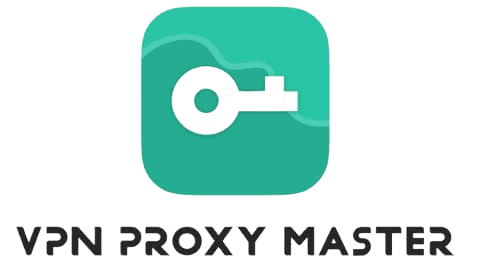 VPN Proxy Master Review and Pricing Guide 2023
A closer look at VPN Proxy Master, which claims to be the fastest VPN in the world

No WebRTC and DNS leaks
Plans as low as $3.75 per month
Six simultaneous connections per account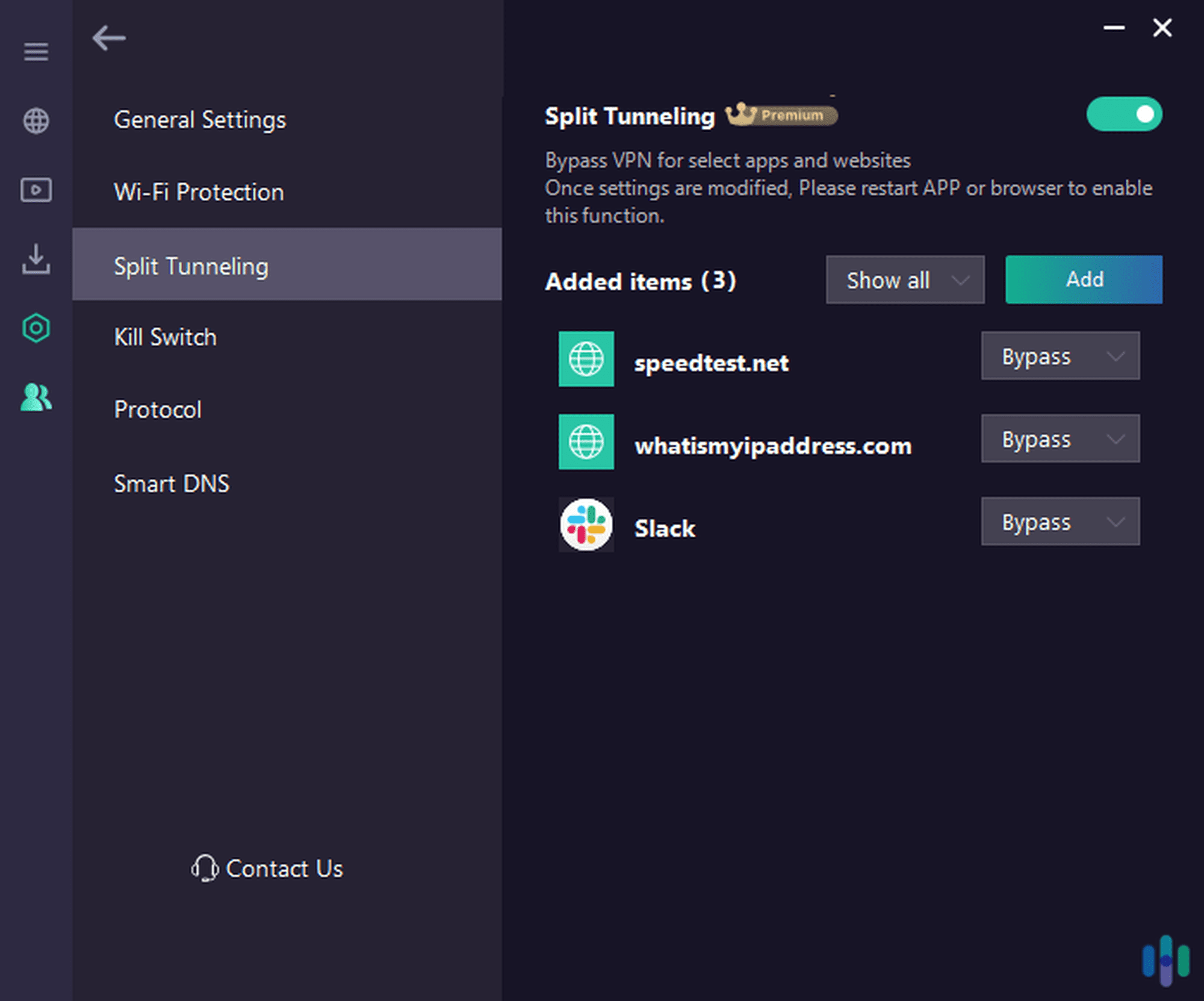 All of our content is written by humans, not robots.
Learn More
By

&

When someone is a master at something, they must be pretty good at it, right? We recently downloaded and tested VPN Proxy Master to put that theory to the test. Unfortunately, the answer is not a simple yes or no. You'll have to keep reading to see the whole scoop on why we think VPN Proxy Master is a good VPN, and why it could be better. As always, we factored in price, features, customer service, app quality, and company reputation into this review. So without further ado, let's dive right in.
Is VPN Proxy Master Affordable?
First things first: When folks shop for a VPN, price is obviously one of their top considerations. You want a VPN that has the features you need, but it has to fall within your budget.
We found VPN Proxy Master's pricing to be somewhat higher than average. This VPN costs $12.99 per month, which is on par with Surfshark's monthly plan. This is a dollar or two higher than the industry average, which is around $11 or $12. Now, you can slash the monthly cost by getting a longer subscription. This would mean paying the full amount upfront. The 15-month plan breaks down to $5.33 per month, and the 24-month plan is $3.75 per month. Here's a breakdown:
| Duration | 1 month | 15 months | 24 months |
| --- | --- | --- | --- |
| Total cost (paid upfront) | $12.99 | $79.99 | $89.99 |
| Monthly cost (amortized) | $12.99 | $5.33 | $3.75 |
The longer-term plans are where VPN Proxy Master starts to deviate from Surfshark. As an example, the 24-month plan from Surfshark costs $59.76, $30 cheaper than VPN Proxy Master. On top of that, with any Surfshark plan, you'll be able to connect an unlimited number of devices, while with VPN Proxy Master, there's a six-device limit. That's not nearly enough for an average American household, which according to a recent study, has about 25 smart devices.1 But hey, we're shopping for a VPN for you, and if you're fine with the six-device limit, VPN Proxy Master is a viable option. Otherwise, check out our complete Surfshark review to learn more about its unlimited simultaneous connections and features.
Pro Tip: VPN Proxy Master plans are covered by its 30-day money-back guarantee. During that period, you can test the VPN all you want, and if you're dissatisfied, you can cancel and receive a full refund.
Can I Use VPN Proxy Master for Free?
Not everyone wants to pay for a VPN. We saw on VPN Proxy Master's website that there is a free version available for Windows, Mac, iOS, and Android.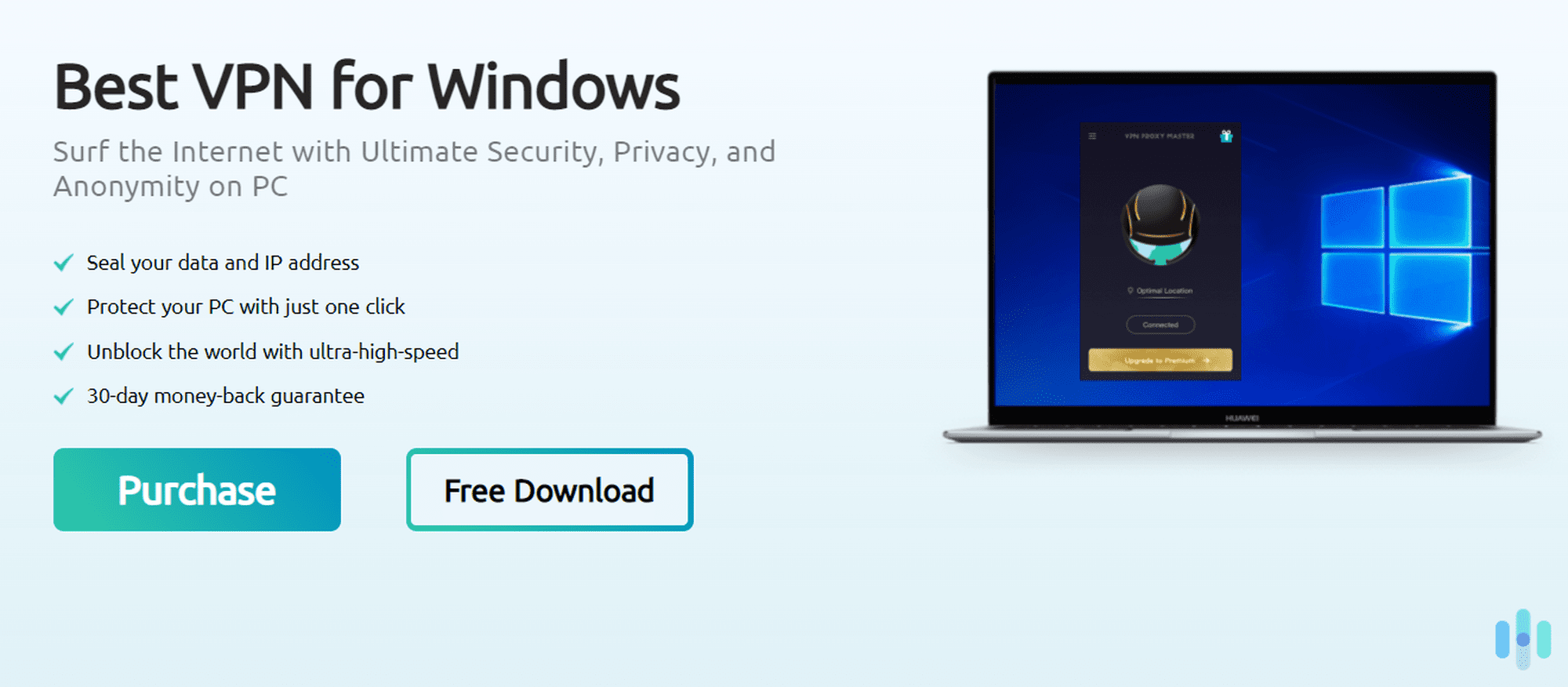 However, when we tested the Windows app, we couldn't connect to VPN Proxy Master no matter which server we selected. It kept asking us to upgrade to a paid plan to access the premium features. We guess this free VPN isn't free after all.
That being said, we were able to use VPN Proxy Master for free through its Chrome extension. The extension let us connect to servers in seven locations; namely, the United States, the United Kingdom, Canada, Singapore, Germany, India, and the Netherlands. There weren't any bandwidth limits, although the connections were a bit slower than we would've liked. Download speeds hovered around 15 Mbps when our regular speed was 50 Mbps.
Using VPN Proxy Master: Features and Technology
When it became clear that we needed a subscription to test VPN Proxy Master fully, we bit the bullet and went for the shortest plan available: the month-to-month $12.99 plan. Here, we'll share with you everything that we learned about VPN Proxy Master.
FYI: With VPN Proxy Master, no matter which plan you choose, you'll get the same features and technology.
Streaming
We researched VPN Proxy Master beforehand, and it seems that the VPN is capable of streaming content, so that's what we tested first. We connected to one of the Netflix-optimized servers in the U.K. and streamed "Young Sheldon." The streaming speed was good, the episodes loaded quickly, and we didn't experience any buffering.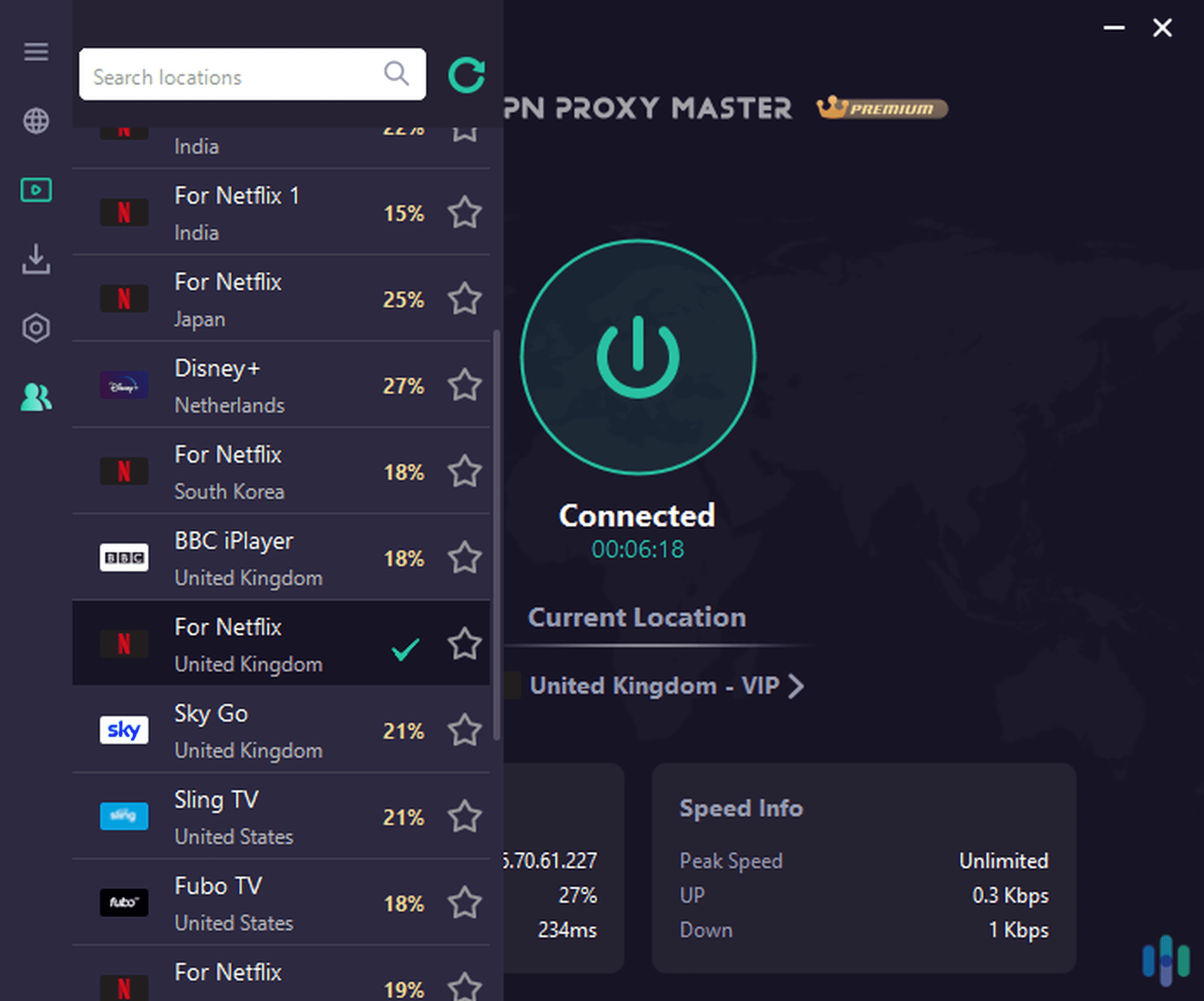 Next, we tried streaming Amazon Prime Video. Unfortunately, VPN Proxy Master doesn't have servers optimized for this streaming service, and when we tried the Netflix U.K. server we connected to previously, we were flagged. In our experience, Prime Video is more aggressive than Netflix in blocking VPN connections. After some trial and error, we found a U.S. server that worked, but that won't work for this test since we're already in the U.S. We gave up after a while; maybe VPN Proxy Master simply can't break through Prime Video's VPN blocks.
P2P and Torrenting
While searching for streaming-optimized servers, we came across specialized servers for peer-to-peer (P2P) downloads and torrenting. We prefer streaming our shows, but we know that a lot of folks use VPNs to torrent to keep their internet providers from throttling their internet speeds or sending them piracy warnings.
If you're in the U.S., you'll appreciate the fact that VPN Proxy Master has P2P and torrent-friendly servers right here in the country. Your proximity to the VPN server affects your internet speeds, and with P2P servers close to home, the files you're torrenting will likely download faster. As backup in case the U.S. server has a lot of traffic, there are P2P servers in Canada and Germany as well.
Kill Switch
Next, we proceeded to test VPN Proxy Master's VPN features, starting with a security feature called a kill switch. This is a standout feature among the best VPNs, so it's a good sign that VPN Proxy Master has it.
Essentially, a kill switch prevents your IP address and web browsing activity from leaking out of the VPN tunnel when the VPN itself malfunctions; for example, if a server suddenly disconnects or if a network change on your end interrupts your VPN connection. We simulated a network change to test the kill switch, and as advertised, VPN Proxy Master disabled our Windows computer's internet connection until the VPN reconnected successfully.
Split Tunneling
We also tested VPN Proxy Master's split tunneling feature. Like a kill switch, split tunneling is common among our top VPNs. It's useful for multitasking because it allows certain apps or websites of your choice to bypass the VPN. Personally, we use split tunneling when communicating at work through Slack to improve video call quality, while keeping the rest of our internet activity encrypted and protected.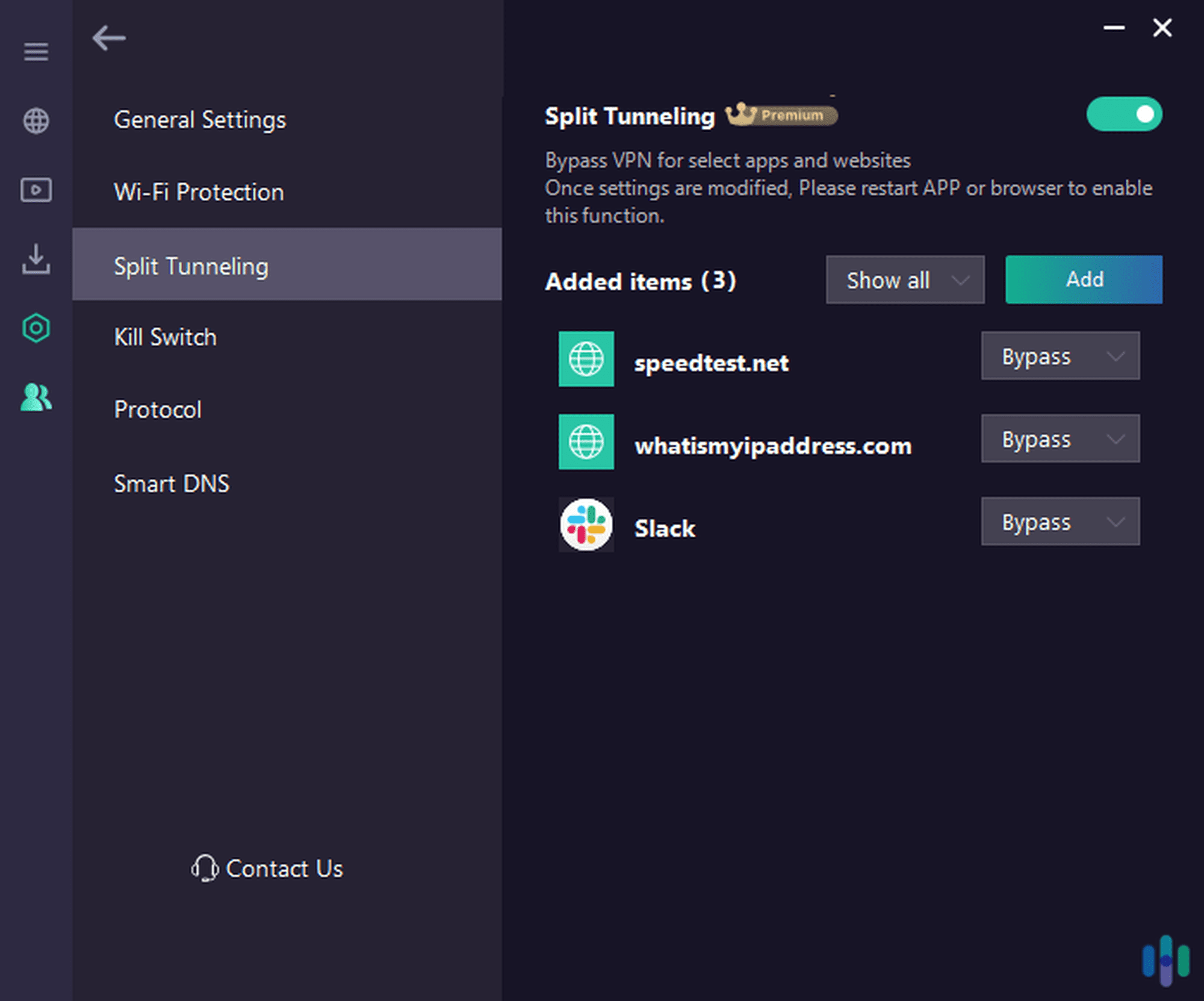 We used split tunneling for a couple of days, and sure enough, the quality of our Slack calls remained constant. For good measure, though, we also added whatismyipaddress.com to the list of sites that can bypass VPN Proxy Master. When we opened the site, it showed us our real IP address, which indicates that it did in fact bypass the VPN.
Protocols
Lastly, we dug a little deeper into the technology that VPN Proxy Master uses, to see what kinds of VPN protocols are available. Fair warning: Things are about to get technical, so please bear with us.
The VPN protocol is a set of rules and processes that a VPN app follows in order to encrypt your browsing data and connect you to a VPN server. All of these happen in the background, but the VPN protocols have a direct effect on your VPN's speed and security. You never have to deal with this feature if you don't want to, because VPN Proxy Master chooses the optimal protocol automatically. But if you want to experiment in order to achieve the best speeds, knowing the available protocols might come in handy. VPN Proxy Master uses the following VPN protocols:
OpenVPN (UDP): OpenVPN is a popular protocol, and for good reason. It's one of the most secure protocols, and it's faster than most. OpenVPN UDP is optimized for bandwidth-heavy activities such as streaming, gaming, and video conferencing. However, it may not work on some networks.
OpenVPN (TCP): OpenVPN TCP is a bit slower than the UDP version, but it's just as secure. In addition, it's likely to be compatible with all types of networks.
V2ray: Much like OpenVPN, V2ray is an open-source protocol. However, it doesn't offer as much security as OpenVPN, so you should use this protocol only if security is not the highest priority.
IKEv2: IKEv2 is a lightweight VPN protocol, as it uses IPSec to transport data, the same method your computer already uses. Because of that, it handles network switches more gracefully. In terms of security, though, IKEv2 is better than V2ray, but not as good as OpenVPN.
SSR: SSR, which stands for Shadowrocket, is not a VPN protocol but a proxy, so it doesn't offer encryption at all, but it works great for unblocking georestricted sites and content because it's fast. (Learn more about the difference between a VPN and a proxy.)
Did You Know: Aside from OpenVPN, there's another widely recommended protocol, called WireGuard. It rivals OpenVPN in terms of security, but tests prove that it's faster.
Is VPN Proxy Master Trustworthy?
Based on our test of VPN Proxy Master's features, it's clear that it can protect its users' browsing data. Here's the kicker, though: When you use a VPN to hide your IP address and internet traffic, your internet provider, your network administrator, and even the government won't be able see what you do online. But guess what? The VPN server you're connected to has the decryption keys, so it can access your data. Can you trust VPN Proxy Master?
Well, according to its privacy policy, VPN Proxy Master's servers were designed to eliminate the storage of sensitive data, including IP addresses, DNS requests, data content, and browsing history. It also doesn't keep connection logs, connection timestamps, or session durations. However, although we never found a free version of the VPN, the privacy policy also discloses that it uses ads to offset the operational cost of the free VPN. With that, advertisers may set cookies, pixel tags, and other tracking technology on VPN Proxy Master's apps. If you don't want advertisers to track you online, we suggest upgrading to a premium plan or going with another free VPN. Here's a list of the best free VPNs to help you get started.
Speed and Security: Does VPN Proxy Master Hold Up?
This review wouldn't be complete without our hands-on testing of VPN Proxy Master's speed and IP leak protection capabilities.
Speed Test Results
We know from our previous reviews that not all VPNs are as good as they claim to be, so we tested VPN Proxy Master to find out if it is the "fastest VPN in the world." Is it?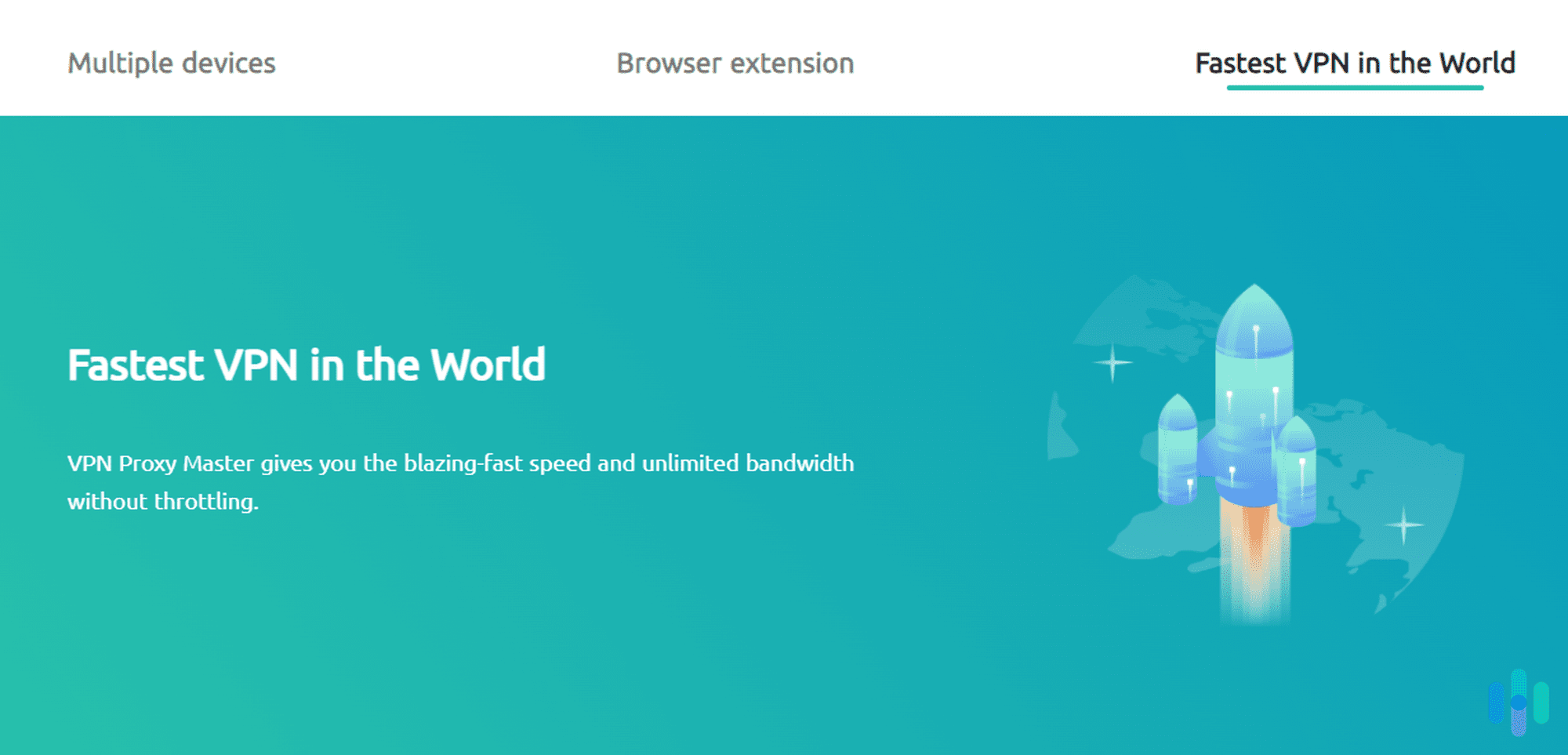 According to our tests, it's not. It is somewhat fast, but it's not the fastest we've seen. To test VPN Proxy Master, we performed three separate speed tests at different times while connected to the same server in Australia. But prior to each test, we tested our raw internet speed so that we'd have something to compare the results to. Here are the results:
| Speed test | Download speed | Upload speed | Latency (ping) |
| --- | --- | --- | --- |
| Test 1: Without VPN | 48.11 Mbps | 41.37 Mbps | 4 ms |
| Test 1: With VPN | 30.78 Mbps | 12.63 Mbps | 122 ms |
| Test 2: Without VPN | 50.12 Mbps | 42.45 Mbps | 4 ms |
| Test 2: With VPN | 22.45 Mbps | 4.23 Mbps | 137 ms |
| Test 3: Without VPN | 44.96 Mbps | 40.81 Mbps | 6 ms |
| Test 3: With VPN | 21.13 Mbps | 7.18 Mbps | 148 ms |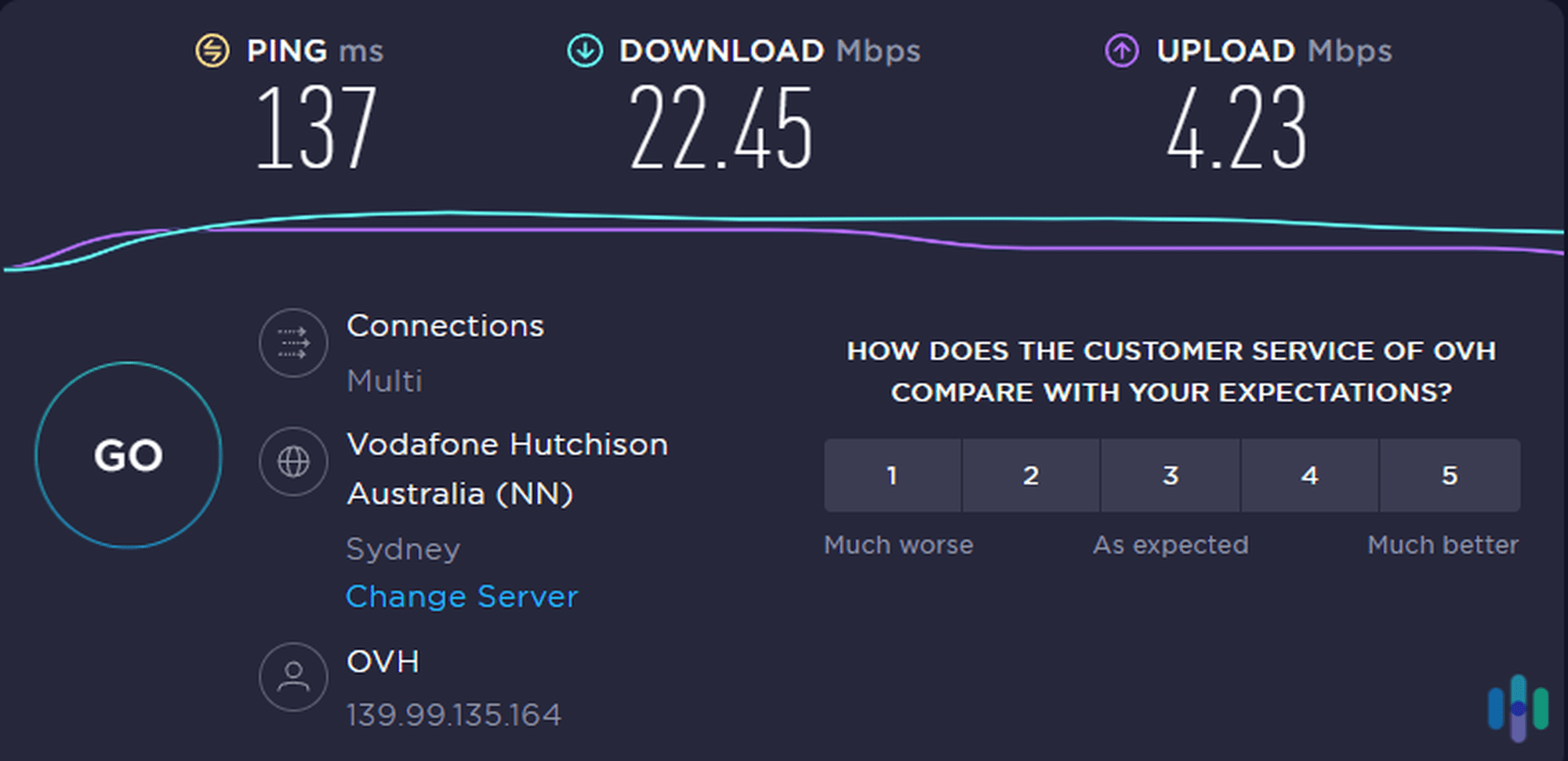 Overall, download speeds with VPN Proxy Master were just okay. We were able to stream and download large files, but the speed loss was noticeable. On the flipside, we're glad we didn't have any video reviews to upload on YouTube when we tested VPN Proxy Master, because its upload speeds were dismal. By our estimate, it would have taken us an hour longer to upload a 10-minute video review on YouTube.
IP Leak Tests
Aside from claiming to be the fastest VPN in the world, VPN Proxy Master also claims that it can help us "stay secure online everywhere." To validate that claim, we tested its ability to prevent IP address leaks through DNS requests and WebRTC. These two types of leaks are more common than you'd think, each capable of leaking your IP address or browsing traffic to your internet provider, advertisers, and even hackers. Each can also happen even while you're connected to a VPN, especially if the VPN is not so secure.
Fortunately, when we tested VPN Proxy Master for either type of leak, it appeared to have hidden our browsing data well. The tools we used detected only our VPN IP address, not our real IP address, which is a good indication that VPN Proxy Master isn't "leaky."
Living With VPN Proxy Master
Now, before we give you our final verdict on VPN Proxy Master, let's briefly discuss the overall user experience with this VPN.
We mostly used the VPN Proxy Master app on Windows. The app is, well, it's a VPN app. Nothing stands out about it at first glance. That may be a good thing if you're looking for simplicity, but if you're like us and want to tinker with the settings and explore different menus, you'll be disappointed. There's not a lot to explore within the app.
As for its performance, we ran into trouble and experienced minor inconveniences several times. For starters, connection times were longer than we anticipated. At one point, we watched the app try to connect to a server for two whole minutes. Further, it doesn't remember the last server location you connected to. For example, when we did our speed tests, we had to navigate the server list and select Australia every time. Other VPNs remember your last server location and give you the option to connect to the same one the next time you open the app. Lastly, it's not as responsive as we expected. This is a minor gripe that we have with the app, but if you're used to a fast computer, you'll notice the delays when clicking on the app's buttons.
The Final Verdict: Is VPN Proxy Master Worthy of the Title?
So here's our final verdict: VPN Proxy Master is not a bad VPN. We'd say it's mediocre and middling among the crowd of exciting new VPNs. It has good features and it works well, plus the makers of VPN Proxy Master seem to have a genuine concern for people's privacy. However, it's a bit expensive for what you're actually getting, the app needs a lot of improvements, and the speeds aren't up to snuff.
For another option, check out our NordVPN review. NordVPN costs about the same as VPN Proxy Master, but it's faster; it has better features, including multi-hop and VPN obfuscation; and it's a real no-logs VPN based in Panama, which has VPN- and privacy-friendly laws.
FAQs
Looking for more information on VPN Proxy Master? We answer your most burning questions below.