How Much Does PureVPN Cost?
Sign up for a week, a month, a year, or even two years!
Based in Hong Kong, non-member to Five Eyes, Nine Eyes and 14 Eyes
Over 6,500 servers in more than 140 physical and virtual locations around the world
Doesn't log IP address or websites visited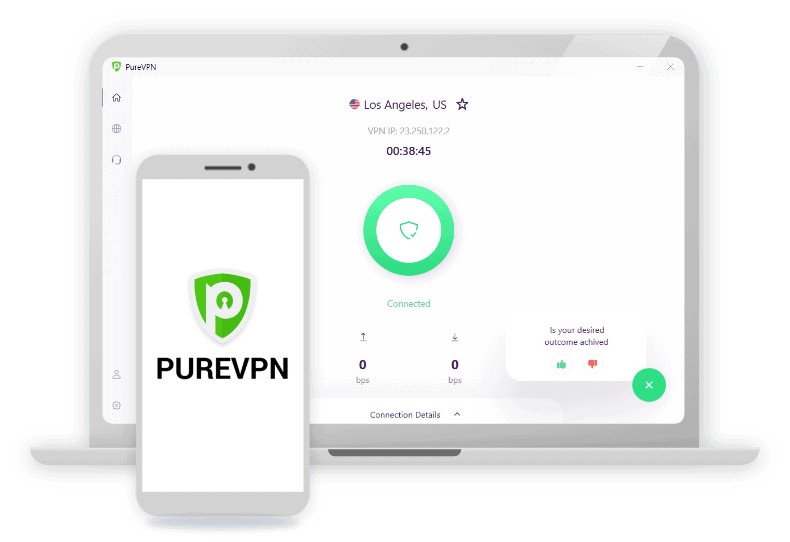 All of our content is written by humans, not robots.
Learn More
By

&

VPN service pricing isn't always as straightforward as it may seem, and that was particularly true of PureVPN, a solid service with fast speeds and a logging policy that won't keep your web activity. With a 31-day money-back guarantee, you can choose between a one week trial, a monthly or six-month subscription, or long-term commitments. However, things aren't that simple; we'll expand below, as well as go over discounts, PureVPN's referral program, and even a bug bounty program that can make you up to $1,500 richer per vulnerability you find.
Contract costs
| Length of contract | style="width: 50%;">Total amount billed |
| --- | --- |
| 1 week | $0.99 |
| 1 month | $10.95 |
| 1 year | $39.95 |
| 2 years | $49.12 |

Free Trial
PureVPN doesn't have a free trial; however, it does have a paid trial period of one week for the full service for only $0.99. But be careful: if you don't cancel PureVPN within the first week after purchasing it, it will renew for a year automatically.
Personally, we don't think the one week trial is worth it, since it auto-renews to the tune of $69.95 a year or $5.83 a month. There's a better way of trying out PureVPN risk-free and enjoying a lower monthly rate for a longer time. We're talking about the 31-day money back guarantee. After buying a one-year or two-year subscription, you have 31 days to try out the service. If, within the 31 days, you decide it's not for you, PureVPN will refund your money. You can cancel by logging into your account and requesting a refund.
Now, here's why we think the 31-day money-back guarantee is better than the one-week trial. If you end up liking PureVPN, you get to keep your one-year or two-year subscription, which cost $3.32 and $2.04 a month respectively, with online discounts. Only once your subscription is over will your account renew for $69.95 a year ($5.93 a month), so you'll enjoy a discounted rate for longer.
Subscriptions
Whether you're using PureVPN for personal or business reasons, it has subscription options to fit every budget.
Personal
When it comes to subscriptions, PureVPN can be a bit confusing. Why?
Because things change quite often. Currently, you can buy access to PureVPN for a week, a month, a year, or two years. Now here's where it gets even more confusing. Once your one week, one year, or two-year subscription expires, it will auto-renew with a different rate, more specifically, $69.95 a year.
The monthly plan, on the other hand, renews monthly at the same $10.95 a month rate.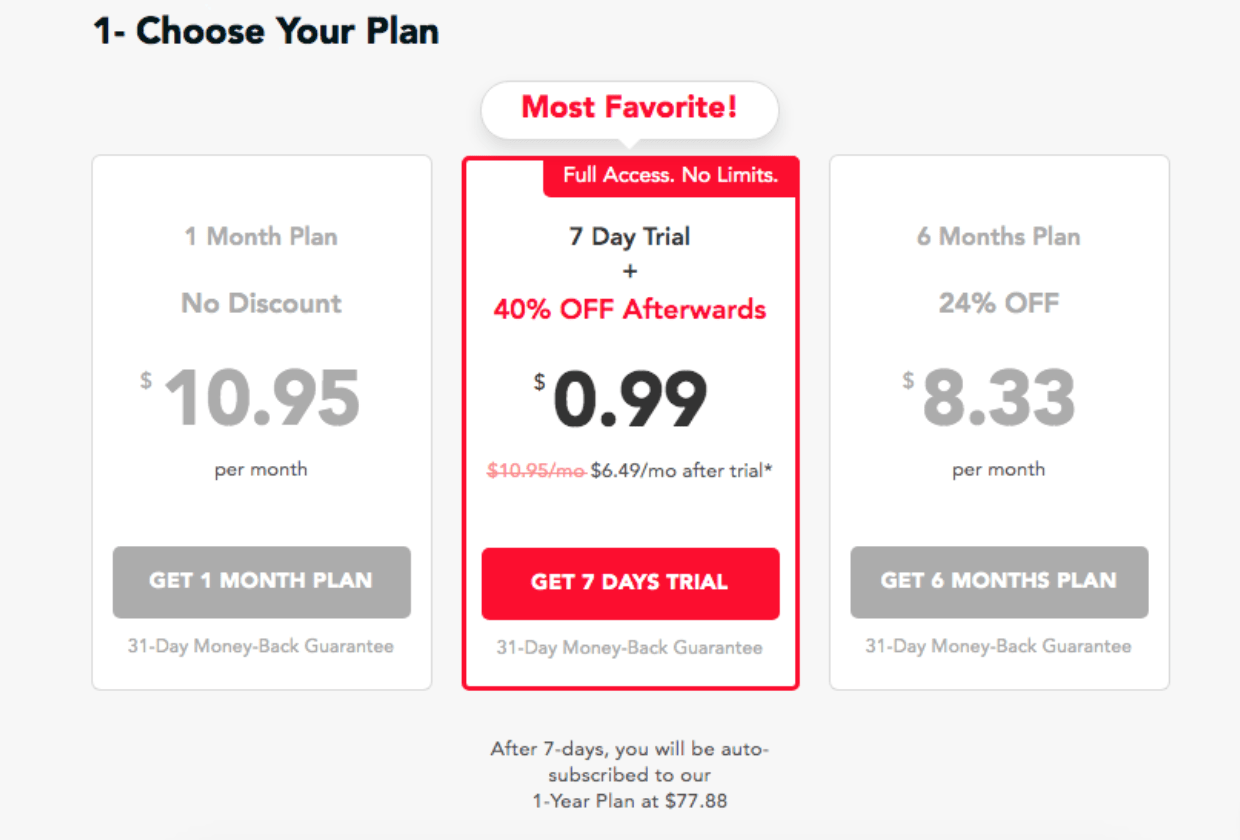 Despite all the confusing options, PureVPN's pricing is fair, especially with the yearly and two-year plans. With a $2.04 monthly rate, PureVPN's two-year plan is still more affordable than NordVPN's two-year plan, which costs $3.67 per month.
| Pricing details | 1 week | 1 month | 1 year | 2 years |
| --- | --- | --- | --- | --- |
| Monthly cost | $0.99 | $10.95 | $3.32 | $2.04 |
| Total amount billed | $0.99 | $10.95 | $39.95 | $49.12 |
| Subscription length when plan auto-renews | 1 year | 1 month | 1 year | 1 year |
| Renewal rate total amount billed | $69.95 | $10.95 | $69.95 | $69.95 |
Tip: For the most savings, sign up for the two-year plan, which works out to just $2.04 per month.
Extras
Some people may want to get the same IP address every time, port forwarding, or DDoS protection. If that's the case, you can add on these services. However, note that they'll only work on Windows, Android, and iOS devices or routers, and some of the add-ons only work on a portion of PureVPN's server locations.
| Service | The monthly price of add-on | Compatible servers |
| --- | --- | --- |
| Dedicated IP | $2.99 | Australia, Canada, Germany, Hong Kong, Malta, Singapore, U.K, U.S |
| Port Forwarding | $0.99 | All |
| Dedicated IP with port forwarding | $3.49 | Australia, Canada, Germany, Hong Kong, Malta, Singapore, U.K, U.S |
| DDoS Protection | $3.99 | Germany, Canada, Australia, Netherlands, New Zealand, U.K, U.S |
What do these services entail exactly?
Dedicated IP: A dedicated IP address means that only you will use the IP address that PureVPN assigned you. Typically, PureVPN has users share IP addresses, which makes them less easy to trace. We prefer shared IP addresses, actually, and ideally, the IP addresses are also dynamic, meaning we get a new one every time we connect. However, if you need a fixed IP address to access confidential work files, for example, PureVPN's dedicated IP addresses will do the trick.
Port forwarding: Imagine data heading straight to your router, firewall, or proxy server. With port forwarding, PureVPN will redirect this data to a different port or IP address to provide an extra layer of digital security.
DDoS protection: DDoS or Distributed Denial of Service attacks is when hackers try to send a bunch of traffic to a web page to disrupt its service. Using malware or botnets, hackers may use your computer or phone to perform DDoS attacks. PureVPN's DDoS Protection add-on can provide protection against that.
Business
Remote working has its advantages, one of them being a 30-second commute to your home office. However, with almost 40 percent of Americans working remotely from a personal computer, digital security risks abound, especially for those that handle personal business or customer information, according to our study on remote work digital security.
And shockingly, only 24 percent of Americans use VPNs, which means that over 75 percent of Americans working remotely aren't protecting their web traffic or IP addresses. If you want to protect your business, PureVPN has options.
| Business subscription options | The monthly price of the monthly plan | The monthly price of the annual plan | The total amount billed for the annual plan | Coverage of 1 subscription |
| --- | --- | --- | --- | --- |
| VPN for Teams | $8.45 | $5 | $60 | 1 User |
| Dedicated IP VPN for Teams | $9.99 | $6.99 | $83.88 | 1 User |
| Dedicated VPN Server for Teams | Starts at $399 | Starts at $399 | Starts at $399 | Whole team |
As you can see, the monthly cost per user is either $5 or $8.45, depending on if you pay annually or monthly. If you want more security and a server for your team only, that's a flat rate starting at $399. These prices are as reasonable as the personal prices, and slightly less confusing.
More Security.org Recommendations
Check out more of our favorite VPNs.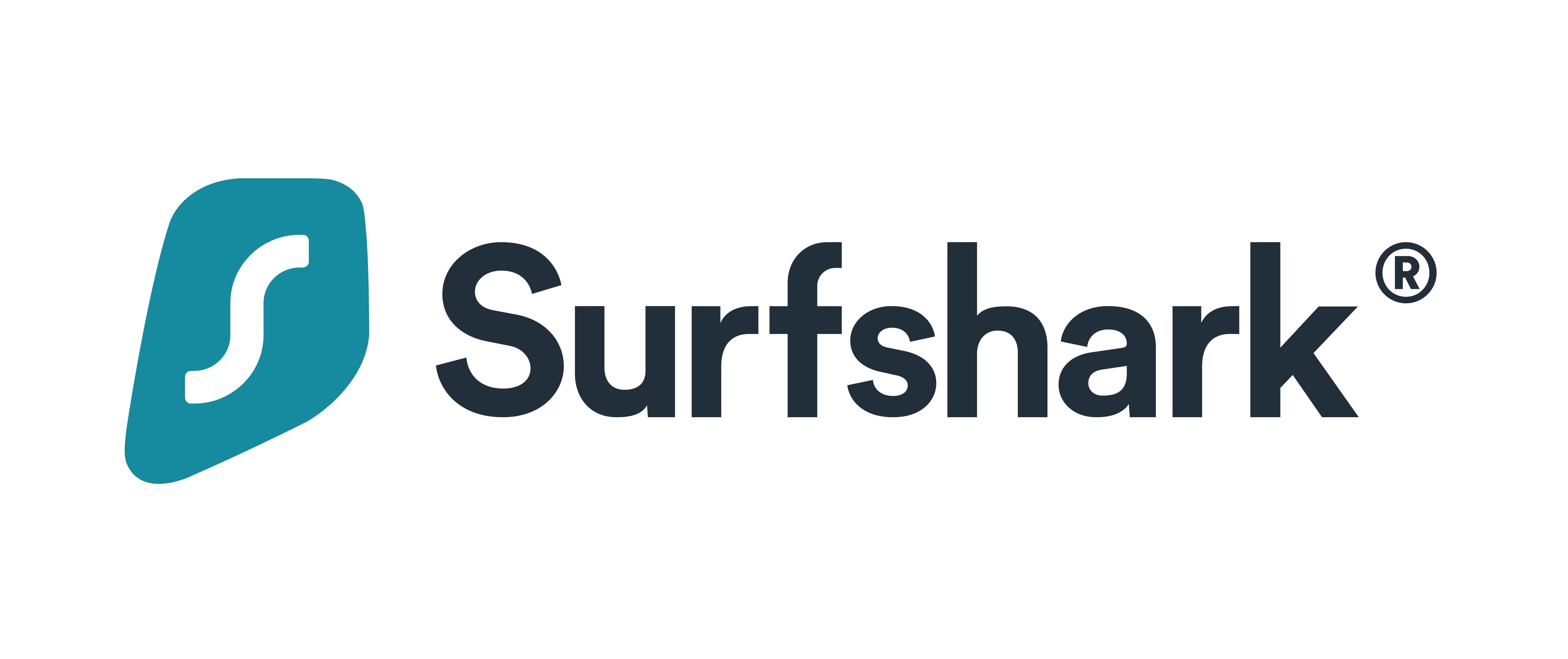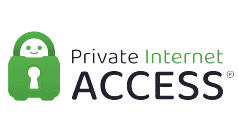 Deals and Discounts
There are a couple of ways to save on PureVPN; one of them is signing up for two whole years. However, depending on the season, there are more deals available.
Student Discounts
Students can get 15 percent off of subscriptions from PureVPN from Student Beans. We're not students so we can't see the coupon code, but if you log into Student Beans, you can copy and paste it before you purchase PureVPN for some great savings.
| Subscription length | Total price with 15% student discount |
| --- | --- |
| 1 week | $0.84 |
| 1 month | $9.31 |
| 1 year | $42.46 |
| 2 years | $59.46 |
Again, to get PureVPN at its cheapest possible price, sign up for the two-year plans, which for $59.46 works out to just $2.48 per month.
General Discounts
Every now and then, PureVPN provides limited-time deals, particularly around the holidays. At the moment, the company is offering its two-year plan for only $2.04 a month as a part of PureVPN's Black Friday deals. This deal will be available until the 18th of November.
Also, look out for a special five-year plan deal with a monthly rate of $1.49. This adds up to only $89.40 for the whole five years, which is the lowest rate we've seen from PureVPN in a while. It's definitely a great deal if you're planning on using PureVPN long-term.
Holiday and Special Discounts
Throughout the year, PureVPN offers a slew of different discounts, so if you're looking to save, just wait until the next holiday. Here are the deals we've seen throughout the years:
Special deal
Lifetime offer
Halloween deal
Crazy Frenzy deal
Black Friday deal
Cyber Monday deal
Christmas deal
New Year's deal
Bug Bounty Program
There is one way to actually make money from PureVPN, but only if you're well-versed in information technology and quality assurance. In a partnership with BugCrowd,2 a network of over 90,000 white hat or ethical hackers, if you find a bug or vulnerability within PureVPN and report it to the program, you can get anywhere from $50 to $1,500. Yes, you read that right!
Our Favorite Features
Of course, pricing is all relative; even a monthly price under a dollar wouldn't be worth it for an unsafe VPN. But we think PureVPN is worth its pricing, and here's why:
No surveillance: With a headquarters in Hong Kong, PureVPN won't hand the government over any of our data (or at least, governments can't force it, legally).
No data logging: PureVPN only kept our basic information like our names, email addresses, and payment information, along with the total bandwidth we consumed while connected. However, PureVPN didn't log our IP addresses, browsing activity, DNS requests, or timestamps.
Kill switch: When we accidentally spilled orange juice on our keyboard, somehow killing our VPN, our web browsers closed, too, protecting our web activity. Think of a kill switch like burning a house down in order to hide evidence of a crime (which by the way, we don't recommend, although it's a useful metaphor).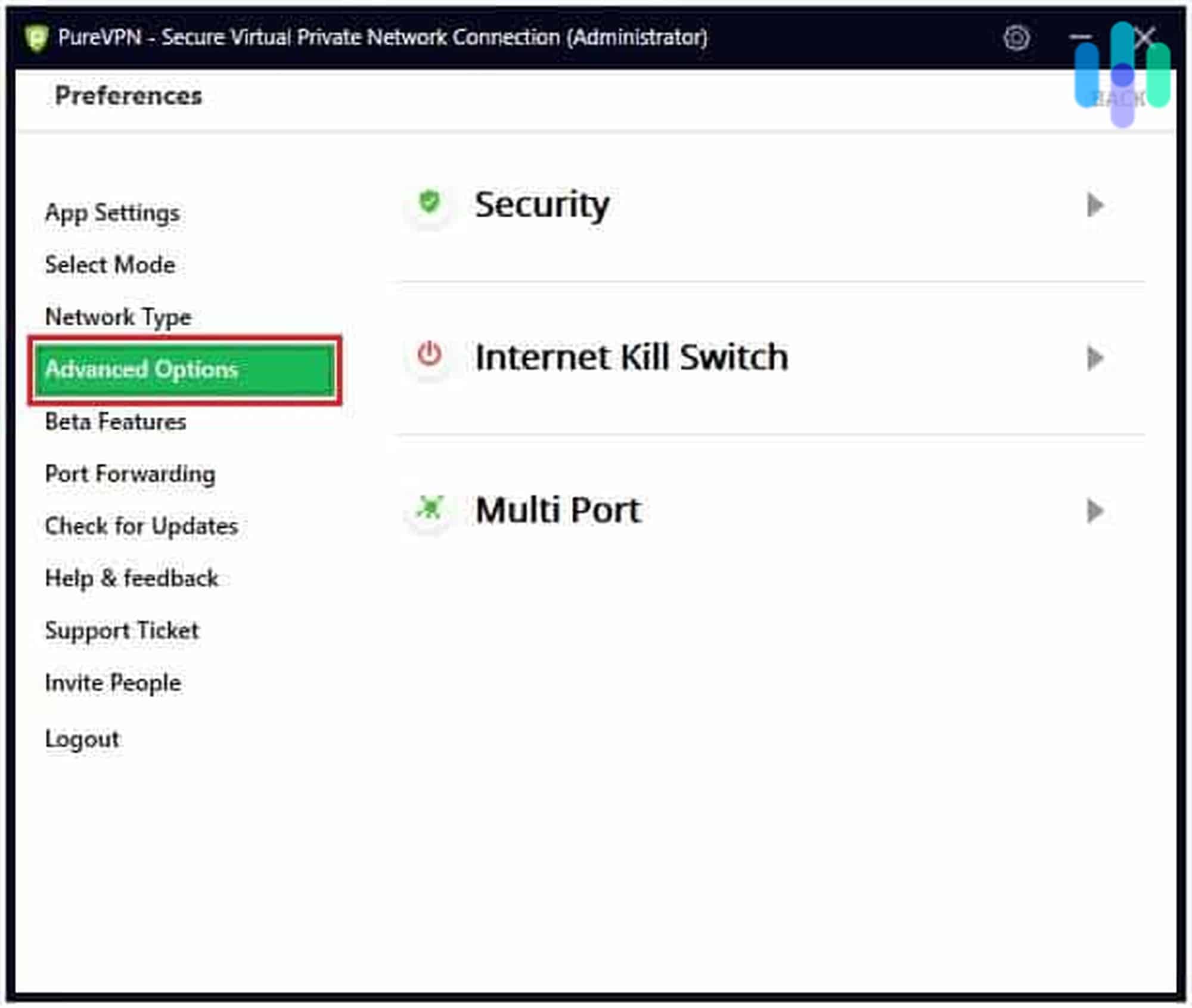 Split tunneling: Business-related users will appreciate the fact that they'll be able to access their private office network from the public network at the coffee shop they spend eight hours a day at.
Netflix access: After the day is done, you can keep PureVPN on to watch Netflix.
Server count: With over 6,500 servers and counting, PureVPN has one of the most expansive fleet of servers among the VPNs we've tested. Not only that, but its servers are spread across the globe in 140 physical and virtual locations.
FYI: Sick of everything on your country's Netflix server? You can watch Netflix with a VPN to make it appear as if you were in other countries to access more content. To see what programs are available on what servers, use this guide from Finder.2
AES-256: PureVPN encrypted our web traffic and IP addresses using AES-256, which is what the military and banks use, so you know it's secure.
Fair prices: Especially if you sign up for two years, PureVPN can cost as little as $2.04 a month, or less if you take advantage of the student discount.
Money-back guarantee: Not in love with PureVPN? Cancel within 31 days of purchase to receive a full refund, no matter what subscription you signed up for.
How To Cancel
To cancel your VPN client subscription from PureVPN:
Go to https://my.purevpn.com/refundrequest.
Fill out the cancellation form.
Click Submit.
Again, if this is within 31 days of your original purchase, you'll get a full refund; otherwise, you'll just stop your subscription from renewing automatically. Having said that, you probably won't want to cancel PureVPN. Read our PureVPN review to learn why.
How To Upgrade
If you want to upgrade to a longer-term length to lock in savings, or downgrade if you won't need your VPN for as long as you originally thought, changing your subscription is as easy as asking PureVPN's support staff over live chat. Alternatively, you can email PureVPN at help@purevpn.com; it's the same process if you accidentally canceled your subscription and want to undo the cancellation.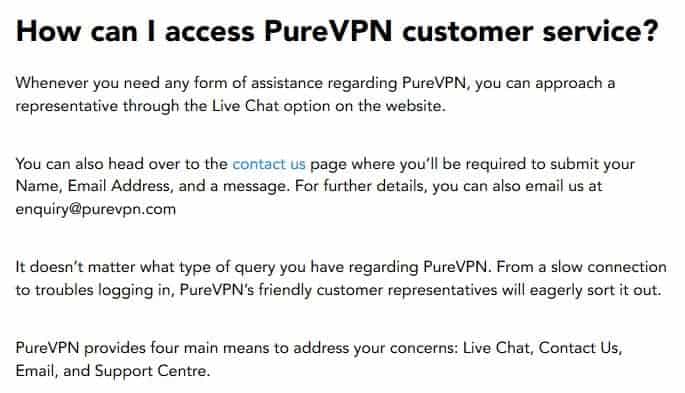 Payment Methods
Strangely, we could only pay with PayPal or credit cards with the personal plans, but the business plans opened up a slew of payment options.
| Payment Methods | Personal | Business |
| --- | --- | --- |
| PayPal | Yes | Yes |
| Visa | Yes | Yes |
| MasterCard | Yes | Yes |
| American Express | Yes | Yes |
| Google Pay | Yes | Yes |
| Cryptocurrencies | Yes | Yes |
| Alipay | No | Yes |
| iDeal | No | Yes |
| Giropay | No | Yes |
| WebMoney | No | Yes |
| QIWI | No | Yes |
| Neosurf | No | Yes |
| Yoomoney | No | Yes |
We wish PureVPN would open up all its payment methods to all subscriptions, but this isn't a dealbreaker by any means.
Compatibility
But wait! Does PureVPN work with the device you want to protect? Check out compatible devices as well as browser extensions below.
Devices
Android
Android TV
Boxee box
Firestick TV
Fire TV Stick
iOS
Kodi
Linux
Mac
Microsoft Surface
Now TV Box
PlayStation
Raspberry Pi
Roku
Routers
Windows
Xbox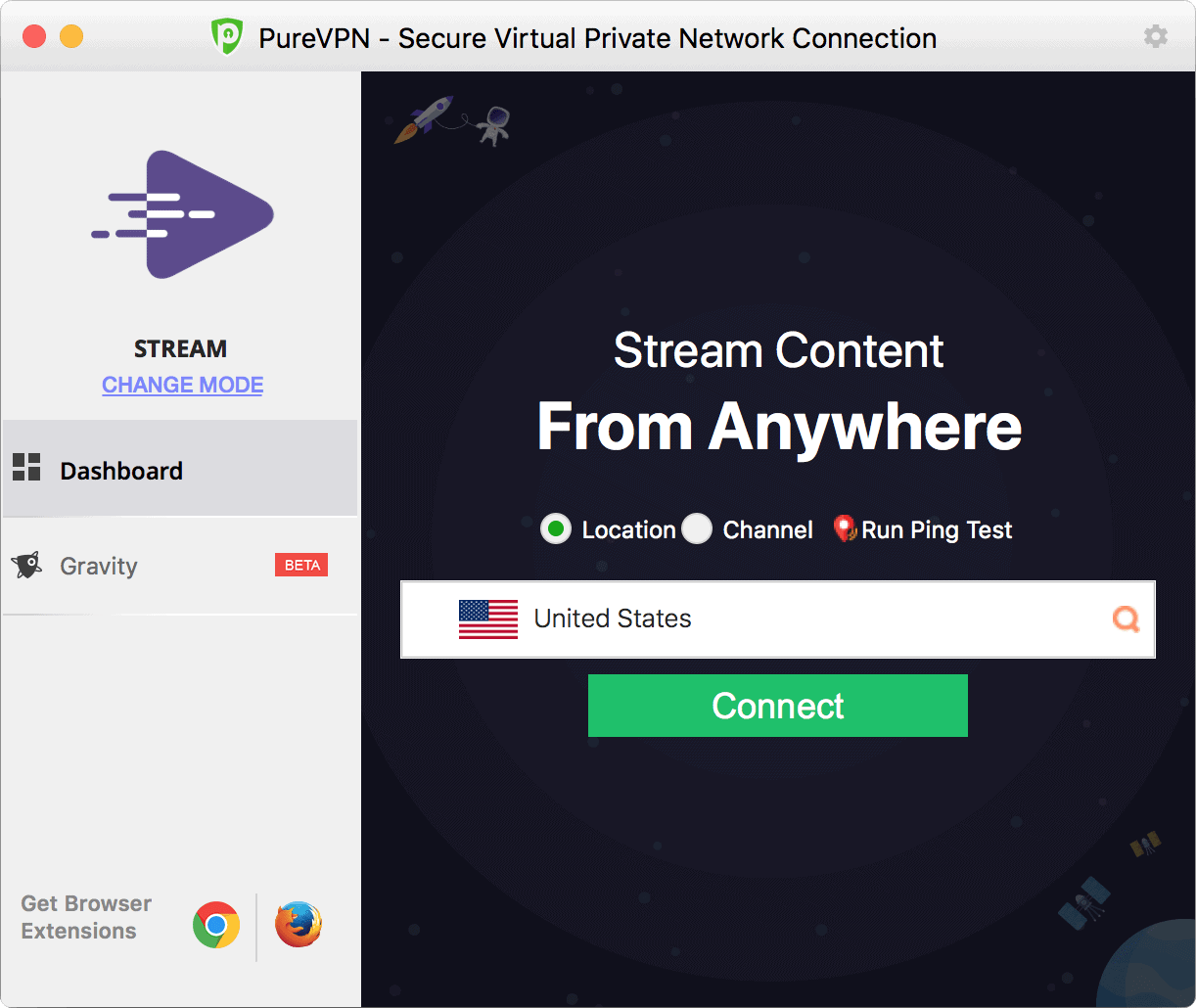 Browsers
Recap
Despite its somewhat confusing pricing and auto-renewal rates, PureVPN is a good choice for its Netflix access, speed, split tunneling, privacy policy, and logging policy. However, if you want a VPN with phone support, we'd recommend either HideMyAss or Norton Secure VPN; to learn more, read our HideMyAss review as well as our Norton Secure VPN review.
Most Common Questions
That's about everything related to money and pricing, but we wanted to answer the questions we get about PureVPN the most.