The Best Cryptocurrencies for 2023
There are thousands of cryptocurrencies in the world. Here are some of the best ones to buy and use this year.
Harmony (ONE)

Avalanche (AVAX)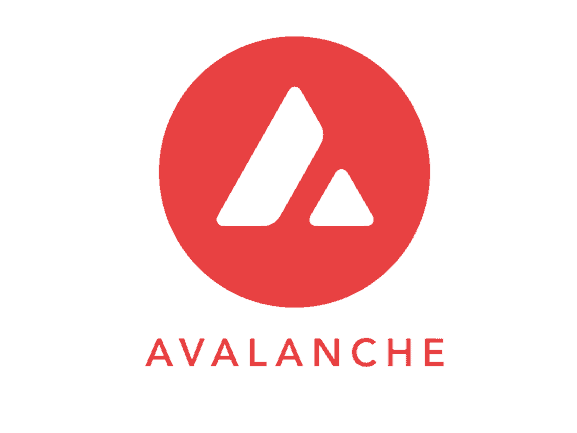 Fantom (FTM)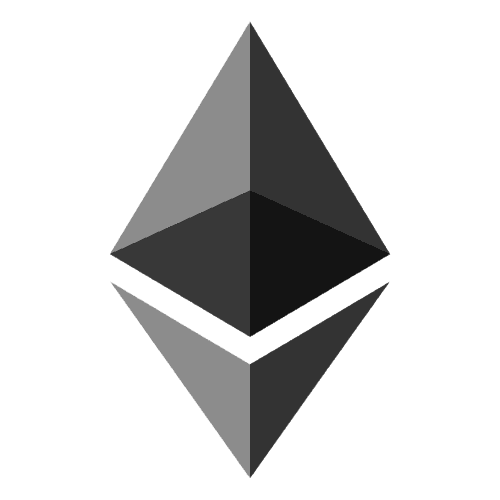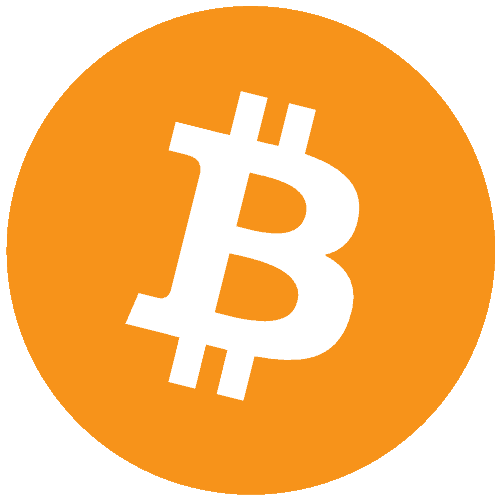 The content on this page is provided for informational purposes only. Security.org does not offer financial or investment advice, nor does it advise or encourage anyone to buy, sell, or trade cryptocurrency. It is advised that you conduct your own investigation as to the accuracy of any information contained herein as such information is provided "as is" for informational purposes only. Further, Security.org shall not be liable for any informational error or for any action taken in reliance on information contained herein.
You keep hearing about this cryptocurrency thing, and you've decided to dive in. But you may be wondering: Which cryptocurrency is the best one to buy?
First off, cryptocurrency has changed a lot since it first hit the market in 2008. It started off as a new kind of payment method that didn't require banks or debit cards. Today, it's a whole new way of using the World Wide Web — one with its own set of digital threats. So before getting your feet wet, you should review your digital security best practices. Better safe than sorry!
Back to those top cryptocurrency picks. Given how rapidly the crypto market is changing, it may not be obvious which coin is the best for 2022. That's why we put together this list of the best cryptocurrencies for you.
So that you know — we ranked our picks based on how versatile and easy they are to use, both top concerns for our readers. We didn't compare investment returns, however. (If we could have, we would have. We just don't have a crystal ball.)
The Best Cryptocurrencies
Comparing the Top Cryptocurrencies
| | Harmony | Avalanche | Fantom | Ethereum | Bitcoin |
| --- | --- | --- | --- | --- | --- |
| Ranking | 1st | 2nd | 3rd | 4th | 5th |
| Rating | 9.5 | 9.4 | 9.1 | 8.8 | 8.5 |
| Notable dApps | DeFi Kingdoms, ViperSwap | SushiSwap, Curve, Aave, TraderJoe.xyz | SpookySwap, 0x, Curve, OpenOcean | Uniswap, SushiSwap, Curve, Yearn | N/A |
| Transaction fees | Around $0.01 | Around $0.12 | Around $0.01 | $20 to $100 or more | Around $1.50 |
| On-chain exchange liquidity | $12 million+ | $1.3 billion+ | $600 million+ | $7.4 billion+ | N/A |
| Decentralization | Medium | Medium | Medium | High | High |
| Acceptance by merchants | Low | Low | Low | High | High |
| Transactions per day | 2 to 3 million | 800,000 | 700,000 | 1.3 million | 200,000 |
Did You Know: dApp means "decentralized application," which is an app that runs on a blockchain network and generally doesn't require trust in the developer.
A Detailed List of the Top Cryptocurrencies
1. Harmony (ONE)

Harmony (ONE) is currently ranked No. 81 in market cap, but it handles over 2 million transactions per day — more than most of the high-market-cap crypto networks. Harmony uses "sharding" to split the blockchain database into multiple components, or shards, allowing it to handle millions of transactions without raising transaction fees.

It was a relatively unknown network before 2021, but DeFi Kingdoms, a blockchain video game on Harmony, exploded in popularity late last year, reaching over 200,000 active users by the end of the That sent ONE from $0.007 to over $0.35 per coin. Since the crypto crash in January, ONE has settled back into the $0.10 per coin range, which is still more than 10x what it was before the release of DeFi Kingdoms.

In the future, the Harmony team plans to release a wallet that will circumvent centralized exchanges and make it easy for new users to convert cash into ONE. The new wallet, called has already been released in a limited, beta form.

One negative aspect to Harmony is that users often have problems getting transactions submitted, which can sometimes lead to frustrating delays if you're trying to use the network. There was also a DDoS attack in January that shut down the network for several

The network is definitely experiencing growing pains, but we have to list it as one of the top cryptos for 2023 because of its popular apps and transaction fees of a penny or less.

2. Avalanche (AVAX)

What we like

Reputable apps like Curve and Aave: Many popular Ethereum apps have been ported over to Avalanche. If you like using Curve Finance but hate Ethereum's transaction fees, for example, then you can just use Curve on Avalanche and get the best of both worlds.
High liquidity at TraderJoe: Avalanche's top exchange, TraderJoe, has over $1 billion worth of liquidity. It's still far short of the liquidity found on Ethereum, but it's big enough that many whales will have no problem making high-volume trades.
Transaction fees are usually $0.12 or less: Avalanche's fees are not quite as low as Harmony or Fantom, but it's still inexpensive enough that most ordinary users will barely notice the fees.

What we don't like

Transaction fees can sometimes spike suddenly: Avalanche can't quite compete with the scalability of Harmony or Fantom, so fees can increase to $10 to $15 per transaction if the network suddenly becomes congested. That may force you to wait until later to do something you would rather do right now.
May become more centralized over time: Avalanche has low hardware requirements and thousands of nodes, but some critics have suggested that the network's storage and processing requirements will eventually lead it to become more

Avalanche is ranked No. 10 in market cap, and it does over 800,000 transactions per day. It doesn't use sharding to increase the number of transactions it can process. Instead, it uses a unique process for reaching consensus called the Avalanche Consensus to scale the network and allow more transactions to get confirmed.

Some of the top Ethereum dApps have recently created versions on Avalanche, including SushiSwap exchange and lending apps Curve and Aave. Avalanche also features TraderJoe.xyz, an exchange that has over $1 billion worth of liquidity locked inside of it.

AVAX went from $6.46 to over $130 in 2021, before settling down to the $70 to $80 range after the early 2022 crash.

Over the next year, TraderJoe plans to increase rewards to its token-holders and introduce an NFT marketplace, which may drive more interest in AVAX over time.

One drawback to Avalanche is that its storage cost may lead to centralization in the future, which may make the network less secure. This process is likely to take years, however, and the devs may find a way to prevent it from happening.

3. Fantom (FTM)

What we like

Transactions for a penny or less: Like Harmony, Fantom has very low transaction fees. Users can often perform actions for a penny or less.
Good liquidity at SpookySwap: The top exchange on Fantom, SpookySwap, has decent liquidity with over $600 million of crypto in it.
Some popular Ethereum dApps: Fantom has a few popular dApps that have been ported from Ethereum, including Curve and 0x Protocol.

What we don't like

Not widely available in the U.S.: The only U.S. exchange we've found that carries Fantom is Binance.US, which can be a problem if you prefer to use other exchanges.
Less than 100 validators: Fantom has less than 100 validators. Having a small number of validators is not unusual for a new network, but it leads to concerns that the network will not be decentralized or secure enough over the long run. We want to see this number increase over time.

Fantom (FTM) is ranked No. 46 in market cap, and it does over 700,000 transactions per day. Fantom uses a unique consensus protocol, called Lachesis, to allow the maximum number of transactions to go through. Each Fantom transaction usually costs around a penny.

It features an exchange called SpookySwap that has over $600 million worth of crypto in its liquidity pools. It also features a few Ethereum DeFi apps that have made their way to Fantom, such as 0x Protocol and Curve. There are also NFT marketplaces such as OpenOcean and NFTKEY on Fantom.

Pro Tip: There are many potential mistakes you can make when buying and using crypto. We've published a list of some common crypto pitfalls to avoid. Be sure to invest safely!

In 2021, FTM rose from $0.02 to an all-time high of $2.95. In early 2022, it fell around $1.12 as the crypto market cooled. In March, the Fantom Foundation announced a 335 million FTM (about $400 million) incentive program to entice developers to build more apps on the network.

4. Ethereum (ETH)

What we like

Very high liquidity on its exchanges: Ethereum has the highest liquidity on-chain exchanges in the world, including Uniswap and SushiSwap.
Excellent security and decentralization: Ethereum has over 5,000 nodes. The top validator firm, Ethermine, produces only around 27% of its blocks, and the top three nodes produce only 52% of its That makes Ethereum one of the most decentralized and secure blockchain networks in the world.
Home to some of the most popular dApps: The most popular dApps in the world are on Ethereum, including OpenSea, Gem, 1inch, 0x Protocol, and more.

What we don't like

Transaction fees of $20 to $100 or more: Ethereum is generally a poor choice for casual users and small investors. Its fees are prohibitively high for transactions of less than $100.
Staking is currently irreversible: If you want to stake ETH, then you need to first convert it into a separate cryptocurrency called ETH 2. Once you do, you can never convert it back to ETH 1. These two cryptos are expected to merge soon, allowing you to reclaim your deposit, but for now staking ETH is a risky transaction that can't be reversed.

ETH is the No. 2 cryptocurrency by market cap, and it does around 1.3 million transactions per day. Ethereum's exchanges have the highest liquidity of any crypto network, and the most popular dApps in the world are on Ethereum, including Uniswap, Curve, Yearn Finance, Compound, and others.

Ethereum is often criticized for its outrageously high transaction fees. If the network is not especially busy, then it can cost $20 for a simple token swap and up to $100 for a complex DeFi transaction. If the network is busy, then these transactions can cost double or triple those amounts. The Ethereum Foundation is working on ways to reduce these fees. It plans to implement a proof-of-stake (PoS) system for validators in the summer, which will allow ETH-holders to stake their ETH and earn a yield.

That will pave the way for a sharding system similar to Harmony in 2023 and beyond. If the team is successful, then it may dramatically reduce transaction fees and help Ethereum win back market share it has lost in the past year or two.

Pro Tip: Coinbase is one of the best beginner exchanges you can use to buy Ethereum. To find out more about this popular crypto exchange, read my complete Coinbase Review.

Meanwhile, ETH is still a great network for crypto whales and high-rollers. The high liquidity on exchanges such as Uniswap and SushiSwap allows for high-volume trades with low slippage, attracting the biggest crypto traders to the network.

Ethereum has some technical problems it needs to deal with, but we have to list it as one of the top cryptos simply because of its large size.

5. Bitcoin

What we like

Available nearly everywhere: Bitcoin is the most widely available crypto on centralized exchanges. It can be purchased anywhere crypto is sold. Even if you don't have an exchange account, you can buy Bitcoin at over 50,000 Bitcoin ATMs throughout the U.S.
Most widely accepted crypto for payments: Bitcoin is accepted as payment at over 15,000 merchants. If you want to use crypto to buy something, then Bitcoin is the simplest crypto to use.
Very decentralized and secure: Bitcoin has over 100,000 nodes. The top mining firm produces only 19% of its blocks, and the top three mining firms together produce only 49% of its blocks. Bitcoin is one of the most decentralized and secure blockchain

What we don't like

Can't run most dApps: The biggest problem with Bitcoin is that it doesn't have a Turing-complete programming language, which means only very simple apps can run on it. As a result, there are almost no dApps on Bitcoin.
Can't be staked: There is no way to stake Bitcoins to earn transaction fees on the network. The only way to earn fees is to run a node yourself, which requires a specialized Bitcoin-mining computer.

Yes, we are listing Bitcoin here. It has a reputation as "your grandfather's crypto," but Bitcoin still has a place in the crypto world. It has the largest market cap of any cryptocurrency, with over $782 billion invested in it, and it still does over 200,000 transactions per day.

People often use Bitcoin to transfer value from one exchange to another, since every crypto exchange accepts Bitcoin deposits. It operates as a kind of "reserve currency" for the crypto space. Bitcoin is also the most widely accepted cryptocurrency for payments, accepted by over 15,000 merchants, including Microsoft, Whole Foods, Starbucks, and Overstock.

If you're looking for a wallet to store your Bitcoin, you may want to read about crypto wallets.
Methodology
Here are the factors we used to determine which cryptos are the very best.
Notable dApps
In most cases, the notable dApps on a crypto network will make or break it in terms of usefulness. We've looked for networks with great decentralized exchanges, lending apps, video games, and other fun and useful things you can do on them.
Transaction Fees
Great cryptocurrencies usually have low transaction fees. Some cryptos have higher fees than others, but we tried to focus on the ones with low fees unless there is another factor that outweighs this consideration.
Exchange Liquidity
In recent years, a lot of crypto trading has moved off centralized exchanges and onto blockchain networks themselves. That has led to many problems with low liquidity and slippage, so we tried to focus on cryptos whose networks have lots of liquidity.
Decentralization
It's important for crypto networks to be very decentralized. Otherwise, they could get hacked or taken over by people with bad intentions. All the cryptos on this list are decentralized enough that you can feel safe holding them.
Acceptance by Merchants
Some people still use crypto primarily as a payment method for goods, so being widely accepted by merchants is a factor when evaluating whether a particular crypto should be considered the best. A crypto being accepted by many merchants may trump other factors.
Wrapping Up
The crypto market has changed a lot since its inception in 2008. In the early days, crypto was seen mainly as a payment method, and features such as speed and privacy were the most important. The top cryptos were coins such as Bitcoin, XRP, Litecoin, and Monero.
Over the past 14 years, crypto has become used for web applications such as stablecoins, token trading, lending and borrowing, and playing video games. Coins like ONE and AVAX now top the list.
In the future, however, crypto may do even more. We may see it used to stream music and movies, post to social media, or even order food delivery online. Completely different cryptos may become the best because they are better at doing those things.
Check back frequently to see which cryptos have made the list and which have fallen off.