Best VPNs for Cryptocurrency
Trade cryptocurrency more securely with a VPN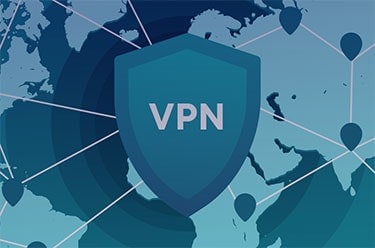 2,500+ research hours
50+ VPNs reviewed
300 speed tests
6 experts consulted
5 VPNs recommended
Besides being good investment options, cryptocurrencies provide users with a secure and private payment method. While the likes of Bitcoin and Ethereum can't make your purchases completely anonymous, they provide an extra layer of anonymity that credit cards simply can't offer.
That said, if you want to keep your crypto wallet secure, you'll want to use a virtual private network or VPN whenever you're buying, trading, or using crypto. The question is, which VPNs are the absolute best to use for crypto investors? We've laid all the answers out for you below.
FYI: A VPN conceals your actual IP address and encrypts all your web activity so you can do your online business in private.
Cryptocurrency Payment Options
| VPN | Number of cryptocurrency payment options |
| --- | --- |
| NordVPN | 10 |
| ExpressVPN | 1 |
| Private Internet Access | 4 |
| Ivacy VPN | 10+ |
| CyberGhost | 1 |
The Best VPNs for Cryptocurrency in 2023
Comparison of the Best VPNs for Cryptocurrency
| System | NordVPN | ExpressVPN | Private Internet Access VPN | Ivacy | CyberGhost |
| --- | --- | --- | --- | --- | --- |
| Ranking | 1st | 2nd | 3rd | 4th | 5th |
| Ratings | 9.7/10 | 9.1/10 | 9.4/10 | 9.2/10 | 8.9/10 |
| Contract Lengths | 1 month, 1 year, 2 years | 1 month, 6 months, 1 year | 1 month, 1 year, 2 years | 1 month, 1 year, 2 years, 5 years | 1 month, 1 year, 2 years |
| Monthly cost range | $3.99 - $13.99 | $8.32 - $12.95 | $2.03 - $11.95 | $1.19 - $9.95 | $2.17 - $12.99 |
| Kill switch | Yes | Yes | Yes | Yes | Yes |
| Multi-hop | Yes | No | Yes (but only via SOCKS5 or Shadowsocks) | No | No |
| Netflix access | Yes | Yes | Yes | Yes | Yes |
| Torrenting | Yes | Yes | Yes | Yes | Yes |
| IP addresses | Dynamic, dedicated available | Dynamic | Dynamic, dedicated (optional) | Dedicated | Static, shared |
| Five Eyes, Nine Eyes, 14 Eyes members? | No | No | Yes | No | No |
| Read Review | NordVPN Review | ExpressVPN Review | Private Internet Access VPN Review | Ivacy Review | CyberGhost Review |
A Detailed List of the Best VPNs for Cryptocurrency
Methodology
We get asked all the time how we come up with lists such as this one. The simple answer is hard work. The more complicated answer is that we put every VPN through rigorous testing and look at absolutely every feature in minute detail. Only after this extensive process do we feel confident in ranking them.
Here's a quick look at what we consider.
Security
This particular list is all about cryptocurrency. As a result, our most important consideration was just how well each VPN did at protecting our online activities. For example, we looked for companies that use AES-256 encryption, the industry standard, and open-sourced protocols such as OpenVPN. In addition, we checked every VPN for WebRTC and DNS leaks to make sure our data wasn't slipping out somewhere it shouldn't. Finally, we gave bonus points to any VPN that featured multi-hop technology. This is because routing our connection through two or more separate servers provides an additional layer of protection.
The More You Know: A WebRTC leak allows hackers to see your actual IP address, even when you're logged on to a VPN server.
Privacy
In addition to security, we want our VPNs to give us complete anonymity when we're online. This starts with checking all of their privacy policies to find out just what information they're collecting about us and what they do with that information once they have it. VPNs almost always collect at least some personal data. They need this data to keep the service up and running. However, we want to know that they aren't keeping track of our IP addresses, when we log on and off, or what sites we visited while we were online.
The other key component to privacy is who a VPN works with. We make sure the VPNs at the top of our lists don't give or sell any of our data to corporate partners. In addition, we like companies based in countries outside the Five Eyes, Nine Eyes, and 14 Eyes surveillance consortiums. VPNs in these places can't be forced by government agencies to turn over customer data.
Knowledge Base: Five Eyes, Nine Eyes, and 14 Eyes countries have agreed to share citizen internet data with one another in the name of national security.
Speed
It bears repeating that all VPNs slow devices down to a certain extent. It's unavoidable. The question is: How much does a particular VPN slow things down? We run each VPN through speed tests developed by Ookla, looking specifically at Ping rates, download speeds, and upload speeds. We run tests on both Windows and Mac devices, looking to see how fast a device works with the VPN running and how fast it works without it. Then we figure the exact percentage difference between those two numbers. That percentage allows us to compare one VPN directly with others.
Features
The way we see it, the more features a VPN offers the better. For instance, we especially like VPNs that allow us to access Netflix, Hulu, Disney Plus, and other streaming services. We're partial to VPNs that provide torrenting tools. Finally, we are always on the lookout for VPNs that feature split tunneling. With split tunneling, we can use our VPN and still access the regular internet, saving us bandwidth.
In Case You're Wondering: Split tunneling is a service some VPNs offer that allows users to log on to the regular internet at the same time they are using the VPN.
Want more great VPN options when it comes to streaming services? Check out our lists of:
Customer Support
Few VPNs offer phone support, but that doesn't mean they shouldn't be responsive to our questions and problems in other ways. We like when companies offer extensive knowledge bases and blogs. Our absolute favorite, though, is when a VPN provides a 24/7 online chat service so we can get professional help the moment we need it.
Pricing
Last, but certainly not least, we examine each VPN's pricing structure carefully. Obviously, we care about the bottom line. For instance, we prefer VPNs with a maximum cost of $12 a month. However, we're also interested in pricing options. We like knowing we can sign up for a single month of a service if we want to, but we also get excited when companies offer deep discounts for longer subscriptions. Of course, in the end, we're more interested in value than price. Even a free VPN isn't a bargain if it doesn't actually provide things like privacy and security.
Want to be an expert on VPNs yourself? Check out our complete VPN guide to find out what to look for when you're comparison shopping.
Recap
We wouldn't do what we do if we weren't big believers in security and privacy. That's one reason we like cryptocurrency. It gives us the freedom to make purchases without handing over all our personal information to vendors. There's no point in using cryptocurrency, though, if we're just going to give out our IP addresses. We need a VPN too. Only when our crypto transactions happen with complete anonymity can we feel completely secure.
FAQs
Still have a few lingering questions about the best VPNs for cryptocurrency? We've taken the time to answer the ones we tend to hear the most often.