Kraken Review 2023
Kraken offers a great experience for serious crypto traders, but it may not be best for beginners. Here's an in-depth look at this popular exchange.
All of our content is written by humans, not robots.
Learn More
By

Tom Blackstone
, Cryptocurrency Expert
Last Updated
on
Jan 23, 2023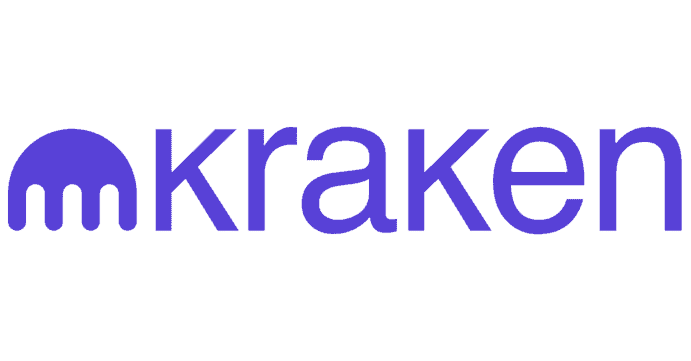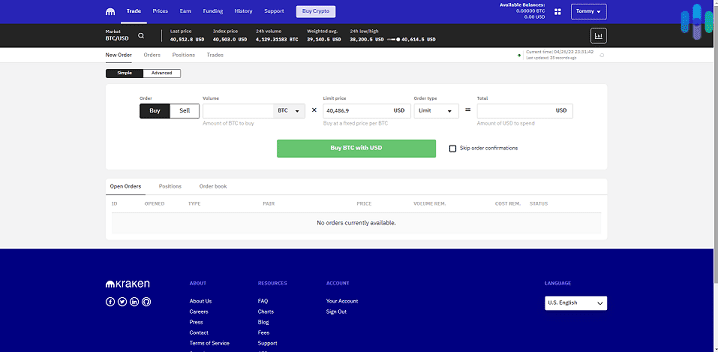 What We Like
Low fees: Just 0.1% to 0.26%
Good coin selection: 90+ cryptos are available at Kraken
Choice of beginner or advanced interface: Take your pick between a simple, no-frills interface for casual users and a full-featured one for hardcore traders.
What We Don't Like
ACH or wire transfer deposits only: You can't use debit cards or Paypal on Kraken.
Confusing options for mobile: Kraken has three different apps, and you may need at least two of them to be able to use all of the features.
Bottom Line
If you're an experienced crypto trader or user, you'll probably love Kraken. It's got great coin selection, low fees, and a choice of either a simple or advanced trading interface — everything a serious crypto user will want. But it does not offer debit card or Paypal support. So it may not be the best exchange for beginners.
The content on this page is provided for informational purposes only. Security.org does not offer financial or investment advice, nor does it advise or encourage anyone to buy, sell, or trade cryptocurrency. It is advised that you conduct your own investigation as to the accuracy of any information contained herein as such information is provided "as is" for informational purposes only. Further, Security.org shall not be liable for any informational error or for any action taken in reliance on information contained herein.
So you've bought some cryptocurrency, downloaded a wallet, and learned how to send and receive crypto transactions. You're comfortable using crypto networks to make deposits and withdrawals, and you're even seeing some of your investment bear fruit.
Maybe you also understand the digital security threats in crypto trading. You're aware of the scams, and you're only using exchanges that prioritize cybersecurity. Heck, you're even using two-factor authentication to access your wallet, and your passwords are all fort-knox secure. You no longer feel like a beginner in this space. Well done!
Now you want to take your crypto trading to the next level. You want access to a greater variety of coins and lower fees. And you want the option to use more sophisticated order types, like stop-losses and take-profits. If this description fits you, you might want to consider using Kraken.
FYI: Kraken's main office in San Francisco has been closed down as the company has moved to a fully remote employment system. But it's still considered to be headquartered in the U.S., so it has to comply with U.S. crypto regulations. In general, this makes Kraken less risky to use than offshore alternatives.
Editor's Rating
Advanced features for serious traders
90+ coins available
Headquartered in the U.S.
First Look at Kraken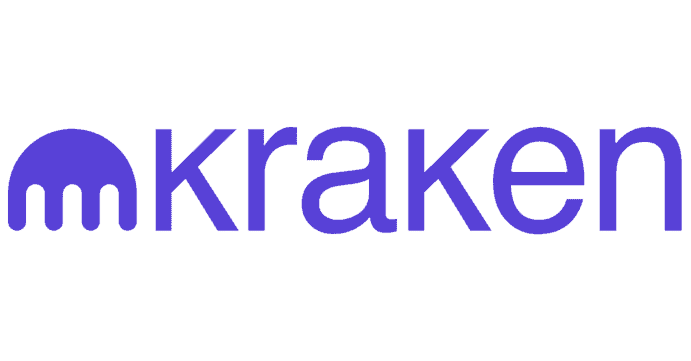 Kraken was founded in 2013 by Jesse Powell. Powell visited the offices of the infamous Mt. Gox in 2011 and concluded that it might go bankrupt due to its bad security practices. He was concerned that Bitcoin users might have nowhere to go if Mt. Gox went belly-up, so he opened Kraken as an alternative. One year after Kraken opened, Mt. Gox actually did go bankrupt, and many of its users went over to Kraken.1
Since that time, Kraken has grown to be the ninth-largest crypto exchange in the world, with over $613 million worth of crypto being traded on it each day.
Kraken is most known as a platform for serious traders. It features low fees of 0.1% to 0.26% per trade, so it's great for high-volume traders who need low fees to keep themselves in the black. It's also good for crypto investors who are looking for a wide variety of coins, as it has over 90 different cryptocurrencies available.
The one big drawback to using Kraken is that it doesn't have easy deposit options. Debit card payments are not accepted, and PayPal can't be used for withdrawals. So if you want to make small deposits to Kraken, you may find them easier to make with crypto instead of cash. For this reason, Kraken may not be the best exchange for crypto beginners.
Now let's discuss the most important factor on any exchange: security.
Pro Tip: Many crypto investors are using Kraken to get exposure to the Metaverse. Read more about it in our guide to Crypto in the metaverse.
Kraken's Cybersecurity
We've taken a look at Kraken's security practices as stated by the company, and it looks to us like they have their act together when it comes to cybersecurity. Here are some of the practices they use to prevent unauthorized access.
Cold wallets
Kraken executives have stated that 95% of all crypto funds are stored in cold wallets not connected to the Internet. This means that if a hacker were to penetrate the platform's defenses, the maximum loss would be 5% of the platform's crypto.
FYI: If Kraken itself is hacked, it should reimburse you for any losses. However, it won't do this if your account is hacked through a mistake of your own. In other words, you're responsible for practicing good digital security habits. Read more about these habits in our guide on how to protect your crypto.
Server security
Kraken's team has stated that the company's servers are in cages, monitored by video cameras and guards at all times. While the team hasn't explained where these cages are located, it has said that they are "secure" and the physical access is "strictly controlled."
Bounty program and penetration testing
Kraken runs a bug bounty program and employs security experts to search for ways to penetrate the platform's security in the hopes that vulnerabilities can be found and patched before the bad guys find them.
Two-Factor Authentication
We've investigated Kraken's two-factor authentication (2FA) system from within the user interface. The app has some of the most extensive 2FA options we've seen on any exchange. It allows you to use a Google Authenticator app for 2FA, just like on any other exchange. But on Kraken, you also have the option to use a hardware device like ubiKey, Yubico OTP, or FIDO U2F to receive your 2FA code.
We were pleasantly surprised to see this hardware option at Kraken, since most exchanges do not allow it.
Once 2FA is enabled, you'll need to enter the code from your authenticator app or hardware device every time you log in or make a withdrawal. As an additional option, you can choose to require the code every time you make a trade.
Most importantly, 2FA cannot be reset at Kraken unless you enter a Master Key that you provide when you first set it up. If you lose both your phone and your Master Key, you'll need to contact customer service to prove your identity before you can access your account. This process makes it extremely difficult for an attacker to reset your 2FA against your wishes.
Kraken hack?
We've searched for evidence of a Kraken hack. As far as we can tell, Kraken has never been hacked.
Overall, Kraken has great cybersecurity. But this won't do you much good if it doesn't have the coins you want. So let's consider Kraken's coin selection.
Cryptocurrencies Supported on Kraken
Kraken carries over 90 different coins. It has major coins like U.S. Dollar Tether (USDT), Bitcoin (BTC), Ethereum (ETH), and Solana (SOL), as well as exotic ones like Mask Network (MASK), Powerledger (PWR), and Star Atlas DAO (POLIS).
Kraken also carries fiat currencies, and most cryptos can be traded against all of the major national coins, including USD, GBP, EUR, and JPY.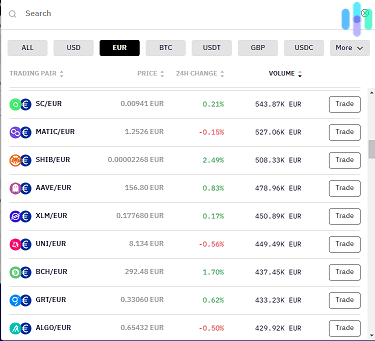 So there are plenty of coins to choose from at Kraken. Now let's talk about how to sign up and get started trading.
Pro Tip: The major exchanges try not to carry coins that are unsafe. But once you start using crypto networks, you may run across possible scam coins on decentralized exchanges. We've compiled a guide to finding safe crypto coins to help you avoid these.
Signing Up and Trading on Kraken
Signing up at Kraken is pretty simple. Just take the following steps:
Click the create account button in the upper-right corner of the homepage.
Enter your email address, username, and password, and click create account.
Look in your email inbox for an activation code. Enter this code in the Kraken app to complete the signup process.
Identity verification
Once you've got an account, the next step is to verify your identity.
There are three different verification levels at Kraken: Starter, Intermediate, and Pro. With Starter verification, you're allowed only to deposit crypto, not withdraw it. So you'll need at least Intermediate verification to be able to withdraw cash or crypto.
It usually takes about five to seven minutes to get both Starter and Intermediate levels. You just need to enter your name, address, and other identifying information, and then upload a picture of the front and back of your driver's license.
This will give you a withdrawal limit of up to $100,000 per day and $500,000 per month. If you think you might exceed this limit, you can increase your verification level to Pro by giving proof of address and attesting to the origin or your funds. Pro will give you unlimited deposits and withdrawals.
However, most users should be able to get by with just Intermediate verification.
We went through the verification process and found it to be fairly easy to complete. Kraken doesn't require a selfie and doesn't use any weird, buggy AI systems to try to figure out whether you are really you. So getting verified is pretty straightforward.
Still, it can take a few hours to get a human being to look over your ID and make sure that it's clear; if your photos are blurry, you may have to submit them again. So make sure your photos are clear when you take them.
Remember: If you want to withdraw cash or crypto, keep in mind that you'll need at least Intermediate verification to do so.
Kraken dashboard
Once you're verified, you can do all of the basic exchange functions from within the dashboard. Here is what each tab does.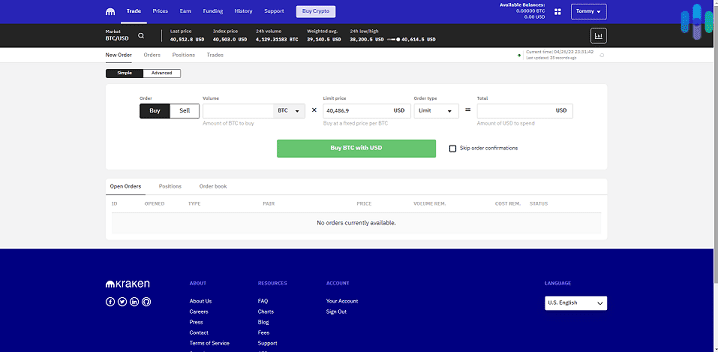 Trade: Use this to buy or sell a currency pair. In the upper-left corner is a currency-pair selector. By default, it's set to BTC/USD. You can click it to display all of the pairs in a list, or you can find the coin you want by searching for it.
Just below the pair selector is a button to switch between "simple" and "advanced" mode. If you want to set take-profit points, make limit orders, or implement some other kind of advanced trading strategy, switching to "advanced" will give you more options. Otherwise, you can just leave it on "simple."
Prices: This will list the price of every coin offered by Kraken, and it will show the 24-hour percentage change for each coin.
Earn: Use this to access Kraken's staking feature. There are 15 different coins available to be staked directly on Kraken, including Polkadot (DOT), Kusama (KSM), Kava (KAVA), and Ethereum 2 (ETH2).
Funding: This is where you go to deposit or withdraw cash and crypto. You can also use this tab to see all of your fiat and crypto balances at a glance.
History: Use this to see the history of your trades on Kraken.
Support: As expected, this takes you to the app's support section.
Overall, we found that we were able to get started trading on Kraken very quickly. Now let's talk about what may be the best feature of Kraken: its low fees.
Kraken Fees
If you're a frequent crypto trader, fees can seriously eat into your profits. But luckily, Kraken's fees are pretty low compared with those of most other exchanges. Let's see how it all breaks down.
Kraken Crypto Trading Fees
Kraken charges a maximum of 0.26% per trade for crypto trades. This includes swaps from crypto to fiat, from fiat to crypto, and from minor cryptos to major ones (for example, Star Atlas DAO to Bitcoin), and vice versa.
This doesn't include swaps between different fiat currencies or between stablecoins and fiat, which I'll go over in the next section.
From 0.26%, the fee declines as your volume increases. You can get even lower fees if you provide liquidity by placing limit orders. Here is a chart showing the fee for each level of volume:
| 30-day volume | Fee for market orders | Fee for limit orders |
| --- | --- | --- |
| $0-$50,000 | 0.26% | 0.16% |
| $50,001-$100,00 | 0.24% | 0.14% |
| $100,001-$250,000 | 0.22% | 0.12% |
| $250,001-$500,000 | 0.20% | 0.10% |
| $500,001-$1,000,000 | 0.18% | 0.08% |
| $1,000,001-$2,500,000 | 0.16% | 0.06% |
| $2,500,001-$5,000,000 | 0.14% | 0.04% |
| $5,000,001-$10,000,000 | 0.12% | 0.02% |
| $10,000,000 or more | 0.10% | No fee |
Fees for Fiat and Stablecoin Trades
Kraken charges slightly different fees for stablecoin and fiat trades than it does for regular crypto trades. It does not offer discounts for liquidity providers with these types of trades, but traders with more than $1 million in trading volume can trade these pairs for free. Here are the fees for stablecoin and fiat trades:
| 30-day volume | Fee for market orders or limit orders |
| --- | --- |
| $0-$50,000 | 0.20% |
| $50,001-$100,00 | 0.16% |
| $100,001-$250,000 | 0.12% |
| $250,001-$500,000 | 0.08% |
| $500,001-$1,000,000 | 0.04% |
| $1,000,001 or more | No fee |
Other Kraken fees
Kraken charges a 0.05% fee for every "instant buy" done through ACH bank transfer. This is essentially a fiat deposit fee. There are no fees for depositing crypto to the exchange.
If you withdraw crypto, the exchange passes down the network fee that it has to pay to send the crypto to you, but it doesn't charge anything beyond this.
Kraken charges an additional maximum of 0.02% for margin trades and up to 0.05% for futures.
Now let's take a quick look at how Kraken stacks up to the competition.
Kraken vs. The Competition
| Exchange | Kraken | Coinbase | Binance.US | Crypto.com app |
| --- | --- | --- | --- | --- |
| Fees (excluding debit card processing) | Up to 0.26% | Up to 1.49% | Up to 0.1% | Up to 0.4% |
| Coin selection | 90+ coins | 160+ coins | 60+ coins | 150+ coins |
| Debit card deposits | No | Yes | Yes | Yes |
| PayPal or debit card withdrawals | No | Yes | No | Yes |
| Advanced trading options | Yes | No | Yes | No |
| Margin/futures | Yes | No | No | Yes |
Kraken Customer Service
Kraken has extensive options to contact customer service. While most exchanges offer only email support, Kraken also offers phone support from 6 a.m. to 6 p.m. ET, Monday through Friday, and text chat support 24 hours a day, seven days a week. So the Kraken team really goes above and beyond.
Despite these options, Kraken has a poor customer service rating on Trustpilot. Only 19% of reviewers rate the site as providing "excellent" service, while 68% rate the service as "bad."
Most of the bad reviews complain about Kraken closing accounts and not returning deposits. There are over 1,000 of these bad reviews on Trustpilot. Each and every one of them has been answered by the Kraken team, but none of the reviewers have retracted their bad reviews.
By contrast, most positive reviews of Kraken say that the site "just works" or that customer service answers questions quickly.
Over 300 users have left positive reviews praising Kraken for its great customer service.
We don't know who is right or wrong in these disputes. We're just letting you know that the exchange has both good and bad customer service reviews, but mostly bad ones. However, we've found that crypto exchanges almost always have terrible ratings for customer service. And note that Kraken's reviews are not any worse than those of its competitors.
What is different about Kraken's customer service is that it offers text and phone support. This is unusual for a crypto exchange and is a very nice perk to using Kraken over its competitors.
Now that we've gone over Kraken's reputation for customer service, let's talk about the mobile app.
Kraken Mobile App
You never know when you might need to make a trade while you're away from your home. So if an exchange has a great mobile app, this can be a huge benefit to using it.
Unfortunately, with Kraken, its mobile app leaves much to be desired. Instead of having one app, it has three. Here is an explanation of what each of them does:
Kraken: This app allows you to make deposits, withdrawals, and simple swaps.
Kraken Pro: This app lets you make advanced orders such as take-profits and stop-losses. However, you cannot make deposits or withdrawals with Kraken Pro.
Kraken Futures: If you qualify, this app will allow you to trade futures while out and about. But as with Kraken Pro, you can't make deposits or withdrawals with Kraken Futures.
We were disappointed to find that Kraken has three different apps. This seems to make the process of mobile trading more complicated than it needs to be
However, the good news is that most users will need only the regular Kraken app. As long as you aren't trading futures or using complex order types, you won't need to mess with the other two apps at all.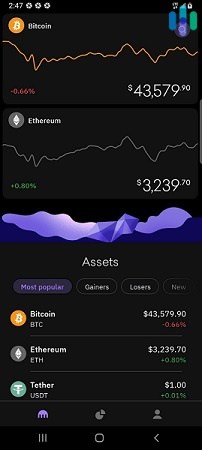 But if you're using complex order types and want to make mobile deposits and withdrawals, you'll need to download both Kraken and Kraken Pro, instead of just one app that does it all.
Before we go into a basic summary, there is one more issue about Kraken we need to discuss: its deposit and withdrawal methods.
Kraken Deposit and Withdrawal Methods
One of the biggest issues crypto beginners face is figuring out how to make deposits and withdrawals. And many exchanges try to make this process easy by offering debit card purchases and/or PayPal withdrawals.
Unfortunately, this is an area where Kraken falls short. The only way to make a fiat deposit to Kraken is through ACH or wire transfer. This means that you will generally need to wait from one to three days for your deposit to go through.
Luckily, Kraken does offer an "instant buy" system that will let you lock in the price of a crypto purchase while you wait for the deposit to complete. So this should help to keep you from missing out on a good deal.
On the other hand, when you use "instant buy," your crypto is locked in the exchange and cannot be withdrawn for up to 72 hours. So if you want to use your crypto to play a video game or invest in a DeFi app, you're out of luck until the U.S. banking system gets done with your payment.
If you need to dip into your crypto savings to pay bills, you'll face a similar problem. It will take one to three days for your bank to receive cash from your sales to the exchange. This might be a problem if you need the money before then.
Because of this lack of instant deposits or withdrawals, many Kraken users make only crypto deposits and withdrawals to Kraken. In this case, they use other exchanges to deposit or withdraw fiat.
Pro Tip: The process of buying crypto at one exchange, withdrawing it, and depositing it at another exchange can seem complicated at first. But we've written this guide to buying crypto safely in the U.S. to explain it all.
Crypto deposits and withdrawals on Kraken are very fast, usually taking no more than a few minutes to complete (this depends on the speed of the crypto network used as well).
Some users also get around this problem by only making a few large fiat deposits instead of several smaller ones.
In the future, we would like to see Kraken offer more speedy deposit and withdrawal options, as this is an area where the exchange can be improved.
Now that we've discussed Kraken's advantages and disadvantages in detail, let's move on to the bottom line: Should you use Kraken? Let's begin with a basic summary.
The Good and Not So Good
Overall, Kraken is a great exchange for serious traders and investors that are comfortable making crypto deposits. But it's not best for everyone.
Is Kraken Right for Me?
If you've got a pile of cash you're planning to invest in cryptocurrency or to trade with, Kraken might be a good exchange for you. It has great coin selection, low fees, advanced order types, and a Kraken Pro mobile app with a sophisticated trading interface.
Kraken also might be great as a second exchange if you already have some crypto on hand waiting to be deposited.
The investor that may have trouble with Kraken is the small account holder who buys crypto each week when they get paid and who tries to use Kraken as their primary exchange. In this case, the slow deposit methods at Kraken may become a nuisance.
If you fall into this category, you may want to read our Coinbase review or look into Uphold instead.
But as long as you don't fall into this category, Kraken is an excellent exchange. We found that it was very easy to sign up and start trading. The interface is intuitive and user-friendly, and the app works great when trying to deposit, trade, or withdraw.
If you're still on the fence over whether to get started investing in cryptocurrency, you may want to check out Everything You Should Know to Invest in Crypto Safely. Once you've finished reading that, you can come back here to take a fresh look at Kraken, dig into our Binance review or consider another exchange instead.