SkyBell Video Doorbell Camera Review
SkyBell offers an award-winning video doorbell in two form factors, and 7 days of recorded video storage included in the price. It's one of the few video doorbells on the market that offers a color night vision view.
What We Like
Offers both wired and wireless doorbell options
One of the few doorbells with color night vision
Operates between -40 degrees and 140 degrees Fahrenheit
What We Don't Like
No person detection available
Mobile apps don't always deliver motion alerts
No local video storage options
Bottom Line
Currently, SkyBell has two video doorbells to choose from, the HD and the Trim Plus, formerly the Slim Line. Both cost the same amount but while the SkyBell HD must be hardwired, the Trim Plus can be either hardwired or battery-powered, making for easier installation.
Are you still answering your front door, not knowing who you're opening your home for? That's so 10 years ago. With 69 patents issued and nearly 40 more pending,1 SkyBell is one of the leading video doorbell companies in the United States today. Currently, they offer two different options on their website: the wireless or hardwired SkyBell Trim Plus and the hardwired SkyBell HD. We bought and tested them both to see how they compare. There's no time like the present, so let's jump in.
Key Features
| | |
| --- | --- |
| Resolution | 1080p HD |
| Field of view | 120 degrees |
| Night vision | Color night vision |
| Live streaming | Yes |
| Motion detection | Yes |
Editor's Rating
Attractive modern design aesthetic
Smart home automation integrations
Mobile alerts and mobile access/controls
A Disclaimer on SkyBell
SkyBell has transitioned from a B2C (business to consumer) to B2B (business to business) company. SkyBell makes its doorbells available to security providers, so they can offer the doorbells as part of their security systems. If you'd rather buy your video doorbell direct from the source, check out these high-rated doorbell brands as tested by our team: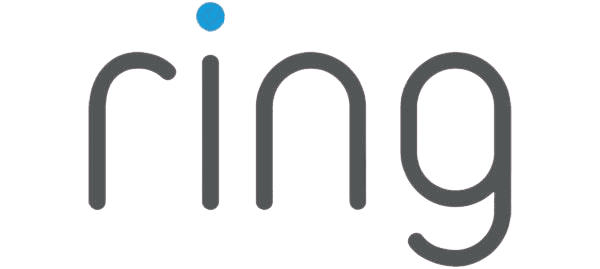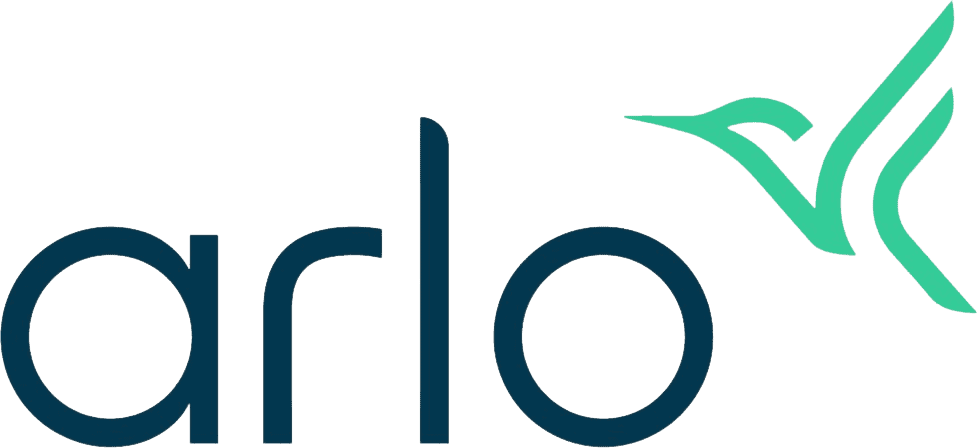 SkyBell Doorbell Camera Anlysis
| | Skybell HD | SkyBell Trim Plus |
| --- | --- | --- |
| Price | $199.00 | $199.00 |
| Operating temperature | -40-140 F | -40-140 F |
| Hard-wired or battery | Hardwired | Either |
| Battery life, if applicable | N/a | 3-5 years |
| Video Quality | 1080p | 1080p HD |
| Field of View | 120° | 120° |
| Field of Zoom | 5x | 5x |
| Two-Way Audio | Yes | Yes |
| Night vision: Infrared or bright white? | Color | Color |
| Local Storage | No | No |
| Cloud Storage | Free 7 days | Free 7 days |
| Subscription Required? | No | No |
| Smart platform integration | Alexa, Google Assistant, Nest Protect, Nest Cams | Google Assistant |
| Artificial intelligence | None | None |
| Installation Requirements | 10-36 VAC | SkyBell Digitial doorbell adapter |
| Extras | Silencer, screenshots | Silencer, screenshots |
| App | SkyBell HD | SkyBell HD |
Note: Shopping online, you may also see a device called the SkyBell Slim Line. This device uses the same hardware as the Trim Plus, but has worse video quality, so we recommend going with the Trim Plus.
SkyBell Video Doorbell Differences
Although they look very different, we found that the SkyBell video doorbells are nearly exactly the same in terms of their firmware and even their pricing. The major differences lied in their designs, installation processes, and smart home integrations.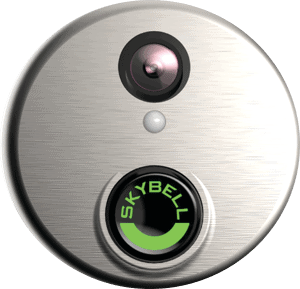 Design and Power
While the SkyBell HD is a circular device that needed to be hardwired into our mechanical doorbell setup, the Trim Plus is a long rectangular device that's battery-powered or hardwired, depending on your choice (we always op for battery when it's available, and the Trim Plus was no exception).
The battery in the Trim Plus lasts three to five years, and although we haven't had it installed for that long, we've had it up for about a year and a half with no problems. The HD, on the other hand, is dependent on our home's power, so we noticed that it didn't work during a summer blackout. We wish SkyBell offered cellular backup so the HD could always stay on, but this probably isn't a dealbreaker for most people, as it wasn't for us.
Installation
Different power sources meant dramatically different installation processes for the HD and the Trim Plus:
SkyBell HD: Out with the old and in with the new, we thought to ourselves as we removed our existing doorbell. Next, we screwed the SkyBell HD's base plate in and attached the wires before putting the actual HD doorbell on the mounting plate. From there, all we had to do was lock it into place with a small tool they provided. Three rotations was all it took to secure our HD into our home!
SkyBell Trim Plus: Although we could've set the Trim Plus the exact same way as we did the HD, since we wanted it to be battery-powered, we simply mounted it on our outer door frame. We also replaced our chime with the SkyBell Digital doorbell adapter, which we bought separately.
Alexa and Nest Integrations
We controlled the SkyBell HD using Alexa, Amazon's voice assistant. When we didn't want our doorbell's chime going off, we simply told Alexa to turn on silent mode. We also had her record for us and take a snapshot of a friend we hadn't seen in years arriving at our doorstep. Since nearly 70% of people with smart speakers use Alexa,2 we hope SkyBell makes Alexa work with the Trim Plus as well.
We're huge fans of Nest in general, so when SkyBell announced that the SkyBell HD worked with Nest cameras and Nest Protect, their smoke and CO sensor, we were excited to test it out. We set it up so that our Nest Cam Indoor would record whenever our SkyBell HD was recording so we could see people enter our home. This was really nice when we had a birthday party and wanted to capture every moment on all of our security cameras, not just the SkyBell HD.
Now, the other way we connected Nest and SkyBell was through Nest Protect, an incredibly impressive smoke and CO detector that we've tested out previously. Once, after leaving cookies in the oven for too long, our smoke detector went off with its siren and colored lights. But because we'd integrated the two in the SkyBell HD app, our video doorbell also blinked red, which signaled to any visitors that, well, now is not a good time.
We were a bit disappointed that the Trim Plus lacked the Nest integration, but again, Rome wasn't built in a day.
SkyBell Video Doorbell Similarities
Okay, now here's what the two options have in common: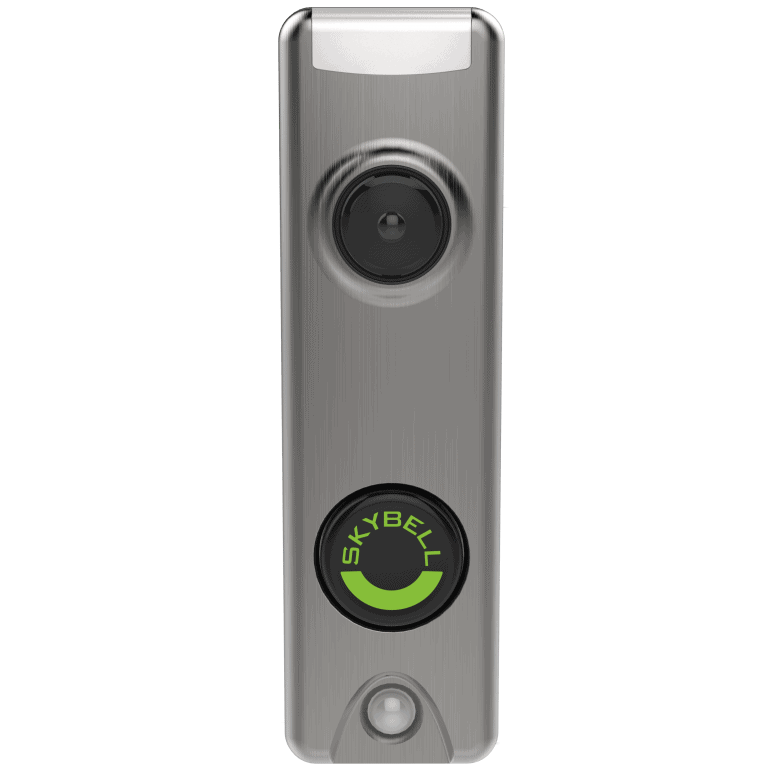 Price
We paid the exact same price for the HD and the Trim Plus, $199. We paid about the same amount for other video doorbells that we've tested out, namely the Ring Door View Cam, which has similar features, so SkyBell's pricing is definitely fair.
Durability
It should come as no surprise that we installed our SkyBell video doorbells outside, because they needed to capture our front stoop and our front yard (a generous description of what's basically a patch of concrete). Living in New York, the temperature ranges from about 10 degrees all the way up to 100 on the hottest days, so we knew we needed a video doorbell that could handle it all. Fortunately, the HD and the Trim Plus fared nicely throughout the year, and would even work in a more extreme climate. With a temperature range of negative 40 to 140 degrees Fahrenheit, they're actually some of the more durable video doorbells that we've tested out!
Video
Of course, the main objective of a video doorbell in the first place is to show us exactly who's at our door without us having to go downstairs and open it like we're in 1972. With both SkyBell video doorbells, the image we got from the cameras was very clear, the 1080p HD display that we've come to expect. With 120 degree fields of view, the cameras captured all of our property and not too much of our neighbors, which really helped to limit notifications. Once, when we got a package while we were on a trip, we zoomed in five times and could see the return label so we knew what it was from. Overall, the video quality on the SkyBell doorbell cameras was excellent.
Note: Want to see how SkyBell compares with the rest of the video doorbells we've tested? If so, check out our best Video Doorbell Cameras of 2023 to see the list of our top picks.
Audio
This isn't a silent film; we want to be able to speak to our guests remotely, not just watch them creepily. Good news: each SkyBell doorbell camera comes equipped with speakers and microphones, so we could greet our guests from anywhere in the world. For example, when we got mail while on a vacation, we were notified immediately because our cameras detected movement. From there, we opened the SkyBell HD app, greeted our mail carrier, and told him to just place our letters in the paper bag we left out. We also enjoyed giving warm welcomes to our friends and family right when they knocked on our door.
Night Vision
The night vision was where things got a bit dicey. Both the HD and the Trim Plus showed our night footage in color, as they both have bright white lights that shine in people's faces. While we liked the footage we got (which certainly looked less like the show CSI then it would've been from infrared LED sensors), many of our guests complained that they felt a bit, well, under the spotlight when coming over after dark. Plus, the bright light made our doorbells a lot more noticeable, which isn't the best thing for security products. We wish SkyBell had infrared over color night vision, but some people might prefer it. Whatever floats your boat!
Storage
With so many memorable friends coming over, we wanted to store that footage for safekeeping. The SkyBell HD app stored our recorded footage for a week, and within that time, we downloaded anything we wanted to keep on our hard drive, i.e local storage. Sure, it would've been more convenient if the devices had slots to record straight on micro-SD cards, but we were still able to back up our footage, and a week of cloud storage is pretty generous. Good news for your wallet, with SkyBell, there are no monthly fees whatsoever.
Motion Detection
We got notified whenever either of our video doorbells detected motion, and since we live in New York City, that was pretty often. Of course, not all of these notifications were strictly necessary for us to know about (cars driving by our brownstone wasn't exactly breaking news). We wish that SkyBell put person detection into their doorbells so that we'd only be notified if they detected people, but maybe that's an update they can implement later. Fingers crossed!
Google Assistant Integrations
Alexa's not the end all be all when it comes to smart home voice assistants; we have a number of Google devices in our home, like the Nest Hub, so we wanted to control our Skybell doorbells using Google Assistant, as well. Unlike Alexa, we could have Google Assistant control both the HD and the Trim Plus, with simple commands like "Talk to Skybell", to speak with our visitors, and "Ask Skybell to take video" which we displayed on our Hub. However, we couldn't put our doorbells on silent mode through Google Assistant; rather, we did this manually through the SkyBell HD app. Which brings us to our next point…
Silent Mode
Some days we just want to sleep in and ignore the outside world and for those times, we put our doorbells on silent so that the chime wouldn't sound. Of course, we were still notified on our phones, but the zen vibe of our home wasn't negatively affected by unwanted visitors. Also, when we had a friend and her baby stay over, we used the silence mode to avoid waking the baby up during naps.
Snapshots
Aside from saving videos from our SkyBell video doorbells, we also took snapshots, otherwise known as screenshots, of our footage. Since this is already a feature on the iPhone, we weren't terribly impressed with this, but for someone who doesn't know how to do screenshots, SkyBell makes it easy to do in their app or through voice commands with Google Assistant, as we mentioned above.
The SkyBell HD App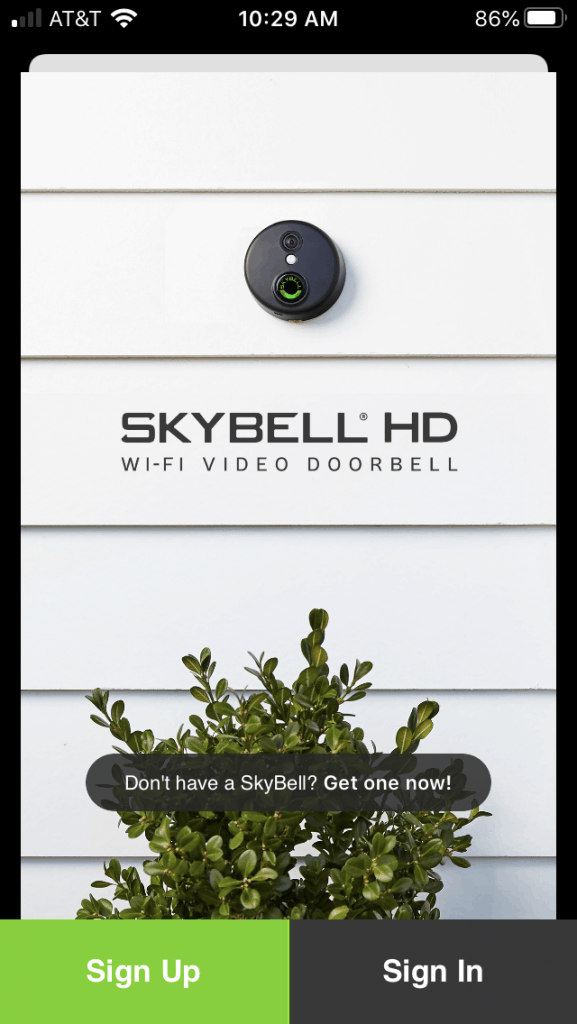 We controlled both SkyBell video doorbells on the SkyBell HD app when we weren't home. Whether it was viewing our live feed and talking to guests, downloading our old footage onto our phones, or turning on the silencer, it all happened within the same app.
While the app used to work pretty well, we've noticed a slight decline in quality in the past few months. Sometimes we don't get motion-activated alerts, and the doorbells repeatedly lose connection to our Wi-Fi, even when it was working for everything else. It seems like other SkyBell customers share our frustrations, as the app only has a 2.5 on the Google Play store and a 2.1 from the Apple store. Clearly, having a user-friendly app isn't SkyBell's strong suit, at least not now.
Note: If you buy your SkyBell doorbell from their website, use the SkyBell HD app. However, if you bought it from a third-party seller like Alarm.com or Honeywell, you'll control it through their respective apps.
Which SkyBell Video Doorbell Came Out On Top?
Since the SkyBell HD and Trim Plus doorbells have so much in common, your choice will really come down to your personal preferences.
While SkyBell definitely needs to improve its app, its devices are standard video doorbells that will definitely make your home more secure and convenient.