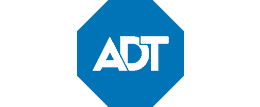 ADT Frequently Asked Questions
These are the most commonly asked questions our experts get about ADT, the oldest security company in the United States.
Professional installation on all systems
24/7 monitoring centers nationwide
145+ years of home security innovation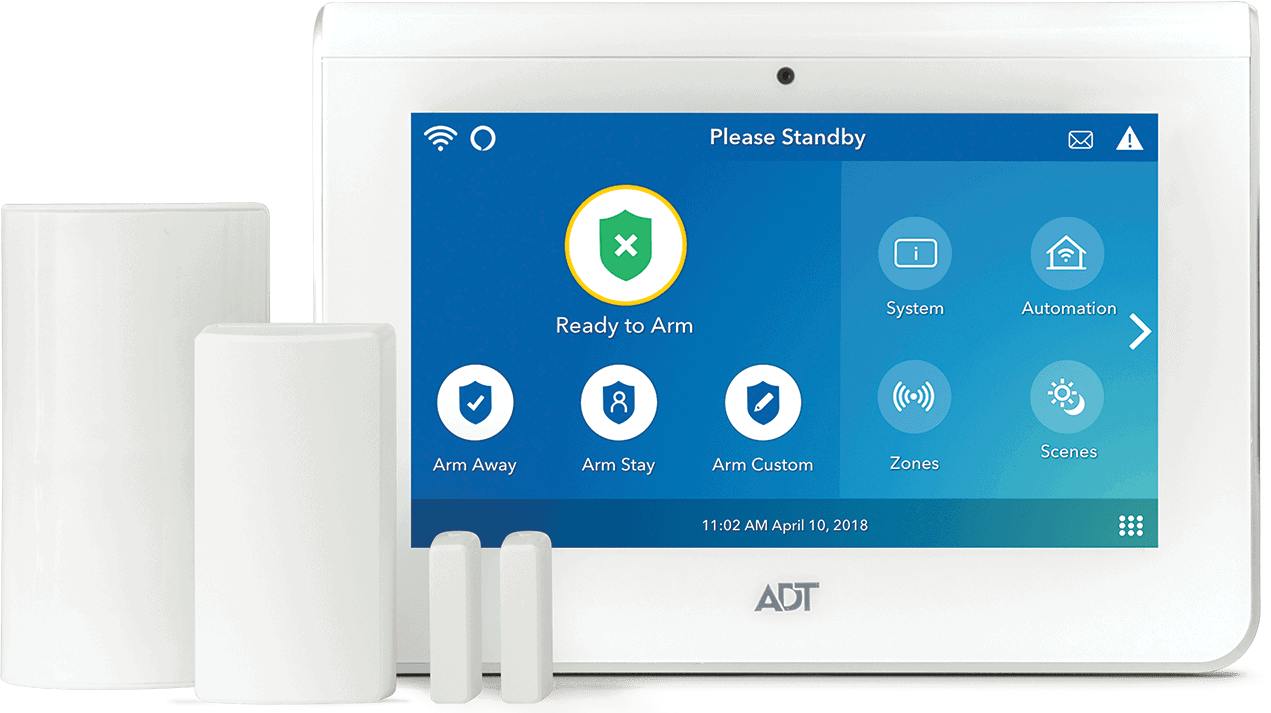 All of our content is written by humans, not robots.
Learn More
By

&

Last Updated
Oct 20, 2023
ADT has been in business for 140 years, but they're not done improving. Not only do they offer their classic security system, but also Blue by ADT after acquiring the security company Lifeshield. We get a ton of questions about ADT and ADT Self Setup's pricing, and hopefully we'll have an answer for you below.
How much does ADT cost?

ADT's pricing is two-part: the equipment cost and the monitoring cost. Now, there are three home security system bundles available to meet your needs.

The Basic package (Build Your Own) includes a touchscreen control panel, three entry sensors, and one motion sensor for $7.99 a month. This package requires a $45.99 monthly professional monitoring fee.

Next on the ladder is the Smart Home package, which costs $11.32 a month. It includes the same pieces of equipment as the Basic package plus a smart door lock. The monthly monitoring fee for this package is $49.99.

Lastly, the Video and Smart Home package costs $15.19 a month. Besides everything in the Smart Home package, the Video and Smart Home package includes an outdoor camera and a Nest Video Doorbell. Professional monitoring for this package costs $59.99.

Does ADT require a contract?

ADT requires a three-year contract, except in California where ADT contracts can only be up to two years. If you're unhappy with the service you're receiving and ADT is unable to fix the problem for you, you can get a refund in the first six months. This refund covers monitoring fees and installation fees. You also get up to $500 of your home insurance or renters insurance deductible paid for if you get robbed while your ADT system is armed.

Does ADT require a monitoring package?

ADT does require you to keep a monitoring package to get full usage out of your equipment. Without the package, many features are unavailable and you don't get complete protection.

What's the company history of ADT?

American District Telegraph started back in 1874. Its original line of business involved telegraph delivery and was an affiliation between 57 telegraph delivery companies. Once the telegraph started fading into obscurity, ADT expanded and eventually ended up as the home security powerhouse that it is today.

Does ADT have a mobile app?

ADT App

ADT offers the ADT Pulse App, which empowers you with mobile remote control over your home security system and the home automation tools you added to it. You receive notifications in the event of alarms and other detected situations, can control your lights, thermostat, lights, and smart switches remotely, and can check-in on the video doorbell camera without being at home. You only get access to this app on the higher tier plans.

Does ADT support home automation?

The Smart Home and Video and Smart Home packages both include home automation. Besides controlling ADT home automation products, both packages work with Alexa and Google Assistant for seamless and hands-free voice control.

Does ADT pull a credit score?

ADT checks your credit score when you first sign up for the home security package. If your credit score is low, ADT may charge a higher monthly fee or be unable to offer you service.

Does ADT offer professional monitoring?

Blue by ADT Keypad

ADT provides professional monitoring services in-house, so you're never interacting with anyone outside of your home security company. They put a lot of resources into offering fast response times and quality emergency response services.

How does an ADT system connect to the company?

You have multiple options to connect your ADT system to the monitoring service. Lower tier plans require you to have a landline, but higher tier plans include a cellular connection instead. You also need a high-speed Internet connection if you're adding home automation equipment to your home.

Does ADT equipment work if I cancel the service?

You must have an active monitoring subscription with ADT to use the equipment that it provides. Otherwise, you miss out on most of the functionality.

Does ADT offer security cameras?

Blue by ADT Indoor Camera

The top tier plan supports indoor video cameras that you can watch via your mobile device. These cameras help the monitoring center verify a crime in progress and allow you to keep an eye on your home even when you're on vacation or at work.

Can I use my current home security equipment with ADT?

ADT does offer a $19.99 per month basic security plan if you have a pre-existing home security system in your home. They can take over that equipment to make it work with their monitoring service.

Can I control my ADT system with my voice?

If you have a compatible third-party home automation device, such as Google Home or Alexa, you can send commands via the device.

Does ADT integrate with third-party equipment?

ADT supports some third-party equipment, such as sensors from an old home security system or certain home automation devices. If you need to check whether a specific piece of equipment would integrate with your ADT system, call customer support to ensure that it is supported.

Can I bring my ADT system with me when I move?

ADT has a Safe Move program that gives you up to $349 off any new equipment you add to your future home, and 25 percent off any add-on devices that you pick up. In many cases, ADT has you leave the original system at your former home. If you use this relocation choice, you must be at least two years into your contract period. You'll get a new three-year contract at your new address.

Will my pet set off the ADT alarm?

The equipment that ADT uses reduces the chances that your pets will cause alarms. That way, you don't have to deal with false alarms.

Can I set my ADT alarm remotely?

If you have a package that includes the ADT Pulse app, you can change the settings on your home security system through your mobile device. It's a simple process to select a different mode or arm and disarm the system.

Are ADT cameras always on?

Your ADT cameras always have live streaming available, but your device settings may not allow you to check on them if you're on mobile data. This helps prevent you from paying high data costs, as you must specifically turn on 3G/LTE streaming.

Can ADT work without a landline?

You can choose an ADT home security package that includes a cellular connection, cutting the requirement for a landline.

Can I add more equipment to my ADT home security system?

Yes, you can add-on new devices as you discover new needs or want to expand your home security capabilities. Just contact ADT whenever you want to order new products.

When does ADT call the police?

The professional monitoring center will determine the proper authority to notify, based on your information and the type of emergency that's happening. This process helps speed up the response time.

What happens if my power goes out?

Your ADT system is equipped with a backup battery that keeps it running even if the power goes out. Both landline and cellular connections function in the event of an outage.

Who installs ADT home security systems?

ADT technicians come to your home and handle the complete installation process. If you buy added equipment, such as more sensors, video cameras, or smart home devices, they may come back for that process or provide you with instructions.

Does ADT come with a key fob?

You get a keychain remote that can arm and disarm your ADT system with the push of a button. You don't have to worry about rushing to the keypad to disarm the system with this handy device.

Is ADT customer service good?

Customers are generally pleased with the service they receive from ADT. You get fast and knowledgeable responses when you contact the customer support line, and the monitoring agents offer a particularly good experience.