Notion Security System
Notion Pricing, Packages and Whether or Not It's Worth It
Minimalist systems with multi-functional sensors
Integrations with Nest, IFTTT and HomeAdvisor
Professional monitoring for only $15 a month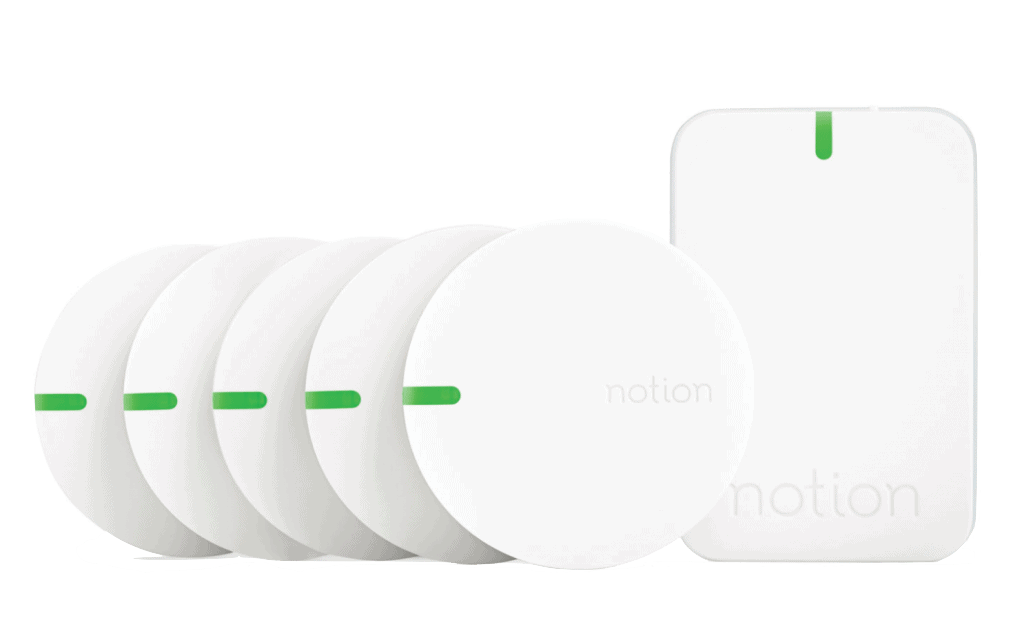 All of our content is written by humans, not robots.
Learn More
By

&

A relative newcomer to the home security space, Notion distinguishes itself from the pack through the multipurpose functionality of its sensors and the simplicity of their DIY system. The truth is, there isn't a whole lot to talk about with Notion, which is its major strength; they offer a clean-cut, no-frills home monitoring experience with few moving parts. On this page, we'll take an objective look at Notion's components, integrations, monitoring options, and more.
Cost
| Notion starter kits and monitoring | Cost |
| --- | --- |
| 3 sensor kit (3 sensors, 1 bridge, 1 magnet accessory) | $149 |
| 5 sensor kit (5 sensors, 1 bridge, 2 magnet accessories) | $199 |
Standout Features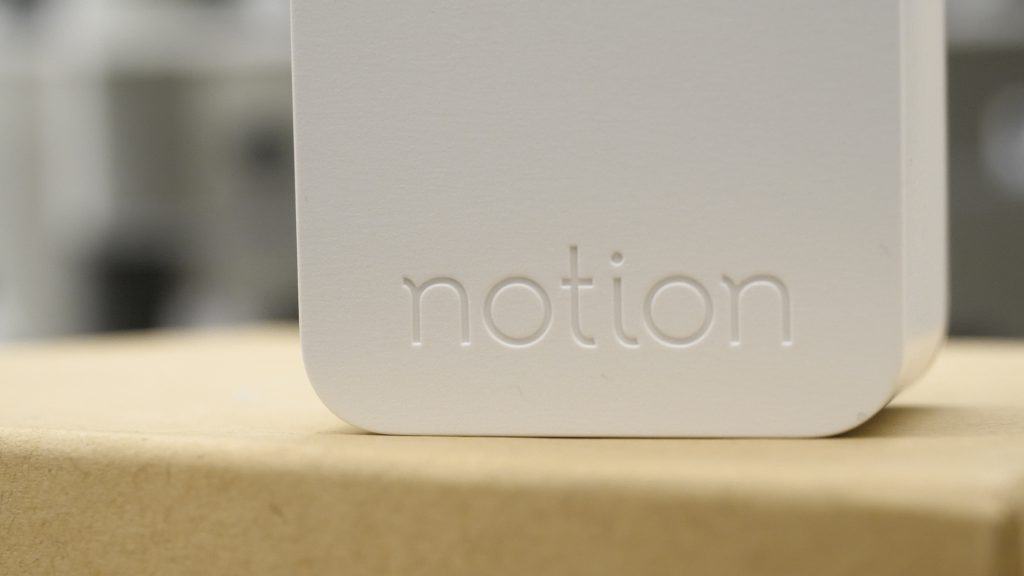 Multifunctioning Sensors for Every Aspect of Home Monitoring: While other home monitoring and security systems rely on dedicated sensors for doors, windows, smoke, and carbon monoxide detectors, and more, Notion has a single, multipurpose sensor that acts as a catchall for whatever you may be looking to monitor. Broadly speaking, the sensors represent the utility and customization of the system as a whole through intuitive, simple design.
Wide-Ranging Bridges Cover Large Swaths of Your Home: The sensors are the troops on the ground, detecting and communicating any changes throughout the home, and the bridges do the work of connecting you to your home through the Notion mobile app.

1

Now in the third generation of the bridge, Notion's system boasts a range of up to 5,000 feet

2

of distance between a bridge and a sensor, which is huge, though it is important to keep in mind that walls and other obstructions can impact range.
Pro Tip: We recommend installing one bridge per floor of a home for best results in sensor communication.
Simple, Customizable Installation Lets You Choose What's Most Valuable to Monitor: Because the sensors are a blank canvas for monitoring, we could choose which aspects of the home were most important to monitor. For example, we were worried about an overflow in the bathtub, so we placed a sensor at the feet of the tub to trigger an alert at the presence of water. Because you mount the sensors with a simple adhesive, we can place them anywhere deemed essential.
Intuitive App Keeps You in the Know: The Notion app is uncomplicated, and it let us get a snapshot of the sensors' activity and connection strength quickly and clearly. We could also set custom notifications so we were only alerted when necessary, which removed the guesswork and false alarms that can be present in other systems.
Add Monitoring and Integrations for a More Robust System: The simplicity of Notion's system is one of its strongest assets, and its add-ons and integrations gave us the opportunity to expand the system with ease. We signed up for NotionPRO, which works in partnership with Noonlight, a 24/7 professional monitoring company, for only $15/month; adding the service was easy and easily canceled when we didn't need it. Also, even though Notion's system doesn't feature cameras, integrations with IFTTT

3

let us set rules to activate connected cameras in the event that Notion sensors detected activity.
More Security.org Recommendations
Check out more of our favorite home security systems.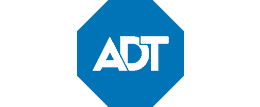 Package Pricing
One of Notion's major strengths is how they keep costs low through expandable systems and additional features. One of the ways they make it easy on new users is by offering sleek, convenient starter kits with all the core components you'll need. A basic Notion Starter Kit includes three sensors, one bridge, and one magnetic accessory (to use the sensor with a window or sliding door), which is ideal for protecting a small home or apartment. Add two additional sensors and another magnetic accessory to get their 5+1 Kit, which can cover more ground and may be better suited for a larger home. Because there are no monthly fees attached to the self-monitored Notion system, prices are kept competitive.
| Package Name | Price | What It Includes |
| --- | --- | --- |
| 3+1 Starter Kit | $149 | 3 sensors, 1 bridge, 1 magnet accessory |
| 5+1 Starter Kit | $199 | 5 sensors, 1 bridge, 2 magnet accessories |
Component Costs
As we mentioned, the system is expandable to cover any additional space or elements of a home that you'd need to protect. Because of the versatility of the system, if you happen to move to a larger space, there's no need to upgrade the system completely; simply add more bridges and sensors to suit the space. This DIY,
à la carte approach to system expansion is one of Notion's strong suits.
| Product Name | Price |
| --- | --- |
| Notion Bridge Gen 2 | $59 |
| Notion Bridge Gen 3 | $59 |
| 1 Notion Sensors Gen 2 | $39 |
| 3 Notion Sensors Gen 2 | $99 |
| 1 Notion Sensors Gen 3 | $39 |
| 3 Notion Sensors Gen 3 | $99 |
| 6 Notion Sensors Gen 3 | $179 |
| 3 Notion Magnets | $15 |
| 2 Notion Magnets | $10 |
FYI: It's always best to choose the latest generation of security products. Not only are mobile apps primarily geared towards the newest iteration of a product, but vital firmware and device security upgrades prioritize the latest generations, which can add to a system's overall security and functionality.
Upgrading to a Monitored System
The basic Notion kits are self-monitored, meaning you're responsible for contacting emergency services if your system triggers. That said, even though they don't include professional monitoring out of the box, it's great that they offer it as an upgrade. Through a partnership with security company Noonlight,4 NotionPRO5 adds a 24/7 professional monitoring service in the event of an emergency. We signed up for NotionPRO before leaving on vacation, which gave us a little extra assurance while we were out of town. Adding the service was simple from the app, and we were able to upgrade in a matter of minutes. The addition of NotionPRO is $15 a month, which is on the lower end of the professional monitoring spectrum, compared to companies like ADT and Vivint (learn more about the costs of ADT and the costs of Vivint). And what's great about the no-contract, month-to-month service is we were able to cancel it with ease when we got back home.
Professional monitoring included through Noonlight is unique in its customization and rule-setting. NotionPRO let us choose which sensors we wanted professionally monitored, allowing us to shut off and activate the service as we deemed necessary. For example, there's a particularly vulnerable back entrance to our home, so we made sure NotionPRO monitored that entryway. When our alarms were triggered, we received a notification through the Notion app. We assessed the situation with a dispatcher, and they gave us the option to have them contact emergency response teams. The whole process was relatively seamless.
Be in the Know: Some insurance companies can give discounts on homeowner's insurance to those with either self-monitored or fully-monitored security systems. You should always check with your provider to see if Notion can help you save money.
System Integrations
Notion doesn't boast a wide suite of integrations with IoT products, but the integrations they have selected are laser-focused to provide the service needed to secure a home.
HomeAdvisor: Through a partnership with HomeAdvisor, Notion's mobile app has a unique feature that was able to connect us with an available plumber within 60 seconds of leak detection. When our sensor detected water, we received a push notification, and then we were prompted to enter some basic contact information through the app. The app then provided a contact list of HomeAdvisor pre-screened plumbers in the area. It was quick and convenient, which we found to be a big help in a water-related emergency.
IFTTT: If This Then That is a rules-based way to get connected devices to communicate with one another. By connecting Notion through IFTTT, we were able to add integrations to a host of other smart devices. For example, we set a rule to have a smart security camera activate if our door sensor triggered. We were also able to have smart light bulbs turn blue when our basement floor sensor detected water. The integration with IFTTT is a clever way to complete a DIY home security system, putting the power in your hands by allowing you to select whatever smart devices fit your needs, and your budget.
Does Notion Stand Up to the Competition?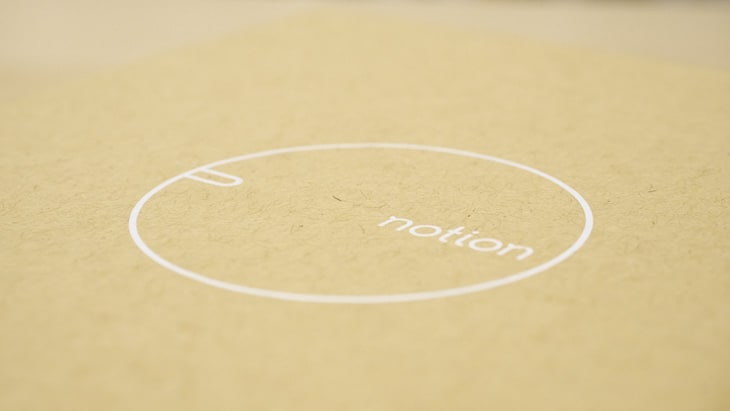 At $149 for a basic startup kit, Notion is on the lower end of the price spectrum for the service it provides. The exclusion of cameras, however, may make them less than ideal for an all-inclusive home security solution. The lack of monthly fees for an unmonitored system is a solid mark in the plus column, though, as it means keeping the system maintained and active won't break the bank down the road.
The thing that sets Notion apart from the competition is the expansiveness and versatility of their offerings. We were impressed by the ease and affordability of adding sensors and bridges to the system, so as you move to larger spaces, or if you acquire additional valuables that need protection, it's easy for the system to grow with you. One thing to keep in mind, however, is that there is no cellular backup for the bridges. So if you happen to lose power or your Wi-Fi goes out, the system becomes pretty much useless. On the plus side, while their integrations aren't vast, we found that the inclusion of IFTTT to be a forward-thinking way to incorporate additional non-Notion security elements into the fold.
Investing in a fully monitored system can be a big commitment for some people, and Notion does a great job of mitigating those fears through flexibility. Upgrading to a 24/7, professionally monitored NotionPRO account runs $15 per month, which puts them in the middle of the industry price-wise. And we loved the ability to cancel the service easily through the app. Making professional monitoring an optional upgrade gave us that little extra assurance in the system, and turning it off when we didn't need it made the service all the better.
See how Notion stacks up against the competition
Notion is a great choice, but there may be better options out there. See how Notion compares to our favorite security systems.
Considering Notion? We Second That Notion
Despite a lack of cameras, Notion makes the most of the elements it offers through versatility and uncomplicated integrations. For the price, Notion is a great option for those looking for a simple, expansive DIY home security system that will keep you in the know about what's going on at your home when you're not there. And, with the option for a fully monitored system upgrade at a reasonable price, Notion sets itself apart from other simple wireless systems.
Frequently Asked Questions
Notion isn't the best-known home security company in the world— yet. Here are the answers to the questions our readers ask us the most.