Keep Out Of Children's Reach: The 4 Most Dangerous Apps for Kids
Not all apps are as child-friendly as they seem.
The handing over of a shiny new smartphone is a coming-of-age ceremony that excites every teenager. For us parents, though, it elicits a mix of excitement and deep concern. We're happy about their newfound freedom, but the potential dangers that come with that freedom give us pause.
Going over the things to know before giving your kid a smartphone might alleviate some of the concern you're feeling. But it's also important to talk to your child about responsible smartphone use, and this includes discussing the apps that are off-limits to them. But to do that, you need firsthand knowledge as to which apps pose the greatest danger to our kids.
Let's take a look at the four most dangerous apps for kids. The last one, in particular, is not as innocent as you might think.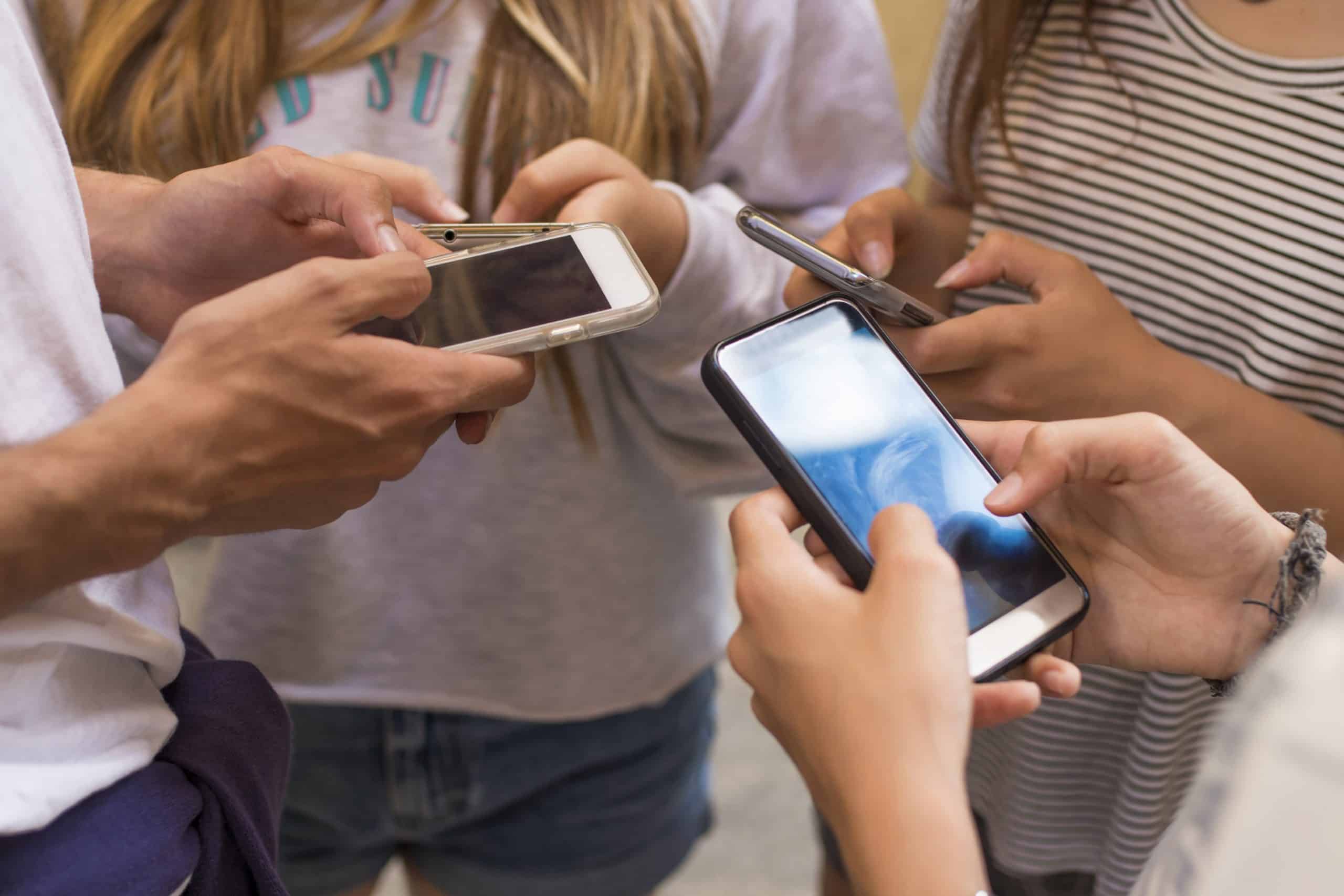 1. Snapchat: Disappearing Messages Create the Wrong Mindset
Snapchat poses many of the same risks to minors as other social media messaging apps do. Online predators might target them through the app, for example, or your child may cross paths with cyberbullies, scammers, or fraudsters.
But Snapchat has one feature that makes it extra risky, and it happens to be the one feature that propelled Snapchat to popularity. We're talking about disappearing messages.
Snapchat messages disappear after a period of 24 hours, or with the correct settings, right after they have been read. That itself is not problematic, but when you think of the fact that making bad decisions is a staple of adolescence, well, you're probably not going to want to let your kid use the feature.
It's easy for teenagers to make bad decisions when they think no one is going to find out, and disappearing messages provide the perfect cover. What they may fail to realize is that it's so easy for the person on the other line to save receipts of their conversations. A single screenshot can literally ruin someone's life.
Moreover, Snapchat provides the perfect venue for the wrong things to go viral. In one example shared by TeenVogue, Hayley, who was 18 at the time, had her topless photos shared on Snapchat by her boyfriend. In less than an hour, the photos had circulated through most of her classmates.
Don't let your child be another cautionary tale; keep Snapchat out of their reach until they've matured.
Further Reading: Social media brings a lot of good in our lives, but could social media be ruining your life too? There's no denying the distraction it causes, not to mention the self-esteem issues that stem from constantly comparing ourselves to others.
2. Discord: Bad Influences Everywhere
There's usually a stark difference between what an app is designed to do versus what it actually does. Case in point: Discord.
Discord is a social media platform wherein members can join communities called "servers" and discuss a variety of topics ranging from video games to art projects and so much more. It's like Slack but less professional and more hobby-oriented.
It has the right idea: it connects like-minded people with similar interests. Teenagers might even be able to pick up good social skills from an app like Discord.
Unfortunately, that may not be the only thing your child picks up. There are servers specifically for NSFW (and certainly not safe for kids) materials, for example. And from what we've seen, many of them aren't picky on who they allow to join.
We created a fake account, and even though we put in 2009 as our birth year, Discord didn't seem to mind that we were joining servers with the NSFW tag.
We also saw servers with content about illegal drugs, stolen identities, blackhat hacking, and other illegal activities.
Discord is the digital equivalent of a sketchy neighborhood. It's not all bad, but the chances of your teenager running into something disturbing is high. Will you let your precious little one walk down the Discord street?
FYI: As of May 2022, at least 22 percent of Discord users belong to the 16-to-24-year-old age demographic. However, according to Discord's terms of service, anyone over the age of 13 can join the platform.
3. Hoop: Dating App That Allows Minors? A Big NO!
It's never a good idea to let minor-aged teenagers use dating apps, and if that app allows both adults and minors to join, that's a double red flag.
That's exactly what Hoop is, although in this case, it's advertising itself as a social media app where users can make new friends. That's why it's rated safe for teenagers on the Google Play Store and 12+ on the Apple App Store.
The truth, however, is that Hoop is a dating app camouflaging as a social app. It's like Tinder meets Snapchat. Users can scroll through profiles of other Hoop users, and if they find one they want to interact with, a simple press of a button connects them through Snapchat.
You can see how that's dangerous for our teenagers, right? Even if they don't actively seek friends through Hoop, other users can see their profiles and try to connect with them. Side note: Letting them put their personal information (name, age, birthday, etc.) on social apps can increase your child's chances of falling victim to identity theft. (Read our identity theft guide for more information.)
It's also very easy to create a fake profile, so even if your teenager reasons that they would only connect with same-aged users, it's still very possible for them to meet online predators.
Just err on the safe side and make Hoop off-limits, at least until they are old enough to pick who to date because, as mentioned, Hoop is a dating app.
4. Yarn: A Not-So-Innocent Reading App
This last one is a bit of a curveball. We all want our kids to spend more time reading than playing video games or using social media. However, there's one reading app you shouldn't let them download. It's called Yarn, and it's not your typical reading app.
Yarn is a reading app much like Wattpad, but instead of e-books, stories on Yarn are told as chat conversations. They are told in imaginative ways where the reader feels like they're snooping through other people's phone chats.
The problem with Yarn is that not all stories are teenager-friendly; in fact, some of them may even encourage appropriate behavior, like being flirty with a crush or even texting lewd messages. There's even an entire genre of explicit stories where details about fictional sexual encounters or illegal activities are told, complete with pictures and videos. It's definitely not the reading app you want to encourage your kid to use.
Yarn is proof that "dangerous apps" come in all shapes and sizes. Even apps that may seem innocent at first can actually be harmful to our children. So this is a reminder to be more alert when vetting which apps we allow our kids to use.
A Final Piece of Advice
The Google Play Store and Apple App Store have millions of apps on them, not to mention downloadable installers from third-party sources. Try as we may, we can't list all the apps that pose dangers to our teenagers and kids.
So what should we do? One thing we've proven effective is the use of parental control software to monitor and control how our kids use their smartphones. It's like the safety gates we used to use when they were little. We put those safety gates up not to take away their freedom, but to keep them from falling down the stairs. In the same way, parental control software doesn't take away their privacy and their freedom to use their smartphones; rather, it prevents them from falling down the slippery slope of dangerous smartphone use and into the hands of a predator.