Lorex Black Friday and Cyber Monday Deals 2023
Exceptional video quality up to 4K
Commercial-grade quality and construction
Several custom recording options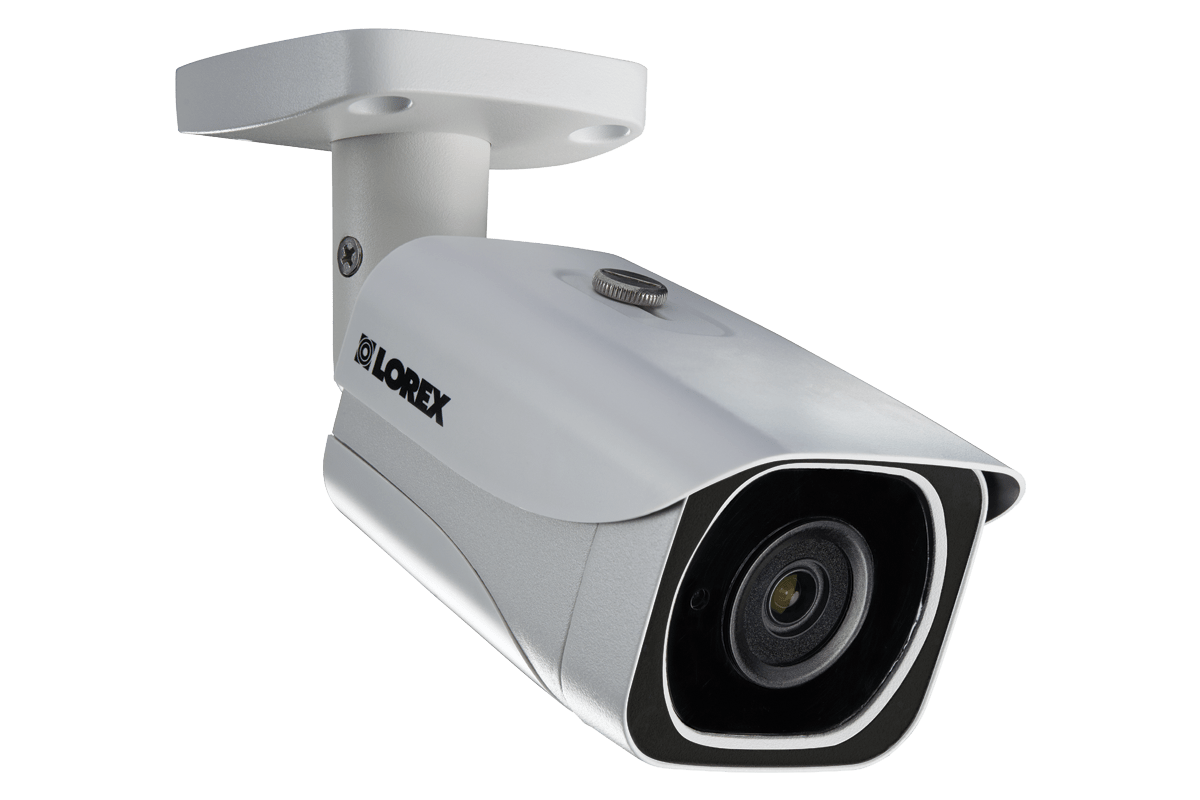 All of our content is written by humans, not robots.
Learn More
By

&

Last Updated
Nov 28, 2022
Very few security camera brands can match the sheer number of security cameras offered by Lorex. Lorex offers hundreds of different security cameras and camera systems, not to mention accessories and other security-related products.
Outfitting your home with Lorex, however, can get expensive really fast. A four-camera system, for example, can cost anywhere from $200 to $500 depending on the camera quality and DVR. An eight-camera system can easily cost you close to $1,000. That's why we relish every opportunity to enjoy discounts from Lorex, especially around special shopping events.
You can probably guess what we're getting at: The Lorex Black Friday and Cyber Monday sale. How much can we save this year? Let's find out!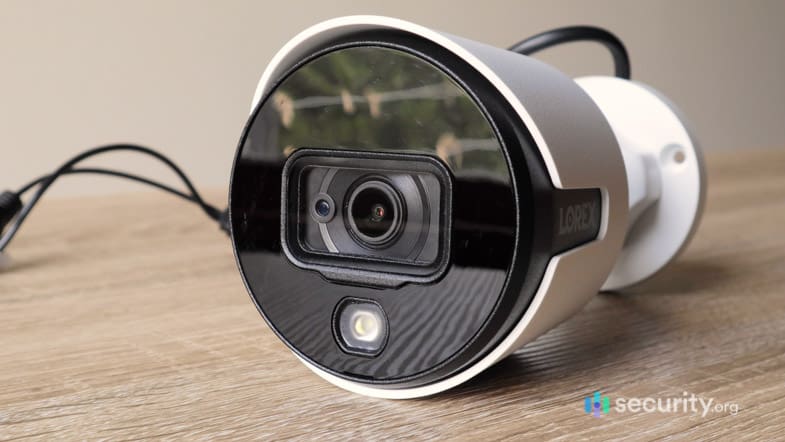 Lorex Black Friday and Cyber Monday 2023 Discounts
Lorex has a Black Friday Blowout Sale and now, the Lorex Cyber Monday Sale is up. Both sales feature a site-wide sale of Lorex's best-selling cameras, with discounts up to 50-percent. Since it's a site-wide sale, we can't put every single item on sale, but we can give you a few prime examples.
| Lorex cameras | Black Friday and Cyber Monday prices | Regular MSRP | Discount |
| --- | --- | --- | --- |
| Nocturnal 3 four-camera system with 4TB NVR | $844.99 | $1,299.99 | 35% |
| Fusion four-camera system with 8-channel NVR | $489.99 | $699.99 | 30% |
| 2K Wire-Free Battery-powered cameras (2-camera kit) | $99.99 | $179.99 | 44% |
| 2K Wire-Free Battery-powered cameras (2-camera kit) with extra battery | $114.99 | $209.99 | 45% |
| Analog Active Deterrence eight-camera system with 20-channel DVR | $599.99 | $799.99 | 25% |
| Analog Active Deterrence two-camera system with 1TB DVR | $199.99 | $274.99 | 27% |
| Fusion 4K four-camera system with 8-channel NVR | $419.99 | $599.99 | 30% |
| Smart Deterrence four-camera system with 8-channel NVR | $469.99 | $699.99 | 33% |
FYI: Want to see how Lorex stacks up to other top contenders in the security camera space? If so, check out our latest Arlo vs. Lorex comparison guide to get the scoop!
Aside from markdowns, though, Lorex rewards shoppers with special promos. For one, shoppers can finance their purchases through Klarna and Affirm with zero-percent financing for up to 36 months. The return period is also extended up to January 31, 2023, and some orders can be shipped at no cost.
Site Crashers: Another Lorex Special Sale
If you're looking for the best Lorex deals, you should also put Site Crashers on your radar. Site Crashers are limited-quantity deals of epic proportions.
There's actually a rather amusing story behind that name. In 2013, Lorex's website experienced technical difficulties due to the abnormal influx of online traffic.
The root cause was, if you can believe it, Lorex's crazy Black Friday offer that included a $1 camera, $49.99 four-channel DVR system, and $99.99 16-channel DVR system, all available in limited quantities. Even crazier is the fact that Lorex offered its customers 25-percent off products as an apology to the technical problems.1
Since then, Lorex watered down its Black Friday deals, but Site Crasher deals still happen and they are still nothing to sneeze at. For example, one we spotted this year is a pack of two 2K Wi-Fi security cameras for just $69.99.
Since Site Crashers are offered at limited quantities, you'll have to act fast when they drop to get the biggest discounts.
Note: Lorex's pricing is competitive, especially if you're looking to buy a security camera system with multiple cameras. Add to that the fact that Lorex systems often come with DVRs, so you don't have to pay for cloud storage anymore.
Save Even More With The Lorex Outlet Clearance Sale
Now, if you are looking for even more ways to save, and you don't mind using refurbished products, you can save even more with the Lorex Outlet Clearance Sale. Basically, this sale features refurbished products. Don't worry, Lorex tests and checks them beforehand, and they come with a one-year warranty just like brand-new Lorex cameras.
Refurbished products are already more affordable than brand-new ones, but with this sale, you can slash an extra 50-percent off the price of refurbished Lorex cameras.
A Guide To Lorex Cameras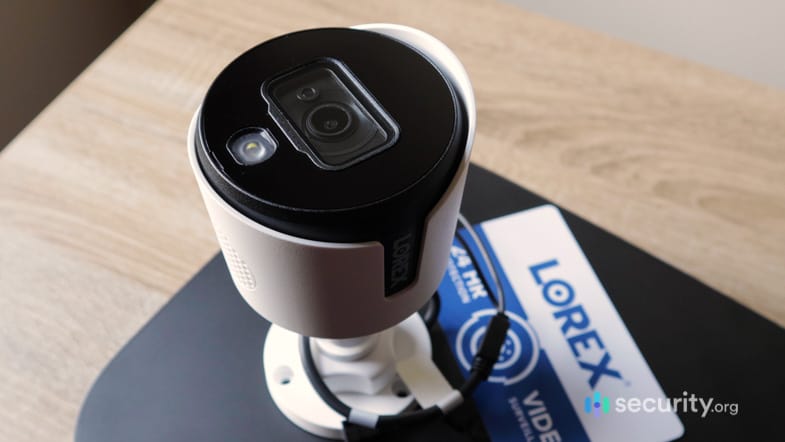 Now, we know that all the options on Lorex's website can be overwhelming; we were overwhelmed ourselves when we picked a Lorex security camera system to review. Thankfully, Lorex made it a little easier to pick by dividing its cameras into four categories:
Analog security systems: Analog security systems are the most economical camera systems from Lorex. Analog systems consist of cameras and a DVR, which are all connected together by coaxial BNC cables.
IP security systems: IP security systems include IP cameras and a DVR. The IP cameras connect to the DVR via Ethernet cables, which allow for faster data transmission than analog systems.
Wire-free security systems: Wire-free security systems consist of battery-powered Wi-Fi cameras. They are literally wire-free, which eliminates the need for wire management.
Nocturnal security systems: Nocturnal security systems are Lorex's flagship camera systems. Nocturnal cameras have a 4K video resolution, higher than any other Lorex camera. To match the performance of Nocturnal cameras, Nocturnal security systems come with Nocturnal DVRs, which Lorex designed to be able to support 4K recording.
What We Think Of Lorex Cameras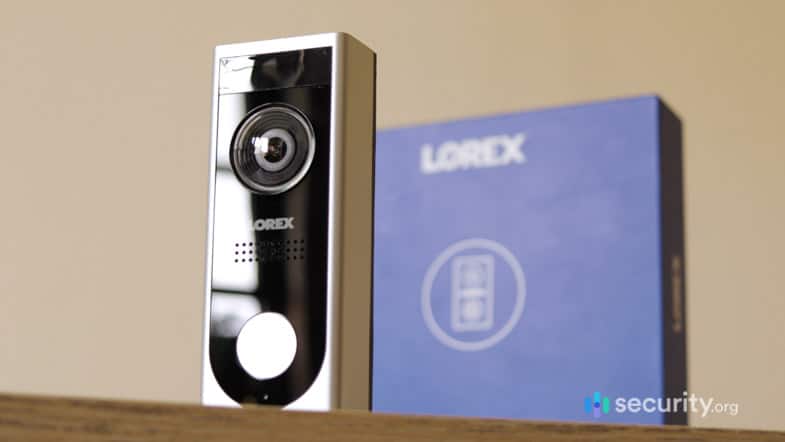 We haven't tested all of Lorex's cameras, but we have tested the Nocturnal 4K Ultra HD 8-Channel Security System from Lorex, which included a one TB hard drive and four cameras, along with the compatible cables, mounting kits, power adapters, and other accouterments. You can read more about our experience with the system in our Lorex review.
What we really liked about this camera system is that it didn't require monthly fees. Since all of our footage was saved to the hard drive, we didn't have to pay for cloud storage; rather, we just backed up the footage onto our Google Drive. The cameras shot in 4K, which is twice as clear as our industry standard of 1080p HD, and we only got alerts when the cameras detected people and cars.
However, we didn't love everything about the Lorex system. Without professional monitoring as an option, we had to pay attention to all of our notifications, although again, this saved us from paying steep monthly fees. The same was true with installation; we had to install the system ourselves, although this wasn't too difficult. Finally, Lorex's customer support was lacking, especially on Sundays. But all in all, Lorex is a great option for the DIY home security customer who's not afraid of getting their hands dirty.
In Conclusion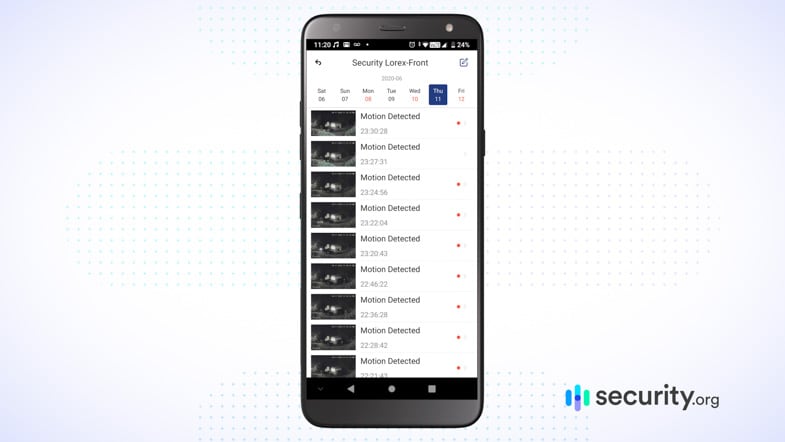 Lorex delivers yet another impressive Black Friday and Cyber Monday sale in this year's Black Friday Blowout Sale, Cyber Monday Sale, Site Crasher deals, and Outlet Clearance Sale. All of these special sales offer deep discounts on a wide variety of Lorex cameras.
If you're looking for even more savings this Black Friday and Cyber Monday season, read our home security Black Friday deals page or our security camera Black Friday deals page. You wouldn't pay full price for a car if you could get a discount, so why should you pay full price for home security?