Home Security Black Friday and Cyber Monday Deals 2023
2023 Black Friday Home Security Deals
Verified
You've done all the research and now you're ready to buy a security system to protect your home. But wait — if you're in the market for a home security system right now, chances are, you'll be able to save big on some of the top brands. That's because Black Friday and Cyber Monday deals are here, and they offer some of the best security system prices of the year.
For a closer look at the deals, click the links below, but keep on reading for a higher level overview of your potential savings.
Black Friday and Cyber Monday Savings In 2022
Black Friday and Cyber Monday are two of the biggest shopping holidays, and we're excited to tell you how and how much you can save this year from your favorite home security brands. From abode to Wyze, here are all the Black Friday and Cyber Monday deals and discounts you can expect this year.
ADT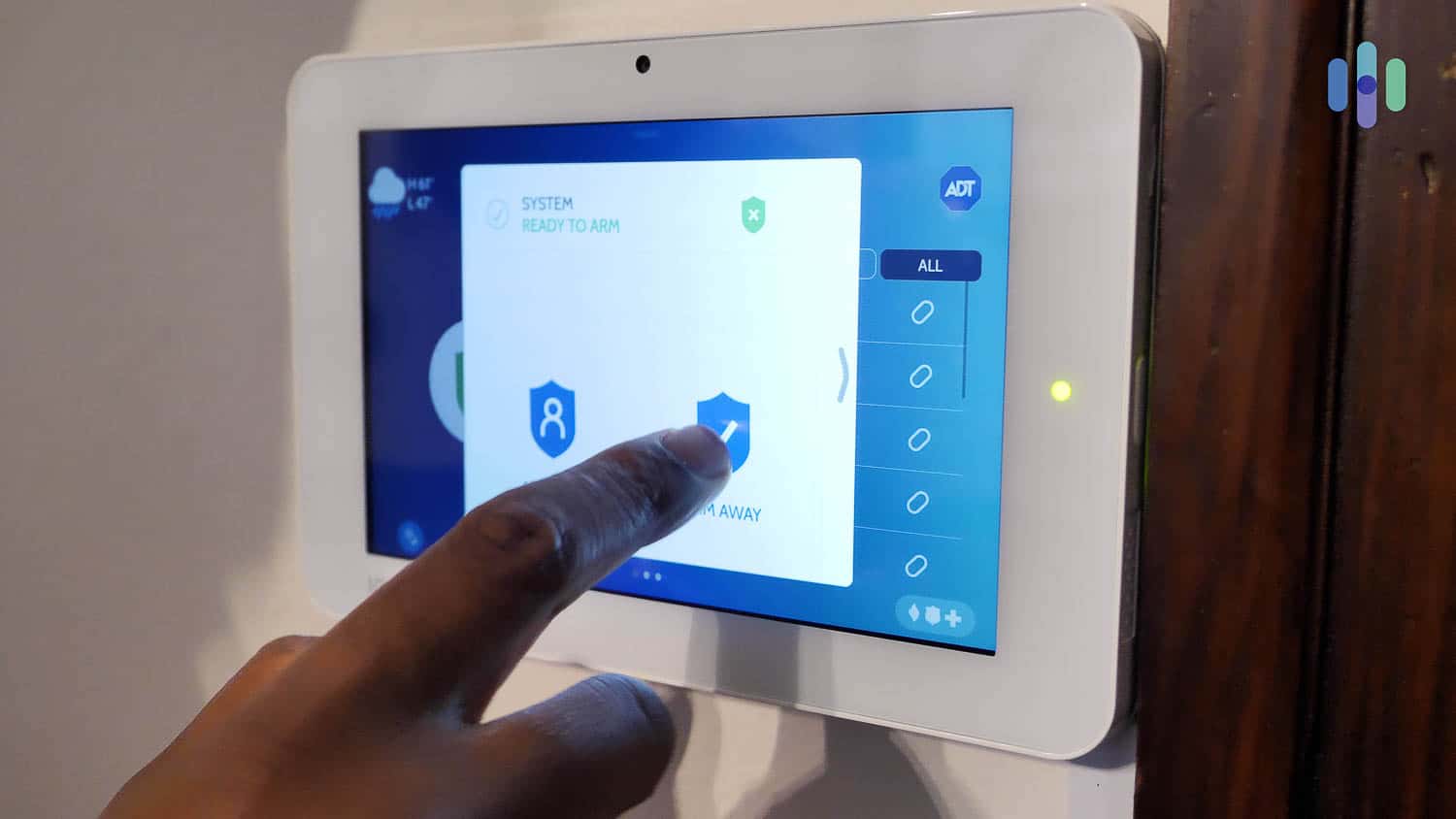 Where to look for deals: ADT website or talk to an ADT sales rep
ADT's Black Friday sale this year is bigger than ever: You can save up to 20-percent on ADT's online packages. In previous years, the discounts were capped at 10-percent, so the savings this year are extra-big. 
In addition to that, customers who buy an ADT package with video monitoring will receive a free Nest Doorbell, outdoor Nest Cam, and Nest Hub. These freebies cost over $400 in total.
To find out how much an ADT system will cost you, and how much you can potentially save, read our ADT pricing page.
Tip: Aside from its traditional security systems, ADT offers DIY, self-monitored systems under the brand name Blue by ADT. Learn more in our Blue by ADT review.
SimpliSafe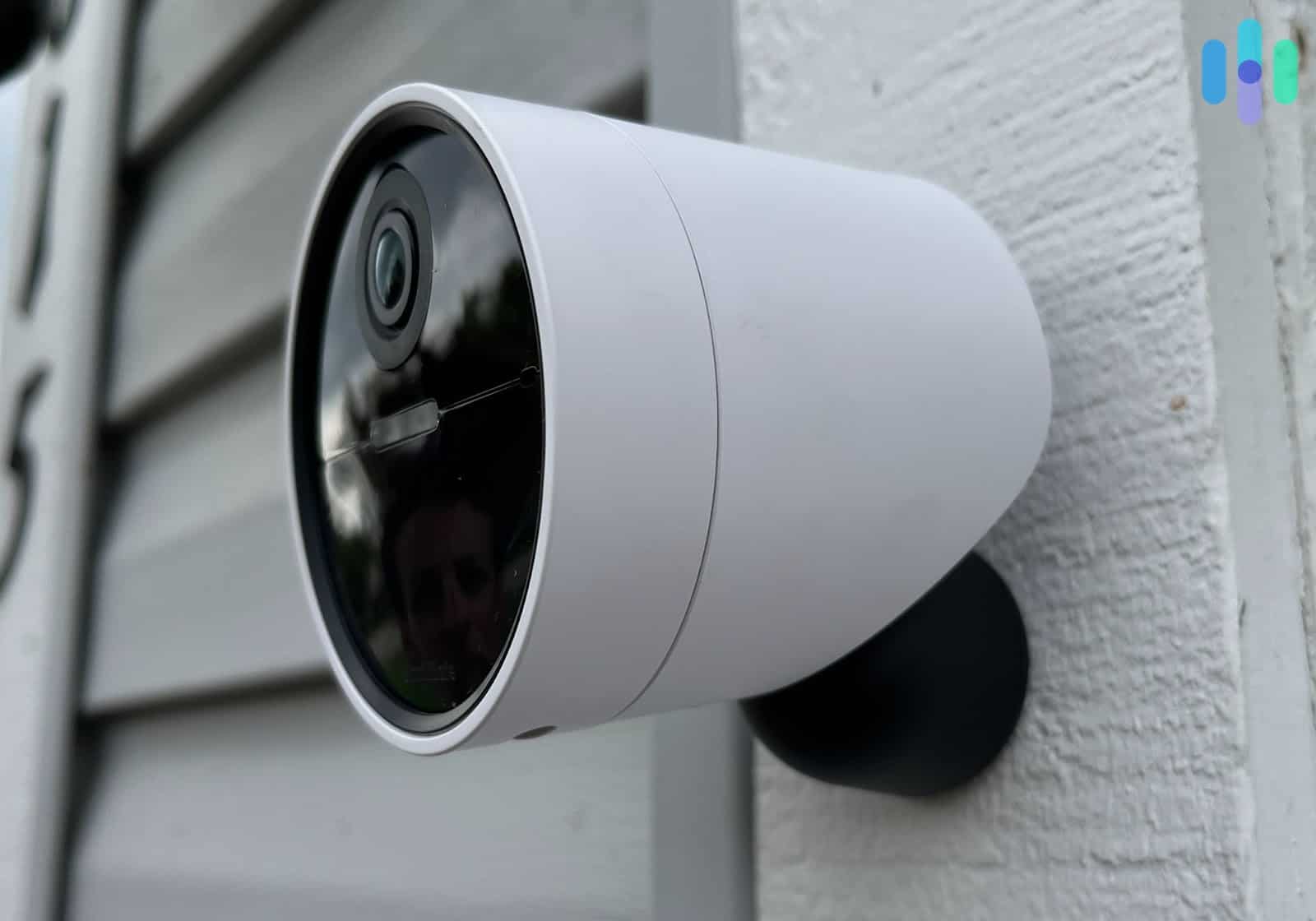 Where to look for deals: SimpliSafe's website and Amazon
If you check out SimpliSafe pretty much any time of the year, you'll find a deal for at least 20-percent off a new system. However, around Black Friday and Cyber Monday, that discount usually balloons to about 40- to 60-percent off.
Right now, all SimpliSafe security system packages are up 50-percent off, plus they all include a free indoor camera. The discount also applies to customized packages.
That's just the start, though. If you want an extra 10-percent off (for a total of 60-percent), just sign up for the Interactive monitoring plan free trial at checkout and enjoy the additional discount.
With the 60-percent discount, you can get a basic security system package called The Foundation for less than $100, and that's the best price we've seen from SimpliSafe all year round.
Before hunting for more SimpliSafe deals, check out SimpliSafe's pricing and our SimpliSafe review for more information.
Vivint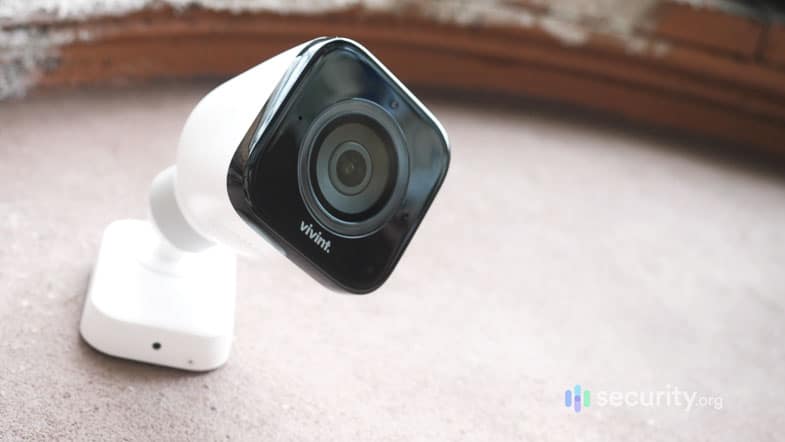 Where to look for deals: Vivint's website and social media pages or contact a Vivint sales rep
Vivint's deals for the month of November shifted around a bit. They started with a $50 store credit, then offered three months of free monitoring. On Black Friday, they gave customers free professional installation. 
Right now, Vivint's website isn't showing any more deals, but if you call Vivint now, you may be able to get a special Cyber Monday offer.
abode
The top security system from abode is called iota. You can read our abode iota review for more information, but essentially, it's a security system built around a hub with an integrated security camera, motion sensor, and siren.
The iota system had been a highlight of abode's Black Friday and Cyber Monday deals in the past few years, and it seems to be the case again this year. The company is currently offering a Black Friday Bundle (extended through Cyber Monday) that costs $249 but is originally $500. This kit includes the original Gateway hub, a keypad, and two mini door sensors. It also comes with a free Abode Cam 2, two Smart Color Bulbs, and a month of free professional monitoring (a $20 value).
On top of that, dozens of other abode components are up to 60-percent off.
If you want to learn more, read our abode pricing page.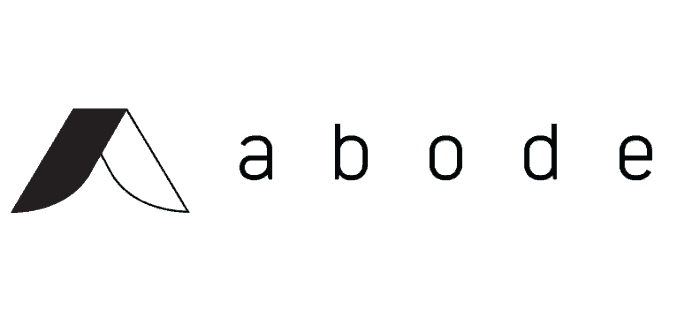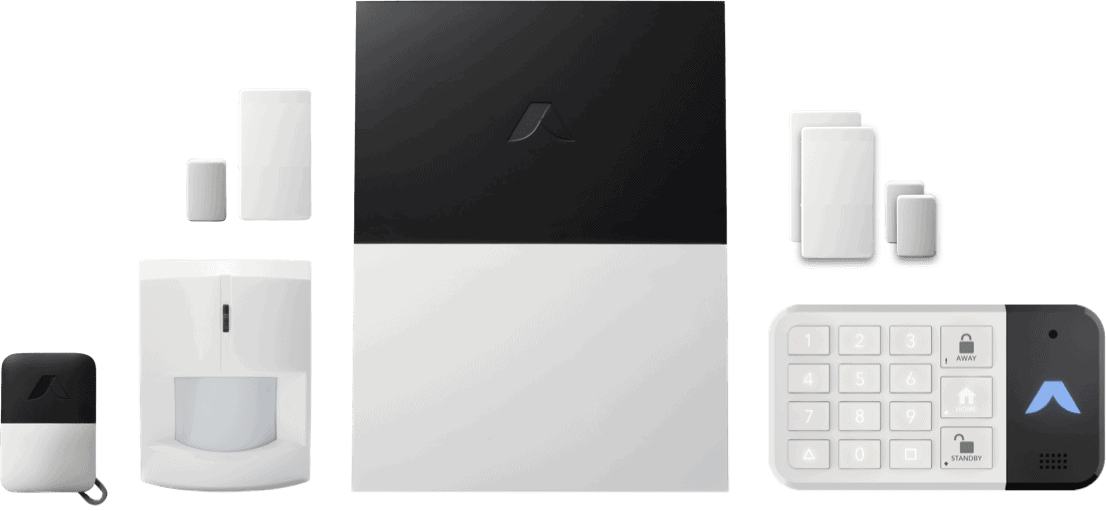 Frontpoint
Where to look for deals: Frontpoint's website
Frontpoint is hands-down one of the best home security systems. You can read all about our experience living with a Frontpoint system in our in-depth Frontpoint review.
Frontpoint systems are already affordable. A starter kit costs as low as $129. However, around Black Friday and Cyber Monday, Frontpoint usually offers additional discounts. Last year, for instance, prices for Frontpoint systems were down by up to 35 percent, and on top of that, customers who bought during that time got a free doorbell camera.
For Black Friday this year, the discounts went up to 60-percent off. However, that offer is no longer available. It was replaced by the Cyber Monday deal which will shave off $125 from your cart total if your purchase is over $350. In addition, security systems and components are up to 50-percent off. With this deal, you can build a customized Frontpoint system for a lot less.
Alder Security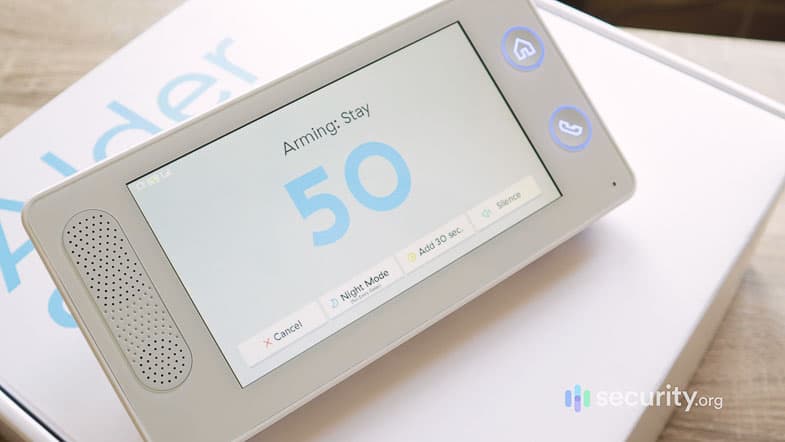 Where to look for deals: Alder's website or talk to an Alder sales rep
Alder has had some interesting Black Friday deals in the past. In 2018, it offered to match any Black Friday security deal if you contacted its sales team and showed them the quote you got from other companies.1 The following year, it let new customers get an Alder system with a $0 upfront fee, in addition to giving them a free indoor camera. What kind of deals will the company come up with this year? We don't know. Alder is still mum on the subject, but we're hoping to see discounts on its security systems. That would complement Alder's free professional installation offer perfectly.
Cove
Where to look for deals: Cove's website
It's not just Black Friday for Cove this year, but Black November. Its special offer, which is 65-percent off all new Cove security systems and a free indoor camera, will be available throughout the month.
This deal is exactly the same as last year, and the best part about it is you don't have to rush to get it. It's up for the whole month, so you can take your time, research how to maximize a Cove home security system, and decide exactly which components to get for the best protection. After all, you'll want to purchase all the components you need at once to take full advantage of the sale.
Read all about how much Cove's systems cost on our Cove pricing page.
Ring Alarm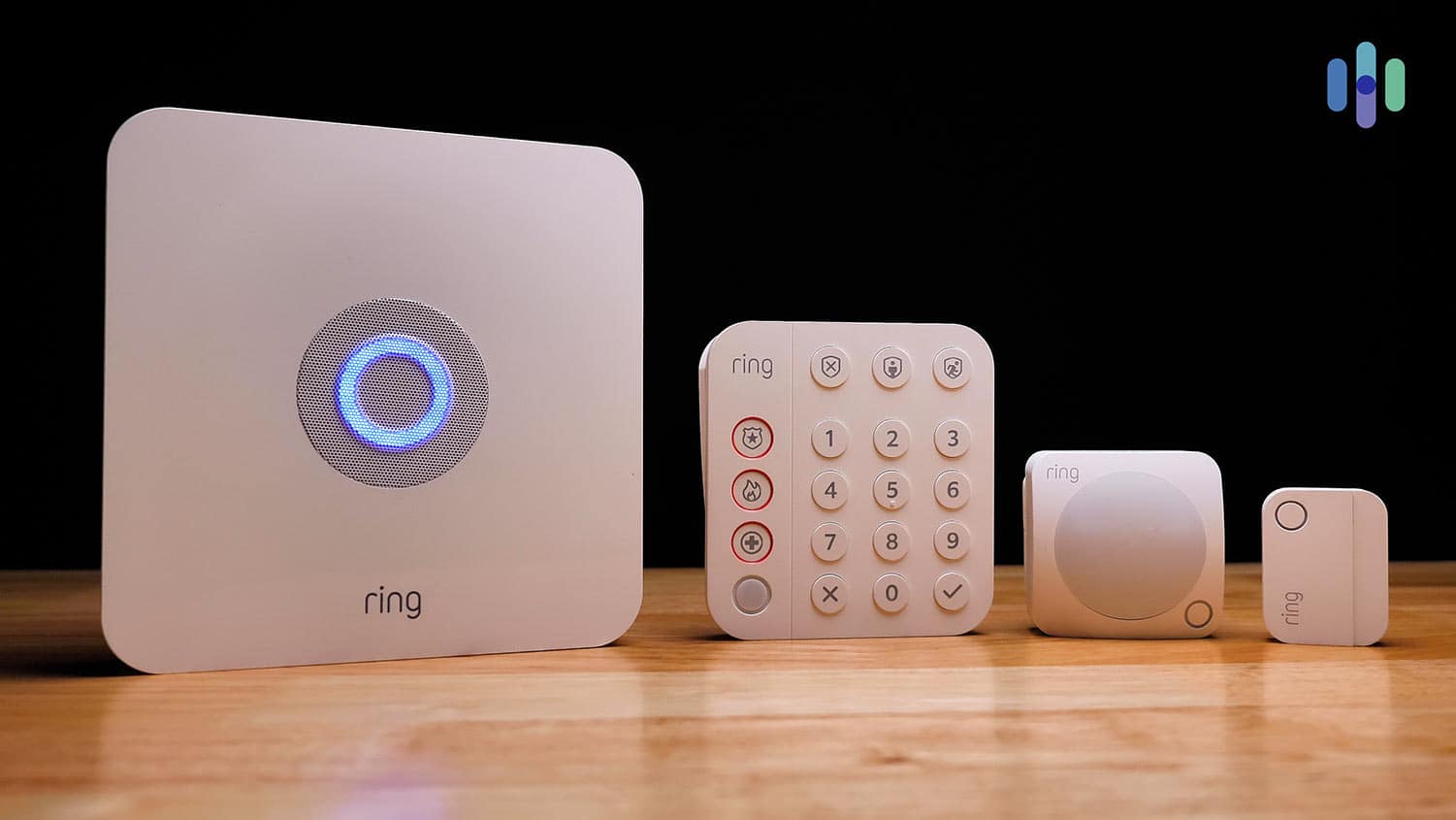 Where to look for deals: Ring's website and Amazon
Ring is easily one of the best DIY security systems, and if you're looking to get onboard this year, you can buy a Ring security system for up to 41-percent off the regular price. Just head over to the Ring website or Amazon, which acquired Ring in 2018.
One of the noteworthy Ring systems on sale is the Ring Alarm 14-piece kit. This kit normally sells for $389, but you can snag it right now for only $269 and receive an Echo Dot along with your security system. 
To learn more, check out our full Ring Alarm review and our detailed roundup of Ring's Black Friday deals.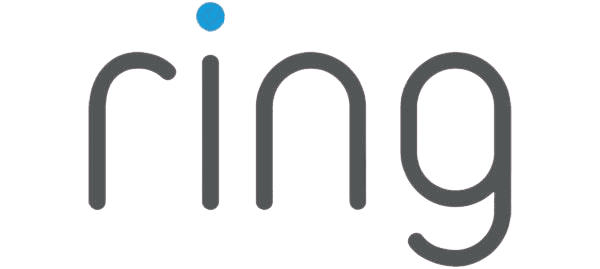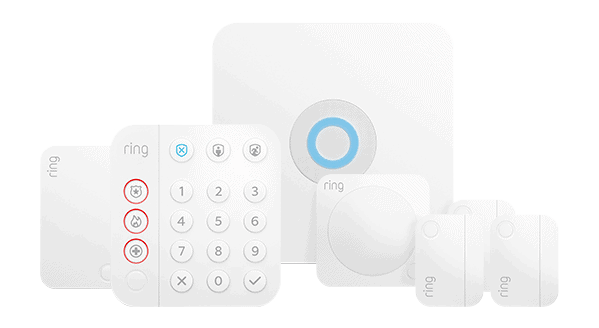 Lorex
Where to look for deals: Lorex's website, Amazon, and other online retailers
Lorex is one of the best security camera brands, and its Black Friday sale is much-awaited year after year simply because of how big they get.
This year, Lorex is offering tons of discounts. You can enjoy up to 50-percent off site-wide, plus additional savings are available from Site Crasher deals. Funny story: Site Crasher deals started in 2013 when Lorex's website literally crashed because of how big the discounts were.
Aside from discounts, you can enjoy free delivery, zero-percent financing, and an extended return period.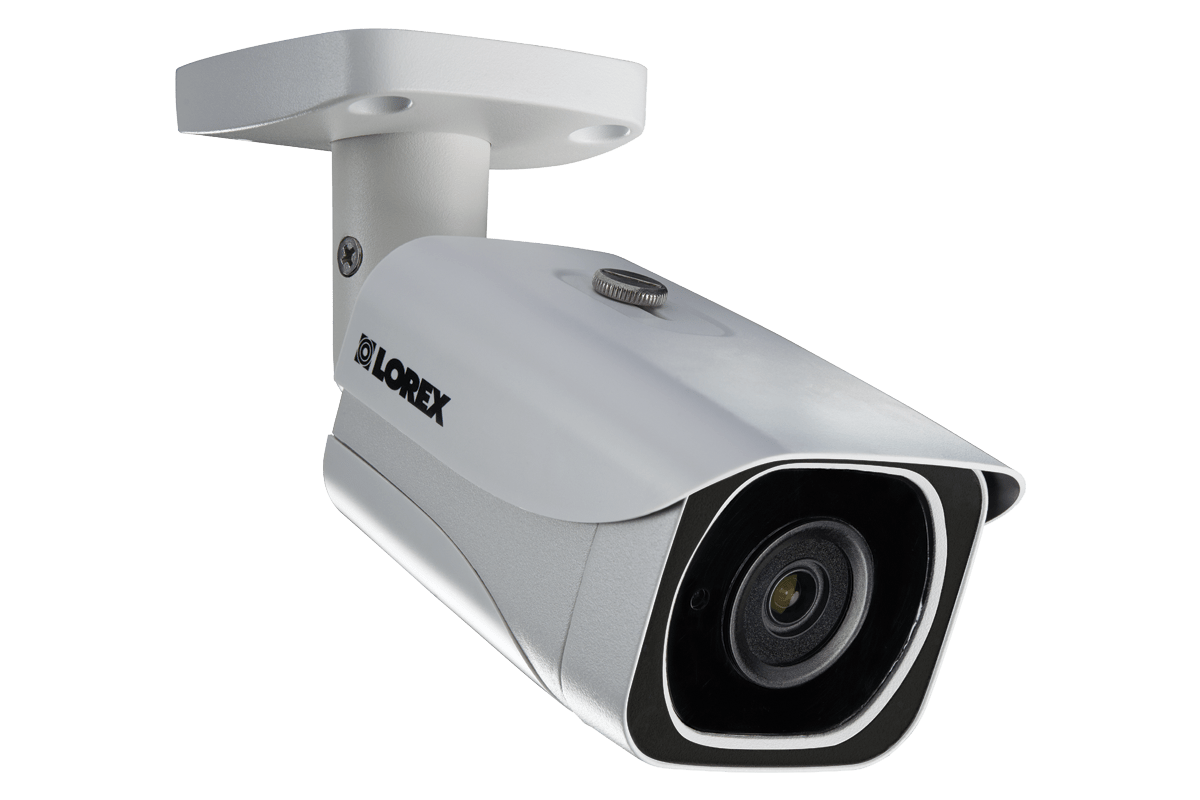 Eufy
Where to look for deals: Eufy's website or Amazon
Eufy's Black Friday deals often involve price drops on its robot vacuums; not really home security-related. However, this year, we're already seeing markdowns on Eufy's most popular security cameras, like the SoloCam S40, eufyCam 3, and Floodlight Cam 2 Pro.
Those cameras are up to $200 off, so head over to eufy's website to check out their deals.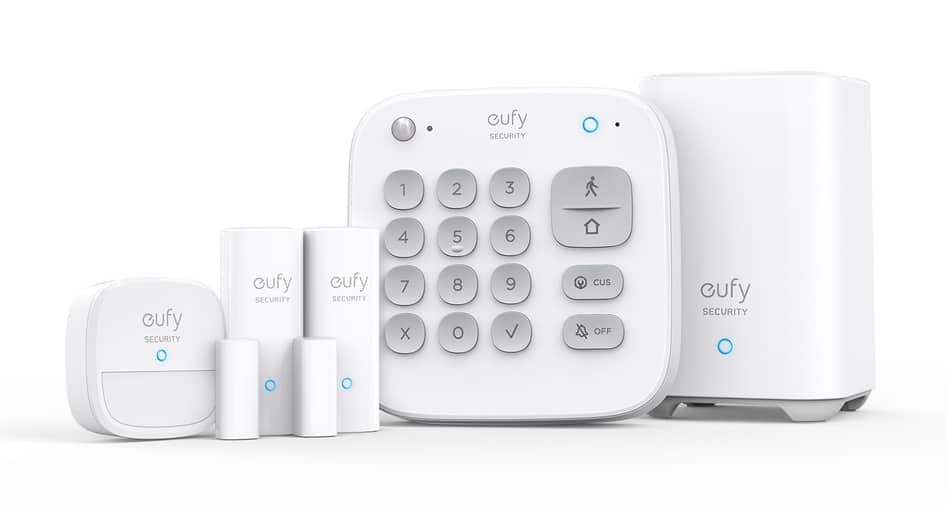 Fortress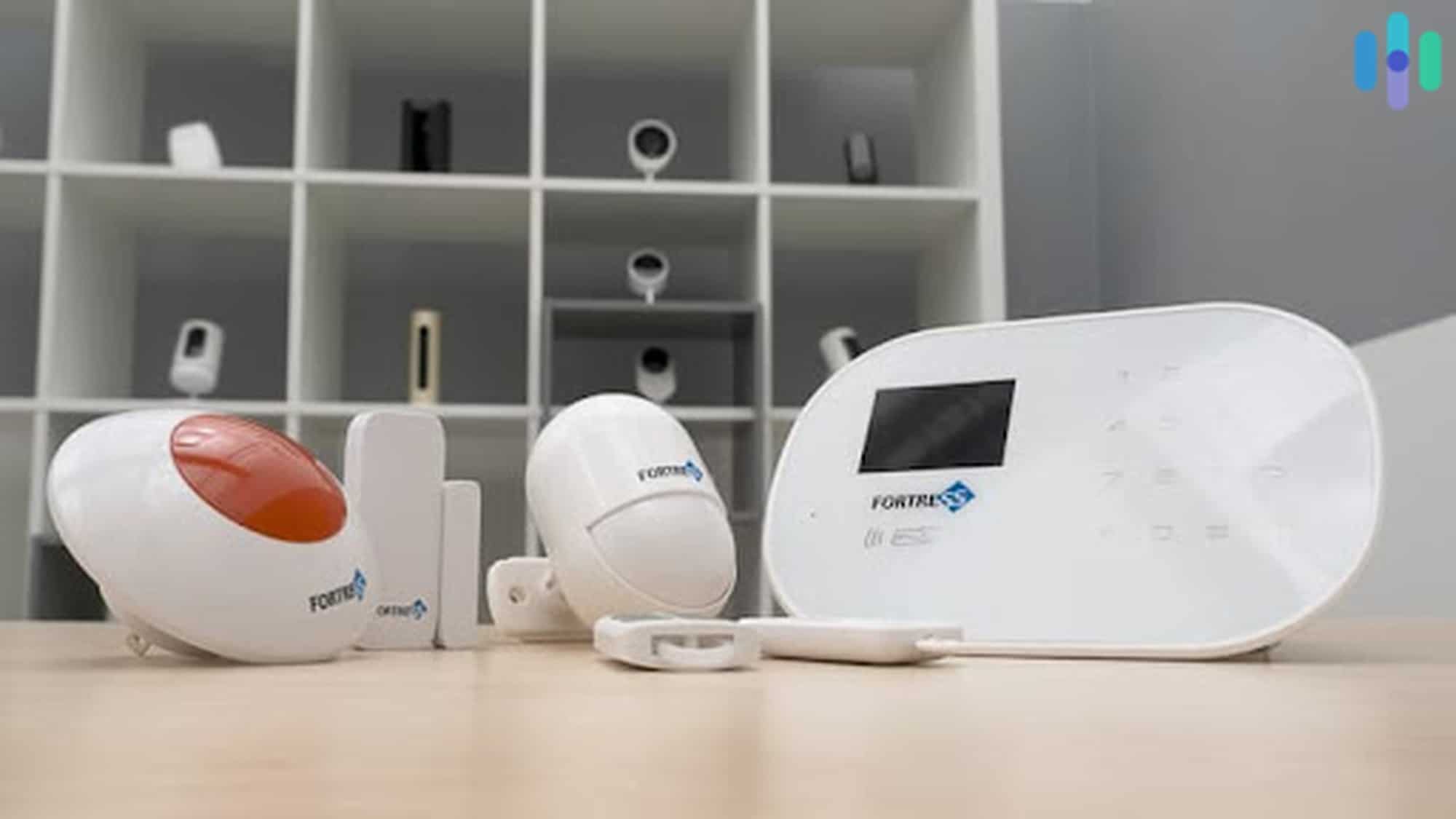 Where to look for deals: Amazon and other third-party retailers
Sure, Fortress's online store hasn't had a Black Friday sale in about five years, but that doesn't mean you can't buy Fortress products at discounted prices. This Cyber Monday, check out Fortress prices on third-party retailers like Amazon and Walmart to see if any deals are available.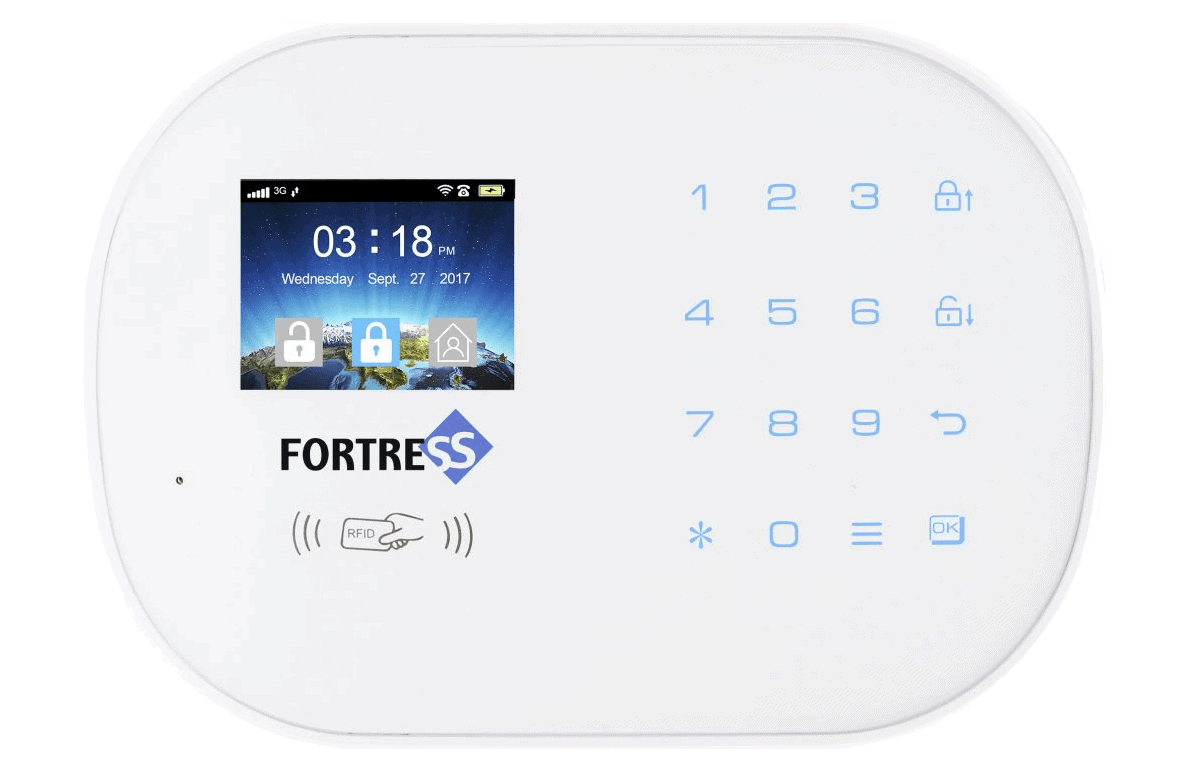 Link Interactive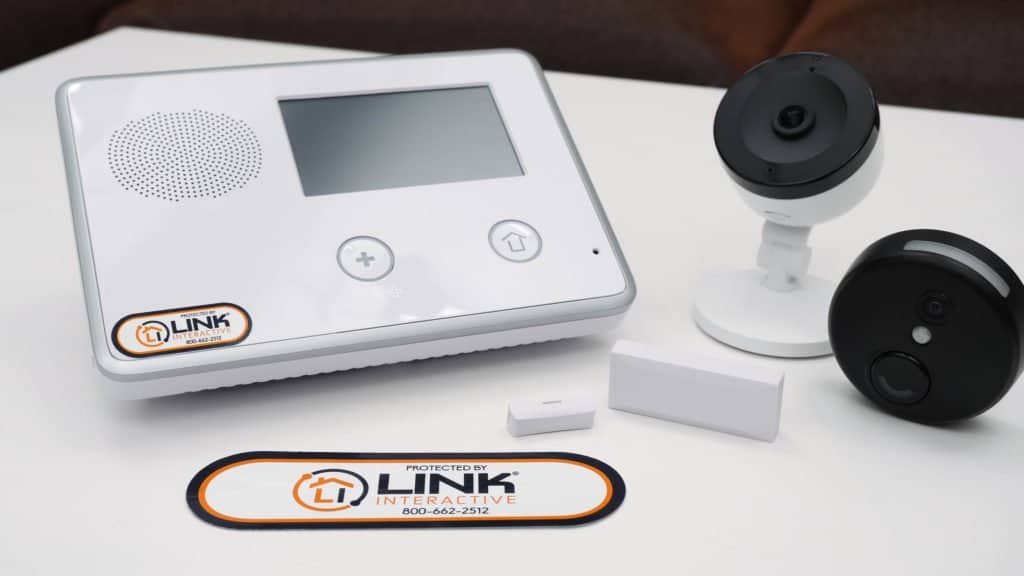 Where to look for deals: Link Interactive's website
It's not exactly a Cyber Monday deal, but you can get up to $350 off your Link Interactive security system using the code Fall22 at checkout. This is a bit similar to last year's Link Interactive Black Friday deal, which gave users up to $400 off.
Kangaroo
Where to look for deals: Kangaroo's website and Best Buy
Kangaroo didn't announce a Black Friday deal this year, and no Cyber Monday offer is in sight either. However, Kangaroo partnered with Best Buy to sell its products, and there are discount vouchers and special deals from Best Buy. For example, a two-pack Kangaroo security camera system that usually costs $99.99 now costs just $49.99 from Best Buy. Be sure to check out other deals available from the retailer.
Night Owl
Where to look for deals: Night Owl's website
A visit to Night Owl's website tells us that there's a 15-percent discount up for grabs; plus by signing up for their newsletter, you can shave off up to $110 from your first purchase. 
To get the 15-percent discount, just enter the promo code HOLIDAY15.
Notion
Where to look for deals: Notion's website
Notion is a one-of-a-kind home security and home monitoring solution that uses an all-in-one sensor that can detect entry, fire and carbon monoxide, water leaks, and extreme temperature changes. It also offers professional monitoring, and right now you can get three months of free monitoring. Professional monitoring typically costs $10 per month, so that's a $30 savings right there.
Scout
Where to look for deals: Scout's website and social media pages
Scout just launched a new indoor camera, and although it's not a Black Friday discount technically, you can save over $200 if you purchase a basic security system that includes the new camera. 
The normal retail price of the four-piece system is $518, but this deal lets you buy it for only $299.
Swann
Where to look for deals: Swann's website
Swann's Black Friday and Cyber Monday offer this year is 25-percent off its best-selling cameras. It doesn't exactly mention which cameras are the best-sellers, but if you're shopping from Swann today, use the code BEST25 at checkout to see if the discount is applicable. 
Wyze
Where to look for deals: Wyze website and Amazon
Wyze released a total of 11 deals for Black Friday and Cyber Monday, one every day until Cyber Monday (today!). In addition, there's a different set of "Door Buster" deals every day, which saves users up to 80-percent on Wyze products. 
The best deals you can get on Wyze security equipment are a free Wyze Cam v2 (valued at $20) if you purchase a Wyze Cam Plus annual subscription and $40 off the Wyze smart lock. You can also purchase a Wyze Cam Pan for 43-percent off or buy a smart lock, video doorbell, and chime package for $30 less than the original price.
Summary
That about does it for the best Black Friday and Cyber Monday 2022 deals on home security systems! If you haven't made a decision on which security system to buy yet, check out our guide to home security systems as well as our list of the best security systems.