ExpressVPN Black Friday and Cyber Monday Deals 2022
Based in British Virgin Islands, so not subject to international surveillance alliances' jurisdiction
Over 2,000 servers in 160 locations
Split tunneling available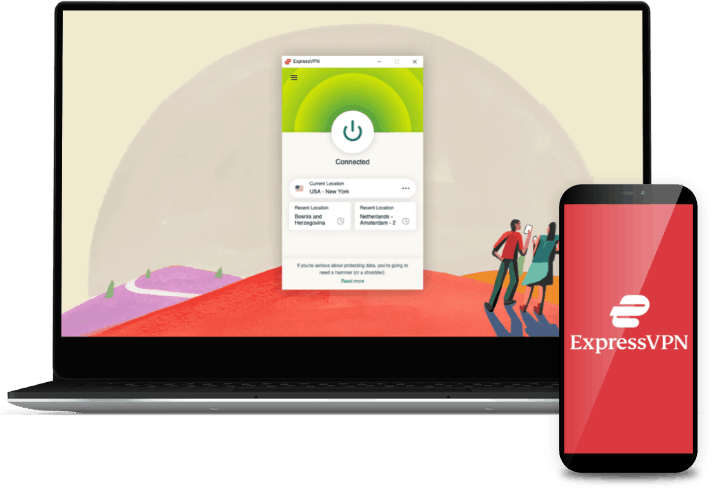 You know that old saying: You get what you pay for. We find it to be true more often than not, and it's certainly true when it comes to ExpressVPN. We got everything we expected when we signed up with ExpressVPN, plus a few nice extras. Still, when it comes to VPNs, its prices are some of the steepest. Luckily, Black Friday and Cyber Monday are just around the corner, and we happen to know that not only does ExpressVPN have a deal, but that this year, it started offering that deal early. Read on to find out exactly what we've uncovered.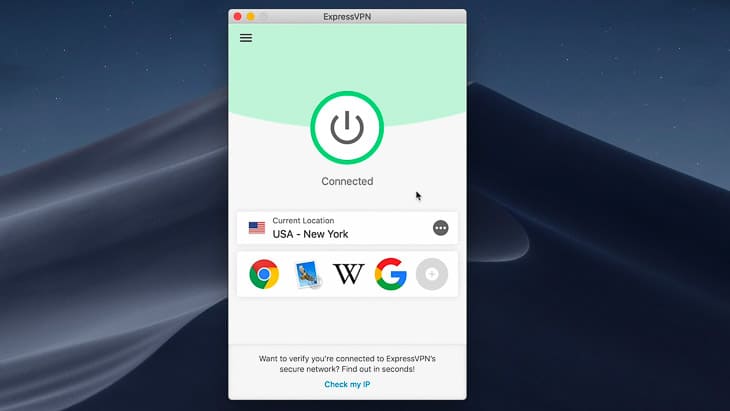 Black Friday and Cyber Monday Deal
Let's be honest: ExpressVPN can be a little cagey when it comes to deals. It doesn't even offer a free trial month to check out its services, just a 30-day money-back guarantee after you've made a purchase. That means that any time ExpressVPN offers a discount, it's newsworthy.
So let's just get right to it. For Black Friday this year, ExpressVPN is adding three months of free VPN service to its 12-month plan. That means that if you buy the 12-month plan, you'll actually get 15 months of ExpressVPN. The even better news is that you can get the deal now, so you can use ExpressVPN to keep yourself safe when you do your online shopping come Black Friday. Cybersecurity experts, ourselves included, recommend using a VPN when shopping online to avoid falling victim to cybercriminals and fraudsters.1
How much exactly does ExpressVPN cost? Here's the latest rundown.
ExpressVPN Plans
| Subscription plan | Price | Monthly rate | Savings |
| --- | --- | --- | --- |
| One month | $12.95 | $12.95 | 0 percent |
| Six months | $59.95 | $9.99 | 23 percent |
| 12 months | $99.95 | $8.33 | 36 percent |
FYI: The extra three months will activate automatically if you purchase a 12-month plan. If you add those months to the equation, it will be like you're paying only $6.66 a month for the first 15 months, 50-percent off of the one-month plan.
The ExpressVPN Package
So during the holidays you can get a full 15 months of one of our best VPNs for just $99.95. We've found that ExpressVPN comes with all the basics we expect from a high-quality VPN, like:
A kill switch that killed our web browser when our VPN connection was lost
Access to Netflix, Spotify, and Hulu no matter what country we were in
Split-tunneling so we could access public and private servers at once
Compatibility with Windows, Mac, iOS, and Linux so we could use it across all our systems and devices
We also enjoyed more important advanced features not offered by all services, including:
Access to thousands of servers in 160 locations so we always had a fast connection, even when we were traveling
Coverage on all our devices including Xbox, Playstation, Nintendo Switch, and FireTV
FYI: Many countries restrict access to apps and online services we normally take for granted. For instance, China blocks YouTube, Facebook, Google, and even Wikipedia, Netflix isn't available in Syria, and many African countries have banned Spotify. However, because VPNs can tunnel to servers outside the country, you can access all the content you're used to, no matter where you are in the world.
ExpressVPN keeps our smart homes safe, too. We're adding more and more smart devices to our homes all the time—clocks, coffee makers, window shades, even pet feeders. And pet feeders can be just as vulnerable to hacking as cell phones and laptops. Who knew we had to worry about Fido? ExpressVPN encrypts communications between our appliances and the Internet through a VPN-enabled router or even a virtual router, ensuring we're always completely secure.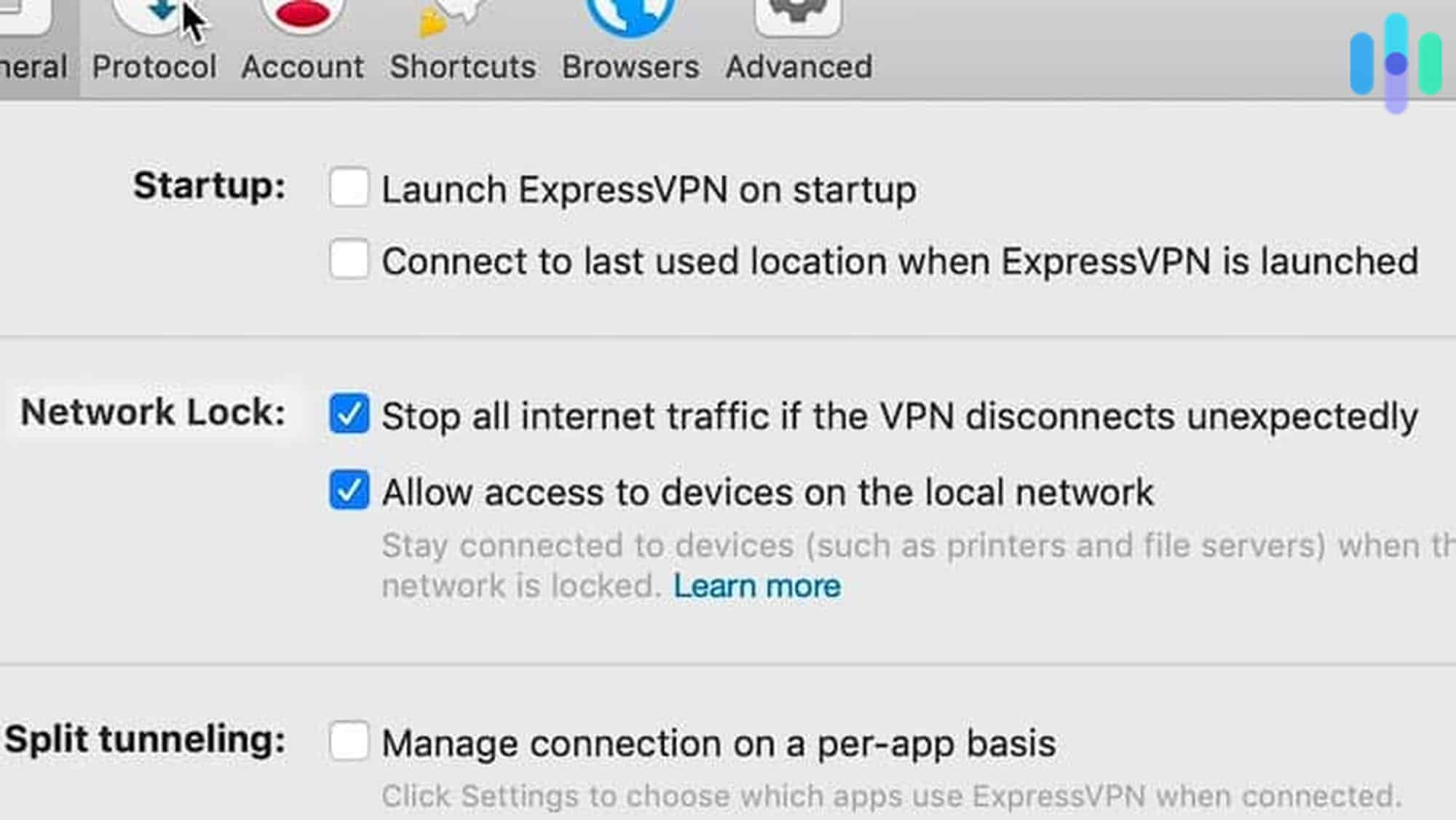 Of course, we know all the ins and outs of VPNs, but for those who don't, ExpressVPN also offers handy guides and a regularly updated blog that offers tips and suggestions on new ways to put the technology to use. Learn how to save money on your monthly internet bill, how to surf the dark web safely, and how to check your VPN for leaks. The blog even includes an updated list of the countries that have a habit of banning websites, a solid reference for frequent travelers like us.
Did You Know: Our smart homes, which run on our Internet of Things devices, can be even more vulnerable to hacking than our cellphones and laptops, because every connected device, even a lightbulb, offers another potential way into the central hub that controls them all. Once hackers gain access to our networks, our lights, our refrigerators, even our security systems become vulnerable to attack.
Recap
With no free trial, if you feel the need to test ExpressVPN out before your commit, you'll have to go with a full price one-month subscription. But take our word for it: ExpressVPN's Black Friday and Cyber Monday deal offers a great product at a price that makes it plenty competitive with the other VPN services out there. You'll get all of ExpressVPN's exceptional features plus a few bonus perks, all for over half off its normal monthly price. Remaining protected online and saving money at the same time is the best deal of all, so to learn more, read our ExpressVPN review or our page on ExpressVPN's costs.