ExpressVPN Pricing: Subscription Options 2023
You've heard of ExpressVPN, but how much does it cost?
Based in British Virgin Islands, so not subject to international surveillance alliances' jurisdiction
Over 2,000 servers in 160 locations
Split tunneling available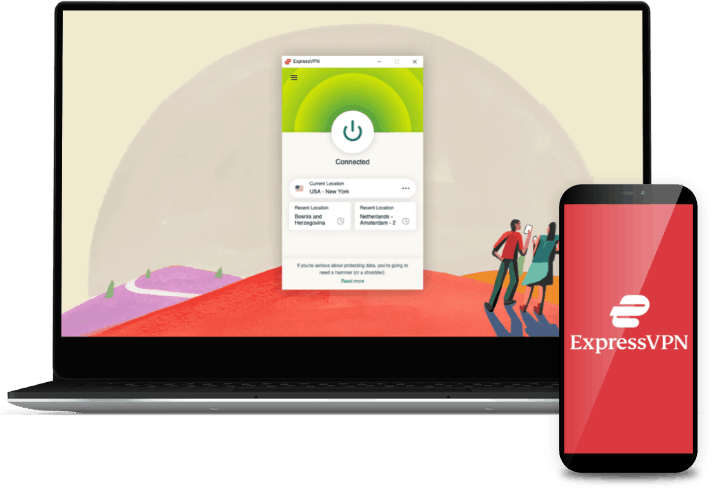 All of our content is written by humans, not robots.
Learn More
By

&

Last Updated
Jan 27, 2023
Recent Update: 1 week ago
ExpressVPN started the year with an announcement that it has reached over four million active subscribers.
ExpressVPN, which has now over four million active subscribers, has proven itself to be a true leader in the VPN space. Not only does it deliver an easy-to-use VPN for everyday applications, it also provides highly sought-after features like lightning-fast speeds, impenetrable encryption, and top-notch IP address protection. Additionally, ExpressVPN is the first on the market to provide a VPN-ready router with easily-customizable connection and network settings.
That said, ExpressVPN is not really the cheapest VPN out there. We know that price bears a significant weight when deciding which VPN subscription to buy, so in this page, we'll discuss ExpressVPN's pricing and whether or not the features justify the cost. Let's get right to it!
ExpressVPN and Its Place In The VPN Market
ExpressVPN brings a lot to the table in terms of speed and privacy. That said, not everyone is willing to spend $8 per month on a VPN when there are options that go as low as $2 per month. We've tested a number of affordable VPNs, and below are the top options if you're on a budget. Also, you can compare ExpressVPN and Surfshark or ExpressVPN and Private Internet Access here.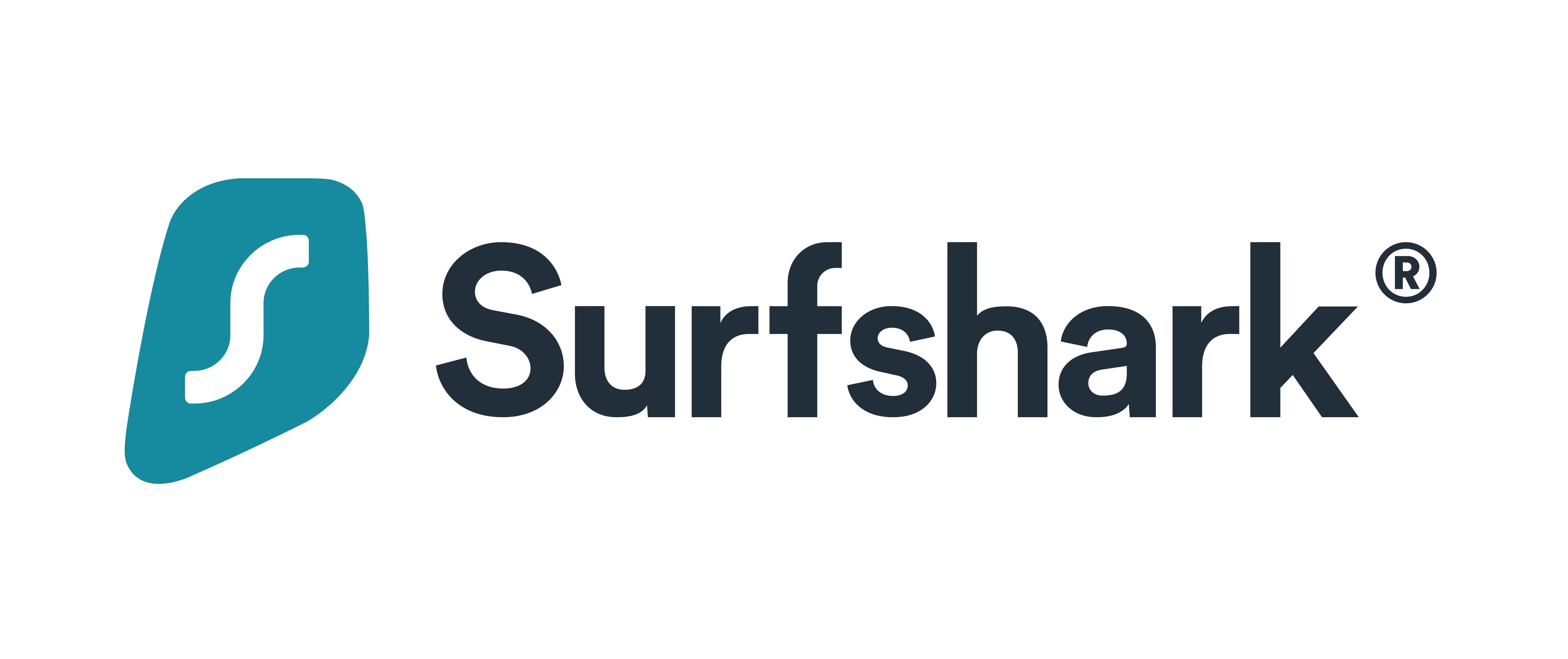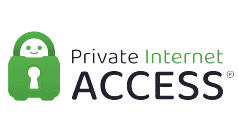 ExpressVPN Subscriptions
ExpressVPN costs either $12.95 a month, $59.95 for six months, or $99.95 for a year.
| Length of contract | 1 Month | 6 Months | 12 Months |
| --- | --- | --- | --- |
| Monthly rate | $12.95 | $9.99 | $8.32 |
| Total amount billed | $12.95 | $59.95 | $99.95 |
That's a little above average compared to other VPNs. Usually, when you buy a year-long subscription, the average monthly rate goes down to about $5 per month. With ExpressVPN, it remained at $8.32.
That said, ExpressVPN offers deals on occasion. For example, during Black Friday, Christmas, Independence Day, and other special days, ExpressVPN typically adds three months to the 12-month subscription for free. That brings down the average monthly rate to about $6.67. It's still a little above average, but it's much more budget-friendly.
Nonetheless, ExpressVPN makes a case for itself by offering strong security and privacy features, as we noted in our ExpressVPN review. So next, let's take a look at how it compares to other VPNs, particularly NordVPN, which is another formidable VPN with a lower price range than ExpressVPN.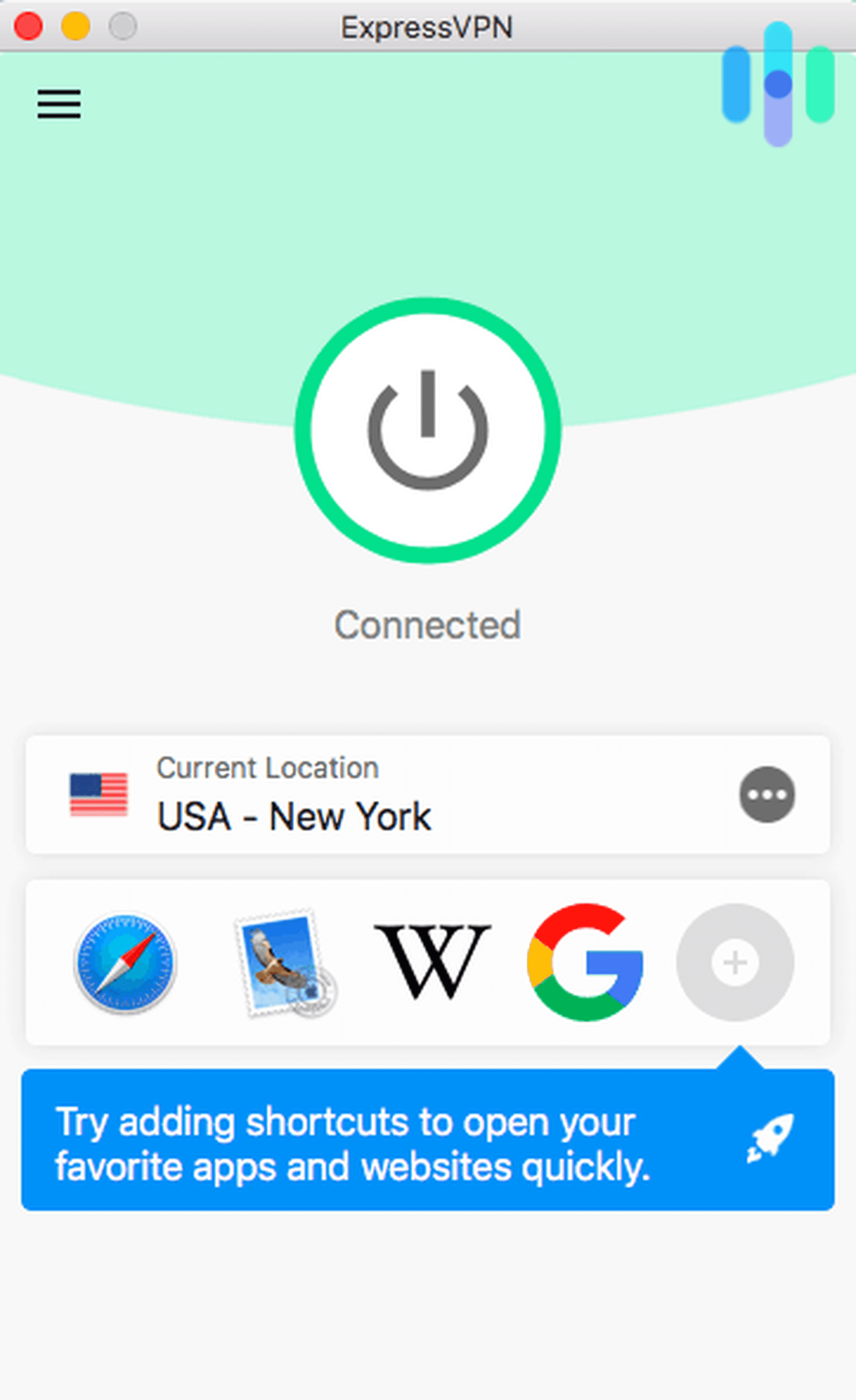 What A Subscription Includes
ExpressVPN's subscriptions, although pricey, offer a lot of value. Each subscription gets you access to the VPN's expansive network of over 2,000 servers in 160 different locations around the globe. That means wherever you go, you're likely to get access to a server near you, which often translates to better speeds. On top of that, you can access ExpressVPN on up to five different devices at any given time.
Compared to its competitor, NordVPN (learn more in our NordVPN review), ExpressVPN's reach is wider but not more in-depth. NordVPN has 5,246 servers in 62 countries. We'd recommend checking out the locations of the servers before signing up for either, as you'll likely find the location more relevant than the total number of servers. First, determine which locations you'll likely use — which Netflix library has the shows you like, for instance — then check if the VPN has servers in those locations. You could also read our comparison of NordVPN vs. ExpressVPN for more information.
You should also note that there are VPN subscriptions that allow an unlimited number of your devices to connect at the same time. We saw that when we reviewed Surfshark. That definitely helps if you're running an office or business, or if you or your household simply likes having multiple devices running at the same time. Personally, we're fine with ExpressVPN's five-device limit, but if you need more connections, just know that there are other options.
A Breakdown Of Features
Often, we find that the features matter a lot when deciding a VPN's value. These are the best features offered by ExpressVPN.
Kill switch: If we lost connection with ExpressVPN for whatever reason, it shut down all of our windows and tabs on the web immediately, making sure that we remained protected no matter what. This is a feature found in most if not all VPNs, so we were glad but not surprised that ExpressVPN has it, too.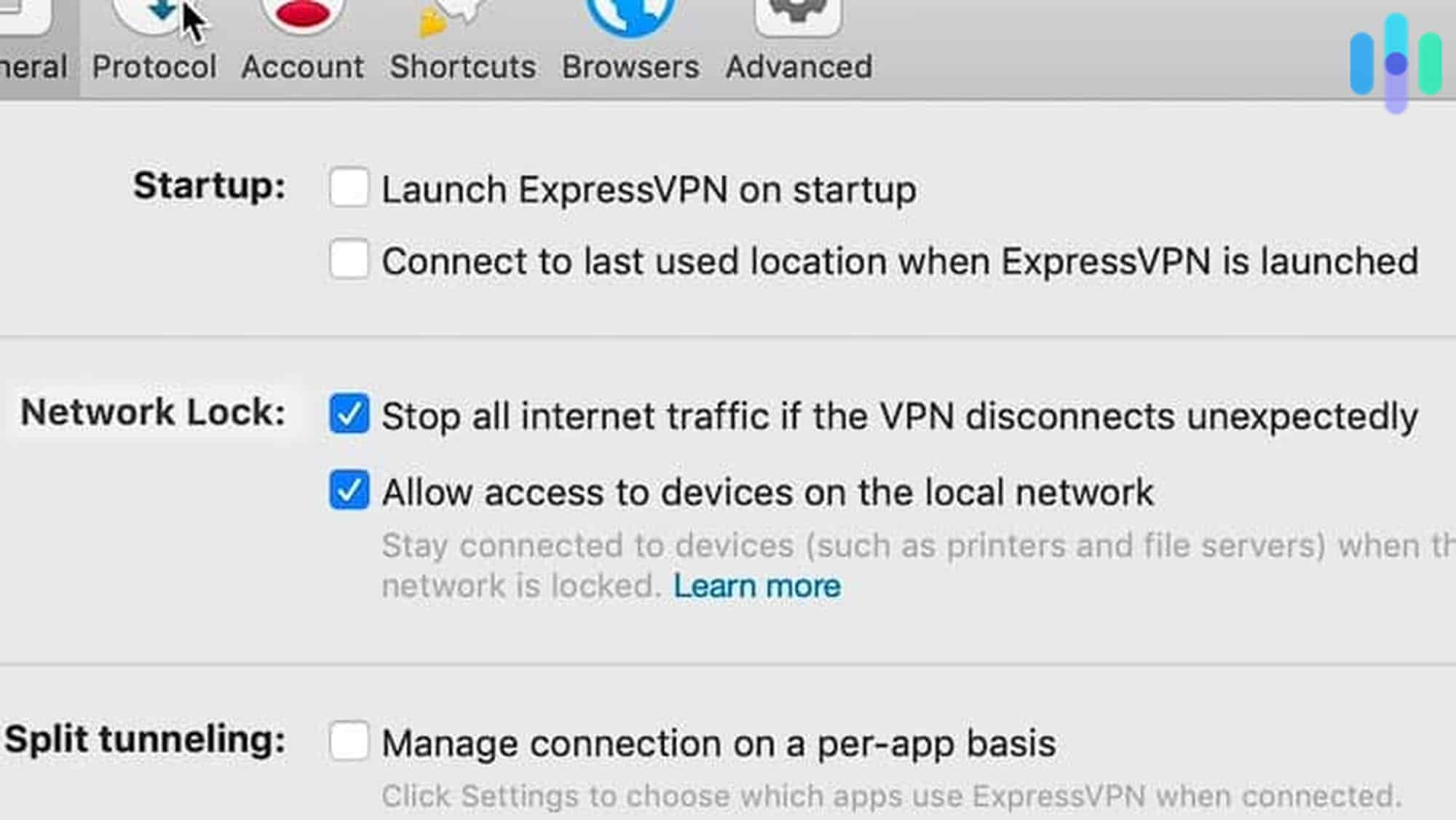 Rotating IP addresses: Each time we logged onto ExpressVPN, we got a new IP address, which made it much harder for people to trace us or follow us around online. Compare that to a VPN like CyberGhost which gives users the same IP addresses every time, and we're better off with ExpressVPN when it comes to privacy. Dive deeper in our CyberGhost review, or compare CyberGhost vs. ExpressVPN.
Netflix and torrenting access: Every subscription let us watch movies and TV shows on Netflix as well as download torrent files. We certainly took advantage of these options, keeping our laptop well-stocked with shows to binge on. Note that not every VPN allows for Netflix access on all of its servers; some VPN IP addresses, for instance, have been blocked by Netflix, so it's great that we could access Netflix on any ExpressVPN server.
Encryption: ExpressVPN encrypted our data using AES-256, the industry's gold standard. As for protocols, it gave us a choice that included OpenVPN and its own proprietary Lightway protocol. When we weren't sure which to use, the VPN chose the most appropriate protocol for our specific situation.
Browser extensions: Of course, we downloaded the ExpressVPN app on our iOS and Android mobile devices. While we were browsing on our laptops, though, we simply used the browser extensions to connect. Those extensions include Chrome, Safari, and Firefox. We're Chrome users ourselves, so it was easy and quick to download the ExpressVPN extension and get connected, not to mention protected.
Maximum Security, Maximum Privacy
Features aside, ExpressVPN is one of our favorite VPNs because of how it treats its users' security and privacy. For starters, it uses 256-bit AES encryption to encrypt internet traffic. You might know 256-bit AES as "military-grade encryption," and that's because it's the same protocol used by the U.S. military. If you use ExpressVPN, you're basically encrypting your traffic using the same method as the military.
Another reason why ExpressVPN is great? Lightway. Lightway is a VPN protocol developed by ExpressVPN itself. Compared to other VPN protocols, Lightway is lightweight, meaning it can run smoothly on mobile devices. On top of that, it's agile in the sense that it can maintain a VPN connection when your signal drops or when you switch networks, keeping your VPN protection uninterrupted.
There's also the fact that ExpressVPN is serious about keeping IP addresses hidden and safe from leaks. It has a browser extension, for example, that prevents WebRTC leaks by completely disabling your browser's WebRTC feature. This ensures that your public IP address is always hidden when connected to ExpressVPN.
From a legal standpoint, ExpressVPN is protecting its users' privacy simply by establishing its headquarters in the British Virgin Islands, a country outside the Five Eyes, Nine Eyes, and 14 Eyes surveillance networks. Essentially, that means the government can't force ExpressVPN to turn over any of its customer data.
Finally, though, ExpressVPN also has a strict logging policy. It never records any data about our online activities. It doesn't keep track of timestamps, IP addresses, or browsing histories, and it doesn't sell our information to any third-party vendors.
Of course, a lot of VPN companies claim that they don't log any data even though they actually do. So how do we know ExpressVPN is true to its word?
Honest VPN companies submit themselves to third-party audits, and ExpressVPN recently submitted its privacy policy to an audit by KPMG, one of the big-four international auditing firms. You can download the 36-page report on ExpressVPN's website, but to summarize, KPMG found ExpressVPN's server implementation to be in compliance with its privacy policy.
ExpressVPN Aircove: Is This VPN Hardware Worth It?
Aside from its apps, ExpressVPN now sells VPN hardware in the form of a Wi-Fi router. This router, called the Aircove, is a dual-band Wi-Fi 6 router (latest Wi-Fi technology) with built-in VPN features.
Some of its top features include:
VPN for all devices: You can set up the Aircove router so that every device connected to it is protected by ExpressVPN, even devices that don't traditionally work with VPNs such as IoT devices and gaming consoles.
Customizable VPN settings: Unlike VPNs installed on third-party routers, Aircove lets you configure how your devices connect to ExpressVPN. For example, you can group devices together and have them connect to a specific server. Your smart TVs can connect to a U.K. server so you can access Netflix U.K., for instance, while your mobile devices connect to the nearest server for fastest speeds.
Stable speeds: The Aircove router is designed to deliver stable speeds, with or without a VPN. Its 2.4 GHz band can reach speeds up to 600 Mbps, while its 5 GHz band can reach up to 1,200 Mbps.
Network management: You can also manage each device's internet connectivity. For example, you can block a device from accessing the internet, which can be useful for setting up screen time limits.
Web app access: The ExpressVPN web app specifically built for the Aircove router lets you easily control VPN and router features.
The Aircove router costs $189.90 on Amazon, but in order to use its VPN features, you'll need an ExpressVPN subscription too. The good news is, the router only takes up one device space out of your subscription's five-device limit. You can connect as many devices as it can support, so in a way, it gives your household unlimited VPN access.
Another great thing about Aircove is that it's easy to customize your VPN and network settings. Usually, if you connect a router to a VPN, you'll need to go through a number of settings just to change your VPN server location. With Aircove, you can do so via an app, and you can even set up multiple locations for different connected devices. In our opinion, that makes Aircove a good buy as far as VPN routers go.
Can I Try ExpressVPN for Free?
| Options | ExpressVPN |
| --- | --- |
| Free trial | None |
| Money-back guarantee | 30 days |
Many VPN companies have free VPN options, albeit with limited data, speed, server options, or features. That can be especially useful when you're trying to decide which VPN service is right for you. While ExpressVPN does offer free trials for some mobile devices, those trials are not a part of its typical subscription options.
However, with any of the subscriptions, we got a 30-day money-back guarantee. That meant that if at the end of the month we didn't want to continue with ExpressVPN, we could've gotten our money back. Bottom line: no, ExpressVPN doesn't offer a free trial in any regular sense (although make sure you check out our ExpressVPN deals page for seasonal discounts).
FYI: While ExpressVPN has no free option, if you aren't satisfied with the service, you can get your money back if you cancel within 30 days.
Deals and Discounts
ExpressVPN may not have a completely free subscription option, but it does offer its fair share of deals and discounts throughout the year.
Black Friday and Cyber Monday
Black Friday and Cyber Monday are the two biggest online shopping holidays. Last year, ExpressVPN's Black Friday and Cyber Monday deal was that anyone who signed up for a year's subscription got three additional months for free. That's a pretty great deal; considering that ExpressVPN costs up to $12.95 a month, the three additional months could be worth almost $40. But here's the good news: If you missed the Black Friday deal last year, you have a chance to get the same bargain right now.
Refer A Friend Program
There are other ways to get free months of the service as well. The company has a program that rewards you with 30 days of free service every time you refer a friend. Of course, the friend does have to sign up, but to sweeten the deal, ExpressVPN will give them a free 30 days as well. Everybody wins.
ExpressVPN even offers a referral option in the VPN app itself. Type in your friend's email address, and once they purchase a subscription you've got 30 days for free. It doesn't get much easier than that.
Of course, other VPNs have similar friend programs. NordVPN's program is basically identical to ExpressVPNs, as you can see on our page about NordVPN deals.
Surfshark's deals go even further. Not only can you get one month free for one friend, but if you refer three friends, you get six months, and if you refer five, you get a year for free. The point here is that if you look hard enough, you can always find ways to save on your VPN subscription, even from the top VPN brands.
Payment Options with ExpressVPN
We paid with a simple Visa, but ExpressVPN offers a number of different payment options, including:
Credit card: Visa, American Express, Mastercard, JCB, Discover, Diners Club International, Visa Electron
Paypal
Bitcoin or BitPay
Miscellaneous payment methods: Maestro, FanaPay, Mint, OneCard, WebMoney, Giropay, Yandex Money, Alipay, iDEAL, Klarna, UnionPay, Interac Online, Carte Bleue, etc.
We like that ExpressVPN is super flexible in regard to its payment options. Many people searching for a VPN are doing so because of privacy concerns, so the fact that ExpressVPN allows for more anonymous payment options is another feather in its cap.
How Do I Cancel ExpressVPN?
How to cancel ExpressVPN depends on which payment method you use:
PayPal or credit card:

Sign in and click Subscription.
Choose Manage Settings.
Go to the Automatic Renewal Settings page.
Turn off Automatic Renewal and confirm.

BitPay or Paymentwall: Unlike a subscription paid for by PayPal or a credit card, subscriptions paid for by BitPay or Paymentwall don't renew automatically. That means there's no need to cancel if you are done with the service at the end of your billing cycle.
Tip: Need help canceling ExpressVPN? Use the live chat option on its website to contact customer support.
Top Features of ExpressVPN
We think ExpressVPN is worth its prices, which is why it's on our list of the best VPNs. Here's what we liked about it specifically:
Strict logging policy: ExpressVPN didn't hold onto any of our web traffic, IP addresses, metadata, or DNS queries.
Highly-rated app: Android and iPhone users alike should have no issues connecting to ExpressVPN on their mobile devices. The apps are totally user-friendly and intuitive.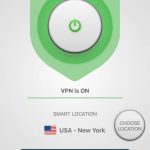 Quick speeds: When we tested out ExpressVPN in terms of download speed, upload speed, and lag time on our Windows and Mac computers, we didn't find too much of a noticeable slowdown.
Headquarters: Since ExpressVPN as a company is based in the British Virgin Islands, it can never be legally forced to give customer data to the government. That's because the British Virgin Islands aren't members of Five Eyes, Nine Eyes, and 14 Eyes.
Split tunneling: When we needed to toggle back and forth between public and private networks, we could leave ExpressVPN connected, as it allows for both connections at the same time.
Streaming: Not only did ExpressVPN work with Netflix, but it also worked when we wanted to torrent movies and TV shows (because believe it or not, Netflix doesn't have absolutely everything on it).
Did You Know? Although they're a territory of the United Kingdom, the British Virgin Islands (BVI) are self-governed and a non-member to Five Eyes, Nine Eyes, and 14 Eyes. As a result, BVI can't be forced to make companies give them customer data.
Summary
ExpressVPN certainly isn't the cheapest option around, but it's not the most expensive either. We'd certainly recommend it as a VPN.
With a trustworthy logging policy and company history, ExpressVPN is always a go-to suggestion of ours whenever anyone asks us for a VPN. It's consistently on our "best of" lists, from the best VPNs for iPhones to the best VPNs for Androids. No matter your mobile device, ExpressVPN is a solid option to protect your web traffic without breaking the bank.
ExpressVPN Frequently Asked Questions
Since ExpressVPN is one of the most well-known VPNs on the market, we get asked a ton of questions about it. Here are some answers: