What Is Home Automation and How Does It Work?
Home automation makes your life more convenient by making certain tasks occur automatically.
All of our content is written by humans, not robots.
Learn More
Alexa, turn on the lights! We don't know about your home, but in our home, most things are automated; our lights turn on whenever we're nearby, our coffee starts making itself in the morning, and our security system disarms whenever we're almost home. Not only are these features convenient, but they also save us energy and thus, money on utility bills. But since home automation is a relatively new technology, some people may find it overwhelming. Here, we're breaking down exactly what home automation is and how you can add some to your life. Believe us, the process is much less complicated than it may seem.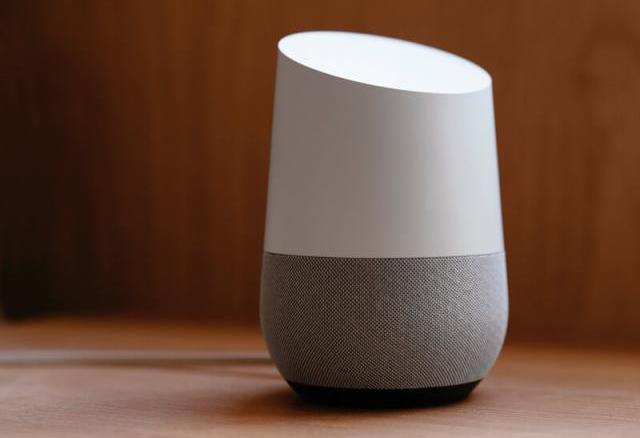 What Is Home Automation?
Home automation is the automatic control of electronic devices in your home. These devices are connected to the Internet, which allows them to be controlled remotely. With home automation, devices can trigger one another so you don't have to control them manually via an app or voice assistant. For example, you can put your lights on schedules so that they turn off when you normally go to sleep, or you can have your thermostat turn the A/C up about an hour before you return to work so you don't have to return to a stuffy house. Home automation makes life more convenient and can even save you money on heating, cooling and electricity bills. Home automation can also lead to greater safety with Internet of Things devices like security cameras and systems. But hold up; what's the Internet of Things?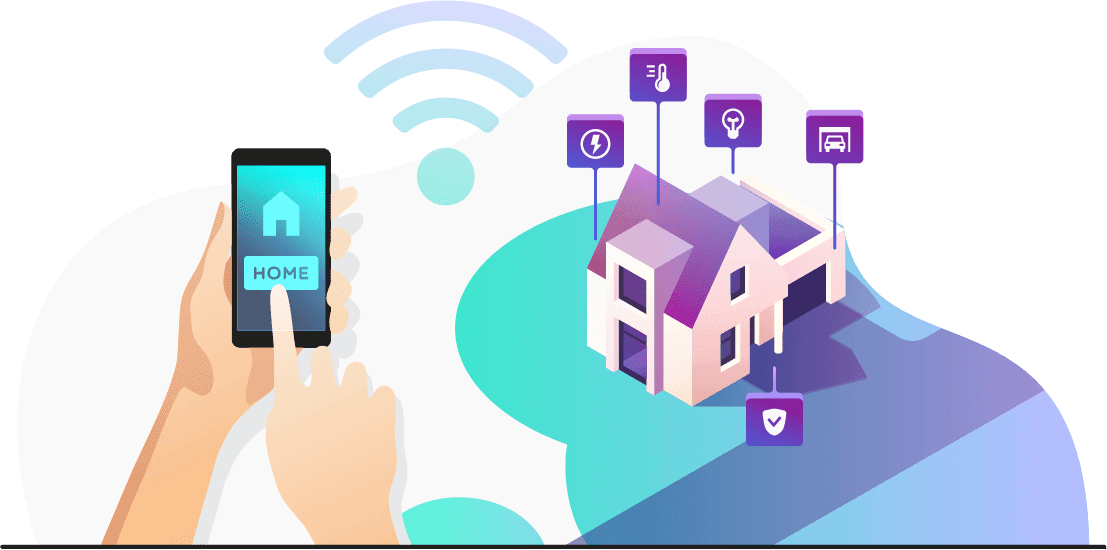 Internet of Things vs. Home Automation
The Internet of Things, commonly known as IoT, refers to any device that's connected to the Internet that isn't normally; for example, a smart light bulb that you can turn on and off via an app. All home automation devices are IoT devices, which can be automated to trigger one another. So while IoT refers to the devices themselves, home automation is what you can do with the IoT devices to make your life just a tad bit easier.
How Does Home Automation Work?
Home automation works via a network of devices that are connected to the Internet through different communication protocols, i.e Wi-Fi, Bluetooth, ZigBee, and others. Through electronic interfaces, the devices can be managed remotely through controllers, either a voice assistant like Alexa or Google Assistant or an app. Many of these IoT devices have sensors that monitor changes in motion, temperature, and light so the user can gain information about the device's surroundings. To make physical changes to the device, the user triggers actuators, the physical mechanisms like smart light switches, motorized valves or motors that allows devices to be controlled remotely.1
Home automation works on three levels:
Monitoring: Monitoring means that users can check in on their devices remotely through an app. For example, someone could view their live feed from a smart security camera.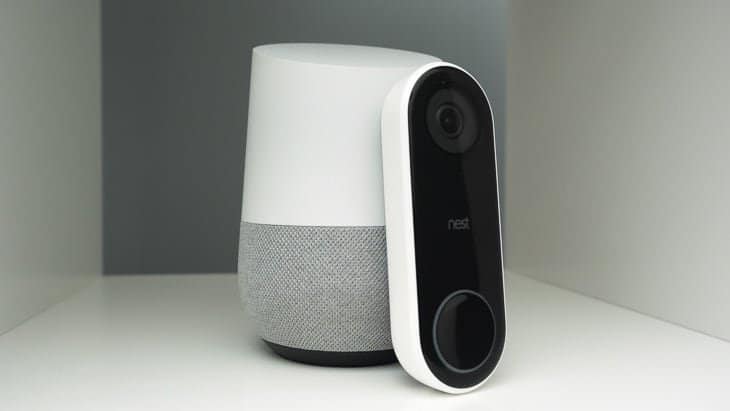 Control: Control means that the user can control these devices remotely, like panning a security camera to see more of a living space.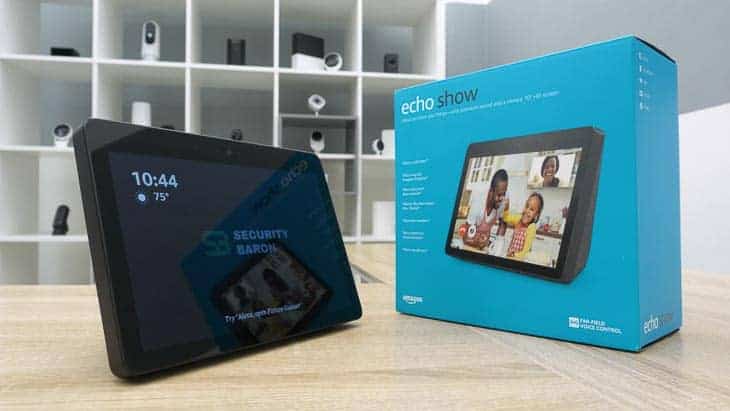 Automation: Finally, automation means setting up devices to trigger one another, like having a smart siren go off whenever an armed security camera detects motion.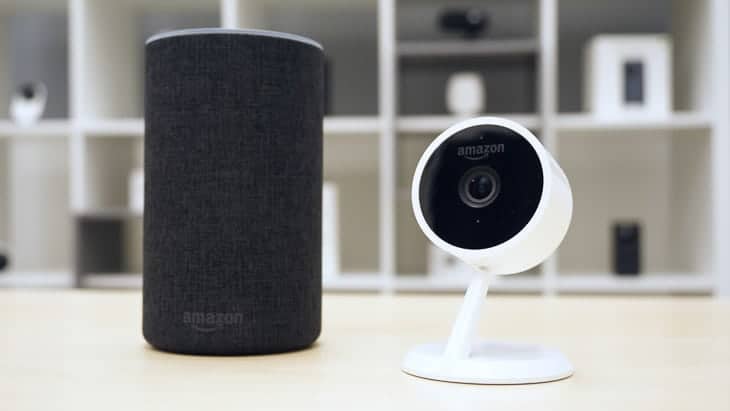 Home Automation System Components
While some home automation systems require hubs, some mobile applications connect directly to a router, which connects directly to an IoT device. Of course, it's preferable when there's no hub, as that's just an added cost on top of the cost of the IoT device itself.
Remote Control
The hallmark of home automation is remote control, which is done through either a mobile application or through a voice assistant.
Mobile Application: The mobile application allows users to control their devices in real-time, whether it's shutting off the outdoor lights or opening the smart garage door for a neighbor. The app is also where users set schedules, create scenes, groups of IoT devices, and customize device settings, like having your living room lights set to the perfect shade of blue. Most of the IoT devices we've reviewed have apps for Android and iOS devices, making them compatible with the majority of mobile devices and tablets.
Voice Assistants: If home automation is the sundae, think of voice assistants as the cherry on top. With voice assistants, you can use your voice to control devices, whether that's disarming a security system as you walk in the front door, showing your video doorbell's footage on your Echo Show device, or setting a timer on a smart speaker while your hands are full of cooking utensils. Most IoT devices work with one of three voice assistants: Alexa, Google Assistant, and Siri.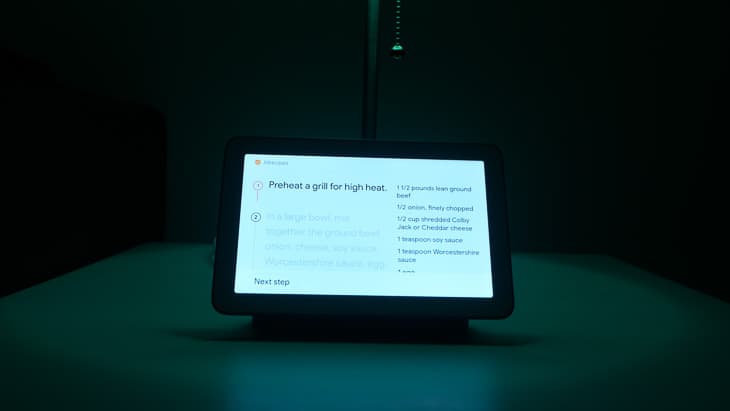 | | Answered Correctly | Understood Query |
| --- | --- | --- |
| Alexa | 79.80% | 99.90% |
| Google Assistant | 92.90% | 100% |
| Siri | 83.10% | 99.80% |
Loup Ventures Annual Digital Assistant IQ Test Results2
Alexa: Alexa is Amazon's voice assistant that's built into Echo Show and Echo Dot devices. Alexa is the voice assistant we see integrated into the highest number of smart home devices from companies like SimpliSafe, Ring Alarm, and Cove.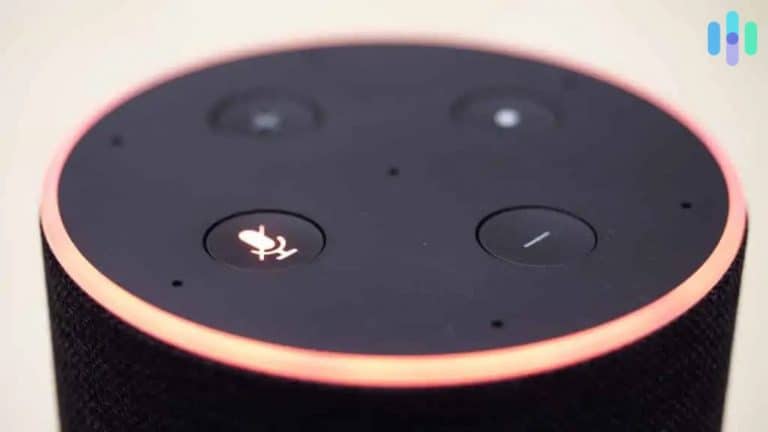 Google Assistant: Google Assistant, is, as you can imagine, Google's voice assistant. Although Google Assistant has fewer "skills" or "actions" than Alexa, it has been proven to be the most accurate voice assistant in terms of understanding and answering queries correctly. To get Google Assistant, you'll need a smart speaker or a smart display; read our Nest Mini review or Nest Hub review to get started.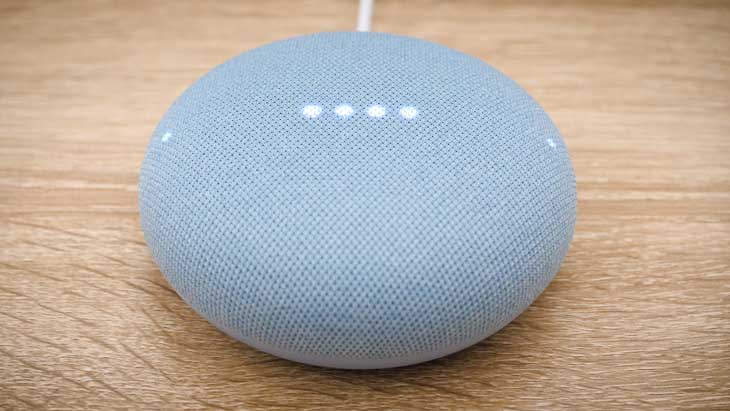 Siri: Siri is Apple's voice assistant that's integrated into the iPhone. While Siri holds 35 percent of the global market share for voice assistants, compared to nine percent and four percent with Google Assistant and Alexa,

3

respectively, there aren't too many IoT devices that work with Siri. Rather, the voice assistant is used mainly on iPhones and iPads in contrast to home automation devices, where Alexa and Google Assistant reign supreme.
Cloud Computing with Home Automation
Rather than basing home automation systems off a dedicated IP address or high-end computer, many systems are based on a cloud, which is both more affordable and easier to use.4 For example, the Nest cameras don't have slots for micro-SD cards, which would have allowed footage to be stored locally. Rather, all recorded footage is automatically uploaded to a cloud server, only accessible through a Nest Aware subscription. In general, cloud computing is incredibly popular on the Internet, so IoT devices are no exception.
Control Protocols
The way that IoT devices connect to the Internet and each other is their control protocol; if IoT devices are people, think of the protocol as their common languages. Like on Earth, there are a few different languages, or protocols, that devices can speak, including:
WiFi: WiFi is by far the most common control protocol; it means that your IoT device will use the regular Internet provided by your Internet Service Provider. While this doesn't require an additional hub, note that it can slow your web surfing speeds down, especially if you have a ton of different IoT devices set up at once.
Z-Wave: Don't want to mess with your home's WiFi? Z-Wave is a wireless technology that won't interfere with your WiFi; rather, it operates on low power at 908.42 Mhz in the U.S and Canada.

5

ZigBee: Similar to Z-Wave, ZigBee is a mesh network and universal language that lets IoT devices communicate.
Thread: Thread is another low-power, wireless mesh networking protocol based on an IP address open standard; it lets IoT devices connect to each other and the cloud.
Bluetooth: Finally, Bluetooth is another mesh technology that lets people control and monitor IoT devices and automate systems.
For most people, WiFi-connected devices will be sufficient, but for more advanced smart homes, you might want to switch to a mesh network like Z-Wave or ZigBee.
Pros and Cons of Home Automation
Like anything in life, home automation has its pros and cons. Overall, we think it's more than worthwhile, but it may not be for everyone, depending on your personal preferences.
Pros
Remote access: Being able to control devices remotely means things like unlocking the door for a plant sitter without having to leave a key under the mat.
Comfort: You know when you're all comfy in bed but realize you've left the bathroom light on? With smart light bulbs, you can turn them off from the comfort of your bed without having to leave those high thread count sheets.
Energy efficiency: How many times have you left the heat on blast while you're out of the house for eight hours? With home automation, you can set things like thermostats on schedules to make sure you're not wasting energy. A study found that Nest thermostats in particular can save about 12 percent on heating and cooling costs,

6

for example. That means that over time, these smart thermostats can actually pay for themselves in savings.
Convenience: Being able to control devices remotely or via voice commands, set them on schedules, and even sync them with the sunrise and sunset is nothing is not convenient. Imagine being able to come down in the morning to freshly made toast without you having to push a button!
Safety: Finally, there are many smart security products that can increase your home's safety, like sensors for doors and windows, security cameras that can detect people, and video doorbells that let you greet whoever's knocking from anywhere with Internet.
Cons
Costs: IoT devices are certainly more expensive than their non-WiFi-connected counterparts. For example, the average smart bulb costs around $32, while the average regular light bulb is about $5. Of course, you have to factor in the additional features like remote control, dimming, 16 million different colors, and voice integrations, to name a few, but overall, home automation isn't cheap, depending on where you shop.
Security issues: It's scary but true: anything that has to do with the Internet, whether it's browsing Etsy for a new bedspread or checking in on a motion notification from a smart security camera, can be hacked, and that includes IoT devices. Unfortunately, we've seen a fair share of hackings and security breaches from large tech companies that manufacture IoT devices; Ring's cameras, for example, were famously hacked, allowing the live feeds to be compromised.

7

Of course, this is an issue you wouldn't have with devices that aren't connected to the Internet, but if you want IoT devices, you'll have to adhere to some best digital security practices, detailed later on.
New technology: Since IoT is a relatively new technology, you may run into some bugs, like devices having trouble connecting to the Internet or experiencing lag, depending on the device's make and model.
Surveillance: If privacy is a huge concern, then smart security is probably not for you, as users can livestream footage from the camera's respective app. Instead, you might want to opt for a local alarm system; SimpliSafe has an option if you don't pay for the monthly plan, detailed in our SimpliSafe security review.
What Is A Smart Home?
A smart home is any home that includes automated, Internet of Things devices connected to mobile applications. Using these IoT devices, users can control many things in their home from lights to security systems to appliances. Increasingly, more and more homes are built with automation from the original construction, but technically, any home with an internet connection and IoT devices counts as a smart home.
How To Set Up Home Automation
Setting up your home automation system is actually a lot less complicated than it may seem. You can either wing it and buy a smart home product that sounds like it's up your alley, or set up your smart home more strategically by following these easy steps:
Smart home ecosystem: First, choose which "smart home ecosystem" you want to be a part of, and by that we mean Amazon or Google, most likely. This will determine which voice assistant you use, which will then determine which IoT devices will work with your system. Of course, you can use products that work with both Alexa and Google Assistant, but it might be a little confusing to have to remember which voice assistant to use with which IoT device, so we recommend sticking to one or the other. Once you've decided which voice assistant is for you, buy a compatible smart speaker or a smart display to kick off your home automation system.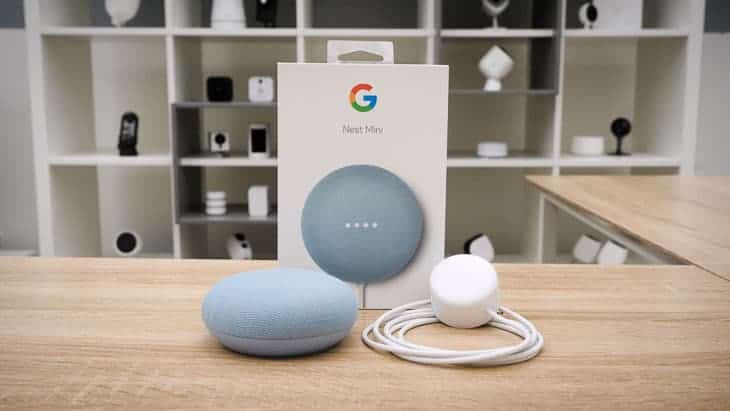 Control protocol: Next, decide which protocol you want your devices to communicate with, be it WiFi, Z-Wave, ZigBee, or others. If you're just starting off with a smart home, WiFi will be your most straightforward option, as most IoT devices work with WiFi.
Types of products: Next, go room by room and decide which types of products you'll need, be it security cameras, light bulbs, locks, coffee makers, and the like. Our buying guide below can help!
Brands: Then, do some research as to the best smart home companies; the reviews on our website go over the most popular brands like Ring, Nest, SimpliSafe, Alder Security, and more.
Devices: Now it's time to actually buy your IoT devices. We recommend buying in bulk, as many companies offer discounts for larger packages.
Tip: One way to save money on IoT devices is to wait for a seasonal sale. SimpliSafe, for example, often has promotions that promise users 25 percent off any new system plus a free camera, so be sure to check out SimpliSafe's discounts before pressing purchase.
Installation: Now, it's time to actually install the IoT devices where you want them. Most IoT devices have DIY installation, meaning you can do it yourself for free. However, some companies like Vivint and ADT require professional installation for their smart security systems, so be sure to factor in installation cost, if any, to your bottom line. To learn more, read our pages on Vivint's costs and ADT's costs.
Customize settings: So you've researched, purchased, and installed your IoT devices in your home. What's next? Now, the fun can really start, as you can customize the devices to your liking, whether that means setting them on schedules, dimming lights, or having devices trigger one another. We'll talk more about these features in a bit, but first, let's talk about the IoT devices actually available on the market today.
Home Automation Buying Guide
Every year, more and more devices become available in IoT form; we've seen everything from smart medical alert systems to smart microwaves. Here are the devices available, as well as what you should look for.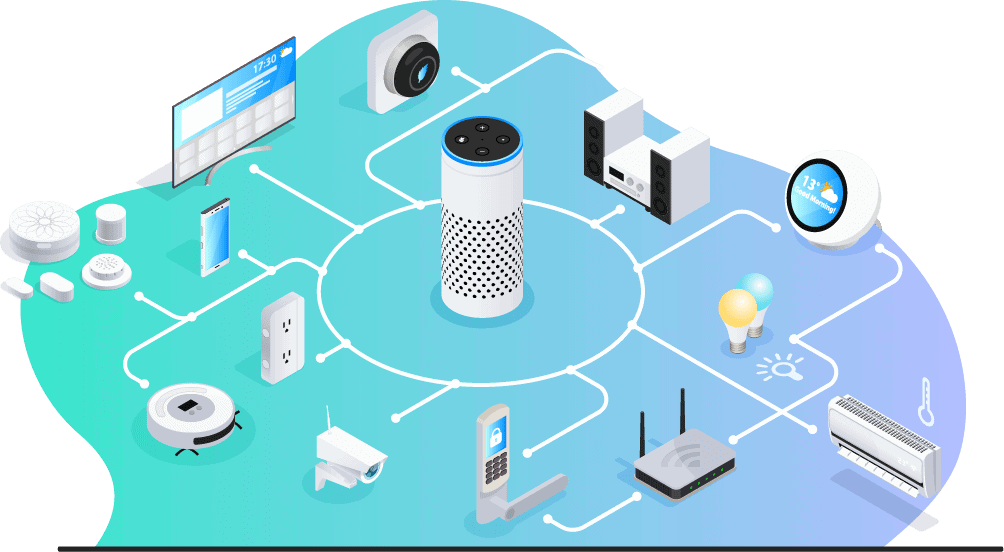 Internet of Things Devices
In 2015, there were 15 billion IoT devices. By 2020, that number had ballooned to 200 billion8 IoT devices and counting. While we can't list all of the IoT devices available, as that list is ever-growing, here are some of the most popular:
Lights: Smart lights are one of the more affordable IoT devices out there, and they make adjusting your lighting more convenient and customizable than ever before. With most smart bulbs, we could change their color, dim them, set them onto schedules, or even have them blink to the beat of our music. That beats a $3 bulb from the hardware store!
Thermostats: Smart thermostats let us adjust our home's temperature remotely as well as set it onto schedules, saving our money on heating and cooling.
Locks: Smart locks definitely upped our home's security. They locked automatically as soon as we exited the home, but if we needed to let someone in when we weren't home, we could either unlock them through the app or give our guests a temporary passcode, certainly safer than leaving a key under the welcome mat. Explore your options in our picks for the best smart locks.
Video doorbells: Video doorbells are essentially outdoor cameras that may or may not be hardwired into your existing doorbell setup, if you have one. We got notified whenever the doorbell was pressed or the camera detected motion or a person, depending on its artificial intelligence capabilities.
FYI: If you're a pet owner, you'll want a security camera or video doorbell that can differentiate between people and pets, only alerting you if they detect people when armed. Look for a device with person or animal detection rather than motion alerts only.
Security cameras: Security cameras let you see what's going on at home from a mobile application; you'll also be notified of motion or people, again, depending on the camera's AI.
Security systems: Smart security systems typically include motion, entry, and glass break sensors, alerting you of motion, doors and windows opening and closing, and, you guessed it, glass breaking. For more information, check out our take on 2023's best home security systems.
TVs and remotes: Google, turn the volume up 10 percent! In our home, we use smart TVs like Apple TV, Fire TV and Chromecast, which is either built into smart TVs or plugs into a TV's USB port.
Speakers: Smart speakers are often the basis for a smart home ecosystem, allowing for voice commands through the voice assistants. For example, when we tell our Chromecast to pause, we're not speaking directly to the Chromecast device plugged into our TV, but instead our Nest Mini, which has the speaker and microphone necessary for us to communicate with Google Assistant.
Displays: Smart displays work the exact same way as smart speakers, with voice assistants built-in; the major difference is that they have screens and often cameras, allowing for more entertainment and video chatting options. Smart displays tend to cost a lot more than smart speakers, so if you're on a budget, we'd recommend going with a smart speaker over a smart display.
Medical care: If you have a senior in your life you'd like to care for and monitor remotely, there are a number of WiFi-connected medical alert systems available, many of which include detection for falls.
Other IoT products: We've seen everything from Alexa-enabled microwaves to smart plugs, scales, smoke detectors, and CO detectors. While our site focuses on smart home security like cameras and systems, home automation goes much further, with IoT devices in a number of different categories. Plus, you can turn off your smoke alarm from your phone, which is incredibly convenient.
IoT Features
Once your IoT devices are bought and set up, it's time to create the home automation functionalities that sold you on the devices in the first place.
Remote control: First and foremost, all home automation devices can be controlled remotely through a mobile application, whether that means disarming a security system for a neighbor, saying hi to a visitor through a video doorbell, or shining a light on an overnight guest who can't find the switch themselves.
Voice assistants: Most IoT devices can also be controlled by voice commands via voice assistants, most commonly Alexa and Google Assistant.
Schedules: Many IoT devices can also be put onto schedules so that they turn off and on automatically throughout the day. This is particularly useful for smart lights and thermostats, things that you may forget to adjust as you enter and exit your home each day.
Geofencing: To make things even easier, you can connect the GPS onto your phone to certain IoT devices to make them turn off and on based on your location. An example? We had our doors unlock whenever we were nearby, which saved us the trouble of searching in our bag for our keys.
Home and away modes: This doesn't apply to all IoT devices, but some smart home products like bulbs can be set to what's called home and away modes. Consider this: many people keep their lights on all day to make it seem like they're home, supposedly preventing burglaries. However, this is pretty unrealistic, as even when you're home, you probably don't leave all the lights on all the time. With away mode, the lights will turn off and on at random, which more closely mimics real life. Home mode, on the other hand, may have some devices off and some devices on, customized to your liking so you can access it easily whenever you're home.
Scenes: Scenes are groups of IoT devices that you can control at once rather than having to control each one individually. For example, we have all of the smart bulbs in our living room grouped together into a scene so we can dim them all at once.
Energy monitoring: Want to see exactly how much energy your IoT device is using? Some bulbs and thermostats have energy monitoring so you can see how much you're saving.
Sunrise and sunset mode: Normally a feature on smart light bulbs, you can have your bulbs synced with the beginning and end of the day, ideal for maintaining your Circadian rhythm.
Shared access: Typically, IoT devices can be controlled by multiple people; either they all sign in to the same app with the same username and password, or the user can add guests so friends and family can make their own accounts. If you live with roommates or other family members, make sure your IoT device can be controlled by multiple people (unless you're a control freak like us!).
Triggers: Devices of the same brand, or of different brands, can trigger one another, depending on their compatibility. For example, Ring devices can obviously work with each other, like having a security system trigger an outdoor light to go on. However, Ring products also work with third-party IoT devices from companies like Dome, First Alert, EcoLink and GE, allowing for more home automation opportunities. Learn more about Ring's smart home compatibility on our Ring costs page.
IFTTT: Got two devices that can't connect directly on the app? Some devices work with IFTTT, which stands for If This Then That. IFTTT lets devices of different brands trigger one another; for example, Wyze cameras work with IFTTT, so they can work with Arlo cameras even though the companies don't have a direct partnership.
App: Finally, each IoT device has a corresponding app that allows for all of the above features, so it's important that it's user-friendly. As software updates can make improvements, be sure to check the app's current ratings from wherever you downloaded it.
Is Home Automation Secure? Tips for Securing IoT Devices
With some IoT devices, digital security can be more of an afterthought, not originally built into many first-generation models. However, as security breaches become more commonplace, many manufacturers are changing their ways, making their IoT devices less hackable. But ultimately, it's up to the user to take advantage of these digital security features. Here's how:
Secure router: One of the most straightforward ways to secure your home automation system is to use a secure router from a company other than your Internet Service Provider; we recommend looking into routers from NETGEAR, Linksys, and TP-Link.
Privacy policy: Sure, it may be time-consuming and more than a little bit boring, but it's important to actually read the company's privacy policy to see what customer data they keep and how they share it and sell it to third parties.
Name router: Be sure to give your router a name other than the one that it came with.
Encryption: Choose a strong encryption method for your WiFi, like WPA2.
WiFi password: Make sure your WiFi network has a long, complicated, and unique password. Of course, this makes it harder to add guests, but it also prevents others from hopping on (and hacking your IoT devices).
Separate WiFi network: For the most security for your IoT devices, consider getting a separate WiFi network for IoT devices only. This will also create faster Internet speeds all around.
Password hygiene: Aside from your WiFi network, your IoT account should have a password that's not repeated on any other account; no old, weak or repeated passwords allowed!
Device settings: Often, devices have features enabled by default that aren't necessary, and that can make your IoT devices more hackable. Be sure to turn off these features when not in use, like WiFi, Bluetooth, and knowing your location.
Software updates: Although change can be scary, software updates are a good thing! They often include updates specifically targeted at improving digital security, so be sure to perform all software updates as soon as they're available.
Authentication: Some companies like Ring have added two-factor authentication to their accounts, meaning to sign in, we had to enter a passcode that was sent to our phones. This made sure that only us, the authorized users, could access our accounts. For even more authentication, look for accounts that allow for fingerprint or facial ID, known as multi-factor authentication. You can also add on either type of authentication through a password manager; for example, we use LastPass' Touch ID to access all accounts on our iPhones.
VPN: Finally, if you're using an IoT device on a public Wi-Fi network, like a smart plug powering your laptop in a coffee shop, connect to a VPN, or Virtual Private Network, to encrypt your web traffic and hide your IP address.

9
While no action can prevent hacking 100 percent, you can greatly reduce your likelihood of being hacked with only a few simple steps.
Home Automation Resources
Looking to learn more about home automation? Check out these resource guides compiled by the experts at Security.org:
Conclusion
Just like building Rome, automating your home can't be done in a day. Rather, you can start small and then build up your home automation system over time. With so many new IoT devices being put on the market every day, there's truly no limit to what you can automate, making your life safer and more convenient than ever before.