Trust.Zone VPN Review
Since Trust.Zone is located in the Seychelles Islands, they'll never be forced to hand over customer data.
What We Like
Extremely affordable: The most expensive plan is only $6.99 a month. To see their other options, read our page on Trust.Zone pricing.
Strong encryption: Uses the standard 256-Bit AES.
No logging: And it's also is located outside of 5, 9, and 14 Eyes jurisdiction.
What We Don't Like
Only five simultaneous connections: And that's with the most expensive plan!
No split tunneling: You can't split your bandwidth between their servers and others.
Speed on Mac: While it wasn't horrible, Trust.Zone didn't perform that well during speed tests on my Macbook Air.
Bottom Line
Want to encrypt your web traffic without breaking the bank? Meet Trust.Zone, a VPN with a free version that involves one connection and one GB of data.
Enter the Trust.Zone: "The Truly Anonymous VPN"…
Well, at least that what the company claims. I like the ring of their tagline, especially since "trust" is a keyword when it comes to using a VPN. You're entrusting a company to protect your online identity and anonymity. That's the whole point.
But not every VPN service is created equal and it's important that you scrutinize each VPN you come across to see if it's worth your buck. Luckily, I'm here for you to do most of the grunt work and tell you what's, what.
In this article, I'm going to see if Trust.Zone holds up my high standards and decide if it is "the truly anonymous" VPN it claims to be.
Features
| | |
| --- | --- |
| Log Data | No |
| Kill Switch | Yes |
| Split Tunneling | No |
| Netflix | Yes |
| Torrenting | Yes, with BitTorrent |
Editor's Rating
Free three day test period
Works with routers, XBox 360, Playstation, Smart TVs, Fire TV Stick
Servers in 25 different countries
A Few More VPNs You Can Trust
Trust.Zone is a really affordable option with great protections, but it's missing a split-tunneling feature, and you can only use a subscription on five devices (we have more than that in our office alone). If you want something that'll work a little more broadly, check out these VPNs we recommend: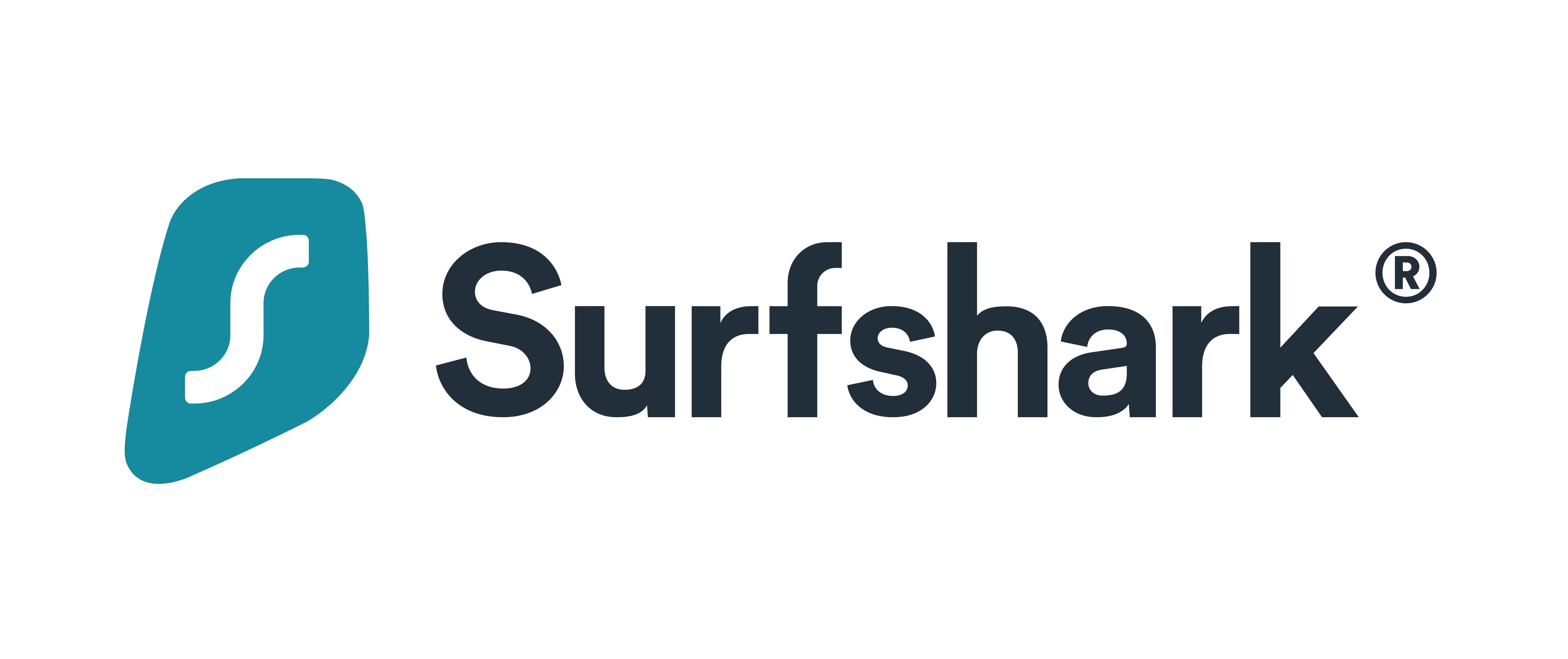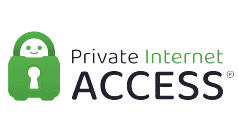 About Trust.Zone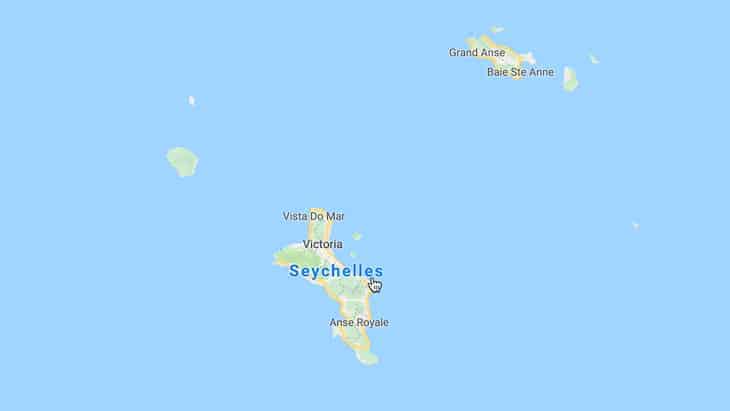 Trust.Zone, which was founded in 2014, is based in a country that you'd probably want to vacation in: the Seychelles Islands, which sit northeast of Madagascar, are said to be some of the most beautiful islands in the world. If working for this company meant I could sink my toes in that white sand every day, I would definitely apply.
But seriously: For our purposes, the fact that Trust.Zone is in Seychelles is a big deal. The country is located outside of all Five, Nine, and 14 Eyes jurisdiction, which means this VPN will not be subjected to those nosy surveillance alliances that want to track your data for God knows what.
They currently have 165 working servers across 35 countries, which isn't the most expansive network I've seen (for example, CyberGhost has 3,157  across 60 countries). But this might not be a problem for me if I'm located near most of their servers and I find that their service is top-notch.
Trust.Zone Features
Now let's talk about the VPN itself.
Will Trust.Zone Log My Data?
Good news! Trust.Zone will not log your data, save for the email address that you register with. Most importantly, they will not log your IP address, traffic, web activity— you know, the stuff you got a VPN to protect in the first place!
Does Trust.Zone Have a Kill Switch?
Trust.Zone does have a kill switch, also known as a network lock feature. That means that if the VPN fails for whatever, reason, all of your browsers and activity will automatically shut down. Think of it as a Plan B if Plan A, the VPN, fails.
What Kind of Tunneling Does Trust.Zone Offer?
Trust.Zone does not offer split tunneling, so you won't be able to be on a private and a public network simultaneously. From that, I can conclude that Trust.Zone uses more bandwidth than a VPN with split tunneling, but we'll get more into that when we do our speed tests.
Can I Use Netflix with Trust.Zone?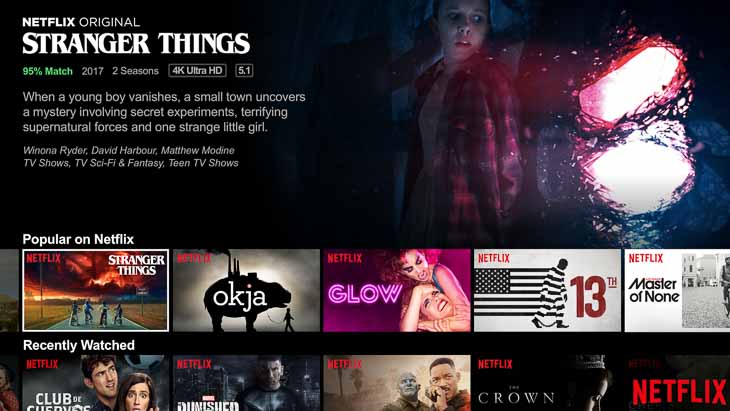 The answer is sometimes. Netflix works on one server in the U.S, one in the U.K, one in Canada, and one in France. It does, however, take some special configurations, but Trust.Zone provides really clear step-by-step instructions. Unfortunately, Netflix will not work on the majority of Trust.Zone's servers.
Trust.Zone Encryption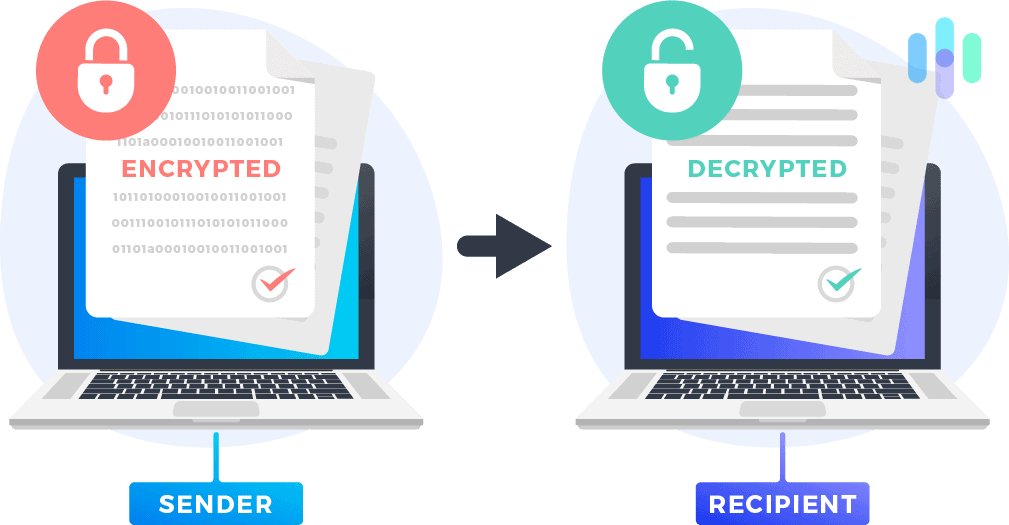 Encryption is what turns your data into code so no one can figure out your traffic. Let's see how Trust.Zone encrypts your data.
AES-256
The Advanced Encryption Standard is just that, a widely used method for encryption and decryption, measured in bits. In case you were wondering, 256-bits is currently the industry standard, so props to Trust.Zone for including it. They also encrypted our web traffic twice, a process called Double VPN.
RSA-4096
RSA is a way to make sure that the right person is using your VPN using multi-factor authentication. This could be as simple as a push notification or one-time password, or as complicated as biometrics or hard and soft tokens. Basically, RSA-4096 will make sure that the right person is using the software (namely, you).
IPSec
IPSec can be used in two ways, either encrypting the data packet message itself, or the entire data packet in tunneling mode. Used in tandem with other Internet protocols, it's great for creating secure Internet communications.
Trust.Zone Protocols
Internet protocols determine how data is transmitted across a network. How does Trust.Zone actually transfer your data through the encrypted tunnel and to the server itself?
OpenVPN
OpenVPN is known as the most secure way to bypass firewalls, the perfect combo of speed and security. Instead of being created by a company, it's crowd-sourced and is constantly being altered to avoid interference by surveillance agencies.
L2TP
Layer 2 Tunneling Protocol generates the tunnel through which your data will travel, but it doesn't actually do any encryption.
Alright, now you know everything there is to know about Trust.Zone…right? Well, let's get out hands dirty and actually test this thing out!
Testing Trust.Zone
When it comes to testing my VPNs, I'm looking for two things— speed and security. To get the most accurate results, I make sure I'm the only one on my Optimum network from my home in Brooklyn, New York. In addition, I do all my tests on both a Macbook Air and a Windows computer. Let's see how Trust.Zone actually performs!
Speed Test
When it came to download speed, Trust.Zone performed much better on my Windows computer, with a slowdown of only 14%, compared to my Vivobook, which had a download speed slowdown of 44%.
Download Speed Tests
Mac
Without VPN
9.04 mbps
With VPN
5.06 mbps
Windows
Without VPN
72.54 mbps
With VPN
62.13 mbps
The trend carried over to upload speed, as I saw only a 13% slowdown on my Vivobook compared to a 34% slowdown on my Mac.
Upload Speed Tests
Mac
Without VPN
2.44 mbps
With VPN
3.28 mbps
Windows
Without VPN
41.86 mbps
With VPN
36.39 mbps
The final component that I test is ping, or latency.
Ping Speed Tests
Mac
Without VPN
15 ms
With VPN
20 ms
Windows
Without VPN
11 ms
With VPN
17 ms
For latency, the trend was reversed. My Mac only had about a third more latency, while the Vivobook's latency was 54% slower with the VPN. Despite this, overall Trust.Zone was faster on my Windows computers than it was on my Mac, although it worked well on both.
Of course, you should keep in mind that your Internet speed is going to differ greatly based on a number of factors— your distance to the nearest Trust.Zone server, your Internet Service Provider, hardware, browser, etc.
DNS Leak Test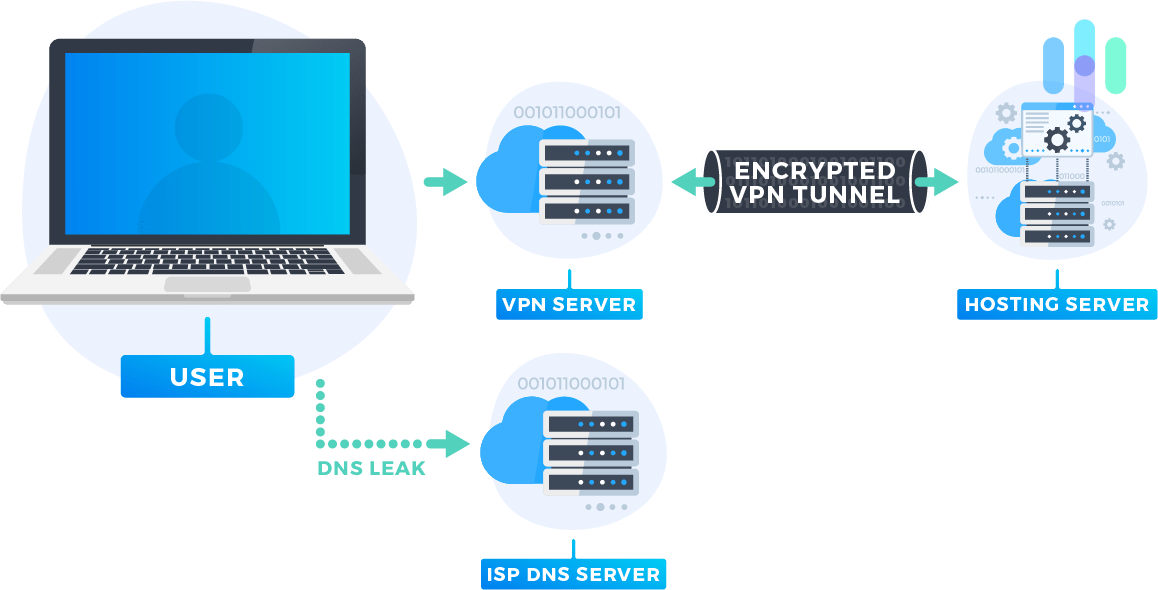 You probably type these 1,000 times a day, but do you actually know what a domain name server, or DNS, is? Domain names are the names of websites that you type in, like Security.org. Each domain name stands for an IP address which actually tells your computer where to go. Think of the DNS like "the big red house on the corner" and the IP address as "123 Main Street". Obviously, if you're using a VPN, you don't want people knowing what web traffic you have going on, so it's important that Trust.Zone has no DNS leaks. Well, I've got great news for you. Trust.Zone passed the DNS leak test!
WebRTC Leak Test
WebRTC stands for Web Real-Time Communication, and it's what allows web browsers to communicate directly with each other rather than through an intermediate server, creating faster speeds for things like file sharing, livestreaming, or video chatting. However, the downside of WebRTC is that it requires knowing the other user's private IP address, information that I definitely don't want getting leaked outside of my perfectly encrypted VPN tunnel. The verdict? No WebRTC leaks!
Trust.Zone performed well on all of my tests, although I would recommend it to a Windows user over a Mac user.
| Test | Trust.Zone Results |
| --- | --- |
| Upload speed, Windows | 13 percent slower (36.39 mbps with the VPN compared to 41.86 without it) |
| Upload speed, Mac | 36 percent slower (2.44 mbps with the VPN compared to 3.28 mbps without it) |
| Download speed, Windows | 14 percent slower (62.13 mbps with the VPN compared to 72.54 mbps without it) |
| Download speed, Mac | 44 percent slower (5.06 mbps with the VPN compared to 9.04 mbps without it) |
| Ping, Windows | 56 percent higher latency (17 ms with the VPN compared to 11 ms without it) |
| Ping, Mac | 33 percent higher latency (20 ms with the VPN compared to 15 ms without it) |
| DNS leak test | No leaks |
| WebRTC leak test | No leaks |
Trust.Zone Subscriptions
Okay, now it's time for the fun part: pricing.
Options
| Length of Subscription | 3 Days | 1 Month | 1 Year | 2 Years |
| --- | --- | --- | --- | --- |
| Location Amount | 136 | 187 | 187 | 187 |
| Maximum Connections | 1 | 3 | 3 | 5 |
| Maximum Data Transfer | 1 GB | Unlimited | Unlimited | Unlimited |
| Price per Month | $0.00 | $8.88 | $3.33 | $2.33 |
| Total Price | $0.00 | $8.88 | $39.95 | $55.99 |
| Savings | 0% | 0% | 63% | 74% |
| Monthly Price with dedicated static IP address that supports port forwarding and 3 more simultaneous connections | $0.79 | $9.67 | $4.12 | $3.12 |
One of the coolest things about Trust.Zone is that you can try it out for free and see how it works on your computer. I love this, as so many factors influence your VPN's performance: your distance from the server, operating system, your hardware, etc. Once that trial is up, Trust.Zone offers subscriptions for one month, one year, or two years. The only difference between the plans are their monthly prices. The longer you sign up for, the less expensive your monthly cost will be, ranging from $2.66 to $6.99. This is a very reasonable price for a VPN, so I'm happy.
Manual Configurations
Trust.Zone works on Windows, Apple, Android, Linux, Router, Xbox 360, Play Station, Smart TV, and the Amazon Fire TV/ Fire TV Stick.
Supported Browsers
Trust.Zone will protect your web activity and traffic on any browser, including Mozilla and Chrome.
Trust.Zone Customer Support
To contact Trust.Zone's customer support, you can either fill out an online form or look at their section of FAQ's, which is pretty robust.
Unfortunately, Trust.Zone doesn't have any reviews online from real customers, but I can tell you that in my experience, they took about a day to answer my emails. The answers I got were really straightforward and well-written so overall, I'm satisfied with Trust.Zone's customer support.
The OpenVPN for Android App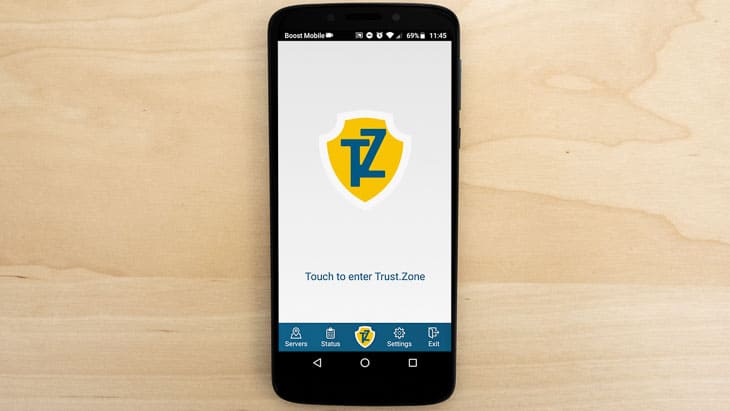 While Trust.Zone doesn't currently have an app in the Apple store, you can use the OpenVPN app in the Google Play store. The app has a great rating of 4.3, with the large majority of the reviews at a perfect five-star.
"Superb! Ditch the official app and go for this. One click widget and pull down menu buttons are extremely useful. Works flawlessly,"
wrote Jason Ball in a recent five-star review. Just another feather in Trust.Zone's cap!
Trust.Zone vs. CyberGhost
| Feature | Trust.Zone | CyberGhost |
| --- | --- | --- |
| Log Data | No | No |
| Kill Switch | Yes | Yes |
| Split Tunneling | No | No |
| Netflix | Some Servers | Some Servers |
| Torrenting | With BitTorrent | Yes |
| IP Addresses | Anonymous, Dynamic & Static Available | Anonymous, Static, Shared |
I'm comparing Trust.Zone to another trusted VPN, CyberGhost. Neither logs your web traffic or activity, which is awesome. Both VPNs have a kill switch in case they fail, and neither offers split tunneling. These VPNs sure have a lot in common! As you can see, Netflix will only work on some Trust.Zone and CyberGhost servers, and both allow torrent, Trust.Zone through BitTorrent. But one advantage of Trust.Zone over CyberGhost is the fact that it has dynamic IP addresses available, whereas you'll get the same IP address every time from CyberGhost, making it easier to track. When it came to speed, CyberGhost worked better on my Mac and Trust.Zone worked better on my Windows. Neither VPN had any DNS or WebRTC leaks, so ultimately, I'd recommend Trust.Zone to Windows users and CyberGhost to Mac users.
Recap of Trust.Zone
I would definitely recommend Trust.Zone as a VPN. It's fast, reliable, and secure.
Trust.Zone Frequently Asked Questions
Can you truly trust Trust.Zone? You have a ton of questions, and we answered the ones we get the most below.