CyberGhost Review: A Solid VPN?
CyberGhost offers a number of features at a relatively affordable price.
What We Like
No data retention laws: CyberGhost operates outside of all surveillance agencies and government watchdogs. That means it can't be forced to hand over our data to the government, which is a huge plus.
Affordable: The cheapest subscription for a CyberGhost VPN connection is $56.94 for two years, which also comes with two months of free service. For the whole 26 months, you'd be paying $2.19 per month on average.
Kill switch: Although we never count on it, if our VPN fails, our web traffic will still be protected with an automatic kill switch.
What We Don't Like
Logging policy: CyberGhost kept our IP addresses when we used the VPN, and the country we used it in. However, CyberGhost stored our information anonymously, so we could live with it, as long as it kept our browsing information away from the bad guys.
Seven simultaneous connections: We're nitpicking here, but with more and more VPNs offering unlimited simultaneous connections, CyberGhost's limit of seven devices can be restrictive.
Bottom Line
Because they're based in Romania, CyberGhost will never have to hand over customer data to the government, unlike many VPNs we've tested. With thousands of servers around the world, you're sure to find one that will give you fast speeds on public Wi-Fi networks.
CyberGhost is more than just a VPN with a catchy name and visually appealing app. It shows a lot of promise as a VPN. For starters, the company is rooted in Romania, a country known for its high privacy standards. It also boasts a fleet of over 10,000 servers located in 91 countries and 115 unique locations – that's one of the vastest VPN networks we've seen.
And with CyberGhost's "no logs" policy, audited by credible firms like Deloitte Romania, it's clear that CyberGhost deserves a closer look. We believe there's more to this VPN than meets the eye, so to confirm that notion, we tested CyberGhost ourselves. We spent close to a hundred hours surfing, streaming, and playing around with CyberGhost's various features, and here's our full report.
CyberGhost is definitely worth a closer inspection if you're looking for a reliable VPN, which is why we tested it ourselves. We spent close to a hundred hours surfing, streaming, and playing with this VPN, and here's our full report.
With thousands of servers around the world, connecting is as easy as downloading the CyberGhost app. Get started.
Editor's Rating
Servers in 91 countries
Headquartered in Romania, outside Five Eyes, Nine Eyes, and 14 Eyes jurisdictions
Affordable with a variety of subscription options
Is CyberGhost A Top VPN Option?
CyberGhost is definitely a top option. It's affordable, it delivers privacy and security features, and it's based in a privacy-friendly country. That said, it does have a few shortcomings, including its limited device connections. To see how CyberGhost compares to our top pick NordVPN, read our CyberGhost vs NordVPN comparison. And see our other top picks below: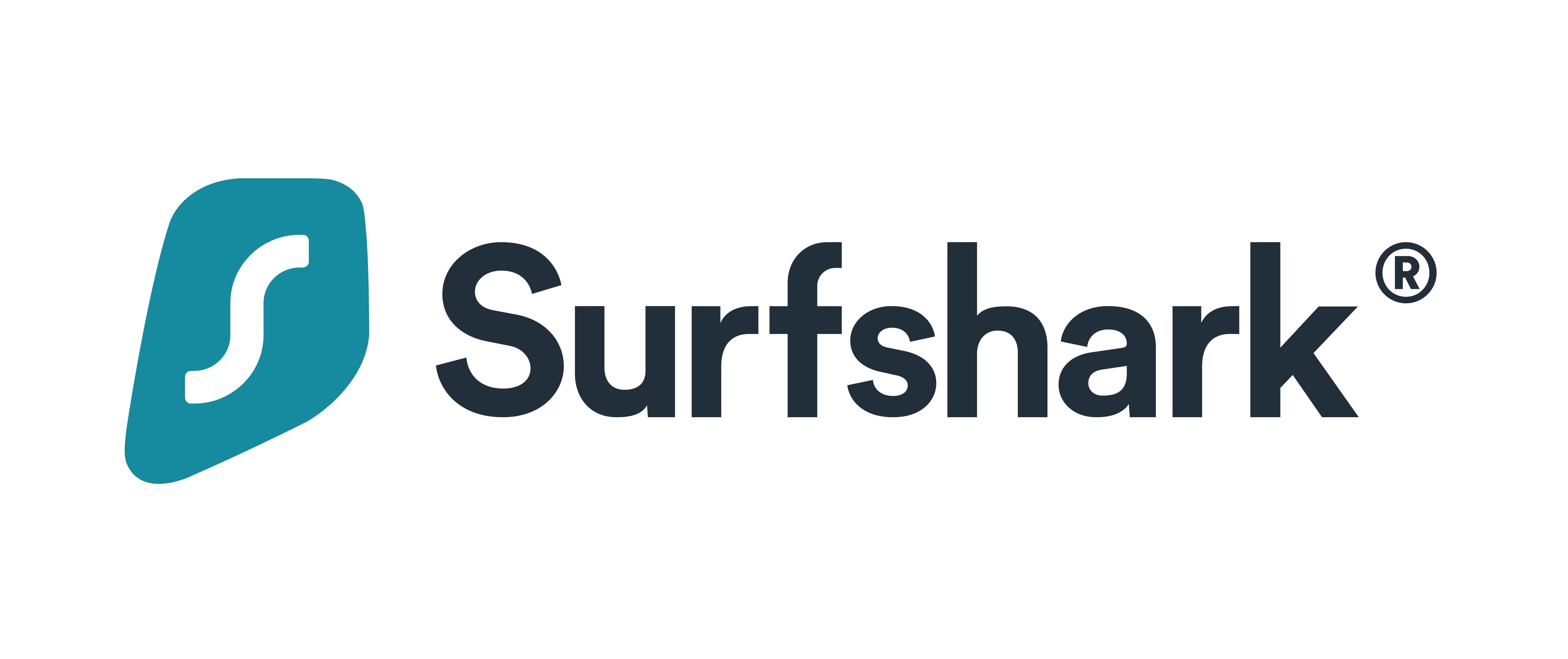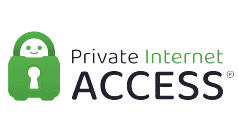 CyberGhost: A Short Overview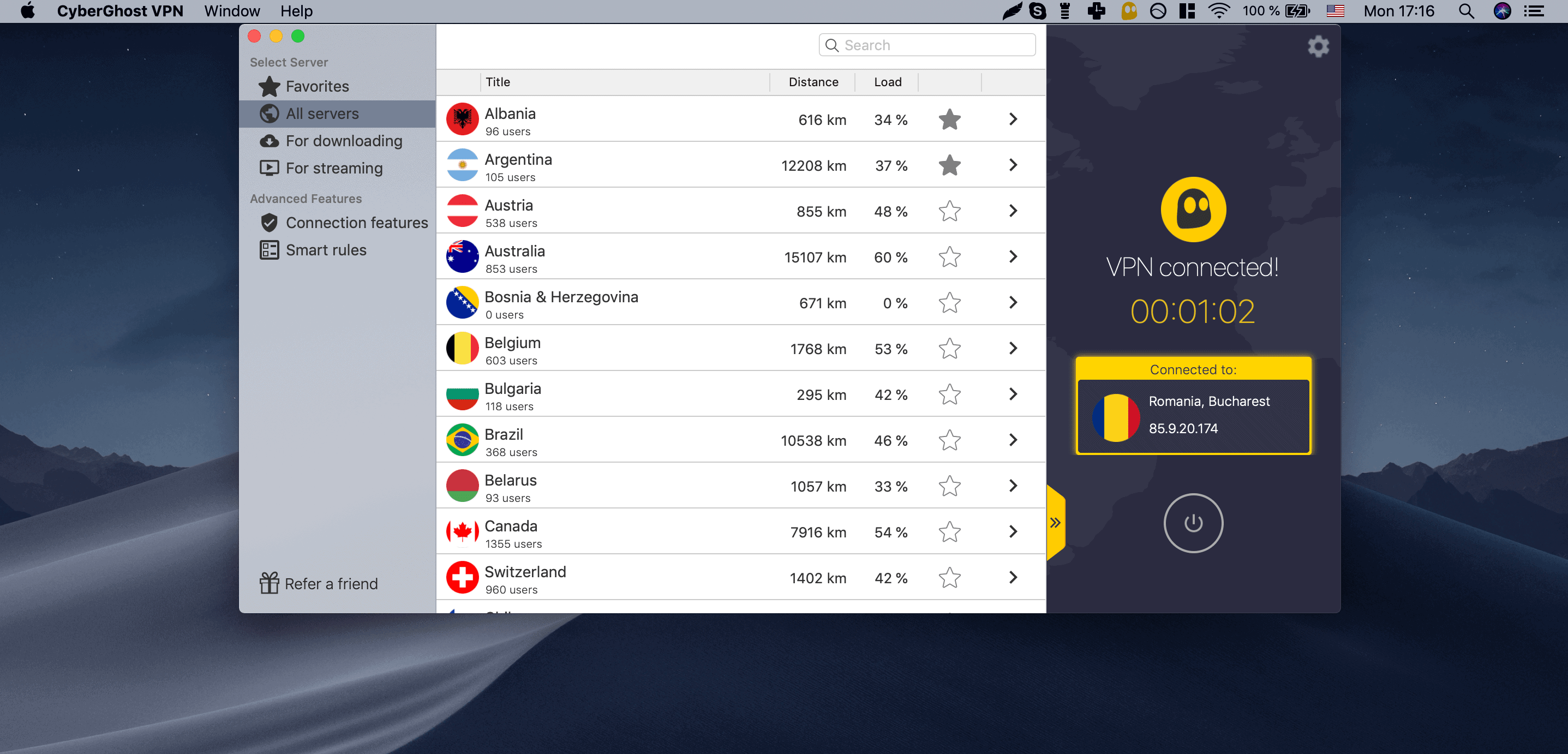 CyberGhost is based in Romania. It was founded by two IT specialists in 2011 who wanted to bring the level of internet freedom in their country to internet users around the world. In Romania, citizens can use the internet without much monitoring. That's not the case with most other countries in the world. In fact, you can go to jail if you use a VPN in certain countries, but as you'll find out below, CyberGhost has features to get around detection of those countries.
Romania is also a great place to operate a VPN business because of its privacy-friendly policies. It does not belong to surveillance alliances, including the infamous Five Eyes, Nine Eyes, and 14 Eyes alliances. Since Romania is outside the jurisdiction of those alliances, Romanian companies can not be forced to share customer data with the government.
Because of those, CyberGhost stands as one of the best VPNs for privacy. Can it back up its ideals with solid VPN features, though? Let's see if CyberGhost is a good VPN to use, and whether or not it has the right features to protect your privacy and give you more open access to the internet.
CyberGhost Features
So what does a CyberGhost subscription entail? A lot, based on our experience. Here are some of the most important features of CyberGhost.
| Feature | CyberGhost |
| --- | --- |
| Log data | Zero log policy |
| Kill switch | Yes |
| Split tunneling | Yes |
| Netflix | Yes |
| Torrenting | Yes |
| IP addresses | Anonymous, static, shared |
All those features are available no matter which device you're using. CyberGhost has apps and software for Windows, macOS, iOS, Android, and even Linux. You can also install CyberGhost on some routers, but you won't have easy access to features like split tunneling. Installing CyberGhost on a router, however, lets you connect as many devices as you want to the VPN and even use it with smart TVs and consoles.
Will CyberGhost Log My Data?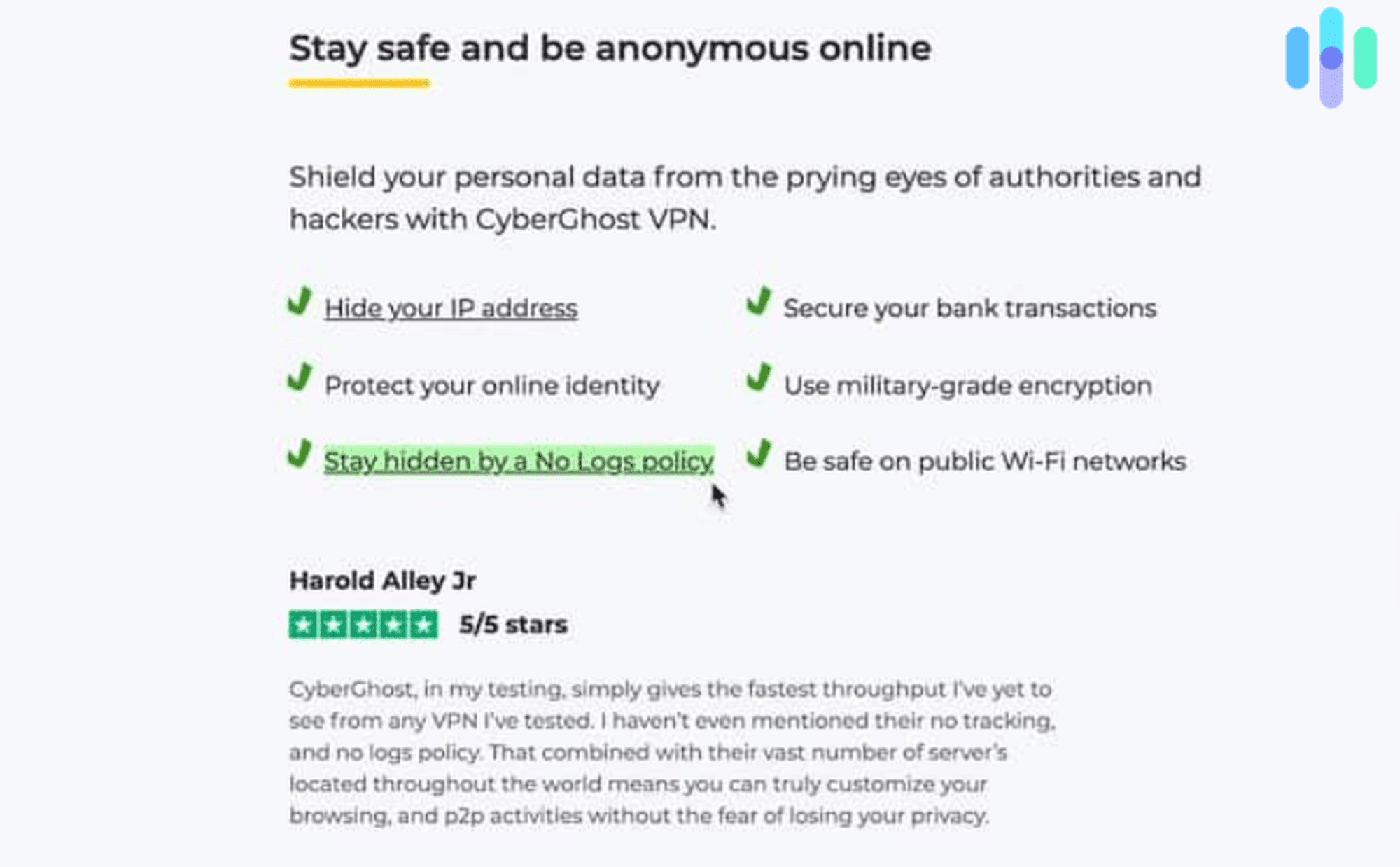 The truth is, most VPNs log data. They may claim to have a "no-logs policy," but at minimum, even the best VPNs will keep things like your email address, name, and payment information.
Keeping those pieces of information is vital to keep their services running, but the term "no-logs policy" often pertains to what you do while connected to the service. VPNs with such a policy will not record what websites you visit, what you download, and what your original IP address is.
That is crucial. If you're concerned about your privacy, you'll use a VPN to hide your internet activity from your internet provider, the government, services you use like Facebook, and pretty much everyone else. However, if a VPN logs your VPN activity, that could open up a way for the VPN company to breach your privacy, either accidentally or on purpose. They may suffer a data breach, for example, or even sell your data to third parties.
So what does CyberGhost collect? According to its privacy policy, the service itself collects Connection Attempt and Successful Connection data, which it uses to properly adjust its infrastructure to current trends. 
Connection Attempt data pertains to usage requests during certain hours, days, weeks, or months. It also records from which country the requests originated, as well as the app version of the device used. 
Successful Connection data, on the other hand, records data about successful connection attempts. 
Together, those types of data help improve CyberGhost's service.
Other than that, CyberGhost's logging policy is typical. It keeps account information, including personal information like names, addresses, emails, usernames, and payment information. It also logs statistical data, like browser and device information, which it claims to use to improve its service.
While some of that is personally identifiable information, they are necessary to the operation of CyberGhost and they are in no way related to VPN activities. As such, we aren't too concerned about the company's logging policy.
CyberGhost does collect more data than secure VPNs typically do, but it's definitely far from the worst VPNs to avoid. Those VPNs don't just collect sensitive data, they could also get you on the wrong side of the law.
One thing we like about CyberGhost is that it's transparent about its privacy policy. The policy isn't vague or hard to understand. It tells you what types of data the company collects, what it uses them for, and with whom it shares them. CyberGhost has also submitted itself to third-party audits several times, most recently, to Deloitte Romania, a big-three auditing firm. That just shows CyberGhost's real commitment to privacy.
Does It Have a Kill Switch?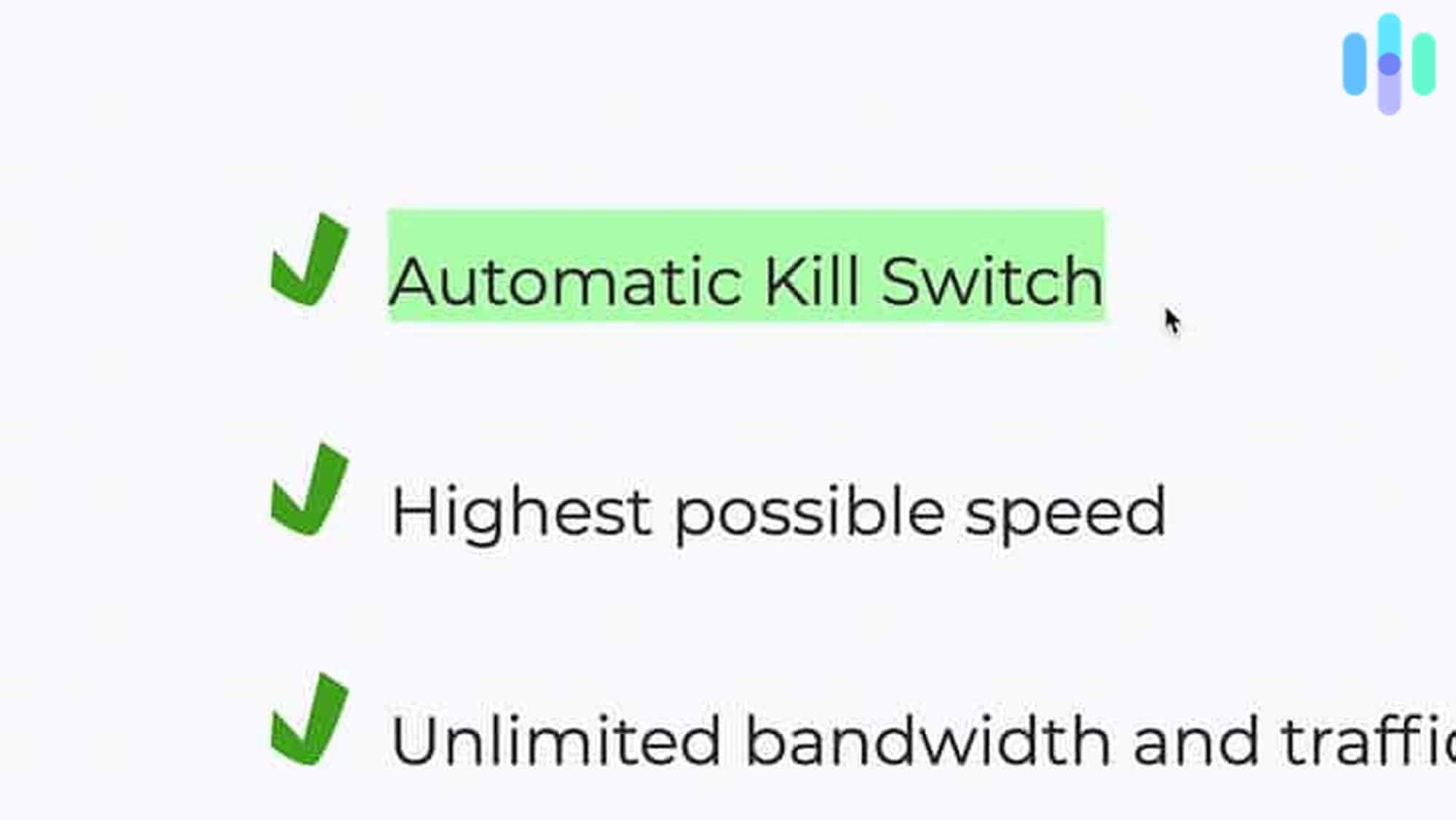 Yes.
CyberGhost has implemented a kill switch so that anytime we lose connection with the VPN, our IP address will not be exposed. This feature cuts the connection to the internet and shuts down all web pages in order to protect our identities from our internet service provider (ISP) and government agencies.
The only problem here is that we can't turn the kill switch off if we wanted to. Let's say we're torrenting or downloading a large file; the moment we lose connection to the VPN, we lose connection to the internet and, therefore, interrupt our download. This gets annoying, particularly when we aren't worried about our security.
What Kind of Tunneling Does CyberGhost Offer?
You can access a public and private network at the same time with CyberGhost, also known as split-tunneling, a common VPN feature. Here's how:
Log into CyberGhost.
Click on Smart Rules.
Click on Exceptions.
Access networks in and out of your encrypted tunnel at the same time.
Can I Access Netflix with CyberGhost?
Yup! Feel free to watch "New Girl" whenever you want. CyberGhost users can click through all content from Netflix U.S. and certain localized versions.
One major advantage CyberGhost has over other VPNs is its extensive server network. With servers in 91 countries and 115 locations, CyberGhost has a wide-reaching presence that makes it easier to find the content you're looking for. Whether it's a popular show or a niche streaming service (not just Netflix), there's a good chance CyberGhost has a server in the right location to help you access it.
It's important to note, however, that some streaming services are able to detect VPN IP addresses. If this happens, the service may block your access or limit the content available to you based on their global licensing agreements. Netflix, for example, does the latter. If you find that CyberGhost isn't working for a particular streaming service, try refreshing your connection or choosing a different server location. This can help you bypass any blocks and gain access to the content you want.
CyberGhost Encryption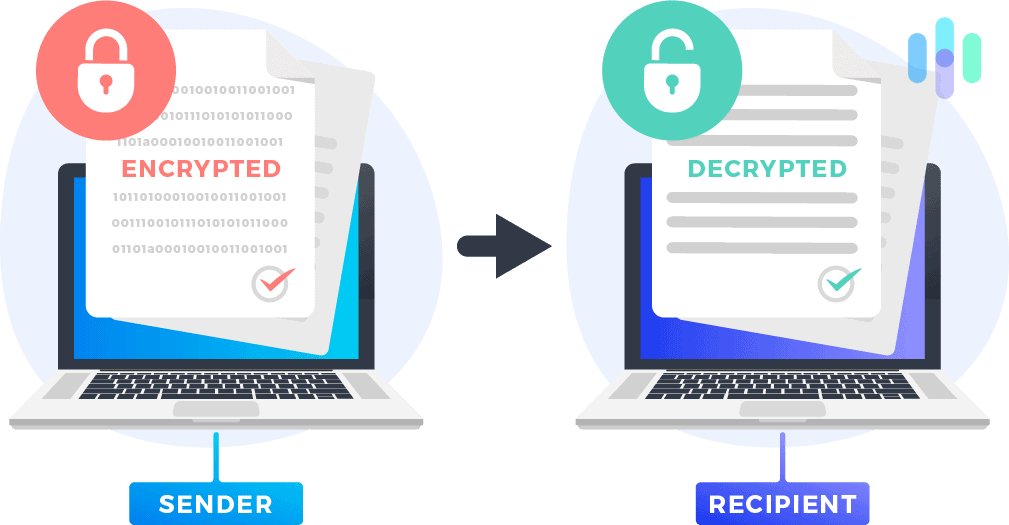 Encryption can be likened to the lock we put on our doors. The only people who should have access to our homes are those we trust enough to hand over the keys, but if the lock is easy to pick — or in the case of encryption, if the code is too easy to crack — then unauthorized access is inevitable.
Thankfully, CyberGhost uses 256-bit AES, which is the highest encryption standard currently available. That ensures maximum protection of all the data we route through its servers.
Additionally, CyberGhost uses its own domain name server — kind of like a phonebook for the internet. As a result, your DNS requests stay within the encrypted tunnel and will not go through your ISP's DNS server, which is risky and one of the top causes of IP address leakage (more on that below).
CyberGhost Protocols
Protocols are important because they determine how our data is routed from our computers to the VPN server. There are various types of protocols that work better in certain situations. Some protocols give us a faster internet speed, while others provide more security.
Let's check out CyberGhost's options to see if it has a protocol that's a fit for your needs:
OpenVPN
This is one of the most secure VPN options out there. It's open-source, which means users can analyze the source code for vulnerabilities or use it for other projects. Because OpenVPN is crowd-sourced by a community that improves the code all the time, it's less likely to be hijacked by surveillance agencies.
This protocol also allows us to use AES-256 encryption so we can bypass firewalls. OpenVPN works with Windows, macOS, Linux, Android, iOS, routers, and even Windows phones.
BOTTOM LINE: OpenVPN is not only highly configurable, but it is also great for speed, security, and performance.
L2TP/IPSec
By itself, L2TP (or Layer-to-Tunneling Protocol) does not provide encryption or privacy. But when L2TP is combined with IPSec, we're far more protected. L2TP creates a tunnel, while IPSec handles the AES-256 encryption, channel security, and data integrity checks.
The downside to this protocol is that the speed is slower than OpenVPN, which makes it vulnerable to firewalls.
WireGuard
In terms of VPN protocols, WireGuard is the new kid on the block, but it's already making a name for itself. Several other VPN companies have added WireGuard to their arsenal of VPN protocols, CyberGhost included.
One of the strongest features of WireGuard is that it's lightweight compared to OpenVPN, which means it executes processes faster, resulting in faster performance. It's also supposed to save your devices' computing power and battery life. However, since it's new, WireGuard is still evolving. It has had reported stability issues in the past, for instance. The good news is that it's open-source, just like OpenVPN, so it should stabilize and improve much quicker than proprietary VPN protocols.
Security-wise, WireGuard uses a cryptographic key routing process. Think of it like sending a locked package through a secure mailing service, and then sending the keys to the package through a different secure mailing service. WireGuard encrypts your internet traffic before sending it to CyberGhost servers, and then sends a hashed key separately so the servers can decode the traffic.
More VPN Reviews: While reading about CyberGhost, also be sure to check out our in-depth reviews of other VPN providers such as IPVanish, Norton Secure, and ExpressVPN.
Video Review
Want to see what kind of tests we performed on CyberGhost? Check out this video review below.
To see if CyberGhost has gotten better or worse in the past year, we re-tested this top VPN.
Testing CyberGhost
Next, it's time to see how CyberGhost actually performs. We put it through several tests: from speed tests that determined how much it slowed down our internet, to DNS and WebRTC leak tests to see if it can protect our IP address and online data from leaks and exploits.
We used a Macbook Air and a VivoBook (Windows), and we connected through a Verizon phone. Depending on what type of device you use, your connection speeds will differ. But it's helpful to know how a VPN service will perform using our devices to figure out how its performance might translate to your devices.
Speed Test
Download Speed Tests
Mac
Without VPN
37.05 mbps
With VPN
35.97 mbps
Windows
Without VPN
69.86 mbps
With VPN
55.4 mbps
Upload Speed Tests
Mac
Without VPN
25.9 mbps
With VPN
23.93 mbps
Windows
Without VPN
41.21 mbps
With VPN
21.57 mbps
Ping Speed Tests
Mac
Without VPN
14 ms
With VPN
16 ms
Windows
Without VPN
9 ms
With VPN
16 ms
We expect all VPNs to slow down our connection a little, so when we tested these services, we looked to see how much slower our connection became. We're OK with our internet being a tad slower if it means we'll be protected. But if there's a serious lag, we're out of here.
On our MacBook Air, CyberGhost worked amazingly. Ping time increased by just 14 percent. Think of the "ping" like your connection's reaction time to every request you send to it, or like when your doctor hits your knee with that rubber hammer. If your reaction time is slow, something is wrong.
Across the industry, the average increase in ping time is 32 percent, so CyberGhost's ping time increase is pretty impressive. Also, our download and upload times saw drop rates lower than 10 percent.
Unfortunately, CyberGhost performed much slower on our VivoBook. There was about a 78 percent ping time lag, and the upload and download speeds weren't promising either.
Looks like CyberGhost works best for Mac lovers. That being said, there are many different factors that could affect your internet speed. Within the VPN alone, the server you're connected to, the time at which you connected, and your encryption and VPN protocol can affect your internet speed. Outside the VPN, your internet speed may also fluctuate depending on the data traffic of your ISP and the website you're connecting to. So even if CyberGhost didn't perform as well on our Windows laptop, you might experience different results.
DNS Leak Test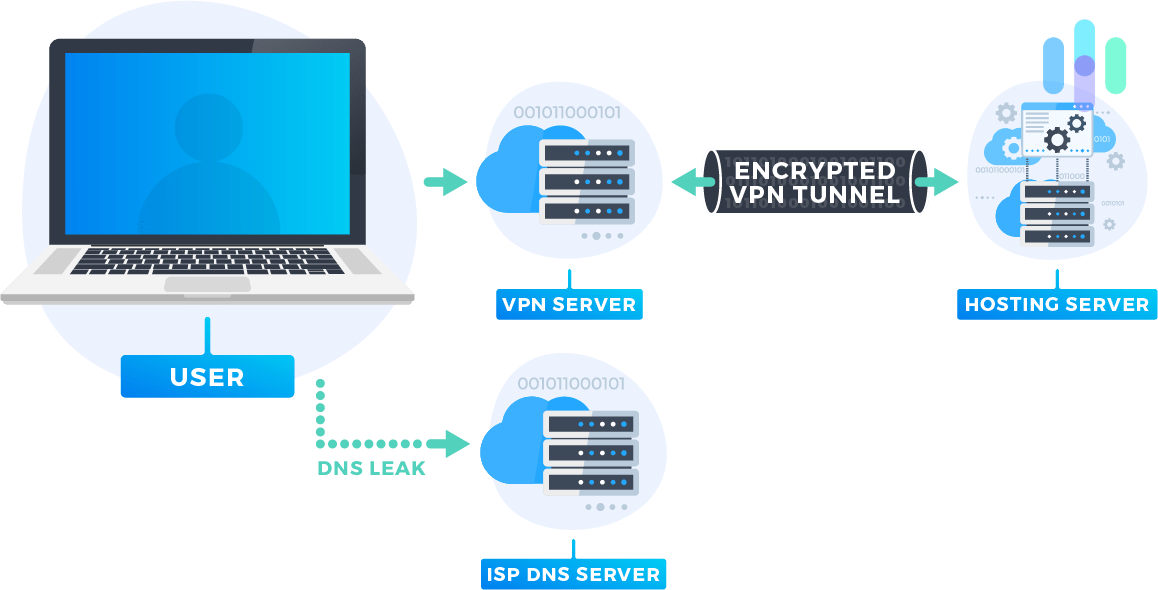 We also wanted to test if there were any DNS leaks when we used CyberGhost. Remember earlier when we said that CyberGhost uses its own DNS server? That's a good indication that there are no DNS leaks with this VPN.
A DNS leak happens when DNS requests go to your ISP's DNS server instead of a private server (such as CyberGhost's DNS server). Because requests contain your real IP address, someone snooping around could see what websites you're trying to visit, so it's vital to test your VPN for DNS leaks.
We're pleased to report that CyberGhost had no leaks on either Windows or Mac. That means all our data remained encrypted in the VPN tunnel as we traversed the web.
WebRTC Leak Test
WebRTC allows different browsers (Firefox, Chrome, Opera, Microsoft Edge) to communicate directly with each other without going through an intermediary server. WebRTC allows for smoother file sharing, live streaming, and video calls. The risk here is that it requires each device to know each other's IP addresses. So when it came to VPNs, we wanted to make sure none of our information was leaking through that transfer.
Fortunately, CyberGhost showed zero WebRTC leaks when used with Chrome, Firefox, and Safari, which were the browsers we tested.
CyberGhost Subscriptions
Of all the VPN subscription services we've reviewed, CyberGhost is one of the most affordable options, especially if you plan on using it for a few years. It's also very flexible — you can sign up for just a month, six months, or two years.
The monthly plan offers the most flexibility, but it costs more. The price per month is $12.99, and it has a shorter, 14-day money-back guarantee. If you're only testing out the service, this is a good option.
Next, the six-month plan is still flexible, but as a reward for signing up for a longer period, you'll get a lower monthly rate. The six-month plan costs $41.94 total, which is about $6.99 per month. That's almost half the cost of the monthly plan.
Lastly, if you're sure that CyberGhost is the VPN for you, you can sign up for two years and get the best rates and biggest savings. The two-year plan costs $56.94 – only $15 more than the six-month plan. Monthly, that's only a little over $2. Better still, CyberGhost's two-year plan comes with free months of service, depending on on-going promotions. Right now, you can get two extra months.
Keep in mind that both the six-month and the two-year plans come with a 45-day money-back guarantee, 15 days longer than the usual guarantee in the industry. During those 45 days, if CyberGhost doesn't turn out to be the VPN you're looking for, you can cancel and receive a full refund.
Options
CyberGhost Plans
| Subscription | 1 month | 6 months | 2 years + 2 months free |
| --- | --- | --- | --- |
| Monthly price | $12.99 | $6.99 | $2.19 |
| Annual price | $155.88 | $83.88 | $28.47 |
| Total amount billed | $12.99 | $41.94 | $56.94 |
Which Manual Configurations does CyberGhost Support?
CyberGhost supports manual configurations for Linux, Chromebook, and these wireless routers: TomatoUSB, TomatoUSB Merlin Build, and DD-WRT. You can try other firmware, but CyberGhost can't promise that you'll get a connection.
Gaming consoles and media streaming devices can connect to the VPN also, but they must connect via a computer, mobile device, wireless router, or other supported devices. So feel free to go wild with your Apple TV, Amazon Fire Stick, PlayStation 4, Xbox One, or Nintendo Wii.
What About Adding CyberGhost As A Browser Extension?
Right now, we can use Cyberghost with Chrome as a browser extension. That means Chrome users get easy access to their CyberGhost VPN service.
Customer Support
The one thing we liked about CyberGhost was its customer service. When it comes to VPNs, we always check for great customer service, because we want to know if we can get any help when we run into problems.
We've submitted many questions to other VPN services. Some have been slow to email me back. Some don't respond at all.
CyberGhost, on the other hand, boasts a 24/7 live chat feature with highly responsive customer service agents. CyberGhost also has a very thorough blog and FAQ section if we ever wanted to learn more about the company. We emailed the company with feedback, too. With all that being said, we gave CyberGhost's customer service an A!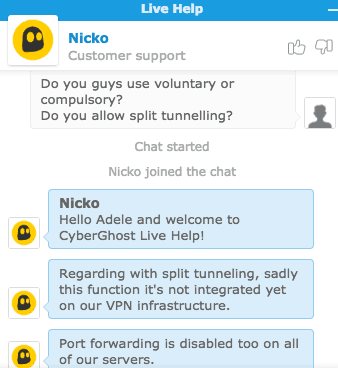 The CyberGhost App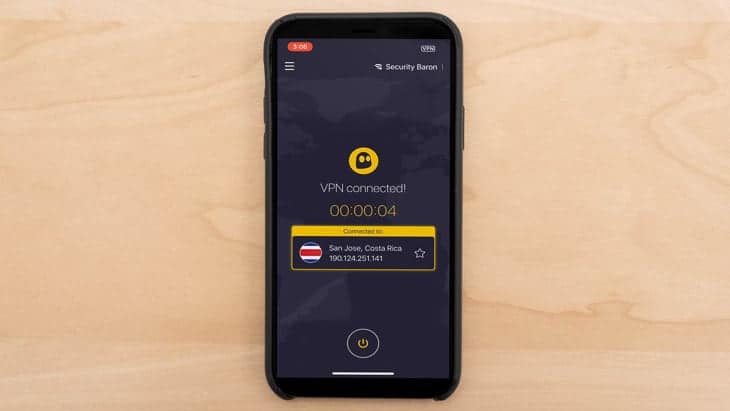 Let's take a look at the CyberGhost VPN app. The app (for any VPN) is incredibly important, especially since we use a mobile device. It's no fun if the app is subpar and we can't use the service effectively. That defeats the purpose, no?
When we first downloaded the app on our phone, the first thing we thought was that it was easy to navigate and fun to look at.
On the Apple Store, the app has a 4.2 rating. In the Google Play Store, it received a 4.1 rating.
It seemed that most people were satisfied with the app, but a few customers didn't like its interface. Many claim it's not intuitive. However, we didn't experience any issues connecting to our server through the app.
Find out if CyberGhost can protect your home like other VPNs
It's good to have options. See how CyberGhost compares to these top VPN picks.
Recap of CyberGhost
Alright, let's regroup.
Overall, CyberGhost is a great service, especially for those who are new to VPNs. But picking the best service is all about your needs. Does CyberGhost check your boxes?
CyberGhost FAQs
Since CyberGhost is one of the most popular VPNs, many people are curious about it. Well, we've compiled your questions and we've got answers.