The Best VPNs for Netflix of 2023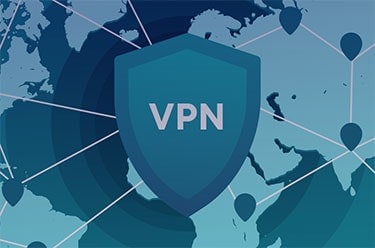 We love VPNs for lots of reasons: they keep our information secure, encrypt our web traffic in a tunnel and replace our IP address so we can safely join public Wi-Fi networks. However, another reason we can't live without our VPN is the ability to stream Netflix. With certain VPNs, we can even access Netflix as if we were in another country, giving us access to our favorite U.K reality shows. Below, we'll take you through our top picks if you're just like us and can't live without binging your favorite series. Of course, download speed is important when streaming, so pay close attention to our speed test results for each VPN as we go through them.
| | |
| --- | --- |
| Netflix video quality | Recommended download speed |
| SD | 3 Mbps |
| HD | 5 Mbps |
| 4K/UHD | 25 Mbps |
The Best VPN for Netflix in 2023
Comparing VPNs That Work With Netflix
| System | NordVPN | Surfshark | Private Internet Access VPN | ExpressVPN | FastestVPN | StrongVPN | Ivacy |
| --- | --- | --- | --- | --- | --- | --- | --- |
| Ranking | 1st | 2nd | 3rd | 4th | 5th | 6th | 7th |
| Ratings | 9.7/10 | 9.5/10 | 9.4/10 | 9.1/10 | 8.3/10 | 8.4/10 | 9.2/10 |
| Minimum Monthly Cost | $3.49 | $2.30 | $2.19 | $6.67 | $0.83 | $5.83 | $2.25 |
| Contract Length | 1 to 36 months | 1 to 24 months | 1 to 36 months | 1 to 12 months | 1 to 60 months | 1 to 12 months | 1 to 24 months |
| Split Tunneling | No | Yes | Yes | Yes | Yes, but not on their Mac or Windows apps | Only on Android devices | Yes |
| Netflix | Yes | Yes | Yes | Yes | Yes | Yes | Yes |
| Torrenting | Yes | Yes | Yes | Yes | Yes | Yes | Yes |
| IP Addresses | Dedicated, static | Dynamic, static | Dynamic, dedicated (optional) | Dynamic | Anonymous, static | Shared | Dedicated, static |
| Five Eyes, Nine Eyes and 14 Eyes Member | No | Yes | Yes | No | No | Yes | No |
| Read Review | NordVPN Review | Surfshark Review | Private Internet Access VPN Review | ExpressVPN Review | FastestVPN Review | StrongVPN Review | Ivacy Review |
Which VPNs are the Best for Netflix?
1. NordVPN - Best Privacy & Security

A popular choice, NordVPN went above and beyond in our evaluation. We could torrent films and watch Netflix without a hitch, and knowing that it's headquartered in Panama, outside of Five Eyes, Nine Eyes, and 14 Eyes, made us feel even better about using the service.

Pros

Strong encryption
Apps perform well
P2P sharing permitted
Non-member to Five Eyes, Nine Eyes, and 14 Eyes

Cons

No split tunneling
Static IP addresses
Faulty kill switch on iOS
No customer support available over the phone

Double Encryption

NordVPN uses a double VPN. That means our web traffic was encrypted not once, but twice, and goes through two servers. We believe this is a huge perk, and is especially useful for those who work in fields like journalism, activism, or any other fields where they might have to deal with sensitive information.

NordVPN Customer Support

Headquartered in Panama

VPNs are a lot like real estate: location matters. NordVPN's headquarters in Panama means that they are not part of any international surveillance alliances, and can't be forced to give up our data, even if the government is demanding it. Want to learn more about their servers? Read our pricing page for NordVPN.

P2P Sharing

We were allowed to peer-to-peer (P2P) file share, meaning that we could share materials like media, books, and music directly with our colleagues. This is a great perk for fun things like our favorite movies, but also really came in handy for file sharing our collaborative work documents.

2. Surfshark - Best for Smartphones

Another strong option, Surfshark performed great particularly on our mobile devices. Its apps worked flawlessly, whether on Android or iOS, and its speeds on mobile didn't disappoint. It also features a healthy number of servers in different parts of the globe — over 3,200 in 65 countries, to be precise. It's for these reasons that Surfshark made it on our best for Netflix list.

Pros

Easy to use mobile apps
3,200 servers globally
Fast streaming on most servers
Security features like a kill switch and multi-hop

Cons

Pricey if you choose the monthly plan
No streaming-optimized servers
May require some trial-and-error to find a server that works
No phone support

Surfshark Connected to VPN

Fast Connections

After a long day of work, all you want to do is kick up your feet, slump on the couch, and binge Netflix. But wait, if you're going to connect to a VPN, you're going to want a VPN that won't have you jump through hoops before you can start watching. Surfshark is exactly that. Just launch the app, choose the country you want to connect to, and you're streaming in just a few moments.

Stream on Multiple Devices

If you're anything like us, then your Netflix account is logged in on multiple devices and you're maxing out the five-device streaming limit half the time (we like our movies). But to be able to stream from multiple devices, you need a VPN that can connect multiple devices, as well. Surfshark is one of the best at doing that. In fact, you can connect as many devices as you want simultaneously. Want to watch on your laptop while video chatting with your friends on your phone? Not a problem with Surfshark.

Unblock Content in 65 Countries

When it comes to watching Netflix with a VPN, the number of servers, as well as their locations, is the key. Surfshark has servers in over 65 countries, which means whichever Netflix library you're trying to unblock, you'll likely be successful if you use Surfshark. Sure, it needs a bit of trial-and-error to find a server that works sometimes, but with Surfshark's over 3,200 servers, you have no shortage of options.

3. Private Internet Access VPN - Best Speeds

Private Internet Access, or PIA, has one of the most expansive networks of servers among the VPNs we've tested, with thousands of servers in over 80 countries. More server locations means more Netflix libraries to access, so it's only fitting that PIA made this list.

Pros

84 server locations
Solid speed for streaming
Works on smartphones, computers, and smart TVs
Proxy servers serve as faster alternatives to VPN servers

Cons

Mobile apps could use a bit of design improvement
Split tunneling on Windows and Android only
Customer support is not always reliable
Based in the U.S.

Connecting to Private Internet Access

Protocol Options

PIA is teeming with connection options, from OpenVPN and WireGuard, the most popular VPN protocols right now, to SOCKS5 proxy and IKEv2/IPSec. Now, since watching Netflix doesn't require that much security (unless you're really secretive about what you binge watch), the latter two options let you access the best streaming speeds. They're not as secure as OpenVPN and WireGuard — in fact, SOCKS5 proxy doesn't encrypt browsing data at all — but they can help you unblock Netflix libraries from all over the world and stream with minimal buffering.

Multi-Device Access

If you're like us, then you use multiple devices to watch Netflix on. Smart TVs are a given, but we also like to watch on our smartphone while soaking in the tub or on our laptops while waiting for our coffee at coffee shops. Fortunately, whichever device we used, Private Internet Access was available. On our Samsung smart TV, we set up PIA's Smart DNS feature to access Netflix U.K. On our smartphones and laptops, we used PIA's utilitarian apps to connect to whichever VPN server we wanted to watch Netflix on. We even set up Private Internet Access on our gaming console.

Affordable

With Netflix hiking subscription plan prices, the last thing we want is another monthly bill to pay. Unfortunately, a free VPN just wouldn't do if you want to unblock Netflix libraries. The next best thing is an affordable VPN, and Private Internet Access is exactly that. On a monthly payment basis, PIA costs $9.95, which is cheaper than the industry average. And on top of that, you can get discounts just by signing up for a year or longer. The one-year plan costs $39.95, or about $3.33 per month, while the three-year plan costs $79, which breaks down to about $2.19.

4. ExpressVPN - Best Privacy & Security

ExpressVPN is always a solid contender, and it's no secret why. Its headquarters in the British Virgin Islands are a major plus, since they don't have to comply with Five Eyes, Nine Eyes, and 14 Eyes. Those are international surveillance alliances, and if a company participates in one, it means our data can be surrendered to the government.

Pros

Won't forfeit our data to the federal government
Over 2,000 servers in 148 locations
Rotating IP addresses
Split tunneling

Cons

Slower for Macs
No customer support via phone
Can only connect five devices simultaneously
High cost compared to competitors

Wide Reaching Global Network

ExpressVPN has more than 2,000 servers in 148 locations all across the world. This is a huge deal because the closer we are to a server, the better Internet speeds we'll enjoy. More servers mean a greater chance of a speedy Internet experience, no matter where we end up traveling. It's especially cool because if we connected to a server in another country, we experienced the Internet as if we were really there.1

ExpressVPN App

Split Tunneling

We always keep an eye out for if a VPN offers split tunneling, because it comes in handy quite frequently. We often find ourselves in situations where we need to be on both private and public networks at the same time. With other VPNs, that would mean that we needed to switch off our connection to access files on a public network, which is a big hassle. With ExpressVPN, we can use split tunneling to go through an encrypted tunnel for some of our traffic, while also connecting directly to the Internet when we needed to.

Stringent Logging Policy

While ExpressVPN logs some information, like which app and version we used, what server we connected to, how much data we transferred, our email address, and payment information, they didn't keep records of our web traffic or activity, which is exactly why we used a VPN in the first place. To learn more about ExpressVPN's privacy policy, check out our ExpressVPN pricing page.

5. FastestVPN - Most Affordable

This Cayman Islands-based VPN has more than 250 servers in 37 countries. With FastestVPN, you'll be able to torrent files, and browse the Internet without slowing down speed. To top it all off, FastestVPN is super affordable, starting at less than just a dollar per month.

Pros

Based in the Cayman Islands, outside of Five Eyes, Nine Eyes, and 14 Eyes jurisdiction
Kill switch
Ability to connect 10 devices at once
Cost

Cons

Can't do split tunneling on Mac or Windows app
No phone line for customer support
Static IP addresses
No browser extensions

Kill switch

A kill switch is like a fail-safe when we're using a VPN. Meaning, if our VPN fails at any point, the feature will "kill" any web pages or apps that we have open in the background. That way, we never risk exposure, even if something goes wrong with our connection.

FastestVPN Desktop App

10 Devices connected at once

We were allowed to connect up to 10 of our devices at one time which was super convenient. Many VPNs cap devices at five or six, so we loved that we didn't have to choose what devices got connections, or keep track of what needed to be toggled on and off.

Band for your Buck: It's great when a VPN allows us to connect so many devices because we ultimately only want to get one VPN subscription.

Affordability

FastestVPN is one of the most affordable VPNs we've seen. While a month-to-month option will cost $10 per month, if we signed up for five years, the monthly total would net out to just $0.83. That's a price that is really hard for us to resist.

6. StrongVPN - Best for Multiple Devices

While we used StrongVPN, we connected a whopping 12 devices at the same time. Plus, they're an older VPN company and have been around since 2005, which makes us trust them that much more. We love that since their founding, they've accumulated 950 servers in 24 countries, a decent number.

Pros

Superior customer service
Can connect 12 devices simultaneously
Super fast on Windows
Minimal data logging

Cons

Based in the U.S.
Limited split tunnelling on Androids only
Not the most affordable option on the market
Shared IP address

Customer support exceeds expectations

We might be technology pros, but sometimes we're a little old-fashioned. That's why we were pumped that StrongVPN offers a telephone support line. Sometimes we just need to speak to a human being, and they were very easy to reach when we wanted to know more details about IP addresses.

High speed Internet connection

While VPNs have lots of great perks, some can seriously bog down our Internet speeds. When that happens, it's like, what's the point? We're happy to report that StrongVPN performed well on our speed tests on both Windows and Mac computers. We browsed the web and watched Netflix without skipping a beat.

StrongVPN Windows App

Doesn't log much data

While no VPN company logs absolutely no data, StrongVPN really only kept the bare minimum, like our email and payment information. They also made use of cookies to improve their website, but we felt comfortable with that.

Inside Scoop: It's especially important to look at the logging policies of VPN companies based in the U.S as the government can force them to surrender user data.

7. Ivacy - Best Plan Options

This Singapore-based company has over 1,000 servers in more than 100 locations. While it's not the largest or most popular option, Ivacy VPN can still hold its own as a great VPN option.

Pros

Split tunneling on Windows and Android (Have an Android? Read our list of the best VPNs for Android).
Offers a seven-day free trial
Headquartered in Singapore
More than 1,000 servers

Cons

Kill switch only on Android and Windows
Shared IP address
Only five simultaneously connected devices
Not supported on Safari

Cost-Effective

We love options, and Ivacy VPN gave us a bunch. If we wanted the best value, we would have signed on for a two-year contract, which would have evened out to just $2.25 a month. If we weren't up for such a commitment, we could pay month to month for $9.95. At just under $10, even their priciest option is a steal in our book.

Ivacy VPN Kill Switch

Protocol options

Ivacy VPN allowed us to choose what level of encryption we wanted. This was a great customization because some of us prioritize security, and some of us prioritize speed. Unfortunately, there's usually a tradeoff between these two things, so we liked that Ivacy VPN let us make the call.

Split tunneling

Split tunneling is just what it sounds like: making two tunnels. One of them is encrypted by the VPN, while the other connects directly to our Internet Service Provider. We can choose what web traffic we want to be encrypted by Ivacy VPN to reduce bandwidth and make for a smoother experience.
How We Test VPNs: Methodology
We spend lots of time testing out all these VPNs and want to let you know exactly what's behind our recommendations. We've come up with a framework that evaluates each VPN by key standards like encryption standards, IP addresses, amount of data logged, customer service, etc., to confirm that it does all that a VPN should do. On top of that, we put each VPN through speed and security tests to ensure we don't get too bogged down, and that nothing accidentally leaks. We'll take you step by step below on all of that and more.
Speed
Typically, our VPNs will get tested from our Brooklyn office. We have a private Optimum network there, but on some rare occasions, we will test VPNs when we travel to the Philippines or even Poland.
Our control is our Internet speed without a VPN, and we're sure to only connect one device at a time. We know our readers use all different devices, so we make sure to test on a Macbook Air or Pro and a Windows Vivobook or an Acer Aspire 5. We use the website SpeedTest.net.4 to test download speed, upload speed and ping (latency). First, we perform tests with the VPN, and then, without. Download and upload speed are measured in megabits per second, while latency is measured in milliseconds. Once we take these two measures, we identify the difference in terms of a percentage to account for any discrepancies between the greatly varied natural speeds of Macs and Windows computers.
Distance to the server, operating system and device all impact speed, but it's ideal that VPNs have no more than a 40 percent difference in any of our categories (ping, download speed or upload speed).
Security
We all want to feel safe while using the Internet, which is why VPNs are so popular. We don't want our domain names (website names) and their IP addresses available to anyone, not even the government. It's also important for us to know that users' IP addresses aren't being leaked due to WebRTC, which allows browsers to communicate directly with each other and is the default on browsers like Chrome, Microsoft Edge and Opera. We tend to stick to Chrome, so this struck a chord with us personally.
We test for DNS leaks by using DNSLeakTest.com. By comparing our computer's IP address with the IP addresses that the website shows, we can tell if there was a DNS link while using the VPN or not. Then, we test for WebRTC leaks by leveraging a tool available on ExpressVPN's website. We use a similar tactic where we look at the local and Public IPv4 IP addresses to see if there were any WebRTC leaks.

We also go through the companies' privacy policies with a fine-toothed comb to get a thorough understanding of their data-logging policies. We take note of where a company is headquartered, because it dictates if they are members of Five Eyes, Nine Eyes and 14 Eyes. Those are international surveillance alliances that have the potential to legally force companies to surrender customer data. While it's ideal for a company to not be located in a country impacted by such agreements, we also prefer they log minimal user account information. We find things like name, email and payment information acceptable, but don't see why VPNs would log additional data, like when customers use their VPNs, how long they use it for, how much data they've transferred, what servers they use, what websites they visit and more.
In our full in-depth reviews, we also conduct a full analysis of a VPN's encryption methods and Internet protocols to make sure they meet the industry standards. We prefer VPNs with AES-256 encryption and OpenVPN, which are some of the highest standards of security on the market.
We take note of how a company handles IP addresses because it impacts our likelihood of being tracked. It's best if a company offers dynamic addresses that change each time we log on, making it even harder to track what we are doing. Static IP addresses stay the same and that makes them less desirable and easier to track. Finally, we make sure that each VPN has a kill switch. This function shuts down Internet browsers in the unlikely event that a VPN fails. If a kill switch isn't in place, our activity could become exposed, which is a no-go for us.
Torrenting and Netflix
VPNs are also used to watch movies and television. We make sure to keep track of which VPNs offer torrenting and have access to Netflix. The Netflix part can be a bit of a toss-up, as the entertainment giant is always updating its code to block VPNs. Even though we test our ability to access Netflix, we can't guarantee that it will always work for everyone.
Split Tunneling and Encryption
Split tunneling is another feature we're on the lookout for. It lets us use both the VPN, and a public network at the same time. The lower bandwidth can create faster speeds. We prefer double or multi-hop VPNs, because this means that data is encrypted multiple times through multiple servers.
Subscriptions
We know that cost is a big decision driver, so we promise to give it to you straight. Most VPNs offer many options and that can be overwhelming. Luckily, we spend lots of time looking at VPNs and will make sure to point out a really good deal when one pops up. Some VPNs are super cost-effective, with monthly fees of less than a dollar if you sign on for a long-term commitment. Alternatively, certain companies offer subscriptions as expensive as $15 each month. We like it when a company offers several options in their pricing structure, like the ability to pay month-to-month, or pay less monthly for a longer-term contract. We also look for the option to give a VPN a test run through a free trial or money-back guarantee period. Finally, we specify what actually comes in a subscription in terms of how many servers the company offers and how many devices can be connected simultaneously.
Customer Support
Once our readers decide on a VPN, we want to make sure they stay in good hands. That's why customer support is another dimension we look at VPNs through. We check what resources are available in the event that issues pop up. Most companies offer a live chat option, email support, and a searchable compilation of past users' questions. Once in a while, a company will have a support line available via phone. That's not too common, so if a company has one it scores major brownie points.
FAQs About VPNs that Work with Netflix
Los Angeles Times. (2010). VPN opens a forbidden window.
latimes.com/archives/la-xpm-2010-jan-31-la-fi-piratetv31-2010jan31-story.html