Trust.Zone VPN
Free three day test period
Works with routers, XBox 360, Playstation, Smart TVs, Fire TV Stick
Servers in 25 different countries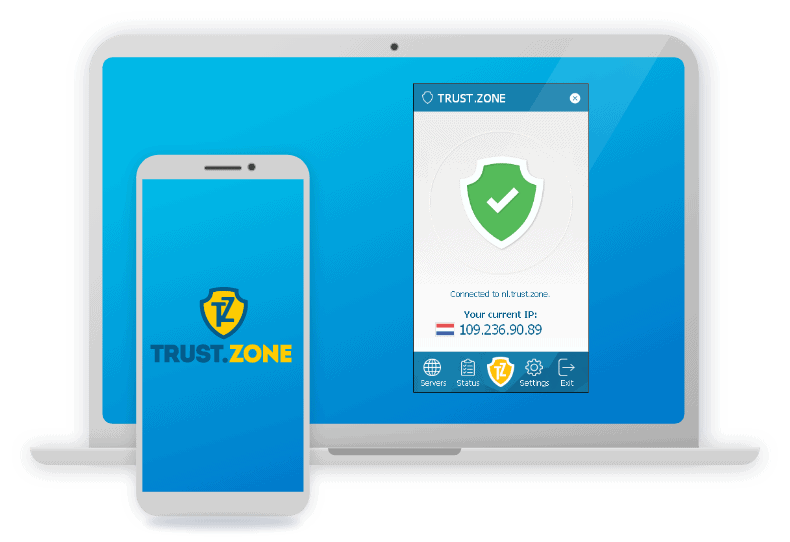 All of our content is written by humans, not robots.
Learn More
By

&

Last Updated
Jul 11, 2022
Free Trial?
Trust.Zone has a free trial. For three days, we tried out their VPN without putting down our information. However, the service was a bit limited compared to the paid options; for example, we could only access 136 out of 187 server locations on one device at a time, and our data was limited to one GB. For us, that was enough data to watch one episode of a baking competition show on Netflix to see how fast our speeds were. Even before the trial was over, we ended up upgrading to the month-to-month option. But we like that Trust.Zone gives its customers the chance to try out their service before making any sort of commitment.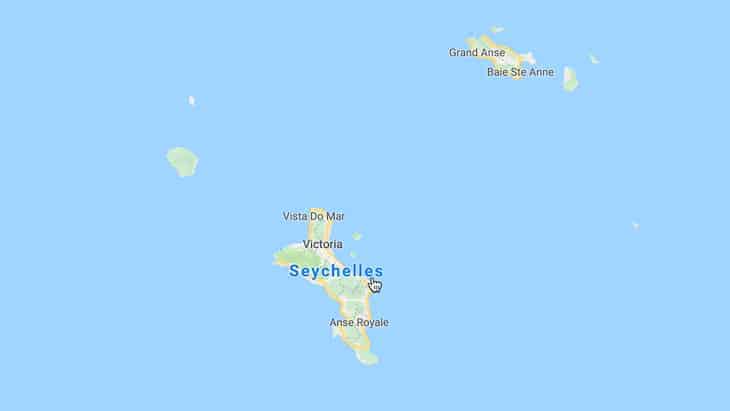 Subscription Prices
Aside from the three-day free trial, Trust.Zone gave us the options of signing up for one month, one year or two years. With all of the paid subscriptions, we could connect to all 187 servers, but while the one month and one year subscriptions only allows for three simultaneous connections, the two-year plan allowed for five. Now, a lot of other VPNs like Surfshark and Perfect Privacy allow for unlimited simultaneous connections, as you can read about in our Surfshark review and Perfect Privacy review, so we found these limitations, well, a bit limiting.
| | 3 Days | 1 Month | 1 Year | 2 Years |
| --- | --- | --- | --- | --- |
| Number of Locations | 136 | 187 | 187 | 187 |
| Number of Simultaneous Connections | 1 | 3 | 3 | 5 |
| Maximum Data Transfer | 1 GB | Unlimited | Unlimited | Unlimited |
| Monthly Price | $0.00 | $8.88 | $3.33 | $2.33 |
| Total Amount Billed | $0.00 | $8.88 | $39.95 | $55.99 |
| Savings | 0% | 0% | 63% | 74% |
| Monthly Price with extra features (dedicated static IP address that supports port forwarding, 3 more simultaneous connections) | $0.79 | $9.67 | $4.12 | $3.12 |
But as you can see, Trust.Zone is pretty generous with the discounts, especially if you sign up for the two year plan. The paid plans on their own come with dynamic IP addresses, meaning we got a new IP address everytime we connected, which we actually prefer over getting the same, static IP address each time. However, some people may want a dedicated IP address that supports port forwarding, as well as three more connections. If that's the case, you can pay just $0.79 more a month for these features.
Note: With the extra subscription, you'd get six simultaneous connections with the one month or one year plans and eight with the two year plan.
More Security.org Recommendations
Check out more of our favorite VPNs.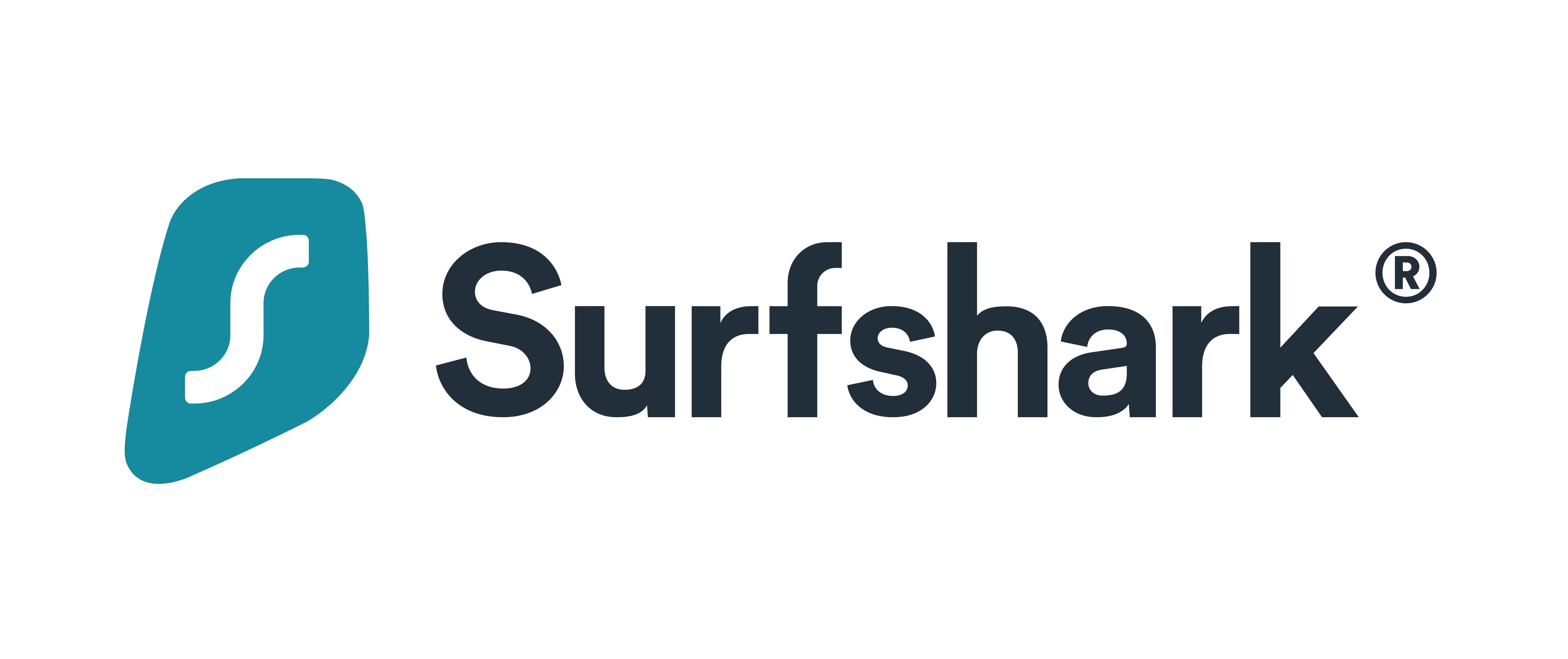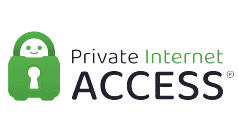 More Discounts
Aside from signing up for a longer-term length, there are a couple other ways to save on Trust.Zone through seasonal offers, the payment method used and some straight up giveaways. Hold onto your hats!
Seasonal Savings
Winter, summer, fall or spring, we're always on the hunt for some sweet savings. Fortunately, Trust.Zone has been known to create deals for their customers through promo codes, some of which are limited to around 100 people. Here's some that we've seen in the past:
Summer deal: In August 2020, Trust.Zone had a week-long deal that would have let us get a three year membership with five simultaneous connections for only $1.99 a month, billed upfront at $71.64.
COVID-19 deal: During the coronavirus pandemic, Trust.Zone had a special #StayHome deal that extended the free trial period tenfold to 30 days. They also offered a discounted year plan for $2.49 a month or $89.64 total. If you're not a mental math whiz, that's 70 perfect off the regular price!
Cyber Monday and Black Friday deal: Trust.Zone offered half off on all of its VPN plans back in 2015; we hope they pick this back up next year!
Christmas deal: We feel like we must've been on the nice list in 2015, because that same year, Trust.Zone gave us 64 percent off all plans for a few days during Christmastime.
As you can see, the deals have waned a lot since 2015, but we're hoping that Trust.Zone continues the recent deals that have come out in 2023.
Savings by Payment Method
If you pay using Bitcoin or cryptocurrencies, you'll get 10% off, which creates prices as low as $2.10 a month with the two year plan.
| Payment Method | Savings |
| --- | --- |
| Allpay.com | 0% |
| American Express | 0% |
| Bank Transfer | 0% |
| Bitcoin | 10% |
| Cryptocurrencies | 10% |
| Discover | 0% |
| iDeal | 0% |
| JCB | 0% |
| Mastercard | 0% |
| PayPal | 0% |
| QIWI | 0% |
| UnionPay | 0% |
| Visa | 0% |
| WebMoney | 0% |
This is the first time we've seen a VPN company discounts its pricing based on what payment method we used. Although we didn't take advantage of this discount, using a plain old Visa, we think it's a great thing for cryptocurrency-users around the world.
Did You Know: Cryptocurrencies like Bitcoin have lower fees than credit cards, as the payment goes directly from the customer to the company, eliminating a three to five percent fee. Instead, the fee is a maximum of one percent, so discounting cryptocurrency benefits both the consumer and the company.
Giveaways
Periodically, Trust.Zone has been known to offer some giveaways, like 10 free licenses. While we can't guarantee that you'll win, be on the lookout for these deals, as you won't have to spend a dime to access their full service. We've seen this in June and August 2020 and expect more in the future, so follow their Twitter1 to stay on top of these contests.
Why It's Worth It
There are a lot of reasons why we would recommend Trust.Zone as a VPN in general. These are just a few:
Streaming: We streamed Netflix from servers in the U.S, the U.K, Canada and France during our world travels, and from Prime Video on our Fire TV Stick.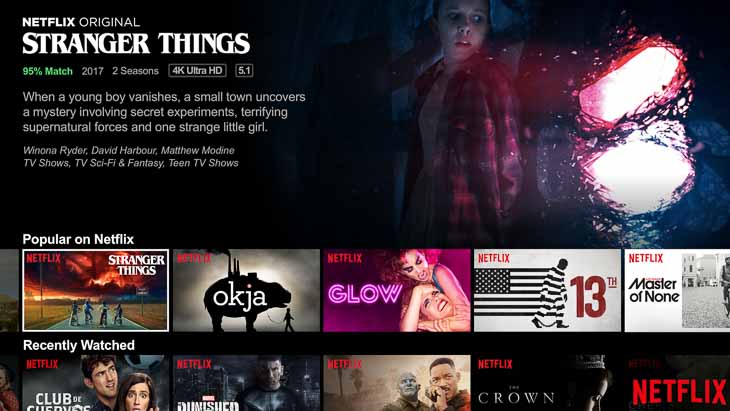 Gaming: When we wanted to chill out and play some video games, we encrypted that too with Trust.Zone on our routers, or directly on Xbox 360 or
Playstation. For more options, read about playing Fornite in our review of the best VPNs for gaming.
Fast: We saw quick Internet speeds on our Windows computer in particular.
Logging policy: Trust.Zone really kept our information private; the only thing they kept was the email address we registered our account with, skipping out on saving our web traffic and IP address.
Low prices: With the two year plan, Trust.Zone is only $2.33 a month, or $55.99 billed at once, making it one of the best cheap VPNs on the market.
Free trial: We got to try out Trust.Zone for three full days without paying a dime, which took out the risk of the purchase.
Getting Help with the Trust.Zone VPN
Even after testing out dozens of VPNs, occasionally we still ran into problems with Trust.Zone that we just couldn't figure out on our own. In these cases, we had a number of different routes to contact Trust.Zone's support team. We could either check out the FAQ and troubleshooting sections on their site, or, if that didn't help, send them an online ticket. The support staff is available nearly all day every weekday, from two AM until midnight Monday through Friday. These are pretty strange hours, but at least they're long.
Of course, we wish Trust.Zone had a phone or at the very least a live chat function on their site, and it would be nice if support was available over the weekends, as well. But perhaps this relatively lean support system contributes to their low prices, so it's really a give and take.
What Devices Does Trust.Zone Work On?
We've already detailed Trust.Zone's ability to work on some devices, but here's a comprehensive list: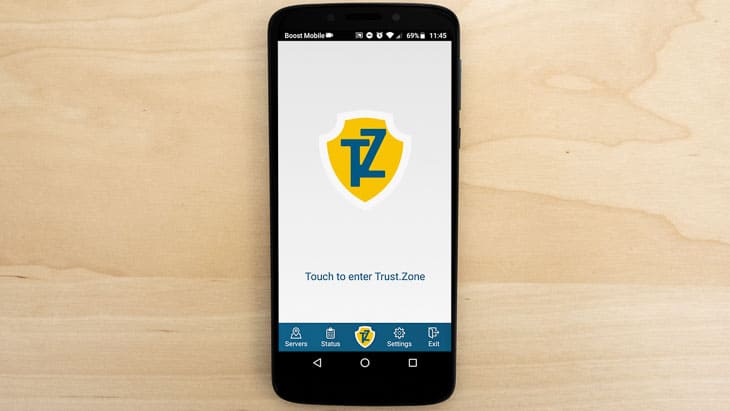 Windows
MacOS
iOS
Linux
Android
Wireless wouters
XBox 360
Playstation
Fire TV
Fire TV Stick
Update: Trust.Zone now has an iOS app called Trust.Zone VPN – Anonymous VPN. On Android, the app is called Trust.Zone VPN – Truly Anonymous VPN.
Exit Strategy
Of course, not everyone will like Trust.Zone for a variety of reasons, which you can learn more about in our Trust.Zone review. If that's the case, Trust.Zone is actually pretty generous with their refund policy, which surprised us given they already offer a three-day free trial. But if we had decided that we didn't like Trust.Zone, we could've cancelled within the first 10 days after clicking "purchase" for a full refund, but there was one pretty large caveat: we couldn't have used more than one GB during that time period to get a full refund. If we used more than one GB, our refund would be partial only. This is pretty strict, so if you aren't sure about Trust.Zone, we recommend simply using the free trial period, as it has the same bandwidth limit without the financial risk, no matter how minimal.
However, if you paid for Trust.Zone and want to cancel, follow these steps:
Go onto the Trust.Zone website
Log into your account
Click on "Support" in the upper right-hand corner
You will be brought to a page that says "Create new ticket".
Under "Department", select "Subscription" and type in the message box that you want your subscription cancelled.
Click submit.
If you want a refund, do steps one through four, but under "Department", click on "Refund" instead of "Subscription" and type in your message. Within 20 days, you'll have your answer, whether it's no refund, a partial refund or a full refund, depending on how long you used the VPN and how much data you used.
Conclusion
With a free trial period, low prices, and discounts for cryptocurrency, Trust.Zone makes testing out or using their VPN incredibly simple for the customer. Price-wise, they're on point, but you'll need to learn more about the VPN itself to see if it's right for you. To learn more about VPNs in general, read our VPN guide, which breaks down exactly what to look for when shopping for a VPN. Trust.Zone may or may not end up being the one for you, but at least you can rest assured that their prices are beyond reasonable.