Avast Antivirus Cost and Plan Pricing
Free iOS and Android apps
Prices for Mac and Windows start at $39.99 a year for one device or $49.99 for 10 devices
Cost will increase after first year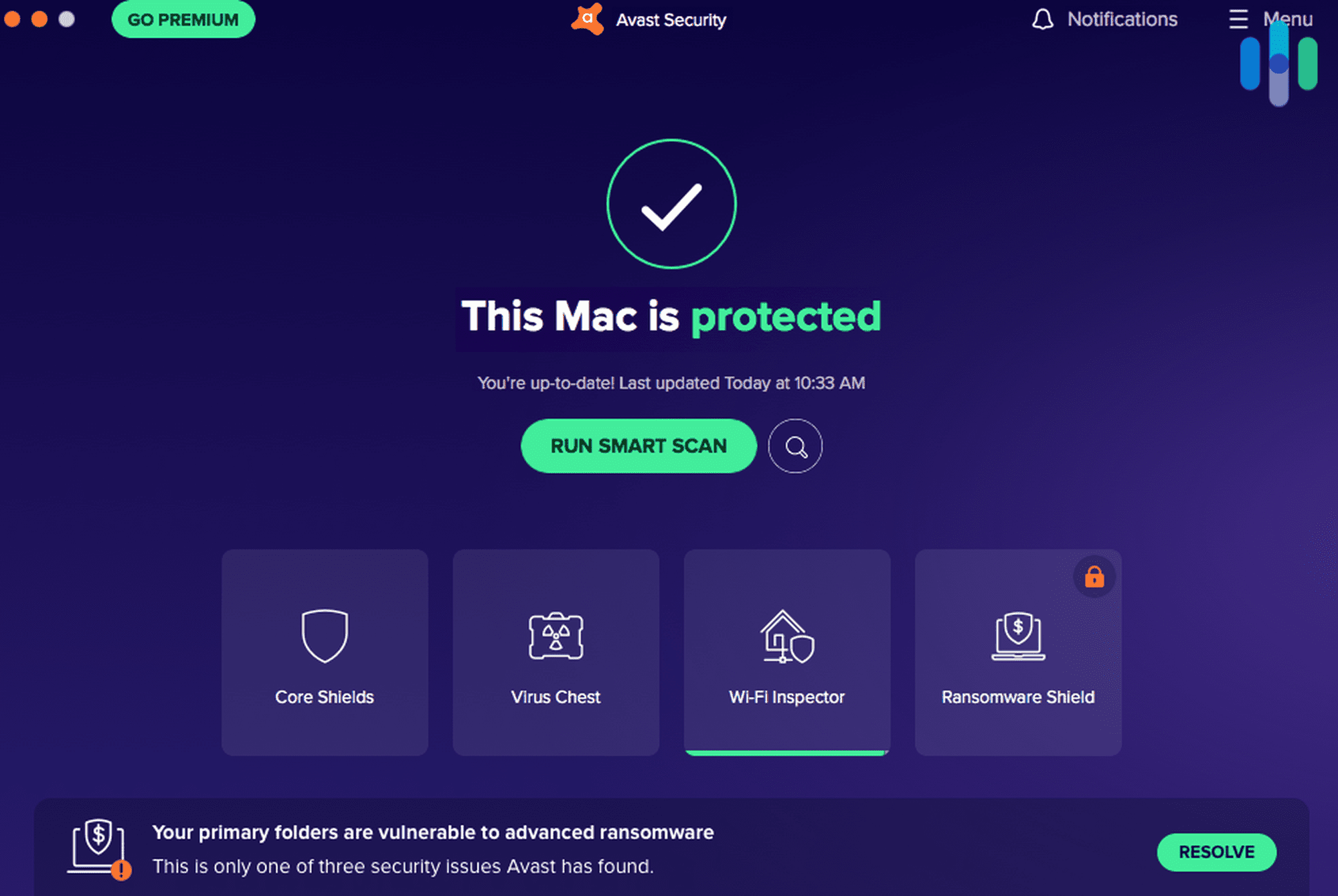 All of our content is written by humans, not robots.
Learn More
By

&

Last Updated
Nov 20, 2023
Aside from being a headache, viruses can lead to financial losses as hackers use malware to obtain users' login credentials and web history. But although antivirus software exists, we typically don't want to spend a ton on it every month. On this page, we're covering everything you need to know about Avast Antivirus' costs, and how their free service differs from their premium service. Let's go into it!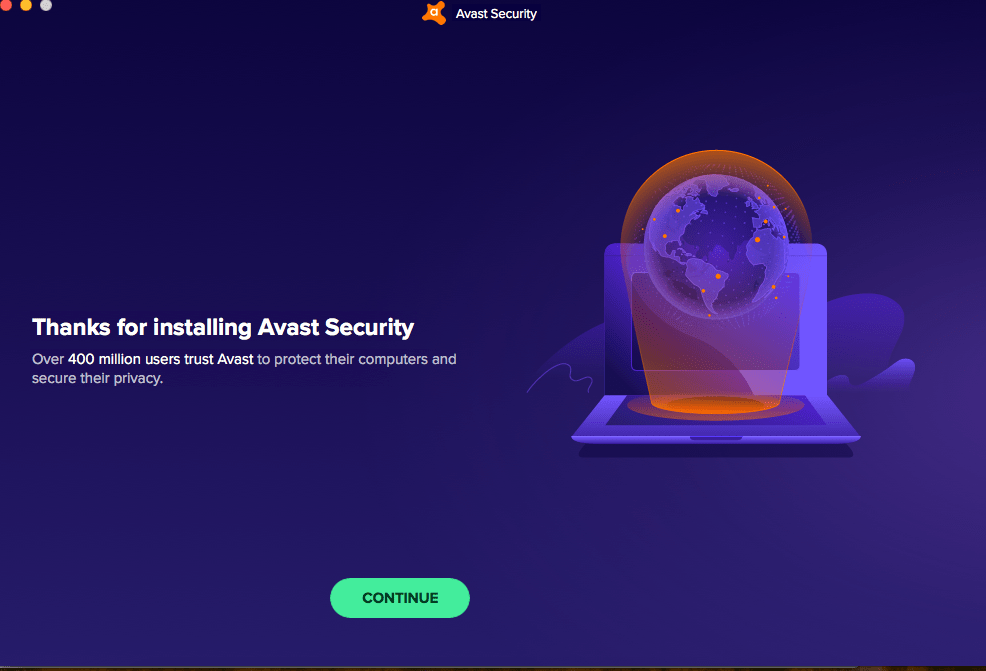 How Much Avast Antivirus for Home Costs
Avast's website is confusing when it comes to prices, so we broke down their antivirus pricing below. We downloaded their Mac app for $50.28, although this price is only for the first year; prices will increase the second year on, but they didn't make it clear exactly how much.
We wish that Avast offered term lengths of shorter than a year, but most antivirus software subscriptions start at a year, as well. In terms of pricing compared to competitors, Avast falls a bit on the expensive side, breaking down to about $4.19 a month minimum while some antivirus software starts at around $3 per month, again, billed yearly.
However, if these prices seem a bit steep to you, Avast does offer a version of their antivirus software for free, but how does it differ from the paid subscriptions? We've got the 411.
| | Number of Devices Covered | Mac | Windows | Android | iOS |
| --- | --- | --- | --- | --- | --- |
| First Year Cost | 1 | $50.28 | $50.28 | $0.00 | $0.00 |
| First Year Cost | 10 | $69.48 | $69.48 | $69.48 | $69.48 |
Free vs. Premium
Basically, the free service has detection for viruses and spyware, but it doesn't monitor for ransomware, for vulnerabilities or intruders on our Wi-Fi network, or for phishing, which is involved in over one in five business security breaches.1 If you want basic protection, the free subscription is a decent option for one device. However, if you want more coverage and coverage for up to 10 devices, go with the Premium plan, which was our choice as you can see in our Avast Antivirus review.
| Features | Free | Premium |
| --- | --- | --- |
| Blocks viruses, spyware, and more | Yes | Yes |
| Blocks ransomware | No | Yes |
| Detects WiFi vulnerabilities and intruders | No | Yes |
| Blocks phishing | No | Yes |
| Annual Price | $0.00 | $50.28-$69.48 |
How Avast Stacks Up
Avast One is a great deal. You get a full security package with antivirus, VPN, and breach security for one low price. If you only need a single antivirus plan, though, you're probably going to overpay with Avast. Comparing prices is always valuable, just to see what the options are. Here are three top options we like:


How Much Avast Antivirus for Business Costs
Aside from personal use, Avast also offers antivirus protection for businesses for different sizes. Now, we didn't test these out personally, so take this section with a grain of salt, as we're depending on Avast's website for our information.
Small Office Protection
Rather than buying a Premium subscription of antivirus software for everyone in your office, it will probably make more financial sense to get a business subscription. Avast offers a license that covers up to 10 devices for one, two or three years.
| Term Length | Total Cost | Cost Per Year | Total Savings |
| --- | --- | --- | --- |
| 1 year | $111.99 | $111.99 | $0.00 |
| 2 years | $167.99 | $84.00 | $55.99 |
| 3 years | $235.19 | $79.72 | $100.78 |
Like the Premium subscription we bought, Small Office Protection blocks spyware, ransomware, malware, and viruses for up to 10 devices. There's also a Web Shield that lets you check if URLs are safe, a Wi-Fi inspector, and a firewall to block unsafe connections.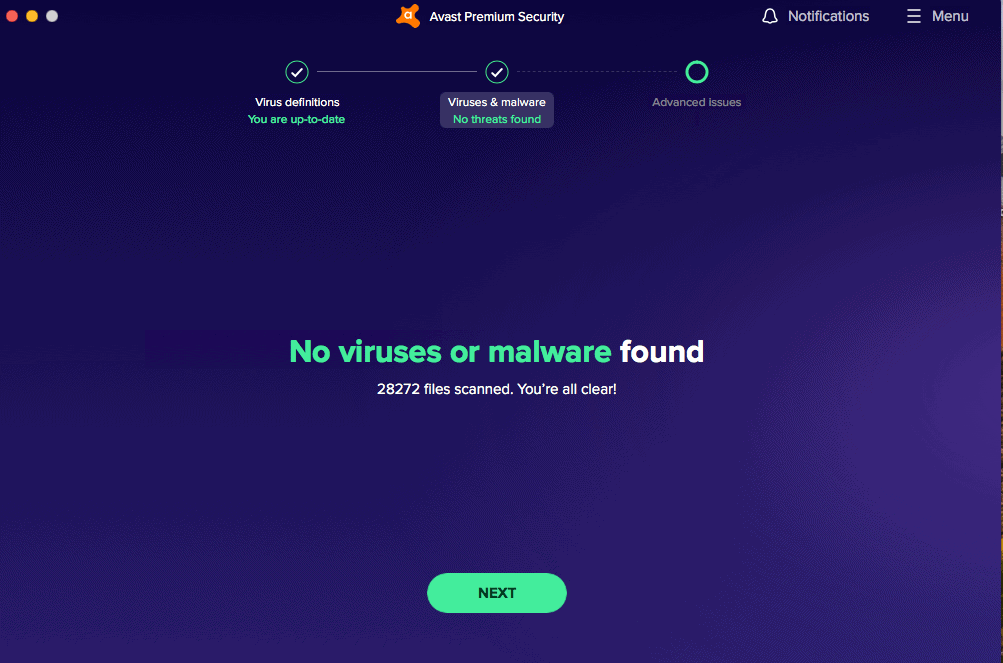 All-In-One Protection
Some businesses need a new level of protection, especially doctor's offices and banks that handle particularly sensitive customer information. If that's the case for you, you might want to consider All-In-One Protection. While it's not entirely clear how it differs from their other antivirus software, as all of them include behavior-based detection, Avast claims that this service has six layers of protection as opposed to one. Now, the website doesn't make it clear exactly what this means, so we recommend talking to a sales rep before buying.
But one clear advantage is the fact that you can use the antivirus software on an entire server as opposed to on individual devices. Also, Linux devices are covered, which is not the case for the regular antivirus software. So if you handle sensitive customer information or if you want a server or Linux device covered, you might want to consider Avast's All-In-One Protection as your antivirus software.
| Coverage of One Device by Brand | Annual Cost | Two Year Cost | Three Year Cost |
| --- | --- | --- | --- |
| Windows | $56.99 | $85.49 | $119.68 |
| Server | $46.99 | $70.49 | $98.68 |
| Mac | $36.99 | $55.49 | $77.68 |
| Linux | $259.99 | $379.99 | $479.99 |
Pro Tip: Know you're in it for the long-haul? Choose a two or three-year Avast antivirus subscription to save money.
Advanced All-In-One Protection
Avast's final antivirus option for businesses is what they call CloudCare, which lets business owners manage a few different networks from one easy to use platform. While Avast doesn't list prices for CloudCare, you can see a demo before buying to make the right decision (and we always recommend seeing the demo before purchasing!).
Other Avast Services Pricing
Antivirus protection aside, Avast offers a few digital security solutions to boot, everything from VPNs to secure browsers. Now, many of these services seem to overlap each other, so make sure you're not paying for the same services twice!
Avast Omni: If you have a ton of smart home devices in your home, then Avast Omni can protect them, with parental controls to monitor your kids' Internet usage for $49.99.
SecureLineVPN: We tested out the Avast SecureLine VPN in our Avast SecureLine VPN review, and, as our Avast VPN pricing page states, their annual plan for this Virtual Private Network is $59.88 for protection of five devices or $47.88 for one device.

AntiTrack: AntiTrack is a way to avoid trackers and cookies that follow us around online and help targeted ads target us even more. However, if you already have a VPN installed, AntiTrack is not necessary, as VPNs encrypt your web traffic and private IP address.
Secure Browser: If neither VPNs nor AntiTrack sounds good to you, another way to browse the web privately is through the Avast Secure Browser, which Avast claims is four times faster due to its lack of ads. Much to our surprise, we downloaded, installed and used this browser without paying a penny, so this is certainly a good option; however, note that it won't protect all of your web activity, just the activity on your browsers. Apps won't be covered, so this solution isn't exactly comprehensive.
BreachGuard: BreachGuard will scan the web for data breaches for your personal information, a feature normally part of the best identity theft protection services. The cost is $19.99 a year for the first year, but that only covers one device, which seems pricey for such a minimal service.
Cleanup Premium: We've all let our computers' hard drives get filled up with old pictures, gifs, and documents you haven't looked at in years. While you could just bite the bullet and clean it up yourself, if you're feeling particularly uninspired, then Cleanup Premium will scan your Mac, PC or Android device for junk and duplicate files for $44.99 a year, or for 10 devices, $49.99. Again, we think these prices are pretty high, especially for something you could do yourself. But hey, we understand a lack of motivation!
Driver Updater: Again, we haven't tested this out for ourselves, but Avast claims that Driver Updater can improve your PC's performance for $39.99 a year, creating faster speeds, better audio and overall, fewer bumps with your device. We recommend reading online reviews before buying this product in particular to see if it's worth its fairly high price. Noticing a theme?
Battery Saver: There are many things on PCs that could drain your battery, from a file that never fully downloaded to a password manager that's always on. For PCs, Avast offers a Battery Saver for $29.99 a year. Again, we think this is a high price for something you could easily DIY, like delete files in your downloads or turn your password manager off, but again, whatever floats your boat.
Family Space: Finally, Avast has iOS and Android apps of Family Space, which lets parents control what their kids do online and track their locations. Now, if you have a family plan, you might already have location tracking and parental controls, but this app is free, so even if you already have these features, there's no financial risk in downloading Family Space.
Avast One: The Ultimate Avast Digital Security Bundle
Avast doesn't make antivirus software only; they also develop other digital security tools and device performance booster tools. If you want to go all-in on Avast, you could go for their Avast One subscription, which incorporates all of Avast's personal products into one plan. Better still, Avast offers Avast One in individual and family plans, the latter covering up to 30 devices (Windows, Mac, iOS, Android) per subscription. Below is a breakdown of Avast One's costs and features.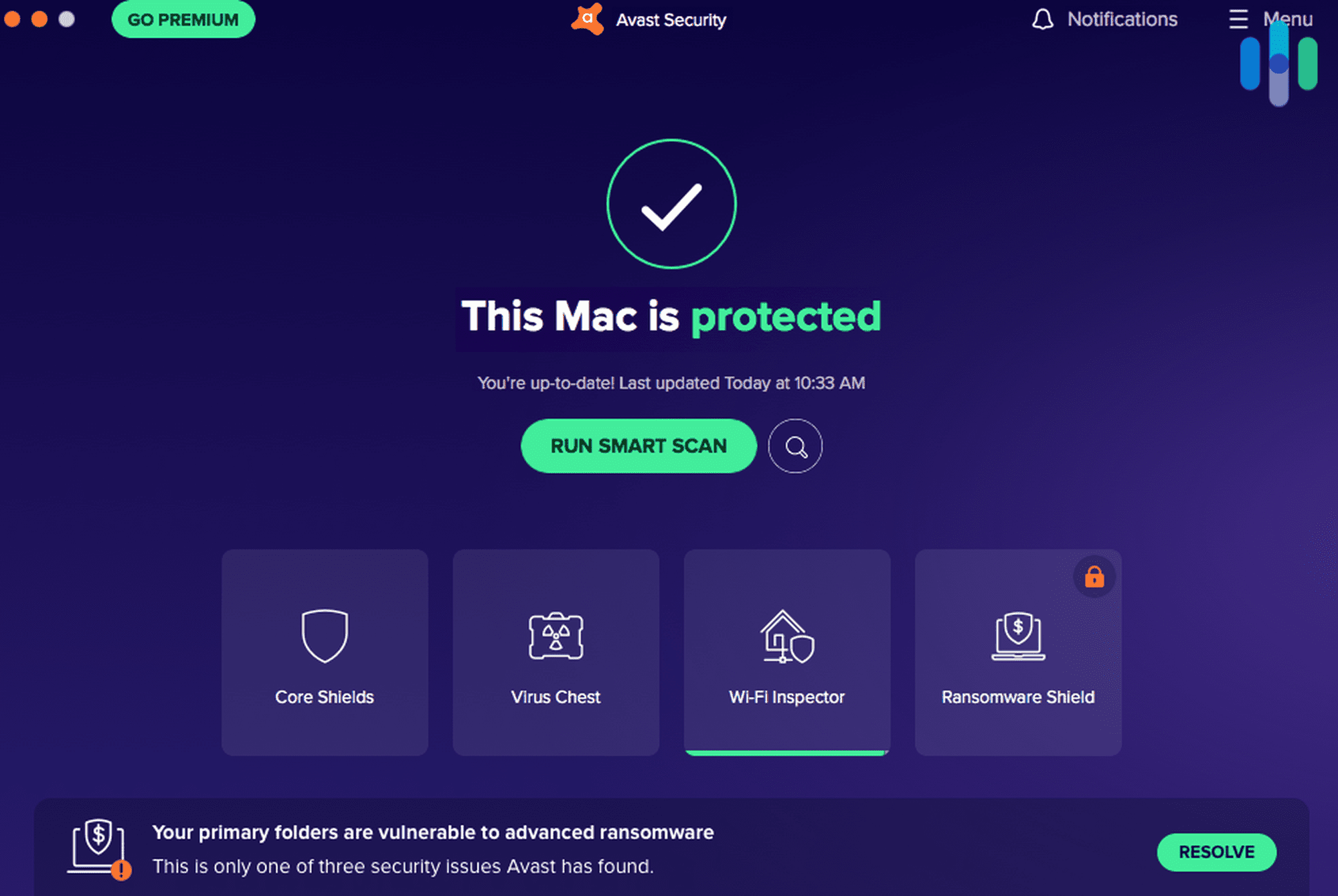 | Cost, number of devices covered | Avast One |
| --- | --- |
| First-year cost for individuals (5 devices) | $50.28 |
| First-year cost for families (30 devices) | $69.48 |
| Multi-device plan supported devices | Windows, Mac, Android, and iOS |
| Antivirus | Yes |
| VPN | Yes |
| Performance booster | Yes |
| Email breach monitor | Yes |
Just as buying bagels is cheaper by the dozen, buying multiple services from Avast at once is cheaper than buying them separately. In fact, if we're talking about first-year prices alone, Avast One costs the same as the personal antivirus plans we talked about above, not to mention, it protects more devices. However, keep in mind that prices will increase after the first year, so if you do go with Avast One, you'll have to decide for yourself if the renewal price is worth it. But when it comes to its first-year price, we can tell you right now that Avast One is a steal.
Getting A Refund
Did you know that about one in three products or services purchased online is returned?2 It's good to know that if you end up disliking or not needing something, you can easily get your money back. Luckily for us, Avast offers a 30-day money-back guarantee on all of its products. If you want to get a refund, just request one within 30 days of purchase. As long as you bought the service directly from Avast and not from a third-party seller or an app store, you'll be able to get your money back.
FYI: If you're past that 30 day window, it's unlikely that you'll get your money back from Avast.
Company History
Avast was first founded in 1988 in the Czech Republic, making them one of the oldest antivirus companies around, and in terms of market share, they're number two in the anti-malware worldwide market.3 But it wasn't until 2018 that Avast had its IPO, two years after it had purchased AVG Technologies for over $1 billion. Clearly, this is a software that people trust around the world, but what's popular isn't always right (for example, low-rise jeans in the nineties). What we're trying to say is, we found some information about Avast that was more than a little troubling.
Just this year, the Czech Office for Personal Data Protection4 has been investigating Avast after Vice reported that they were selling user data, as evidenced by their privacy policy. As of the most recent statement, posted in February 2020, the office's president Ivanu Janú said that they're still investigating the case. However, in response to the original Vice article that accused Avast of selling customer data, Avast preemptively wound down Jumpshot, their data-collecting, digital intelligence subsidiary. We're anxious to see what the Czech Republic's counsel on personal data protection has to say about Avast and will update this page as relevant news comes out.
Favorite Features
On a more positive note, we think that Avast's Premium Security package was worth the money. Of course, it wasn't all good, but here were our favorite things about the software after testing it out:
On-demand and on-access malware scans
Firewall available
Behavior-based detection as opposed to signature-based
Scans for spoofing, malware, ransomware, spyware, viruses, Wi-Fi network weaknesses, phishing, etc.
Detected 98.6 percent of all malware
Free version available
Highly-rated Android and iOS apps.
Again, we recommend reading our review to learn more about Avast's antivirus software, but if it doesn't seem worth it to you, we recommend reading about more of the best antivirus software available on the market today.
Recap
There goes it for Avast's pricing! Since these prices are subject to change over time, we'll be sure to keep this page updated so that you can stay informed on the costs associated with Avast.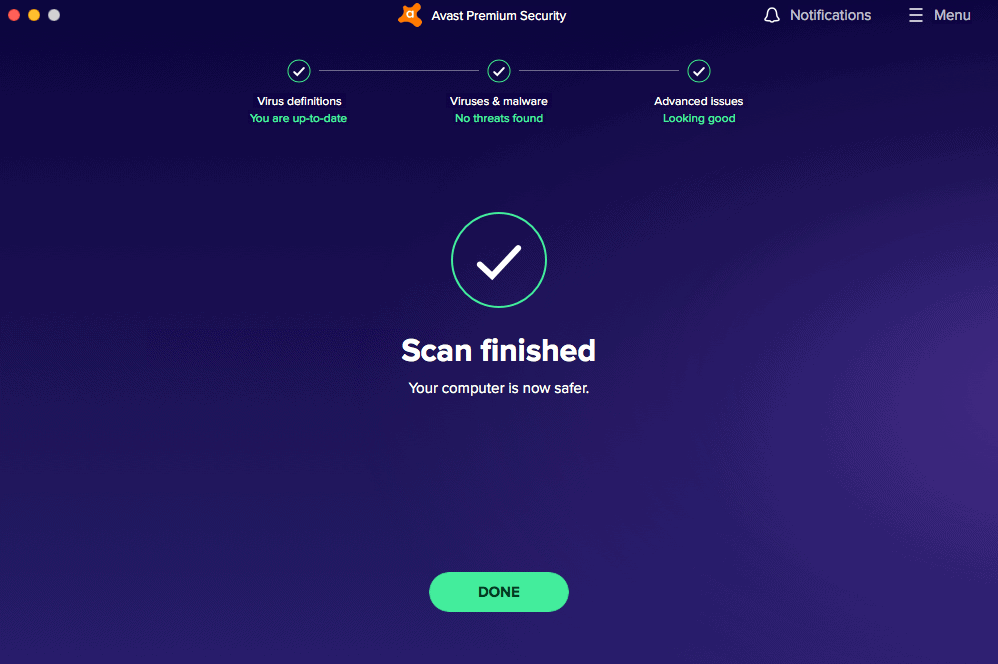 FAQs
We got even more questions about Avast's antivirus service, so we've decided to answer them here.