Avast Secureline VPN Pricing & Plan Cost
A breakdown of Avast's VPN pricing and features
Can be set up to connect automatically when you need it
Provides 24/7 phone support, a rarity among VPNs
Offers a seven-day trial of its full service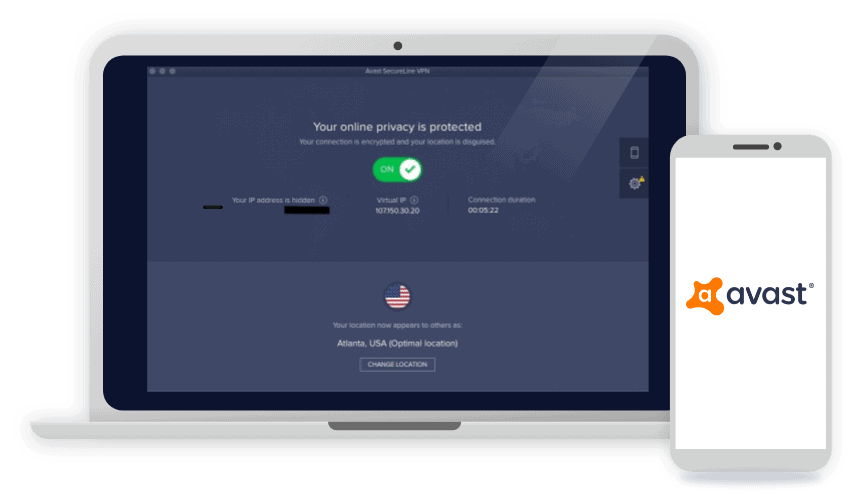 All of our content is written by humans, not robots.
Learn More
By

&

Last Updated
Nov 21, 2023
VPNs, or virtual private networks, provide online privacy and anonymity by creating a private network from a public Internet connection. On this page, we're going to break down the pricing options when it comes to Avast SecureLine VPN, which, no, is not just for pirates and sailors. If anything, it protects users from pirating and offers a wide variety of subscription plans. If you're feeling overwhelmed, don't worry. We've got you covered.
Subscription costs
| Subscription length | Total cost with Avast SecureLine |
| --- | --- |
| 1 year | $59.88 |
| 2 years | $95.76 |
| 3 years | $143.64 |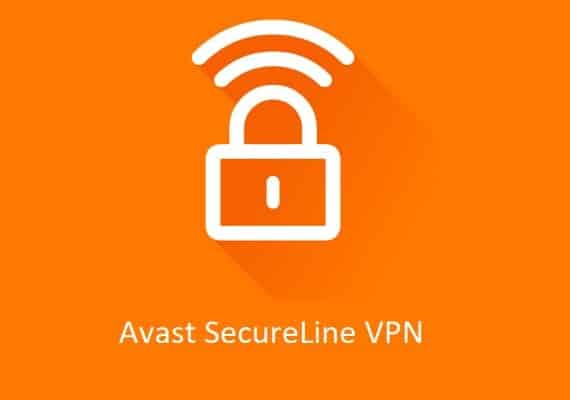 Our Favorite Features
Avast SecureLine has many features, but let's cut to the chase. What do we like best about the services?
A free trial that really is free: We love a free trial that doesn't involve a credit card. This is an especially valuable feature considering that all of the subscription plans are annual payments. It's a big commitment, and we really appreciate that Avast lets users try the VPN on for a week to see how it fits, much like the other services we've tested out in our page of the best free VPNs.
No logging: You know all that Internet activity you're trying to keep private with a VPN? Some VPN services actually monitor it and then sell your information anyway. Avast SecureLine explicitly states that they do not ever monitor users' Internet activity.
What Did You Say About a Free Trial?
You know how much we love free trials, and Avast SecureLine does not disappoint with their seriously hassle-free, money-free trial. They offer a seven-day free trial, with no required credit card to start. That way, there's no chance of forgetting the trial and accidentally paying for a plan when it ends. And on top of that—this was the really surprising one—they don't even require an email for the free trial. We just installed the client straight onto our operating system.
FYI: If you're still not sure whether Avast SecureLine VPN is right for you after the weeklong trial, keep in mind that they also have a 30-day money back guarantee. So, maybe the free trial is actually 37 days long, if you think about it.
Get the Most for Your Money
Avast Secureline offers solid security and access to streaming content, and if you're interested in protecting a single device, it does all this for an affordable price. Its price to cover two to five devices is still reasonable, but we've definitely seen lower prices for unlimited devices. It's never a bad idea to compare VPN pricing. You might start by considering our three favorite VPNs: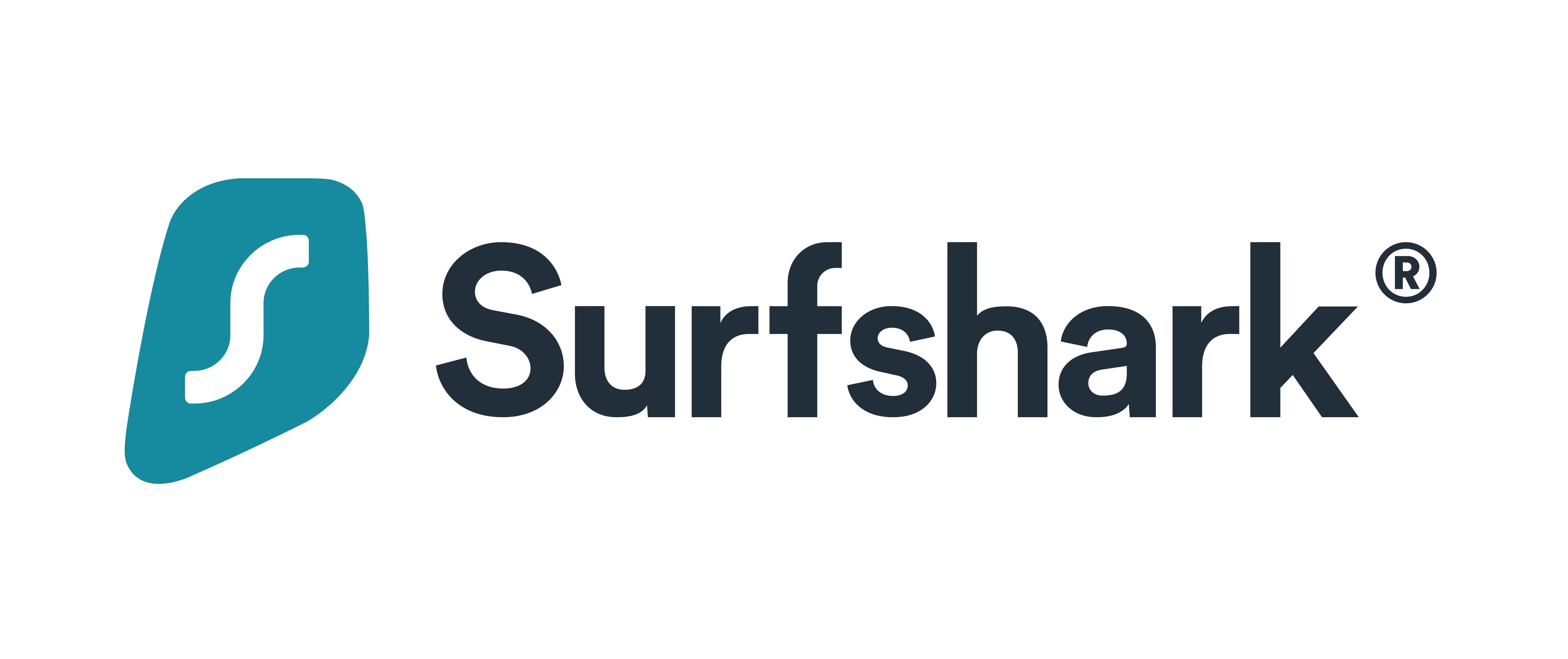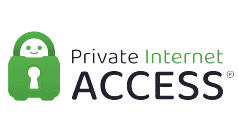 Subscription Options Offered
If you decide you do want to pay for the VPN from Avast SecureLine, there are a few different subscription combinations you can choose from. First, choose whether you want a plan for one device, or for multiple devices from two to five. And let's be real, we don't know anybody who only has one device, so if it's affordable, we tend to lean toward an option for multiple devices. When we're sitting at the coffee shop with Twitter open on both our computer and our phone, we want both of those devices protected.
Fun Fact: Apparently, 28 percent of American adults report that they are online "almost constantly."1 That means we're constantly at risk for hacking, and constantly being surveilled by providers, sites, apps, and more.
The next decision is how long you want to commit to using their VPN for. Avast SecureLine doesn't offer any monthly plans. Our only options were to sign up for one year, two years, or three years at once. Of course, it's more expensive to pay for three years in advance instead of just one year, but it's a slightly better deal if you calculate the cost per month (don't worry, we dusted off our calculators and did that work for you below).
| | One Year | Two Years | Three Years |
| --- | --- | --- | --- |
| One device | $47.88 (3.99 per month) | $71.76 (2.99 per month) | $107.64 (2.99 per month) |
| Two to Five Devices | $59.88 (4.99 per month) | $95.76 (3.99 per month) | $143.64 (3.99 per month) |
Observant and cranky users like us might notice that there's no difference in the monthly cost between the two-year plan and the three-year plan. And the $1 per month difference that does exist between the one-year plan and the others might seem negligible. Ultimately, you've got to do what works best for your budget; whether you're able to pay for two or three years up front and want to save a few dollars overall, or if you're just looking to pay the lowest total sum right at this moment.
We also noticed (we take notes, you know!) that Avast doesn't offer any tiers. Rather, each plan offers the same benefits. So, let's get into the nitty-gritty for a minute. What does Avast SecureLine VPN actually do for you?
Hide your online activities: Avast SecureLine uses what they call "bank-grade", AES-256 encryption to protect all your Internet activities, whatever they might be (hey, no judgment from us, as long as they're legal.) This means nobody, not even potential hackers, Internet service providers, employers, or the government, can see your activity.
Hide your IP address: Whenever we connect to one of their servers, we get the same IP address as everyone else connected to it. So, who's to say which one of us is watching TikTok dance tutorials every day to try to fit in better with the kids? Spoiler alert: it's Gabe.
Protection over public Wi-Fi and unsecured networks: It doesn't matter how much we flirt with the barista at our local coffee shop, or how many matcha lattes she gives us with cool foam art. The WiFi networks there are often unprotected and users who connect to them can be at risk.
DNS leak protection: This should be a given, because what's the point of going through the motions of reinforcing the kitchen pipes if they're just going to leak?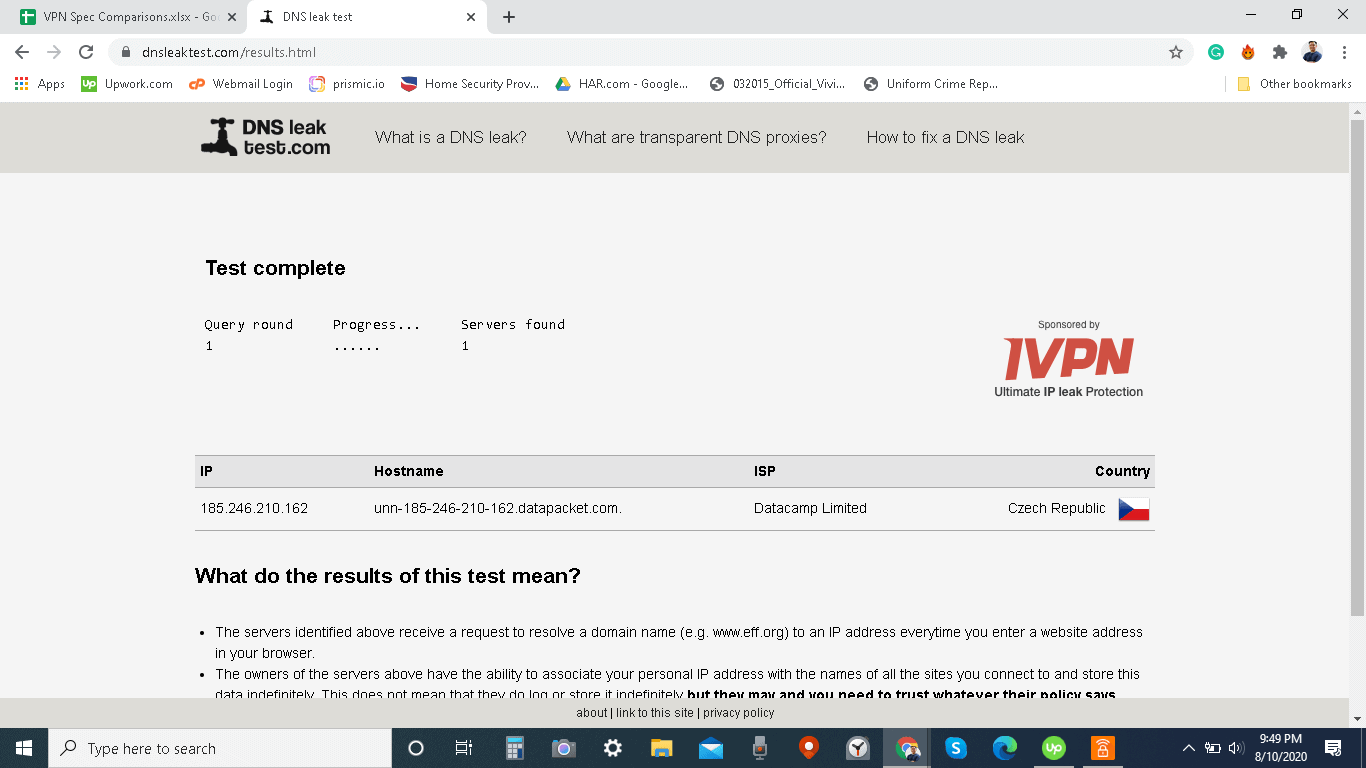 Utilize open-source technology for Windows and Android: This VPN uses OpenVPN to encrypt our computer's data. Many users trust and rely on OpenVPN because it is open-source. If something strange or suspicious was snuck in there, you know those open-source obsessives would notice it immediately. However, it's not a do-it-yourself type of thing—don't try this encryption at home, folks, as it's a complicated set-up that requires third-party software. You still need a company like Avast SecureLine to do the work for you.
Apple-approved for best compatibility and performance: As more and more of us use Apple products, it's important to find security software that's compatible. We both have iPhones and were grateful to hear that Avast SecureLine used Apple's proprietary stacks to build their iOS implementations.
Streaming and Torrenting: Avast SecureLine guarantees that streaming hi-definition content, including Netflix, is no problem on any of their servers. You can read our Avast SecureLine VPN review to see how we felt about that. You can also torrent on the VPN, which we do shamelessly ever since the weird computer kid in high school showed us how.
Security for all Android TV devices: Avast SecureLine now works with all types of smart televisions, including Android smart TV, Nvidia Shield TV, Mi Box, and more.
Access international content: Remember when Friends left Netflix in America, but it was still on the platform in a few other countries? We felt like fools without a good VPN to give us access to all corners of the Internet, no matter what part of the globe we're on, but Avast solved that problem for us in no time.
And of course, there are things it just won't do, too.
No logging websites visited or app usage: This is a good thing! While some VPNs keep track of all of the digital movements you're trying to protect, and might even sell your information to advertisers, Avast SecureLine will not keep track of where you're going online. They will log connection timestamps and the IP address of the server used, but don't worry; they delete the information after only one month.
No limiting your bandwidth: Also a good thing! With unlimited bandwidth comes unlimited speed in data transfer. Avast SecureLine will not cap how much high-speed data you can use per month.

Did You Know: Researchers have found that, after the collapse of net neutrality rules, which kept Internet providers from blocking or slowing down websites and prioritizing their content over others, all four major wireless carriers throttle YouTube streaming.2 This means that your phone company— AT&T, Sprint, T-Mobile and Verizon— slows down Internet speed for video streaming. Luckily, VPNs can stop most throttling.
Payment Options with Avast SecureLine VPN
Once you choose the subscription plan that's best for you, Avast SecureLine VPN accepts the usual variety of payment methods:
Major Credit Cards: Master, Visa, and Discover
PayPal
AliPay (Only available to customers with a Bank Account in China)
PaySafeCard
PayU
Wire Transfer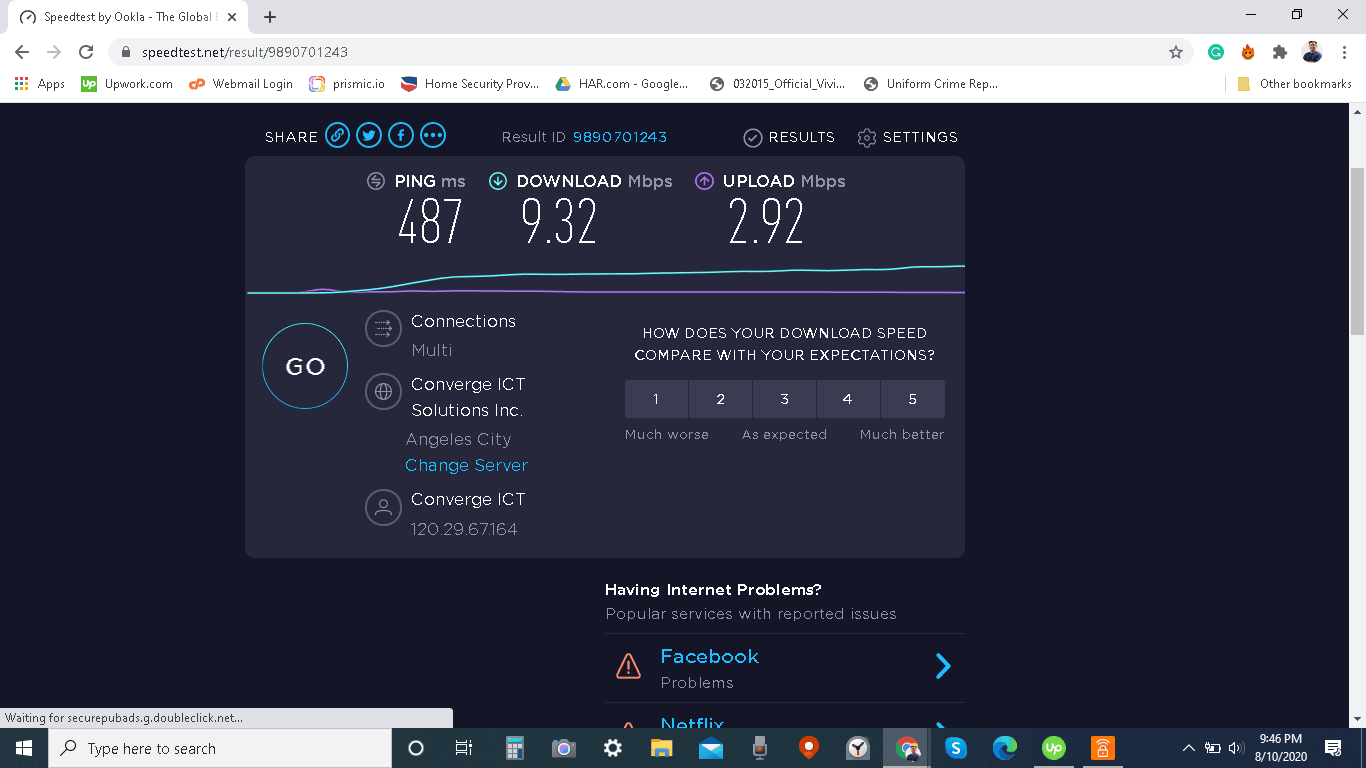 Can I Cancel?
After we first signed up, Avast SecureLine does have a 30-day money-back guarantee. If we cancelled within that time, there would be no penalty. But if we cancelled our 3-year plan after a year and a half, we'd probably not get our money back on that.
In terms of the actual process of canceling, Avast makes it surprisingly easy. Their customer service line is operated by real, live humans, who will talk you through any questions you have. We called them once with a question about the app, and they were so helpful and patient. And of course, if you don't want to talk to any humans ever, you can simply fill out a form on their site.
Recap
Avast SecureLine VPN provides industry standards and quality protection at one of the lowest prices out there, especially if you're considering protection for only one device. While it's frustrating that they don't offer any monthly plans, it's still a good option for protecting your data when surfing the web. It's not one of our favorites, but it certainly gets the job done. And if you want to up your digital security even more, check out the best identity theft protection as well.
Frequently Asked Questions