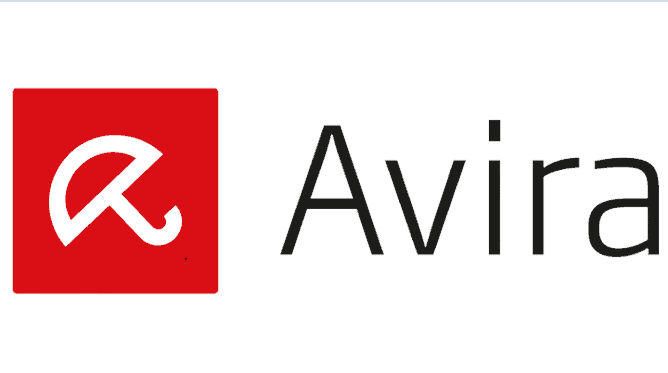 Avira Phantom VPN Review and Pricing Guide 2023: A VPN for Cybersecurity
We tested Avira Phantom, a VPN from German internet-security brand Avira, to see if it's a worthwhile VPN.
Dynamic IP addresses
Highly rated desktop and mobile apps
Option to bundle VPN with antivirus, password manager, and file cleaner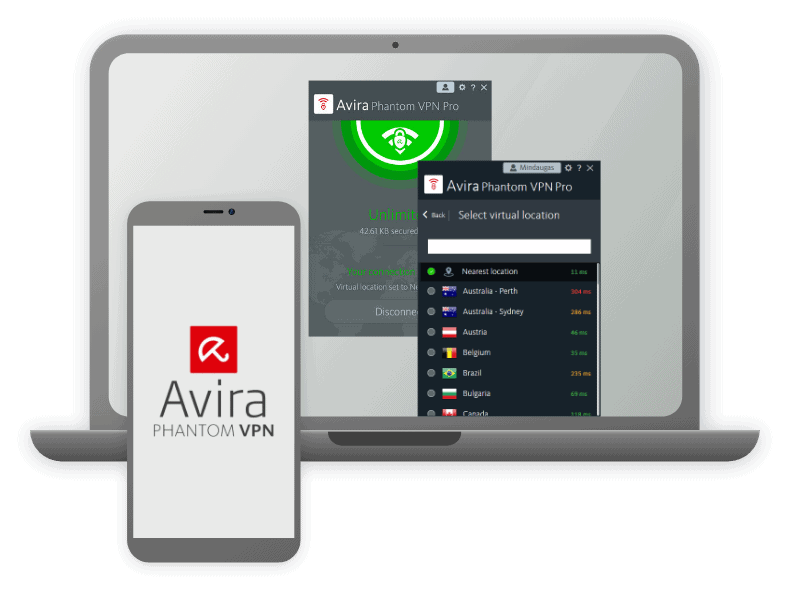 If you've been around computers since the early 2000s, then you're likely familiar with Avira. Yes, that freemium Avira antivirus software with the iconic umbrella logo. In 2016, the company forayed into the virtual private network business with the launch of Avira Phantom, which it has since incorporated into its suite of cybersecurity products.
In this guide, we'll discuss Avira Phantom's pricing, features, performance, and overall user experience, and we'll tell you whether it's a good VPN for you. If you're ready, let's get rolling.
What You'll Get With Avira Phantom Free
Avira made itself known in the cybersecurity industry through its free antivirus software, and the company is taking the same approach with Avira Phantom. You can get started for free by downloading the Windows, Mac, iOS, or Android app and registering an account. But is the free version good enough? That depends on how you use VPNs.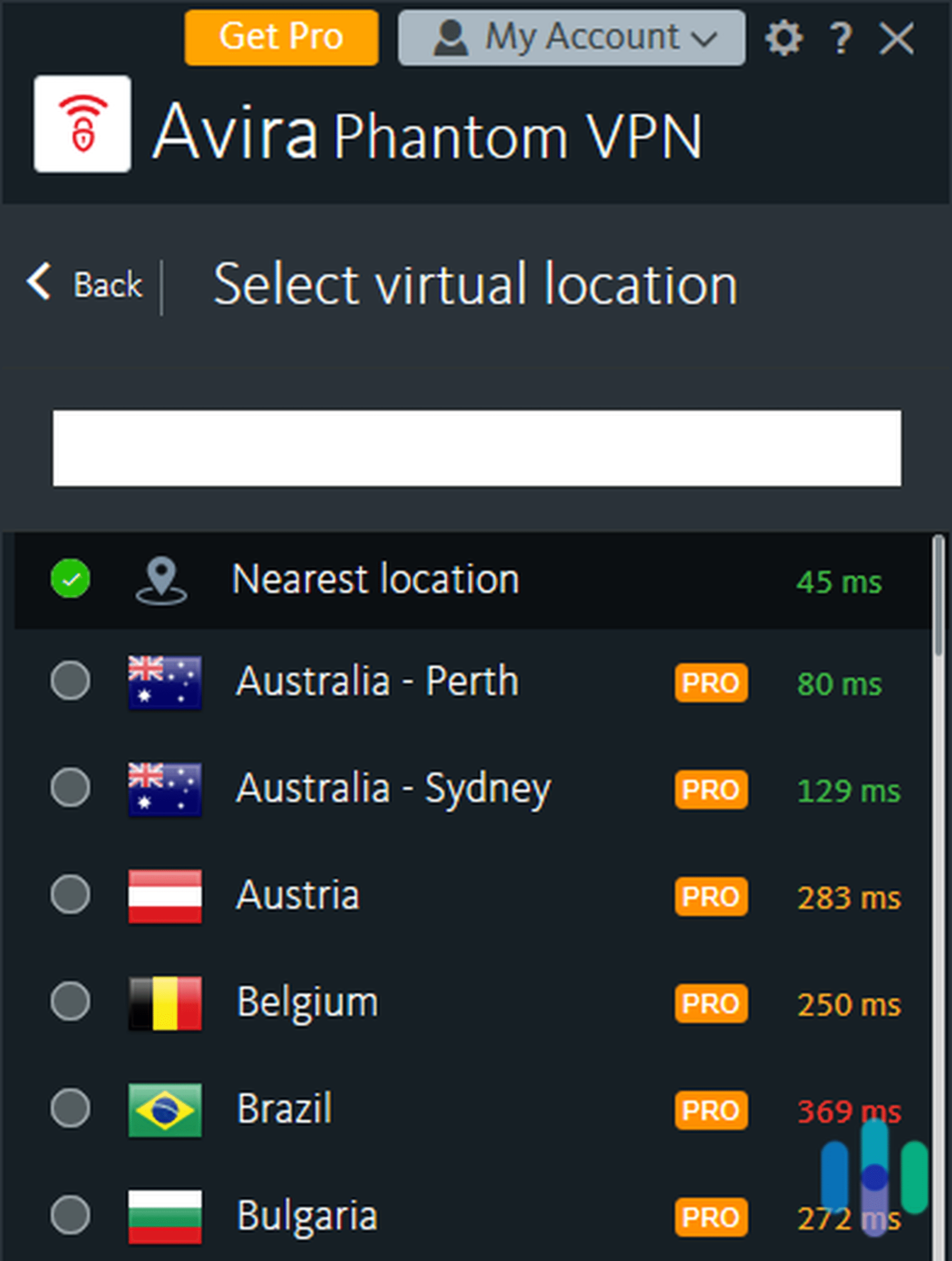 You get almost the same features from the free and premium versions, with just a couple exceptions.
Kill switch: The kill switch blocks all incoming and outgoing traffic when Avira Phantom suddenly disconnects, but you can't use it with the free version.
Unlimited data: The free version comes with a data cap. Once you reach the 1 GB limit, you won't be able to use the VPN until the end of the month. For reference, Netflix uses 1 GB of data per hour when set to standard definition.

1

The premium version doesn't have a data limit.
Access to servers: Premium accounts have access to all of Avira's servers in 40 countries, but free users get access only to the server nearest them.
The free version is fully capable of protecting your online privacy, but its limitations make it best for light browsing only. If you want to protect your devices from hackers when you connect to public Wi-Fi networks, then it could work for you. But if you need a full-time VPN or want to connect to specific virtual locations, then we suggest upgrading to Avira Phantom Pro.
Avira Phantom Pro VPN Plans
Avira Phantom Pro offers two subscription options — a monthly plan and a yearly plan — but the only real difference between the two is the price itself.
| Avira Phantom plans | Monthly | Yearly |
| --- | --- | --- |
| Total amount billed | $10 | $78 |
| Monthly cost breakdown | $10 | $6.50 |
The monthly plan costs $10 a month. That's similar to the pricing of Private Internet Access, an affordable VPN that made our list of the top VPNs of 2023. The yearly plan costs $78 a year, which breaks down to $6.50 per month. It's on the pricier side, closer to ExpressVPN's pricing, but it still costs less than the monthly plan. Like every other VPN, Avira rewards long-term subscribers with discounts.
Other Ways to Save
Speaking of discounts, there are other ways to save on an Avira Phantom Pro subscription. For mobile users who need a VPN only on their smartphones, there's a mobile-only plan that costs just $4.99 a month. Another option is to go all in on Avira's cybersecurity products with Avira Prime, starting at $6.99 a month.
Avira Prime comprises Avira's premium antivirus, VPN, performance booster, password manager, cookie cleaner, and other digital tools. It's cheaper than the Avira Phantom Pro plans, but keep in mind that Avira Prime's introductory prices aren't the same as its renewal prices. You may be charged more after your initial subscription expires. Below is Avira Prime's pricing for new users.
| Avira Prime | 1 Month | 1 Year | 2 Years |
| --- | --- | --- | --- |
| For 5 Devices | $6.99 | $41.99 | $132.99 |
| For 25 Devices | $8.99 | $90.99 | $174.99 |
FYI: You can use Avira Prime on your Windows, Mac, iOS, and Android devices, but the included digital security products differ on every platform. Avira Phantom is available on all platforms.
Dissecting Avira Phantom VPN Features
We think Avira's pricing for its VPN is competitive, but can we say the same about its features? We bought a premium subscription to find out.
Right off the bat, we were disappointed by its lack of split tunneling and multihop, but even without those features we saw potential in Avira Phantom.
Kill Switch
A kill switch blocks your device's internet traffic when your VPN disconnects unexpectedly. It's a fail-safe measure that prevents your internet service provider (ISP) and the websites you're currently viewing from seeing your real IP address and browsing data.
The kill switch is a crucial feature because it protects your privacy. Picture this: You don't want your ISP to know you're torrenting, so you use a VPN. But then your VPN server fails and, suddenly, your traffic is no longer encrypted. Next thing you know, there's a copyright infringement notice for you in the mail, or, worse, your ISP has throttled your internet speed.2 VPNs disconnecting unexpectedly is not uncommon, but with Avira Phantom you don't have to worry about your privacy because of the kill switch feature. You can turn it on by clicking the gear icon on the Avira Phantom app and toggling "Block all internet traffic if VPN connection drops."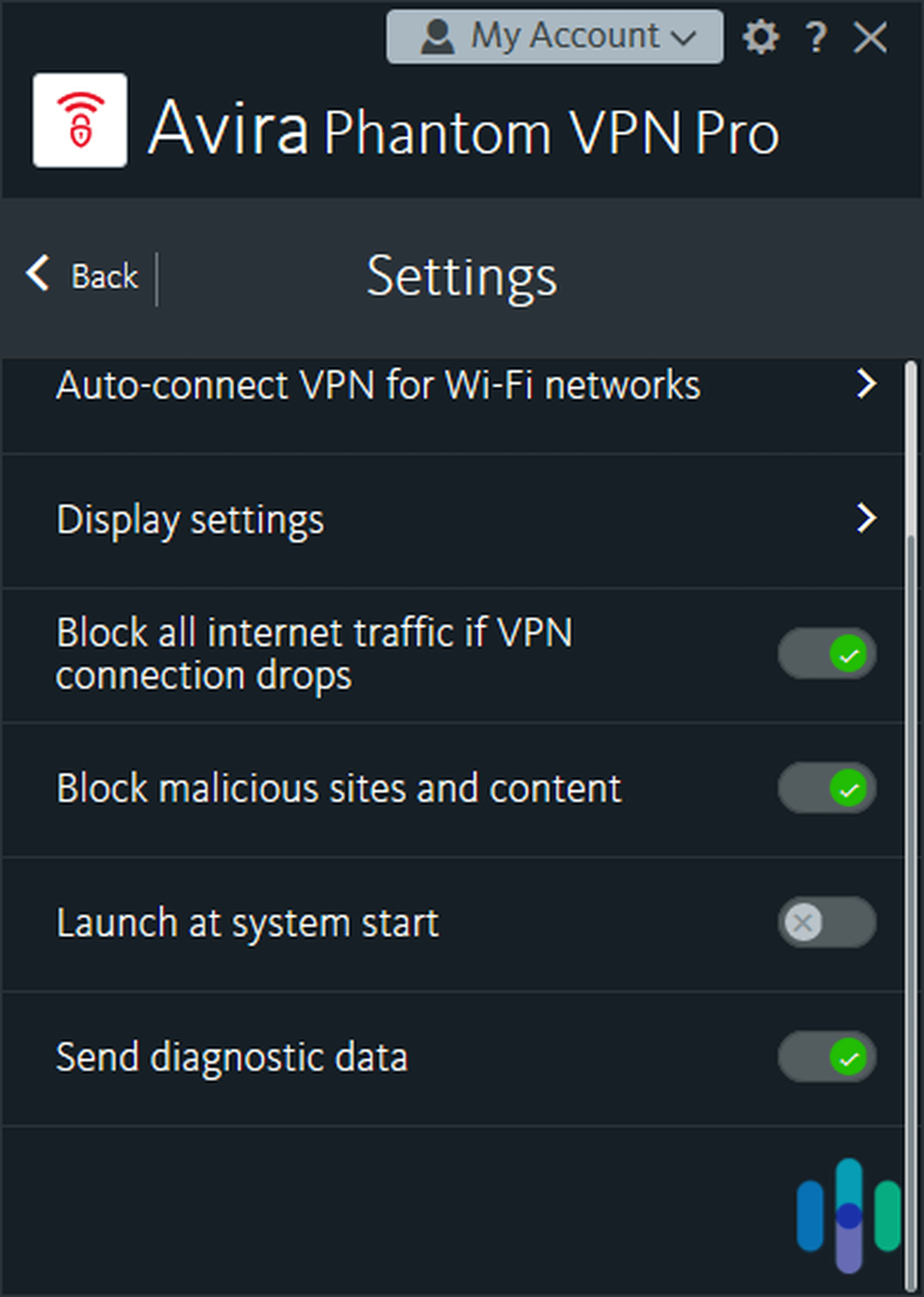 Unblocking Netflix
Avira Phantom also did well in unblocking geo-restricted content. While connected to a server in Perth, Australia, we were able to stream new episodes of "Raising Dion," which, while available in the U.S., wouldn't have been possible if Netflix detected that we're connected to a VPN. The speeds were great, too, considering Australia is thousands of miles away from our location in Brooklyn. The video didn't take too long to load and it didn't buffer when we started watching.
Our only qualm is that Avira Phantom's limited server locations (less than 40 countries) also limits our choice of content. We originally wanted to stream "Friends" on Netflix Taiwan, but Avira Phantom doesn't have a server there and we couldn't find any other country that streams the show.
Peer-to-Peer Downloads and Torrenting
More good news for content hunters like ourselves: Avira Phantom supports P2P file downloads and torrenting. It doesn't have servers specifically designated for P2P downloads, but some of the servers we tested worked. We had to do some digging to find servers that work, but that's better than having a VPN that doesn't support torrent downloads at all.
OpenVPN Tunneling
Among the many things we look at when reviewing VPNs, the VPN protocol is one of the most important. It's a VPN's delivery system that determines how your encrypted data travels from your computer to a VPN server. The protocol directly affects a VPN's security and speed.
Avira Phantom uses different VPN protocols depending on your operating system. For Windows and Android devices, it uses OpenVPN, which has been widely considered the best VPN protocol for quite some time. It allows for fast data transfers while providing superb security. For Mac and iOS users, Avira Phantom uses IKEv2, which offers less security than OpenVPN but great speeds nonetheless.
Malicious-Site Blocking
Avira Phantom goes beyond just protecting your privacy; it also prevents malware from infecting your devices through malicious websites. It's a nice cybersecurity feature to have, especially since malware is one means by which hackers steal private and personal data.
One thing to note though: Malicious-site blocking is not an antivirus. It doesn't scan your downloads for malware like Trojan virus; it just prevents you from accessing websites that may be dangerous and blocks malicious content such as adware.
There isn't much information about malicious site blocking on Avira's website and apps. In fact, we still don't know if it works. With the feature on, we visited websites that have been flagged by antivirus software we've tested before, but Avira Phantom didn't do anything. We even clicked on obvious phishing links in our email spam folder — something non-cybersecurity pros shouldn't do, by the way — and still nothing. We contacted Avira's customer support, and they said the app only blocks sites that are in Avira's database of dangerous websites. The fact that all the phishing links we clicked on aren't in the database is concerning.

Avira Phantom Privacy Policy
Avira is based in Germany, which is a member of the 14 Eyes Alliance, a group of countries with laws that give them power to obtain customer information from companies based there. During criminal investigations, for instance, Germany and its 14 Eyes co-members can subpoena Avira's records. That's why it's important to know exactly what Avira records.
Unfortunately, Avira's privacy policy for Avira Phantom is quite vague.3 It doesn't say what types of data Avira logs, but it does mention what it doesn't log, and that includes browsing data. It doesn't record which websites you visit or what you do online. Avira also mentions that it doesn't pass along personal and usage data to third parties. Those are good things, but we'd like to see Avira be more straightforward about its privacy policy.
Avira Phantom Performance Tests
So far, we're only mildly impressed by Avira Phantom. Can its speed and security performance turn things around?
Avira Phantom Speed Test
For our speed test, we compared Avira Phantom's speeds to our internet speed. We tested Avira Phantom at three different times, each time connecting to a server in Australia.
| Avira Phantom speed test results | Upload speed (in Mbps) | Download speed (in Mbps) | Latency (in ms) |
| --- | --- | --- | --- |
| Test 1 | 20.66 | 38.20 | 144 |
| Test 2 | 5.16 | 20.60 | 80 |
| Test 3 | 20.98 | 26.82 | 145 |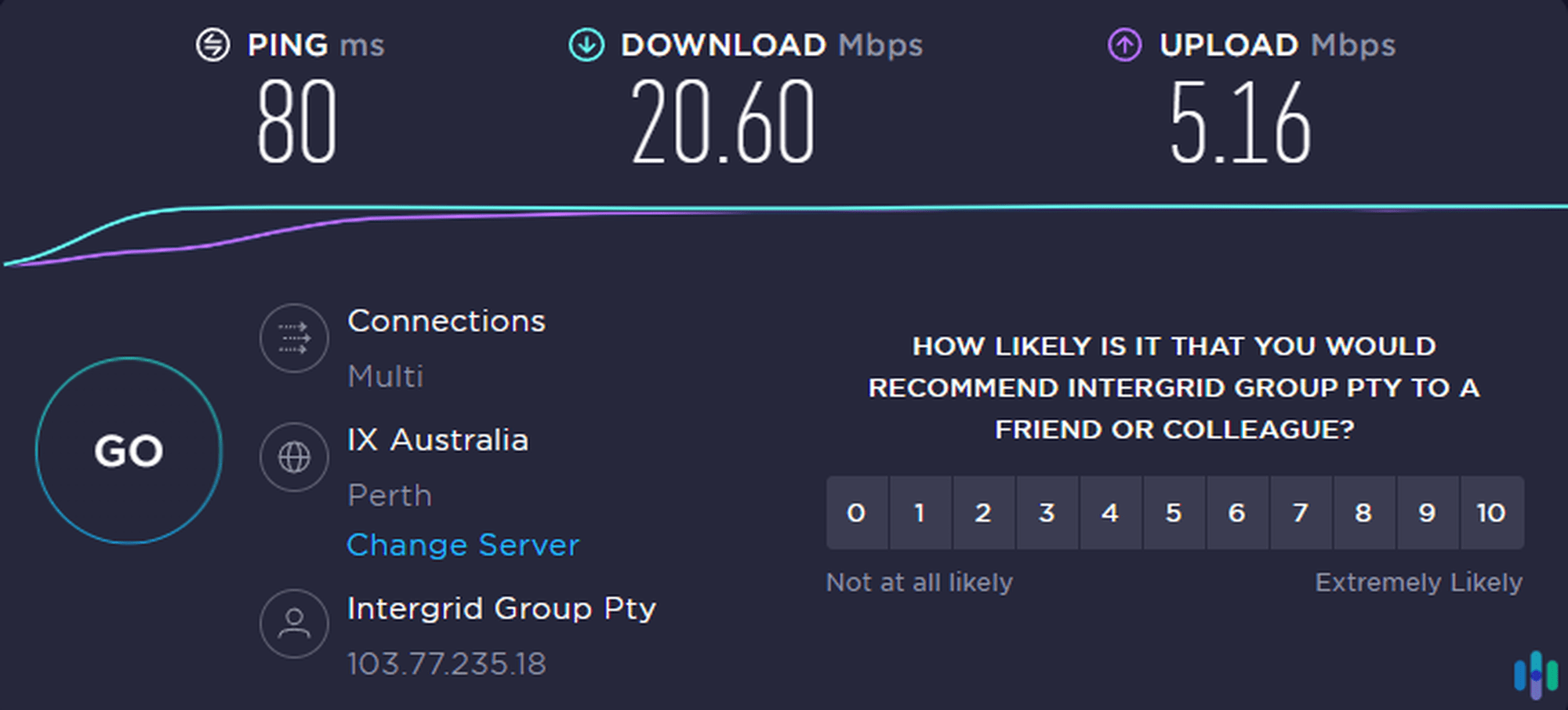 To establish a baseline, we also tested our internet speed prior to each Avira Phantom speed test.
| | | | |
| --- | --- | --- | --- |
| Our internet speed test results | Upload speed (in Mbps) | Download speed (in Mbps) | Latency (in ms) |
| Test 1 | 32.19 | 49.63 | 4 |
| Test 2 | 16.42 | 31.96 | 8 |
| Test 3 | 29.84 | 33.77 | 13 |
Besides the slight downtick in upload speed during our second test, Avira Phantom performed excellently. It maintained download speeds suitable for bandwidth-heavy activities such as streaming, torrenting, and downloads, and the latency is decent enough for online gaming. Overall, two thumbs up for Avira Phantom.
Security Tests
Next we tested Avira Phantom's security, particularly its ability to block IP address leaks. VPNs hide your real IP address, but there are vulnerabilities that malicious actors could exploit to see it. As we explained in What Can Someone Do With Your IP Address?, it could be bad for you if that happens.
Two vulnerabilities are WebRTC leaks and DNS leaks. WebRTC and DNS are both useful. WebRTC is a browser feature that speeds up video streams, while the domain name system (DNS) is basically the internet directory that translates site URLs to IP addresses. Left unchecked by your VPN, however, they could be used to see your real IP address, so we tested if Avira Phantom could detect and block those leaks.
When you're connected to a VPN, online WebRTC and DNS leak test tools should show the VPN's IP address, not yours. We used ExpressVPN's WebRTC leak test4 and DNSleaktest.com5 while connected to an Australian server, and, fortunately, both tools detected Avira Phantom's Australia IP address. That means our real IP address was perfectly safe from both types of leaks.
The User Experience With Avira Phantom
Throughout our testing process, we worked closely with Avira Phantom's apps, from turning on the VPN to navigating its (very limited) features. To cap off this review, we'll share what we thought of Avira Phantom's user experience.
Getting a Subscription
We downloaded Avira Phantom's free version first, and the sign-up process was standard. We entered our email, created a password, and verified our email address. Once we were in, we were greeted by Avira Phantom's very simple and straightforward app.
When it was time to upgrade to the premium plan, we simply clicked the My Account icon on the app and it directed us to Avira Phantom's checkout page. There we selected a subscription (monthly, yearly, or mobile), selected a payment process, and entered our billing information. Upon clicking Pay Now, our Avira Phantom app notified us that we were upgraded to Avira Phantom Pro instantly.
Using the App
We went back to the Avira Phantom app to see what changed after we upgraded. We were hoping to see new features added, but, to our dismay, the app's features remained the same. The data limit was gone, we gained access to all servers, and we were finally able to turn on the kill switch, but that's all.
Still, we applaud Avira Phantom for coming up with a clean, easy-to-use app. It takes only a couple clicks to select a server location and connect, and the server list contains useful information — next to every country is the latency of Avira Phantom's servers there. That made it easier to choose the fastest locations. According to our app, for example, the latency of the nearest server is only 24 ms. If we wanted fast speeds, then that's what we would have selected. Overall, we didn't have any problems with the app.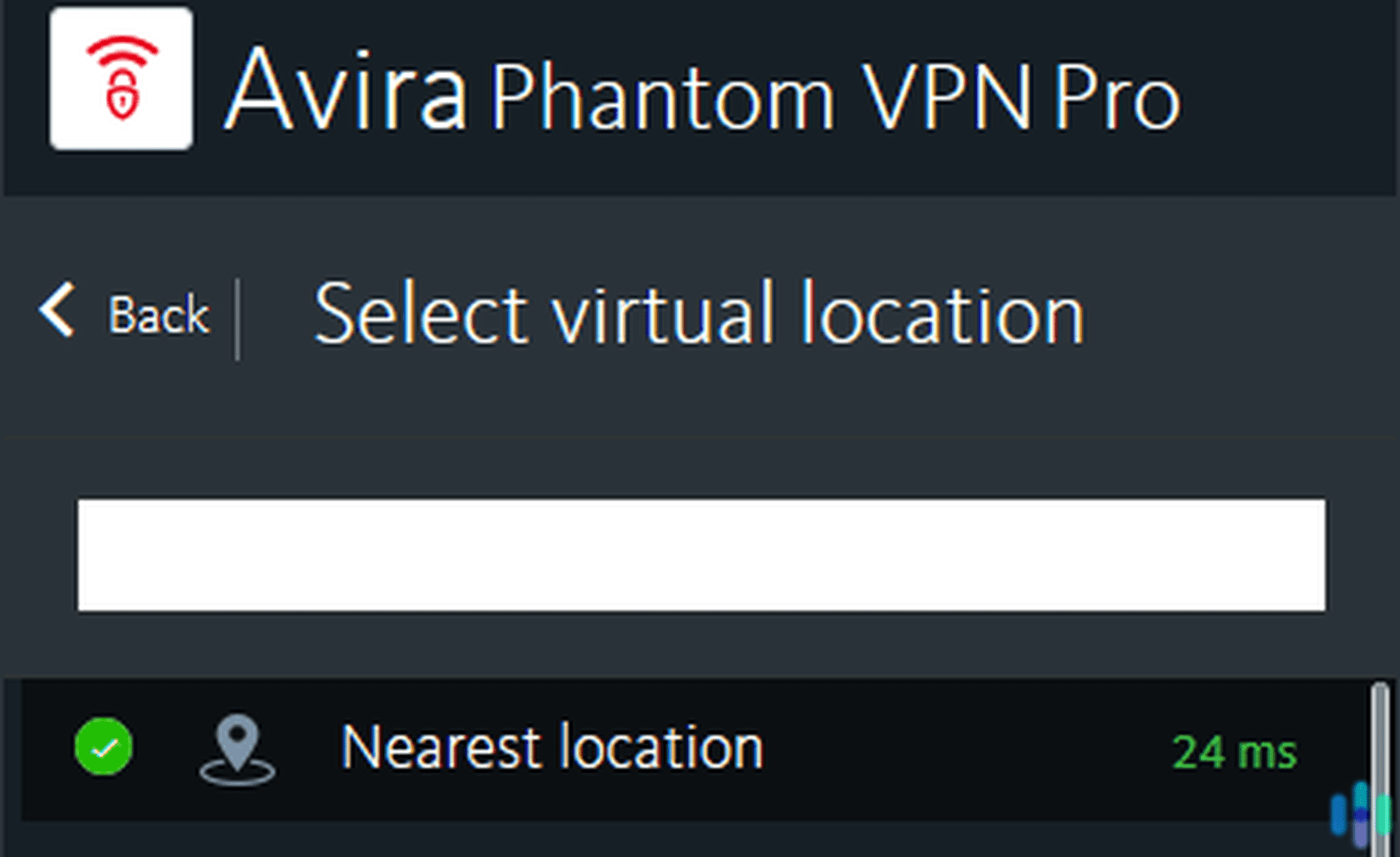 Note: Avira has different apps for each product. Even if you choose the Avira Prime subscription, which includes a number of products, you'll still end up using multiple apps.
Final Thoughts On Avira Phantom
After all our tests, Avira Phantom didn't stand out. It's not as feature-rich as our top-pick, NordVPN, or as sleek in app design as our second pick, Surfshark. The things Avira Phantom does, however, it does well. It's fast, easy to use, and reliable beyond reproach. But is it the right VPN for you?
If you're looking for more options, then we urge you to read our NordVPN review. We highlight why NordVPN is our top VPN and why we recommend it for most people.
FAQs
Before we let you go, check out our answers to these FAQs about Avira Phantom.