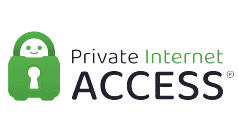 How Much Does Private Internet Access Cost?
Learn how much subscriptions cost for this top VPN.
Doesn't keep websites accessed or IP addresses
Kill switch protects web traffic even if VPN fails
Torrenting allowed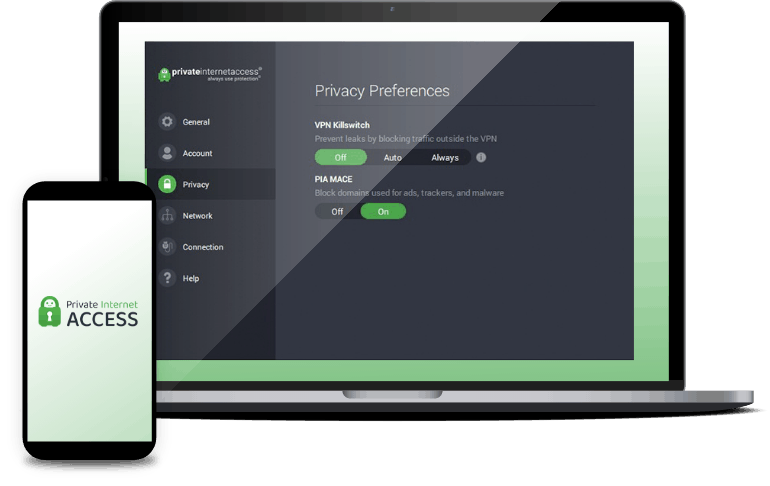 All of our content is written by humans, not robots.
Learn More
By

&

Last Updated
May 15, 2023
Recent Update: 1 month ago
Thanks to a recent update, Private Internet Access users can now use one subscription on any number of devices, as opposed to just 10 devices. This is perfect for families sharing an account, as each member can now enjoy better online privacy anytime.
Many believe that privacy is dead, and they do have a point. Between the many websites trying to get their hands on people's online data, governments spying on their citizens, and ISPs recording every netizen's online actions, it really is getting increasingly tough to stay private.
For most, however, there's a simple solution: a virtual private network or VPN. That being said, the best VPNs to use often come at a price, so before jumping in, it's wise to research your options.
On this page, we'll turn our attention to one of the most highly-recommended VPN options: Private Internet Access. Unlike with our VPN reviews, however, we're paying close attention to Private Internet Access's price and value. Is it a wise purchase? Does it offer enough features to justify the price? Are there ways to save? We'll answer all those questions below.
Features
| | |
| --- | --- |
| Number of devices per subscription | Unlimited |
| Money-back guarantee length | 30 days |
| Customer support options | 24/7 live chat |
| Split tunneling | Yes |
| Kill switch | Yes |

Subscription Pricing
Private Internet Access offers flexible subscription options. For short-term use, you can pay month-to-month or every six months, but if you're in for the long haul, you can buy a multi-year subscription to enjoy substantial savings.
The monthly plan gives you lots of flexibility. You can buy it when you need a VPN, and cancel when you don't. It costs $11.99 per month, which is the highest price for a Private Internet Access subscription, but again, it's flexible.
The six-month plan is another flexible option. It costs $45 for the whole six months, or if you break down the math, about $7.50 for each month you use it. That's a significant price drop compared to the $11.99 monthly plan.
Lastly, the longest subscription is two years, but if you're willing to commit that long, you'll get the best price possible. Two years of access to Private Internet Access costs $56.94, which if you look at it, costs only $11 more than the six-month plan.
In addition to getting the best possible rate with the two-year subscription, you might also receive free months depending on on-going promotions. Right now, for example, the two-year subscription from Private Internet Access includes three free months of service, bringing down the average monthly cost to $2.11.
Since deals are changing all the time, though, here's how much Private Internet Access subscriptions cost normally.
| Term lengths | 1 month | 6 months | 2 years |
| --- | --- | --- | --- |
| Monthly rate | $11.99 | $7.50 | $2.37 |
| Total amount billed | $11.99 | $45 | $56.94 |
All these three plans include the same features. You'll get access to PIA's VPN apps, you'll be able to choose from the VPN's full suite of VPN protocols and encryption options, and you'll be able to unblock Netflix libraries, among other things.
Moreover, Private Internet Access recently updated its subscription to support an unlimited number of devices per user. Prior to this, the limit was 10 devices, which means families with more than 10 devices need more than one subscription. Now, you can protect any number of devices with just one subscription, potentially saving you money.
Pro Tip: VPNs are not just for adults. A VPN can help make your kids' browsing and online gaming experience safer. With PIA, you can protect all the devices of everyone in the family.
For a more detailed look at what each subscription will actually get you, read our Private Internet Access review.
FYI: Aside from Private Internet Access, Surfshark is another top-rated VPN that offers unlimited device connections per subscription. Learn more in our Surfshark review.
Who Owns Private Internet Access?
Private Internet Access started in 2010 under London Trust Media, Inc. In 2019, Kape Technologies bought Private Internet Access along with the CyberGhost VPN, which we reviewed, and Zenmate. PIA's price tag was a cool $95.51 million.1 Not too shabby!
That said, not everyone was happy about this acquisition. Kape Technologies started off as an online advertising company in 2011, before it switched over to privacy consumer software. Some were wondering if Kape Technologies plans to use its VPN acquisitions to acquire advertising data.
To put your mind at ease, ever since Kape acquired Private Internet Access in 2019, Private Internet Access remained an independent brand. It may be a part of Kape, but it operates as its own. Nothing has changed about Private Internet Access' logging policy as well. It continues not to log browsing activities. In addition to that, its privacy policy maintains that it doesn't share any personal information with third parties for direct marketing purposes.
If you want to learn more, email privacy@privateinternetaccess.com with your questions, but our professional opinion? PIA is solid when it comes to its privacy policy, despite its parent company Kape Technologies's history with advertising. We've talked about our thoughts on PIA's privacy policy in our Private Internet Access privacy report.
Accepted Payment Methods
Besides being flexible in its subscriptions, Private Internet Access is flexible in terms of the payment method it accepts. You can pay using credit card, cryptocurrency, and even Starbucks gift cards. Yes, you read that right.
PayPal
Visa
MasterCard
American Express
Discover
Amazon Payments
Bitcoin
Pay Guardian (see below for details)
Pay Anonymously With Gift Cards
If you want to pay without giving Private Internet Access any of your payment information like your credit card number, name, email or billing address, then you can pay anonymously with a gift card from over 100 brands, including:
Target
Starbucks ($25 is 95 days of Private Internet Access).
Best Buy ($32 will get you 128 days of PIA access).
The Home Depot
Lowe's
Walmart (A $50 card will get you 366 days of service).
We don't have all the exact translation rates, but for a total list of all the gift cards accepted, head over to PayGarden.2
Tip: For total anonymity, buy a gift card with cash and then use it to purchase PIA.
Cryptocurrency Payments
Another option is to buy with crypto. Private Internet Access accepts BitPay payments, which allows you to convert a wide range of cryptocurrencies and use your balance to pay. You won't be transacting with cryptocurrency exactly, but for many, it's still a more secure way to pay than giving your credit card information.
Tip: Want to learn more about the crypto market? Start with these crypto mistakes to avoid. The last one is the most important.
Favorite Features
Is Private Internet Access worth it? After testing it extensively, we believe it is. Private Internet Access offers a lot of great features at a low price. We urge you to read our Private Internet Access review to find out exactly what this affordable VPN offers, but if you don't have the time, here's a summary of its features.
78 server locations and counting: PIA is one of the larger VPN companies that we've reviewed, meaning it has a high number of servers in many countries around the world.
No logging of web traffic or IP addresses: PIA's privacy policy impressed us by keeping our privacy intact and not logging or sharing our web traffic and IP addresses.
RAM-only and co-located servers: To support its "no-logs" policy, Private Internet Service upgraded its servers to a RAM-only infrastructure, which means they erase all stored data every time they reboot the servers. Additionally, Private Internet Access doesn't rent servers; they own and manage them.
Kill switch: Nothing works 100 percent of the time, which is why we were glad that when PIA disconnected accidentally, our web browsers shut down as well, hiding our traffic from our internet service provider (ISP).
Solid encryption: AES-256 and OpenVPN? Don't mind if we do! We loved that PIA is top-notch in terms of encrypting our data, using the current standards across the digital security industry.
Torrenting: Netflix and Hulu don't always cut it, so we torrented while connected to PIA in order to keep our entertainment for our eyes only.
Dynamic IP addresses: Every time we connected to PIA, we got a new IP address, which the service assigned randomly, making us that much harder to track online.
Fast on Macs: When we tested out PIA on our Macbook Air, we saw no change in latency versus when we turned off the VPN; its speed on Windows wasn't bad, either, with only a five percent slowdown on upload speeds.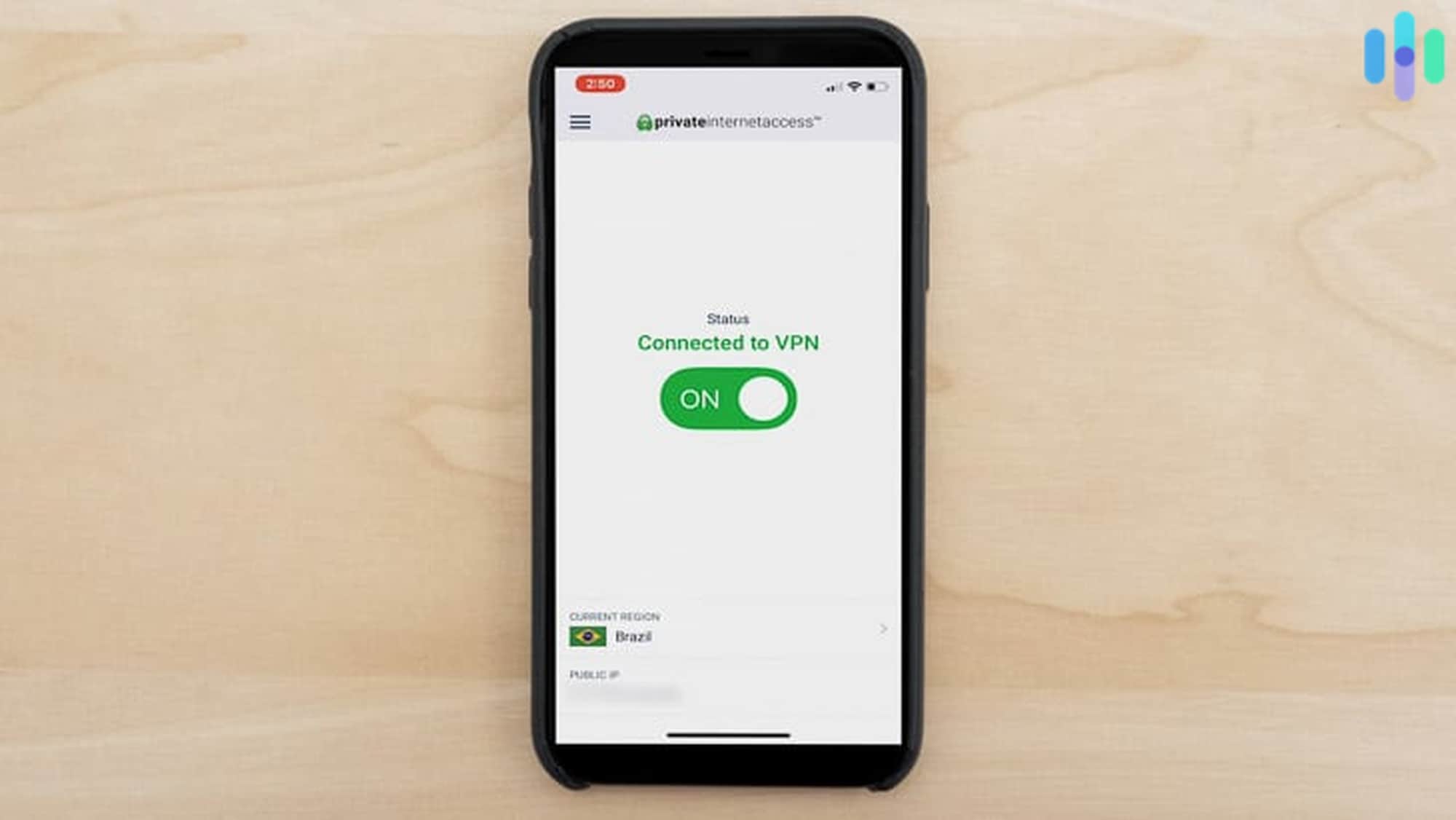 Highly-rated apps: Whether we connected to PIA on our iPhones or Androids while on the go, the apps were clean, easy to use, and free of annoying bugs.
Affordability: PIA is one of the more affordable VPN options. The monthly rate is $11.99, but if you buy a two-year subscription, you'll pay only $56.94 in total. Deals with extra free months are available occasionally as well.
Free email breach monitor: Our VPN subscription came with an email breach monitor feature completely free of charge. PIA scanned our email addresses so that it could alert us of any security breaches. This feature helped protect us against identity theft.
Unlimited connections: There's no limit to the number of devices you can connect to Private Internet Access. From smartphones and tablets, to computers and even smart TVs, PIA can protect them all.
Free Trial
As of now, PIA doesn't offer a free trial. You will have to buy a subscription to try out the goods.
That being said, every subscription comes with a 30-day money-back guarantee, and during this time, you can request a refund if you cancel your subscription. This only works once, though. Once you've used it, your next subscription will no longer be covered by the guarantee.
Are any Discounts Available?
If you're a student, you probably spend a ton of time on public networks, whether it's for taking notes in class or cramming for that big math test in the library. If that's the case, you can save 71 percent on PIA through Student Beans. Just log onto your Student Beans account and search for Private Internet Access to get a discount code that you'll use at checkout. We're too old to be students of anything besides the School of Hard Knocks, so we'll live vicariously through you youngins.
You could also get discounts around special days. Look out for special deals around Black Friday, Christmas, New Year, 4th of July, and the likes to enjoy even lower prices from Private Internet Access.
Got Friends?
Want a month of PIA, completely free? If you refer a friend and they sign up, you'll both get 30 days of free access.
Simply log into your PIA account and head over to the User Control Panel to send invitations to your friends and family's email inboxes directly. As an alternative, you can share your referral link on social media. And that's all it takes to get a month of PIA, completely free.
Cancelling PIA
If you want to cancel PIA for whatever reason, you can do so within the first 30 days of purchase; however, this only applies to subscriptions purchased from the company's website directly with certain payment methods, so it won't work if you paid from iTunes, PayGarden, or through a PIA gift card. Beyond that 30-day window, you can cancel, but you won't receive a pro-rated refund. Instead, your subscription will remain active until the end of the term you've already paid for, so we recommend trying out PIA for a month before getting a long-term subscription. To request a refund, either submit a support ticket on the PIA website or email helpdesk@privateinternetaccess.com.
What Devices Can I Connect To PIA?
While PIA's pricing and return policies are certainly fair, none of that matters if its service doesn't work with your device. Check below if your devices work with PIA: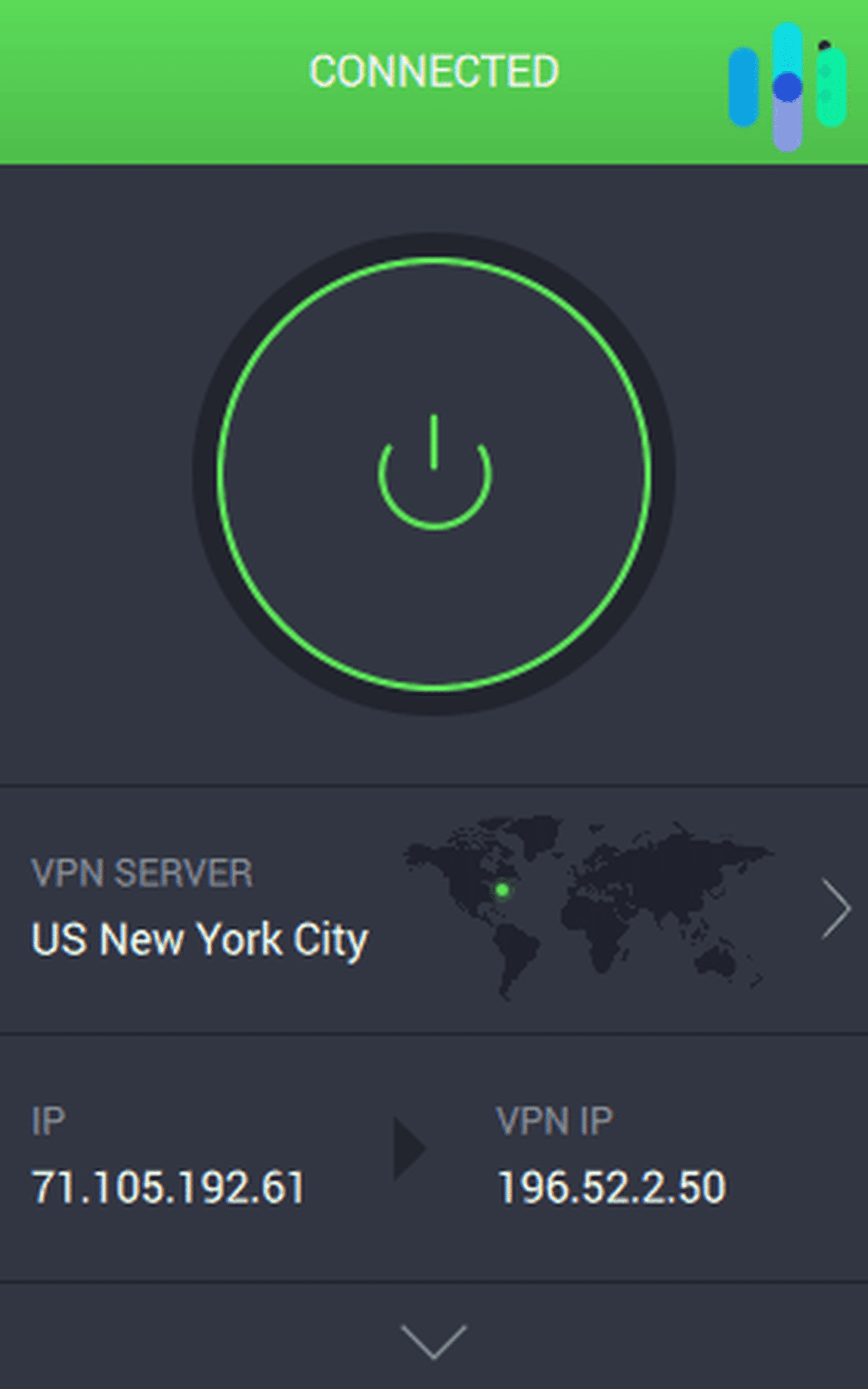 Windows 8.1 or later
macOS 10.13 or later
Android 5.0 or later
iOS 11 and later
iPadOS 13 or later
Linux
Linux-based systems like Ubuntu, Mint, Arch, and Debian
Chrome browsers
Firefox browsers
Opera browsers
Mobile Applications
In 2018, mobile search accounted for 58 percent of all website visits and 42 percent of total time spent online,3 so it's important that PIA worked well on our iPhones and Androids.
On both the Apple and Google Play stores, the VPN by Private Internet Access apps have ratings of 4.7 and 4.4, respectively, which is pretty darn close to perfect. From over 40,000 reviews from Android users and over 77,000 reviews from iPhone users, it's safe to say that PIA knows what it's doing when it comes to apps.
Customer Support
Despite PIA's easy-to-use apps, we still wanted to make sure that if we needed help with its service, it would be a relatively painless process with the support staff easily accessible. On its website, PIA has a support portal that includes tutorials, guides, and user forums, but if those aren't helping, you can contact PIA either through live chat or through an online form.
Transparency Report
We wish the government was as transparent as PIA! The company's 2020 transparency report confirms that it hasn't received any court orders, subpoenas, or warrants to hand over customer data; remember, that's important as the United States could force PIA to hand over customer data legally.
Fortunately, even if the government were to contact PIA, the VPN company wouldn't have much information to hand over, as it doesn't log users' originating IP addresses, websites visited, or any web traffic. Overall, we're glad PIA has a squeaky clean history when it comes to government requests for customer information and its privacy policy. To learn more, either read our full review or check out PIA's privacy policy, which is actually pretty easy to understand, believe it or not.
Why is that the case? Let's take a history lesson.
The European Union's General Data Protection Regulation (GDPR) stipulates that websites that serve citizens of the E.U must have clear and easy-to-understand privacy policies posted publicly. Although PIA is in the U.S, because it has customers in the E.U, it adheres to the GDPR with its privacy policy. This benefits Americans and Europeans alike, although we aren't subject to the same data privacy rights as our friends across the pond.
Recap
Our conclusion? PIA is well worth its already low prices, and we love that it has discounts for students as well as a 30-day money-back guarantee. Given its fast speeds, kill switch, torrenting access, and 256-bit AES encryption, PIA is more than meeting industry standards when it comes to features.
Its only major shortcoming lies in its privacy jurisdiction. However, if you're not in a high privacy-risk profession like journalism or activism, this may not matter to you. For the casual VPN user, PIA gives great value on the dollar.
The Questions We Get Most Common