Best Free Antivirus Software
Free antivirus software can protect you from viruses and malware without the subscription cost, as proven by these five antivirus tools.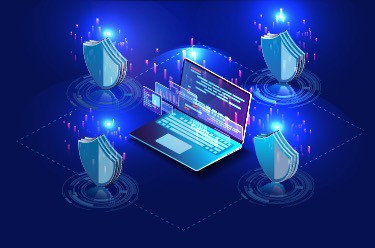 1,500+ research hours
40+ antivirus tested
200+ malware removed
20+ hours of total scan time
6 antivirus recommended
Easiest Installation

Free version available on Windows, Mac, iOS, and Android platforms
Behavior-based scanning, even with the free version
Full protection against malware for no cost
Best for Smartphones
VPN with 200 MB per day allowance bundled with free version
Password manager available at no extra cost
Even with free version, schedule weekly full scans
Best for Desktop

Provides exactly the same protection as the paid version
Free version includes desktop optimization, so scans don't slow down our devices
No extra charge for on-access scanning option
Best for Network Protection

The Best Free Antivirus Software with Ransomware Protection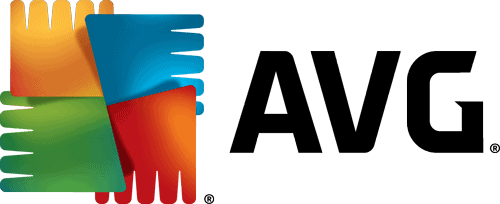 The Best Free Antivirus for Families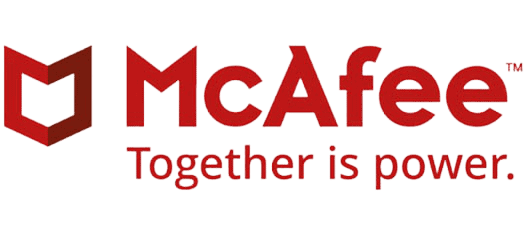 We all like getting free stuff, but when it comes to digital security, is it a good idea to rely on free antivirus software? After months of testing free antiviruses, our team reached this consensus: premium antiviruses are usually better on account of all the extra features and protection they provide. However, free antivirus tools should suffice for those who are looking for a more economical way to protect themselves from digital threats. We also agreed that some free antiviruses are better than others, and so we put together this list of the best of the best. Keep on reading to find out which free antivirus software made our list and why.
List Statistics
| | |
| --- | --- |
| Firewall | 4/5 |
| 100% virus detection | 2/5 |
| On-demand scanning | 5/5 |
| Behavior-based scanning | 5/5 |
We feel confident about our top two picks— TotalAV and Kaspersky— but the whole point of this review is to give you, our readers, options. That's why we also included four other antivirus programs that performed strongly during our tests. They are Bitdefender, Avast, AVG, and McAfee. So while going through this list, please feel free to examine and decide which of these five free antiviruses suit you the best.
The Best Free Antivirus at a Glance
| System | TotalAV Antivirus | Kaspersky Antivirus | Bitdefender Antivirus | Avast Antivirus | AVG Antivirus | McAfee Antivirus |
| --- | --- | --- | --- | --- | --- | --- |
| Ranking | 1st | 2nd | 3rd | 4th | 5th | 6th |
| Ratings | 9.7/10 | 9.1/10 | 8.7/10 | 8.5/10 | 8.6/10 | 8.8/10 |
| Compatibility of Free Version | Windows, Mac, iOS, Android | Windows, iOS, Android | Windows, Mac, Android | Windows, Mac, iOS, Android | Windows, Mac, iOS, Android | Windows, Mac, iOS, Android |
| Virus and Malware Protection | Yes | Yes | Yes | Yes | Yes | Yes |
| On-Demand and On-Access Detection | Yes | Yes | Yes | Yes | Yes | Yes |
| Behavior-Based Detection | Yes | Yes | Yes | Yes | Yes | Yes |
| Virus Detect Test Score (Average: 3/5) | 5/5 | 5/5 | 5/5 | 3/5 | 3/5 | 3/5 |
| Firewall | No | No | No | No | No | No |
| Extra Features | On-demand scanning, Rapid Installation, Malware protection | VPN (up to 200 MB per day), Password manager (15 accounts), Identity theft detection, Data collection blocking | Anti-phishing and anti-fraud features, Bitdefender Proton™, Real-time data protection, Web protection, Cloud scanning so as not to affect device performance | Wi-Fi scan for potential weaknesses, Ransomware protection | Web and email protection, Ransomware protection, Device performance scan | Web and email protection, Identity theft detection, Firewall, Password manager, VPN, Website optimization, Device performance optimization |
| Read Review | TotalAV Antivirus Review | Kaspersky Antivirus Review | Bitdefender Antivirus Review | Avast Antivirus Review | AVG Antivirus Review | McAfee Antivirus Review |
Summary: The Best Free Antivirus Protection in a Nutshell
A Closer Look At Our Favorite No Cost Antivirus Software
1. TotalAV Antivirus - Easiest Installation

Product Specs

| | |
| --- | --- |
| Virus Detection | Yes |
| Malware Detection | Yes |
| Firewall | Yes |
| On-demand Scanning | Yes |
| On-access Scanning | Yes |
| Behavior-based monitoring | Yes |

Pros

Works on Windows, Mac, iOS, and Android devices
Streamlined software keeps device working fast
Easy installation and setup
Option to schedule weekly scan

Cons

No firewall
No real-time protection
Only covers one device
Quick scan can take up to 15 minutes

TotalAV real-time protection at work

Fast, Easy Installation

TotalAV is perfect for anyone who is looking for a quick, free antivirus solution. Think you might be infected with malware and want a fast, easy fix? Navigate to the TotalAV free download site, press the big green button in the middle of the page, and start the download. It's that simple. TotalAV read our device so it knew exactly which package we needed. The installation took us less than two minutes, and the software initiated as soon as we opened it, so we had results within fifteen minutes. Turns out our device was clean, but we like knowing that if it had been infected we'd have known that fast and with no fuss.

Unobtrusive Scanning

All software slows down devices, including antivirus software. We're willing to pay the cost in speed in exchange for keeping our device safe. Still, there's no denying that when Zoom hangs up in the middle of staff meetings, or when our games lag, we can get pretty frustrated. TotalAV's free edition is compact and doesn't require a lot of resources to run effectively. Even when we were running a full on-demand scan, we saw no sign whatsoever that TotalAV affected our performance.

Compatible With Multiple Platforms

There aren't a lot of antivirus companies out there offering free versions of their software. Even fewer of them offer free versions for Windows, Mac, iOS, and Android platforms. TotalAV does. You'll find highly rated apps on the App Store and Google Play, or you can head to the company's website and TotalAV will choose the package that's right for your device.

2. Kaspersky Antivirus - Best for Smartphones

Product Specs

| | |
| --- | --- |
| Virus Detection | Yes |
| Malware Detection | Yes |
| Firewall | No |
| On-demand Scanning | Yes |
| On-access Scanning | Yes |
| Behavior-based monitoring | Yes |

Pros

Works on iOS, Android, and Windows
Free version can be used on more than one device at a time
Detected five out of five threats in our virus detection test
Free password manager (up to 15 accounts) and Kaspersky VPN (up to 200 MB per day)

Cons

No free Mac version
No firewall on the free version
No phone or live chat support for the free version
Rumored (but unproven) ties to the Russian government

Kaspersky Antivirus Settings Menu

Smartphone Protection At Its Best

We tested Kaspersky's free antivirus on Windows, iOS, and Android, and we have to admit, we were impressed by the smartphone apps. The apps have a near-perfect user rating — 4.8 out of five stars on Android and 4.7 out of 5 stars on iOS. Aside from that, independent tests by AV-TEST show that the Android version detected 99.9 percent of all recent Android malware, another near-perfect performance. Plus, the fact that we could use the antivirus on our iPhone and Android phones at the same time means we didn't have to choose one device to protect and compromise the other. Thanks, Kaspersky.

More Than Just An Antivirus

Kaspersky was a great antivirus, but it was much more than that. It was also a VPN and a password manager. As a VPN, the free Kaspersky version could encrypt up to 200 MB of data per day and change the IP address of devices to help maintain the user's anonymity online. And as a password manager, the free version could securely store up to 15 passwords. Now, that's not nearly enough for all the social media, shopping, and digital streaming accounts we have. But we're glad that we could protect our most important accounts such as our emails and online banking accounts. As a side note, the Kaspersky full version includes a VPN with no data limit and a password manager that can handle an unlimited number of accounts.

Pricing for All Budgets

We know we're supposed to focus on free antiviruses, but we also want to keep your options open in case you decide to spring for the full version. Kaspersky's pricing is flexible. There are license packs for three or five devices, and the duration of the subscription ranges from one to three years. If you're in for the long haul, a three-year license will yield the biggest savings, but if you want to dip your toes first, a one-year license is better. Either way, you'll get Kaspersky's full virus and malware protection suite.

3. Bitdefender Antivirus - Best for Desktop

Product Specs

| | |
| --- | --- |
| Virus Detection | Yes |
| Malware Detection | Yes |
| Firewall | Yes |
| On-demand Scanning | Yes |
| On-access Scanning | Yes |
| Behavior-based monitoring | Yes |

Pros

Packed with premium features like Bitdefender Photon™
Compatible with Windows, Mac, and Android
Got a perfect score in our virus detection test
Anti-phishing and anti-fraud features

Cons

Packed with premium features like Bitdefender Photon™
Compatible with Windows, Mac, and Android
Got a perfect score in our virus detection test
Anti-phishing and anti-fraud features

Bitdefender – Connected on Mac Alert

Desktop Optimized

We've tested dozens of antivirus programs on our Windows and Mac computers, but we were most impressed by Bitdefender's intuitive desktop app. The user-friendly interface made it easy for us to do a quick or full system scan, but it's the on-access scans that made life easy for us. We just left the app running in the background, and whenever we accessed a file or opened a folder, it scanned them beforehand. Of course, running scans in the background could easily backfire and cause our computer to slow down. But thanks to Bitdefender Photon™, a freemium feature that optimized the antivirus for our hardware and software configuration, our computer and the scans ran smoothly.

Premium Features for Free

Although it's free, Bitdefender didn't hold back from providing premium features. Bitdefender Photon™ was one, but there were also web protection features such as anti-phishing and anti-fraud. Bitdefender checked the websites we visited to make sure they weren't fake websites trying to scam us into providing our personal or payment information. We don't easily fall for such tricks, but it's a feature we certainly want for our parents' computers.

FYI: Phishing websites these days do a great job of imitating legitimate websites, so always be careful when clicking seemingly harmless links. Be wary of things such as suspicious URLs (e.g. URLs that end with .xyz instead of .com), emails asking you to update your account information or else you'll lose your account, and grammar mistakes on webpages.

Don't Underestimate Its Virus Detection

The Bitdefender antivirus we tested may be free, but it's no different from the paid-for version (which we also tested, by the way) when it came to our virus detection test. Both versions of Bitdefender detected all five viruses we hid in our computer. That's not to say that the premium version isn't worth it. Virus detection aside, the premium version offers a ton of useful extra features, like advanced scan customizations and device cleanup. But if we're to focus on Bitdefender's ability to detect viruses and that only, the free and premium versions are on par with each other.
It's also worth mentioning that the free version received updates at the same time as the paid-for version, so we didn't really miss out in terms of virus and malware detection.

4. Avast Antivirus - The Best Android Antivirus for Network Protection

Product Specs

| | |
| --- | --- |
| Virus Detection | Yes |
| Malware Detection | Yes |
| Firewall | Yes |
| On-demand Scanning | Yes |
| On-access Scanning | Yes |
| Behavior-based monitoring | Yes |

Pros

98.60 percent detection of recent Android malware
4.7 stars Google Play Store rating
Anti-theft protection
Scanned public Wi-Fi networks for potential hackers

Cons

Requires additional permissions to use some features like anti-theft protection
Additional app is needed to access junk file cleaner
Not-so-subtle advertising of other Avast products
Setting up a custom scan required more taps than we hoped

Avast Antivirus – Scan Finished

Take Control of Your Data

Believe it or not, most antivirus apps including Avast collect a ton of data about their users for feature improvements and threat analysis. However, hidden deep within Avast's settings, there's actually an option that allows users to manage how their usage data is collected and used. That's not a common sight in the world of antivirus apps. So as individuals who care deeply about people's privacy, Avast has our seal of approval.

FYI: Avast's personal privacy settings lets users choose whether or not to share threat and app usage data with Avast. It also lets users turn off sharing of app usage data with Avast's third parties.

Hackers Beware

Avast also protected us from hoodie-wearing hackers trying to steal our information through unprotected Wi-Fi networks in cafes and airports. Okay, that sounded like something out of a movie, but the possibility of hacking is very real. Avast's Wi-Fi security scanner checked Wi-Fi networks for vulnerabilities, such as those that would allow people nearby to hack our Android phone. And if a free Wi-Fi network is vulnerable, no thanks! We'd rather use precious mobile data to stay connected. On the other hand, whenever we connected to a safe Wi-Fi network, we still used Avast's built-in VPN to mask our IP address. In terms of performance, it was similar to the Avast SecureLine VPN, so if you want to know how our experience was, check out our Avast SecureLine VPN review.

Protection in the Background

Avast's ability to scan for malware wasn't limited to user-initiated scans. It also protected our device in the background, a.k.a. real-time scanning. Even if we rarely opened the app, we felt safe seeing this reassuring message in our Android's notification tray: "Avast is running. We're always looking out for you."

5. AVG Antivirus - The Best Free Antivirus Software with Ransomware Protection

Pros

Scanned URLs and email attachments
Simultaneously protected multiple devices
Checked our devices for performance issues
Worked on Windows, Mac, iOS, and Android

Cons

Collected our personal data and payment information
Limited iOS features
Aggressive marketing of other AVG products
Didn't have a firewall feature

ESET Dashboard

Ransomware Protection

AVG offers extensive protection against ransomware. This type of malware traditionally hijacks a computer, encrypts or threatens to leak important files, and then asks for a ransom in exchange for the decryption key. It's a formidable malware that has cost companies, government agencies, and individuals $7.5 billion in damages in 2019 alone.2 To protect its users from such attacks, AVG scans files for traces of ransomware, such as files that bear the ability to encrypt other files. AVG immediately quarantines such files to prevent them from causing any damages. However, note that AVG doesn't have the ability to recover already hijacked files. As the saying goes, "prevention is better than cure," and AVG is one of the best free antiviruses at preventing ransomware attacks.

Viruses: Do Not Enter

Checking our files for potential threats is one thing, but making sure they didn't enter our devices in the first place is another. AVG's web protection features kept viruses and malware out by blocking unsafe links, downloads, and email attachments. For instance, when we accidentally clicked on an ad that was supposed to bring us to a suspicious website, AVG immediately interfered. Even during our virus detection test, we forgot to turn off AVG before downloading the first virus file, and so AVG prevented the download from pushing through. Well, it did detect that the file was a virus, so that's a point for AVG right off the bat. As for the rest of the files, we made sure to turn off AVG before downloading them so we could proceed with our tests as planned.

Performance Problem Scans

Quite a few of the antivirus tools we tested slowed down our computers while they scanned for threats. However, AVG was different. It was a lightweight program, so it had no noticeable effect on our PC's performance. On the contrary, it scanned our computers for potential performance issues. And while it didn't fix them, it helped us pinpoint which areas we could optimize to make our computers faster. For example, it pointed out that our hard disks were "cluttered", so we knew it was time to defragment our drives.

6. McAfee Antivirus - The Best Android Antivirus for Families

Product Specs

| | |
| --- | --- |
| Virus Detection | Yes |
| Malware Detection | Yes |
| Firewall | Yes |
| On-demand Scanning | Yes |
| On-access Scanning | Yes |
| Behavior-based monitoring | Yes |

Pros

Free trial has access to all premium features
Supports up to 10 devices
Firewall protection
Web and identity theft protection with password manager

Cons

Free trial expires after 30 days
Scans could slow down devices
Full and quick scans took longer than other antivirus programs
Notifications pop up frequently

Kaspersky Antivirus App Home Screen

Try All Features For 30 Days

McAfee is the odd one out among the antiviruses in this review. It's the only free trial software, not a free version, and that means it has a time limit of 30 days. However, it has a unique advantage over the other top picks. Because it's a free trial of the paid-for version, the McAfee software we tested had access to all premium features, including web protection, identity theft protection, a password manager, and a VPN. Additionally, it's a free trial of the highest tier package, and that means it protected up to 10 devices and included parental control and family safety features. It didn't last long, though. The free trial was over before we knew it, and we had to upgrade to the five-device plan to complete our McAfee review. However, if you're looking for a premium antivirus software for short-term use, a free trial of McAfee Total Protection might be just what you need.

The Trial Has Expired. What Now?: After the free trial period, McAfee gave us three options: upgrade to a paid subscription, purchase a different product from them, or install a free security solution. Unfortunately, none of the free solutions was an antivirus, so we ended up upgrading our subscription.

Real-Time Threat Detection

Running a full scan with McAfee took several hours, which is why we're glad it offered real-time malware detection. Instead of having us scan our computer every now and then, McAfee took the initiative and scanned every file, folder, or program we clicked on before allowing them to open. And everytime it detected threats hidden in those items, McAfee quickly quarantined the files to prevent the threat from spreading or affecting our computer.

A Simple User Interface

Our experience using the McAfee Windows app went smoothly, largely because of the intuitive design and user interface of the app. The app's homescreen featured a quick status report of recently detected threats along with shortcuts leading to the app's advanced features. It had one of the cleanest interfaces we've seen, and despite the frequent notifications, the app generally left us well enough alone to go about our daily tasks.
What Goes Into Our Review Process
Before anything else, let's get one thing straight: we knew we were testing free software, so we made sure to keep our expectations realistic. However, that didn't stop us from setting a standard. We set out to do our tests with the goal of finding free antivirus tools that provide the bare minimum virus and malware protection we require. And if they offer extra protection in the form of additional features? Even better! That said, here are the factors we considered during our review process.
Free Trial vs. Free Version
If you Google "free antivirus," you'll find dozens of companies offering free trials and free versions. Subjectively, we prefer free versions because they can be used indefinitely whereas free trials have a time limit. We want to give our readers options that they can use for a long time and not just for seven or 30 days.
With that being said, we didn't completely eliminate free trials from our tests. Free trials often offer features similar to the full version and that's good for those looking for better features. On the other hand, free versions are usually limited feature-wise. Some free versions also have a stricter limit to the number of devices or operating systems they support. So here's the bottom line: we recommend free versions of antivirus tools to those who are in for the long haul and are okay with a limited set of features. But for those who want premium features for a limited time only, we suggest getting a free trial.
Priority Number One: Virus Detection
Now onto our actual review process. All of our top picks meet the minimum virus and malware protection we expect from antivirus software, which we verified through our virus detection test.
First, we downloaded (but didn't open) five viruses posing as regular files. They were in the .xlsx, .exe, .doc, .xlsm, .xls file formats. Pretty inconspicuous, right? Well, that's how most viruses operate, so we expected our top picks to detect at least three of the five. We then proceeded to scan our computer using each antivirus tool. Out of the roughly 40 antiviruses we tested, only our top two picks, Bitdefender and Kaspersky, detected all five viruses. Meanwhile, Avast, AVG, and McAfee all detected three out of five, which is still a strong showing compared to some that managed to detect only one or two.
Scan, or Scan't?
Next, we checked which methods of virus and malware detection each antivirus can and can't do. We focused on three main methods: on-demand, on-access, and behavior-based detection.
On-demand scans: On-demand scans are user-initiated. If you have to click on a "Scan" button to start the process, then that's definitely an on-demand scan. Most antivirus tools offer the option to do a full scan (all files and folders), a quick scan (most important files), or a custom scan (files you choose).
On-access scans: On-access scans take the load of initiating scans off the user by automatically running in the background whenever the antivirus software is open. So if the antivirus detected threats even though you didn't scan your computer, it most likely has an on-access scan.
Behavior-based detection: Behavior-based detection doesn't just scan your files for suspicious codes that might indicate malware infestation. It also looks at how each file behaves and flags suspicious activities. One example is if a seemingly innocent .doc file tries to change your computer settings. Because of its way of detecting threats, behavior-based detection excels at finding new malware not yet added to antivirus databases.
All three detection methods are important, which is why we looked for antivirus tools that have them all. In addition, since an updated virus and malware database is required for on-demand and on-access scans, we made sure that our top picks can all push automatic updates of their virus and malware database regularly. That will ensure that their ability to detect threats is always optimal.
Important: An updated threat database is vital to virus and malware detection. We recommend configuring your antivirus to automatically download updates, if possible, at least once a day.
Privacy 101
Of course, data security is important to us, so we looked into each antivirus company's background to search for past privacy-related issues. Believe it or not, most if not all of the companies we checked have had breaches in the past. What's important, though, is how quickly and efficiently they resolved those issues, and we're glad to report that our top picks in particular have a history of acting immediately when security breaches arised.
We also checked each company's current data collection policies, and most of them complied with the industry norms. However, note that the types of data antivirus companies normally collect might be more than what you're willing to give up. It might include:
Personal information (name, email address, contact details)
Payment information (card numbers, bank account numbers, billing information)
Device information (IP address, MAC address, IMEI number, O.S version)
Usage statistics
Technical reports
Web usage statistics.
FAQs
If you're looking for more information about free antivirus software, here's our answer to the most frequently asked questions.