BlackVPN Subscription Plans & Cost
Kill switch available with all subscription offerings.
Located in Hong Kong, which is outside of the Five Eyes, Nine Eyes, and 14 Eyes.
Standard privacy policy; only saves account and payment information which is common for VPNs.
All of our content is written by humans, not robots.
Learn More
By

&

Last Updated
Jan 23, 2023
Pricing is one of the main elements we look at when deciding on any VPN, including BlackVPN, a company located in 189 countries with 31 servers. Since living in Brooklyn is not cheap, we needed to make sure that we can afford necessities like rent and food, meaning that we needed to work within a budget when it came to our devices and security platforms. So does BlackVPN fit into our budget? Keep reading to find out if BlackVPN provides enough bang for your buck.
Plan prices in the U.S.
| Plan | Price of one-month contract in U.S. |
| --- | --- |
| Privacy | $5.93 |
| TV | $5.93 |
| Global | $11.27 |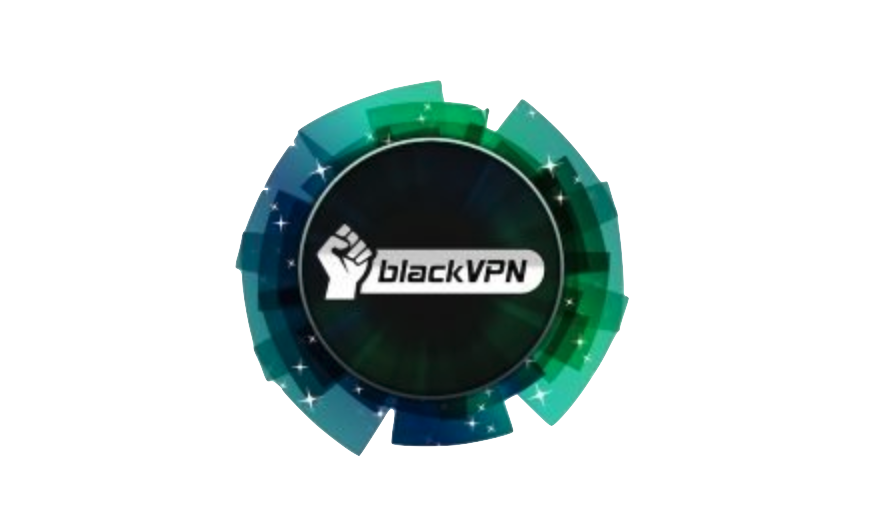 More Security.org Recommendations
Check out more of our favorite VPNs.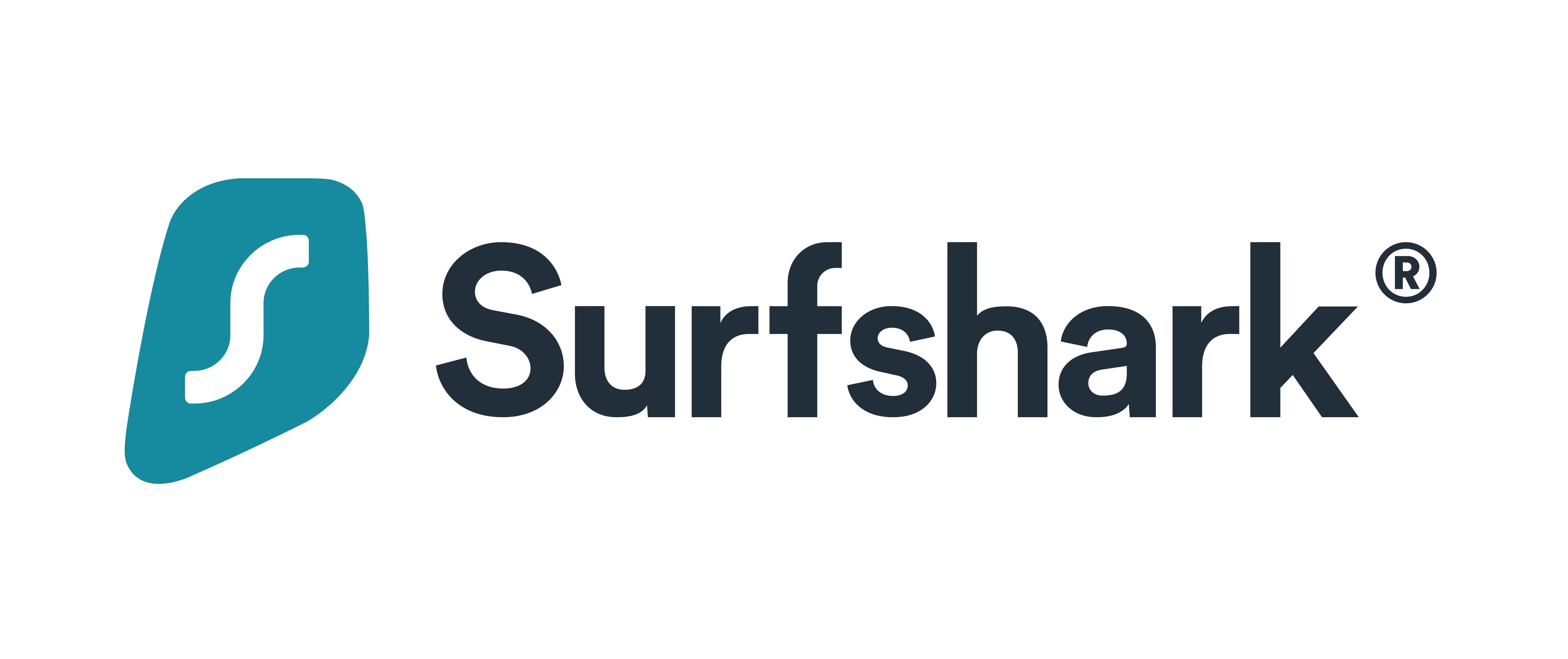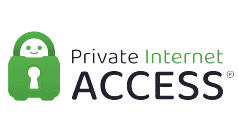 A Glimpse At BlackVPN Subscription Options
BlackVPN takes a different approach when it comes to its subscription options. Unlike NordVPN's pricing, which is very straightforward, BlackVPN's pricing is a bit complicated.
The company has three subscription packages: the Privacy package, the TV package, and the Global package. The plan we chose was based on what server we wanted to go on and unfortunately, not all packages are available for all servers. For example, we are located in Brooklyn, so we needed a package compatible with the servers in the United States. The Privacy package is not available in the U.S, so we only had the choices of the TV or Global options. But before we get further into the available features, take a look at the subscription breakdowns by server location and price.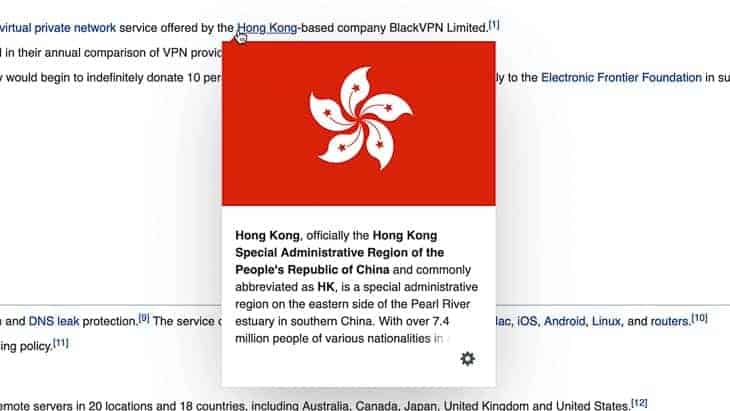 Server Location Subscription Options
Location:
Privacy
TV
Global
Australia
Yes
No
Yes
Brazil
Yes
No
Yes
Canada
Yes
No
Yes
Czech Republic
Yes
No
Yes
Estonia
Yes
No
Yes
France
Yes
No
Yes
Germany
Yes
No
Yes
Japan
Yes
No
Yes
Lithuania
Yes
No
Yes
Luxembourg
Yes
No
Yes
Netherlands
Yes
No
Yes
Norway
Yes
No
Yes
Romania
Yes
No
Yes
Spain
Yes
No
Yes
Switzerland
Yes
No
Yes
UK London
No
Yes
Yes
Ukraine
Yes
No
Yes
USA
No
Yes
Yes
One-month contract
$5.93

USA: $5.93
USA & UK: $8.90
UK: $5.93

$11.27
Three-month contract
$15.43 ($5.14 per month)

USA: $15.43 ($5.14 per month)
USA & UK: $23.73 ($7.91 per month)
UK: $15.43 ($5.14 per month)

$32.04 ($10.68 per month)
One year contract
$58.15 ($4.84 per month)

USA: $58.15 ($4.84 per month)
USA & UK: $89 ($7.41 per month)
UK: 58.15 ($4.84 per month)

$117.47 ($9.79 per month)
While these prices aren't outrageous, BlackVPN offers less while costing more than some of the other VPNs on the market. For example, Surfshark costs start at just $1.99 with a two-year commitment and allow for split tunneling and Netflix streaming. Neither split tunneling, which gives users access to both private and public networks at the same time, or Netflix is available with BlackVPN. If you're not looking to spend a ton of money on a VPN software, we recommend checking out the best cheap VPNs.
Money Saving Tip: If you are working within a budget, we recommend purchasing a year-long subscription because it's the most affordable deal. The one-month and three-month options cost more when you break it down per monthly payment.
BlackVPN Package Plans In Detail
When it comes to feature offerings, not all VPN packages are created equal. It's important to remember that not all packages are available in all server locations, so we had to determine what server we wanted to connect to prior to picking out our package. Before we get into package specifics of each package, we wanted to take a look into the features included in all three packages. While our BlackVPN review gets into a lot more detail about the software features, below is a glimpse.
First, let's take a look at some of our favorite features that come with all three subscription packages:
Kill Switch: The kill switch, or network lock feature, is pretty standard when it comes to VPNs and is something we look for when picking software. It's also a feature we included as a requirement in our VPN guide. In the event we lost Internet connection, the kill switch automatically shut down any Internet browsers or apps on our screen. Because we used VPNs to protect our identity while surfing the web, having the kill switch was imperative for us.
Strict Privacy Policy: BlackVPN doesn't keep track of IP addresses, web activity, connection locations, domain name service, or downloaded files.

1

The only thing the company kept track of was our account information and payment methods, which is standard for most VPN companies. We read the privacy policy closely so we knew that BlackVPN logged our usernames and passwords and we felt comfortable with them having that information.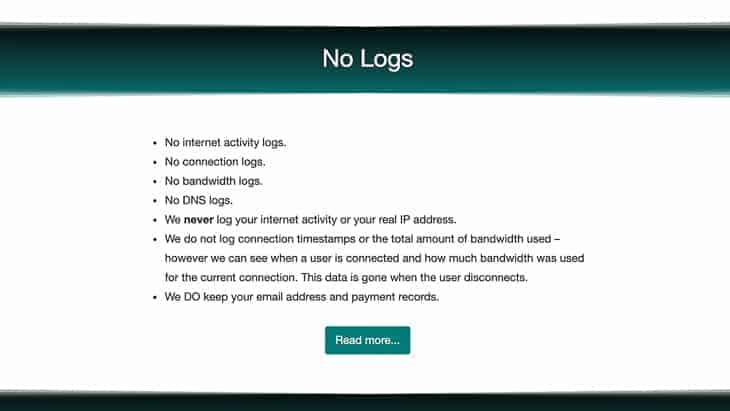 Connects Up To Seven Devices: Each subscription works with up to seven devices simultaneously, meaning we could have a private Internet connection on our computer, laptop, smartphone, and Xbox as long as all devices were connected to the same server.
Unlimited Speed and Bandwidth: When using BlackVPN, we had Internet speeds of 100 Mbps or more. This allowed us to download anything we wanted without having to wait for a buffering signal and provided us with clear video quality when watching Schitts Creek, our favorite television show.
Performs Well on Windows: For those who are loyal Windows computer users, BlackVPN is a good choice. We found that the speeds, while fast on both Windows and Mac devices were faster on Windows.
Now that we have an idea of some of the main features, let's check out a few more specifics of each package.
Privacy Package
As we mentioned above, this package was not available in the United States or in the United Kingdom, which counted us out. That being said, with this package, users could participate in unrestricted peer to peer file sharing, also known as torrenting, as long as they connected to a server outside the U.S or U.K. Torrenting lets users download file shares privately and is one of the most popular reasons to use a VPN because it eliminates the risk of an Internet Service Provider tracking what's downloaded. BitTorrent is one of the most popular torrenting software and is compatible with this package.2
TV Package
Unlike the Privacy package, the TV package didn't allow for torrenting but did allow us to stream TV shows. While BlackVPN doesn't allow access to Netflix, this package gave us the ability to watch television shows from around the world. That being said, one of our favorite television shows is Ozark, which is a Netflix original, so no Netflix was a bit of a bummer for us.
Global Package
This package provides users access to all of the company's VPN servers. While this package offers both television streaming and unrestricted torrenting, the torrenting option still isn't permitted in the U.S. or U.K VPN locations. That means when using BlackVPN, we never had torrenting capabilities, regardless of the package we chose, as we were connected to servers in the U.S.
You Should Know: If you are using a U.S or U.K server, BlackVPN does not permit torrenting and is not compatible with BitTorrent.
Free Trials and Money-Back Guarantees
In our opinion, one of the best ways to know whether or not we like a VPN is to get our hands on the software and test it out for ourselves. BlackVPN gave us that opportunity with its free three-day trial.
If three days isn't enough to get a good feel for the software, BlackVPN also offers a 14-day money-back guarantee. The 14-day money-back guarantee gave us the confidence we could thoroughly test the software and get 100 percent of our money back if we didn't love it. While BlackVPN processes refunds within 24-hours of the request, it could take up to 30 days for the money to hit the bank account, so keep that in mind.
FYI: BlackVPN has you pay the entire subscription cost as a one-time fee. Therefore, if you want to cancel the service any time before your pre-determined subscription is up, you will lose the money unless you cancel within the 14-day money-back guarantee window.
Payment Options
Now that we've covered the features, free trials, and cancellation policies, all that's left to explain is how we actually paid for our service. BlackVPN accepts the following forms of payment:
PayPal: We decided to pay with PayPal since it was easiest for us. We already had a PayPal account, so the purchasing process was simple. All we had to do was click which plan we wanted, enter our email address, choose PayPal, and we were automatically signed into our PayPal account. From there, we had to decide where the money was going to come from; we chose to take it directly from our checking account.
Paymentwall: This method of payment gave us the option of using credit cards, bank transfers, gift cards, and e-cards. Paymentwall accepts the following credit cards:

Visa
MasterCard
American Express.

Bitcoin & Altcoins: Using Bitcoins and Altcoins is a more private way of paying and best for those who don't want to use credit cards.
As a reminder, BlackVPN keeps track of account information, including payment choices. Therefore, when deciding on a payment method, keep in mind the company has access to those records.
Is BlackVPN Worth It?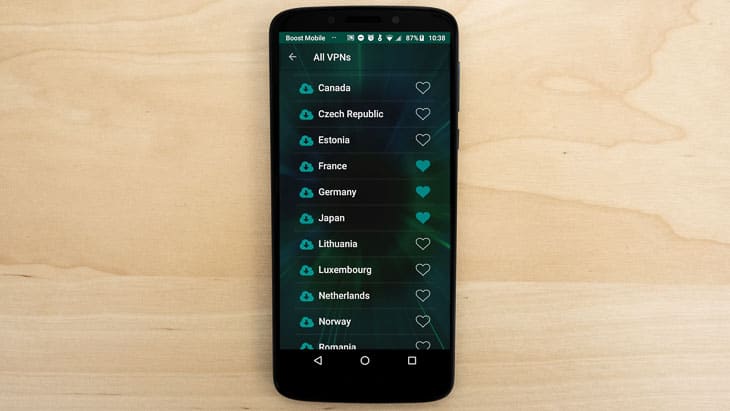 So, is BlackVPN worth the money? If you live abroad, BlackVPN may be a good choice. But for those of us living in the U.S who are looking for a software compatible with Netflix and torrenting, BlackVPN may not be the right one for you.
Additionally, compared to CyberGhost, which we reviewed, BlackVPN was a bit expensive for what it offered, which didn't include split tunneling. We tend to prefer split tunneling options especially when we are doing work at our favorite local coffee shop. Therefore, for us, BlackVPN didn't fulfill all of our needs, however for those if you're looking for a VPN to use outside of the U.S, this could be the one for you.
Frequently Asked Questions