BlackVPN Review
This Hong Kong-based VPN has 31 servers in 18 countries.
If you're not a tech nerd like me, then the prospect of choosing a VPN could seem daunting. What qualities do you look for in a VPN, and how do you know if one meets those qualities before you buy it? Well, you've come to the right place. Today I'm taking a look at BlackVPN, a VPN inspired by the torrenting site Pirate Bay and founded in 2009. Of course, I'm looking for security in a VPN, but I'm also looking for speed, among other factors. I'll be reviewing BlackVPN's pros and cons, its company background, features, subscription options, and app. I'll also be putting BlackVPN through multiple tests to measure its speed and security because when it comes to my data, I'm not taking any chances. Let's take a closer look and see if BlackVPN is a good option for you.
Features
Log web activity?
No
Kill switch
Yes
Split tunneling
No
Netflix
No
IP addressesDynamic
Editor's Rating
Kill switch available with all subscription offerings.
Located in Hong Kong, which is outside of the Five Eyes, Nine Eyes, and 14 Eyes.
Standard privacy policy; only saves account and payment information which is common for VPNs.
BlackVPN Verses Other VPN Providers
Overall, BlackVPN did ok in our testing. Some key features that knocked down their score were no split-tunneling, you could not use Netflix at all, commercial content cannot be downloaded on U.S. or U.K. servers, and the speed tests on our Mac were pretty slow. See our list below for three VPN providers with top scores in our testing.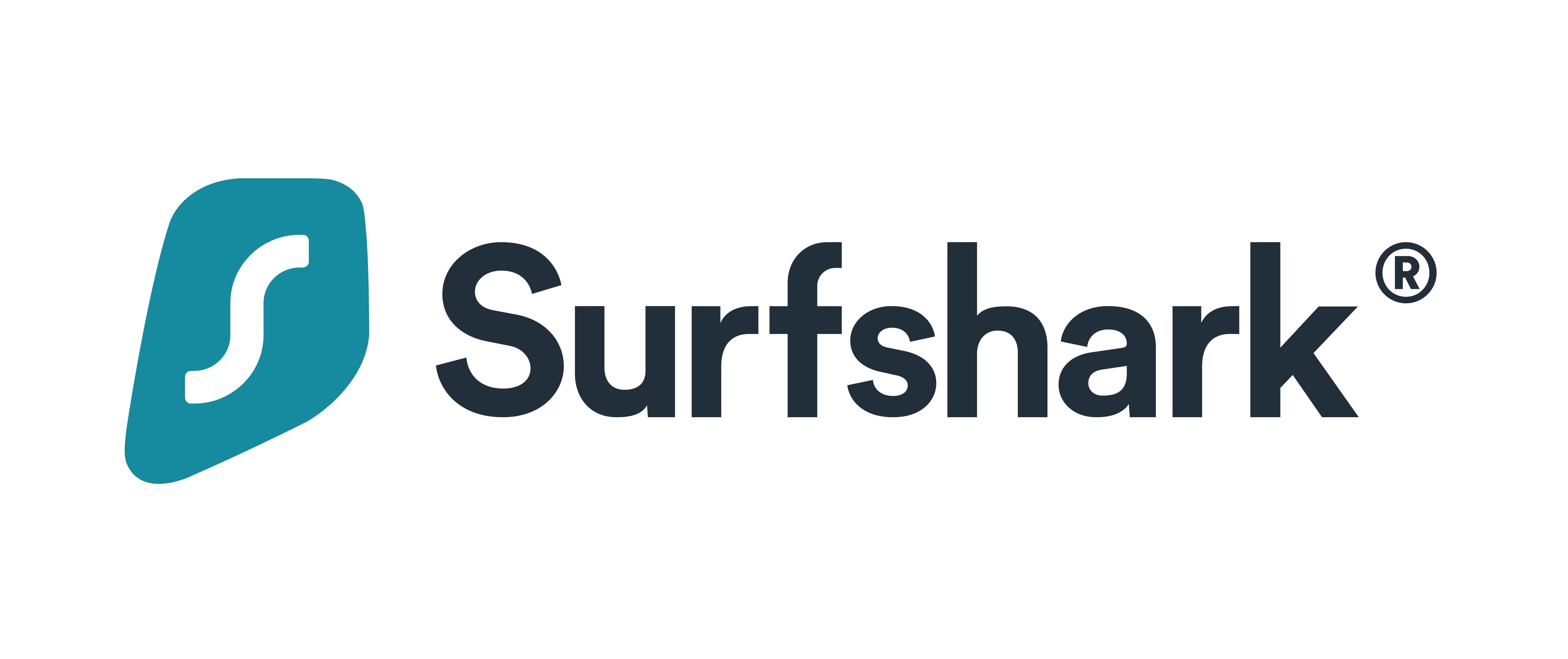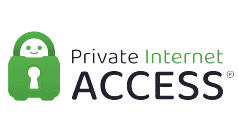 Pros and Cons of BlackVPN
Before I get into the nitty gritty, I want to tell you an overview of my favorite and least favorite things about BlackVPN. I'm feeling good today, so let's start with the positive:
What We Like
Not part of any international surveillance alliances: With headquarters in China, you won't be forced to hand over your data to another country.
Does not log files: Only essential account and payment information will be saved.
Kill-switch: You're protected if the VPN fails for whatever reason.
Good customer support ratings: People said customer support responded quickly and with know-how.
Speed on Windows: BlackVPN performed pretty well on my Windows Vivobook in terms of download speed, upload speed, and latency.
And the not-so-positive?
What We Don't Like
Located in Hong Kong where VPNs are illegal: If you get caught using a VPN in China, you could be apprehended up to a few thousand dollars.
Can't download commercial content on U.S or U.K servers: If you're looking to torrent movies or TV shows, BlackVPN may not be the best option for you.
No split-tunneling: You won't be able to access public and private networks simultaneously while using BlackVPN.
No access to Netflix: Bingers beware: Netflix will not work with BlackVPN.
Speed on Mac: I wasn't impressed with BlackVPN's speed on my Macbook Air.
If that's all okay with you, then let's learn a little bit more about BlackVPN as a company itself.
About BlackVPN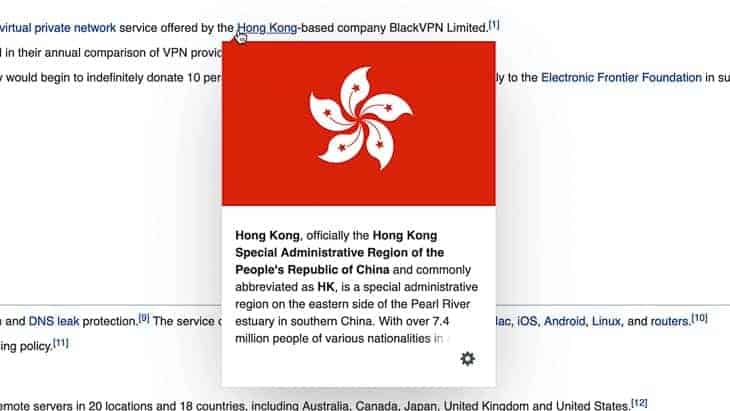 BlackVPN was founded in 2009, a thought child of things like Pirate Bay and Edward Snowden. Based in Hong Kong, BlackVPN's founders believe strongly in internet freedom and net neutrality, so much so that they're willing to risk being fined thousands for creating and using their VPN. Plus, they've had the exact same founders since their launch in 2009, and in their words, "we are IT geeks who are passionate about Privacy and Digital Rights." Sounds good to me!
The good news? China isn't in any international security alliances, so there's no legal way for another country to demand your data. Hong Kong itself has no mandatory data retention policy, which is a good sign. Basically, BlackVPN is super secure, but if you're using it in China or any other country where VPNs are illegal, just know that you're taking a risk.
Now let's download BlackVPN and see how it actually works.
Will BlackVPN Log My Data?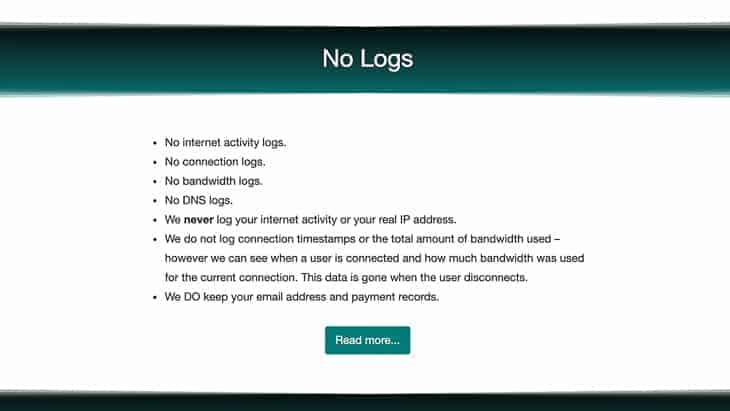 BlackVPN will not log your traffic, connection, DNS, or IP address. The only information that they keep is your account info, like your username and password, your email, and your payment info. These are all standard things for a VPN company to keep, as you have to log into your account.
Does BlackVPN Have A Kill Switch?
BlackVPN includes a kill switch or network lock feature. That means that if your VPN fails for any reason, it'll take your websites and applications with it so you'll stay protected. Not only will your applications quit, but your Internet will be disconnected completely so you're never on the public network. This is a standard feature of VPNs, so I'm happy BlackVPN is following suit.
What Kind of Tunneling does Offer?
Split tunneling allows you to access private and public servers at the exact same time. It's great if you need both at once, or if you just want to reduce bandwidth. Unfortunately, BlackVPN does not offer split tunneling, so if you're using a VPN, you will automatically be off the public server.
Can I Use Netflix with BlackVPN?
Another womp womp moment: you won't be able to access Netflix with BlackVPN. On the same note, you won't be able to torrent commercial content on U.S and U.K servers.
That doesn't completely discount BlackVPN, although it's fair to say that it probably isn't the best VPN if you're trying to download or stream media. It might be better for someone who is more focused on security rather than entertainment.
BlackVPN Encryption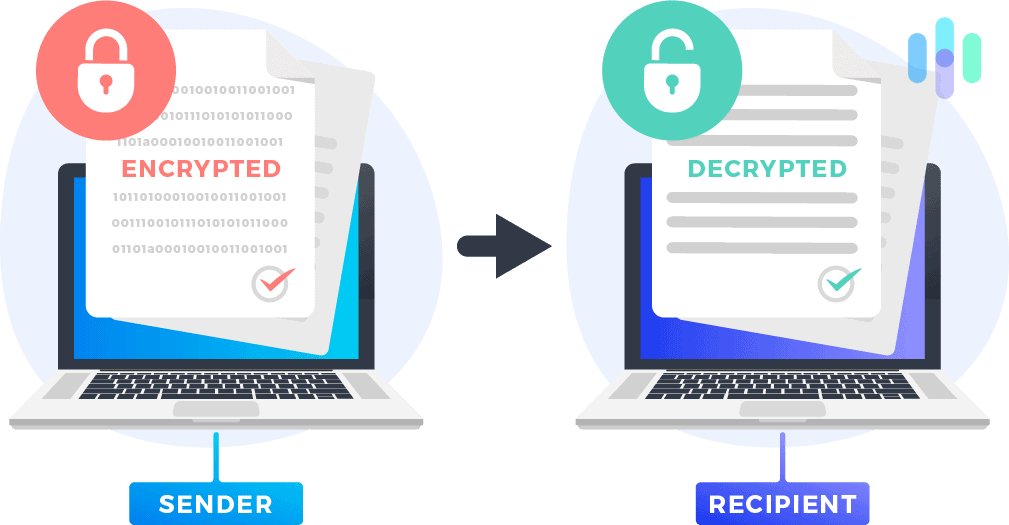 Encryption basically turns your written data into inscrutable code so it can't be understood by a third party. Let's see how BlackVPN encrypts your data.
IPSec/L2TP
IPSec, short for Internet Protocol Security, either encrypts the data packet message itself or the entire data packet. It works in tandem with Layer 2 Tunneling Protocol, which makes the encrypted tunnel that the data will travel through. Together, the two create a super-secure VPN client.
BlackVPN Protocols
Once the data is encrypted, it must be transmitted across a network. Internet protocols are the different ways that data can be transported. Let's see what protocols BlackVPN uses.
DHE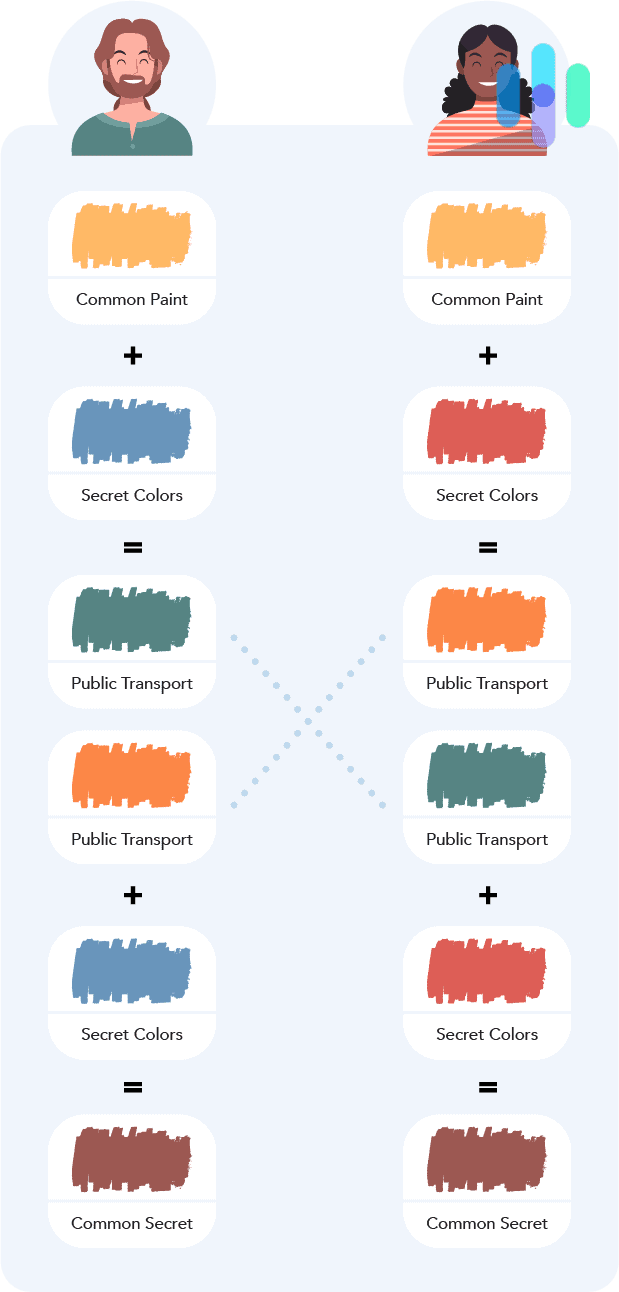 The Diffie-Hellman Key Exchange is a way of exchanging keys that use the same "shared secret" for every connection. Since the same key is never used more than once, even if the private key of a server gets leaked, past communication is still secure.
SSL Tunnels
SSL tunnels, which stands for Secure Socket layer, are used a lot by online retailers to authenticate sessions. Basically, the two systems exchange encryption keys before creating a secure connection. Think of it like a secret handshake that gets you into a club, if that existed IRL.
PPTP
PPTP stands for Point-to-Point Tunneling Protocol, and it helps create the tunnel. It's not the most secure method around, which is why it's used with other protocols for encryption.
UDP
UDP, otherwise known as User Datagram Protocol, is what sends the data packet itself. However, it's not responsible for making sure it gets to its destination in one piece, so packets may be received out of order— which brings me to my next point.
TCP
Transmission Control Protocol is what's responsible for making sure that the data packets are in order once they reach their destination. Its first task is to test the connection between the source and the destination, making sure that it's active. Next, TCP breaks the data into smaller packets. Once it's transmitted to its destination, TCP will check to make sure that everything is in place, sort of a housekeeper for your VPN.
Now, SSL, UDP, and TCP are all protocols that are used "on top of" the VPN itself, and most web apps run over UDP or TCP, so they should all work fine with VPN (unless the application's server blocks the VPN, which is why things like Netflix don't always work).
Interested in other VPN services? Read our reviews for:
Testing BlackVPN
Now that I've told you everything you need to know about BlackVPN, I'm going to put it through several tests to measure its speed and security. I do all my tests from my apartment in Brooklyn using Internet from Optimum. To better accommodate my readers, I test everything on both a Macbook Air and a Windows Vivobook. Let's get started with the speed tests.
Speed Test
The first thing I test is the speed of my Internet with and without BlackVPN. Download and upload speed have to do with everyday browsing, while latency is more relevant to real-time applications like online gaming or Skype. I performed my speed tests using Google's speed test.
Download Speed Tests
Regarding download speed, I had a difference of about 54% on my Mac and about 29% on my Windows computer— clearly, Windows performed better in this category.
Mac
Without VPN
37.05 mbps
With VPN
17.16 mbps
Windows
Without VPN
72.95 mbps
With VPN
51.61 mbps
Upload Speed Tests
For upload speed, the trend continued: my Windows computer was only slowed down by 34%, while my Mac was slowed by about 75%. So far, BlackVPN is getting good results on the Vivobook and not such good results on my Mac.
Mac
Without VPN
25.9 mbps
With VPN
6.54 mbps
Windows
Without VPN
41.28 mbps
With VPN
39.86 mbps
Ping Speed Tests
Finally, I test ping or latency. In this category, the trend was reversed.
Mac
Without VPN
14 ms
With VPN
16 ms
Windows
Without VPN
12 ms
With VPN
16 ms
While BlackVPN only caused a 14% increase in latency on the Mac, it caused a 33% increase on the Vivobook. Both of these are pretty impressive stats, but I'm surprised that Mac had a small difference in latency. Overall, however, BlackVPN performed better on my Windows computer rather than on my Macbook, where it had mediocre results.
DNS Leak Test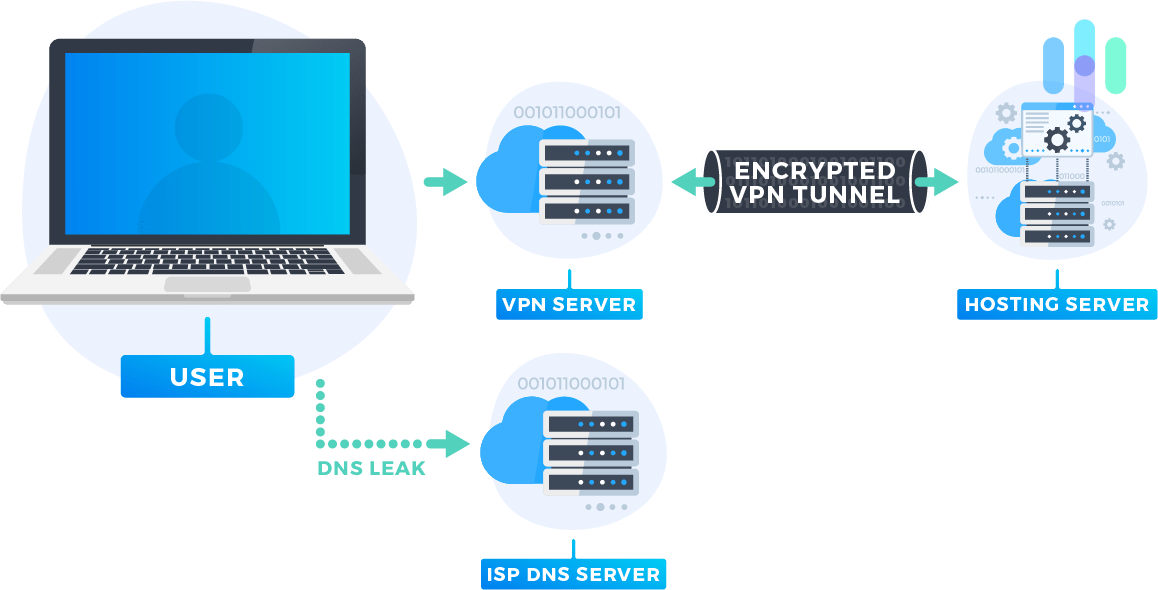 Now that I've seen how fast the BlackVPN is, I want to make sure it's secure as well. If you're using a VPN, it's probably because you want to keep your domain name servers a secret. Basically, a domain name server is what you type in when you want to get to a website, like Security.org for example. Each DNS stands for an IP address that actually tells your computer where to go. Of course, I want to make sure that these IP addresses stay private, so I tested BlackVPN for DNS leaks. The verdict? No DNS leaks, so my web traffic is protected. Booya!
WebRTC Leak Test
The last thing I want to check for is WebRTC leaks. Rather than going through an intermediate server, WebRTC allows users to connect directly with each other, creating faster speeds for video chatting, livestreaming, and transferring files. In order to connect directly, however, the users have to know each other's private IP addresses, clearly the information you don't want to get out. When I tested BlackVPN, there were no WebRTC leaks whatsoever, so I feel really confident about my web security. To check out WebRTC leaks for any VPN, you can use the leak checker on the ExpressVPN website.
All in all, BlackVPN passed my tests with flying colors, although I wasn't thrilled about it's speed on my Macbook. Let's move on and see what your pricing options are.
BlackVPN Subscriptions
BlackVPN's subscriptions work pretty differently than other VPN companies. Let me explain a little bit more.
Options
Locations
| | Privacy | TV | Global |
| --- | --- | --- | --- |
| Australia | Yes | No | Yes |
| Brazil | Yes | No | Yes |
| Canada | Yes | No | Yes |
| Czech Republic | Yes | No | Yes |
| Estonia | Yes | No | Yes |
| France | Yes | No | Yes |
| Germany | Yes | No | Yes |
| Japan | Yes | No | Yes |
| Lithuania | Yes | No | Yes |
| Luxembourg | Yes | No | Yes |
| Netherlands | Yes | No | Yes |
| Norway | Yes | No | Yes |
| Romania | Yes | No | Yes |
| Spain | Yes | No | Yes |
| Switzerland | Yes | No | Yes |
| UK London | No | Yes | Yes |
| Ukraine | Yes | No | Yes |
| USA (East, West, Central) | No | Yes | Yes |
Features
| | Privacy | TV | Global |
| --- | --- | --- | --- |
| Unrestricted P2P/Bittorent (Not Allowed in USA & UK Locations) | Yes | No | Yes |
| USA (East, West, Central) | No | Yes | Yes |
Billing Information
| | Privacy | TV | Global |
| --- | --- | --- | --- |
| Term Length | 1 Year | 1 Year | 1 Year |
| Price | $56.26 | $86.11 | $113.66 |
BlackVPN's subscription model looks pretty different than that of its competitors. Basically, you choose your plan based on the server you want to go on and what features you want. You can either pay for unrestricted P2P/ Bittorent, used in software piracy but not available in the U.S or U.K, pay to stream TV from the U.S and U.K, or both with the Global Package.
Unfortunately, BlackVPN only allows you to buy a year of service at once. The lowest cost option is $56.26, or a little over four dollars a month, while the highest cost option is $113.66, a bit less than $10 a month. While I'm not thrilled that there's no month-to-month option, BlackVPN's prices are very reasonable.
One subscription gets you an unlimited amount of server switches, seven simultaneous connections from a maximum of seven devices. Again, this subscription is pretty generous— I've seen some that only let you use three devices at the same time!
Manual Configurations
You can use BlackVPN on a Windows, Apple, Android, iOS, or Linux device.
Browser Extensions
BlackVPN will work on Firefox, Internet Explorer, and Chrome.
BlackVPN Customer Support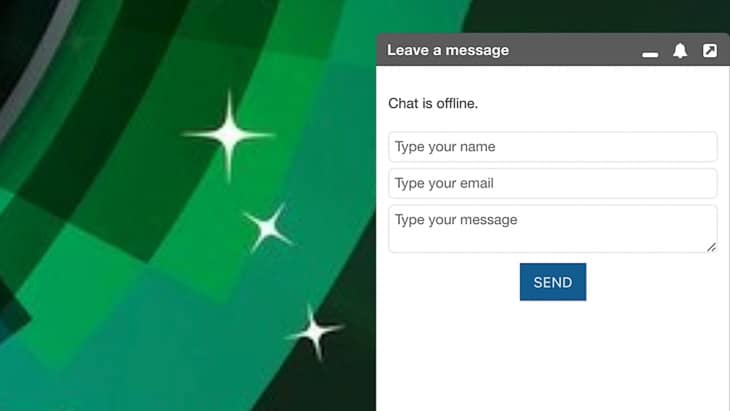 Need help with BlackVPN? Before you buy it, I want to make sure that BlackVPN's customer support is actually supportive. This can really go either way with VPNs, so let's get into more detail.
Features
To get help, you can either check out BlackVPN's FAQs on their website, live chat a representative or fill out a support ticket. In my experience filling out a ticket, it took BlackVPN a day to respond, and the answer satisfied me, so I'm pretty happy with their customer support.
Customer Support Ratings
Of course, I'm just one person— what did other BlackVPN customers think of the support? I checked Trustpilot, a review site where 55 customers have reviewed BlackVPN. Out of 13 reviews mentioning customer support, 10 were positive— that seems like a really good ratio to me!
"At first, when I was setting up the VPN I could not find too much information to fix some issues on Linux. So, I contacted the BlackVPN support team and they replied after a few minutes with the correct answer to fix the issues,"
wrote a user in a five-star review.
The BlackVPN App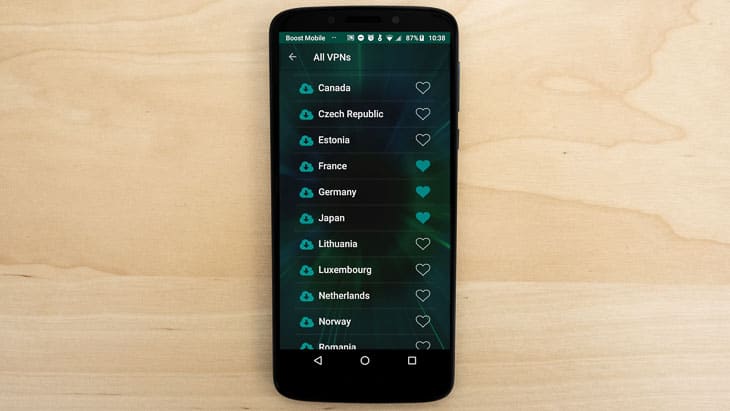 By now, you know a lot about BlackVPN, but all of it could be irrelevant if the app doesn't work well. BlackVPN's app works on Windows, macOS, Android, iOS, Linux, and routers.
I was surprised to see that their app is not currently available on the Apple store— at the time of writing, they are still waiting for Apple to approve it. On the Google Play store, BlackVPN has a 3.6 out of five-star rating, which is pretty middle of the road. Many people complained about the app constantly popping up, or the server not connecting during their free trial. I was also surprised to see that BlackVPN was responding pretty rudely to some reviews, which certainly gives me pause.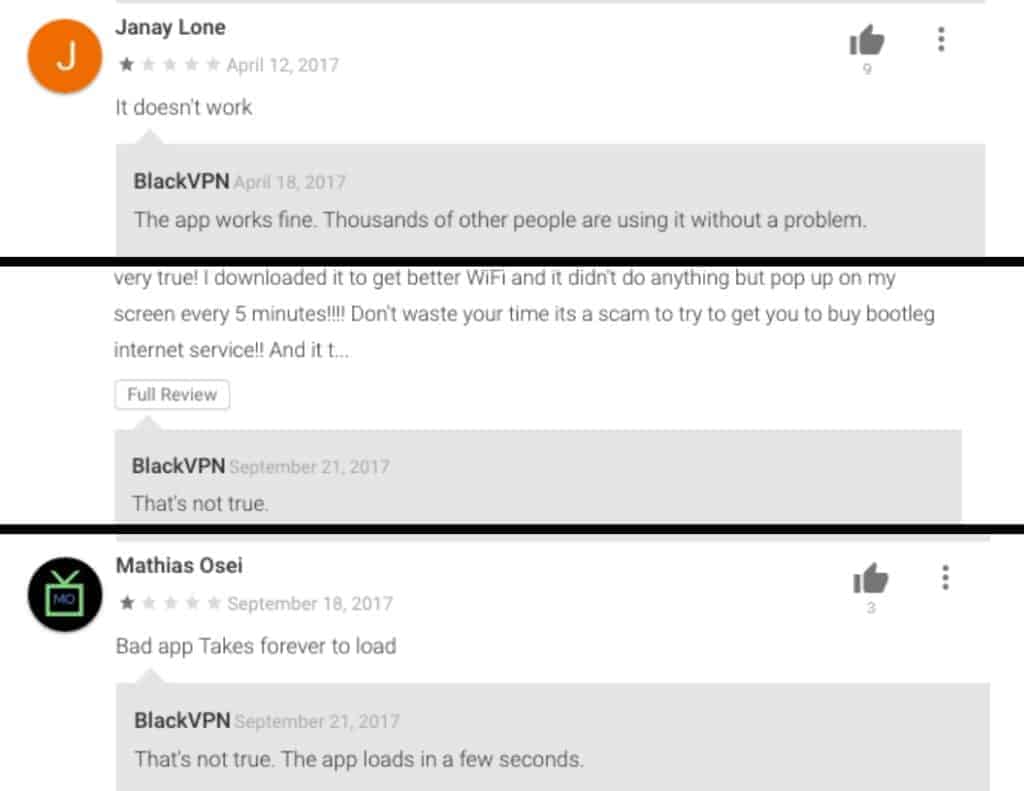 I don't think denying your customers' experiences is a great strategy, but maybe that's just me!
BlackVPN vs. ExpressVPN
On the surface, BlackVPN and ExpressVPN seem pretty similar; they both have kill switches, they both allow torrenting, and they both offer anonymous IP addresses, standards of any VPN. If you look a little deeper, though, you start to see that there are some important fundamental differences between these two VPNs. For example, when I tested the two for speed, I quickly realized ExpressVPN far outpaces BlackVPN. That's particularly true on Mac computers. My normal download speeds more than doubled when I turned BlackVPN on, and upload speeds increased almost four-fold. Of course, ExpressVPN slowed down my Mac too–all VPNs do. But the increases were far more modest. Download speeds increased by just 63 percent, while uploads increased by just 17 percent. In addition, ExpressVPN allows torrenting on all its 2,000 servers. BlackVPN only allows torrenting on a handful of its servers.
I do have to give it to BlackVPN when it comes to price. While a single month of ExpressVPN costs a whopping $12.95, you can get a month of BlackVPN for only $5.93. ExpressVPN's price does fall if you sign up for a full year of the service. In that case, you'll pay $8.32 per month. BlackVPN still wins out, though. With a one-year contract, you pay just $4.84 per month.
In the end, then, the old truism turns out to be true: you get what you pay for. Looking to cut some corners and save a little money? BlackVPN may be just what you're looking for. For a faster experience, though, you'll want to shell out a little extra money for ExpressVPN.
For more information, check our full ExpressVPN review.
Recap of BlackVPN
While I would recommend BlackVPN overall, I think it would be good for some but not all people. Let me explain.
There you have it! To explore more great options, check out the best VPNs of 2023. I'm looking forward to hearing your questions and hope this was helpful to make your buying decision.
BlackVPN FAQs
Being the foremost authority on BlackVPN on the internet, we get inundated with a ton of questions about it. Let's get to it.