Hola VPN Review and Pricing Guide 2023: Is It Worth It?
Let's take a look at Hola's subscription options, features, and policies to see if this popular free VPN is worth a try.
Free VPN with affordable premium subscription options
30-day money-back guarantee
Access to some streaming apps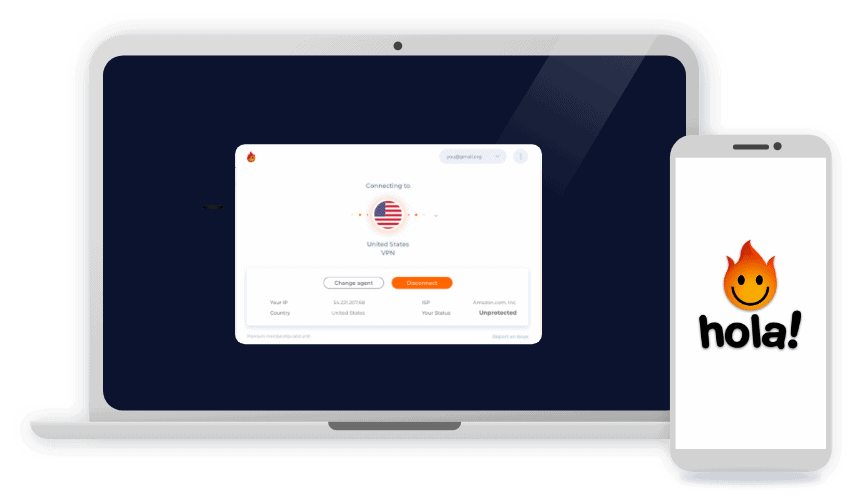 All of our content is written by humans, not robots.
Learn More
By

&

Last Updated
Nov 15, 2023
Unblocking geo-restricted websites, access to Netflix, unlimited data, and up to 10 simultaneous connections — those are just some of the features you'll get from Hola's free VPN. Sounds too good to be true, right? As we often say, there's always a catch when you use a free VPN. Let's discuss Hola VPN in depth to see if it's worth a closer look.
Hola Free VPN: What's the Deal?
Hola is most popular for its free VPN. It's available on many systems, including Windows, Mac, iOS, and Android, plus it has browser extensions for Opera and Edge.
On the surface, it looks like any other VPN. Using its apps, you can select which country to connect to, and it will make it appear as though you're browsing from that country. What's going on underneath makes Hola different from other VPNs, though, and it's the main reason it's not one of our best free VPNs. (But keep reading, because you may like Hola's premium paid plans.)
Hola's free version is a peer-to-peer (P2P) network. Instead of connecting you to a dedicated VPN server in the country you choose, Hola routes your internet traffic through another user's computer, called the exit relay.1 Essentially, you're borrowing that user's IP address — and it's a two-way deal. When you create a free account, you agree to let Hola use a minimal amount of your computer's processing and bandwidth so other users can borrow your IP address.
In a world where everyone abides by the law, the P2P setup could work — but not in the world we live in. Picture this: If someone borrows your IP address to upload something illegal on the internet, you could get in trouble. For the same reason, the Tor Network, another P2P network that promotes online anonymity, doesn't recommend using a home computer as an exit relay. If you install the Hola free version on your personal computer, that's exactly what you're doing.
FYI: Contributing to Hola's P2P network uses upload bandwidth as well, which is not ideal if your internet connection is slow or if you have a low data cap. According to Hola VPN's FAQ, the desktop apps contribute about 100 MB of data per day to the network.1
Not A Fan of P2P VPNs? Try These Alternatives
As explained above, P2P VPNs are risky business. If online safety is your priority, check out the three alternatives we listed below. Those are brands that put privacy and digital safety first above all else. They have a strict "no-logging" policy, they have a secure server infrastructure, and they are transparent with third-party security audits. They do all that in addition to offering best-in-class features, protection, and encryption. See the options below: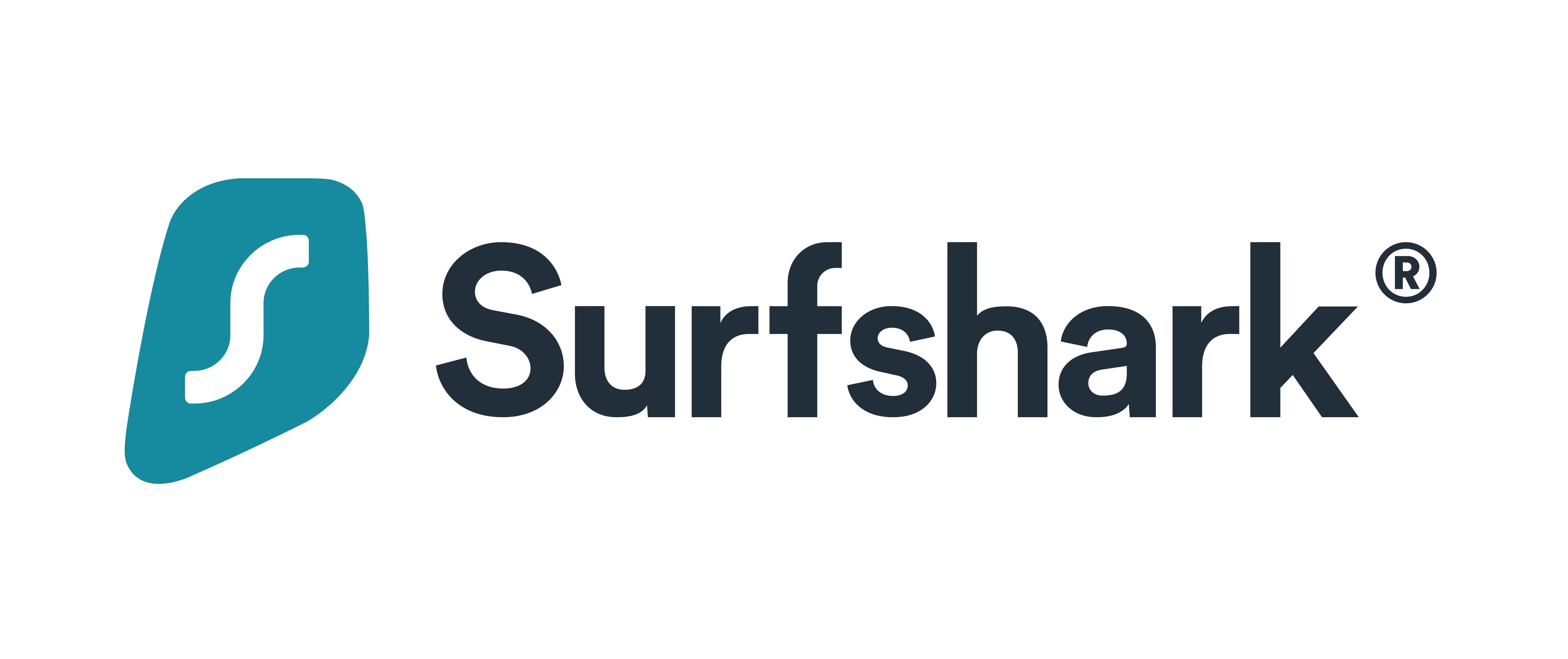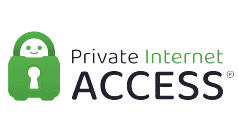 Hola Premium: Pricing and Subscription Info
There is a way to access Hola's P2P VPN without contributing your bandwidth, processing power, or IP address. Just upgrade to Hola Premium! But is it worth a try? Below is Hola's U.S. pricing for the premium service.
| Hola Premium Plans | Monthly plan | One-year plan | Three-year plan |
| --- | --- | --- | --- |
| Total billed amount | $14.99 | $92.26 | $107.55 |
| Monthly cost | $14.99 | $7.69 | $2.99 |
Hola Premium vs. Hola Free
The main difference between Hola Premium and Hola Free has to do with the P2P setup. Free users gain unlimited access to the P2P network by becoming users and contributors at the same time. Premium users can use the P2P network, but they do not have to contribute. Premium users also get access to Hola's hybrid VPN. Unlike the P2P network, the hybrid VPN uses both peers and dedicated VPN servers, essentially combining the traditional VPN architecture with the P2P setup.
There are a few other differences, as shown in the chart below.
| Features | Hola VPN Free | Hola VPN Premium |
| --- | --- | --- |
| Access to P2P network | Yes | Yes |
| Share bandwidth, IP address, processing | Required | Not required |
| Access to dedicated VPN servers | No | Yes |
| Simultaneous connections | 10 | 10 |
| Speed priority | Low | High |
| Kill switch | Yes | Yes |
| Privacy | Logs data | Doesn't log data |
| Priority support | No | Yes |
| Smart DNS | No | Yes |
| Video streaming quality | SD | HD |
Hola Ultra Advanced VPN
There is one more subscription option from Hola, which is essentially the same as Premium, but with a few added perks. The Hola Ultra Advanced VPN supports up to 20 simultaneous connections, has access to about 1,500 servers (as opposed to 1,000 with Hola Premium), is capable of streaming in 4K resolution, and has an even higher speed priority than Premium.
Ultra plans, however, cost way more than Premium plans.
| Hola Ultra Plans | Monthly plan | One-year plan | Three-year plan |
| --- | --- | --- | --- |
| Total billed amount | $29.99 | $239.88 | $287.64 |
| Monthly cost | $29.99 | $19.99 | $7.99 |
In our opinion, the Ultra plan is not worth it. It doesn't offer anything other VPNs don't already offer at a lower price point. For instance, Surfshark allows unlimited simultaneous connections, has over 3,000 servers, can stream in 4K (depending on your internet speed, of course), and has no speed or data limits. And the cost? Surfshark plans range between $2.49 a month with a two-year plan and $12.95 with a monthly plan — much lower than Hola Ultra.
Does Hola VPN Have the Necessary Features?
When determining a VPN's worth, we do more than scratch the surface. We test each VPN to see what it offers, and then decide whether it offers enough for its price. We did that with Hola, and we'll share what we found.
Does Hola Have a Kill Switch?
The first things we look into are the VPN's security features, particularly the kill switch. The kill switch prevents your ISP or the websites you're visiting from detecting your real IP address in case your VPN disconnects unexpectedly. It's a crucial feature, and we're glad to see Hola offer it in the Windows app.
Most VPN kill switches instantly halt all your device's internet traffic, but Hola stops the connection of only the apps you choose. That's not good, because no one knows exactly when a VPN will disconnect and what you'll be doing then. If you're using an app that's not included in the kill switch, Hola won't stop it and your real IP address will be exposed.

Does Hola Offer Split Tunneling?
Split tunneling is another VPN feature that would allow you to run some apps through the VPN and others through your normal network. This feature is useful when multitasking, particularly when you're using apps that are not VPN-friendly, like online banking apps. Unfortunately, Hola doesn't offer split tunneling.
What Encryption Protocols Does Hola Use?
By their very nature, VPNs encrypt your online traffic to hide it from the eyes of your ISP, the government, and the websites you visit. Hola offers many encryption methods, but for maximum security we recommend 256-bit AES. It's the current industry standard, and the recommended encryption method for military transmissions by the U.S. government.3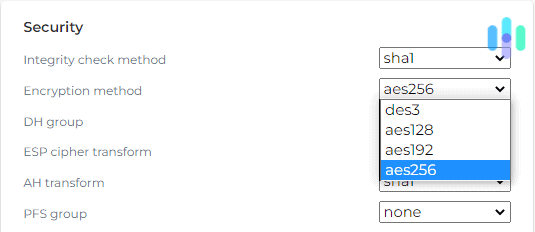 What VPN Protocols Does Hola Use?
A VPN protocol is, basically, a set of rules your VPN follows in order to transmit your encrypted traffic securely. Your VPN's security depends largely on what VPN protocol it's using. For Hola, that protocol is IKEv2/IPSec. We don't want to bore you with tech talk, but security is our top priority, so we'll briefly explain IKEv2/IPSec.
IKEv2/IPSec, which stands for Internet Key Exchange version 2/Internet Protocol Security, is a fast and reliable VPN protocol. It uses internet protocol (IP) — the same protocol your device already uses to transmit data via the web — but it adds an extra layer of security by using a key exchange mechanism. When your device sends encrypted traffic, it also generates a key, which only the receiver can use to unlock your encrypted traffic.
FYI: Our preferred VPN protocol is OpenVPN because it balances speed and security well. In comparison, IKEv2/IPSec is fast and reliable, but not as secure as OpenVPN.
Still with us? Great! Let's proceed to the other parts of our tests.
Can Hola Access Netflix?
We give credit where credit is due, and Hola is an excellent Netflix unblocker. As you can see below, we got easy access to Netflix Japan despite being in Brooklyn. And did we mention that we were on the free plan when we took that screenshot?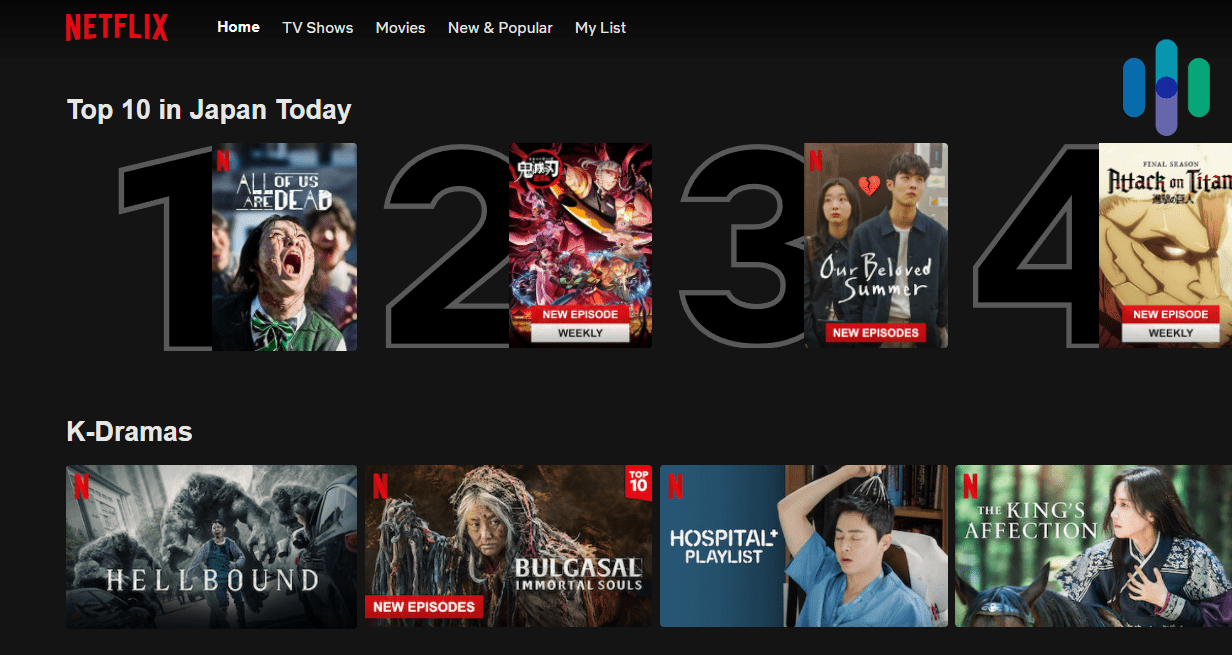 Netflix wasn't the only streaming platform Hola unblocked for us. We also tested it on Prime Video, Crunchyroll, and Hulu, and it worked. Hola wasn't quite as good as the best VPNs for streaming though. We still had to experiment to find servers that worked because some servers were detected by streaming platforms, but it's impressive for a free VPN.
What Is Hola's Privacy Policy?
A VPN's privacy policy matters a lot. Many VPNs claim to have a no-logs policy, which means they won't log your IP address and which websites you visit via the VPN. Hola's privacy policy, however, has one red flag: Free users will have their data logged. The data includes the browser type, pages visited, time spent on those pages, and access times and dates. That's another reason Hola Free isn't in the running to be one of our best free VPNs.
For Premium and Ultimate users, Hola promises not to log browsing data, but some personal information such as name, contact details, and billing information will still be collected for the purpose of account upkeep.
Hola VPN Speed and Security Tests
Beyond checking its features, we also performed speed and security tests on Hola to see if it meets our standards. For speed tests, we don't want our VPN to slow down our current internet speed by more than 40 percent. For security tests, we don't want our VPN to leak our IP address via WebRTC and DNS, two common leaks that lower-shelf VPNs fail to block.
Speed Test Results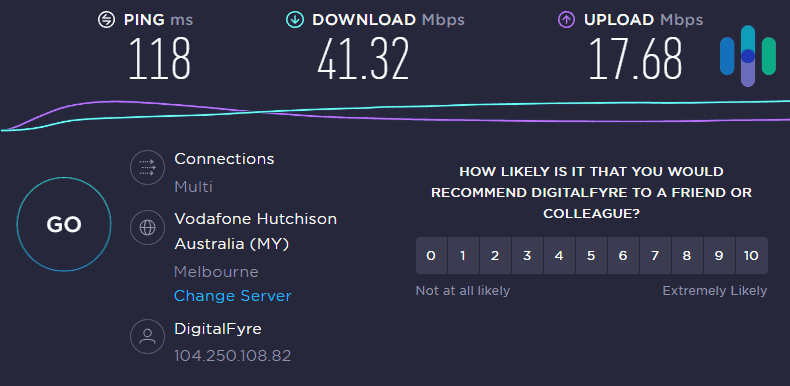 We performed the speed tests on our Windows desktop computer using our fiber-optic internet connection that promises speeds of up to 50 Mbps. We performed three tests at different times, each time connecting to a server in Australia.
| Tests | Download (in Mbps) | Upload (in Mbps) | Latency (in ms) |
| --- | --- | --- | --- |
| First test, no VPN | 44.23 | 34.08 | 3 |
| First test, with VPN | 19.62 | 9.13 | 243 |
| Second test, no VPN | 43.74 | 36.67 | 8 |
| Second test, with VPN | 41.32 | 17.68 | 118 |
| Third test, no VPN | 44.49 | 36.64 | 7 |
| Third test, with VPN | 38.28 | 15.88 | 118 |
Our internet speed is pretty consistent, but Hola? Not so much. In our first test, the download speed difference exceeded our 40 percent limit. The good news is that 19 Mbps is still a solid speed for streaming. The second and third tests provided much more satisfying results. Our download speed dropped by only 5.5 percent and 14 percent, respectively. Overall, we're happy with the results.
Leak Test Results
For our security tests, we used our tried-and-tested online tools to detect WebRTC leaks and DNS leaks. WebRTC and DNS leaks can expose your real IP address even while connected to a VPN as a result of vulnerabilities. Malicious third parties can take advantage of these leaks to obtain your IP address, and who knows what they'll be able to do with that information? (Actually, we do! Read What Can Someone Do With Your IP Address?)
To check for leaks, all we had to do was compare the IP address Hola gave us with the IP address that appeared in the tools we used. If they matched, then there were no leaks. If the tools showed our real IP address, then we were in trouble. Fortunately, Hola passed both the WebRTC and DNS leak tests.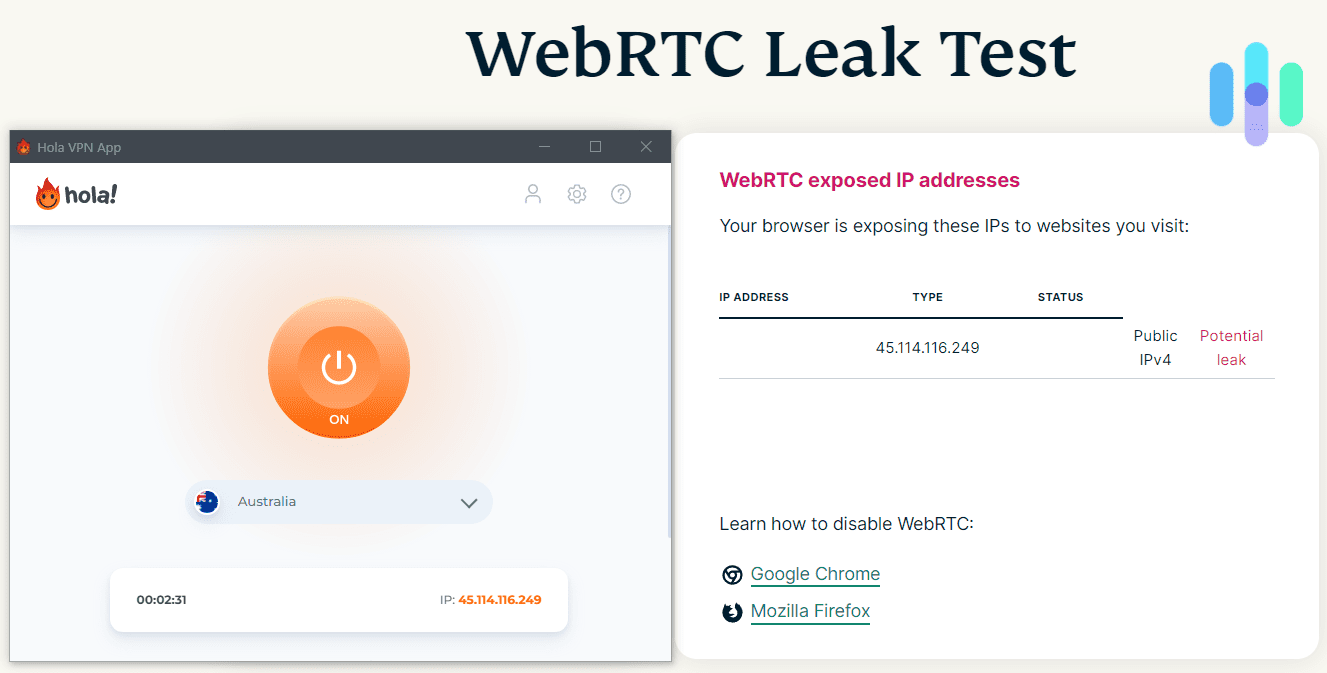 Living With Hola VPN
Before we end this review, we want to share our experience using Hola, including the sign-up process, our app experience, and, just in case, how to cancel and get a refund.
Signing Up With Hola
Whether you're signing up for the free version or a Premium subscription, the setup process is largely the same.
Go to Hola's website.
Create an account by clicking Join.
Once created, log in to your account.
Click Plans to sign up for a Premium subscription. You can skip this part if you want to use Hola for free.
Select Products to download the Hola installer file.
Choose your operating system and wait for the download.
Install Hola.
Open the app and log in.
Hola VPN User Experience
Hola's apps are straightforward. On Windows, the default homepage shows a power button and a drop-down list of all the countries you can connect to. Clicking the power button will connect you to a server or P2P computer in the country shown. There are also shortcuts at the bottom that, when clicked, will direct you to the top sites users unblock using Hola, including Netflix, Amazon, and Roblox. If you click on those shortcuts, then Hola will open the Hola Browser, which is a Chromium-based browser.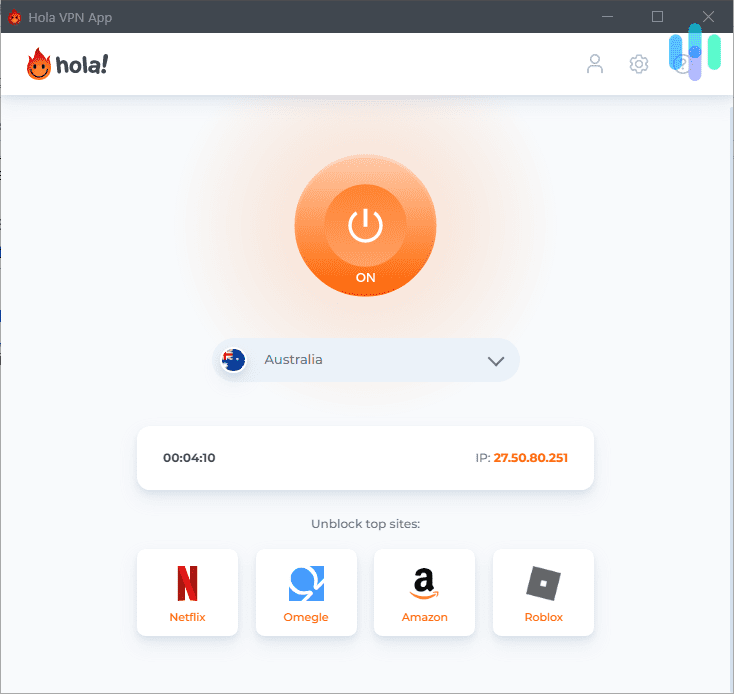 We enjoyed a smooth user experience pretty much throughout our testing period, but there were times Hola became unresponsive. During those times, we also noticed that our connection speed dropped, so it could have been a network problem. Overall, we thought the user and app experience was great.
Saying Adios to Hola
We're not saying Hola is bad, but it's nice to know you have options if you want to cancel your subscription. More importantly, you can get your money back if you cancel Hola within 30 days of your purchase. Here's how:
Go to hola.org/refund.
Select why you want to cancel.
Answer the subsequent questions and fill in the refund request with the required information.
Submit your request and wait for Hola's confirmation email.
You can still cancel your subscription beyond the 30-day money-back guarantee, but you won't get a refund. We recommend trying all the features you can think of during the first 30 days.
The Bottom Line: Is Hola VPN Worth It?
We've come to the end of our assessment of Hola, so let's get to the bottom line.
Hola is a fast and secure VPN, but only if you go with a paid plan. To us, the free option is a no-go due to its glaring privacy issues. If you choose to get a subscription, then we recommend Premium over Ultra. Premium is priced within the industry average, whereas Ultra is priced way above and doesn't offer much value.
Our final piece of advice, though, is not to limit yourself to just one VPN option. VPNs have become significantly more affordable, and there are lots of other affordable VPNs that can offer the same — if not more — features as Hola. We suggest taking a look at our list of the best cheap VPNs for more options.
Frequently Asked Questions
Do you have some unanswered questions about Hola? Check out our FAQs!