The Best Free VPN of 2023
You don't have to spend a penny to encrypt your web traffic with a VPN.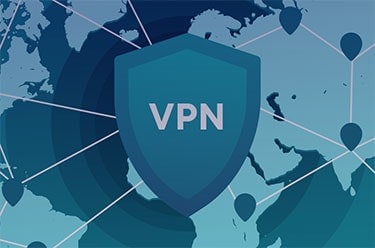 We can cite dozens of reasons why getting a VPN subscription is a worthwhile investment, but that doesn't change the fact that paid VPNs just aren't for everybody. If you're looking for a free plan that can take your digital security up a notch, keep your personal data private, and protect your computer or mobile phone from the prying eyes of hackers, this review is especially for you.
Quick Glance: Free VPN Trial Period
| | |
| --- | --- |
| Hotspot Shield | No limit |
| Surfshark | 30 days |
| TunnelBear | No limit |
| Windscribe | No limit |
Why We Don't Always Recommend Free VPNs
You might notice in our review of the best VPNs that our top picks are all paid VPNs. While we've tested out many decent free VPNs, they're simply not as comprehensive as paid VPNs. Why? Because many free VPNs put limits on things like:
The amount of servers we can connect to
Our daily data usage
The number of devices we can connect
The amount of time we can use the VPN for.
You know what they say: there's no such thing as a free lunch, and that's never been more true than for free VPNs. In order to profit off of your service, many of them will sell your personal information — or even your web traffic or private IP addresses — to third-party companies. These companies will then sell your data to advertisers and marketers to create targeted ads. For someone looking for a VPN, you want to keep your personal information and web activity private, so depending on the service, a VPN's privacy policy could defeat the purpose of a VPN itself. And so, with a final plea, here are the VPNs we recommend the most overall. Although they're not free, their prices are so affordable we think you just might change your mind.
Keep Your Information Private
See our highest-ranked VPN picks that WILL NOT SELL YOUR DATA to other companies. We've thoroughly tested these paid VPN providers to ensure your information is not exposed.
With a free VPN, you may be fine with all of these limitations and logging policies. If that's the case, read on to find out our top picks for the best free VPNs, which we all tested personally. Note that all of these VPNs also have paid options so if you end up wanting to use them on more devices, use more bandwidth per day, or what have you, you can always upgrade if you so please. Without further ado, we bring you 2023's best free VPNs!
Side-by-Side Comparison of the Best Free VPNs of 2023
System

Hotspot Shield

PrivadoVPN

Atlas VPN

Surfshark

TunnelBear

Windscribe VPN

Ranking

1st
2nd
3rd
4th
5th
6th

Ratings

8.9/10
9.0/10
9.0/10
9.5/10
8.8/10
8.7/10

Works on

Windows, Mac, Android, and iOS
Windows, Mac, Android, iOS, FireTV, AndroidTV
Windows, Mac, Android, and iOS
iOS, Android, MacOS, Windows, Linux, Fire TV Stick apps, Xbox
Windows, Mac, Android, iOS, Linux with browser extensions for Chrome, Firefox, and Opera
Windows, Mac, Android, iOS with browser extensions for Chrome, Firefox, and Opera

Data Usage Limit

500 MB per day
10 GB every 30 days
10 GB
None
500 MB per month
2 GB per month or 10 GB if you log in and confirm using your email address

Connection Speed Limits

No speed limit
No speed limit
No speed limit
No speed limit
No speed limit
2 Mbps

Server Locations

US-based server location only
12 cities
3 locations
63
Over 20 locations
10 locations (USA, Canada, France, Germany, the Netherlands, Norway, Romania, Switzerland, the UK, and Hong Kong)

Split Tunneling

No
No
No
Yes
Yes (Android app only)
Yes (Android app only)

5 Eyes, 9 Eyes, or 14 Eyes Member

Yes
No
Yes
No
Yes
Yes

Limitations of Freemium Version

500 MB daily data limit
Up to five devices
One simultaneous connection
2 Mbps speed limit
One server location (US)

10 GB data usage limit every 30 days
Servers in 12 cities only
One connection at a time

3 server locations
Ads
10 GB monthly data limit

30 day trial

500 MB data usage per month
No Netflix access
Up to five simultaneous connections

10 GB data usage per month
Netflix works in the US and the UK only

Premium Subscription Pricing

$12.99 monthly or $95.88 yearly
$7.99 monthly or $59.88 yearly
$9.99 monthly, $29.89 yearly, or $49.99 for three years
$12.95 monthly, $47.88 yearly, or $59.76 for two years
$9.99 monthly or $59.88 yearly
$9 monthly or $49 yearly

Read Review

Hotspot Shield Review
PrivadoVPN Review
Atlas VPN Review
Surfshark Review
TunnelBear Review
Windscribe VPN Review
The Best Free VPNs of 2023
A Closer Look at the Best Free VPNs of 2023
1. Hotspot Shield - Best Overall

What We Liked:

Generous 500 MB data usage allowance per day
Works on Windows, Mac, Android, and iOS
Doesn't log browsing activities
Up to five devices per account

What We Didn't Like:

Allows only one connection at a time
US-based servers only for free users
2 Mbps speed limit
Based in the US, a Five Eye alliance member

500 MB Daily Data Usage Limit

Hotspot Shield did limit our data usage, but it was more generous than most other free VPNs. Hotspot Shield refreshed our data allowance every 24 hours, giving us 500 MB of bandwidth to consume every day. That's about 15 GB per month, provided that we max out our allowance daily. However, unused data didn't roll over to the next day, so if we used only 400 MB in one day, we would still only receive 500 MB the next day. The daily limit made sense as it helped us control our data usage. Instead of giving us 15 GB per month, which frankly, we could blow through in just a week or so, it limited our daily usage so we'd still have bandwidth left towards the end of the month. Now that's just smart.

Works On Up to Five Devices

We've been able to log in using our Hotspot Shield account using five different devices. It worked on Windows, Mac, Android, and iOS, so whether we were in the office working on our MacBooks, at a coffee shop browsing on our smartphones, or at home with our Windows PC, we had access to Hotspot Shield. Only one device connected to Hotspot Shield at a time, though, but it was easy enough to switch between devices thanks to the VPN's fast connection times. It usually took the VPN less than five seconds to establish connections, which was impressive for a free VPN.

Hotspot Shield Windows Kill Switch

No Ads on Windows and Mac Clients

Most free VPNs generate revenue by injecting ads into the websites we visit. While Hotspot Shield did that in the past, it changed its policy recently and only placed ads in its mobile apps. Also, instead of injecting the ads into websites, Hotspot Shield only showed us short ads after we connected and disconnected our mobile phone VPN. Of course, it's never fun to see ads, but with a freemium VPN with a generous data usage allowance, going through a couple of ads every session didn't hurt.

2. PrivadoVPN - Best Free VPN with Unlimited Speeds

What We Like:

No speed limits
Based in Switzerland
Free and paying users get the same security and speed
Uses OpenVPN, WireGuard, and IKEv2 VPN protocols

What We Don't Like:

Requires an email address upon signing up for the free version
Free version gives you access to nine server locations only
10 GB per month data usage limit
No split tunneling

Unlimited Speeds

VPNs are great for security, but many free VPNs aren't so great when it comes to speed. In fact, a lot of them impose speed limits when you connect to their servers. With speed limits in place, even with a one Gbps internet connection, your browsing speed will be throttled to as low as two Mbps. That's not ideal, which is why we selected PrivadoVPN as our top pick. It provides great security and privacy features, and at the same time, the free VPN offers unlimited speeds. Our 50 Mbps internet connection notched a reading of 34 Mbps while connected to Privado, which we'd say is the normal speed drop when you connect to a VPN. Not bad, not bad at all.

A Simple Interface

Whether we used PrivadoVPN on our laptops or mobile devices, the software proved easy to use. You won't have to jump through hoops to connect, and the most important VPN features are laid out neatly under one tab. It even has the option to switch VPN protocols between OpenVPN, Wireguard, and IKEv2, which we don't usually see in free VPNs. And lastly, the software's home screen shows how much data you have left on your monthly data allowance so you can budget your 10 GB monthly allocation.

Serious About Privacy

PrivadoVPN is based in Switzerland, a country with great privacy laws. There are no strict data retention policies there, which means PrivadoVPN isn't required to keep usage data. In fact, Privado doesn't store any usage data as part of its no-logs policy. On top of that, Privado uses top-notch encryption in 256-bit AES, plus, it has a kill switch to protect its users' privacy in case of sudden network loss.

3. Atlas VPN - Best Free VPN for Privacy

What We Like:

Tracker blocker and data breach monitor
Supports streaming
Unlimited devices
No-logs policy

What We Don't Like:

10 Gbps monthly data limit
Allows only one connection at a time per account
Servers in three locations only
No live chat support

Data Privacy

Using a VPN increases your privacy, but Atlas VPN takes it a notch higher by offering tools that can help you keep track of your digital health. The free version includes Tracker Blocker, a tool that automatically blocks trackers injected by websites you visit into your computer. It also includes a breach monitor, wherein you can input your email address and Atlas will find if it has ever been a part of a data breach. It's these little things that earned Atlas a spot on our list of the best free VPNs.

Streaming Access

Most free VPNs do not offer access to streaming websites, but Atlas does. While connected to Atlas, we were able to stream from Netflix and Prime Video. However, keep in mind that there's a 10 GB data usage limit per month, which could hamper your binge watching sessions. A couple of episodes of Bones, and your data allowance is gone. Still, if you're willing to sacrifice the video quality, you might be able to binge a bit using Atlas.

Unlimited Devices

Atlas VPN doesn't require you to create an account if you're on the free plan. That means that you can load Atlas on all your devices and connect them all to the VPN simultaneously. You won't need to pay a monthly fee to protect all your computers and mobile phones, just as long as you're not doing any bandwidth-heavy tasks.

4. Surfshark - Best Encryption

What We Liked:

Five Eyes non-member
Torrenting and Netflix access
Split tunneling
AES-256 encryption

What We Didn't Like:

Free VPN only lasts 30 days (Still better than others)
Static IP addresses
Latency on Windows
No phone support

Low Prices After Trial Ends

Sure, we're not thrilled that SurfShark's free trial only lasts a month. But that trial period does have its advantages. One, we weren't limited at all on how we could use the VPN in terms of servers, data, or speed limits, so we could really try it out accurately. That's what makes it so perfect for those looking for a free VPN to use short term. We got all the features of a premium VPN without spending a single cent. And even once the free trial month is over, the prices didn't exactly break the bank.

| Time Length | Overall Cost | Monthly Cost |
| --- | --- | --- |
| 2 Years | $59.76 | $2.49 |
| 1 Year | $47.88 | $3.99 |
| 1 Month | $12.95 | $12.95 |

We signed up for two years to lock in that $2.49 a month rate, billed one time as about $60. We were confident about committing for two years thanks to the free trial. If you're looking for other free trial options, other than SurfShark, check out our review of the best VPNs with free trials.

Unlimited Simultaneous Connections

It's no secret that we spend a ton of time online. We often find ourselves on our laptops, watching Netflix using one of the best VPNs for Chrome and Chromecast, while checking Instagram on our phones at the same time. So we need a VPN that doesn't limit us on how many devices we can connect simultaneously. Enter Surfshark, which allows for unlimited connections at the same time. Not only that, but it worked on a ton of our devices, including:

iOS
Android
macOS
Windows
Linux
Fire TV Stick
Xbox

This opens up SurfShark to most people online, plus, anyone that uses Chrome or Firefox, as it has browser extensions for both.

Netflix Access

We'll let you in on a little secret: even though there are VPNs that work well with Netflix, Netflix is not a fan of VPNs. After pressure from TV networks and studios, it blocked a ton of VPN IP addresses, forcing VPN companies to scramble for new servers. Fortunately, we had no issues watching Surfshark on Netflix, so if you need to finish that show that's only on Netflix in another country, you can connect to Surfshark and switch your Netflix region.

5. TunnelBear - Best Free VPN for Beginners

What We Liked:

Easy to use and intuitive user interface
Over 20 server locations for free users
Up to five simultaneous connections
Works across all major operating systems (Windows, Mac, Linux, Android, iOS)

What We Didn't Like:

Based in Canada, a Five Eye alliance member
No Netflix access
No phone or live chat support
500 MB per month data usage limit

Fun and Easy To Use

Most VPNs have a serious vibe going on with their user interface, but TunnelBear took a different approach with its intuitive yet fun and easy-to-use user interface. It connected to the encrypted tunnels with one click of a button and once connected, the application showed us our server location through a virtual map. That was incredibly helpful because choosing a server location closest to our physical location usually yielded faster upload and download speeds. Whenever we felt a slowdown, we simply clicked on the "tunnel", an icon representing TunnelBear's server locations, closest to us to get a better connection.

FYI: TunnelBear offers over 20 server locations to choose from, all of which are accessible even to free users.

Up To Five Simultaneous Connections

Although TunnelBear is a free VPN, it allows up to five connections at any single time. In fact, on several occasions, we used it to encrypt our MacBook Air, Android smartphone, and iPad that we connected to a public library Wi-Fi network. And that's another advantage of the TunnelBear as a free VPN: it worked across all major operating systems for desktop and mobile, including Windows, Mac, Linux, Android, and iOS. It also had browser extensions for Chrome, Firefox, and Opera, which allowed us to encrypt only our browsing data rather than encrypting our laptop or smartphone's entire online activity.

The TunnelBear App

20+ Server Locations

While other VPNs limit the number of virtual locations accessible to free users, we loved that TunnelBear let us connect to over 20 different server locations. It allowed us to choose a server closest to us for faster speeds and to switch over to different servers if our current connection wasn't good. And for those like us who aren't geography buffs, TunnelBear's interface makes it easier to visualize the location of the servers. The interface also makes it easier to find other close proximity servers in case the closest one doesn't yield good speeds, or if you want to change your iPhone's location to a specific country.

6. Windscribe VPN - Best Free VPN for the Security

What We Liked:

At least 10 server locations for free users
Adware and malware blocker with the browser extension
The desktop client includes a built-in firewall
Split tunneling on the Android app

What We Didn't Like:

Based in Canada, a Five Eyes alliance member
Logs more data than the bare minimum
10 GB per month data usage limit
Live chat support through an automated bot

Worked On Desktops, Smartphones, and Browsers

Windscribe worked on just about any device we used at home. There were desktop clients for Windows, Mac, and Linux, apps for iOS and Android, browser extensions for Chrome, Firefox, and Opera, and even an app for our Amazon Fire TV. Now that's impressive, but let's go back to the basics. We used Windscribe mostly on our MacBook Pro. The desktop client connected all our apps to the VPN tunnel, while the Windscribe extension we installed on our Chrome browser only encrypted our browser activity. That was helpful because, given the 10 GB per month data limit, we used Windscribe mostly to browse the Internet. If, for instance, we wanted to Google something while on a Skype call, we could simply connect our browser to Windscribe without having to connect Skype and all our other desktop applications.

Pro Tip: You can get additional data allowance by tweeting about Windscribe, referring friends, or hanging around Windscribe's official Subreddit.

Ads, Tracking, and Social Network Blocking

There was another advantage to using the Windscribe browser extension: it blocked ads, trackers, and social network widget buttons that often contain trackers. You know those Like, Tweet, and Share widget buttons that appear on various websites? Turns out, they can track our browsing data even if we don't click on any of them.2 Windscribe blocked those widgets so that we could browse the Web, Facebook, Twitter, and other social networks couldn't track us. That just goes to show how serious the company is about keeping its customers' online activity private. But don't worry, we could still access our social networks even with the blocking feature.

Windscribe Data Logging Policy

Data Logging Policy

As far as logging data goes, Windscribe didn't keep track and store any identifying data such as our real IP address and the websites we visited while connected to the VPN. However, it did log a little more information than the bare minimum, including the amount of data we've used during our sessions and the times of our connections. That's a little bit concerning, but to be fair, Windscribe's data privacy policy requires its servers to discard such data as soon as we disconnect from the service. The only records Windscribe kept were the number of parallel connections at any given time to prevent abuse and account-sharing and our data usage within a 30-day period.
Our Video Review
If you liked our list, be sure to also check out our video review of the best free VPNs. It has additional information about our top picks and you'll get to see our featured free VPNs in action as well.
Methodology: How We Tested Free VPNs
That's pretty much it for our list of the best VPNs you can access for free. But if you want to explore your options yourself, here's an insider's look at our review process and what we look for when we compare VPNs, whether free-to-use or otherwise.
Speed
First of all, we want our VPN to protect our privacy without making much of an impact on our browsing experience, particularly our internet speed. Almost any VPN we've ever tested slowed down our connection, but ideally, the difference should not exceed 40 percent in any of the speed categories— namely, the latency (ping), download speed, and upload speed.
We tested free VPNs using Speedtest by Ookla. To make the results uniform, we connected only one device to our router at a time, and then we took a speed test using the device without a VPN. We then performed a second speed test, this time with the VPNs. We logged the results and computed the difference between the latency, download speeds, and upload speeds in terms of a percentage. We performed the tests both on our Mac and Windows computers.
Keep in mind that speed test results don't always tell the whole story. There are a number of other factors that may affect the results, like our proximity to the server, the current online traffic of both our internet service provider and the VPNs, and the device we used, just to name a few. So while we try to keep our test results as accurate as possible, we don't fully rely on the speed alone to determine our top picks.
Security
VPNs preserve personal data by encrypting web traffic that could contain personally identifiable information. Unfortunately, while most VPNs do encrypt web traffic, there are some that collect other kinds of metadata that they sell to third parties to turn a profit.
That's especially true with free VPNs. As they say, "if you're not paying for a product, you are the product." To see which VPNs do that and which ones don't, we looked into their privacy policies and checked which kinds of data they collect and store. There are some, like ProtonVPN, that have strict logging policies, but there are also others that store some types of data but immediately delete everything as soon as you disconnect. Both are acceptable, but ideally, we want our VPN to not collect any data at all aside from the bare minimum it needs to uphold our account.
We also looked at each VPN company's legal obligations to share customer information with the government. Companies based in member countries of the Five Eyes, Nine Eyes, and 14 Eyes international surveillance alliances are particularly risky because their government could force them to hand over customer information. While we won't go as far as to avoid them, we want our readers to know the risks.
On the more technical side of things, we tested for DNS and WebRTC leaks using online tools. We can see if VPNs have DNS leaks by comparing our IP address that appears on the DNS Leak Test website.3 A similar method applies to WebRTC leaks, which we test using ExpressVPN's online tool.4
Features
The performance of VPNs also matters to us. We are always on the lookout for useful VPN features. For instance, we checked if VPNs have a kill switch, which stops all online activity in the event that the VPNs fail to prevent our data from leaking to our internet provider. Split tunneling is another useful feature as it allows devices to connect to the Internet through two different tunnels. One tunnel passes through a VPN tunnel, while the other connects to a public network as if there's no VPN. This feature is useful for multi-tasking and it creates faster speeds as it allows lower bandwidth. Finally, we gave special credit to VPNs with multi-hop or at least double-hop connections, as they encrypt data several times as it hops through different servers.
Subscriptions
For this review specifically, we didn't put much weight on the pricing, given the subject matter. However, we'd like to note that all five free VPNs on our list have paid versions. We base our assessment on a number of factors, including the features the VPNs offer and their pricing compared to competitors. In our experience, paid VPNs could cost as low as less than a dollar per month, but the more expensive ones could cost up to $15 per month.
Customer Support
No matter how tech-savvy we are, we still run into issues we can't troubleshoot ourselves, so we also like to know how easy (or hard) it is to contact the VPNs' customer support teams. Email support is not the most ideal for us because most companies are slow to respond to email tickets. We prefer companies with live chat or phone support, and if those channels are available 24/7, even better.
Apps
Finally, we looked into both the Android and iOS apps of the VPNs, focusing on their functionality. Are they easy to use? Do they work well? What are other users saying about the apps? We also read customer reviews and compare their observations with ours to see if any patterns emerge.