ADT vs. CPI Security: National vs Local
ADT is the largest alarm company in the U.S., while CPI is a leading provider in the Southeast. Which is better?

Best Monitoring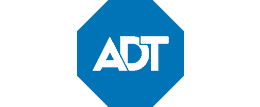 Professional installation on all systems
24/7 monitoring centers nationwide
145+ years of home security innovation
Best Customer Care

No false alarm guarantee
24-hour customer care
Alarm response in seconds
Deciding which security system to trust for your family and home's protection is a serious undertaking. It requires thorough research of all your options.
If you live in North Carolina, South Carolina, Tennessee, or Georgia, you probably know about CPI Security. It has a strong presence in the Carolinas, with smaller service areas in Tennessee and Georgia. It's a solid home security option, which might even remind you of ADT, one of the best home security options nationwide.
The question is, should you go with local player CPI Security or nationally available ADT? This comparison will help you determine which option is better for your unique security needs.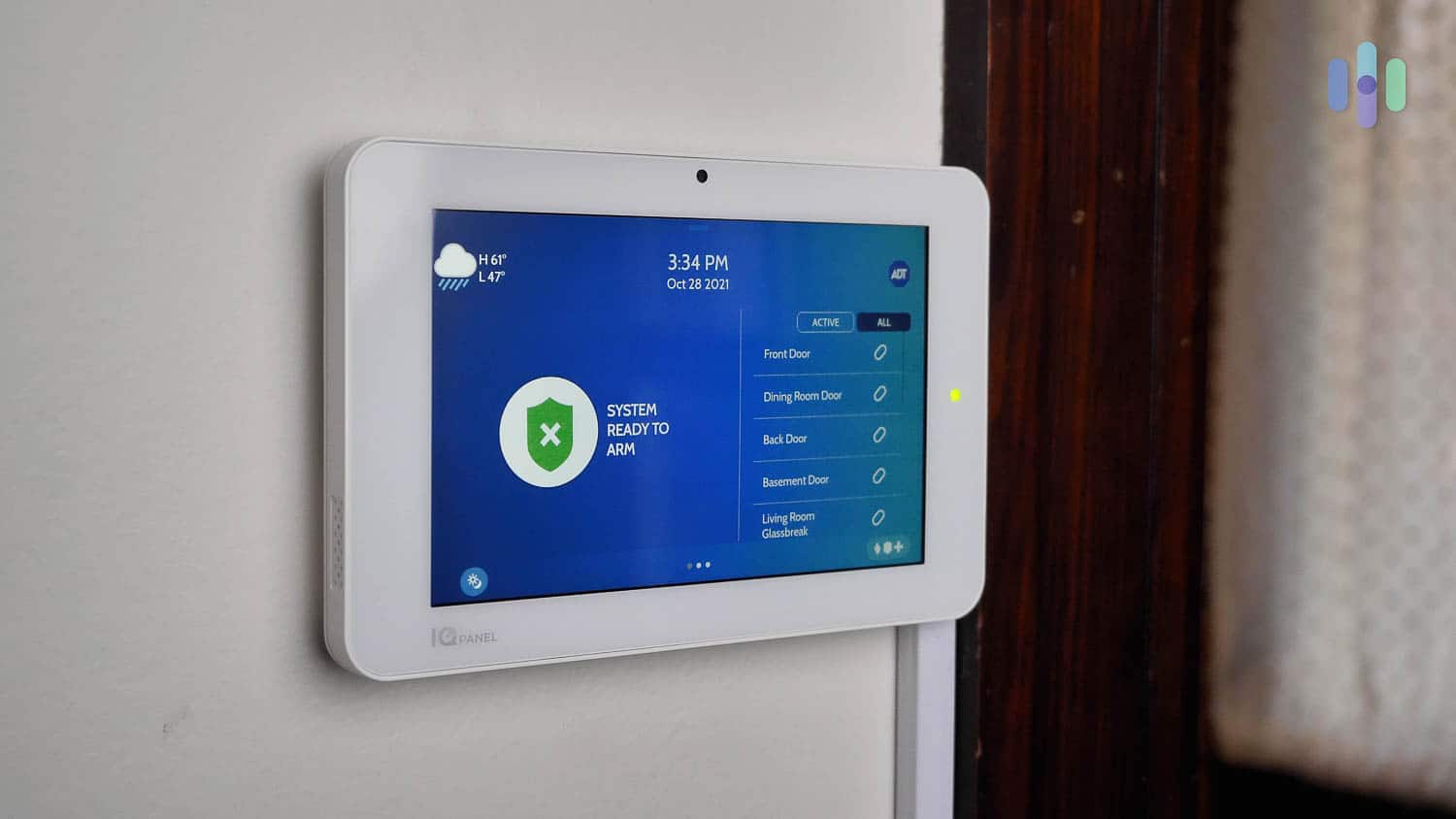 Comparison
Before we begin, we'd like to give you a taste of the type of information you'll find in this comparison. Here's a quick overview of how ADT and CPI Security compare to each other.
| ADT | CPI Security |
| --- | --- |
| Services the entire United States | Services North Carolina and South Carolina (and parts of Tennessee and Georgia) |
| Nine fully redundant monitoring centers across the country | UL-listed monitoring center staffed 24/7/365 |
| Customized security systems with online packages | Customized security systems |
| $45.99 to $59.99 monitoring packages | Custom monitoring plans based on your security system features |
| Professional installation | Professional installation |
| 24/7 professional monitoring | 24/7 professional monitoring |
| Intrusion and environmental safety monitoring | Intrusion and environmental safety monitoring |
| Home automation available | Home automation available |
| No video verification for residential systems | Video verification available |
| Alexa and Google Assistant integrations | Alexa and Siri integrations |
ADT and CPI Security Similarities
ADT and CPI security are often pitted against each other because they have so much in common. Take a look at these examples:
Professional installation: Both companies require professional installation with installation fees.
Professional monitoring: Both companies also require professional monitoring. Without a monitoring plan, neither system will work.
Customized packages: You can fully customize your home security system according to your security needs and desired extra features.
Contracts: You will sign a contract before the monitoring service from either company kicks in. This contract locks you into the service for three years.
Equipment financing: You don't need to pay a large sum upfront for the equipment. You can pay in monthly installments over the course of three years.
Where ADT and CPI Security Differ
That said, there are also differences. Some of these are minor, but they could affect your overall experience down the line, so pay attention to them.
Service area: ADT is available nationwide, so if you ever have to move in the future, you can continue using its services no matter where you go. With CPI Security, you'll have to cancel (and pay a cancellation fee) if you move outside of its service area.
Pricing transparency: ADT's pricing is transparent, whereas with CPI Security, you need to get a quote from a sales rep. This could lead to a high-pressure sales call.
Online store: You can customize a system online with ADT. With CPI Security, a sales rep will guide you.
Video verification: In terms of features, CPI Security uses video verification to speed up police response and reduce false alarms. ADT offers video verification too, but only to its business clients. Residential alarm systems don't get this feature.
Smart voice integrations: Although both systems work with Alexa, Amazon's voice assistant, ADT also works with Google Assistant, while CPI Security works with Siri. Your pick should depend on which voice assistant you use the most, if any.
Equipment Comparison
Have a favorite yet? Don't worry if you don't, because we'll zoom in and discuss each home security system's features.
ADT Features
ADT offers all the basic home security features you'd expect from one of the largest and best home security systems around, starting, of course, with intrusion detection. This is made possible by security sensors like door sensors, motion sensors, and glass break sensors. These sensors connect wirelessly to the ADT touchscreen control panel and send alerts when they detect a potential break-in.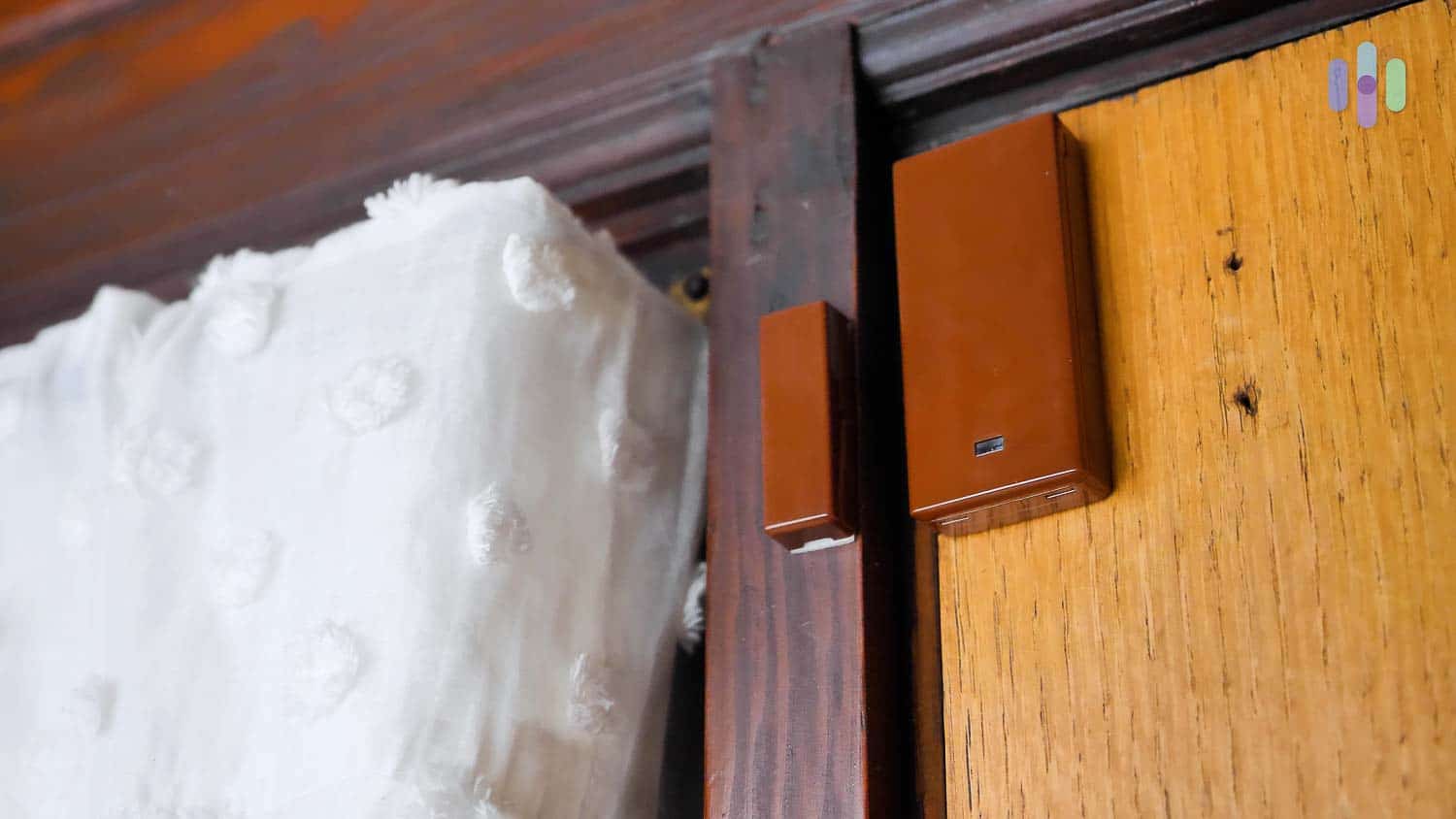 Other than that, ADT offers security cameras. These cameras make video monitoring possible, so you can check on your home wherever you are. Simply pull up the ADT Control app and watch from your smartphone. The cameras also record motion events and save the recordings in the cloud.
ADT offers indoor cameras, outdoor cameras, and video doorbells in addition to Google Nest-branded security cameras. Our expert advice is to take advantage of the Nest Cam integration, as Nest Cams are known for their advanced tech, with features like person detection and facial recognition. You can read more in our Nest Cam review.
Finally, ADT offers home automation features that can further bolster your home security while making life more convenient. ADT's home automation integrates into the alarm system. This makes it easy to control, schedule, and automate smart home actions using the same app you use to control the security system.
FYI: With ADT, you can schedule your smart lights to turn on at a certain time every day, as a well-lit home is less likely to be burglarized. This is one example of how home automation improves home security.
CPI Security Features
CPI Security takes a similar approach to home security. Each system comes with a touchscreen control panel that connects to a variety of security sensors, security and doorbell cameras, and home automation devices for convenient control and monitoring.
Beyond the usual home security components, CPI Security notably offers a couple of devices that we don't see from most alarm companies we review.
The first one is an outdoor door and window sensor for detached structures. If you have a shed, for example, you can use it to monitor for intruders. Its special feature is its extended wireless range, which allows it to be placed farther away from the control panel than typical door and window sensors.
The other one is the smart water shutoff valve. Most alarm companies like ADT offer flood sensors that detect the presence of leaks. The smart water shutoff valve takes things a step further by automatically shutting off water valves when a leak is detected. This prevents water damage and could potentially save you hundreds of dollars in repairs.
Which Has Better Equipment?
Overall, ADT and CPI Security are on par in terms of equipment. From our experience reviewing ADT, its equipment offers a seamless experience and better aesthetics. Not to mention, ADT systems are rugged and durable. CPI Security, on the other hand, offers a couple of unique hardware components that can come in handy if you have a detached structure on your property or if you're particularly worried about water leaks and flooding.
Did You Know? Have pets? ADT and CPI Security offer pet-friendly motion sensors that are not sensitive to movements caused by pets. Read more about this in our guide to the best pet-friendly security systems.
Monitoring Comparison: Cost, Features, and Contracts
After picking out your home security hardware, the next step is selecting a monitoring plan. This goes for both ADT and CPI Security. The cost, features, and contract details, however, vary.
ADT Monitoring
ADT monitors security systems from its nine monitoring facilities across the country. You read that right: nine monitoring centers.
Monitoring centers need to operate 24/7 all year round, and with millions of users in the United States, ADT needs a network that can support a constant influx of alerts. With nine facilities, ADT's network is less likely to be overwhelmed, resulting in faster alarm response.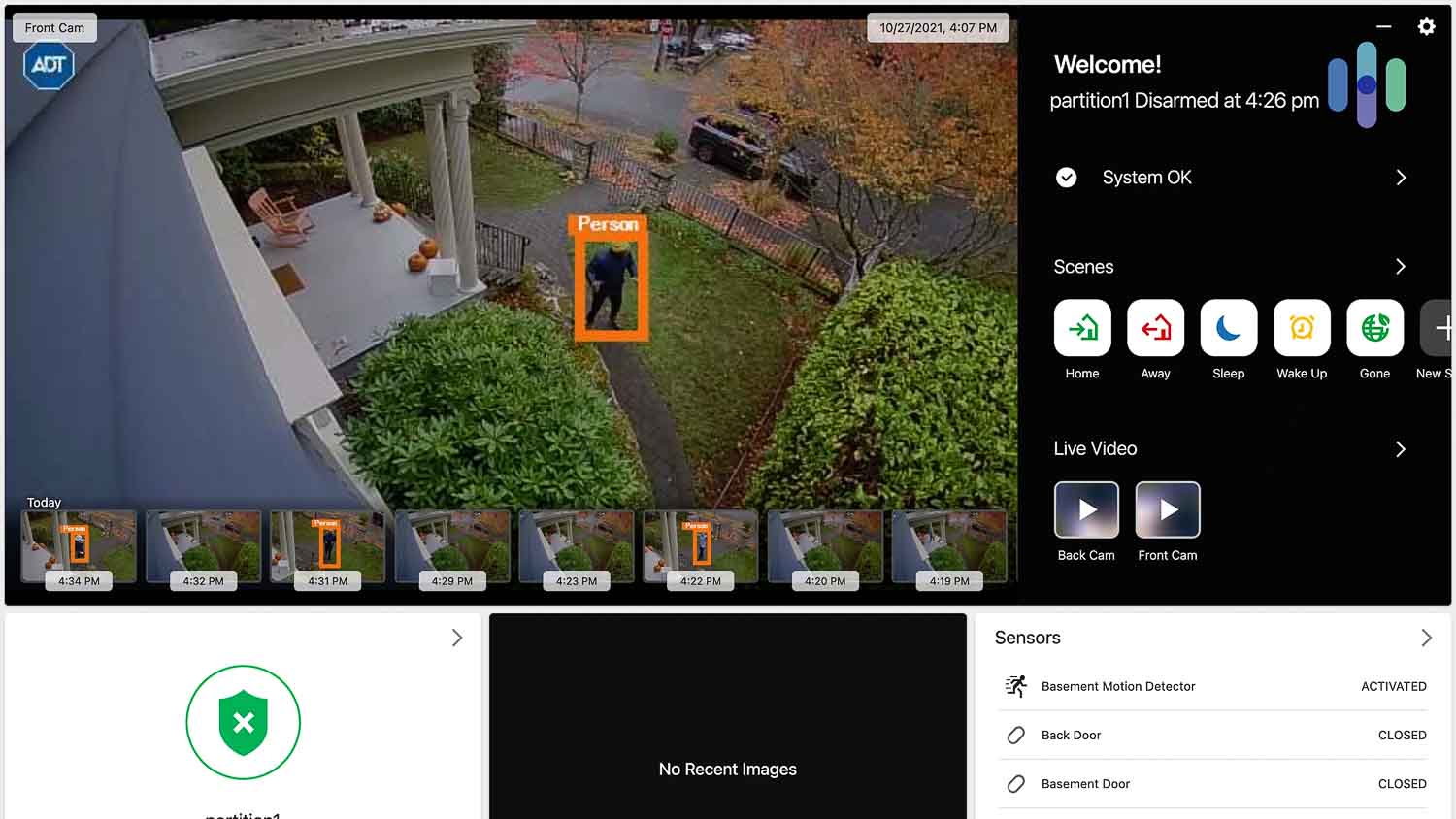 Each monitoring center is equipped with backup generators and servers, but when natural calamities strike, it's inevitable that some of them may lose some manpower. To ensure continuous operation, the facilities are linked together so that when a couple of them can't operate due to unforeseen circumstances, the others can take over. This is what we call redundancy in home security (in this case, redundancy is a good thing).
As for the cost of monitoring, ADT takes a tiered approach. For a basic system, it costs $45.99 per month to monitor and gain access to features like smartphone control. If you add home automation, the price goes up to $49.99. If you add video monitoring, the highest price you'll pay is $59.99 per month.
ADT's monthly pricing includes the Quality Service Plan, which is an extended warranty plan that covers emergency equipment repairs. The plans are also covered by a Theft Protection Guarantee that will pay your insurance deductible up to $500 if your home is burglarized while being monitored. And lastly, there's a six-month money-back guarantee. If the system doesn't work as intended due to an installation error, ADT will refund your monthly and installation fees.
Those guarantees make ADT's 36-month monitoring contract much easier to live with.
CPI Security Monitoring
CPI Security is much less transparent in terms of pricing. The monthly cost will depend on how you customize your system and which features you'd like to enjoy. Generally, CPI Security follows a tiered approach that increases in pricing as you add extra features like home automation and video monitoring.
What's notable about CPI Security's monitoring is the inclusion of video verification, a feature that requires security cameras and the right monitoring plan. Video verification combats false alarms by verifying alerts before notifying emergency dispatch.
When CPI Security receives an alert, the assigned monitoring operator will gain brief access to your security camera footage and recordings. They will check what triggered the alarm, and if they see a crime in progress, they'll report it accordingly to the dispatch operators. This could speed up the police response, as some jurisdictions prioritize verified reports over unverified alerts from security systems. In addition, they'll be able to relay vital information that could lead to quicker arrests.
Much like ADT, CPI Security monitoring requires a three-year contract. During this time, your monthly rate is locked in. However, you can't cancel your monitoring plan while the contract is active, or you'll pay up a hefty early-cancellation fee.
Additional features of the CPI Security monitoring contract include:
Service Plus: Free replacement parts for faulty equipment or a malfunction due to normal wear and tear.
No False Alarm Guarantee: CPI Security will refund false alarm fines incurred due to a malfunction or error on CPI's part.
Which Has Better Monitoring?
ADT makes a stronger case for its monitoring service with its affordable and transparent pricing, reliable and fully redundant monitoring facilities, and guarantees that add value to every plan.
That being said, CPI Security is a strong option, particularly if your goal is a false-alarm-free monitoring experience.
Pro Tip: Cellular monitoring is more reliable than traditional landline monitoring. With cellular monitoring, your security system will send alerts over a cellular network, which is faster and has less downtime than a landline or the internet. Read about the best security systems with cellular monitoring, which includes ADT.
Buying Process Comparison
Once you're ready to finalize your system, you'll have to go through the buying process. With ADT and CPI Security, this includes everything from choosing a payment option to scheduling professional installation. Let's take a closer look.
ADT Buying Process and Installation
With ADT, you can buy online or call the sales hotline to get a system quote. Either way, you'll get a chance to customize your security system to your liking.
We like having the option to buy online, as this takes high-pressure sales tactics out of the equation. Simply go to the ADT online store, select a package, and start customizing. You'll see the total cost of the system as you customize it, including a breakdown of the equipment and monitoring costs.
Of course, if you finance the equipment, you'll have to undergo a credit check. If you'd rather not have your credit run, you have the option to pay the equipment fee in full upfront.
The next step is installation. ADT is quick and efficient with system installations. Even though it's a national corporation, it has local dealers that provide the installation service. In fact, you can often get same-day installation.
Professional installation isn't free, however. There's a $99 base installation fee. However, you're not just paying for the service; you're also paying for the convenience of not having to do it yourself and the assurance that your system will be installed as intended.
Before leaving you with your system, the technician will walk you through its features and operation.
CPI Security Buying Process and Installation
CPI's buying process is similar to ADT, but without the online option. You will have to get a quote from a sales rep. You are free to customize your system, but a rep will be with you all the while.
One advantage of CPI Security over ADT is that installation is free.1 A technician will still do all the work, but you won't pay a dime if you're getting a basic system installed. There will be additional fees if your system includes security cameras or smart locks.
After the installation, CPI Security will activate your system and connect it to its monitoring service.
Which Has a Better Buying Process?
ADT once again takes this one, as it offers more buying and payment options. However, CPI Security's free professional installation is a nice touch, especially if you're on a budget.
Customer Service and Support Comparison
No matter how good a security system is, no alarm company is perfect. There will come a time when you'll need to contact support, so it makes sense to find a company you know you can reach easily.
With ADT, you have the option to contact support through phone or live chat. Both options are available 24/7, and in our experience, they are knowledgeable and professional. Not all experiences are the same, though, but just the fact that ADT made its support team reachable 24/7 shows that it cares about customer support.
Similarly, CPI Security's customer support is reachable through phone, email, or text. Live chat support is also available on its website. Just don't expect to connect to someone in the middle of the night like you can with ADT.
Which Has Better Customer Service and Support?
CPI offers more support options than ADT, and because it's a regional alarm company, it's able to offer a more localized support. That said, ADT's customer service is excellent too, and even though it has nationwide coverage, it's quick to respond to tech calls because of its network of local dealers. ADT gets our vote here.
Which Is Better Overall?
We definitely choose ADT over CPI. ADT has an immediate advantage because it's a national alarm company, which means even if you move outside your state, ADT can still provide you security monitoring and services. More than that, ADT is superior in terms of equipment, features, and monitoring. It has great customer service and support too.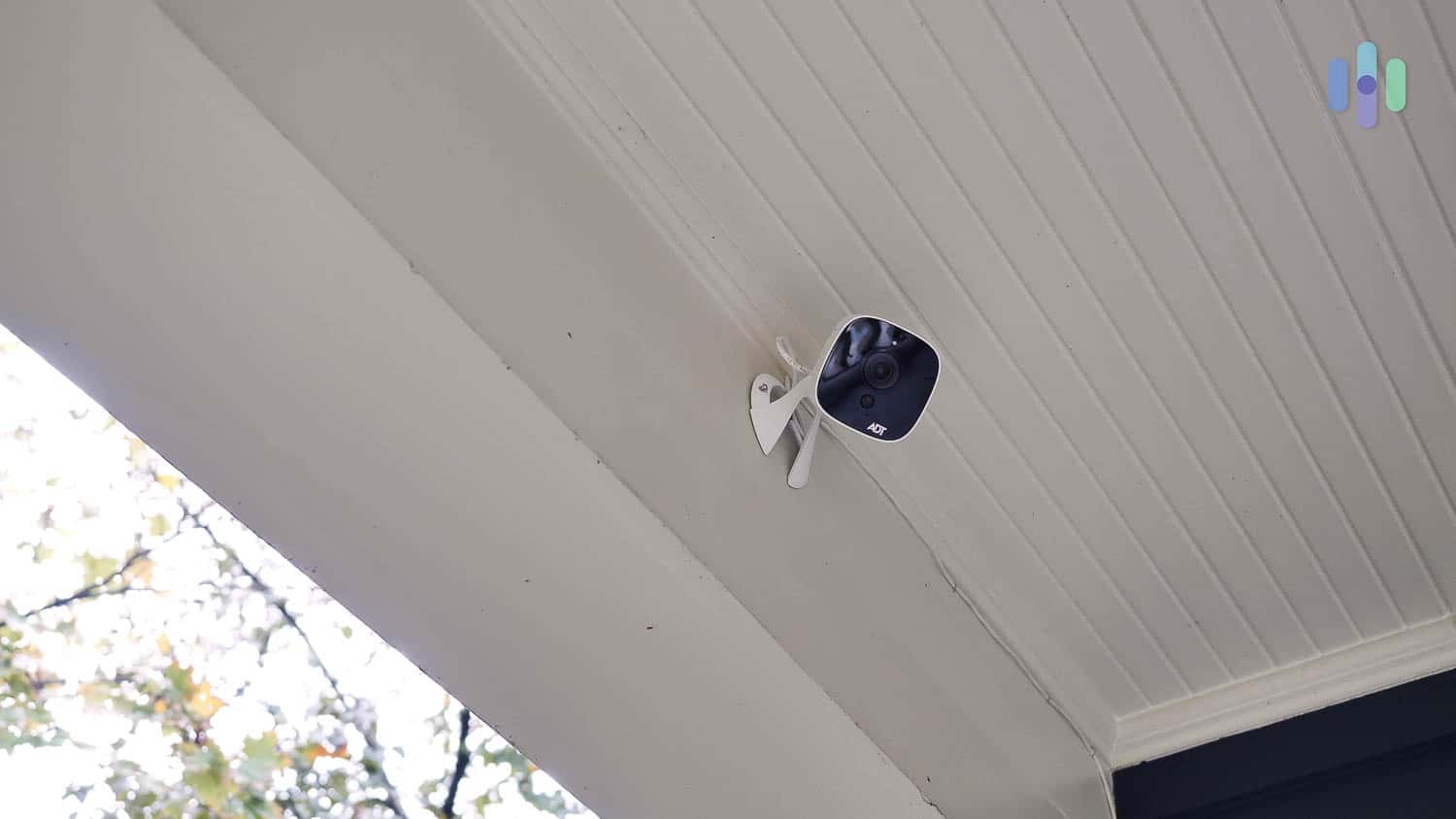 Still, CPI Security is not a bad option, especially if you're rooted within its service area. It offers advanced security and automation equipment, monitoring services with video verification, a smooth buying process, and a customer-centric service. Nonetheless, if you have the option of going with ADT, we highly recommend doing so.
FAQs
Let's answer some questions surrounding ADT and CPI Security.