The Best Wireless Security Cameras of 2022
Wireless cameras make for easy installation, and some of them even have rechargeable batteries.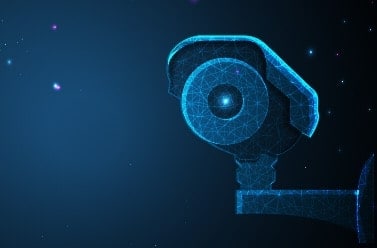 Wireless security cameras seemed impossible just a few decades ago, but now, they're everywhere. Some are wireless in the sense that they transmit data (a.k.a. video and audio) over wireless networks instead of cables. Others are completely wire-free: They use wireless networks to transmit video and they run on batteries, completely eliminating the need for power cables.
In our quest to find the best security cameras, we've come across and tested dozens of wireless security cameras. And while testing them, we noticed a number of benefits to going wireless. First, wireless cameras are easier to install. Second, with battery-powered cameras, there's no need to worry about where outlets are. Three, in case of power outages, battery-powered wireless cameras continue to guard our homes.
So if wireless security gadgets are your thing — or rather, if wiring security gadgets is NOT your thing — keep reading for the best wireless cameras on the market today.
Best Wireless Cameras: What We Tested For
First, here's a quick specs overview of the best wireless security cameras we reviewed.
| | |
| --- | --- |
| Battery life | 3-24 months |
| Video quality | 1080p HD-2K HD |
| Viewing angle | 110-140 degrees |
| Smart platform integrations | Alexa, Google Assistant, Siri |
Best Wireless Security Cameras
The Best Wireless Home Security Cameras of 2022
| System | Lorex | eufyCam E | Ring Spotlight Cam Battery | Arlo Pro 3 | Ring Stick Up Cam Battery |
| --- | --- | --- | --- | --- | --- |
| Ranking | 1st | 2nd | 3rd | 4th | 5th |
| Ratings | 9.6/10 | 9.2/10 | 9.5/10 | 9.0/10 | 9.5/10 |
| Prices | $49.99 - $169.99 | $119.99 for add-on camera | $199.99 | $199 | $100 |
| Indoor/ Outdoor | Both | Both | Both | Both | Both |
| Video quality | 1080p HD - 4K HDR | 1080p HD | 1080p HD | 2K with HDR | 1080p HD |
| Field of view in degrees | 114 - 125 depending on model | 130 | 110 | 160 | 110 |
| Night Vision | Color and Infrared depending on model | Infrared | Color and infrared | Color and infrared | Infrared |
| Two-way Audio? | Yes | Yes | Yes | Yes | Yes |
| Local Storage | 16 - 32 GB micro-SD card depending on model | 16 GB micro-SD card | No | Flash drive inserted into the Arlo SmartHub | No |
| Cloud Storage | 2 days free | Paid options of 30 or 60 days | Paid options for 60 days | Paid options for 30 days | Paid options for 60 days |
| Smart Platform Integration | Alexa, Google Assistant | Alexa, Google Assistant | Alexa, Google Assistant | Alexa, Google Assistant, HomeKit | Alexa, Google Assistant |
| Artificial Intelligence | Person detection | No | No | Optional package and person detection | No |
| Extras | Monitoring zones, Smart deterrence | n/a | Spotlight, siren, activity zones | Siren, spotlight | Privacy zones, can disable motion recording, alerts and audio. |
| Battery Life | 6-9 months | 12 months | 3-6 months | 6-12 months | 6-12 months |
| Read Review | Lorex Review | eufyCam E Review | Ring Spotlight Cam Battery Review | Arlo Pro 3 Review | Ring Stick Up Cam Battery Review |
A Detailed List of the Best Wireless Cameras
1. Lorex - Best for Night Vision

Pros and Cons:

What We Like:

Plenty of options
Up to 4K HD resolution
No monthly fees required
Rugged hardware

What We Don't Like

Security camera options can be confusing
Not the most "stylish" in terms of design
Not all models support cloud backup
Not all models support smart home integrations with Alexa or Google Assistant

No Monthly Fees

It has become so common for security camera brands to require a monthly fee for cloud storage. And to incentivize folks to pay, they don't give their cameras local storage. Well, Lorex isn't one of those brands.

Most Lorex camera systems come with a DVR or NVR, essentially a computer box with built-in storage drives. Once you pay the equipment fee, you won't ever have to pay a monthly fee because recordings are saved in the storage device.

There are a few Lorex cameras that don't come with a DVR or NVR, but for those, there's usually a microSD card for local storage. Of course, backup cloud storage is also available for some models. Lorex offers up to two days of backup storage at no cost and only if you need more will you have to pay Lorex a monthly fee. One way or another, you can enjoy Lorex cameras free of monthly fees.

Tons of Choices

One thing we can say for sure about Lorex is that you'll never run out of options. Whether you're looking for wire-free cameras or just wireless (i.e. plugs into a wall but uses Wi-Fi), you'll have tons of choices.

You'll find a variety of features from Lorex cameras. Some offer a 1080p HD resolution, while others go as high as 4K HD. There are basic indoor cameras just for motion detection and there are outdoor cameras with person, package, and vehicle detection as well. There are also cameras with integrated special features like a spotlight or floodlight.

Smart Home Integration

Not all Lorex cameras support smart home integrations, but those that do integrate pretty well with both Alexa and Google Assistant. That means you can use voice commands to operate everything hands-free, from pulling up video footage on your Alexa smart display to arming and disarming your camera's motion sensor.

If you're particularly interested in smart home integrations, we suggest looking for Lorex camera systems with DVRs or NVRs that explicitly mention Alexa or Google Assistant support. That will ensure that your system will work with either voice assistants.

2. eufyCam E - Best for Local Storage

Pros and Cons

What We Like

Water-resistant design
Infrared night vision
Alexa integration
Battery life

What We Don't Like

Needs eufy HomeBase
No free cloud storage
No Google Assistant integration
Lack of zoom

eufyCam E

Easy Installation

We set up our eufyCam E in three simple steps. First, we downloaded the Eufy Security app, which walked us through the setup process step-by-step. In a nutshell, we plugged in the eufyCam E's HomeBase to power our router via an ethernet cable, which was included. After running through a firmware update, we added the camera to the app and mounted it magnetically outside our front door. All in all, the process took less than 20 minutes!

Discounted Packages Available

If you want to buy more than one eufyCam E, the company offers two and three camera packages, which both include the eufy HomeBase. Although the HomeBase is an added cost compared to other cameras that didn't include hubs, we liked that eufy at least gave us discounted options if we wanted more than one of their cameras.

Note: The eufyCam E requires a HomeBase, although add-on cameras are also available if you already have one.

Two-Way Audio

This may sound hard to believe, but lots of wire-free cameras don't have audio. That's likely because they want to save battery power, but it's just not the same when your security camera footage is lacking sound.

The eufyCam E makes sure you get audio with your video, and on top of that, you can speak through your camera using two-way audio. With this feature, you can yell at trespassers to shoo them away, or greet guests as they approach your front door. You can also use two-way audio to instruct delivery drivers when leaving packages at your door.

3. Ring Spotlight Cam Battery - Best Outdoor Wireless Camera

Pros and Cons

What We Like

Siren and spotlight
Works with Alexa and Google Assistant
Color and infrared night vision
Works in temperatures from -5 to 120 degrees Fahrenheit

What We Don't Like

No local storage
No artificial intelligence
No free cloud storage
No person detection

Ring Spotlight Cam Battery

Security by Lights

You can probably tell already what made the Ring Spotlight Cam Battery the best outdoor wireless camera. Yes, it's the built-in spotlight. Beyond the normal features of a security camera — motion detection, two-way audio, video recording — the Ring Spotlight Cam features a spotlight that shines the light on would-be package thieves and burglars.

Ring's spotlight can be set to trigger with motion, meaning if someone walks into your property, only then will it turn on. That's a nice surprise factor for anyone planning to rob your house. If that doesn't get them to scram, Ring will notify you so you can check on the live feed, and if it's indeed an intruder, you can use two-way audio to give them a scare.

Rechargeable Battery

Rather than having to go to the hardware store every time our camera's battery ran out of power, with the Ring Spotlight Cam Battery, we could simply recharge it. When the battery was charging, we placed it with another battery so that the camera could still run, but we also had another option of using a solar panel that charges continuously. This is a pretty cool feature that not many companies aside from Ring offer, and in our opinion, the more options, the better. Plus, Ring's pricing doesn't break the bank — another advantage in our book. The Ring Spotlight Cam costs $200, a typical price for an outdoor camera.

GO GREEN: If you're using the Ring Spotlight Cam Battery outdoors, we recommend adding the solar panel so it'll charge continuously. You'll never have to recharge the battery again!

LifeTime Theft Protection

Fortunately, we didn't actually have to use this offer, but if our Ring Spotlight Cam Battery was stolen, the company would have replaced it for free. Another area where Ring is unique (not to mention ahead of the game).

4. Arlo Pro 3 - Best for Video

Pros and Cons

What We Like

High-quality video
Color and infrared night vision
Smart platform integrations
Works indoors and outdoors

What We Don't Like

No free person detection
Relatively short battery life
Needs Arlo hub
No free cloud storage

Arlo Pro 3

2K HDR Video

The Arlo Pro 3 has the best video quality out of any of the wireless cameras on this list. It's 2560p HD compared to the industry standard of 1080p HD, plus, with HDR, our outdoor footage was free of glare and shadows. Especially if you're using the Arlo Pro 3 outside as we did, expect video that's as close to real-life as possible.

Night Vision Options

Due to the camera's spotlight, our night vision was in color, although when we wanted to be less conspicuous, we opted to turn the spotlight off and depend on the infrared LED sensors. Either way, we could see clearly at night, whether it was in full color to greet our friends or in black and white to give directions to the takeout delivery men.

Tip: While we appreciate a spotlight, they can also make cameras very conspicuous, which may not be the best for home's security. We recommend only using the spotlight when you're speaking to visiting friends and family rather than having it on all the time.

Works with Alexa, Google Assistant and Apple Watch

There were a bunch of ways to control the Arlo Pro 3 aside from using the Arlo app. If we were feeling particularly lazy, we did voice commands through Alexa or Google Assistant, pretty common integrations when it comes to smart security cameras. However, Arlo took it a step further than most. It also worked with our Apple Watch, so whenever the Arlo Pro 3 detected motion, we got alerted and could even speak through the camera right from our wrist. And during our three month trial of Arlo Smart Home, we made it so we only got alerts when the camera detected people or packages, making for less checking of our Apple Watch throughout the day.

5. Ring Stick Up Cam Battery - Best Wireless Camera with Alexa

Pros and Cons

What We Like

Affordable price
Privacy features
Video quality
Two-way audio with noise cancellation

What We Don't Like

110-degree field of view
Storage
No person detection
Ring's history of security breaches

Ring Stick Up Cam Battery

Smart Platform Integrations

Amazon owns Ring, so it's not exactly shocking that the Ring Stick Up Cam Battery works with Alexa, their voice assistant. Using Alexa, we had our footage shown on our Echo Show 8 along with our Fire TV, even speaking through the devices. Whenever our Stick Up Cam detected movement, Alexa let us know along with our app notification. But the Stick Up Cam also works with Google Assistant, for those in the Google smart home ecosystem, as well as a bunch of other connected devices from brands like Dome and Geolink. All in all, we love how seamlessly the Stick Up Cam Battery fits into our larger smart home.

Privacy

If you've turned on the news in the past few years, then you've probably noticed that Ring has its fair share of security breaches, and they can be downright creepy. Fortunately, Ring has created a couple of privacy features in response that definitely made us feel better about the whole situation. For example, with privacy zones, we could block our bathroom from the camera's vision so it wouldn't detect any motion within the area. On top of that, we also had the ability to completely disable motion recording, audio and alerts, which was really good for those private nights at home watching movies. While Ring certainly has a long way to go to gain back customers' trust, this is a step in the right direction.

Two-Way Audio with Noise Cancellation

Two-way audio is a feature we've come to expect from smart security cameras, but Ring takes it a step further with noise cancellation. When we used the Stick Up Cam Battery outside, we noticed that when talking to our visitors, we couldn't hear the background traffic noise as much, making for more distinct and easy to understand audio. In New York City, there's always something going on in the background, so we loved that the Stick Up Cam Battery had that in mind when it came to audio.
Video Review
Did you know that Security.org is on Youtube? Watch our video review of the best wireless cameras to see their footage during the day as well as at night.
Wireless Camera Methodology
When it comes to reviewing wireless cameras, we like to combine technical specifications along with our experience installing and testing the cameras to judge it in terms of its video, audio, night vision, storage, smart platform integrations, convenience, and overall value.
We prefer cameras with 1080p HD video, the ability to zoom in optically, fields of view of 120 degrees or wider, two-way audio, infrared night vision, free cloud and local storage, person detection, integrations with Amazon Alexa and Google Assistant, simple installation and a low price. We also look at each camera's app to make sure that it's user-friendly and has high ratings from either the Apple or the Google Play stores, depending on what kind of mobile device you have.
For wireless cameras, in particular, we're looking for long battery lives and easy installation especially. Most battery-powered cameras can last anywhere from three to six months without needing a recharge or replacement, although we've also tested out options that worked for one to two years. Some companies offer solar panels with the cameras, which allow them to be charged continuously. If you're using the camera outdoors, there's no reason not to use the solar panel, as you'll never have to take the camera down to recharge or replace its battery, but if not, we recommend getting a second battery pack so the camera can stay on all the time.
If it's an outdoor camera, we want it to be completely dust-tight and able to handle water jets at the very least. It should also have a temperature range that works for your climate. You should always look at the camera's IP rating to determine whether it will work for your outdoor conditions.
| IP Ratings | Solids | Liquids |
| --- | --- | --- |
| 0 | Not Protected | None |
| 1 | A large body surface like the back of a hand, but no intentional contact with a body part | Dripping water falling vertically |
| 2 | Fingers or similar objects | Dripping water falling from 15 degree tilt |
| 3 | Tools, thick wires, etc. | Spraying water |
| 4 | Most wires, screws, etc. | Splashing water |
| 5 | Dust protected | Water jets 6.3mm & below |
| 6 | Dust tight | Powerful water jets 12.5mm & below |
| 7 | N/A | Immersion up to 1m |
| 8 | N/A | Immersion over 1m |
In addition to that, we prefer cameras with artificial intelligence, which usually comes in the form of person detection or, with more advanced devices, facial recognition. Person detection means that we didn't just get notified whenever the camera detected motion. Rather, we got notified only when it detected a person, which made for fewer but more important notifications. Cameras like the Nest Cam IQ Outdoor also have the option for facial recognition, which meant that we could name our friends and family in the Nest app. However, note that this camera is plug-in, and none of the wireless cameras on this list have person detection or facial recognition.
Finally, for someone looking for additional security, we appreciate companies that offer 24/7 professional monitoring and cellular backup, especially useful for someone with a larger home security system. Professional monitoring can cost anywhere from $10 to $60 a month and usually encompasses the cost of cellular backup, which keeps the system connected to the app and monitoring center in case of a power outage. To explore our favorite tried and tested options, check out our list of each best home security system of 2022.
FAQs about Wireless Security Cameras