It's no secret that, whether you're a homeowner or a renter, carbon monoxide (CO) monitors are necessary for your well-being. However, you may not be sure where to install CO alarms, and where not to. In this article, we'll tell you exactly where to install CO alarms and how to get the most out of them through maintenance and other preventative measures. Let's get started!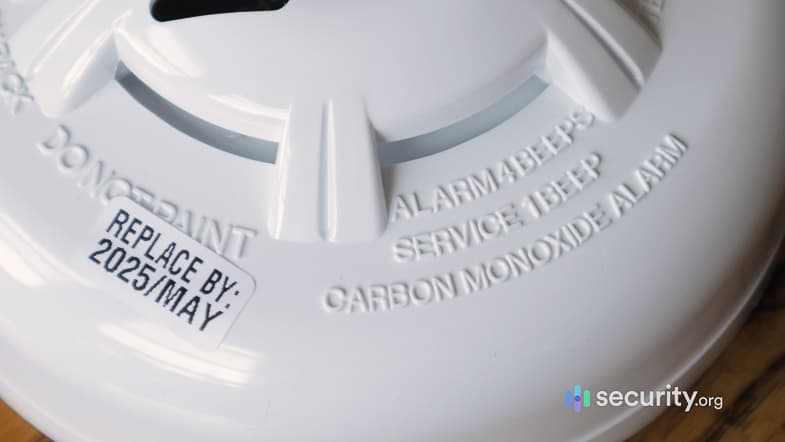 Where To Install CO Monitors
Regardless of the size or layout of your home, install CO alarms:
On every floor, including your basement
Near sleeping areas within 10 feet of your bedroom doors
Near or over any attached garage
You should install CO alarms at least 5 feet over the floor, as CO is lighter than air and rises. You can also install the CO alarm on a ceiling if you prefer.
Where Not To Install CO Monitors
You could get false alerts or even damage to your device if you install a CO alarm:
Next to or over flame-producing appliances
Within 15 feet of heating or cooking appliances
Near humid areas like bathrooms

1

In the way of pets or children,

2

as this could lead to accidental tampering
Why Are CO Alarms Important?
Unlike smoke, which attacks all of the senses, CO is tasteless, colorless, and odorless, so you can't detect it without a CO alarm. If you inhale too much CO, it could be fatal. In fact, at least 440 people in the U.S. die from accidental CO poisoning every year, while another 50,000 visit the emergency room.3
CO Alarms vs. Smoke Alarms
Although CO and smoke alarms are often combined into one device, they work differently. Smoke is detected by flaming or smoldering fires, while CO is detected by faulty fuel-burning devices. To learn more about smoke alarms, read our fire safety tips.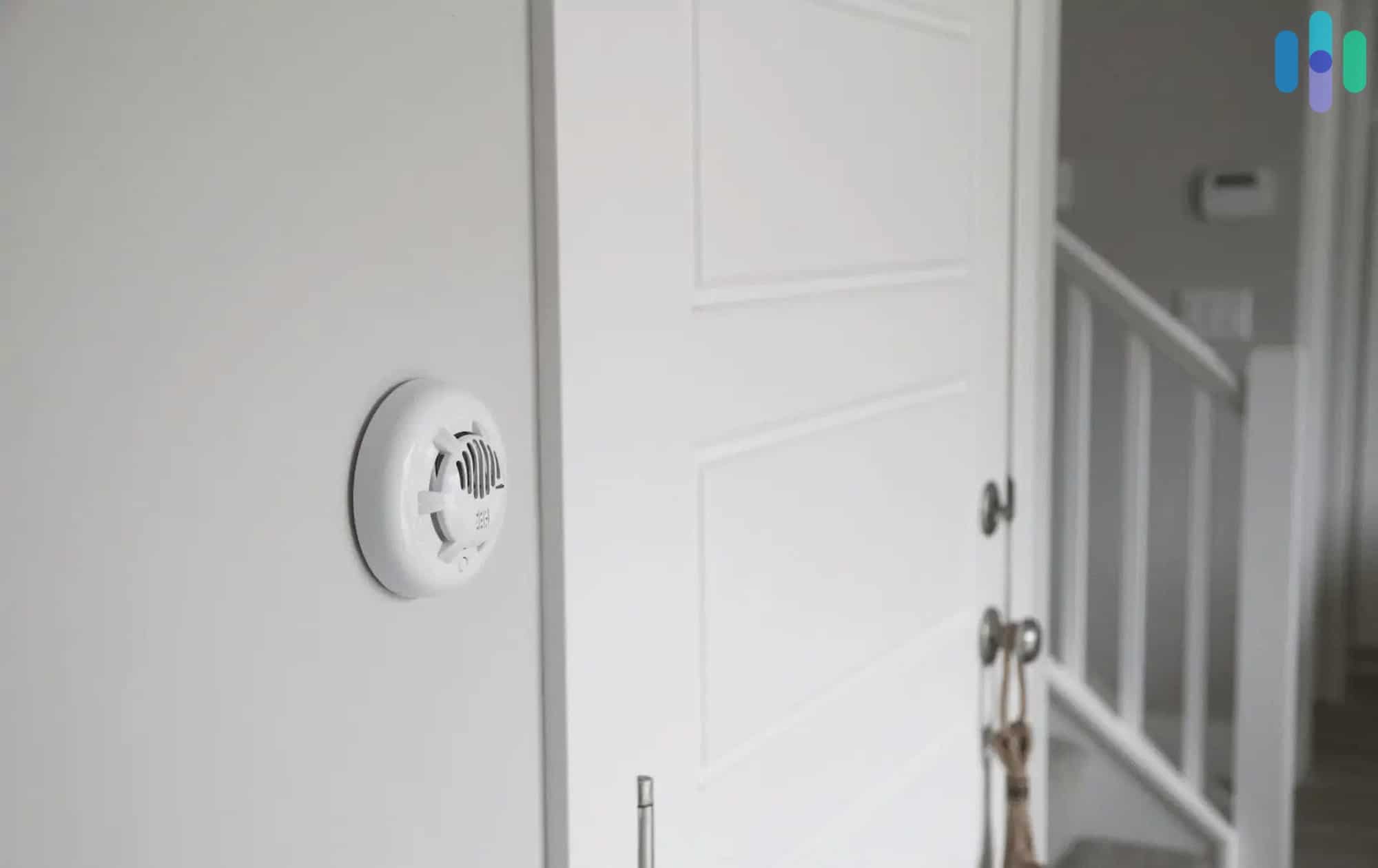 How Do I Install My CO Alarm?
How you'll install your CO alarm will depend on the make and model you choose, differing by manufacturer. However, if you are installing a wireless model with a separate mounting base, this is the process you'll follow generally:
Choose where you want to install the CO alarm.
Read the manufacturer's installation instructions.
Choose a drill bit that's slightly smaller than the wall anchors.
Mark the screw holes of the mounting base where you want to install the alarm.
Tap the plastic screw anchors into the wall or ceiling with a hammer.
Put the screws in the ceiling or wall.
Line up the mounting base with the screws.
Install your CO alarm's batteries.
Screw the CO alarm into the screws.
Tighten the screws with a screwdriver.
Mount the alarm onto its base.

4
How To Maintain CO Alarms
Just because you're done installing your CO alarm does not mean that you're done taking care of it. Follow these tips for maintenance:
Replace your CO detector every five to six years.
Read the alarm user's guide, which you should keep near your CO alarm.
Check and/or change your CO alarm's batteries every six months, if it's wireless.
Test your detector once a month.
Clean your alarm with a vacuum once a year to get rid of dust and particles, as these could clog up the sensors, making them ineffective.
What To Look For in a CO Alarm
Where do you start in your search for the best CO detector? Here are a few key factors to keep in mind:
Certification: Make sure that the CO alarm has been approved by a testing lab such as Underwriters Laboratories (in other words, a UL-certified CO alarm).
Power: Decide whether you want a wired or wireless CO detector. If it plugs in, make sure that the cord is at least 6 feet long. If it's wireless, look for batteries that last a few years.
Portability: Some people may want portable CO alarms that they can bring with them while traveling.
Volume: The CO alarm should be at least 85 decibels, which is about as loud as a garbage disposal.

5

Digital display: Some modern CO alarms have warning lights and/or lights that indicate that the power is on, often on digital displays.
Smart platform integration: In the age of smart homes and home automation, there exist CO alarms that work with other IoT devices. For example, the Nest Protect combination smoke/CO alarm, one of the best smart home products on the market, works with IoT devices from LIFX, Philips Hue, SkyBell, Logitech, abode, and more (dive deeper in our abode review). This meant that you could have your Nest Protect trigger other devices, like having your smart lights turn on when the CO alarm goes off. Some, like the First Alert CO alarm, work with voice assistants like Alexa, allowing you to ask Alexa how to reset, clean, silence, test, and restart your alarms, among other voice commands.

6

Professional monitoring: If you have a home security system with professional monitoring, then you're probably already aware of how it works, having a monitoring center available 24/7 to respond to alarms. Some security companies, like Cove, offer CO detectors that can be monitored professionally, meaning that even if you don't catch the alarm, they can contact emergency responders for you. Learn about Cove's pricing here.
Radius: There's no standard radius for CO alarms, but look for about 35 feet of detection, like the Vivint CO Detector (learn more in our Vivint review). has.

7

Notifications: Different CO alarms give out different kinds of notifications. Of course, all will notify you if there are dangerous levels of CO. Some will even notify you when the CO levels have become safe again, or if the battery is low. Notifications can come in the forms of color-coded lights, voice alerts, or simply loud alarms. Also look for CO alarms with silencing features, as it could be annoying to have your CO alarm go off for no reason, similar to stopping a smoke alarm from chirping by turning off your smoke alarm.
Cost: The cost of CO alarms can range from around $22 with a basic device from First Alert all the way up to $119 with the advanced Nest Protect. On average, you can expect to pay about $50 for a CO alarm.
Self-testing: The more advanced CO alarms check themselves periodically to make sure that their batteries are sufficient and that they're connected correctly to the monitoring center, if there is one.
Backup: Some CO alarms that depend on your home's power come with landline or cellular backup, allowing them to stay on in the event of a power outage.
App: If you want a smart CO alarm, make sure it has a high-quality mobile app so you can receive notifications on the go.
Type of alarm: Depending on how deep in the weeds you're willing to go, you might also consider the type of alarm — biomimetic, semiconductor, or electrochemical. These types all use different mechanisms to sense CO.
Type of CO alarm
How it senses CO
Lifetime of device
Biomimetic
Gel cell of synthetic hemoglobin
"Battery-sensor module — 2-3 years
Detector — 10 years"
Semiconductor
Electronic sensor
5-10 years
Electrochemical
Fuel cell electrochemical sensor
At least 5 years
Biomimetic: A biomimetic CO alarm uses a gel cell made of synthetic hemoglobin that absorbs CO. You'll have to replace its battery-sensor module every two to three years and the detector itself every decade. If the alarm goes off, the sensor will clear itself in two hours to two days.
Semiconductor: This plug-in CO alarm type uses an electronic sensor to measure the buildup of CO and lasts for five to 10 years.
Electrochemical: Finally, an electrochemical CO alarm uses an electrochemical sensor to report a home's CO levels within the past eight days. Tracking both peak and accumulated CO levels, an electrochemical sensor responds differently to the three levels of CO exposure (mild, medium, and extreme) and has a life of at least five years.

8
Are CO Alarms Mandatory?
While many states mandate the use of CO detectors, exact requirements vary. For example, some states require every room to have detectors, while some only require them in rooms with smoke alarms. In other states, only day care centers and group homes need detectors. Most states have at least some laws surrounding CO detectors. These states require them in all new construction:
Connecticut
Florida (also in every room with a boiler)
New Hampshire
Oregon
Pennsylvania
Rhode Island
Utah
Vermont
Washington
West Virginia
The following states plus Washington, D.C., require CO alarms in private dwellings:
Alaska
California
Colorado
Connecticut
Florida
Georgia
Illinois
Iowa
Maine
Maryland
Massachusetts
Michigan
Minnesota
Nebraska
New Hampshire
New Jersey
New York
North Carolina
Oregon
Pennsylvania
Rhode Island
Tennessee
Utah
Vermont
Washington
West Virginia
Wisconsin
Other states require CO alarms in private dwellings through either the adoption of the International Residential Code or the state's building code:
Alabama
Georgia
Idaho
Kentucky
Louisiana
New Mexico
North Dakota
Oklahoma
South Carolina
Virginia
Wyoming

9
Pro Tip: To find your state's laws surrounding CO alarms, go to its official legislative website or ask your local fire department.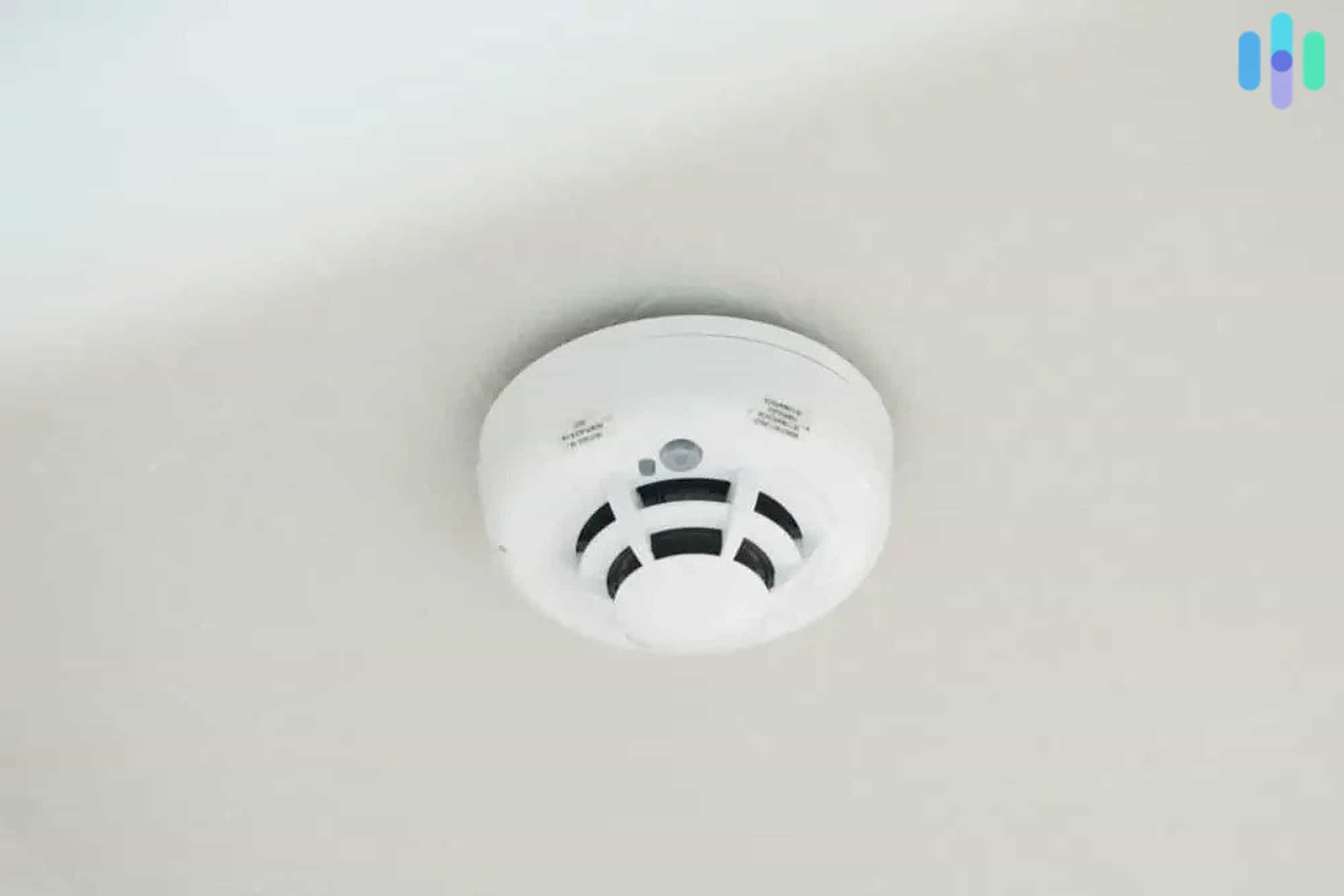 What To Do if Your CO Alarm Goes Off
If your CO alarm goes off, take these steps immediately to protect yourself:
Move to a location with fresh air, preferably outside.
Make sure that all of your house members are there.
Call the fire department.
Only reenter your home once you're sure it's safe.
Identity the source of the CO by having a professional check your furnaces, burners, chimneys, etc.
What Is Carbon Monoxide?
Carbon monoxide, often abbreviated as CO, is a colorless, tasteless, and odorless gas that is poisonous. It often comes from the incomplete burning of materials that contain carbon.10 CO combines with hemoglobin, a protein molecule that carries oxygen in red blood cells, and takes away oxygen from people's brains and organs, which can result in death.
How Much CO Is Too Much?
CO is measured in parts per million. Dangerous levels of CO begin at a minimum of 70 parts per million and go all the way up to 400 parts per million, as you can see in the below chart.
| Number of CO parts per million | When CO alarm will sound in minutes |
| --- | --- |
| 70 | 60-240 |
| 150 | 10-50 |
| 400 | 4-15 |
Symptoms of CO Poisoning
The symptoms of CO poisoning depend on how much of it you're exposed to. Often, victims know something is wrong but are too disoriented to get themselves out of the exposed area, which is why it's important to detect CO as early as possible.
Note: If you are sleeping or drunk, you could die of CO poisoning without having any symptoms, according to the Centers for Disease Control and Prevention.
Mild Exposure
Mild exposure can result in flu-like systems such as nausea, fatigue, a slight headache, and vomiting.
Medium Exposure
Medium exposure causes severe headaches, confusion, drowsiness, and a rapid heart rate. Even medium exposure to CO can result in death.
Extreme Exposure
In the most extreme cases of CO exposure, people will convulse, lose consciousness, experience heart and lung failure, and possibly die. Out of the survivors of CO poisoning, up to 40 percent have memory impairment or other serious illnesses.
Who Is at Risk of CO Poisoning?
Everyone's at risk of CO poisoning, as we all need oxygen to survive. However, some groups are at a higher risk, as they need more oxygen than most. These are some of those groups:
Fetuses
Babies
Young children
Senior citizens
People with lung or heart problems
Where Does CO Come From?
CO comes from a number of sources in your home, including these:
Car exhaust fumes
Charcoal
Fireplaces
Gas/oil furnaces
Gas space heaters
Gas stoves
Hot water heaters
Lawn mowers
Pilot lights
Tobacco smoke
Wood-burning stoves
Other Ways To Prevent CO Poisoning
Aside from installing and maintaining a CO alarm, here are some other ways to protect yourself and your family from CO poisoning:
Make sure that all of your appliances are installed and working properly, according to manufacturer instructions.
Get your chimney, vents, and heating system inspected and serviced at least once a year.
Check your chimneys and vents regularly for cracks, rust, stains, or incorrect connections.
Make sure your vents and flues are free of debris, as this could block the lines of ventilation.
Never leave your vehicle running when it's parked in an enclosed or partially enclosed space like a garage.
Don't run anything with a gasoline-powered engine, such as a generator or pressure washer, within 20 feet of an open door, vent, or window or indoors, even if the doors and windows are open.
Don't use a lantern, charcoal grill, hibachi, or camping stove inside a camper, home, or tent.
Buy fuel-powered heaters that shut off automatically.
Open your home's windows periodically to air out the house, as some energy-efficient insulation can trap CO inside.
Only use your gas stove for cooking.
Recap
Deciding where to place your CO alarms is only the first step in protecting yourself from CO poisoning. You also need to keep up with the maintenance, as CO can be poisonous even in small amounts. Keep on reading to find answers to the questions we get the most about CO alarms.
Frequently Asked Questions
Consider us your CO alarm specialists, here to answer all of your related questions.