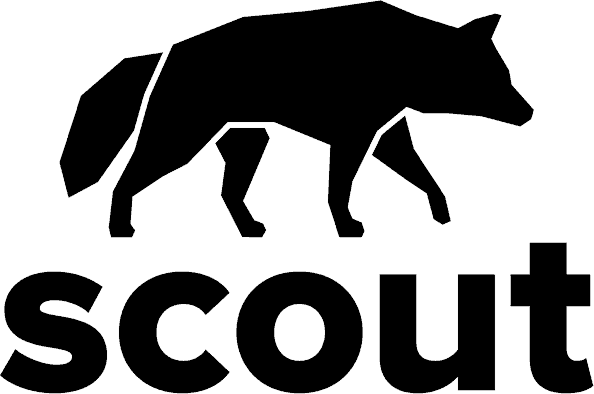 Scout Alarm: Pricing, Packages, and Cost
How well did Scout fit into our smart home and more importantly, how much did it cost? This page breaks down what you'll pay for Scout, one of the newer brands in smart home security.
No long-term contracts
Award-winning monitoring
60-day money-back guarantee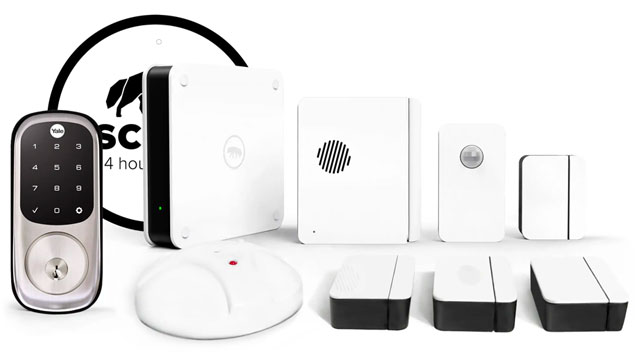 All of our content is written by humans, not robots.
Learn More
By

&

Last Updated
Jul 11, 2023
There's more to Scout Alarm's "pretty face" than meets the eye. If you're drawn to customizability and smart home integrations like we are, Scout checks off those boxes and then some. When we chose the components to strengthen our home security, we were like children building a LEGO fort (it was fun!). With no annual contracts, Scout let us choose between 24/7 professional monitoring or self-monitoring. Attached to their name is a wolf logo, and we saved you from sniffing around for the finer details of Scout—the price tags for each component, a breakdown of the monitoring plans, and how it stacks up to other competitors—by covering all that and more. Lastly, we weighed Scout's overall value and determined whether or not it's all bark and no bite, pun very intended.
Prices
| Scout Alarm monitoring | Price per month |
| --- | --- |
| Always On | $9.99 |
| Always On storage | $2.99 |
| Always On+ plan | $19.99 |
| Always On+ storage | $2.99 |
These Are Just Some of Our Favorite Things about Scout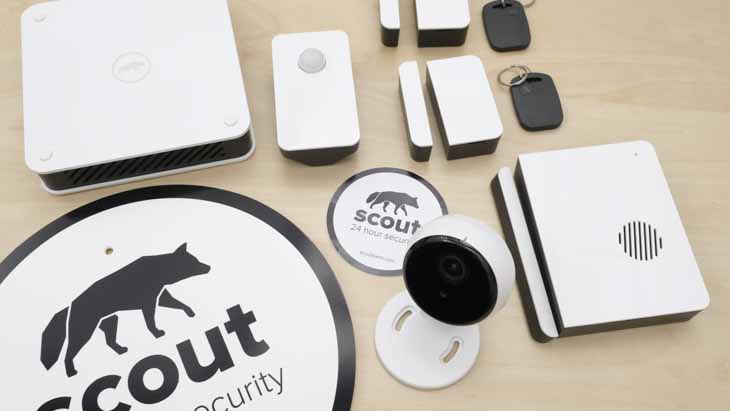 Integrations are above and beyond: The scope of Scout's third-party integrations impressed us, as this further proved how far Scout can go with its customizability. Although we enjoyed voicing commands to Alexa and Google Assistant, we had to applaud our LIFX Mini bulb for alerting us of an intruder by flashing red when the siren went off. This is a major plus since some of our family members are hard of hearing and rely on visual cues. Scout also works with Philips Hue, Yale, Kwikset, IFTTT, and First Alert.
Plenty of sensor options: We liked Scout's sensor inventory and how each one served a specific purpose. The glass break sensor added an extra layer of protection for our home, which blanketed our concerns about break-ins through the windows. Meanwhile, the access sensor's placement versatility allowed us to pull a prank on one of our kids when we installed it on the fridge—to keep them from scavenging for food.
Cellular and power backups: It goes without saying that backups are important in this day and age when we rely on electricity and technology. With Scout, we liked that the two plans, Always On and Always On+, offer cellular 4G LTE backup and power backup. This ensured that our security system was always performing even when a heavy rainstorm knocked out our power lines.
Self-monitoring for $9.99/month or 24/7 professional monitoring for $19.99/month: Adding a monthly subscription to your security system means unlocking helpful features. We signed up for Scout's Always On+ which included 24/7 professional monitoring. When we were hung up at work and couldn't always check our home's activity, it was reassuring to have a team that monitored our home on our behalf and gave a heads up when anything went amiss. Both Always On and Always On+ include SMS, push, and email notifications, but the latter only offers professional monitoring. Typically, monitored systems cost between $10 to $65 per month, so Scout falls on the more affordable end.
DIY Installation: We enjoyed the tool-free aspect with the mounting tape for the motion and access sensors. Sweet and simple at no additional cost, just how we like it! That said, on our Scout security system review, we raised concerns over the indoor camera's installation since that took longer to set up than the other components. But one problem child didn't stop us from getting the Scout family together and working!
More Security.org Recommendations
Check out more of our favorite home security systems.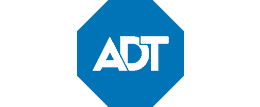 Component Costs
The nice thing about customizable home security systems is that we determined how much we wanted to invest in building our system. Aside from the hub and door lock, Scout's smaller components are reasonably priced. The evolving nature of home security systems prompted Scout to release their own video doorbell when there was a time that it didn't exist, so it's safe to say that Scout keeps their product list growing. The hub is a necessary component to the Scout packs, as they call it "brains and beauty," so note that you will spend at least $120 for the hub alone.
Scouts Equipment Cost Analysis
| Item | Price |
| --- | --- |
| Scout Hub | $120 |
| Door Panel | $50 |
| Motion Sensor | $30 |
| Access Censor | $20 |
| Water Sensor | $30 |
| Scout Indoor Camera | $99 |
| Scout Video Doorbell | $99 |
| Keypad | $55 |
| Door Lock | $249 |
| Smoke Alarm | $40 |
| Yard Sign | $4.99 |
| Panic Button | $20 |
| Remote Control | $20 |
| Siren and Zigbee Repeater | $30 |
| Window Sticker | $0.99 |
| Key Fob | $4.99 |
| RFID Sticker | $2.49 |
Package Costs
When we were looking at the different Scout packages, we noticed that each one comes at a hefty price. That only makes sense for a package that encompasses a number of components—the more there are, the stronger (and pricier) the system. The prices range from $229 to $549. Since it was our first time buying from Scout, we saved 10% off our first order when we joined their mailing list. Packages are ideal for anyone looking to save more on multiple components (as well as save time from building your own system).
| | Scout Small Pack | Scout Large Pack | Scout Elements Pack | Scout Architect Pack |
| --- | --- | --- | --- | --- |
| Components | Hub, Motion Sensor, 2 Key Fobs, Door Panel, 2 Access Sensors, Yard Sign | Hub, 2 Motion Sensors, 2 Key Fobs, Door Panel, 5 Access Sensors, Yard Sign | Hub, 4 Access Sensors, Smoke Alarm, Door Panel, 2 Key Fobs, Water Sensor, Motion Sensor, Yard Sign | Hub, 4 Access Sensors, Smart Lock, Door Panel, 2 Key Fobs, Glass Break Sensor, Motion Sensor, Yard Sign |
| Price | $229 | $319 | $349 | $549 |
Financing Options
Paying upfront isn't always an option for everyone, which is why Scout offers Affirm as an alternative. You can set up monthly payments over the course of three, six, or 12 months with zero to 30% APR. Note that only orders over $50 are eligible to checkout with Affirm.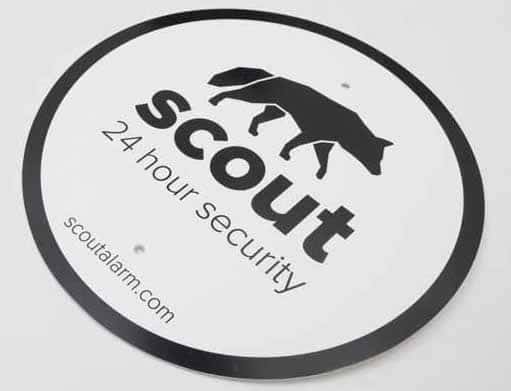 Monitoring Costs
As we mentioned previously, between Scout's 24/7 professional monitoring and self-monitoring plans, we chose the former. The key difference between self-monitoring and 24/7 professional monitoring is that the latter is a team of people who also receives alerts when a sensor is tripped, not just us. If we didn't respond to an alert and the situation required an emergency dispatch, the UL Certified professional monitoring team could do so. Self-monitoring typically follows the same process but without the extra eyes, meaning we would be solely responsible for responding to notifications sent by Scout.
Monitoring Prices Overview for Scout
| | Always On | Always On+ |
| --- | --- | --- |
| Cellular and Battery Backup | Yes | Yes |
| Email, mobile, and push notifications | Yes | Yes |
| SMS Alerts | Yes | Yes |
| Professional Monitoring | x | Yes |
| Monthly Price | $9.99 | $19.99 |
| Monthly Price Per Camera of 14 Days | $2.99 | Free for first camera, then $2.99 |
| Yearly Price | $107 | $215 |
| Yearly Savings | $12.88 | $24.88 |
With Scout's plans, self-monitoring is priced at $9.99 per month or 24/7 professional monitoring at $19.99 per month. Annual pricing is $107 per year or $215 per year, respectively. That's 10% in savings, which is a pretty good deal if you're committed to the monitoring cause in the long run. There's no annual contract for either plans, so when we decided to end our Always On+ yearly plan, Scout gave us a prorated refund without any additional fees. Free cloud storage is available for Always On+ for the first camera or video doorbell before tacking on an additional $2.99 for every camera or doorbell after that. Always On does not offer free cloud storage even for the first camera, so that'll be an extra $2.99 to your Scout security system investment if you purchase the indoor camera or video doorbell. We recommend trying out Always On+ for the 24/7 professional monitoring since this will give you an idea of how busy you might be and actually need the team to do the work for you.
Did You Know: Installing a security system in your home can save you money on your homeowner's insurance by 20%!
Scout's Integrations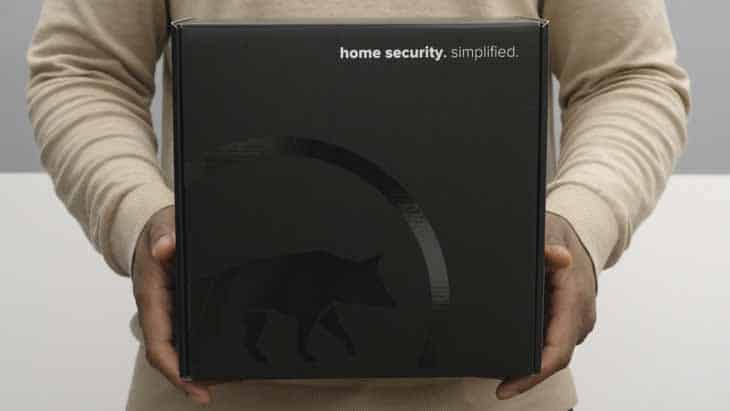 We sang praise and will continue to do so for Scout's multitude of third-party integrations, of which we tested out Amazon Alexa, Google Assistant, LIFX, and Nest. We mentioned how we set up automated triggers with LIFX (one of our favorite tests that we performed), and the same can be said for Philips Hue; a lighting system that works together with Scout to alert you about intruders is a tough team to beat. Another test we tried out was syncing up Scout with the Nest Learning Thermostat. When we set Scout's Home and Away modes, Nest would analyze and learn when to keep the house hot or cold. There was no need for us to manually change the temperature every time we exited and entered our home; it adjusted for us automatically, which even saved us some money on our utility bills at the end of the month.
Here's a complete list of all Scout's third party partnerships:
Yale Z-Wave Locks
Kwikset Z-Wave Locks
Nest
LIFX
Philips Hue
IFTTT
Scout's integration with IFTTT1 connects them with over 175 smart home partners, making Scout the most connected home security system on the market. We weren't limited to one line of products, which elevated our customization of the Scout security system to greater heights.
Pro Tip: After setting up your Scout components, integrate third-party brands one product at a time. This way, you'll avoid getting overwhelmed by dealing with different pieces of technology. Patience is rewarded! Of course, we couldn't leave Alexa and Google Assistant out of the fun. Voice assistants these days are game-changers in smart home automation, so it goes without saying that integrating Alexa and Google Assistant with Scout saved us a lot of time (and trouble).
After pairing up Scout and Alexa, we had Alexa:
Ask Scout about the last five activities in our house
Ask if and which mode is armed
Arm or disarm our security system
Switch modes
Tell Scout to panic, send help, or turn on our siren
As for Google Assistant, some voice commands are similar to Alexa's it but performs fewer tasks, of which we had it:
Arm or disarm our system
Switch modes
Deactivate or turn off the system
Check if Scout is on, active, or armed.
Comparing Scout Next to Competitors
Scout's founders wanted to release a home security system that wasn't expensive and make it more accessible to homeowners on a budget. We can say with certainty that Scout's products are affordable individually; for example, Scout's indoor camera costs significantly less than any of Nest's indoor cameras. While the former does miss a few components that the latter provides, like person detection and facial recognition for smarter notifications, we still got a 1080p HD live stream, infrared night vision, and instant motion-activated alerts, the basics of any smart security camera.
In the case of monthly subscriptions, we've seen cheaper plans with Ring Alarm, which costs $10 per month or $100 a year for 24/7 professional monitoring, as compared to $19.99 a month or $215 a year with Scout. However, Scout is certainly less expensive than more traditional security systems we've reviewed. ADT's prices, for example, they can charge up to $60 a month for professional monitoring, so Scout is still on the more affordable end.
Can Scout stand toe-to-toe with other brands? Find out below.
Wondering if Scout is right for you? We squared it up with the best systems available to help you make a smart decision.
Our Ruling
Scout doesn't cut any corners with its customizability and offers much more at considerably lesser costs. When we pored over the concrete details, we realized that Scout is very generous in terms of not implementing additional fees for their plans and installation. In general, a majority of the best home security systems are heading toward DIY installation, but the simplicity of Scout's DIY installation made even a complete novice a decent technician. We recommend 24/7 professional monitoring with Scout even though the subscription price could be knocked down a few numbers. We were in control of how we wanted to customize our Scout security system, integrate third-party smart home brands, swap components in or out, and best of all, decide exactly how much we wanted to spend.
FAQ
Before we end this review of Scout Alarm's pricing, let's answer a few FAQs.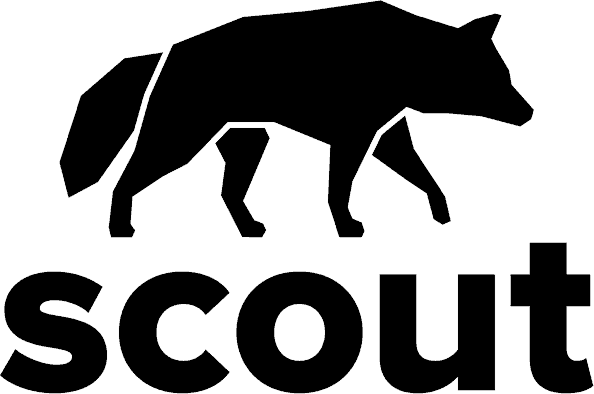 IFTTT. (2020). IFTTT Official Website.
ifttt.com