Wyze Sense Home Security Review
Wyze is one of the most budget-friendly options on the market, while also offering a ton of customization for people who want their home security systems to grow with them and their smart homes.
What We Like
Starter kit costs just $19.99
Integration with Alexa, Google Home, and IFTTT
Live chat customer support option
What We Don't Like
No professional monitoring option
Relatively small camera field of view, 110-120 degrees
Limited equipment options at this time
It's no exaggeration to say that Wyze has some of the most affordable smart home technology on the market. Founded by former Amazon engineers,1 their first product was a huge hit with the Wyze Cam, which costs only $19.99. Now, we're testing out the Wyze Sense Starter Kit, which consists of two contact sensors, a motion sensor, and a bridge that connects to the Wyze Cam. Now, we only spent $19.99 on Wyze Sense, but the low price doesn't necessarily mean effective home security, which is why our experts tested it out in the first place!
Equipment Breakdown
| | |
| --- | --- |
| Professional monitoring | Yes |
| Cellular backup | No |
| Battery backup | Yes |
| Smartphone access | Yes |
| Arming modes | Home and away |
Editor's Rating
Works with the rest of Wyze's products including the Wyze Cam Pan and the Wyze Cam V2 and their smart bulbs, plugs and more.
Two contact sensors and a motion sensor cost only $19.99.
Requires either the Wyze Cam or the Wyze Cam Pan to attach a bridge.
Is The Wyze Sense Sufficient For Home Security?
Right off the bat, we see a gap between the Wyze Sense and the security systems we usually test: equipment availability. Wyze offers only two types of security sensors (an entry sensor and a motion sensor). That might be enough for a small apartment, but it's not enough to protect an entire home as well as our top-rated security systems: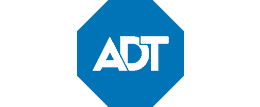 What's in the Wyze Sense Starter Kit?
Like we said before, the $19.99 Wyze Sense Starter Kit includes two contact sensors, a motion sensor, and a bridge. It's important to note that you'll need the Wyze Cam to plug the bridge into, so we'll include that in this review as well. Let's test out Wyze part by part!
Contact Sensors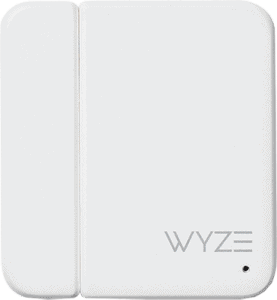 We put the contact sensors on our front door and front window so that we could see if they have been opened or closed. Wireless, the sensors have a battery life of a year, and the adhesive on their backs made them super easy to install.
Motion Sensor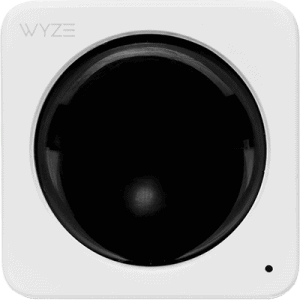 We put the motion sensor in our front hallway, as it has a 26-foot, 120-degree range. This coverage also extended into our living room. Like the contact sensors, the motion sensor is wireless and will last for a year before it runs out of battery. And as far as installation goes, it also came with that adhesive that made it as easy to install as putting on a sticker.
Bridge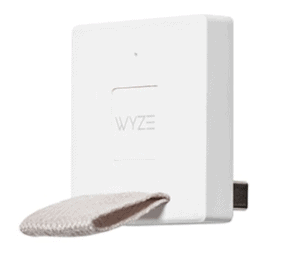 The bridge connects the contact and motion sensors to the Wyze app so you can receive notifications if they go off. The bridge plugs into the back of the Wyze Cam, so you'll need it to use Wyze Sense as well. While we only paired it with a few sensors, you can pair it to up to 100 Wyze sensors for those larger homes. Maybe one day when we're millionaires with mansions we'll test that limit!
Pro Tip: You'll need the Wyze Cam to use Wyze Sense, bringing your total cost to about $40.
Wyze Cam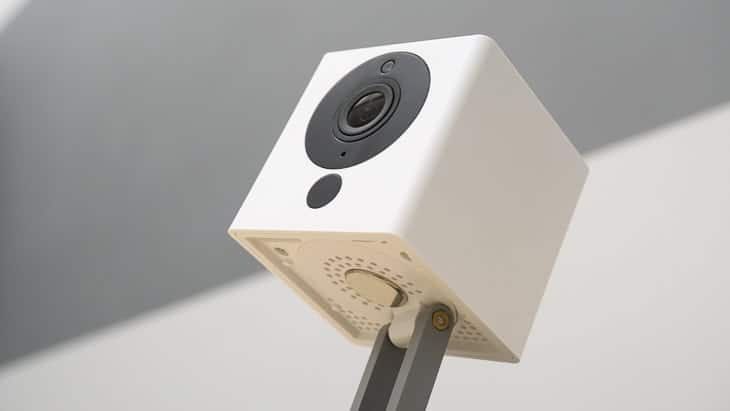 Although the Wyze Cam isn't technically part of the Wyze Sense Starter Kit, we decided to include it, as it's a requirement due to the bridge. Costing only $19.99, the same price as the Starter Kit, the Wyze Cam is one of the least expensive security cameras out there, but it doesn't skimp on quality. Video-wise, we were able to see clearly in 1080p HD, the industry standard. We could also zoom in a whopping eight times, which was very useful to see what our kids were looking at on their iPhones. While the field of view was a bit narrow at only 110 degrees, overall, we were satisfied with the Wyze Cam's video display, arguably the most important part of the camera.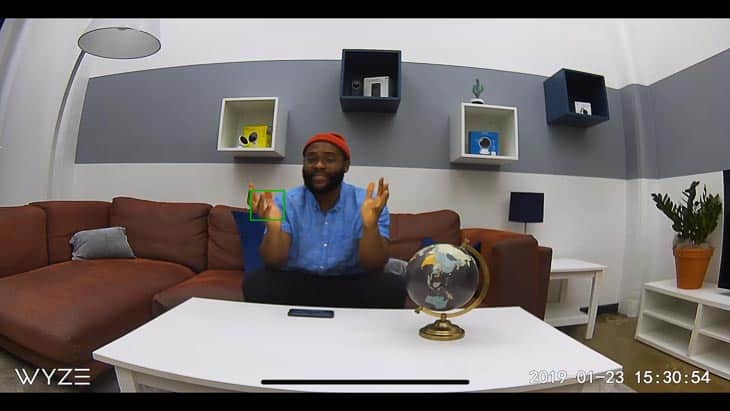 We were also impressed with the camera's night vision, which is made possible by infrared LED sensors.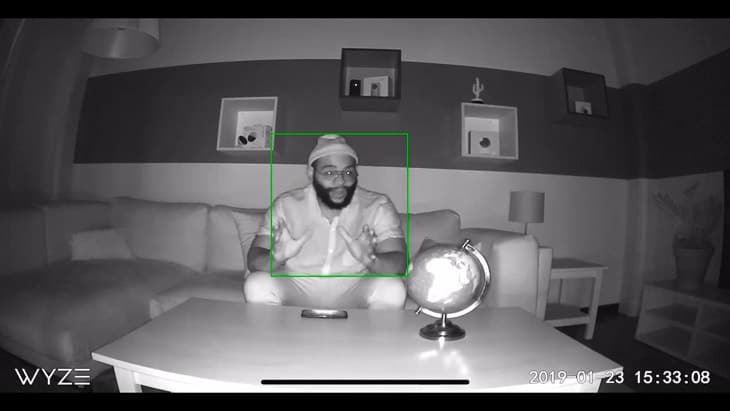 Another cool thing about the Wyze Cam is that it has a speaker and a microphone, which let us annoy our children remotely through the Wyze app.2 Whether we were on a work trip giving our house sitter instructions to water the plants or just telling our kids to come to the dining room for dinner, the two-way audio on the Wyze Cam was one of our favorite features.
Like the rest of the Wyze products, the Wyze Cam works with Alexa and Google Assistant,3 but we'll talk about that in more detail in a bit. Storage-wise, you can record locally to a micro-SD card, sold separately, and you'll get 14 days of cloud storage on the house. With no monthly fees, the Wyze Cam is one of the most affordable options for indoor home security, so it's definitely a wise choice, pardon the pun.
For a small monthly or yearly fee, we got person detection and unlimited clip lengths with Cam Plus, which cost us $1.99 a month for the Wyze Cam Pan (although we could've splurged on a $14.99 per year subscription). Before we paid for Cam Plus, our clips were only 12 seconds long and we got notified of any motion event, be it from an animal or car. With Cam Plus, our notifications were more specific and helpful, so we'd definitely recommend it.
Installing the Wyze Sensors
To begin installing my Wyze security system, we started with the Wyze Cam, which only took a few minutes. After plugging in the camera, we connected it to Wi-Fi in the Wyze app. Then, we scanned the camera's QR code, and it synced with the app. Next, we put the Wyze bridge in the USB port on the back of the Wyze Cam. The blue light turned on, and then we turned our attention to the Wyze app to add our sensors.
To install the sensors, we just clicked 'add new device' and repeated the process. As far as placement goes, you should put the motion sensor at least six feet off the ground, somewhere where pets can't mess with it (looking at you, cats). The contact sensors will go about two centimeters apart from each other. The sensors are all peel and stick, making this installation process extremely straightforward.
Do I Have to Pay Monthly With Wyze?
Short answer? You won't have to pay anything monthly to use Wyze. The company doesn't offer professional monitoring or cellular backup, and storage, as we said before, is free. However, Wyze recently partnered up with Noonlight to give customers a professional monitoring option. You can learn more about on our Wyze pricing page.
Video Review
Did you know that Security.org is on YouTube? Watch our video review of Wyze Sense below to see if it's the right security system for you.
Wyze Smart Home Integrations
Wyze works with Alexa and Google Assistant, the two most popular voice assistants by a long shot. Over 100 million devices work with Alexa alone!5 We tested out our Wyze Cam and Wyze Sense with both voice assistants, and here's what we were able to do with each.
Alexa
Note that only the Wyze Cam V2 works with Alexa, which we had, fortunately. We were able to have Alexa show us our footage on Echo Show, Echo Spot, and Fire TV devices. However, we weren't able to speak through those devices; that only occurred through the Wyze app. We wish we could also arm or disarm the camera using voice commands, but this was a nice integration nonetheless, and we enjoyed seeing our kids faces on the big screen, i.e the TV.
FYI: Only the Wyze Cam V2 works with Alexa, not the V1.
Google Assistant
With Google Assistant, we were also able to show our camera footage on Google Nest smart displays plus Android phones and watches. However, we could also turn the camera off and on, which was a bit more convenient than Alexa. Overall, we'd recommend Wyze to those already in the Google ecosystem, although it also works with the Amazon ecosystem.
IFTTT
Wyze also works with IFTTT,6 which stands for If This Then That. There are thousands of connected devices that work with IFTTT that you can hook the Wyze Cam or sensors up to, automating actions to make your life just a little bit easier. For example, we had our LIFX Mini Smart Bulbs turn on whenever our Wyze Cam and Sense were disarmed, meaning we just got home for the day. That way, all our lights were already on, and we could do what we wanted to do: flop on the couch.
Overall, we're very impressed with how easily Wyze integrated into our smart home, and with their other products, like the smart bulb and plug, the opportunities are even larger. They don't call it a smart home for nothing!
The Wyze App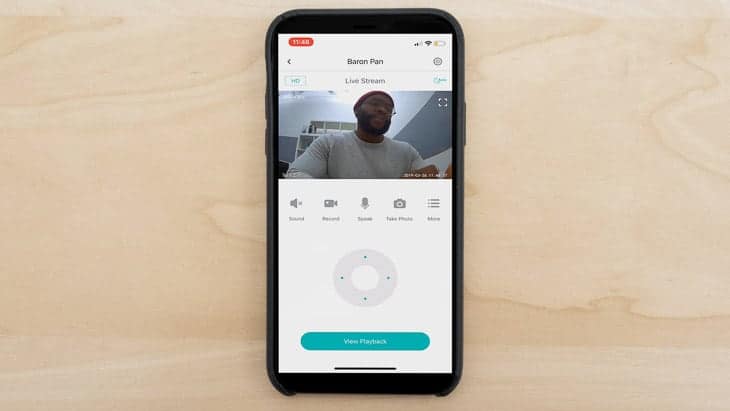 We used the Wyze app both at home and anywhere with the Internet. It was easy to live-stream footage, receive notifications whenever our alarms went off, or our cameras detected motion, speak through two-way audio, set up smart platform integrations, and more. Other Wyze users agreed with us, giving the app a 3.4 on the Apple App store and a four-star rating on the Google Play Store, so we'd recommend Wyze to both iPhone and Android users alike.
Wyze Customer Support
We can all use a bit of help sometimes! When we needed help with the Wyze Cam and sensors, we checked out their online support center, forum, or contacted their team through email and live chat. They're available Monday through Saturday from eight AM until four PM PST. While we wish they had a phone line, we were pretty happy with their online availability and found that we got email responses within the same day.
Recap
Overall, Wyze Sense is a great security system for someone that wants to be as DIY as possible. If you're fiercely independent and want to be 100% responsible for your home's security, Wyze Sense, paired with their other smart security items like the Wyze Cam, is a fantastic choice for you.
However, if you wanted 24/7 professional monitoring, cellular backup, or a more extensive system that included panic buttons, key fobs, and other devices of that nature, we'd recommend a more traditional security system from SimpliSafe or ADT. Learn more in our SimpliSafe review and our ADT review.
Frequently Asked Questions