Wyze Security Camera Cost and Pricing
Is it Wise To Get Wyze? Wyze's Pricing, Packages, and More
Ultra-low price starting at only $36
Motion tagging and sound recognition
Integrates with Alexa and Google Assistant for voice control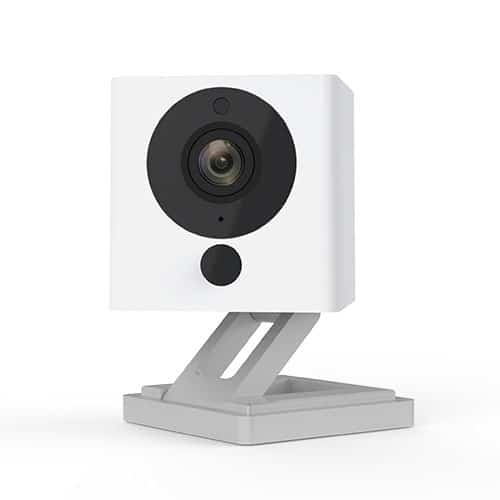 All of our content is written by humans, not robots.
Learn More
By

&

Last Updated
Jan 20, 2023
If you're in the market for a home security camera on a budget, we've put together a comprehensive guide that provides you with everything you need to know about the Wyze Cam Black, the Wyze Camera V3, the Wyze Cam Pan, and other Wyze cameras from a pricing perspective. Let's get started with all of the Wyze home security camera pricing!
Models and pricing
| | |
| --- | --- |
| Wyze Cam V3 | $32.99 (currently unavailable) |
| Wyze Cam Black | $19.99 |
| Wyze Cam Pan | $29.99 |
| Wyze Cam Outdoor Starter Kit | $49.99 |
| Wyze Cam Outdoor Add-on | $39.99 |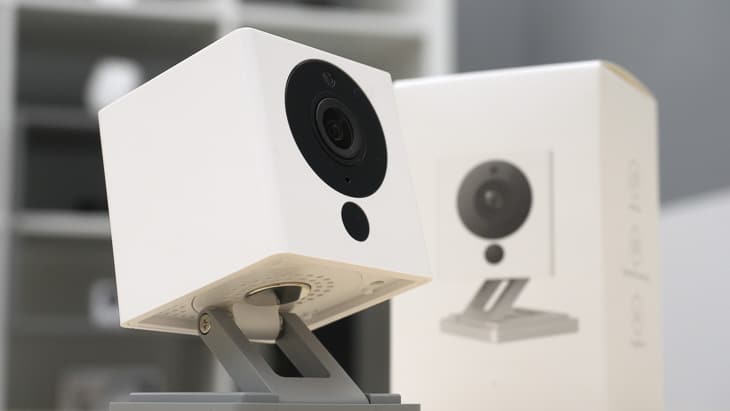 Our Take On Wyze
Wyze is a reliable brand with super affordable security cameras. It delivers a good variety of options, from indoor and outdoor cameras to video doorbells. It's not the best in terms of smart features though, and aesthetically, the cameras don't offer much. We recommend checking out the brands below if you're looking for smart security cameras that are more feature-rich with modern designs.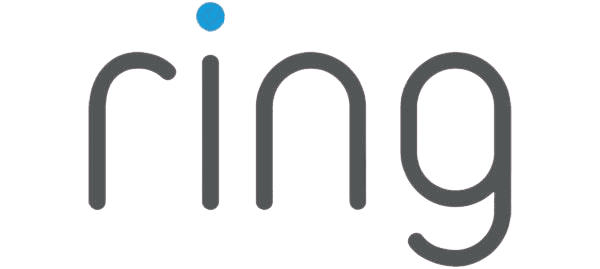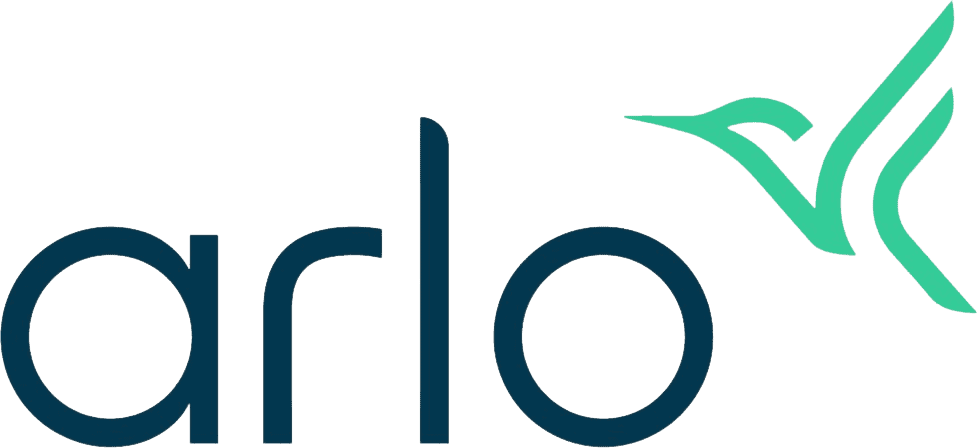 Our Favorite Wyze Camera Features
Our favorite part of Wyze is the affordability of the cameras. Hands down, that's what initially made these cameras stand out for us, but after taking a deeper look, we found so much more to love.
Affordable Pricing: Starting at just $33, the Wyze Cam Black is the least expensive camera option, while the Wyze Cam Pan costs $36. We live in Brooklyn, where the cost of living is higher than most of the country,

1

so a budget-friendly camera option ranked high on our list of pros. Check out our Wyze camera review to see how the cameras performed when we tested them out.
High-Quality Video: We quickly noticed how crisp our video was when we could clearly spot the etched glass details on the vase that sat on our coffee table. The clarity was thanks to the cameras' 1080p HD video, which is the industry standard and the same video quality that comes with most of our picks for the best security cameras.
Infrared Night Video: Thanks to LED lights, we were able to see clear, black and white video even in the pitch black. While we don't have kids ourselves, we recognized this feature could make for a great baby monitoring option.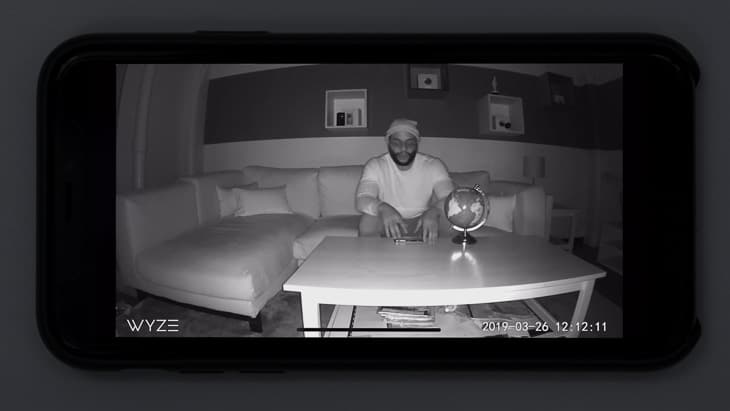 Two-Way Audio: wo-way audio was one of our favorite features because it allowed us to have not only eyes on our home when we were away but also our ears. With two-way audio, we could use the built-in microphone and speaker to talk to anyone in our home regardless of our location, as long as we had an Internet connection and the Wyze app. For example, when one of our moms was visiting and we had to go to work, we were able to communicate with her via two-way audio. When we noticed her in the kitchen opening all the drawers trying to find the knives, we told her where they were, even though we weren't home. Sorry for giving you a bit of a fright, Mom!
Motion Detection Zones: We set up motion detection zones with both Wyze cameras, so when they detected motion in the particular areas we specified, the cameras sent us an alert. We installed our cameras in our family room, kitchen and bedrooms. Our bedrooms house some of our more valuable items, like jewelry, so we wanted to make sure we had eyes on that. But, we didn't want to risk anyone seeing anything more private, so we made sure to create a motion zone in our bedroom where we keep our jewelry and other valuables.
Free Cloud Storage: This is a unique feature for home security cameras, as most companies charge an additional cost for cloud storage. But with Wyze, our recorded video was stored for 14 days without us having to pay a subscription or monthly fee. It is important to note, though, under the free option, we only got 12 seconds of recorded video. There is the option of Complete Motion Capture, which has continuous recording. However, that's an additional cost of $1.49 per camera per month.
Local Storage: In addition to cloud storage, there is also a local storage option with the microSD card, which holds between seven and eight days' worth of video. It is important to note, though, that the Wyze microSD card is sold separately from a Wyze device.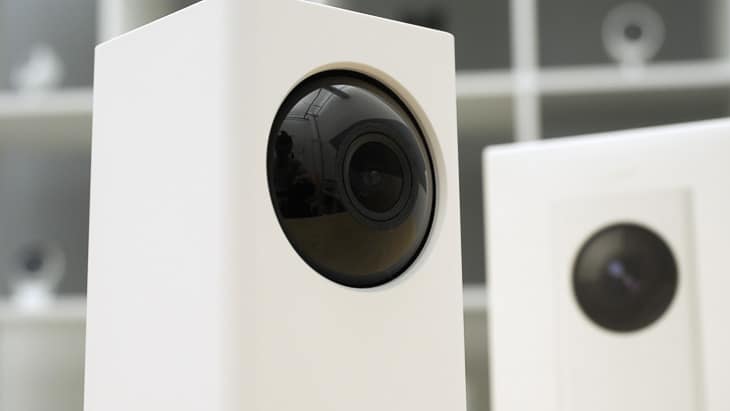 A Snapshot of Wyze Camera Options
Wyze makes a boatload of tech and smart home gadgets, but its cameras are a fan favorite. Wyze has five cameras available right now, which is a small number compared to some other brands. Lorex, for example, has a vast selection of cameras to choose from, ranging from $50 for a no-frills indoor camera up to $1,200 for a 4K Ultra HD pan-tilt-zoom outdoor camera. If you prefer more of a variety, read our full Lorex review, or skip that and go straight to our in-depth Lorex camera pricing breakdown.
While we didn't find the same variety in Wyze, as you'll see below, all of Wyze's equipment is affordable. Despite a few equipment price hikes over the years, Wyze remains more affordable than Blink security cameras, except for the Blink Mini, which costs $35; learn more in our Blink Mini review.
Here's the latest pricing on Wyze cameras:
| Camera | Price |
| --- | --- |
| Wyze Cam V3 | $35.98 |
| Wyze Cam Black V2 | $32.98 |
| Wyze Cam Pan | $37.98 |
| Wyze Cam Outdoor | $59.98 (with outdoor kit) |
| Wyze Video Doorbell and Chime | $54.98 (currently unavailable) |
You Should Know: The only cost for Wyze cameras is the upfront camera costs. There are no mandatory subscriptions or monthly fees. To get person detection and unlimited clip lengths, buy Cam Plus, which costs either $1.99 if you pay monthly or $14.99 if you pay yearly (for one camera, that is).
Here's a snapshot of Wyze's video storage options:
| Plan Components | Basic Service | Cam Plus |
| --- | --- | --- |
| Event video length | 12 seconds | Unlimited |
| Cooldown period | 5 minutes | No cooldown period |
| 2x-4x playback | No | Yes |
| Person detection | No | Yes |
| Sound-triggered alerts | Yes | Yes |
| Smoke/CO sound-triggered alerts | Yes | Yes |
| Package detection | No | Yes |
| Vehicle detection | No | Yes |
| Pet detection | No | Yes |
| Monthly cost | Free | $1.99 per month per camera (billed annually) |
A Closer Look: Wyze Cam vs. Wyze Cam Pan
Wyze cameras have undergone lots of changes since debuting the Wyze Cam V1 for a cost of $19.99 in 2017. Despite new features and a price hike, Wyze's two most popular cameras, the Wyze Cam V3 and the Wyze Cam Pan, still come in at affordable prices. And the new features are really impressive. Wyze Cam Pan has motion tracking, so we could set the camera to follow motion from the time it's detected until the motion stops automatically. And the Wyze Cam V3 now has color night vision, so our nighttime video footage was clearer than we'd ever seen from a Wyze camera.
We took a deeper look at Wyze in our review of the Wyze Cam Pan, if you're interested. For now, here are some key points that set these two cameras apart:
| Camera features | Wyze Cam V3 | Wyze Cam Pan |
| --- | --- | --- |
| Recommended use | Indoor | Indoor |
| Video resolution | 1080p HD | 1080p HD |
| Smart home integrations | Alexa, Google Assistant | Alexa, Google Assistant |
| Night vision | Infrared, color (with Starlight CMOS sensor) | Infrared |
| Connection | Wi-Fi | Wi-Fi |
| Power | Plug-in | Plug-in |
| Motion tracking | No | Yes |
| Two-way audio | Yes | Yes |
| Field of view | 130 degrees horizontal | 120 degrees horizontal (but rotates 360 degrees) |
| Price | $35.98 | $37.98 |
Smart Platform Integrations
We were happy to see that the Wyze cameras worked with Alexa, Google Assistant and IFTTT,2 which stands for If This Then That. We tend to like products that work with a variety of digital ecosystems, and the Wyze cameras definitely checked off that requirement.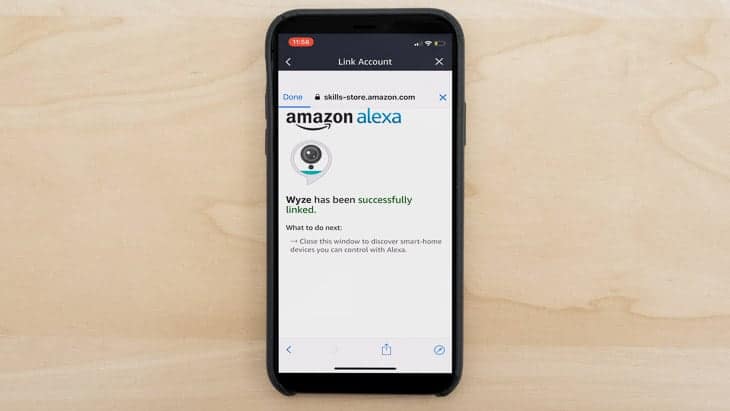 Amazon Alexa
The Wyze cameras streamed video footage to our Echo Show (featured in our Echo Show review), our Echo Spot, and our Fire TV devices, allowing us to see what was taking place on a larger screen. We said things like, "Alexa, show me the camera in the living room," and that footage would appear on our big screen. Even though we couldn't talk through Alexa, having the video stream on a larger screen made it easier for us to monitor our cameras. Unfortunately, we weren't able to use our voices to arm or disarm our cameras like we could when we reviewed Ring cameras. Amazon owns Ring, so Ring cameras are made to connect with Alexa-enabled devices. We could use commands to say, "Alexa, arm my cameras when I lock the door." While Wyze cameras couldn't quite measure up to Ring when it came to Alexa integrations, this wasn't a dealbreaker for us, for one key reason: Ring's equipment costs significantly more than Wyze's. A Ring Stick Up Camera, for example, starts at $79.99. That's still cheaper than all of Arlo's cameras and most Reolink cameras, for what it's worth, but none of them are as cheap as Wyze.
Google Assistant
We like variety and use Google products, so we tested out Wyze cameras with Google Assistant and Alexa. We found the Wyze cameras to integrate more seamlessly with our Google Nest smart displays, which you can learn more about in our Nest Hub review and Nest Hub Max review, as well as our Android phones. Unlike Alexa, with Google Assistant we could not only see our footage on a bigger screen. We could also say, "Hey Google, turn on our camera," and the camera would turn on. The same worked when we would ask to turn off our devices, making it more robust than the Alexa integration.
IFTTT
IFTTT, which stands for If This Then That, is a free way to get your apps and devices to communicate with one another. IFTTT is compatible with Wyze products, which added a layer of protection. Because the smart lights in our family room were also compatible with IFTTT, we connected those lights to our cameras. Whenever our camera detected our motion in the family room, like when we got up from the couch when watching a movie in the dark, the lights turned on automatically. This automation prevented us from running into the corner of our coffee table or knocking over our bookshelf.
Professional Monitoring Options
Wyze's monitoring works differently than traditional security systems like Brinks and ADT, which offer their own professional monitoring services with hefty monthly fees. When we tested Wyze Cams initially, there was no option to sign up for professional monitoring through Wyze, so we connected our cameras to Noonlight, a third-party service, using IFTTT. Back then, when the camera picked up a ringing smoke alarm in our tests, Noonlight sent the fire department to our house. Having the additional capability with IFTTT made us feel confident our home would be well protected even when we were gone for longer periods, like on vacation.
But in a relatively new update, Wyze has joined forces with Noonlight to offer a home monitoring plan for $5 per month with the purchase of a Wyze Sense V2 security system starter kit. This means it's no longer necessary to connect the cameras through IFTTT to access Noonlight like we did in our initial tests. The only catch here is that you have to buy a Wyze Sense basic starter kit to connect to Noonlight. Alternatively, it's still possible to connect a Wyze camera to the Noonlight app through IFTTT, if you'd rather not buy the Wyze Sense kit.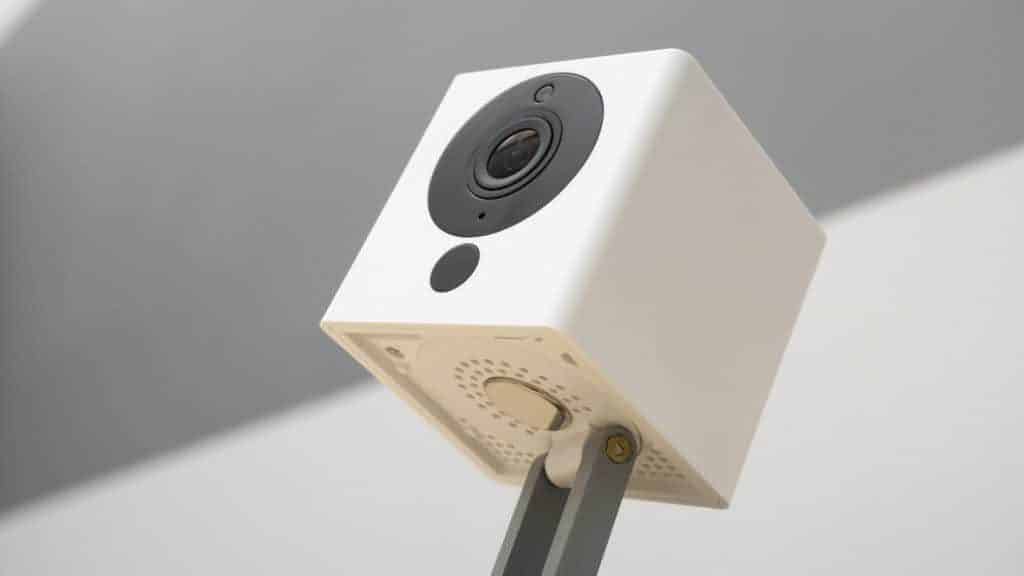 Wyze Camera Recap
Overall, Wyze delivers on its goal to provide great home security at an affordable price. In fact, Wyze is currently one of the most affordable cameras on the market. But inexpensive doesn't mean ineffective, and Wyze has top-notch features, from person detection to color night vision. Overall, Wyze cameras were best for us because they fit into the budget we had to work with, without sacrificing quality.
Frequently Asked Questions