Best Identity Theft Protection with Credit Reporting
Monitor your credit and your online identity with one simple subscription from these top services.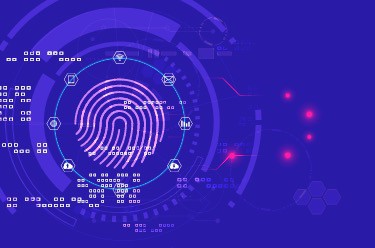 Best Credit Reporting Overall

Provides annual reports from all three major credit bureaus
Real-time credit alerts via the Identity Guard app
Monthly credit scores from TransUnion
Best Credit Reporting & Scores

Offers a VantageScore each month for credit tracking
One subscription provides credit monitoring on all your devices
Includes bank account alerts and lost wallet protection
Best Credit Reporting for Families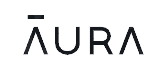 Available family plans monitor your spouse's and children's credit in addition to your own
Issues instant fraud alerts
Provides up to $1 million in credit fraud insurance
Best Credit Score Tracker

Best Value Credit Reporting

Best Credit Reporting with FICO
Credit monitoring is an important tool for preventing the hassle of ID fraud. The best identity theft protection with credit reporting gives you real-time activity alerts and frequent credit score updates from the major credit bureaus Equifax, Experian and TransUnion. These features can help you stop unauthorized loans, spending sprees in your name, and other identity theft crimes.
Along with credit monitoring and reporting, the best ID protection companies scan the dark web, monitor payday lenders, and take other proactive measures against identity fraud. If your identity is compromised they'll provide up to $1,000,000 in stolen funds replacement and will cover expenses for expert restoration of your identity and credit record.
The five companies below have the market's best identity theft protection deals with credit reporting included. Plans for individuals and families cost around $20 to $35 per month. You can choose month-by-month and yearly subscriptions with free trials.
What Features We Looked For
| | |
| --- | --- |
| Credit monitoring | Scores, reports |
| Identity monitoring | Online, public records |
| Insurance coverage maximum | $500,000-$1 million |
| Child coverage | 10 minors maximum |
Types of Credit Monitoring and Reporting
Credit reporting varies from plan to plan. Here are three important differences to keep in mind as you shop:
Besides making your credit reports available to you, the best ID theft protection companies monitor all three credit bureaus for signs of suspicious activity. They can send you alerts by phone call, text, and email right away.
Some plans provide a single-bureau credit score (i.e., from Equifax, Experian, or TransUnion). Others provide scores from two or three bureaus. Companies this year give you FICO 8 or VantageScore 3.0 scores.
The frequency of your credit score updates varies will vary from plan to plan. Monthly updates are most common with the best plans. Daily credit score updates are available too.
Best ID Protection with Credit Reporting
Detailed List of the Best ID Protection with Credit Reporting