How Much Does LifeLock Cost?
Full-service identity theft and credit monitoring
Device protection with Norton 360 antivirus
Reputation for outstanding customer service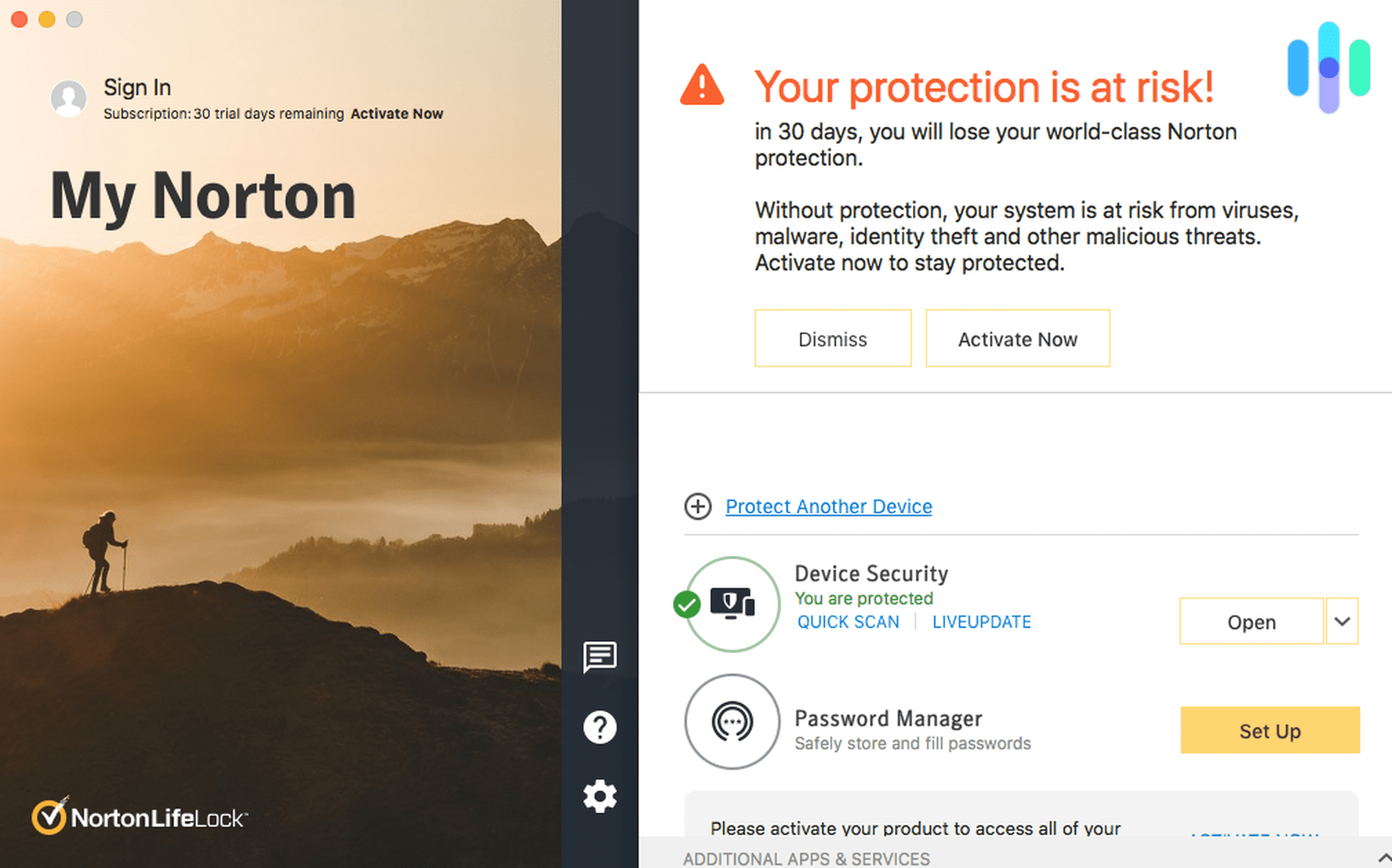 All of our content is written by humans, not robots.
Learn More
By

&

LifeLock has been a prominent name in the identity protection scene for the most part of the 21st century, but just a few years ago, it gained even more traction after merging with Norton, the antivirus brand.
Now known as NortonLifeLock, it's the best it has ever been. It combines identity protection with device protection, allowing it to not only detect identity theft, but prevent it.
On this page, our focus is on NortonLifeLock's pricing. With so many available options, NortonLifeLock's subscriptions need a separate page so you can choose the best subscription for you and your budget.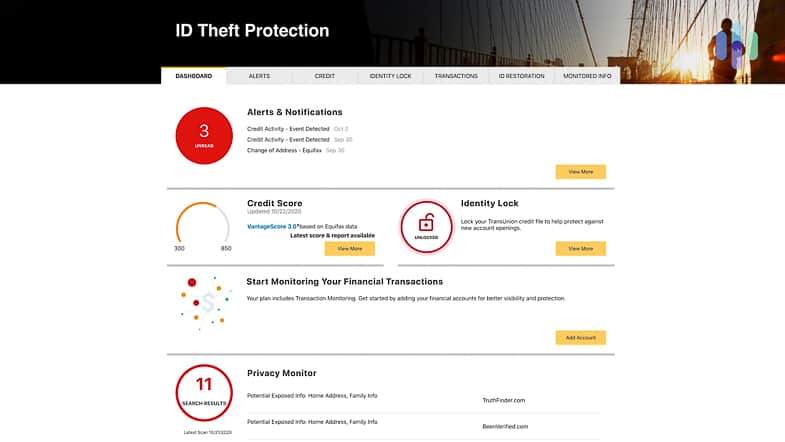 LifeLock's Subscription Options
Now, let's dive in, here's where things get a bit tricky. Although LifeLock has merged with Norton, there are still LifeLock-only plans, namely, Standard, Advantage, and Ultimate Plus. Now, if you want to take advantage of the merger, there are Norton 360 plus LifeLock plans available, which bundle Norton 360 antivirus with LifeLock Select, Advantage, and Ultimate Plus. As far as we can tell, LifeLock Select is similar to Standard. The only difference is that Select provides monthly credit score reports from one credit bureau, whereas Standard only monitors credit scores and reports.
With that quick overview, here's a look at LifeLock's pricing.
| Pricing | LifeLock Standard | LifeLock Select | LifeLock Advantage | LifeLock Ultimate Plus |
| --- | --- | --- | --- | --- |
| Monthly price | $8.99 | $9.99 | $17.99 | $23.99 |
| Can it be bundled with Norton 360? | No | Yes | Yes | Yes |
| Monthly price with Norton 360 | n/a | $9.99 | $19.99 | $29.99 |
| Yearly price with Norton 360 | n/a | $99.48 | $191.88 | $299.88 |
In case it isn't obvious yet, we like the LifeLock and Norton 360 bundlings. Yes, NortonLifeLock might be using these bundles to get customers to use more of their products, but it really makes sense to bundle these two types of services together. After all, cybercriminals can use malware to infect users' devices and steal important information stored on those devices. Using antivirus software alongside LifeLock gives you a proactive means of preventing identity theft yourself. Additionally, a 2013 study showed that of more than three million smartphone thefts, nearly 10% led to identity theft.1
Note: The buying process on the LifeLock site is a little clunky; in fact, every time you try to buy directly from LifeLock you're redirected to Norton to complete your purchase.
Another thing we really liked was LifeLock's deals, including LifeLock's Black Friday offers and low introductory pricing. Some comparable services offer a free trial month, but don't provide discounted service for those willing to sign up for a full year; IDShield pricing fits this mold, for example. A plan from IdentityIQ, on the other hand, skips the free trials and offers discounts of around $5 per month to annual subscribers.
In addition to discounted first-year pricing, LifeLock's free trial period lasts for 30 days, with the option to cancel service with a 60-day money-back guarantee. Of course, the prices after the first year jump pretty substantially, with their most robust service running $34.99 per month.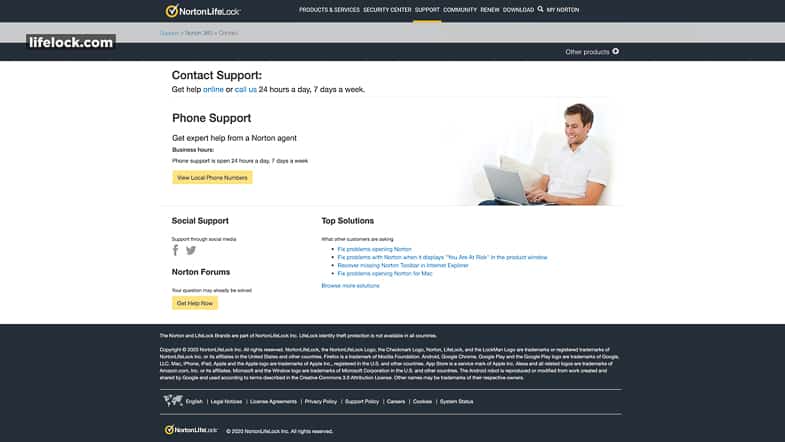 LifeLock Features
With pricing out of the way, let's jump to what these plans offer.
LifeLock Standard
LifeLock Select
LifeLock Advantage
LifeLock Ultimate Plus
Identity Theft Protection Benefits
24/7 Live Member Support
No
No
Yes
Yes- Priority
401K and Investment Account Activity Alerts
No
No
No
Yes
Alerts on Crimes Committed in your Name
No
No
Yes
Yes
Bank Account Takeover Alerts
No
No
No
Yes
Checking and Savings Account Application Alerts
No
No
No
Yes
Dark Web Monitoring
Yes
Yes
Yes
Yes
Data Breach Notifications
Yes
Yes
Yes
Yes
Fictitious Identity Monitoring
No
No
Yes
Yes
File-Sharing Network Searches
No
No
No
Yes
Home Title Monitoring
No
No
No
Yes
ID Verificiation Monitoring
No
No
Yes
Yes
LifeLock Privacy Monitor
Yes
Yes
Yes
Yes
Lost Wallet Protection
Yes
Yes
Yes
Yes
Number of Monthly Credit Scores and Reports
0
1
1
3
Sex Offender Registry Reports
No
No
No
Yes
SSN and Credit Alerts
Yes
Yes
Yes
Yes
USPS Address Change Verification
Yes
Yes
Yes
Yes
Reimbursement and Restoration Benefits
Maximum Coverage for Lawyers and Experts
$1,000,000
$1,000,000
$1,000,000
$1,000,000
Maximum Personal Expense Compensation
$25,000
$25,000
$100,000
$1,000,000
Maximum Stolen Funds Reimbursement
$25,000
$25,000
$100,000
$1,000,000
U.S Based Restoration
Team
Specialists
Specialists
Specialists
Device Security Benefits for Norton 360 Bundles
Ad-Tracker Blocker
No
No
Yes
Yes
Amount of PC Cloud Backup (in GB)
0
100
250
500
Anonymous Browsing
No
No
Yes
Yes
Number of devices Covered by VPNs
0
5
10
Unlimited
Number of PAs, Macs, mobile devices and tablets covered
0
5
10
Unlimited
Parental Controls
No
Yes
Yes
Yes
PC SafeCam
No
Yes
Yes
Yes
Virus Protection
No
Yes
Yes
Yes
As you can see, the difference between the Standard LifeLock plan and the Ultimate Plus plan is monumental, yet there are some universal services offered in all plans that can be the difference to protecting your identity or getting you the help you need if your identity is compromised.
While we'll break down the features in more detail later, some of the big pluses to LifeLock's offering that are consistent throughout all the plans are their Million Dollar Protection Package, which purports to cover the cost of lawyers and experts up to a million dollars, stolen wallets, USPS address change verifications, dark web monitoring, data breach notifications, identity and Social Security number alerts, and more.
The Standard LifeLock plan as advertised, while not nearly as extensive as the other plans, does offer great value at its given price point. However, we'd recommend taking advantage of the Norton 360 with LifeLock Select plan, since the company is really pushing the merger and giving customers the perks of the service at almost the same introductory price. For those looking for a plan with complete coverage, the Ultimate Plus plan really does offer everything we've come to expect from a total identity protection and monitoring service.
| Lifelock plans | First-year price per month |
| --- | --- |
| Standard | $8.99 |
| Select | $9.99 |
| Advantage | $17.99 |
| Ultimate Plus | $23.99 |
LifeLock Family Plans
In addition to its individual plans, NortonLifeLock offers family plans. Quick note here: All NortonLifeLock family plans are bundled with Norton 360. They also offer the same features as their individual plan counterparts; the only difference is the number of people covered.
There are two types of family plans: the family plan for adults and the family plan for adults with kids. Both cover two adults, but the latter includes protection for up to five children. Here's how the pricing breaks down.
| | Norton 360 with LifeLock Select | Norton 360 with LifeLock Advantage | Norton 360 with LifeLock Ultimate Plus |
| --- | --- | --- | --- |
| Family plan (monthly price) | $15.99 | $29.99 | $41.99 |
| Family plan with kids (monthly price) | $22.99 | $36.99 | $48.99 |
| Family plan (yearly price) | $158.88 | $299.88 | $419.88 |
| Family plan with kids (yearly price) | $227.88 | $371.88 | $491.88 |
A Bit About LifeLock's Questionable History
As we mentioned earlier, LifeLock does have a bit of a sordid history, and it might be best to clear the air before we go any further.
One of the major complaints and points of caution surrounding LifeLock is how they handle privacy and advertising. In 2010, the company had to pay the FTC (Federal Trade Commission) $11 million dollars, in part because they made false claims regarding data security with the FTC concluding that the company's system was vulnerable. This vulnerability was further demonstrated in 2018, when a bug exposed millions of customer email addresses.2
LifeLock's major claim to infamy, however, stems from an arrogant and ill-advised advertising campaign that involved displaying their company's CEO's Social Security number asking for criminals to steal his identity. The plan backfired, his identity was stolen multiple times, and it exposed LifeLock's claims as a complete identity protection service to be fraudulent. Five years after the stunt, LifeLock still hadn't softened their claims, and had to pay out $100 million to their customers for continued false advertising. In short, between data security and false claims, LifeLock is not the most trustworthy company when it comes to protecting customers' data.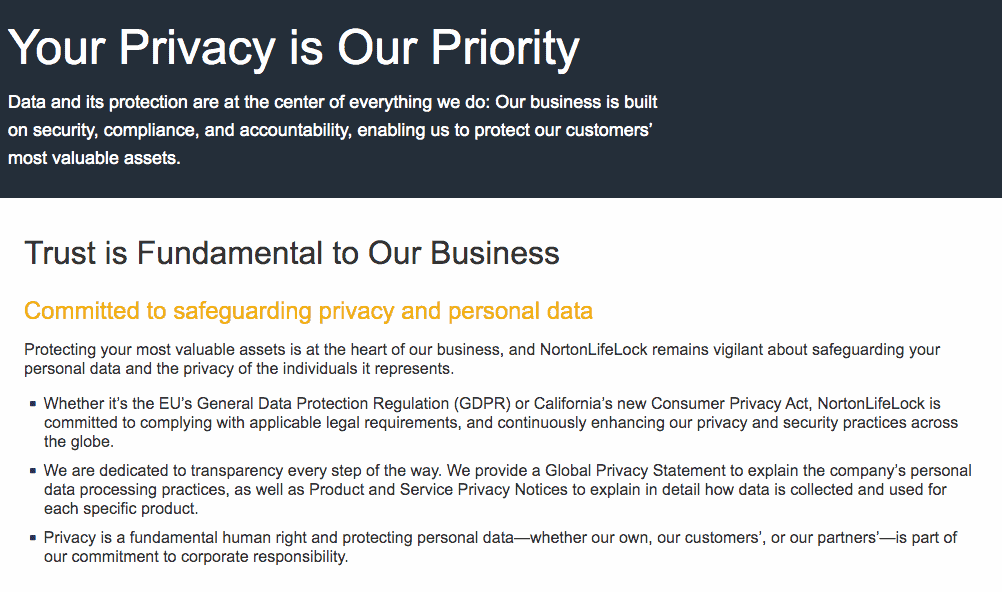 Standout Features
Though there are certainly some things about LifeLock as a company that gives us pause, there is a lot to like about their service, especially the more robust features included with the Ultimate Plus plan. For the purposes of this standout features section, however, we're just going to look at some of the things we liked most about LifeLock's service generally.
Free Trial— With all of LifeLock's plans, there is a 30-day free trial which enabled us to test the service to make sure it suited our needs before making a long-term commitment.
Million Dollar Protection™ Package— LifeLock offers three tiers of insurance on their identity theft protection. The lowest plan includes $25,000 in both stolen funds reimbursement and personal expense compensation, the median Advantage plan bumps that number up to $100,000, and the Ultimate plan maxes those numbers out at $1 million. All three plans offer up to $1 million in coverage for lawyers and experts should we need that resource in fighting an identity theft case, the standard across the industry.
Device Protection— Because of the Norton 360 tie-in, LifeLock offers device protection for a minimum of five PCs, tablets and smartphones. This service includes virus protection, secure VPNs, PC cloud backup at a minimum capacity of 100 GB, anonymous browsing, ad blocking services, parental controls, and more.
Digging a Little Deeper Into LifeLock's Service
The three main Norton 360 with LifeLock plans, Select, Advantage, and Ultimate, offered increasing levels of identity and device protection. Let's break down those features to see what we're really getting for our money.
Norton 360 Device Security— All plans included Norton 360 device security, which could help detect and quarantine threats to our computer, tablet or smartphone. The Select plan covered five devices, Advantage covered ten, and the Ultimate plan covered an unlimited number of devices.
Additional Device Services— For the same number of devices included with the previous point, LifeLock also offered VPNs to help cloak our identity online. The plans also offered secure cloud backup at a capacity of 100 GB, 250 GB, and unlimited storage for the three plans. There were also other digital security features like an ad tracker blocker, parental controls, anonymous browsing, and PC SafeCam, which blocked our computer's camera from being accessed by outside users.
Note: While the Ultimate plan does include these features for unlimited devices, they mean personal devices. Trying to apply the Ultimate plan to a thousand office computers, for example, doesn't count. If you're interested in outfitting an entire office with these security protections, we'd recommend contacting the company as they have small business and enterprise-level solutions available.
Identity and Social Security Number Alerts— All of LifeLock's plans offered this alert service as a baseline, trawling the Internet for our personal identifying information and alerting us if it showed up anywhere where it may be compromised. One thing we liked about LifeLock was the ability to add extra identifying personal information within the service's dashboard, which gave them more information to look for as they scanned for potential threats.
Credit Monitoring— LifeLock monitored our credit score for any changes. The Select and Advantage plans looked at Equifax, while the Ultimate plan additionally included Experian and TransUnion.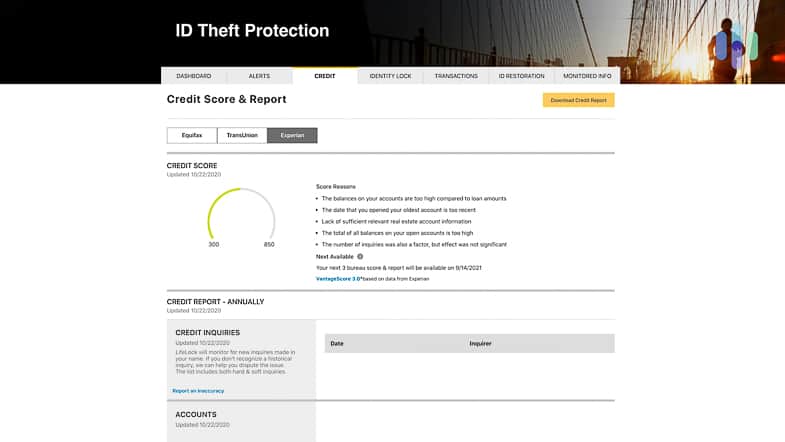 USPS Address Change Verification— If our address was changed without our knowledge or consent, LifeLock would let us know.
Lost Wallet Protection— With all plans, if our wallet was lost or stolen, we could contact LifeLock and they'd walk us through canceling credit cards and replacing any other identifying documents we may have had in our wallet.
24/7 Live Member Support— LifeLock offers all of its customers live support from one of their operators, which can be a great source of comfort in an identity theft crisis. Ultimate plan members are given priority for support. We did find their customer support to be generally responsive and helpful, especially in a crisis.
Dark Web Monitoring— All of the plans include dark web monitoring, which scanned the dark web (a notorious source for sharing and selling stolen identifying information)

3

to see if our personal information appeared there.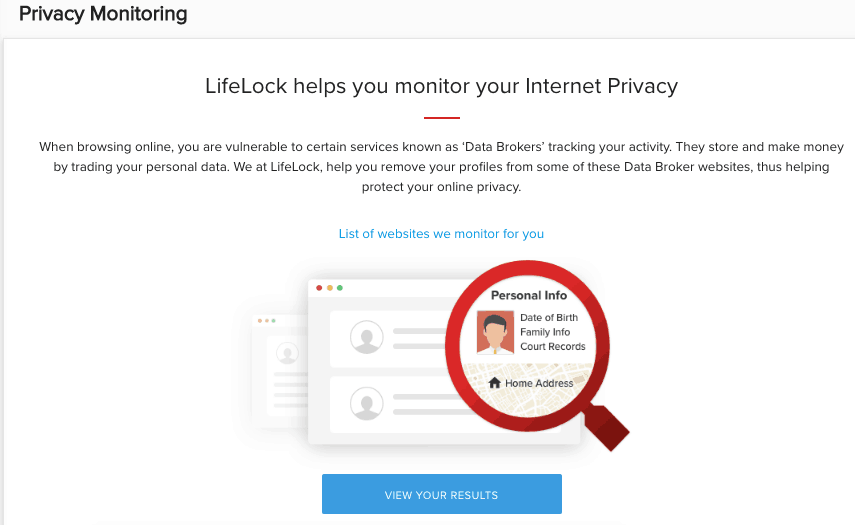 LifeLock Privacy Monitor— As a company with a sordid past when it comes to customer data governance, including FTC lawsuits,

4

their Privacy Monitor service is a nice addition to all of their plans. The service allowed us to identify and remove ourselves from "people-search websites and Internet-based advertising companies".
ID Verification Monitoring and Data Breach Notifications— For all plans, LifeLock offered ID verification monitoring and data breach notifications to alert us if our personal information was digitally compromised.
All of these services are available for the three Norton 360 with LifeLock plans. The Advantage and Ultimate plans have a number of additional features that are too much to cover here but include more robust, specialized identity protections for criminal and financial services. For example, the Ultimate plan includes 401(k) and investment account alerts as well as alerts on crimes committed in our name.
LifeLock's Return and Cancellation Terms
One of the things we like most about LifeLock is their confidence in their service; they really want to get you in the door with their plans and hope you stick around from there. LifeLock offers a free 30-day trial on all of their plans, which can be canceled within 30 days without incurring a charge. The cancellation process is relatively easy and can be done online or over the phone.
Quick Tip: To sign up for a free trial, you need to enter your payment information. If you fail to cancel the subscription before the 30-day trial is over, you'll be automatically billed after 30 days.
The company offers a 60-day money-back guarantee, which enables dissatisfied customers to get a full refund if they cancel their service within that 60-day window. Again, the cancellation process can be done online or over the phone, though we'd recommend doing it over the phone in the case of a refund to make sure the company has it documented properly.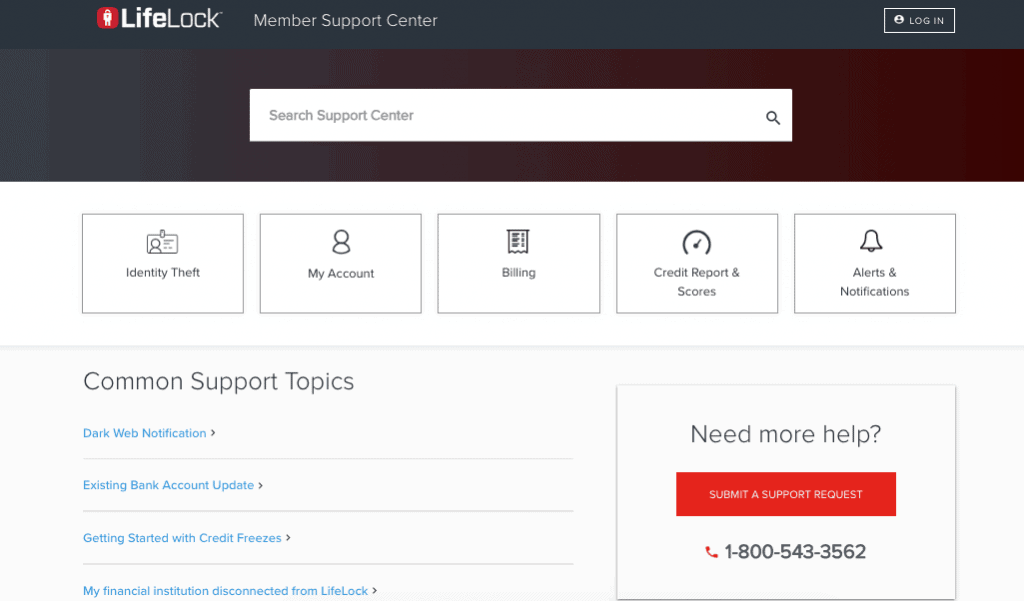 Can LifeLock stand toe-to-toe with other brands? Find out below.
We tested LifeLock and compared it side-by-side with other brands to give you the full picture.
Recapping LifeLock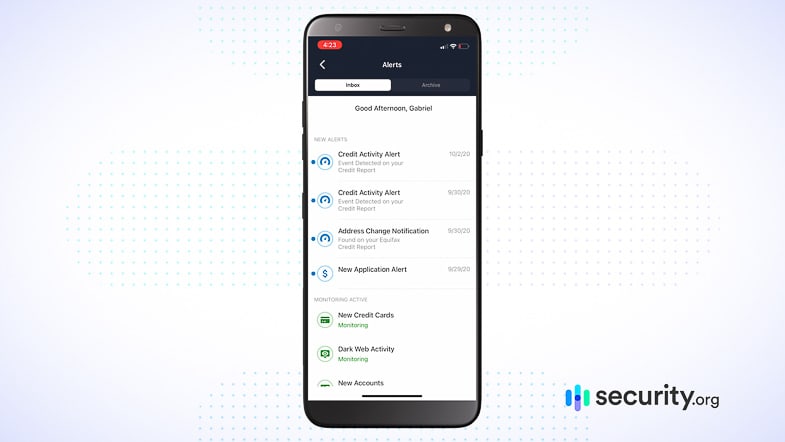 The truth is, LifeLock still hasn't really sorted out their service since merging with Norton, which is frustrating given the number of features they offer and the overall quality of their protection. The company provides a large list of features for a reasonable price within the industry, yet the buying process and the products themselves suffer from a lack of uniformity in the wake of the merger, and the company's overall trustworthiness is a little suspect given their past history of false advertising and data insecurity. Hopefully, in time, the company will focus its product to avoid confusion and offer the best service possible.