Best Identity Theft Protection with Fraud Detection
Get alerts sent straight to your phone whenever your credentials are found in court records or other criminal activity areas.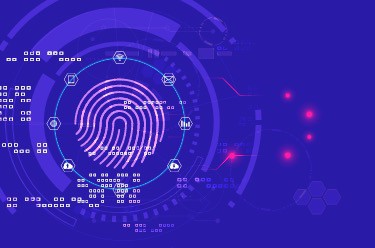 2,500+ research hours
50 plans reviewed
100+ passwords detected
25+ fraud alerts received
6 recommended plans
Best Credit Card Fraud Detection Overall

Provides real-time alerts from all three major credit bureaus
Offers credit fraud detection that covers the whole family
Utilizes IBM Watson's artificial intelligence to protect you from fraud
Best Credit Card Activity Alerts

Monthly credit reports from Equifax let you monitor your own credit
Mobile app makes it easy to respond to alerts no matter where you might be
Up to $1 million in credit fraud protection
Best Fraud Detection App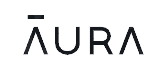 Highly-rated app provides constant updates on the state of your credit
Password manager and VPN offer an extra layer of fraud protection
Offers fraud detection for every member of your family
Best Credit Card Monitoring

Best Value Credit Card Fraud Detection

Best Credit Card Fraud Assistance

How common is credit card fraud? For 2018 the US Federal Trade Commission reported more than 150,000 cases of identity fraud involving established or brand-new credit card accounts. Collectively the victims were charged billions in unauthorized funds! Also in 2018 the "private" data about roughly 150 million Americans was detected in database breaches. This information, which includes SSNs and more, could be sold on the dark web anytime.
Identity fraud is common enough that getting identity theft protection makes good sense. A low-priced subscription can easily pay for itself, as the best plans 1) help prevent and minimize damage, and 2) include $1,000,000 no-deductible insurance policies to cover stolen funds and pay for expertly managed identity restoration.
Here we share the best ID theft protection companies that can alert you to suspicious data from all three major credit bureaus. Click a name to jump ahead, or read straight through to learn how people steal credit card numbers.
Types of Fraud Covered
| | |
| --- | --- |
| Credit card | Yes |
| Insurance | Yes |
| Medical | Yes |
| Tax | Yes |
Along with credit card fraud detection, the best identity theft protection plans can help you recover from ID fraud with minimal hassle. They'll replace your stolen funds and assign experts to restore your name. Their work can save you hundreds of hours! Here's a list of the companies featured in plans above:
Best Identity Theft Protection with Credit Card Fraud Detection
How Criminals Get Credit Card Numbers
Criminals fraudulently use more than 150,000 US-based credit card accounts in a typical year. Sometimes fraud results from old-fashioned pickpocketing or someone using a lost card, but fraudsters can be terribly clever. Here are some ways they might obtain your credit card account number.
Account Takeover
A credit card account takeover involves a criminal using your personal information, such as your home address and mother's maiden name, to  convince your credit card company that they are you. The person then claims that your card has been lost or stolen, and/or that you've changed addresses. This prompts the card issuer to mail a new card. The criminal then receives your card at a new address or manages to intercept your mail delivery.
Fraudulent Credit Card Applications
A person who has your "private" information can apply for credit in your name. Even if the application is denied, it can hurt your credit score! The theft protection plans outlined below can send real-time alerts and help you maintain and improve the credit score you've earned.
Counterfeit Cards
An identity thief can manufacture counterfeit copies of your credit card after getting the number on the dark web or elsewhere. Chip-and-PIN technology in many new credit cards helps reduce this sort of credit card fraud, but new card technology can be copied too.
Card-Not-Present Fraud
This type of credit card fraud doesn't require a physical card. With card-not-present fraud, a criminal with your card information can drain your resources by making online purchases or placing orders through the mail. This kind of fraud is on the rise as credit card chips are making point-of-sale fraud more difficult.
The companies below can help keep your accounts safe. They scan the dark web for stolen card numbers, send credit bureau alerts, show your real-time credit scores, and take other proactive measures for subscribers. They also provide generous insurance policies for stolen funds and can expertly manage identity restoration.
Detailed List of the Best Identity Theft Protection with Credit Card Fraud Detection