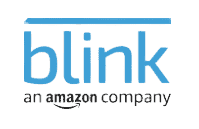 Blink Security Camera October Prime Day Deals for 2023
No long-term contracts
Impressive two-year battery life
Affordable home security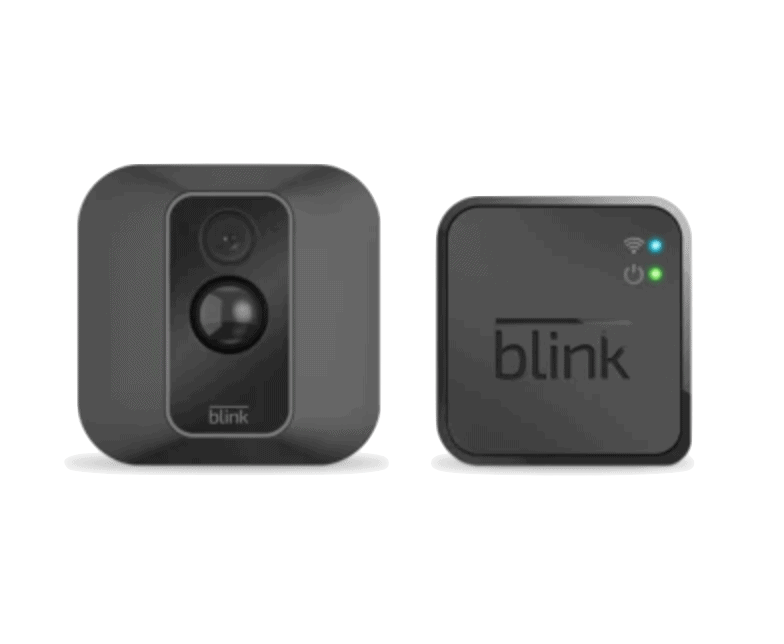 All of our content is written by humans, not robots.
Learn More
By

&

Last Updated
Sep 27, 2023
Every year, Prime members from all corners of the globe eagerly anticipate the arrival of Amazon's Prime Day sale. And without fail, Amazon continues to surpass all expectations, making each Prime Day bigger and better than the last.
More than that, though, Amazon seems to be starting a new sales tradition. Last year, they hosted the first-of-its-kind October Prime Day, formally known as the Prime Early Access Sale. This year, the e-tailer is back at it with another Prime-exclusive October sale: The Prime Big Deal Days sale, set for October 10 and 11.
We all know what that means for our favorite little Amazon security camera brand Blink. As it stands, Blink has a special place in the upcoming sale, which is good news for all Blink shoppers.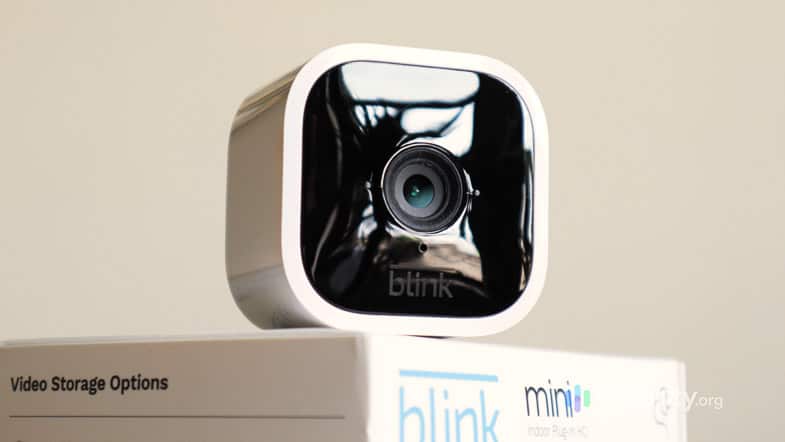 Blink Invite-Only Deals: Prime Big Deal Days 2023
The Prime Big Deal Days sale hasn't even started yet, but we already know of one special offer from Blink. This is one you shouldn't miss: 60-percent off the Blink Outdoor 3 system that includes three cameras and a Sync Module 2. Normally, this package sells for $249.99, but by the start of the Big Deal Days sale, you'll be able to buy it for $99.99 (the retail price of one Blink Outdoor 3).
That is indeed a good deal, but there is one catch. Blink is one of Amazon's best-selling products. It usually sells out fast, especially with how much the retailer discounts it. To be able to shop for the camera, you need to get into an invite list. To do that, you'll need to be a Prime member and to request an invite through the Amazon Prime Big Deal Days page. That's more steps than usual, but being on the list gives you first dibs on the deal.
Other Ways You Can Save
That invite-only offer is just one item of what we suspect is going to be a long list of Blink discounts that will become available by the start of the Prime Big Deal Days sale. As usual, Amazon is tight-lipped on the majority of the upcoming special deals. All we can do for now is anticipate and set our expectations based on what we saw from previous Prime-exclusive sales, particularly the Prime Day 2023 sale that took place in July.
To make things simple, we categorized the deals based on whether they include individual cameras or they are a part of a multi-camera bundle.
Individual Cameras
Almost every single Blink camera went on sale during Prime Day July, with deep discounts up to 60-percent off.
| Blink security cameras | Sale price | Discounted amount |
| --- | --- | --- |
| Blink Mini | $17.50 | 50% |
| Blink Mini Pan-Tilt | $29.99 | 50% |
| Blink Indoor | $31.99 | 60% |
| Blink Outdoor | $49.99 | 50% |
| Blink Wired Floodlight | $49.99 | 50% |
| Blink Floodlight Camera (wireless) | $74.99 | 46% |
Just a word of advice, through: Prepare a shopping list. Blink cameras usually sell out fast. In July, stocks for the Blink Outdoor and Blink Mini were already running low when we checked them on the second day of the event. If you can, place your order within the first few hours of the sale to ensure stock availability.
Multi-Camera Bundles
More discounts were up for grabs during the July sale for those looking to buy multiple Blink cameras, either two or more of the same type or different models purchased together as a bundle.
| Bundle security equipment | Discount | Prime Day 2023 bundle price |
| --- | --- | --- |
| 2 Blink Minis | 48% off | $33.99 |
| 2 Blink Outdoors + Sync Module | 56% off | $79.99 |
| 3 Blink Outdoors + Sync Module | 58% off | $104.99 |
| 5 Blink Outdoors + Sync Module | 58% off | $158.99 |
| Blink Mini + Blink Outdoor + Blink Video Doorbell + Sync Module | 50% off | $109.98 |
| 2 Blink Outdoors + 2 Blink Indoors + Sync Module | 31% off | $219.97 |
| Wired Floodlight Camera + Blink Video Doorbell | 50% off | $79.88 |
| Blink Video Doorbell + Blink Outdoor + Sync Module | 57% off | $79.98 |
Blink bundles represent significant savings even outside Prime Day, but during Prime Day, the savings balloon up to almost 60-percent, as you can see above. Blink is a home security brand that specializes in security cameras, so if you're looking to commit to Blink and use its products to protect your home, Prime-exclusive sales are usually a good time to buy multiple Blink cameras.
Not sure which Blink camera to buy? Check out our Blink camera review for a refresher course of each Blink camera. And when you're out hunting for deals, check out Blink's normal-day pricing below to compare how much you can potentially save.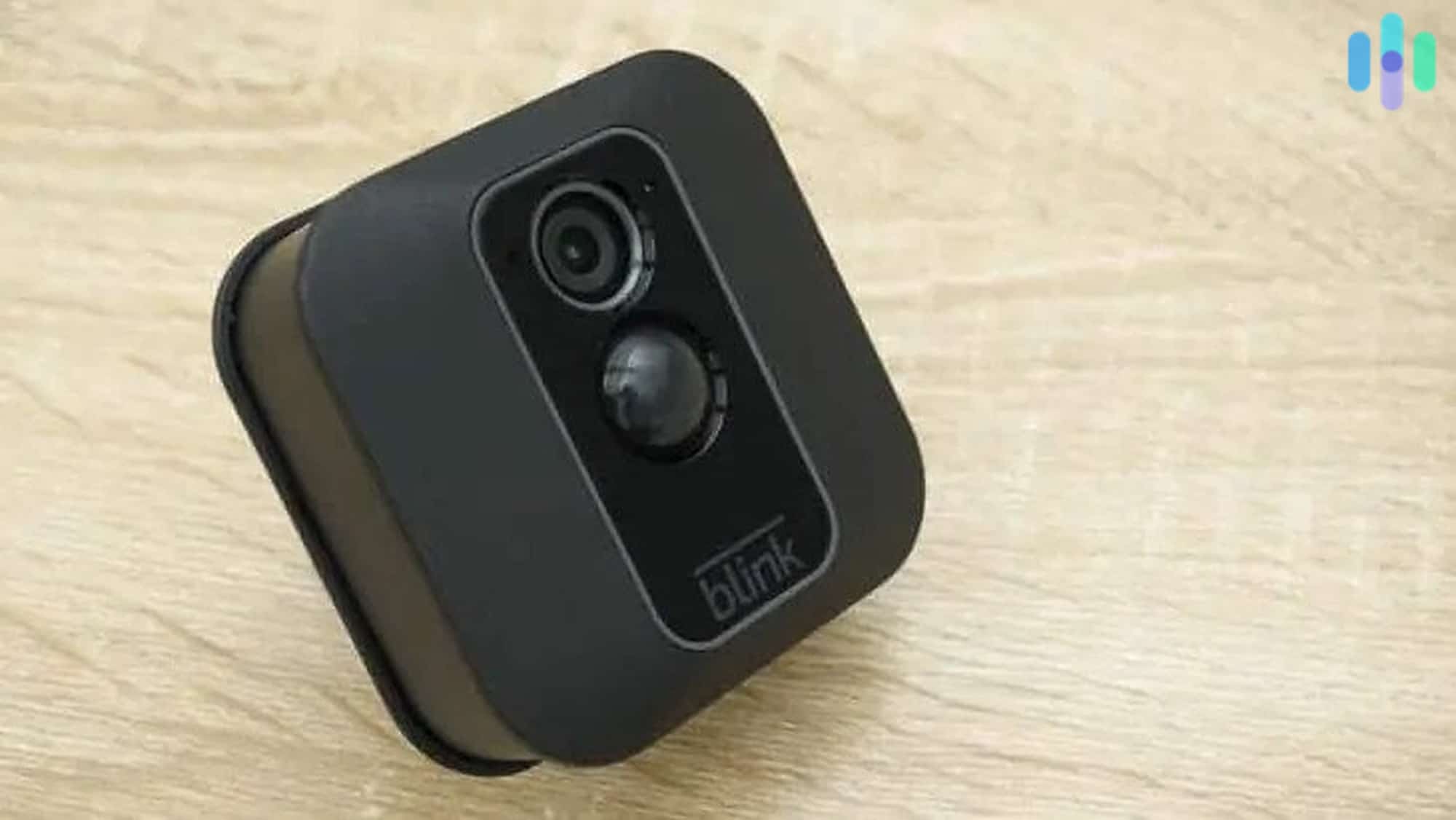 Pricing
Blink is known for being affordable, which ironically, makes it harder to discern a good deal. A 20 percent discount sounds like a good deal, for example, but it translates to only a $7 savings when applied to the $34.99 Blink Mini. So it's best to know Blink's regular pricing as a reference point when comparing how much you're saving.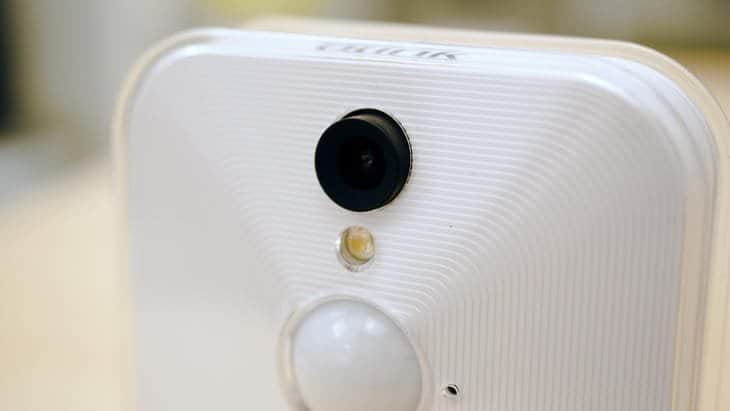 Cameras and Packages
You might have heard of Wyze Cam, the sub-$30 camera that instantly went viral after its initial release. The Blink Mini, Blink's cheapest camera, is its closest competitor. At $34.99, it costs only a few dollars more than the Wyze Cam, and it boasts a sleeker and more modern design than the cube-shaped camera. (Check our Wyze Cam review to see what we mean.) In terms of features, you're getting the same functionalities from either cameras: 1080p resolution, infrared night vision, two-way audio, and integrations with Alexa.
The Blink Mini becomes even more affordable if you buy multiple cameras. You'll save $5 by buying two Blink Minis, cutting the bundle price down to $64.99. The same is true for the other Blink cameras. The Blink Indoor, a battery-powered indoor camera with a two-year battery life, costs $79.99, but a bundle of two Blink Indoors costs $139.99, a $20 discount. Here's a more complete price list.
| Number of Cameras | Blink Mini | Blink Indoor | Blink Outdoor | Blink Outdoor 4 | Blink Floodlight | Blink Video Doorbell |
| --- | --- | --- | --- | --- | --- | --- |
| 1 | $34.99 | $79.99 | $99.99 | $119.99 | $139.98 | $49.99 |
| 2 | $64.99 | $139.99 | $179.99 | $199.99 | $209.98 | n/a |
| 3 | $84.99 | $189.99 | $249.99 | $269.99 | $279.98 | n/a |
Note: The only Blink camera that doesn't require a Sync Module is the Blink Mini.
Save More With Bundles
Aside from multi-camera bundles, you can save more by bundling Blink cameras with Echo devices. Amazon owns the Blink company, and as such, Blink cameras work well with Amazon's Alexa voice assistant. By pairing Blink cameras with an Echo smart display, you can unlock features like hands-free streaming and playback.
Unlike last year, though, we're not seeing a lot of Blink and Alexa bundles. So far, the only such bundles we found include the Blink Mini and bundled with Alexa smart displays and speakers, and there are no significant additional savings there. The bundle prices are basically the discounted price of the Alexa device plus $17.50 (discounted price of the Blink Mini).
For comparison's sake, here are some of the bundles from last year, which reflect discounts of up to 60-percent.
| Blink Camera | Bundled Device | Price |
| --- | --- | --- |
| Blink Outdoor 2-pack | Echo Show 5 | $109.99 |
| Blink Outdoor 3-pack | Echo Show 5 | $134.99 |
| Blink Outdoor 5-pack | Echo Show 5 | $199.99 |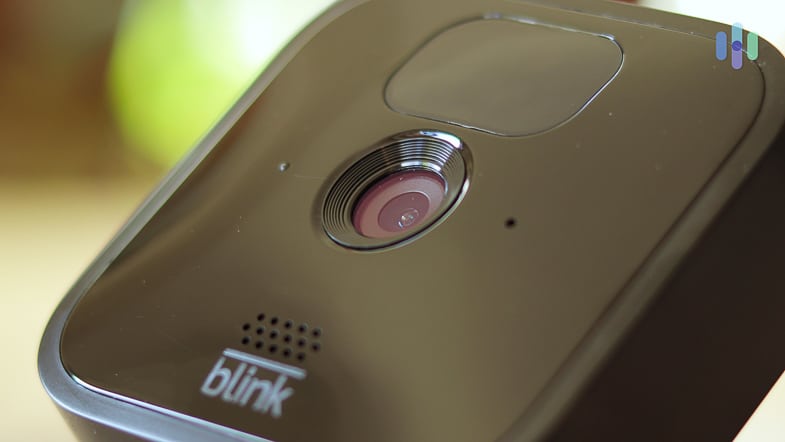 Blink Behind The Scenes
Blink is a company that flies beneath the radar, especially when it's compared to Amazon's other smart home company Ring, often the subject of privacy and surveillance scandals. So, we wanted to learn a little bit more about the company behind the cameras. Blink began its life in 2009 as Immedia Semiconductor Inc in Andover, Massachusetts, raising $800,000 from a Kickstarter campaign five years later. But it wasn't until 2017 that Amazon bought the company for an undisclosed amount.1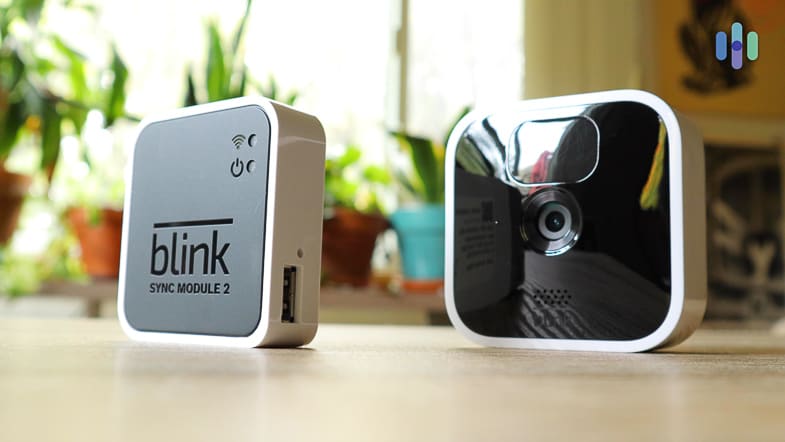 So far, Blink has been relatively scandal-free, save for a security breach in 2019. However, Amazon released patches for this vulnerability quickly and had its users update their firmware ASAP. Since data breaches are pretty common, Blink still has a fine reputation when it comes to privacy and security.
Conclusion
You don't want to miss Amazon's Prime Big Deal Days 2023 sale, especially if you're looking for security cameras to protect your home. Blink, alongside its sister company Ring, offers some of the best security camera deals you'll find during the sale.
To learn more about home security, read our home security buyer's guide. Security cameras are just a piece of the puzzle; there are also motion sensors, door/window sensors, glass break sensors, panic buttons, keypads, and other devices to choose from, so get started on securing your smart home today.