IPVanish Review
Watch ESPN, HBO, NBC Sports, and other streaming services with IPVanish.
What We Like
Strong encryption: Uses the industry standard.
Unlimited simultaneous connections: Go ahead! Connect your laptop, iPhone, tablet, router, etc.
Great download speed. It doesn't slow your internet down too much.
What We Don't Like
Under 5 Eyes surveillance. Since IPVanish is a U.S. based company, they are under 5 Eyes jurisdiction.
Only some servers work with Netflix. You might not be able to access some of your favorite shows and movies.
Speeds on Windows: IPVanish performed slower in our Windows test than in our Mac test.
Bottom Line
We connected 10 devices to IPVanish at a time, encrypting our web traffic on all of our laptops, phones, and tablets. We could even torrent movies and TV shows while using IPVanish, a benefit for cinephiles far and wide.
When it comes to surfing the Internet nowadays, protecting personal information is becoming more and more of a priority.
This is why, when I'm using public Wi-Fi, traveling, or simply hopping onto the web to access sensitive data, I choose to use a VPN service. A virtual private network (VPN for short) connects users to a private server and encrypts their data so they can, supposedly, access the internet without worrying about their info being tracked or logged.
Now there are a lot of VPN services out there and not all of them are the same when it comes to performance, protection, and overall features. Some may fit your needs and others may not…
So I'm here to determine which VPN could be a good fit for you.
In this article, specifically, I'm going to take a look at IPVanish VPN and see how it stacks up against the best services out there.
Features
Zero log policy
Kill Switch
Yes
Split Tunneling
Yes
Netflix
Only Some U.S. Servers
IP Addresses
Anonymous, Dynamic
Editor's Rating
Access to ESPN, HBO, MLB TV, NBC Sports, and other streaming services
Dynamic IP addresses
Unlimited server switches and devices per subscription
IPVanish's Competition: What It's Up Against
First, we need to set the standard to which we can compare IPVanish. Below are our top three picks, all of which offer affordable subscriptions (as low as $2.19 monthly), the trifecta of standard VPN features (kill switch, multihop, split tunneling), impressive encryption, and useful extras like malware and ad blocking. Check out these top VPN options below: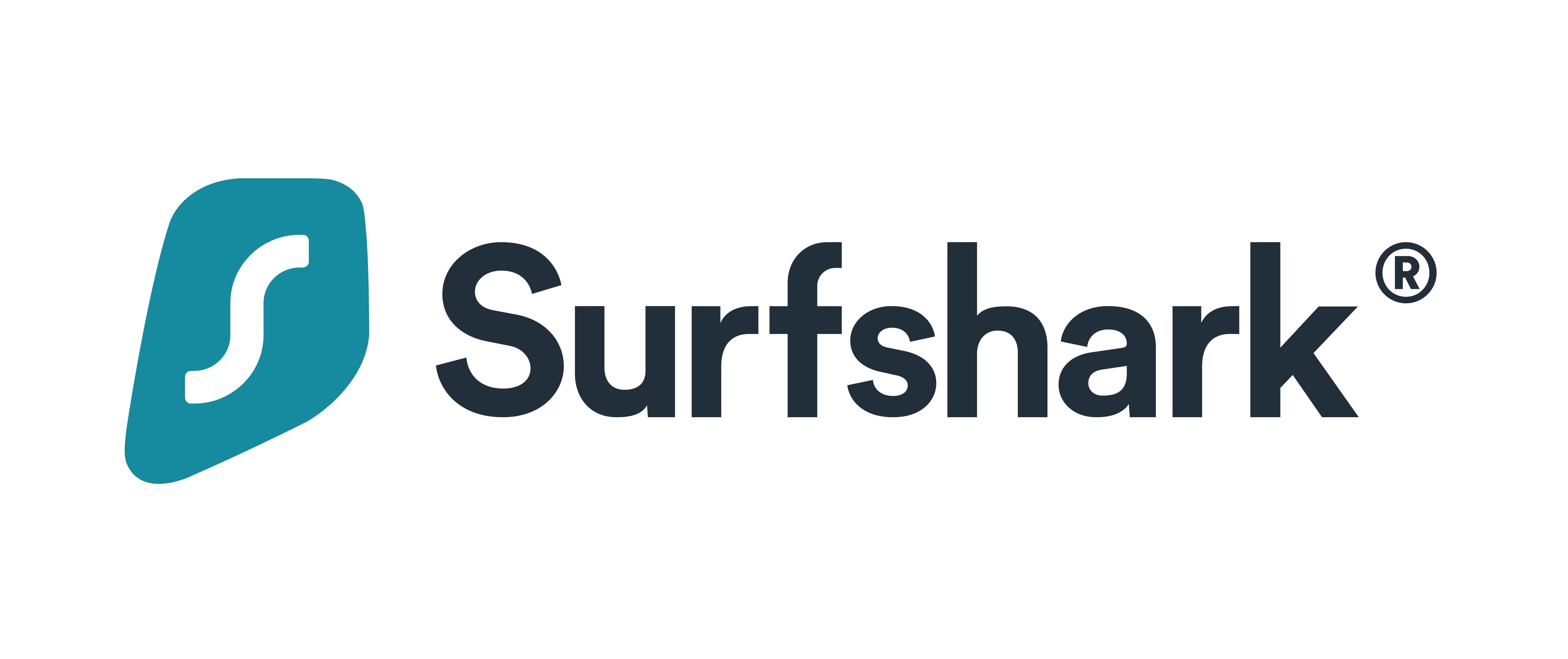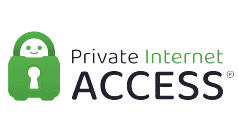 About IPVanish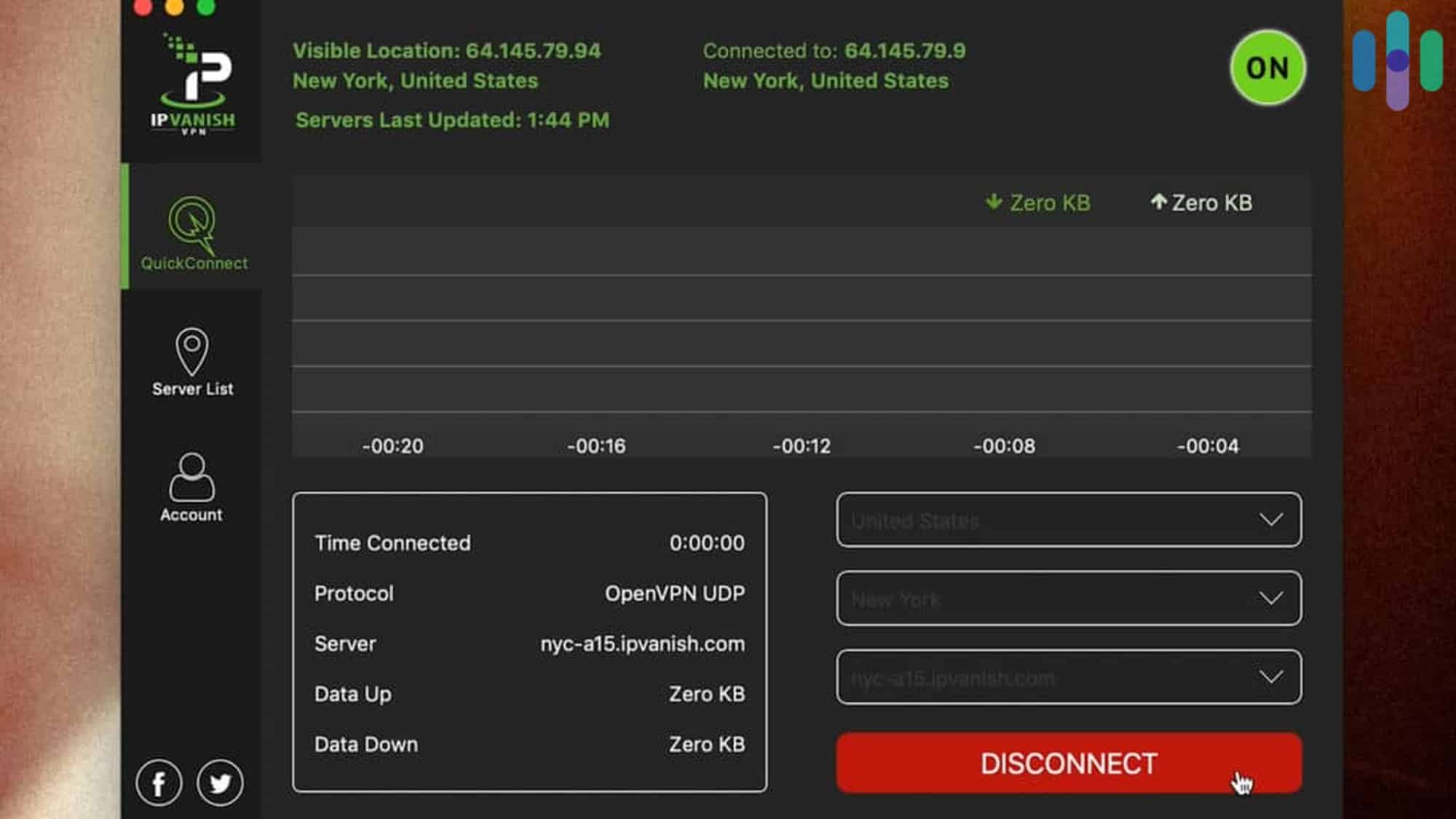 IPVanish was founded in Orlando, Florida by Mudhook Media Inc. (a subsidiary of Highwinds Network Group) in 2012. They claim to be the fastest VPN with "the most secure connections and the most competitive pricing anywhere", but I'm pretty sure I've seen similar services with a much more affordable price … I'll get to that later in this review.
IPVanish has one of the biggest server networks among the VPNs I've tested. It claims that it has 2,000 individual servers across 75 countries, and that in total, users have access to more than 40,000 unique IP addresses. Take it from someone who has used VPNs for years: Those are impressive numbers.
Essentially, with a network that large, IPVanish can almost guarantee fast network speeds wherever you are in the world. Not to mention, since users have so many IP addresses to choose from, internet traffic congestion is unlikely.
Additionally, IPVanish claims to own 90-percent of its data centers, unlike smaller VPNs that have to lease their servers from third parties. In theory, that means your internet data is safer with IPVanish, since it handles the physical and digital security of its data centers itself.
Not everything about IPVanish is peachy, though. Since IPVanish is based in the United States they are subject to 5 Eyes jurisdiction. The 5 Eyes intelligence alliance (which includes Australia, Canada, New Zealand, the United Kingdom, and the U.S.) will investigate, track, and share personal data when they decide they need to. For you, that might be too big of a breach in your personal security so it's important to be aware of this before you give IPVanish a go.
Alright, I think we know enough about the company. Now it's time to check out the main features this VPN has to offer.
IPVanish Features
IPVanish is compatible with Windows, Mac, iOS, Android, Linux, Windows Phone, and other routers so it works with many different devices through Wi-Fi, LTE, 4G, and 3G connections. You can have unlimited simultaneous connections, too, which is great because it means you can share your subscription with family members or a roommate without limiting your own VPN use. We're certainly not thrilled when Netflix limits simultaneous device viewing to five, so we're glad we didn't see that kind of thing in IPVanish.
Will IPVanish Log My Data?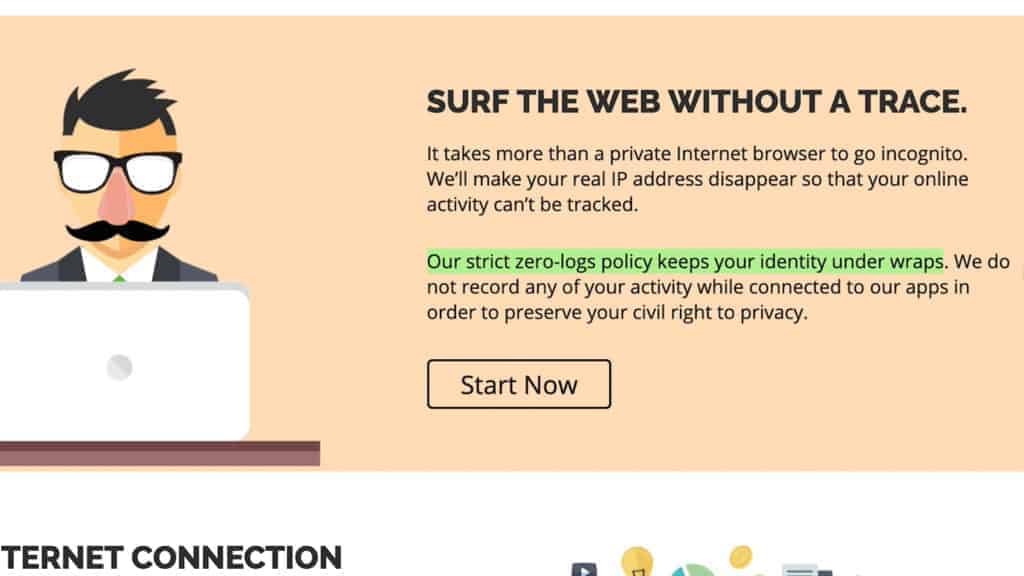 According to their website: no. IPVanish does not log personal data.
What does this mean for you? IPVanish will not collect, monitor, or track your usage of the service. They also will not sell or rent personal information to others. All that's needed to sign up with them is an email address and a payment method.
The only thing they claim they track is the non-personal data of the users that come to their site. That non-personal data includes:
Page requests
Browser type
Operating System
Bounce rate
Average time spent on our site
They collect this data by using cookies, pixels, and similar technologies, such as Google Analytics. Depending on what browser you use, you typically can opt-out of cookie usage or at least specify your cookie settings.
As it stands now, IPVanish's privacy policy looks airtight, but it had been under scrutiny in the past because of an incident that took place in 2016. The Department of Homeland Security issued a "summons of records" from Highwinds Network Group, Inc. to get information on a user who was suspected of criminal activity.1 To make a long story short, IPVanish allegedly complied, resulting in the arrest of the suspect.
Now, we're all for stopping criminals in their tracks. However, if IPVanish did, in fact, release records that they supposedly shouldn't have had in the first place because of the no-logs policy, that's a different issue.
Fortunately, though, since being acquired in 2017 by StackPath, IPVanish has maintained a squeaky clean record as far as their no-logs policy goes. And just recently, the Leviathan Security Group independently audited IPVanish's privacy policy and practices. The audit has confirmed that IPVanish's practices are trustworthy, confirming the company's no-logs claim. The auditors even went as far as endorsing the company as a non-invasive VPN option for privacy-minded individuals.
Does IPVanish Have a Kill Switch?
Yes, it does!
The kill switch function is set in place to protect your IP address from being leaked. If a VPN service does not have this function, your IP address will be temporarily exposed if you lose connection to their network. So an automatic kill switch will close down all of your browsers and cut you from the Internet until your VPN connection is reestablished.
This could be a pain for someone who is downloading large files and does not want to be suddenly interrupted. Thankfully, you can turn off the kill switch whenever you'd like.
One note: If you're an iPhone user, you should know IPVanish doesn't yet offer a kill switch for iOS. For that, you might want to check out our ExpressVPN review.
What Kind of Tunneling Does IPVanish Offer?

With IPVanish you can either exclusively connect to the internet through their network or you can do what we call, "split tunneling."
Split tunneling is awesome because it allows you to connect to another network while using the VPN. All VPNs slow down internet speed and compromise your bandwidth a bit. But with split tunneling you can spread the burden, potentially creating a better user experience.
Can I use Netflix with IPVanish?
So here's some bad news: You can access Netflix, but not on all servers. When we first tested IPVanish, we could only access Netflix through some of its U.S.-based servers. Now, though, IPVanish optimized its Japan, U.K., and India servers for Netflix streaming. That's still not as many locations as the best VPNs for Netflix offer, but we're glad to see some improvement.
Besides Netflix, IPVanish let me access Disney+, ESPN, HBO Max, and Hulu through U.S. servers, but since I live in Brooklyn, I could have accessed those streaming sites without a VPN anyway.
I was more excited to see that IPVanish allows torrenting via uTorrent. Even though we don't support illegal torrenting and piracy, there's lots of great, non-copyrighted content available for download from torrent websites.
IPVanish Encryption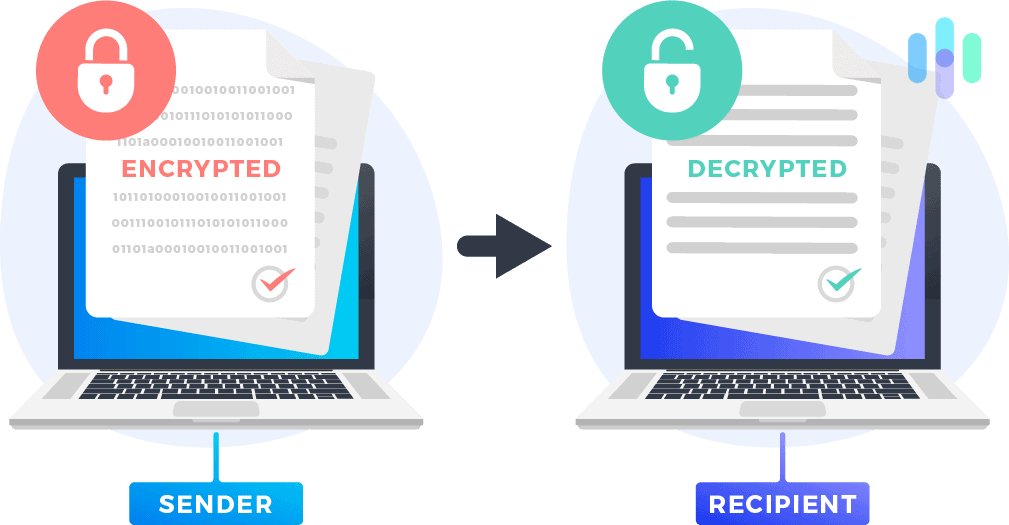 Alrighty! Now it's time to look at IPVanish's encryption methods and protocols.
Encryption is basically the code that masks your data as you are perusing the web. Non-encrypted data can be read by an Average Joe with a computer. Data that is encrypted by high-quality code would need a godly hacker to crack.
That being said, IPVanish used AES-256 encryption, which is the highest quality encryption on the VPN market. IPVanish also offers various protocols that fit different needs. Protocols determine how the data is routed from your device to the VPN service.
Let's check out our options here.
IPSec (Internet Protocol Security)
IPSec encrypts IP packets for transport and tunneling. So this can be compared to a mask people might use to hide their identity. IPSec is available for most computers and mobile devices, which is great. But be aware: IPSec does not define a particular encryption algorithm or an authentication function on its own, which means it's not the most secure connection if it isn't paired with other protocols that do so. IPSec just provides the framework for secure transport.
IKEv2 (Internet Key Exchange Protocol Version 2)
IKEv2 is a protocol that is created through IPSec and it configures the specific approach to how IP packets are encrypted. What's cool about IKEv2 is that it automatically re-establishes your VPN connection if you are ever disconnected from the internet. This is great for users who are using mobile devices and who may find themselves switching in between Wi-Fi and cellular networks. With IKEv2 and IPSec working together, your IP is more likely to be protected.
L2TP (Layer 2 Tunneling Protocol)
L2TP actually doesn't encrypt at all. It just creates the tunnel for the data to travel. For encryption purposes, it combines with IPSec which is responsible for encryption, channel security, and data integrity checks. L2TP/IPSec connections are very secure and it works well with most mobile devices. However, this protocol may be tricky to set up for a router and it's not as fast as OpenVPN.
OpenVPN
This protocol is an "open-source protocol", which means that it's kind of like Wikipedia. Users who are a part of the community can tweak the code to increase security. OpenVPN one of the most popular, most trusted protocols out there.
Why?
Because it's fast and incredibly secure; it can bypass firewalls and it's highly configurable. OpenVPN works with Windows, macOS, Linux, Android, iOS, routers, and other devices.
The only pain about OpenVPN, it may require you to download third-party software to make it work, which makes for a tricky setup. But according to IPVanish, they've got the software that will have OpenVPN up and running easily and effortlessly.
You can also combine OpenVPN with TCP (Transmission Control Protocol) and UDP (User Datagram Protocol) for added benefits.
TCP
OpenVPN and TCP together make the most popular and most reliable VPN connection.
TCP's error correction prevents data packages from being lost as they travel from one place to the next. TCP reminds me of my mother back in the day, reminding me to check for my phone, keys, and wallet before I left any location. Without her, I probably would have been missing my keys more often than I would have liked.
Well without TCP's error correction, you might frequently experience incomplete downloads and failed websites because some data's off or went missing.
Thanks Mom! And Thanks TCP!
UDP
OpenVPN and UDP operate much faster than an OpenVPN/TCP connection because there's no error correction with this protocol. UDP just sends the error packets. It doesn't organize them.
Even so, many online gamers (who often have to quickly interact and respond in real-time) use OpenVPN/UDP because the speed is more appropriate for their needs.
WireGuard
WireGuard is the prodigy of VPN protocols. It's a new protocol, but expectations for it are already high. In terms of speed, WireGuard's lightweight coding allows for faster connections. Even today, it's considered faster than the current gold standard, OpenVPN. When it comes to security, WireGuard is also well-positioned to rival or even overtake OpenVPN. It's also open-source, so improvements are being made constantly. We wouldn't be surprised if WireGuard replaces OpenVPN as the gold standard in the coming years.
Testing IPVanish
Features mean nothing, though, if a VPN is slow and "leaky" (as in leaking your IP address), so we tested IPVanish's speed and overall leak protection.
To do all of the testing, I'll be using my MacBook Air and my VivoBook (Windows). As for my internet connection, I'll be using Optimum. I recognize you may be using different devices and different ISPs, which could both affect download and upload speeds. (Your proximity to a server can also affect these speeds, too.)
What I'm saying is: Your numbers could be slightly different from mine. But I'm testing to give you a general sense of how the VPN performs on different operating systems.
Speed Test
Download Speed Tests
Mac
Without VPN
37.05 mbps
With VPN
31.57 mbps
Windows
Without VPN
69.92 mbps
With VPN
26.31 mbps
Upload Speed Tests
Mac
Without VPN
25.9 mbps
With VPN
21.13 mbps
Windows
Without VPN
41.51 mbps
With VPN
30.98 mbps
Ping Speed Tests
Mac
Without VPN
14 ms
With VPN
16 ms
Windows
Without VPN
14 ms
With VPN
15 ms
IPVanish on my MacBook Air works very well in terms of speed. While every VPN will slow your connection down, IPVanish does a great job of maintaining as much speed as possible. The ping time only dropped 14% (while the average drop is 32% among VPNs). And the download and upload speed was decent as well. Although, I have used faster services like CyberGhost, which saw a decrease of less than 10% for both downloads and uploads.
My speed significantly slowed down on my VivoBook. I did not like seeing that -62.37% on my downloads. Knowing that I'd say IPVanish may not be the best for Windows users.
DNS Leak Test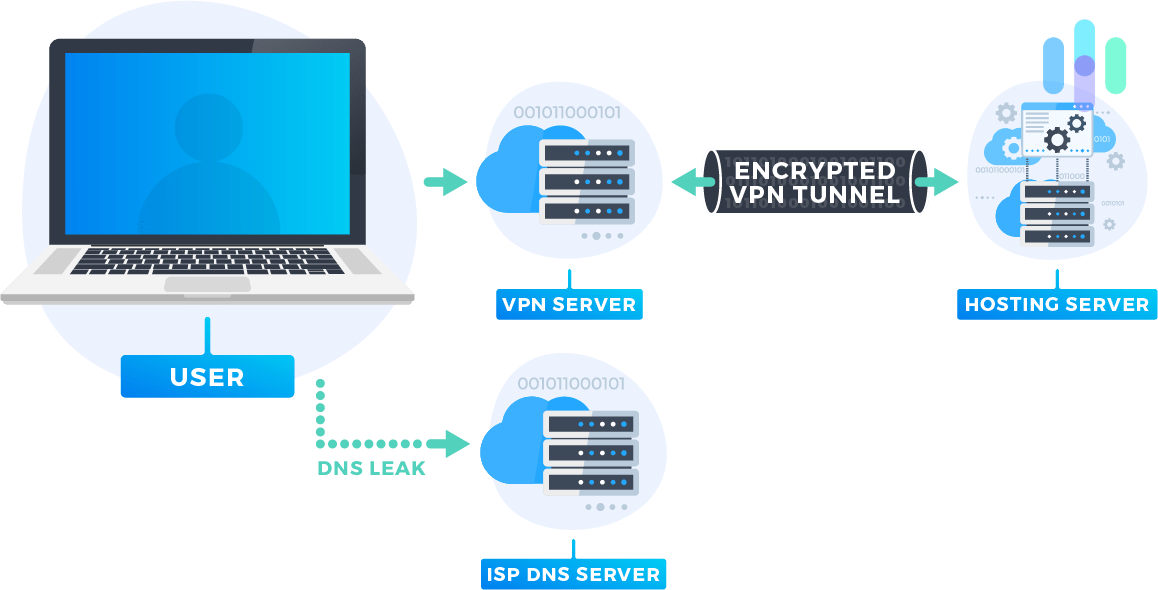 So the DNS, or Domain Name Server, is the address that you type in when you go to a website, like gmail.com. Basically the DNS takes an IP address and puts it into an alphabetic sequence. For us VPN users, private DNS's are used for our security. But we want to make sure your data remains encrypted as it travels through the VPN tunnel.
After testing, IPVanish showed no DNS leaks on either Mac or Windows. Woohoo!
WebRTC Leak Test
WebRTC is like the translator that allows Firefox, Chrome, Opera — name your browser — to communicate with one another. It's the things that make data transfers smoother, web conferences less glitchy, and streaming The Office without many interruptions. For WebRTC to work though, it requires that devices share their IP address. So it's important that this information doesn't leak while using a VPN.
Here's some good news: IPVanish had no WebRTC leaks when I tested it on my MacBook Air and on my VivoBook.
IPVanish Subscriptions
Options
| Pricing | Monthly | Quarterly | Yearly |
| --- | --- | --- | --- |
| Total amount billed | $10.99 | $15.96 | $47.88 |
| Average monthly cost | $10.99 | $5.32 | $3.99 |
| Price increases after the initial term? | No | Yes | Yes |
| Renewal price | $10.99 | $29.99 (about $10 per month) | $89.99 (about $7.50 per month) |
IPVanish's prices are comparable with other affordable VPNs on the market. NordVPN prices can be as low as $3.67 a month. IPVanish's lowest subscription package is pretty close to that: $$3.99 a month, the same as IPVanish's one-year plan. What sets apart IPVanish is that with the one-year plan, users get a free subscription to VIPRE Advanced Security, an antivirus that protects your device from malware. This antivirus software costs about $75 a year, so having it included in the one-year plan is quite a way to save.
Manual Configurations
IPVanish works with Windows, macOS, iOS, Android, Windows Phone, Linux (Ubuntu PPTP, Ubuntu Open), Chromebook, and wireless routers such as DD-WRT and Tomato.
Browser Extensions
Unfortunately, IPVanish has no browser extensions.
IPVanish Customer Support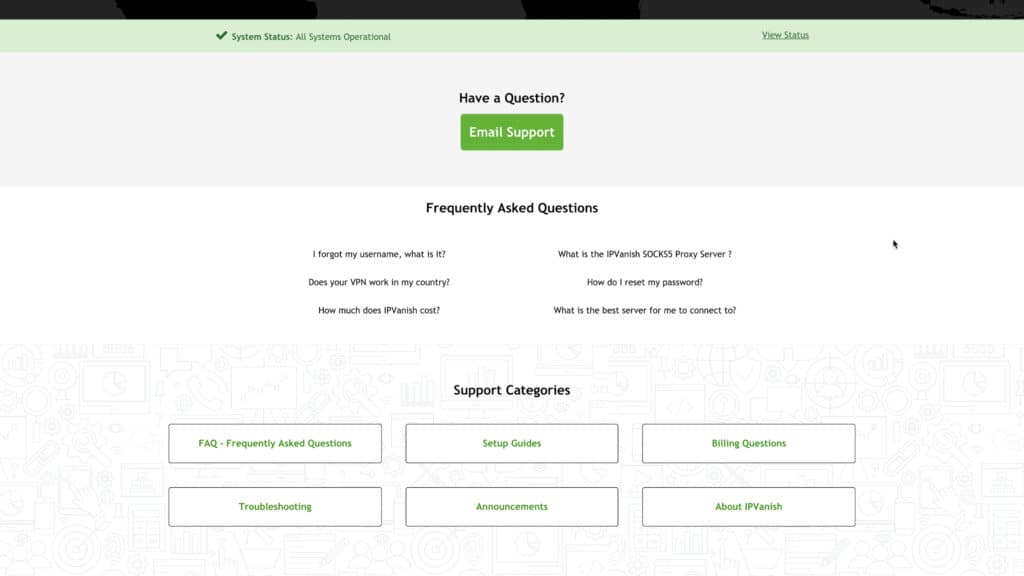 As great as technology can be sometimes, it fails and so we need to know who to talk to when things break down. Even when things aren't going wrong, understanding the VPN world can be confusing. You need help.
In each of these cases, it's important that the VPN service that you use has great customer service. But how much does IPVanish support its customers? Let's find out.
Features
Okay, IPVanish has extremely good customer service when it comes to access. They've got a phone line, email support, a 24/7 live chat room, and a robust FAQ library. There are so many ways for you to find the answers that you're looking for.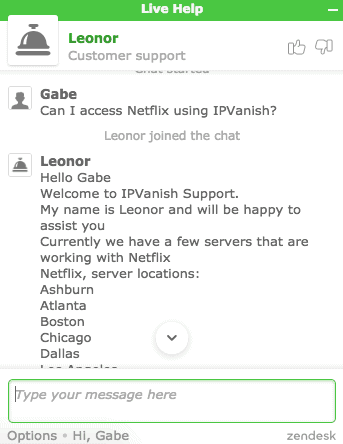 The reps on the chat are highly responsive. If they don't answer you right away, they will tell you where you are in their query queue. I never had to wait more than five minutes, which I think is a little long. But it was still better than waiting a day for them to email me.
Customer Support Ratings
So even though I thought IPVanish was great, I wanted to know what other people thought about their customer service.
When I checked the reviews on Amazon, I discovered that in 2017 users were really unhappy because there was no customer service at all. At some point, IPVanish only had email support and took days to respond … The first positive review of their customer service was in 2018: "Better than expected." Things have improved from there, but the company still garners its fair share of detractors.
On Trustpilot, IPVanish has a 4.6-star rating out of five from over 7,000 reviews— amazing! While I wasn't able to do a search specifically for customer support, I could see that the majority of people were pleased with it in the more recent reviews. With 82 percent of the reviews at a perfect five-stars, IPVanish is doing something right.
The IPVanish App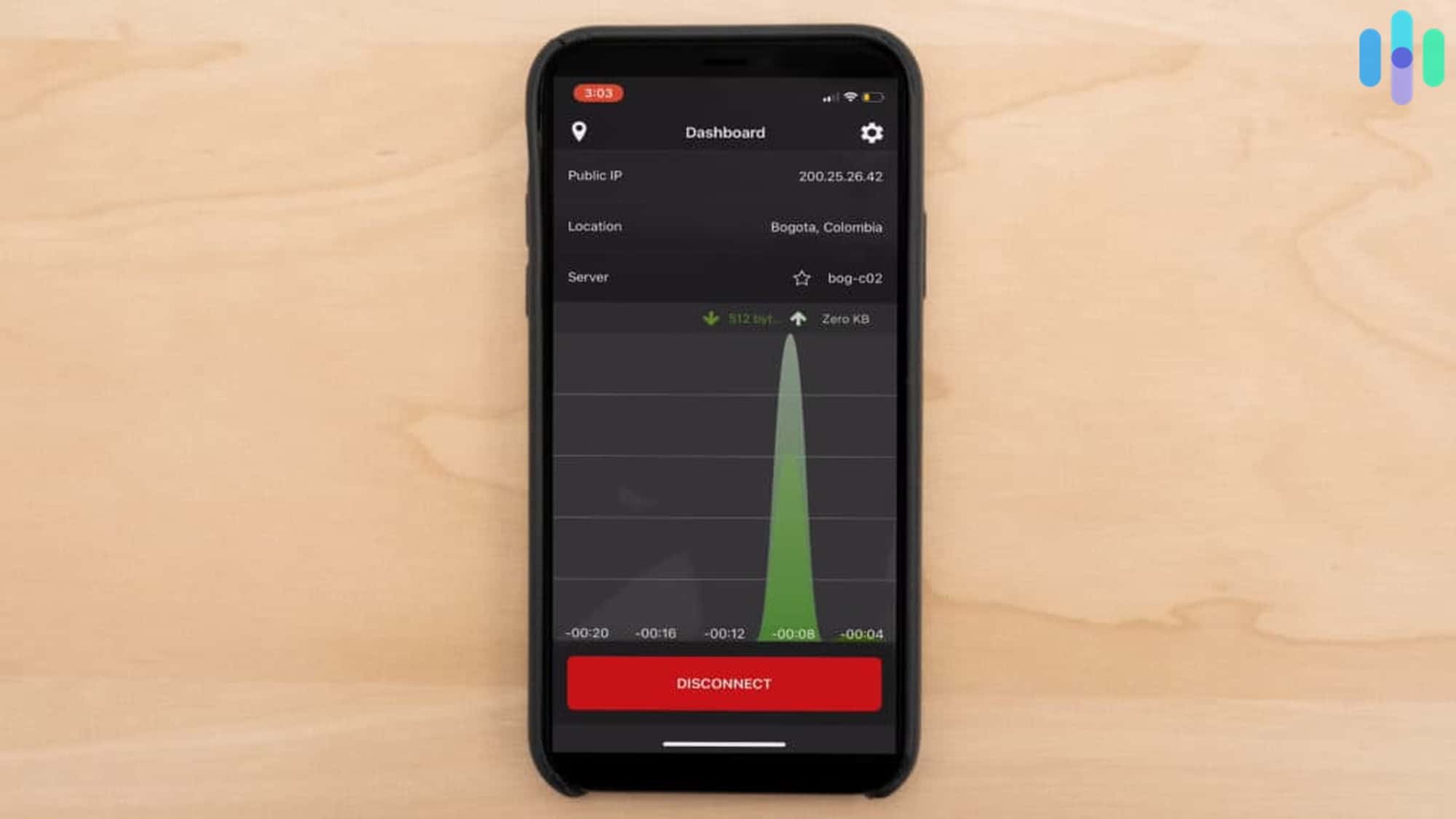 Apparently, Apple users are much happier with the IPVanish App than Android users. In the Apple store, the app received 4.5 stars and that's the rating I would give it. When I opened it up on my iPhone X, I discovered that it was really easy to navigate and connect with the VPN. I didn't have any issues.
Meanwhile, the app received a 4.2 star rating in the Google Play store. Customer concerns were mainly about having connection issues.
IPVanish vs. Perfect Privacy
| Feature | IPVanish | Perfect Privacy |
| --- | --- | --- |
| Kill switch | Yes | Yes |
| Split tunneling | Yes | Yes |
| Netflix | Yes | Yes |
| Torrenting | Yes | Yes |
| IP Addresses | Anonymous, shared addresses | Anonymous, shared addresses |
Before we wrap up, let's compare IPVanish with one of its competitors: Perfect Privacy.
Looking at some of the essential features, IPVanish and Perfect Privacy are pretty comparable:
What I don't like about Perfect Privacy is that they don't have many servers. They currently have over 55 servers in 23 countries. Perfect Privacy is expensive. Their cheapest plan (which is their 24-month subscription package) is $8.95 a month. That's almost five dollars more than the cheapest IPVanish price.
I was disappointed when I found out that Perfect Privacy significantly slows down my internet speed and it only has apps for Windows and Linux devices … They only have email customer service … and it also sucks that the Swiss-based company is located within a 5-Eyes Alliance cooperating country.
However, Perfect Privacy does have some nifty features that IPVanish is lacking:
Multi-hop encryption. This feature encrypts your data across two or more servers, adding higher security and protection.
Cascading. This allows you to choose your entry VPN location, your exit VPN location, and potentially two intermediary servers (or hops). This will make it difficult for your ISP to track your VPN server location.
Port forwarding. This is useful for users who want to torrent and don't want to let firewalls get in the way. Port forwarding allows incoming internet connections to reach your device when using the VPN.
Even with all of these additional options, IPVanish seems like the better choice to me. Maybe it's because I don't torrent that often and don't want to get locked into an expensive 2-year subscription plan.
Your needs might be different than mine, of course.
See how IPVanish stacks up against the competition
IPVanish is a great choice, but there may be better options out there. See how IPVanish compares to our favorite VPNs.
Recap of IPVanish
| Features | IPVanish |
| --- | --- |
| Kill switch | Yes |
| Split tunneling | Yes |
| Netflix | Yes (some servers) |
| Torrenting | Yes |
| IP addresses | Anonymous, shared |
| Types of data logged | Email addresses, payment information, and non-personal data (page requests, browser type, operating system, etc.) |
After reading all of this you should be pretty clear on whether or not IPVanish is a good fit for you. If anything, hopefully, I helped to make all of your questions disappear. Cheesy pun intended.
FAQs
Still have burning questions about IPVanish? We've got answers to the ones you ask most frequently.