Perfect Privacy VPN Review
Perfect Privacy features a kill switch, torrenting on most servers and split tunneling through up to four different servers.
What We Like
Based in Switzerland: The company's location means it's not part of any international surveillance alliances, a clear good sign.
No logging: Perfect Privacy won't keep track of any of your activity, a given of any solid VPN.
Kill-switch: Even if your connection to the VPN is lost, Perfect Privacy will make sure your windows are killed, protecting your data.
What We Don't Like
Expensive: Perfect Privacy's subscription options start at $10, compared to the $3 of many of their competitors' lowest options.
Speed on Windows: With a latency increase of over 160%, I can't recommend Perfect Privacy to Windows users.
Bottom Line
We felt carefree browsing the web with Perfect Privacy, which encrypted all of our activity in a tunnel. With multi-hop, our data was actually encrypted multiple times through multiple servers, increasing our security and peace of mind.
When it comes to selecting a VPN, it can be hard for the average computer user to determine what's what. Of course, you want a VPN that's going to protect your web traffic, but you also want a VPN that's not going to significantly slow down your Internet. The days of dial-up are over, and I for one do not want to go back. What's the average consumer to do?
In this review, I'm checking out Perfect Privacy, a VPN company that's based in Switzerland. I'll go over the VPN's pros and cons, information about the company itself, and the VPN's features, including encryption methods and Internet protocols. Next, I'm putting Perfect Privacy to the test, making sure it won't leak data or slow down my Internet significantly. I'll finish out by summarizing Perfect Privacy's subscription options, customer support, and finally, the mobile app. We have a lot to cover, so let's get started.
Features
| | |
| --- | --- |
| Log Data | No |
| Kill Switch | Yes |
| Split Tunneling | Yes |
| Netflix | No |
| Torrenting | Yes *Excludes servers in U.S. & France |
Editor's Rating
Based in Switzerland outside of international surveillance alliances
Strict no data logging policy
Split tunneling through up to four different servers
What Perfect Privacy Is Up Against
Before diving deeper into our findings about Perfect Privacy, we'll show you what it's up against. Our three highest-rated VPNs right now are NordVPN, Surfshark, and Private Internet Access, all of which offer affordable prices (as low as $2.19 per month), a complete feature set with best-in-class encryption and tunneling using 256-bit AES and the protocols OpenVPN and WireGuard. Check them out below: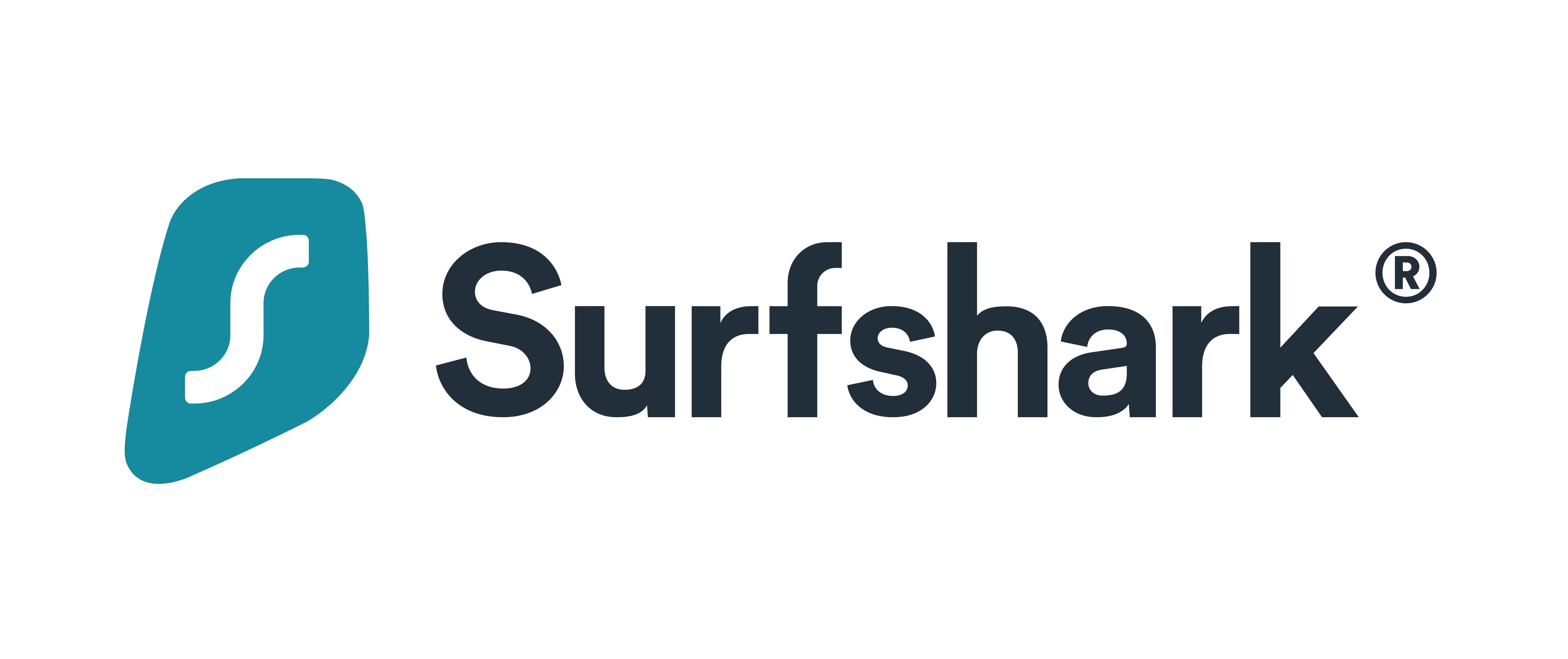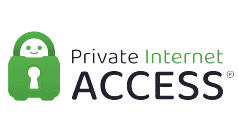 About Perfect Privacy
Perfect Privacy has 55 servers in 23 countries, which isn't a huge number. Needless to say, I would make sure that Perfect Privacy has a server in your country before investing! The company's headquarters is based in Switzerland, which is a very good thing. Why? Switzerland, famously neutral in world affairs, isn't part of any international surveillance alliances that might make it legal for them to hand over customer data. Their constitution protects freedom of speech and privacy, although 70% of Swiss citizens were in favor of a referendum that would allow the state to survey their online activities. Despite this, there have been no reports of the government abusing their authority, and VPN use is completely legal in Switzerland.
Perfect Privacy Features
Now I want to get into the nitty gritty of the VPN itself. Strap in, folks!
Will Perfect Privacy Log My Data?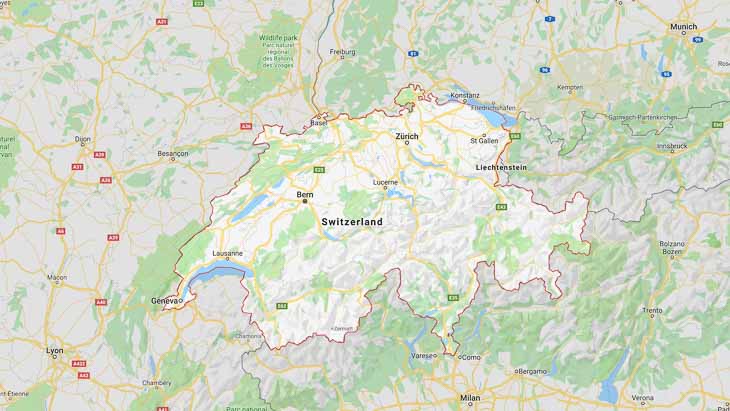 Perfect Privacy does not log any data except for users' usernames and passwords, plus the email addresses they provided with their account and the account's expiration date. What they won't keep is any information about your traffic or VPN activity, which is what matters.
Does Perfect Privacy Have A Kill Switch?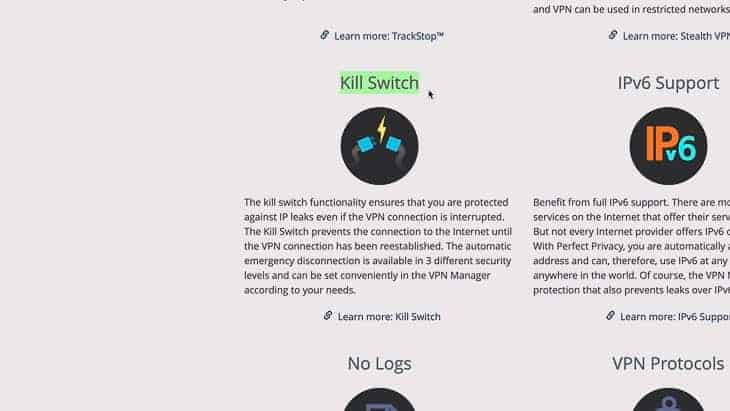 Perfect Privacy does have a kill switch, also referred to as a network lock feature. The kill switch will make sure everything is "killed" if you lose network connection, meaning your websites and applications will close. That way, you'll retain your privacy even if the VPN crashes for whatever reason.
What Kind of Tunneling does Perfect Privacy Offer?

Perfect Privacy offers split tunneling, meaning you'll be able to access a public and private network simultaneously. It also reduces bandwidth, an added bonus.
NeuroRouting

Let's talk about hops, and no, I don't mean beer. A double-hop or multi-hop VPN basically means that your data will travel through two or more VPN servers before connecting to the Internet. Rather than simply travel through the VPN server, the data is "cascaded" through multiple servers. The problem with only using a single server is that people can more easily correlate the unencrypted traffic to the encrypted traffic, comparing data like timestamps, the amount of data transferred, the VPN server's IP address, etc. With more layers of encryption, data becomes harder to extract— think of it as a tunnel within a tunnel, if that doesn't make you too claustrophobic.
Perfect Privacy's version of double-hop is called NeuroRouting. It uses "artificial intelligence and algorithms" to determine the next hops, creating unpredictable and ever-changing routes for the data. I have to say, I'm excited about this additional level of security.
Perfect Privacy Alternatives: If Perfect Privacy VPN isn't making an impression, check out other VPN reviews from Security.org, including SurfShark, Norton, CyberGhost, and Mozilla.
TrackStop
Perfect Privacy's TrackStop not only blocks ads but also protects your computer from malware, phishing domains, and ransomware. TrackStop also allows people to block out specific content that that may think is inappropriate, like pornography, violence, or social media. There's even a filter to block out "fake news" from untrustworthy sites.
Finally, TrackStop protects users from browser fingerprinting. Browser fingerprinting is taking information visible when a person uses a website. You may have never thought about it before, but even if you're incognito, there's a lot of information available whenever you visit a website: your browser and operating systems types and versions, screen resolution, plug-ins, time zones, languages, hardware configurations, and more.
Believe it or not, only about one in several million people will have the same browser fingerprint as you, so this information could be very useful to a smart hacker. TrackStop prevents browser fingerprinting both with and without use of your VPN. It seems like they've thought of everything, and I'm definitely feeling impressed.
Can I Use Netflix with Perfect Privacy?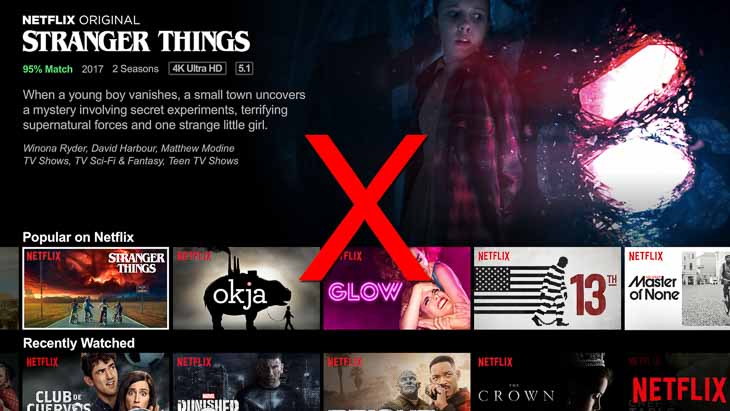 While Perfect Privacy itself doesn't have any restrictions against Netflix, whether or not you'll actually be able to stream it is a bit of crapshoot. Netflix is constantly updating its list of banned VPN IP addresses, so there's a very good chance you won't be able to stream.
"We are not the classic streaming VPN,"
said Christian Schmidt, a member of Perfect Privacy's marketing team. Instead, he explained, Perfect Privacy focuses on privacy. Let's talk more about encryption.
Perfect Privacy Encryption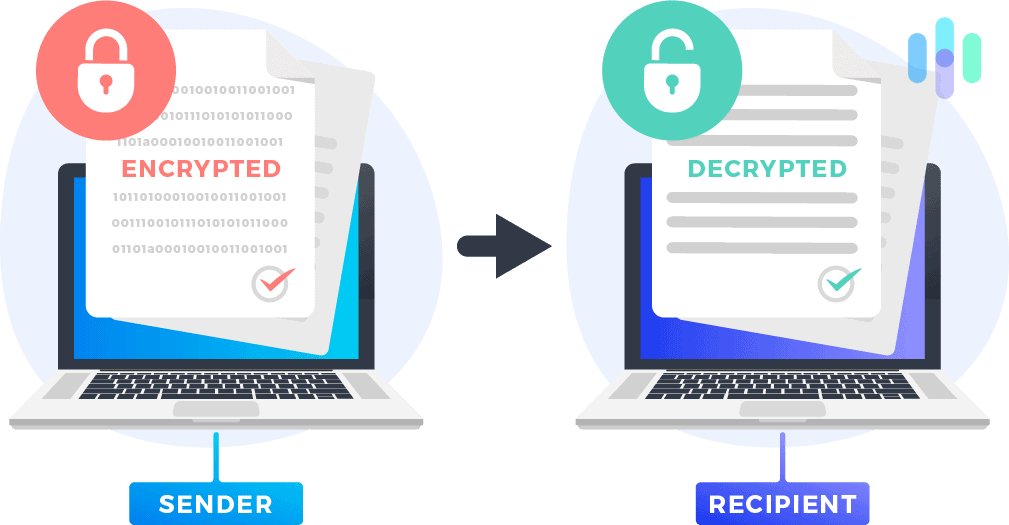 Encryption means turning your data into inscrutable code to keep it safe from unwanted eyes. Perfect Privacy uses AES-256, the industry standard for encryption. All IP addresses are anonymous and shared by all Perfect Privacy members, although you might sometimes get the same IP address on reconnection. Keep in mind that the DNS, or domain name server, is also anonymous.
Now let's talk about how Perfect Privacy encrypts your data.
IPSec
IPSec is used in combination with other encryption methods. It comes in two modes— either encrypting the data packet message itself with transport mode or encrypting the entire data packet with tunneling mode.
That's it for encryption methods.
Perfect Privacy Protocols
Internet protocols determine how data is transmitted through a network. It's like different paths that a mailman could take to deliver the mail. Maybe he has to hop a fence one way, but it takes a shorter period of time. Maybe one route has a great view, but it takes a little bit longer. Like all VPNs, Perfect Privacy uses a variety of Internet protocols in order to make itself as fast and secure as possible. Let's take a closer look.
OpenVPN
Whenever I hear that a VPN uses OpenVPN for its software, I breathe a sigh of relief. That's because OpenVPN is the most secure VPN software, known for its ability to bypass firewalls. It's crowd-sourced by the community and is being adjusted constantly in order to avoid tampering by surveillance agencies. In other words, OpenVPN is definitely a great foundation for Perfect Privacy to start on!
SSH2 Tunnel
A Secure Shell creates both the tunnel and the encryption that will allow users to transfer information. While the SSH doesn't encrypt the data itself, it creates the tunnel through which the data will pass. SSH2 is a more secure version of the original SSH, so it's certainly up to industry standards.
Squid Proxies
Don't ask me why they're called Squid proxies, but Squid proxies speed up web servers by caching or storing, repeated requests, plus web, DNS, and other network lookups. In a nutshell, Squid proxies help reduce the bandwidth you're using, improving your network's speed.
SOCK25 Proxies
SOCKET25 stands for Sockets version 25. It's what will give you a new IP address as you connect to the VPN and what takes your data from one location to another. Keep in mind that SOCK25 doesn't actually encrypt the data, only the access to the server. So, while it's a fast protocol, it's not the most secure— that's why Perfect Privacy uses additional encryption.
PPTP
Point-to-Point Tunneling Protocol creates the tunnel used to encapsulate the data packet. Again, it's not the most secure method available, but that's why secondary protocols are used.
Testing Perfect Privacy
Now it's time for my favorite part— actually testing the Perfect Privacy VPN for speed and security.
Speed Test
The first thing I test is speed, specifically download speed, upload speed, and latency. I test all my VPNs on two computers— a Macbook Air and a Windows Vivobook from my apartment in Brooklyn on an Optimum network. Let's see how Perfect Privacy performed.
Download Speed Tests
Usually, we don't have such a stark difference between the Mac and the Windows computer, but Perfect Privacy is another story. While it only had a download difference of about 26% on my Mac, the difference was closer to 59% on my Windows computer. Not so great.
Mac
Without VPN
7.18 mbps
With VPN
9.07 mbps
Windows
Without VPN
70.13 mbps
With VPN
28.85 mbps
Upload Speed Tests
Although it looks like the upload speed was better on the Mac again, if you look at it in terms of the percentage difference between the speed with and without the VPN, Perfect Privacy actually performed better on my Windows computer, with a difference of around 25% compared to 51% on the Mac.
Mac
Without VPN
4.26 mbps
With VPN
2.08 mbps
Windows
Without VPN
42.03 mbps
With VPN
31.56 mbps
Ping Speed Tests
The last measurement I'll take is ping, or latency measured in milliseconds. On the Mac, Perfect Privacy actually decreased my latency by about 18%, which is great. Unfortunately, the Windows' latency was increased by a whopping 161%, which is a huge difference. Overall, Perfect Privacy performed better speed-wise on my Mac than on my Windows computer.
Mac
Without VPN
40 ms
With VPN
33 ms
Windows
Without VPN
13 ms
With VPN
34 ms
DNS Leak Test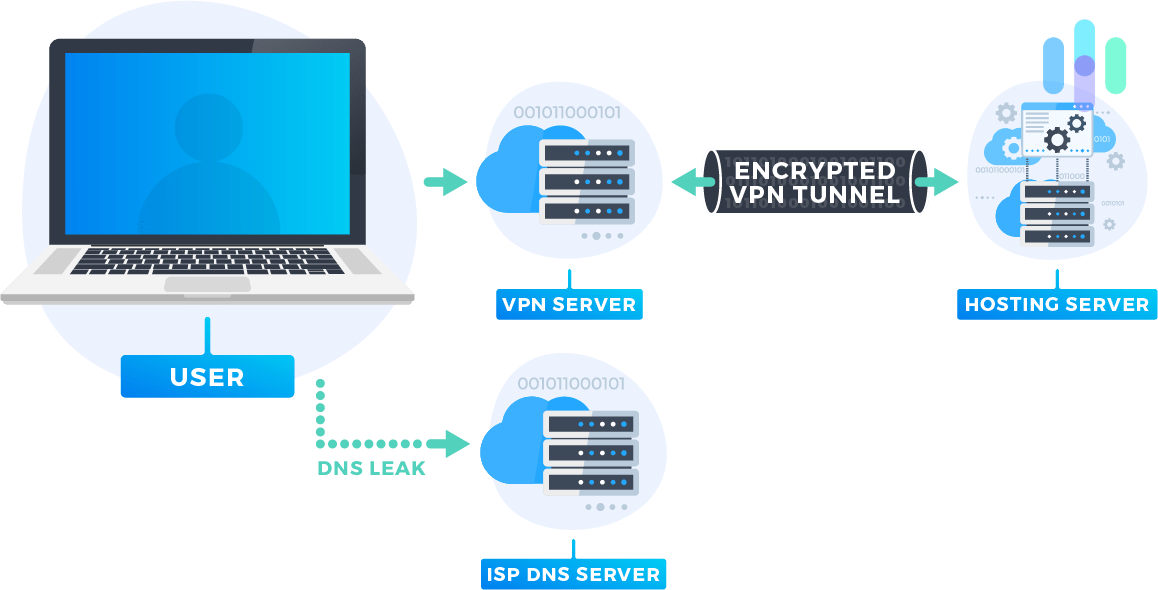 A DNS, which stands for domain name server, is what you type in to get to a website, like Security.org, for example. Really, the DNS stands for an IP address that actually tells your computer where to go. If you're using a VPN, you want to make sure that your DNS's are kept within the encrypted tunnel. Perfect Privacy passed the test with no DNS leaks!
WebRTC Leak Test
The last thing I test for is WebRTC leaks. WebRTC allows users to communicate directly with each other without having to go through an intermediate server. It allows for faster speeds when livestreaming, sharing files, or video chatting. However, it does require that the users know each others' private IP addresses, so it's important to keep this information on the D.L. Again, Perfect Privacy had no WebRTC leaks so I'm pretty satisfied!
Perfect Privacy Subscriptions
Perfect Privacy offers unlimited server switches, simultaneous connections, and devices per subscription, which is pretty generous. Let's talk more about your options.
Options
Perfect Privacy Subscription Options
| | One Month | Three Months | Six Months | One Year | Two Years |
| --- | --- | --- | --- | --- | --- |
| Monthly Price (Euros) | 12.99 | 11.98 | 10.99 | 9.99 | 8.95 |
| Savings | 0% | 7% | 15% | 23% | 31% |
Choose from either one month, three months, six months, one year, or two years. The longer the term length, the lower your monthly price will be. Keep in mind that the monthly prices are in Euros, so I would do a quick conversion before you make any decisions.
Looking at the numbers, I can see that Perfect Privacy is a bit more expensive than its competitors, so much that they address it on their website. While most VPNs start at only a few USD a month, Perfect Privacy's subscriptions start at about $10, over three times the cost of their competitors. They blame their upper-level pricing on a few features of Perfect Privacy— their Internet Protocols, unlimited connections per member, support for many operating systems, lack of limitations on bandwidth, etc. We'll talk more about Perfect Privacy's value when we compare it to one of its competitors below.
Manual Configurations
Perfect Privacy works on Windows, Linux, Mac, and Androids.
Supported Browsers
You can use a Perfect Privacy VPN on all browsers. That's easy enough!
Customer Support with Perfect Privacy
Great customer support is always important, but it's particularly important when it comes to technology. There are few things more frustrating than failing to communicate with a computer and not being able to figure out why— it sort of feels like trying to speak with someone you are in love with and whose language you don't speak. That's why having a robust customer support system is essential for a VPN company. Let's see how Perfect Privacy's customer support works, and how effective it actually is in helping customers.
Features
You can contact customer support through email or an online contact form. There's also a section of FAQ's on the website.
Although I'm disappointed there's no phone or live-chat support, I will say that my email was answered in a prompt and thorough manner.
| Type of customer support | Available with Perfect Privacy? |
| --- | --- |
| Phone support | No |
| Live-chat support | No |
| Email support | Yes |
| Online contact form | Yes |
| FAQs | Yes |
| Manuals | Yes |
| Forum | Yes |
Customer Support Ratings
Finding customer reviews of Perfect Privacy was difficult. Being Switzerland-based, they're not on the Better Business Bureau, nor is the VPN sold on Amazon. I guess I'll just have to go off my personal experience!
The OpenVPN Connect App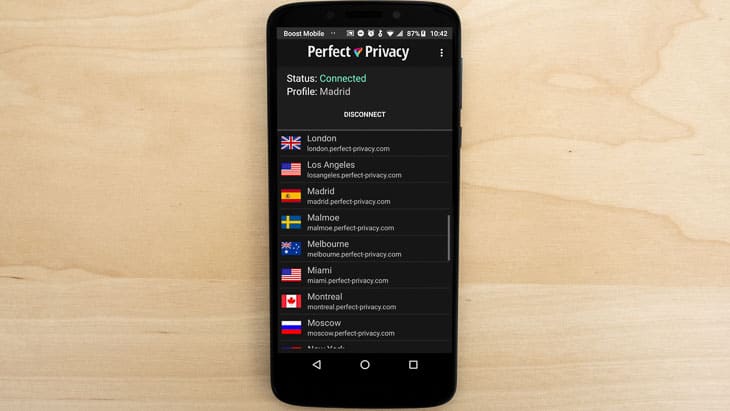 You'll use the OpenVPN Connect app to connect to Perfect Privacy on your iPhone or Android. The app has good ratings from both sets of users, with a 3.9 from the Apple store and a 4.3 from the Google Play store.
"Essential app. This allows me to keep my phone connected to my home VPN with the minimum of fuss and maximum flexibility,"
wrote an Android user in a five-star review.
Perfect Privacy vs. NordVPN
NordVPN vs. Perfect Privacy Features
| Feature | NordVPN | Perfect Privacy |
| --- | --- | --- |
| Log Data | No | No |
| Kill Switch | Yes | Yes |
| Split Tunneling | No | Yes |
| Netflix | Yes | No |
| Torrenting | Yes | Yes* |
| IP Addresses | Anonymous, shared with other NordVPN users but can pay for dedicated IP address | Anonymous; OpenVPN & IPSec will sometimes use the same IP address on reconnection |
*Not on servers in U.S. or France
I'm comparing Perfect Privacy to NordVPN, a company based in Panama. Like Perfect Privacy, NordVPN does not keep track of user data like the time or duration or any session, IP addresses or servers used, websites visited or files downloaded. NordVPN is a much bigger company than Perfect Privacy, with 5,246 servers in 62 countries; Perfect Privacy has about a tenth of the number of servers in half the countries. Both have kill switches, but Perfect Privacy offers something that NordVPN doesn't— split tunneling. If you're looking to access public and private networks simultaneously, Perfect Privacy is the VPN for you. Neither company is headquartered in a country that's part of any international surveillance alliances, so they'll never be forced to hand over users' data. And if you're a Windows user, I would choose NordVPN over Perfect Privacy for sure. The lower pricing doesn't hurt, either!
Recap of Perfect Privacy
Overall, I would recommend Perfect Privacy as your VPN choice. It worked well on my Mac and Windows computers with no data leaks whatsoever, and the company is sound as a whole.
That's it from me! Let me know if you have any questions, and thanks for reading.
FAQs
We've taken on some of your most burning questions about Perfect Privacy. You'll find all the answers below.