The Fastest VPNs of 2023
Which VPNs keep your connections fast? We've tested the speed demons, and here's what we found.
2,500+ research hours
50+ VPNs reviewed
300 speed tests
6 experts consulted
5 VPNs recommended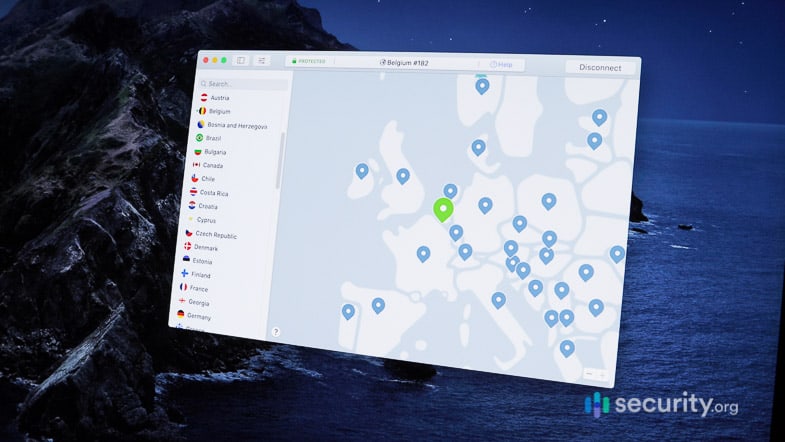 We might as well say this up front: All VPNs slow down devices. All of them. But that doesn't mean you shouldn't install one. The fact is, you're just not safe without a VPN these days. Any time you're out and about and relying on public Wi-Fi, you're vulnerable to hackers and identity thieves. You can be tracked by government agencies and law enforcement—and not just from the U.S. The online world is far too dangerous not to have a VPN on every one of your devices.
Here's the good news: The best VPNs slow down your devices so little that you'll barely even notice it. You get all the safety and security of a VPN without having to worry that buffering is going to interrupt World Series Game Seven or your Zoom connection is going to conk out in the middle of an important client meeting.
Of course, not all VPNs are created equal — especially when it comes to VPN speed. The big question is which ones will give you a seamless internet experience yet still protect you from tracking, snooping, and spying. Let's dig in to find out!
The Fastest VPNs for 2023
Comparison of the Fastest VPNs
| System | NordVPN | Private Internet Access VPN | Surfshark | IPVanish | ExpressVPN |
| --- | --- | --- | --- | --- | --- |
| Ranking | 1st | 2nd | 3rd | 4th | 5th |
| Ratings | 9.7/10 | 9.4/10 | 9.5/10 | 9.3/10 | 9.1/10 |
| Split tunneling | Yes | Yes | Yes | Yes | Yes |
| Netflix | Yes | Yes | Yes | Yes | Yes |
| Multihop | Yes | Yes | Yes | No | No |
| Camouflage mode | Yes | No | Yes | No | No |
| Best monthly price | $3.69 | $2.03 | $2.30 | $3.99 | $8.32 |
| Maximum monthly cost | $14.29 | $11.95 | $12.95 | $11.99 | $12.95 |
| Read Review | NordVPN Review | Private Internet Access VPN Review | Surfshark Review | IPVanish Review | ExpressVPN Review |
Recap
There's no question that you need a VPN, and you need one on every device you use to access the internet. You don't want one, however, that slows down your device to the point where it's not worth being online in the first place. When you're shopping for the right VPN, you don't want to consider only security features. You also want to pay attention to what kind of speeds each VPN offers.
Hopefully the list above will make that search a little easier. Whether you're looking for a fast VPN with top-notch security or a fast VPN that lets you torrent to your heart's content, we're certain you'll find the right VPN somewhere on this page.
FAQs
There's a lot to know about VPNs and about which VPNs offer the fastest speeds, so we've taken the time to answer a few more of your most frequently asked questions.