The Best VPNs for ESPN+
Get your game on with the best VPNs for ESPN+ that we personally tested and handpicked for this list.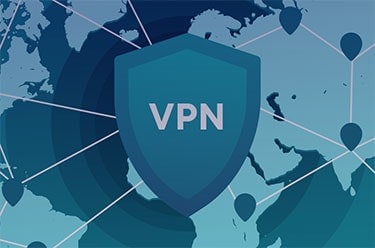 2,500+ research hours
50+ VPNs reviewed
300 speed tests
6 experts consulted
7 VPNs recommended
Traveling internationally for work and want to watch your favorite teams back home? Did you have to move out of the country but still want to keep up with U.S. teams? A standard ESPN+ subscription alone isn't going to get you access. For that, you'll need a VPN.
But not just any VPN. ESPN+ is notorious for blocking VPN traffic. It blacklists known VPN IP addresses and utilizes a robust VPN firewall to block encrypted traffic. As a region-locked service, it checks every visitor's IP address before they can access the platform. If you're accessing them from the U.S., you're fine. If not, no sports for you.
"But hey, I pay for this subscription," you say. "I should be able to watch it from anywhere!" We happen to agree, which is why we're going to share with you how to watch your ESPN+ content while you're abroad.
Regardless of which of the following services you go with, though, there are a few things they all have in common that you'll need to watch ESPN+ with a VPN.
Our Recommendations for Watching ESPN+ With a VPN
| | |
| --- | --- |
| U.S. Servers | ESPN+ is only available in the U.S., so you're going to need to make the platform think you're accessing it from the States. |
| Obfuscated Servers | Since ESPN+ does a really good job of identifying and blocking VPN traffic, you'll need a VPN that hides the fact it's a VPN. |
| Fast speeds | You want to select a VPN provider that doesn't affect your speeds too much; otherwise you're going to be stuck with frustrating buffering issues. |
| Split Tunneling | If you find yourself overseas with a slower connection, split tunneling can be a streaming lifesaver. By splitting your internet traffic, your game stream can be routed through a U.S. server while everything else goes through the local connection. |
| Free Trial or Flexible Subscriptions | While we stand behind all of our recommendations here, there is a chance that, depending on your location, the VPN provider you selected, or changes to ESPN+ policies could make it so you're no longer able to stream your games. If that's the case, you want to be able to back out of your service and select one that works. |
Comparison of Best VPNs for ESPN+
| System | NordVPN | Surfshark | ExpressVPN | CyberGhost | Proton VPN | VyprVPN | FastestVPN |
| --- | --- | --- | --- | --- | --- | --- | --- |
| Ranking | 1st | 2nd | 3rd | 4th | 5th | 6th | 7th |
| Ratings | 9.7/10 | 9.5/10 | 9.1/10 | 8.9/10 | 8.8/10 | 8.5/10 | 8.3/10 |
| Monthly Plan Cost Range | $4.12 - $11.95 | $2.30 - $12.95 | $8.32 - $12.95 | $2.25 - $12.99 | $0.00 - $8.00 | $2.50 - $12.95 | $1.11 - $10.00 |
| Contract Length | One - 24 months | One - 24 months | One - 12 months | One - 36 months | One month | One - 24 months | One - 36 months |
| Split Tunneling | Yes | Yes | Yes | Yes | Yes | On Mac and Android devices | Yes |
| Netflix | Yes | Yes | Yes | Yes, but prerequisites for some countries | Yes | Available in the U.S., U.K., Germany, and Canada | Yes |
| Torrenting | Yes | Yes | Yes | Yes | Yes | Yes | Yes |
| IP Addresses | Dynamic, shared, dedicated | Dynamic, static | Dynamic | Static, shared | Shared | Dynamic | Static, shared |
| Five Eyes, Nine Eyes, and 14 Eyes Member | No | Yes | No | No | No | No | No |
| Read Review | NordVPN Review | Surfshark Review | ExpressVPN Review | CyberGhost Review | Proton VPN Review | VyprVPN Review | FastestVPN Review |
Summary of the Best VPNs for ESPN+
Our Detailed List of the Best VPNs for ESPN+
How Does ESPN+ Block VPNs?
While VPNs offer you a lot of protection online, it's pretty easy to tell you're using one. ESPN+ specifically looks for known VPN IP addresses as well as utilizing a firewall that will block encrypted traffic from accessing the platform. This is bad news if you're using a basic service, but it can be bypassed with the right combination of features and tactics.
Is It Illegal to Use a VPN to Access ESPN+?
It's not illegal to access ESPN+ using a VPN. It's also not illegal to trick it into thinking you're in the U.S. when you really aren't. It is against the terms of service, though, and if you're caught, there is a slight chance your account might become suspended. We'd guess that if you do something really egregious, like use a VPN to access ESPN+ and stream content in a movie theater and sell tickets to the show, you could get kicked off the platform. You might even be charged under some civil statute, but we've never heard of anything like that happening. Just play it cool, and you should be fine.
» Learn more: Is Using a VPN Legal?
Tips for Watching ESPN+ With a VPN
There are a few things to remember when you're trying to watch ESPN+ with a VPN. Here's a quick cheat sheet:
Make sure you're connected to a U.S. server. Traffic from outside the U.S. is immediately going to be blocked.
Make sure you're using server obfuscation if it's available. ESPN+ uses sophisticated technology to identify and block VPN traffic. Obfuscation gets around it.
Make sure you're using a server optimized for streaming. If your provider offers streaming servers, try those first. They're set up in such a way that you'll get the best speeds while streaming.
What Can I Do If My VPN Can't Access ESPN+?
There are a few steps you can take if your VPN isn't allowing you to connect to ESPN+.
Reconnect Through Another Server
The first — and easiest — thing to try is to connect through a different server. While the premium VPN services on our list constantly update their IP addresses, they can't swap all of them out at the same time. You most likely just selected a server that's connected you through an IP address that's been blacklisted by ESPN+.
To get around this, all you have to do is select another server and connect through it. Just make sure you're selecting U.S. servers, otherwise you're going to be dead in the water.
Still not working? Darn. Let's try something else then…
Clear Your Cache
Certain websites track your browsing habits through cookies, which can contain data that reveals your general location. This means that they might be communicating to ESPN+ that you're not where your data is saying you're from, which will cause them to block your traffic. Go ahead and clear your web cache, where these cookies are stored. Go to your browser's settings menu and find your cache. In Chrome and Firefox, it's under Privacy & Security. In Edge, it's under Clear Browsing Data. In Safari, it's under Manage Website data.
If that doesn't do the trick, we might need to go Matrix mode on this…
Check for DNS and IP Leaks
There are a lot of tools online that can tell you if your VPN is leaking data that could be giving away your location. Ipleak.net and dnsleaktest.com are both good resources. If you find that you're leaking, enable your VPN's security features, cycle through your protocols, reconnect to a different server, and try again.
And there's one last thing you can try if all else fails.
Flush Your DNS
Your computer's DNS cache keeps record of all of your DNS queries and IP addresses. This functionality helps make browsing the web a more seamless experience, but it could be interfering with your VPN's ability to successfully mask your location. There are a few steps you'll have to take to flush your DNS cache, and they differ depending on the type of computer you're using.
On Windows:
Open the Run terminal by pressing the Windows button + R.
Type in "cmd." Just the three letters, no punctuation.
Type in "ipconfig/flushdns" and press the Enter key once the command prompt is open. Again, no punctuation.
You'll see a message that says "Successfully flushed the DNS resolver cache."
And here's how to do it on macOS computers:
Open Spotlight, type "terminal," and double-click on the application. No punctuation here, either.
Enter the command "sudo dscacheutil -flushcache; sudo killall -HUP mDNSResponder." No quotation marks or period. Just copy and paste that line.
Type in your administrative password, and press the Enter key.
If that doesn't take care of it, you might need to select a new VPN provider, like one of the ones we suggested on our list above.
And that should be it! If you're using one of the VPNs on this list with the above information in mind, you should be streaming ESPN+ from wherever you roam in no time.
Methodology
In evaluating the VPNs that make up this list, we carefully consider multiple criteria, including security, privacy, speed, available features, and pricing. All of these factors play a role in our final decisions.
We start by researching each VPN before we test them. We want to find out everything we can about their privacy policies, their reputation, and their customer service. Once we've zeroed in on that information, we purchase the VPN and stress test it, looking for any flaws or vulnerabilities.
Then we use the VPN as the typical customer would for about a week. We let them run in the background while we go about our digital lives. We work with them, we surf with them, we let them do their thing and get a feel for what it would be like to use the service long term.
» Futher Reading: VPN How Tos
For this particular list, we had to make sure that the service was going to work with ESPN+, too. That meant streaming from multiple devices from multiple locations. We're happy to report these are the VPNs that made the cut.
FAQs
Still have some questions about the best VPNs for ESPN+? We've put together answers to some of the most commonly asked questions.