All of our content is written by humans, not robots.
Learn More
By

&

IVPN may fly beneath the radar, but it's been around for more than two decades. Headed by a team of 11 cybersecurity experts and privacy advocates, it operates out of Gibraltar, an autonomous territory of the U.K.
IVPN has a lot of things going well for itself; it has a good and clean reputation, a trustworthy product in the IVPN software, a transparent management, and a clear privacy policy. Our goal today, however, is to look at IVPN at a whole new angle: How much does its VPN cost and is it worth it?
Features
| | |
| --- | --- |
| Number of servers | 100 + |
| Number of locations of servers | 12 countries + |
| Total number of devices per subscription | Unlimited |
| Monthly price range | $6- $10 |
| Length of free trial in days | 3 |
How Much It Costs
IVPN won't break the bank, with monthly subscription fees starting at just $6 for two devices and $10 for seven, as well as discounted options for groups. Let's take a closer look.
Individual Subscriptions
There are two options for individual users: Standard or Pro. Both plans will give you unlimited access to the VPN, all available protocols, and an anti-tracker add-on. The main distinction between the two is that Standard covers only two devices, while the Pro plan covers up to seven. In addition, the Pro subscription includes port forwarding and multi-hop, both useful VPN features.
Price-wise, both plans are available in one week, one month, one year, two year, and three year subscriptions, with prices ranging from $2 to $220.
| Subscription Term | Standard | Pro |
| --- | --- | --- |
| Weekly | $2 | $4 |
| Monthly | $6 | $10 |
| Yearly | $60 | $100 |
| Two years | $100 | $160 |
| Three years | $140 | $220 |
For our IVPN review, we purchased a Pro subscription. Sure, IVPN may not be one of the cheapest VPNs, but with prices going as high as $10 a month, it's not the most expensive, either. Along with either two or seven devices, we could use as many different servers as we wanted to with IVPN, making it a great choice for frequent travelers. It certainly simplified things that each subscription allowed access to all servers (even though there weren't a huge number of servers to begin with, but that's another story).
Team Subscriptions
Want to buy IVPN for a whole slew of people, be it your family or employees? Team subscriptions are available for $5 to $9 per month per user, depending on the total number of team members. You could also pay yearly instead of monthly, with prices ranging from $50 to $90 per user.
Unfortunately, unlike individual plans, you can't purchase a team subscription directly from the website. You'll need to email IVPNs "team support" department at team-support@ivpn.net.
More Security.org Recommendations
Check out more of our favorite VPNs.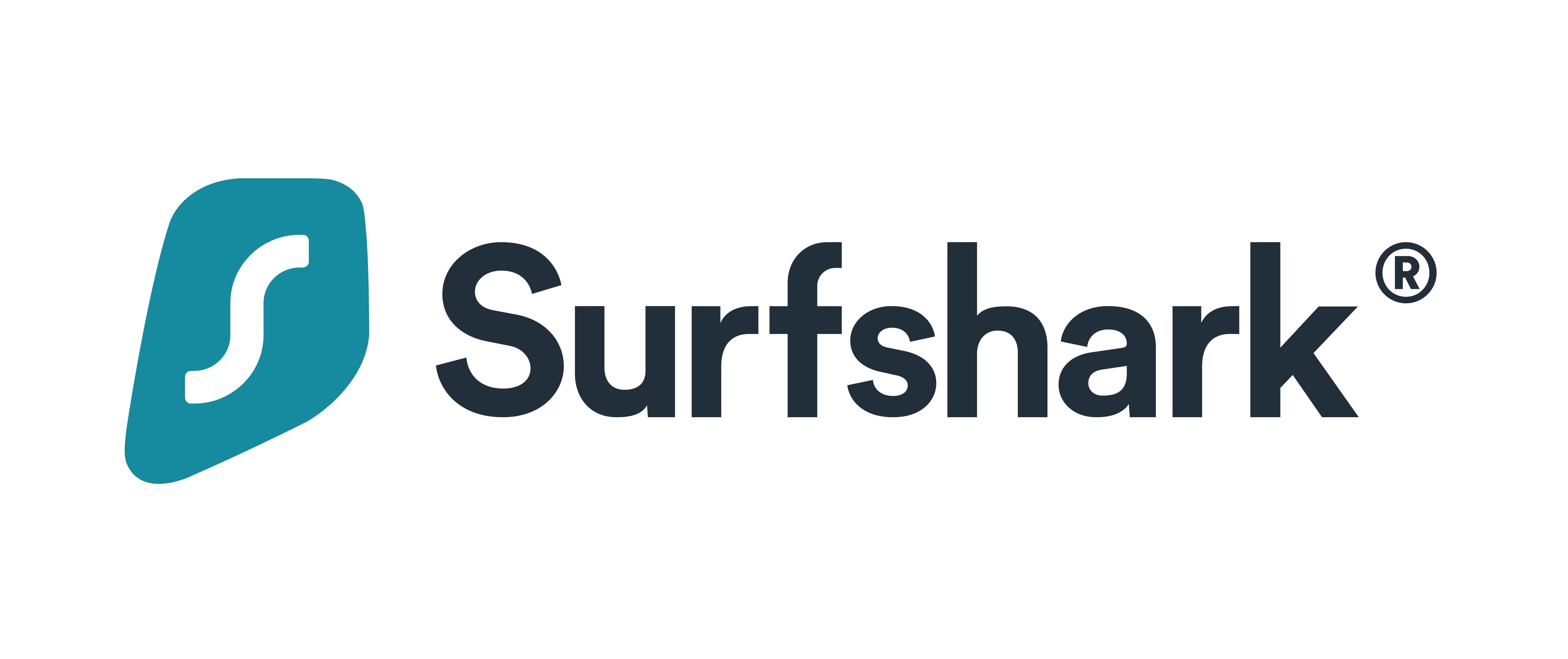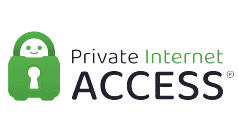 Can I Try It For Free?
If you're asking if IVPN has a free trial, the answer is yes…sort of. While they claim that they offer a three day trial, you'll have to put down your credit card to access their VPN, although it won't be charged until three days later. So if you truly want to try out IVPN and not pay a dime, be sure to mark three days after your purchase on your calendar.
But there is one more failsafe: even if you forget to cancel your subscription, as long as you're within a week of purchase, you'll be able to request cancellation and get a full refund within a day.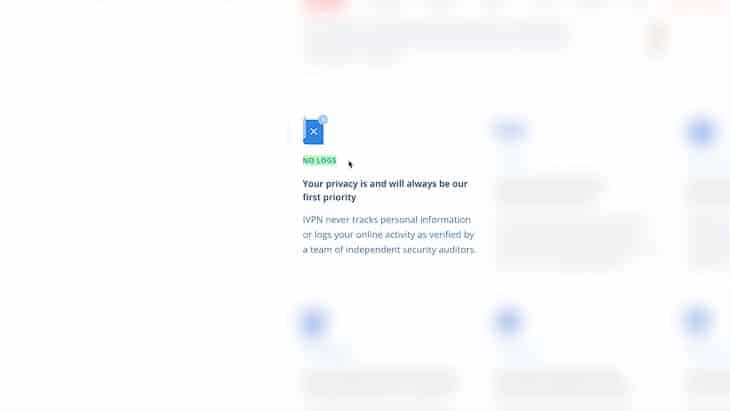 IVPN Discounts and Deals
We're always on the hunt for a few things: bagels, blue skies, and bargains. While IVPN has decent prices, unfortunately they don't offer any discounts for students or any seasonal discounts, which was a disappointment; companies like NordVPN, for example, have summer sales, student discounts, and even discounts for certain non-profit organizations, as you can read about more on our NordVPN deals page. We'd love to see some similar promotions from IVPN, although we understand that they're a smaller company that may not have the resources of the popular NordVPN. Still, it's an area we'd like to see improvement on; we'd even take a friend referral program, if they wanted to give it to us!
How To Cancel IVPN
If you want to cancel your IVPN subscription, log into your account's client area and click "cancel account". Again, you'll only get a refund if you're within a week of your purchase date and otherwise, you won't be refunded.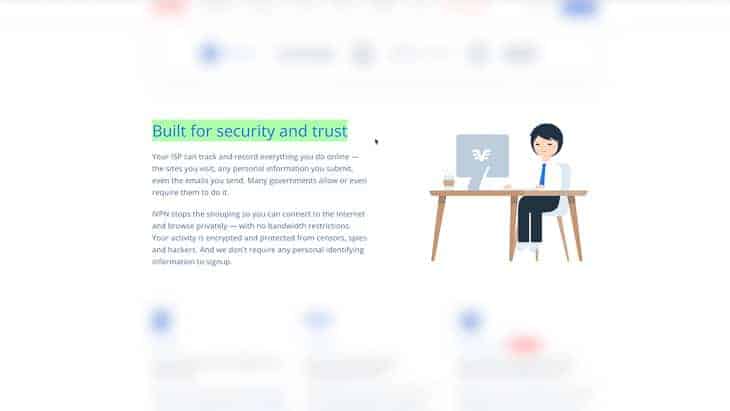 Why We Like IVPN
IVPN is a solid VPN worth its price, as we detailed in our IVPN review. But if you don't feel like reading much, here are the Cliff's Notes:
Kill switch: Even if IVPN fails, our web activities won't be revealed; rather, our browsers would shut down with the VPN.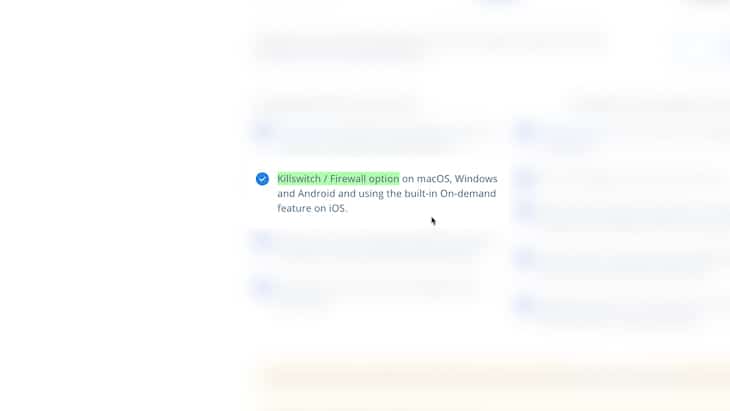 No data logs: IVPN only stored our payment information and email address, leaving our web traffic and private IP address
Anonymity: With the option to send cash payment via snail mail, IVPN gave us more anonymity than nearly any other VPN we've reviewed.
Split tunneling: In order to quicken speeds and reduce our bandwidth, we had some traffic go through IVPN and some stay on our public network.
High-quality encryption: AES-256 is what we expect from VPNs in terms of encryption, and IVPN rose to the challenge.
Dynamic IP addresses: In order to make us anonymous consistently, we got a new IP address every time we logged onto IVPN.
Quick speeds: Whether we were on a Mac or a Windows computer, IVPN didn't slow our upload and download speeds nor did it increase our latency.
Decent prices: $6 for two devices isn't the lowest price we've seen, but IVPN didn't exactly burn holes in our wallets, either.
Seven day refund policy: For whatever reason, we could've gotten a full refund had we requested a cancellation within seven days of purchase.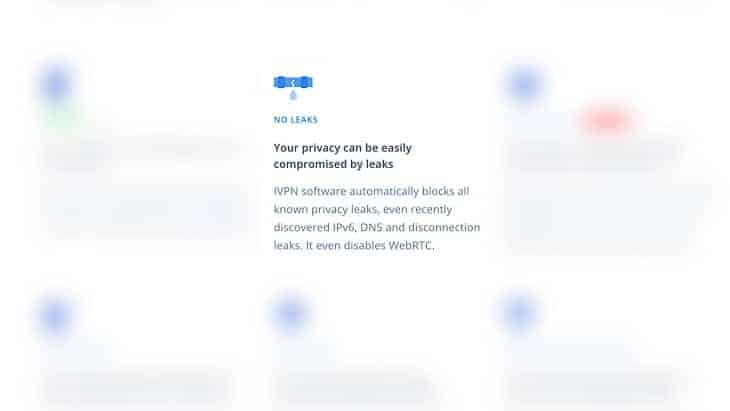 Server Locations
When it comes to VPNs, location matters nearly as much as it does with real estate. IVPN is a smaller company, with most of its servers in the U.S and across Europe. However, there was very little representation when it came to Asia and South America, and they don't have any servers in Africa or Antarctica (well, the last one is pretty understandable, but still).
| Continent | Country | Cities/ States |
| --- | --- | --- |
| North America | U.S | Washington, D.C, Chicago, Salt Lake City, Atlanta, New Jersey, Las Vegas, New York, Los Angeles, Dallas, Miami, Seattle, Phoenix |
| North America | Canada | Toronto, Montreal |
| South America | Brazil | Franca |
| Australia | Australia | Sydney |
| Europe | Iceland | Reykjavik |
| Europe | United Kingdom | London, Manchester |
| Europe | Netherlands | Amsterdam |
| Europe | Switzerland | Zurich |
| Europe | Germany | Frankfurt |
| Europe | Italy | Milan |
| Europe | Sweden | Stockholm |
| Europe | Romania | Bucharest |
| Europe | Spain | Madrid |
| Europe | Portugal | Lisbon |
| Europe | Czech Republic | Prague |
| Europe | Denmark | Copenhagen |
| Europe | Hungary | Budapest |
| Europe | Norway | Oslo |
| Europe | Poland | Warsaw |
| Europe | Finland | Helsinki |
| Europe | Luxembourg | Luxembourg |
| Europe | Bulgaria | Sofia |
| Europe | Austria | Vienna |
| Europe | Ukraine | Kharkiv |
| Europe | Slovakia | Bratislava |
| Europe | Belgium | Brussels |
| Europe | Serbia | Belgrade |
| Asia | Hong Kong | Hong Kong |
| Asia | Israel | Tel Aviv |
| Asia | Japan | Tokyo |
| Asia | Singapore | Singapore |
| Africa | None | None |
| Antarctica | None | None |
If none of these locations cut it, check out ExpressVPN, one of the largest companies known for its vast amount of servers and locations. Learn more in our ExpressVPN review.
Who Owns IVPN?
Unlike many other VPN companies we've investigated, IVPN doesn't have a parent company, and the company itself is super small, with only 13 employees total across eight countries operating under Privatus Limited. Nicholas Pestell, IVPN's CEO, is also their only owner.
Payment Methods
According to our research on VPNs, 40 percent of people who use VPNs do so for general privacy, but with many VPNs storing payment information, users' privacy can be compromised, even if the company isn't logging their web traffic. Fortunately, IVPN offers other, more secure payment methods that will either hide the purchase from your bank account, like PayPal, or hide your identity completely, like sending cash through the mail.
Credit card (processed through Braintree)

1

PayPal
Bitcoin (processed through IVPN's BTCPay server)
Cash (mail)
IVPN is the first company we've seen to accept cash through the postal service, and we love this option for its total anonymity.
FYI: If you use PayPal, the bank won't be able to see that you purchased IVPN; rather, your bank statement will just say PayPal. It's no wonder that the payment service's transaction revenue grew by 19 percent in 2018 alone2 as people become more and more concerned with protecting themselves online.
Mobile Apps
In 2019, the average adult in the U.S spent nearly three hours on their smartphones every day,3 and that number is only increasing in 2020 and beyond. Since we're on our phones so much, digital security may not be on the forefront of our minds as we connect to browse the menu while on a restaurant's WiFi. However, joining these sorts of public networks, whether on our phones or not, can lead to hacking. Enter IVPN, stage left.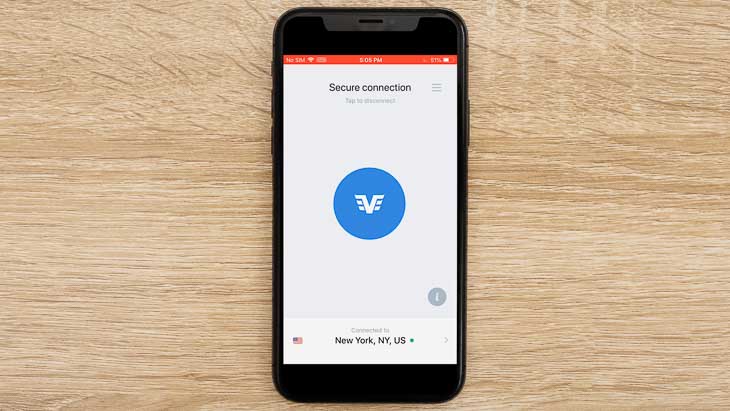 IVPN has apps for iOS and Android devices with ratings of 4.1 and 3.2, respectively. While the iOS app's rating is decent, we were a bit dismayed by the Android app's ratings, which were not terrible, but a bit lower than expected. However, most of the reviews were still five stars, so make sure to perform your updates to get the very best out of the IVPN Android app.
Compatibility
IVPN works on many different types of devices, including:
Windows
MacOS
Linux
iOS
Android
Routers
NAS
Note: The easiest way to connect IVPN to all of your devices is to connect it directly to your router. Then, any device on that network will automatically route its web traffic and IP address through its encrypted tunnel.
Getting Help
While it's a good thing for subscription pricing that so few people work at IVPN, it also made us a little bit concerned about their customer support system. With only 13 employees, could we really get help if we needed it, and in what time period?
We noticed that IVPN has a live chat service on their website, powered by Rocket.Chat. In addition, they have an online help center with setup and privacy guides. Another way to contact them directly is through a form on their website. While they say they'll respond to all requests within 24 hours, we wish they had a phone option for super fast responses.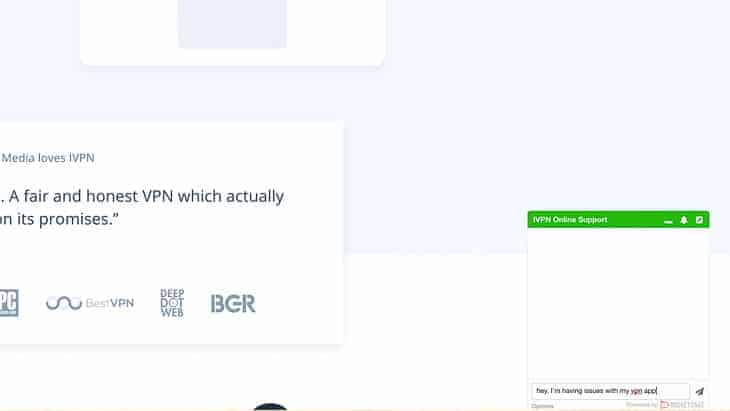 Summary
IVPN is certainly worth the prices, and we love how straightforward they made everything when it came to costs. It's definitely worth trying out IVPN, especially considering their seven day full refund policy. From there, you'll pay $6 to $10 a month or $60 or $100 a year, depending on how many devices you need to connect, which are very reasonable prices. Although we wish the company offered student and seasonal discounts, their prices are more than fair when compared to others in the industry.
More Questions (And Answers)