IVPN Review
One subscription from IVPN gets you unlimited server switches on an unlimited amount of devices.
What We Like
Multi-hop: Your data will be encrypted multiple times through more than one server.
Kill switch: Even if IVPN fails, your data will remain protected.
Logging policy: IVPN will only store your email address and payment information, not any of your activity or traffic.
What We Don't Like
Headquartered in U.K territory: As a territory of the United Kingdom, the British can legally monitor your online activity.
No Netflix: As Netflix blocks many IP addresses and firewalls, IVPN will probably not allow you to access it.
No torrenting on U.S servers: Again, IVPN is focused on security, not streaming.
Bottom Line
While most VPNs encrypt our web traffic just once, IVPN did it multiple times, making our activity more hidden than ever. Plus, they didn't store our activity once we were done, so our browsing was truly private even when on a public Wi-Fi network.
Looking for an established, trustworthy VPN? Today I'm reviewing IVPN, a company that was founded in 2009 by security professionals at the University of London.
I'll be looking at IVPN's company background, of course, then I'll take a look at the VPN itself in terms of features. I'll be putting it through some speed and security tests, then I'll get into IVPN's customer support, app, and subscription options. Let's get started.
Features
| | |
| --- | --- |
| Log Data | No |
| Kill Switch | Yes |
| Split Tunneling | On App for Android |
| Netflix | No |
| IP Addresses | Anonymous, dynamic |
Editor's Rating
Dynamic IP addresses
OpenVPN protocols
AES-256 encryption
IVPN Verses the Competition
Our extensive testing on VPNs found IVPN to come up a little short in some areas. Being headquartered in the UK means that technically they can legally monitor your online activity. Also, we found Netflix to block many of their IP addresses, so steaming may be a little challenging if you want to use IVPN for that. See our top three VPN providers that scored the highest that we recommend.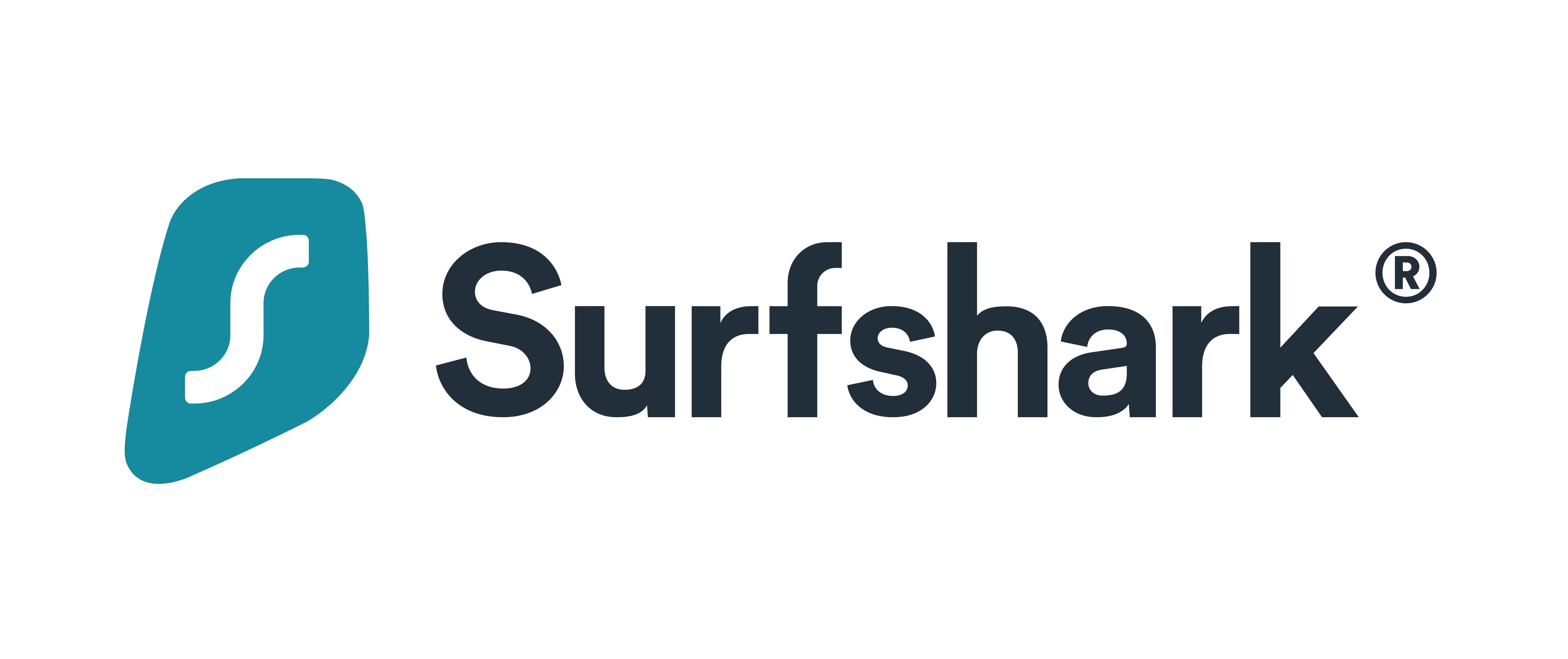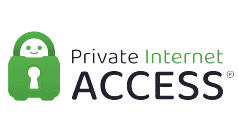 About IVPN
IVPN is based in Gibraltar, a territory of the United Kingdom. Now, Gibraltar itself is not a member of any international surveillance alliances like Five Eyes, Nine Eyes, or 14 Eyes, however, under certain circumstances, the U.K can monitor their online activities. Of course, being part of the E.U, Gibraltar is protected under the General Data Protection Regulation, which is a good thing. Aside from that, VPNs are legal in Gibraltar, another positive note. As a company, IVPN has 100 servers in over 12 countries, making it one of the smaller networks that I've reviewed, but hey, if there's a server near you, then it's worth checking out.
Features
Now I want to talk about what's most important— the VPN itself, starting with the most important question you can ask about a VPN:
Will IVPN Log My Data?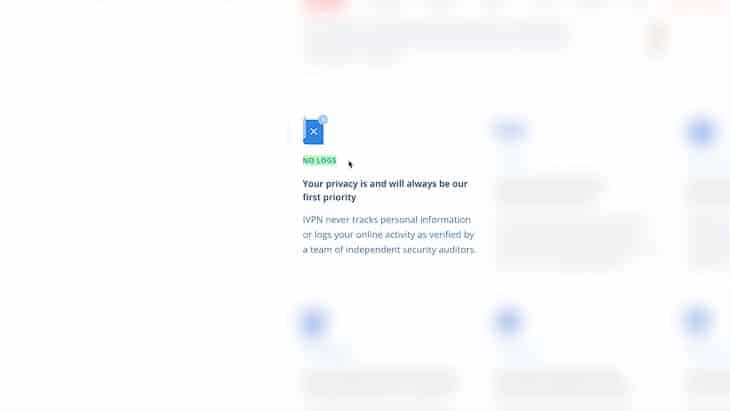 IVPN strives to keep the most minimal amount of user data, and in my opinion, they succeed. While they do keep the email address that you registered with along with some payment information, they will not keep your name, traffic, bandwidth, IP address, account activity, or anything about how you actually use your VPN. When you are finished with your IVPN subscription, all of your data will be deleted, including your email address, password, and payment info.
Does IVPN Have A Kill Switch?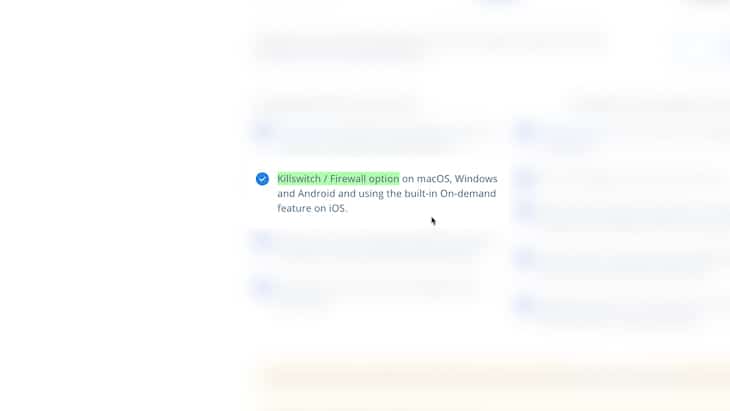 IVPN does come with a kill switch, which means that if the VPN fails for whatever reason, all of your apps and browsers will immediately shut down, protecting your data.
What Kind of Tunneling does IVPN Offer?

If you want to access public and private networks simultaneously, you're in luck: IVPN offers split tunneling, if you're using an Android. Using the IVPN app, you can mark which apps you want to use on the VPN, and which ones can remain on the public network. It's a great way to reduce bandwidth and keep your speeds fast. Unfortunately, only Android users have access to IVPN's split tunneling, but the company claims it's coming to other platforms' apps soon.
Can I Use Netflix with IVPN?
Many people use VPNs not only to protect their privacy but also to access streaming services like Netflix and Hulu. I know I'm a huge fan of these services, so I was a bit disappointed to find out that Netflix probably won't work with IVPN, but it's not completely their fault. Netflix constantly updates its software to block all VPN connections, targeting large groups of IPv4 addresses at one time.
"Due to the exhaustion of the IPv4 space and strict registrar reporting requirements it is quickly becoming impossible to get around this block,"
reads the IVPN website. Thank you for your honesty, at least!
IVPN Encryption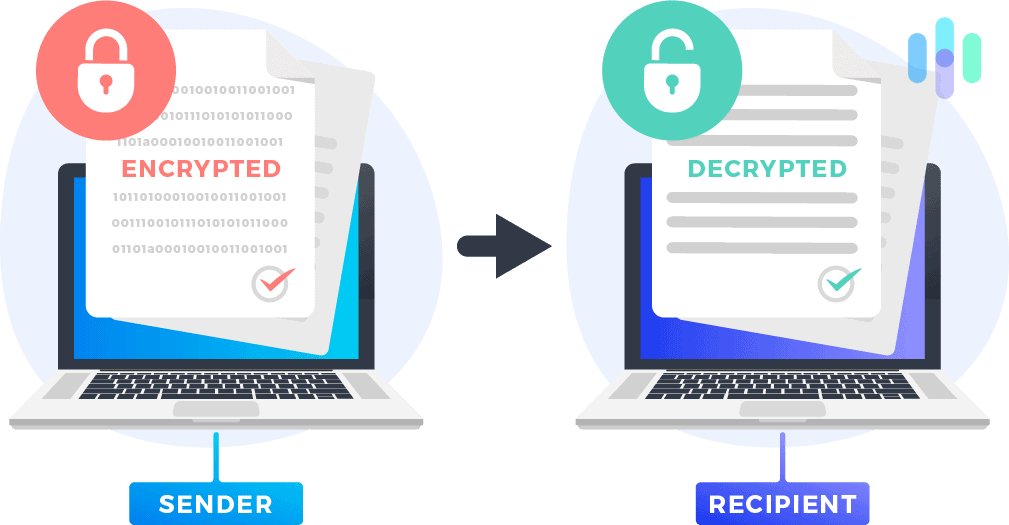 When you were a kid, did you ever make up a secret password? That's what encryption is, basically. It changes data into inscrutable code so that only those with the right key can actually look at it. And just how does this work with IVPN? You're about to find out.
AES-256
The Advanced Encryption Standard is the algorithm that changes your data into this code. Measured in bits, 256 is the industry standard used today, so IVPN definitely hits the mark in this category.
IPSec
Now, IP Security, also known as IPSec, has two modes. In transport mode, it only encrypts the data packet message itself, while in tunneling mode, it'll encrypt the entire data packet. I like to think of the data packet as a purse and the data packet message as a note on a piece of paper. With either mode, your data is being encrypted.
IVPN Protocols
Now let's talk about how your encrypted data is actually transmitted across a network. Yes, that's right, I'm going over IVPN's protocols.
OpenVPN
OpenVPN is the most commonly used protocol for VPNs, known as an ideal combo of security and speed. To avoid tampering from surveillance or intelligence agencies, OpenVPN is crowdsourced and constantly being tinkered with. It's fast, secure, and can bypass most firewalls.
IKEV2
The Internet Key Exchange is what re-established your VPN connection after you're disconnected from the Internet. If you're someone that likes to switch between Wi-Fi and mobile hotspots (read: anyone who's ever worked in a coffee shop), then this feature will be useful for you.
Testing IVPN
Now here's for the fun part, actually testing out IVPN to see just how secure and fast it is. If you've read any of my other VPN review, you know that I have a need for speed so we'll perform the speed tests first, then security.
Before I start, you should know that I test all of my VPNs from my apartment in Brooklyn on an Optimum network. To cover more of my readers, I test everything on both a Macbook Air as well as a Windows Vivobook. Got it? Good!
Speed Test
Download Speed Tests
Mac
Without VPN
18.27 mbps
With VPN
19.47 mbps
Windows
Without VPN
71.77 mbps
With VPN
35.1 mbps
The first thing I always test is download speed. I was super-impressed that IVPN only slowed down the download speed on my Mac by a little over 6%. This was way better than on the Vivobook, where my download was slowed by over 50%.
Upload Speed Tests
Mac
Without VPN
26.16 mbps
With VPN
20.73 mbps
Windows
Without VPN
41.87 mbps
With VPN
39.39 mbps
After such a stark difference, I expected the Mac to have a better upload speed, as well. But as you can see, I couldn't have been more wrong. While IVPN only slowed my Vivobook's upload speed by about 6%, it slowed me down by over 20% on the Mac. Still, these are both pretty impressive speeds without too big of a difference.
Ping Speed Tests
Mac
Without VPN
9 ms
With VPN
23 ms
Windows
Without VPN
11 ms
With VPN
16 ms
The last thing I test speed-wise is latency, otherwise known as ping. Here, the Mac really dipped in performance, with 156% more latency with IVPN than without. Again, the Vivobook performed better with only a 45% increase in latency.
Overall, I'm really satisfied with IVPN's speed, aside from latency on the Mac. Even with that, I would recommend IVPN to both Mac and Windows users if we're talking speed alone. Now let's move on and see if IVPN is as secure as they claim.
DNS Leak Test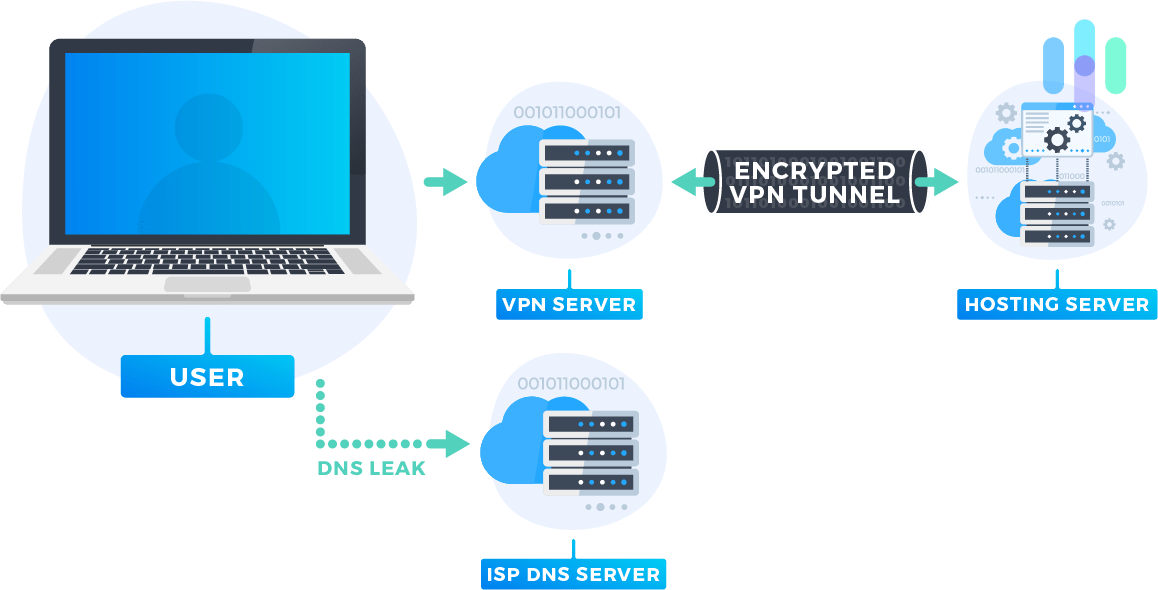 DNS stands for domain name server, and it's the URL that you type in to get to a website, like Security.org. Of course, each DNS stands for an IP address that actually tells your computer where to go, so I want to make sure that my IP addresses remain encrypted in IVPN's tunnel. The verdict? No DNS leaks on both my Mac and my Windows computers!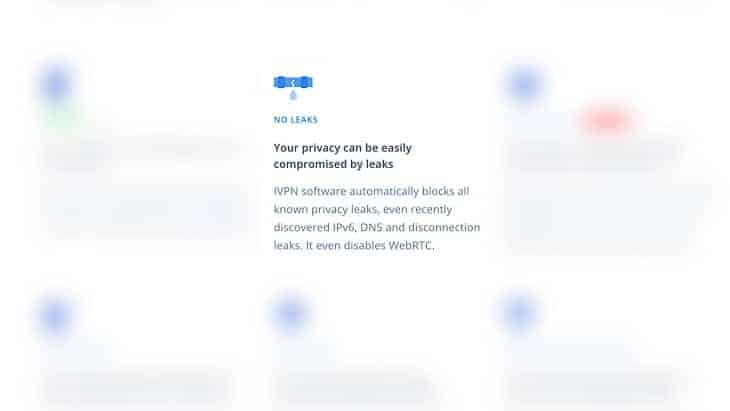 WebRTC Leak Test
The final thing I look out for is WebRTC leaks. Even if you haven't heard of WebRTC before, you've probably used it. That's because it's the default of browsers such as Chrome, Opera, Firefox, and Microsoft Edge. WebRTC allows browsers to communicate directly with each other rather than going through an intermediate server, creating faster speeds for things like video chatting, livestreaming, and file sharing. The possible security issue stems from the fact that WebRTC requires knowing the other user's private IP address. When I used IVPN on both of my computers, there were no WebRTC leaks detected, making me feel very secure.
I'm really pleased with how IVPN did on all of my tests, and believe me, this isn't always the case. Now let me finally address the question that's probably been on your mind the entire time: pricing.
IVPN Subscriptions
After all those tests, I'm glad that IVPN's subscription options are pretty straightforward.
Options
IVPN Pricing
| | Monthly | Quarterly | Annual |
| --- | --- | --- | --- |
| Monthly Price | $15 | $13.33 | $8.33 |
| Total Amount Billed | $15 | $40 | $100 |
| Savings | $0 | $5 | $80 |
One IVPN subscription will get you an unlimited amount of server switches and five simultaneous connections from an unlimited number of devices. Now, I'm not thrilled that the pricing begins at over $8, as I've seen some packages start at around $2 a month. Clearly, this isn't the most affordable choice around, but it won't break the bank, either.
Manual Configurations
IVPN will work on Windows, Apple, Android and Linux devices.
Supported Browsers
Use IVPN with any web browser, from Safari to Firefox to Chrome.
IVPN Customer Support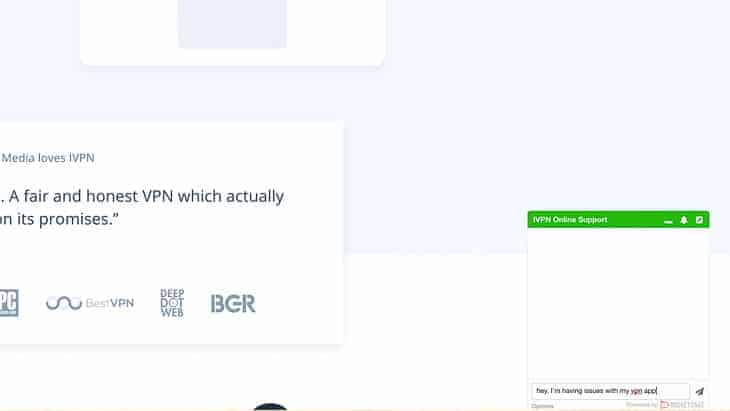 If you have a problem, who you gonna call? It's not GhostBusters, unfortunately, but it is IVPN's customer support. Let's take a closer look.
Features
You can either check out IVPN's online help center, fill out an online form, or live chat a support agent.
Customer Support Ratings
Unfortunately, IVPN doesn't have any customer reviews from Amazon, Google, or Trustpilot, but I will say that when I chatted with a support rep over chat, I received a quick and straightforward answer. So, take that with a grain of salt, but I think that IVPN has good customer support.
The IVPN App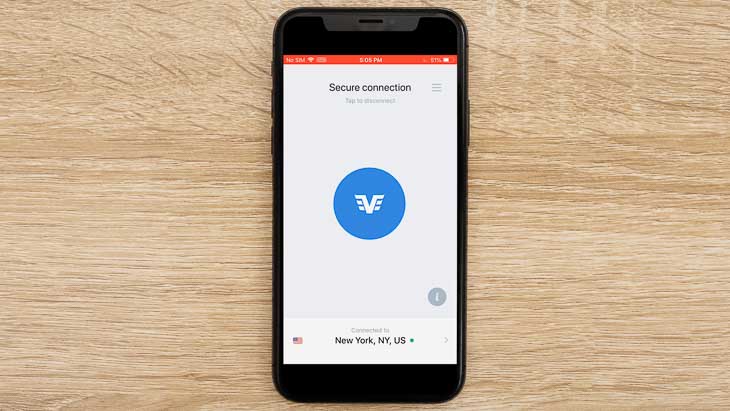 You'll use the IVPN app on Windows, MacOS, iOS, Android, Linux, routers, and NAS. The app has great ratings, a four from the Apple store and a 4.2 from the Google Play store.
"Excellent app and service. Every feature works and is reliable. The reconnection is reliable, it's fast and stable with hourly key renewal. I really can't think of any service I'd rather use,"
wrote Android-user Joel R.G Baxter in a five-star review. Another feather in IVPN's cap!
| Android app feature | iOs app feature |
| --- | --- |
| Wireguard protocols | Wireguard protocols |
| OpenVPN protocols | OpenVPN protocols |
| AntiTracker | AntiTracker |
| Split tunneling | No split tunneling |
| Multi-hop | Multi-hop |
| Port forwarding | Port forwarding |
| Supports defining custom DNS servers | Supports defining customer servers |
| Supports mock location for GPS | Doesn't support mock location for GPS |
| Tapjacking protection | No tapjacking protection |
Comparing IVPN vs. ExpressVPN
| Feature | IVPN | ExpressVPN |
| --- | --- | --- |
| Log Data | No | No |
| Kill Switch | Yes | Yes |
| Split Tunneling | Yes (on Android app) | Yes |
| Netflix | No | Yes |
| Torrenting | Yes (non-U.S. servers) | Yes |
| IP Addresses | Anonymous, Dynamic | Anonymous, Rotating |
Just to add a little context to this review of IVPN, let's compare the company to ExpressVPN. The two companies are pretty comparable when it comes to privacy policies. Neither logs any data related to your internet connection or usage. In addition, both VPNs worked well on both Mac and Windows computers.
That's where the similarities ended, though. ExpressVPN is based in the British Virgin Islands, for instance. Aside from a prime vacation spot, BVI is an ideal place to establish a VPN company. Not only is BVI outside any international surveillance alliances, but the Islands themselves have no mandatory data retention laws. That's a decided advantage over IVPN, which is based in the U.K. Yes, we know that BVI includes the word British, but trust us, it's a separate country with its own set of strict privacy laws. ExpressVPN also wins when you compare server numbers. While IVPN has around 100 servers, ExpressVPN has more than 2,000. Likewise, where IVPN servers are located in 12 different countries, ExpressVPN has set up servers in 94 different countries. For more information, read our full review of ExpressVPN.
The one area where IVPN definitely bests ExpressVPN is in price. ExpressVPN's lowest-priced plan is $8.32 per month. You can get an IVPN plan for $3.88 per month, almost 65 percent less. The bottom line, then, is that it really depends on what you want. Are you willing to shell out a little extra for more features with ExpressVPN, or are you willing to give up a little quality with IVPN if it means you can save some money.
Recap of IVPN
Overall, I'm pretty happy with IVPN, but it's not the right choice for everyone. So should you buy it, or not?
Want to learn more? Check out the best VPNs of 2023 or contact us for any questions. Good luck on your VPN journey!
FAQs on IVPN
Still got questions about IVPN? We're happy to answer them below.