NordVPN Black Friday and Cyber Monday Deals 2023
Subscription plans start at $78.96 for a two-year commitment.
Each plan comes with a 30-day money-back guarantee.
Students can receive a 15-percent discount for a two-year plan.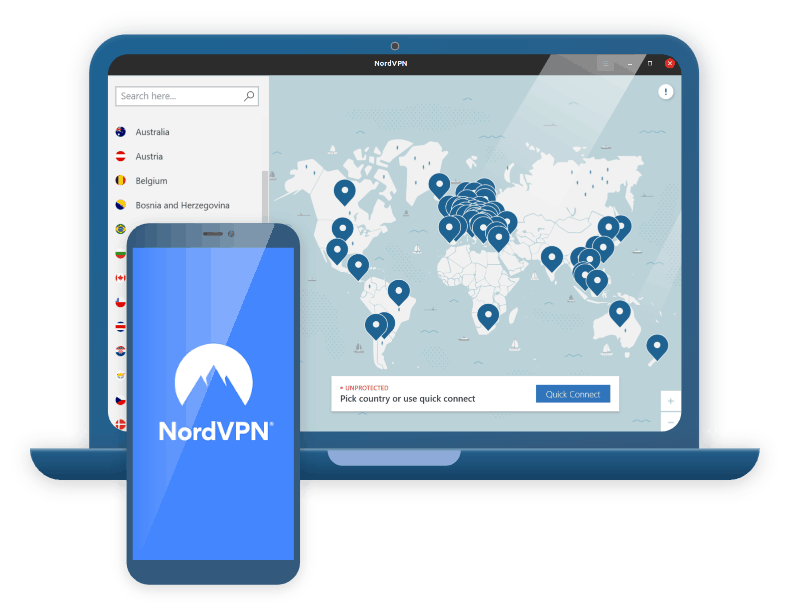 All of our content is written by humans, not robots.
Learn More
By

&

Last Updated
Nov 28, 2022
Shopping holidays like Black Friday and Cyber Monday are best known for huge markdowns on electronics and gadgets, but did you know that even software products go on sale during these special days? That's right, and if you're looking for a VPN to round out your digital security, NordVPN is the perfect VPN to add to your shopping list this Black Friday and Cyber Monday 2022.
How much can you save with this top-notch VPN?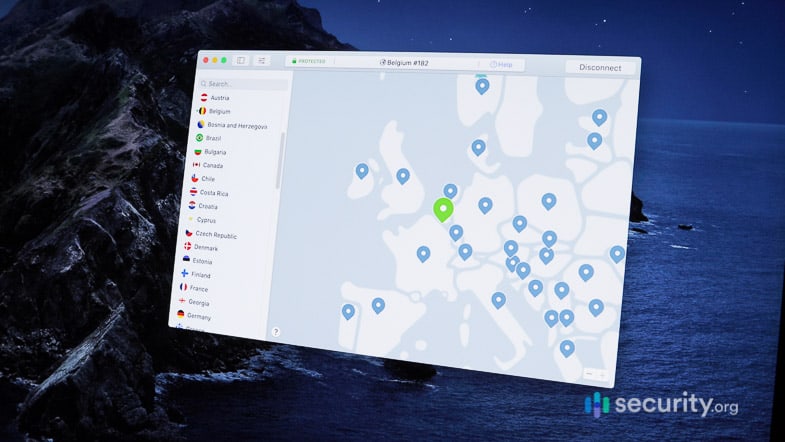 NordVPN Black Friday and Cyber Monday Deals 2023
It's always best practice to ensure your connection is private when shopping online, particularly to protect your payment information and personal information from being stolen. Before continuing your Cyber Monday online shopping spree, check out NordVPN's special VPN discounts.
So, how much savings are we talking here? That depends on the NordVPN subscription you're eyeing. There are three options — the Standard plan, Plus plan, and Complete plan — and the savings on these plans range from 45- to 63-percent off compared to NordVPN's regular monthly rates.
The biggest savings, of course, comes from the Complete plan, a subscription service that includes the trifecta of Nord Security's digital security tools: The NordVPN, NordPass (password manager), and NordLocker (secure cloud backup).
| NordVPN Complete Plan | Total amount to be paid | Average monthly cost | Total savings |
| --- | --- | --- | --- |
| 1 month | $14.29 | $14.29 | 0% |
| 12 months + 3 months free | $101.85 | $6.79 | 59% |
| 24 months + 3 months free | $161.73 | $5.99 | 63% |
If you don't want the whole nine yards, you can opt for the slightly cheaper NordVPN Plus plan, which offers discounts up to 55-percent. This plan includes access to NordVPN and NordPass, but not the secure cloud backup.
| NordVPN Plus Plan | Total amount to be paid | Average monthly cost | Total savings |
| --- | --- | --- | --- |
| 1 month | $12.99 | $12.99 | 0% |
| 12 months + 3 months free | $82.35 | $5.49 | 48% |
| 24 months + 3 months free | $126.63 | $4.69 | 55% |
Lastly, if just a VPN is what you need, you can go for the NordVPN Standard plan and still enjoy up to 55-percent in savings.
| NordVPN Standard Plan | Total amount to be paid | Average monthly cost | Total savings |
| --- | --- | --- | --- |
| 1 month | $11.99 | $11.99 | 0% |
| 12 months + 3 months free | $67.35 | $4.49 | 45% |
| 24 months + 3 months free | $99.63 | $3.69 | 55% |
Note: This year's Black Friday and Cyber Monday deal from NordVPN offers a 72-percent savings compared to the monthly plan.
NordVPN Subscriptions: What Are My Options?
Taking a step back from Black Friday and Cyber Monday, let's talk about what you'll spend on NordVPN on any normal day of the year.
| NordVPN plans | Monthly subscription cost | Average monthly cost of the one-year plan | Average monthly cost of the two-year plan |
| --- | --- | --- | --- |
| Standard | $11.99 | $4.99 | $3.99 |
| Plus | $12.69 | $5.69 | $4.99 |
| Complete | $13.99 | $6.99 | $6.74 |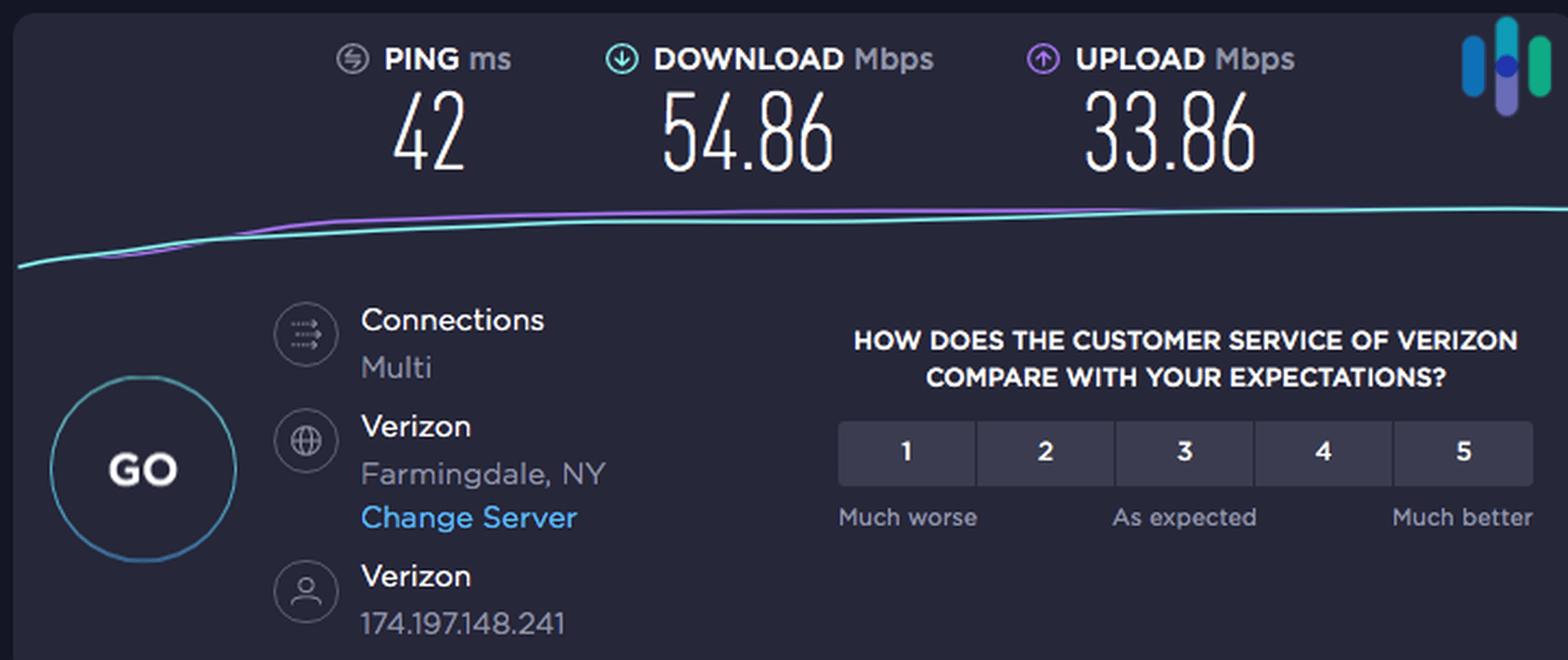 What makes NordVPN special is the fact that it's a part of Nord Security's suite of cybersecurity tools. You can add a password manager to the VPN with the Plus plan, or a password manager and secure cloud storage with the Complete plan. 
Here are the benefits of having those tools in your arsenal.
NordPass: NordPass encrypts and stores passwords securely, so you can access your passwords on any of your devices, but keep them safe from hackers.
NordLocker: NordLocker is a secure cloud storage. Everything you save in your personal cloud is encrypted, and only you can access them. The Complete plan includes 1 TB of secure cloud storage space.
FYI: Password managers store all of your usernames and passwords in an encrypted vault. They also perform password audits and generate new passwords for each of your accounts.
Note that NordVPN offers a 30-day, money-back guarantee on all of its subscriptions, so it's not a huge financial risk to sign up. And if you're a student, you can get 15-percent off through Youth Discount, which covers 18 to 26 year olds everywhere, Descuento Estudiante, which applies to students in South America and the European Union, plus Student Beans, for students anywhere.
If you're a student and NordVPN doesn't sound like the best fit, Cyberghost, Ivacy VPN, and HideMyAss also have deals with Student Beans. To learn more, read our reviews:
NordVPN: What's Included
So, what exactly do you get if you sign up for a subscription to NordVPN? Here's an insider's look from when we tested NordVPN:
Over 5,000 servers: NordVPN has a fleet of 5,144 servers in 60 countries in the Americas, Europe, Asia Pacific, and Africa, and the Middle East.
Strict logging policy: NordVPN didn't log any of our web traffic, IP addresses, servers used, etc.
Kill switch: When we lost our Internet connection unexpectedly, the app automatically shut down Chrome so our web traffic would stay hidden from our Internet Service Provider and any bad actors on the network.
Torrent and Netflix access: We could torrent movies and TV shows through uTorrent, or simply Netflix and chill when the time called for it. Another VPN with Netflix and torrenting access is ExpressVPN. Compare ExpressVPN vs. NordVPN to learn more.
256-bit encryption: NordVPN encrypted our web traffic and IP addresses using AES 256-bit encryption, the current industry standard.
Multi-hop: On top of that, we had the option to encrypt our data more than once through multiple servers, giving us added protection online.
Up to six simultaneous connections: Every subscription NordVPN offers can handle up to six devices connected at the same time, which should be enough for most people.
Apps: NordVPN has apps not only for iOS and Android devices, but also for Windows, MacOS, Linux, Proxy, routers and NAS.
Browser extensions: It has browser extensions for Chrome and Firefox, as well, if you prefer that to using an app.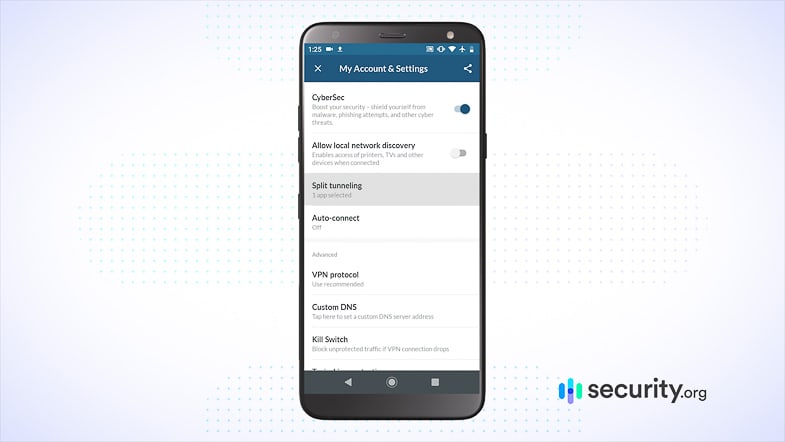 Summary
NordVPN is hands-down one of the most secure VPNs. It offers strong security features, as you can read about in our NordVPN review, and it really values its users' privacy. Those are some of the reasons that NordVPN is currently rated as the best VPN.
This Black Friday and Cyber Monday 2022, protect your online purchases by getting a NordVPN subscription for as low as $3.69 per month.